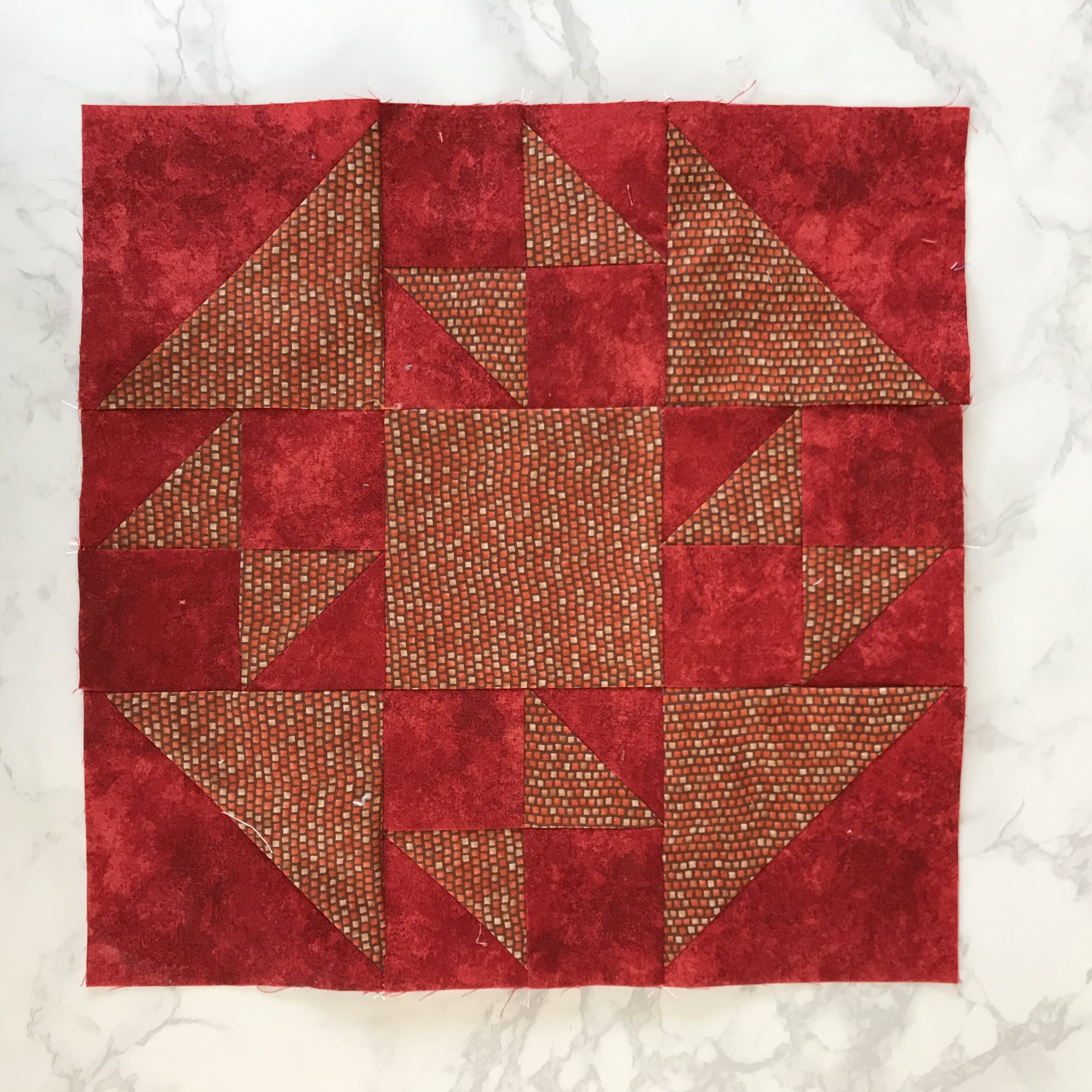 July Monthly Color Challenge for the Patterns by Jen 2020 Event
For a few months of this year, I am fortunate enough to be one of the featured bloggers for the Patterns by Jen 2020 Monthly Color Challenge. Luckily for me, the July monthly color challenge is one of the blocks I am highlighting, and wow, is it a beauty.
Before this challenge, I had not made this block before, and I am loving it. With the small half square triangles placed in alternating directions, it has so much movement. I can imagine that you could make a stunning scrap quilt with this block.
The rust inspiration for the July monthly color challenge was from the American Robin. Depending on where you live, this bird is everywhere. We are lucky enough to have them nest under our deck every year. I can watch them getting their worms from my window while I write.
My July Monthly Color Challenge Blocks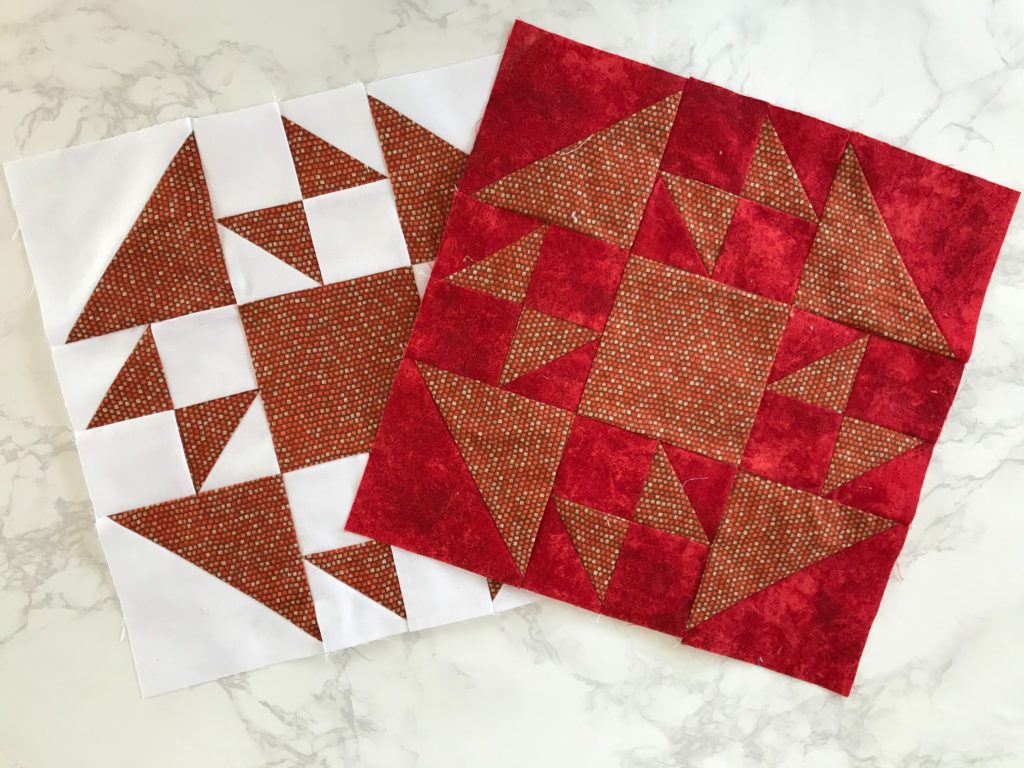 One of the additions that Jen did with this years' challenge was doing the block in the color of the month with black or white as the second color. Along with the original color combo, I went with the white option and wow, does it make the blocks pop.
In fact, I have have done both versions for every month so far. These are going to be a couple of beautiful quilts. I kind of wish I had done the version with black as well. I'm still toying with the idea of going back and doing that, but not sure if I'll have the time.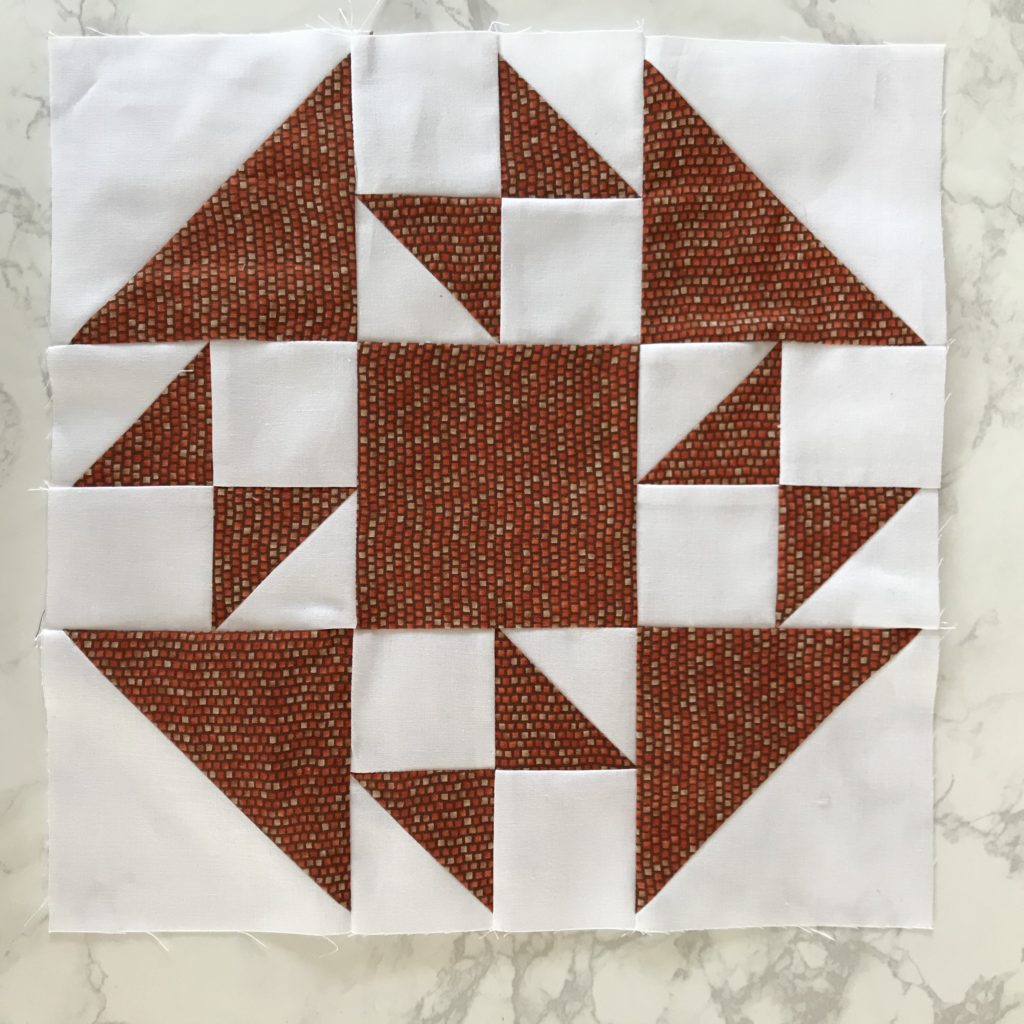 One thing that can be a bit more challenging if you go with white as the second color, is that you have to really watch those points. That bright solid fabric is not very forgiving when it comes to showing off sewing skills. No matter though, I love the look of it.
Check Out the Other Bloggers and Their Beautiful Blocks for This Month
One of my favorite things about quilt alongs is seeing all of the beautiful color combinations that quilters come up. Here are the other featured bloggers for this month, each with their own lovely version(s).
Sponsor and Prizes
An exciting addition to this years' challenge is that there will be quarterly prizes awards. There are some generous sponsors for this year, so a huge Thank You goes out to all of them.
Our AWESOME Sponsors for July Through September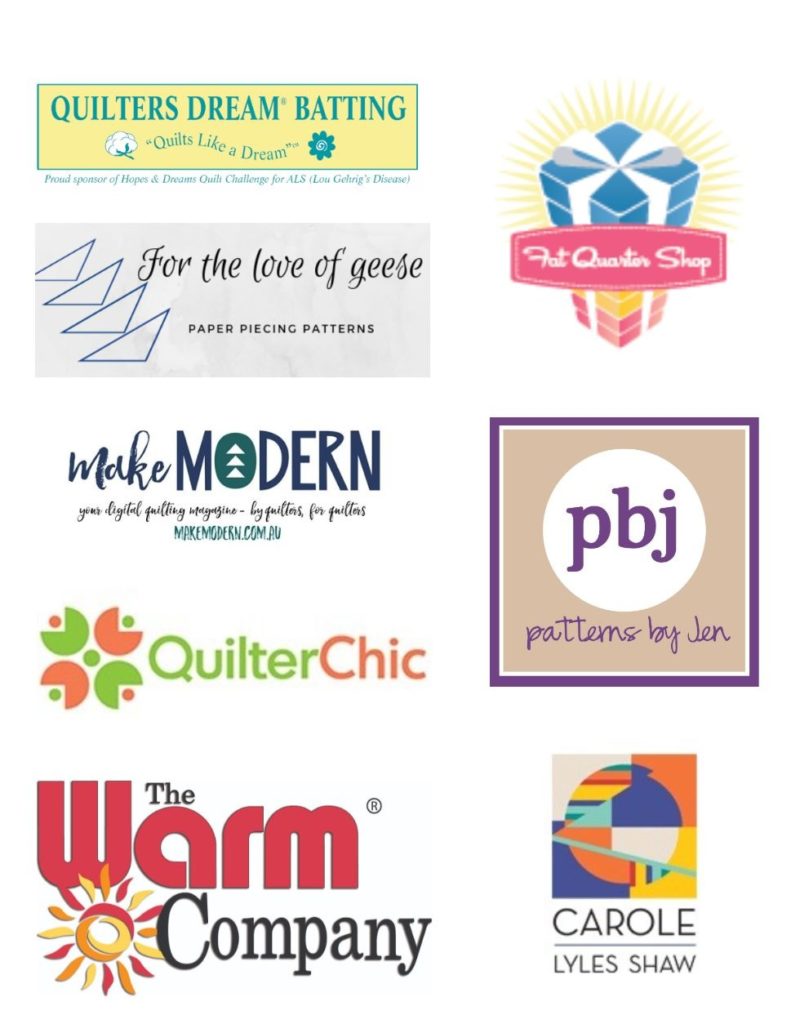 Check Out the Other Months
Here are my other 2020 blocks for the challenge. I can't decide which one I like best and there are still five more to go!
Don't Forget!
If you are joining in the fun, use the hashtag #2020MonthlyColorChallenge to show off your work!
Happy Quilting!