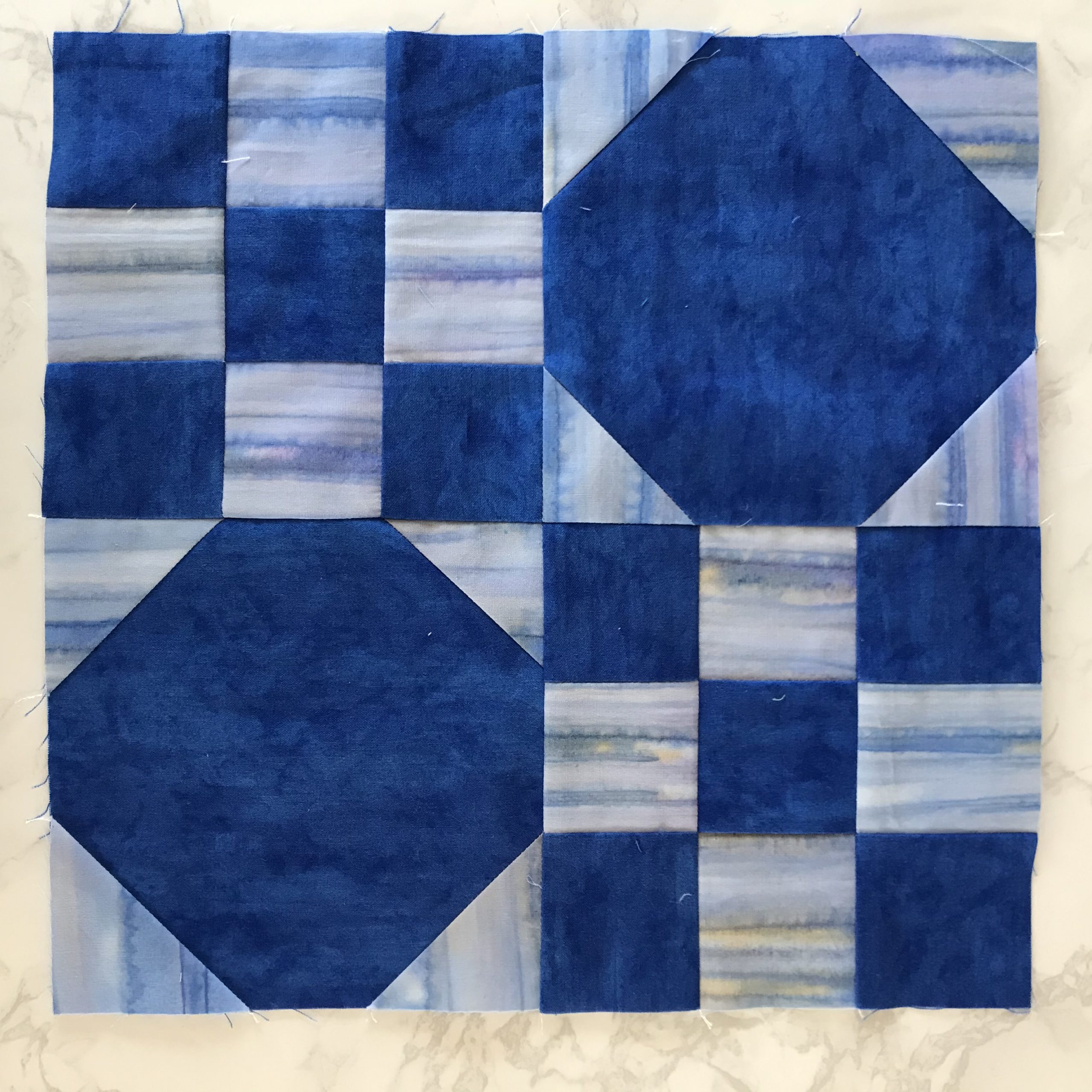 June Monthly Color Challenge for the Patterns by Jen 2020 Event
Is it just me, or does anyone else think that blue and white is one of the most classic color combinations of all time? It's so crisp and cool. That's why I was so happy to see that blue was the choice for the June monthly color challenge block in the Patterns by Jen challenge.
Many years ago a guild that I attended was trying to decide on a color palette for their raffle quilt. Someone who knew a lot about raffles said to always go with blue and white. And do you know what? We followed her advice and we sold more tickets for that raffle quilt than any other year prior.
This months's bird inspiration is the blue bird. I live in a more wooded area so I don't see as many as I would like too. Luckily my husband and I often walk in open areas where we see them from time to time. I only wish we would see more of them.
My June Monthly Color Challenge Blocks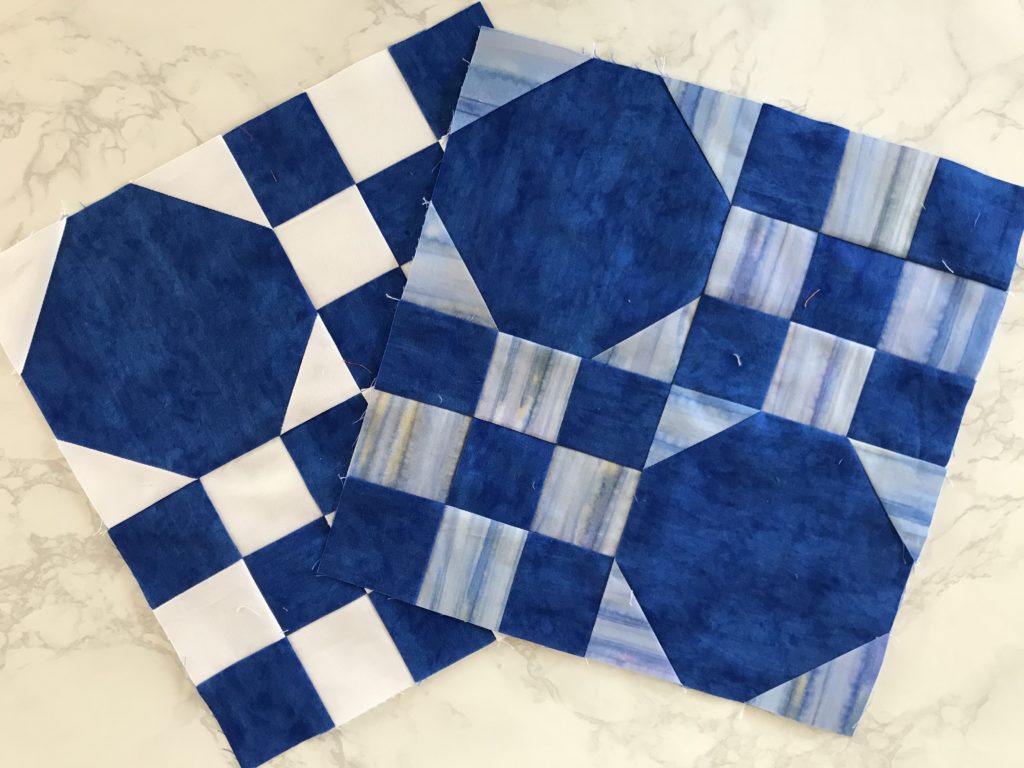 This year, Jen gives participants the added option to make it with a black or white background fabric.
As with the prior months, I made two versions of the blocks, one with a light and dark version of the color of the month, and one with white. I'm super happy with both of these. I really like the lighter blue fabric because I think it adds some nice movement to the block.
I love the white background and I wish I had done it in black as well. It seems like the black or white background makes the color of the month really shine.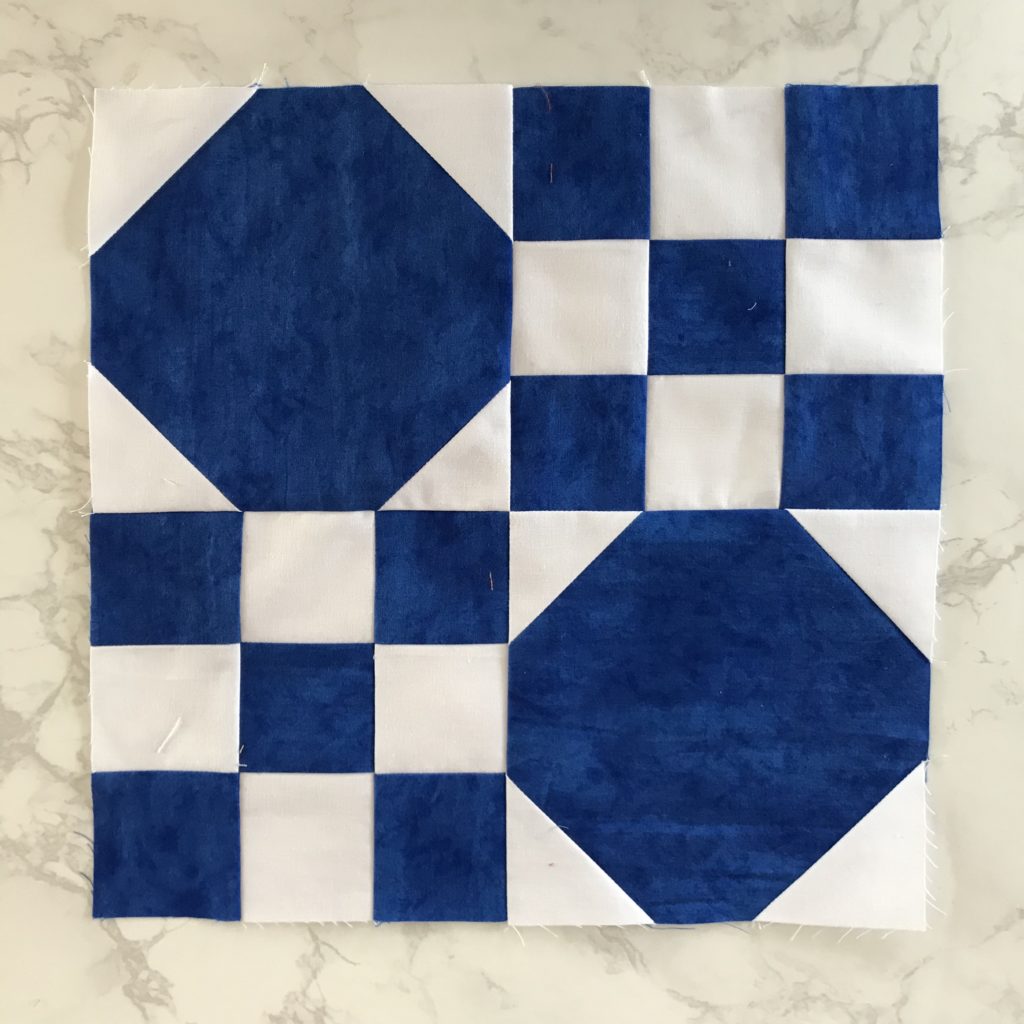 Make sure to check out this exciting challenge. It runs through the end of the year and there are prizes from some awesome sponsors!
And if you want to see some of the other blocks for this year, here they are.