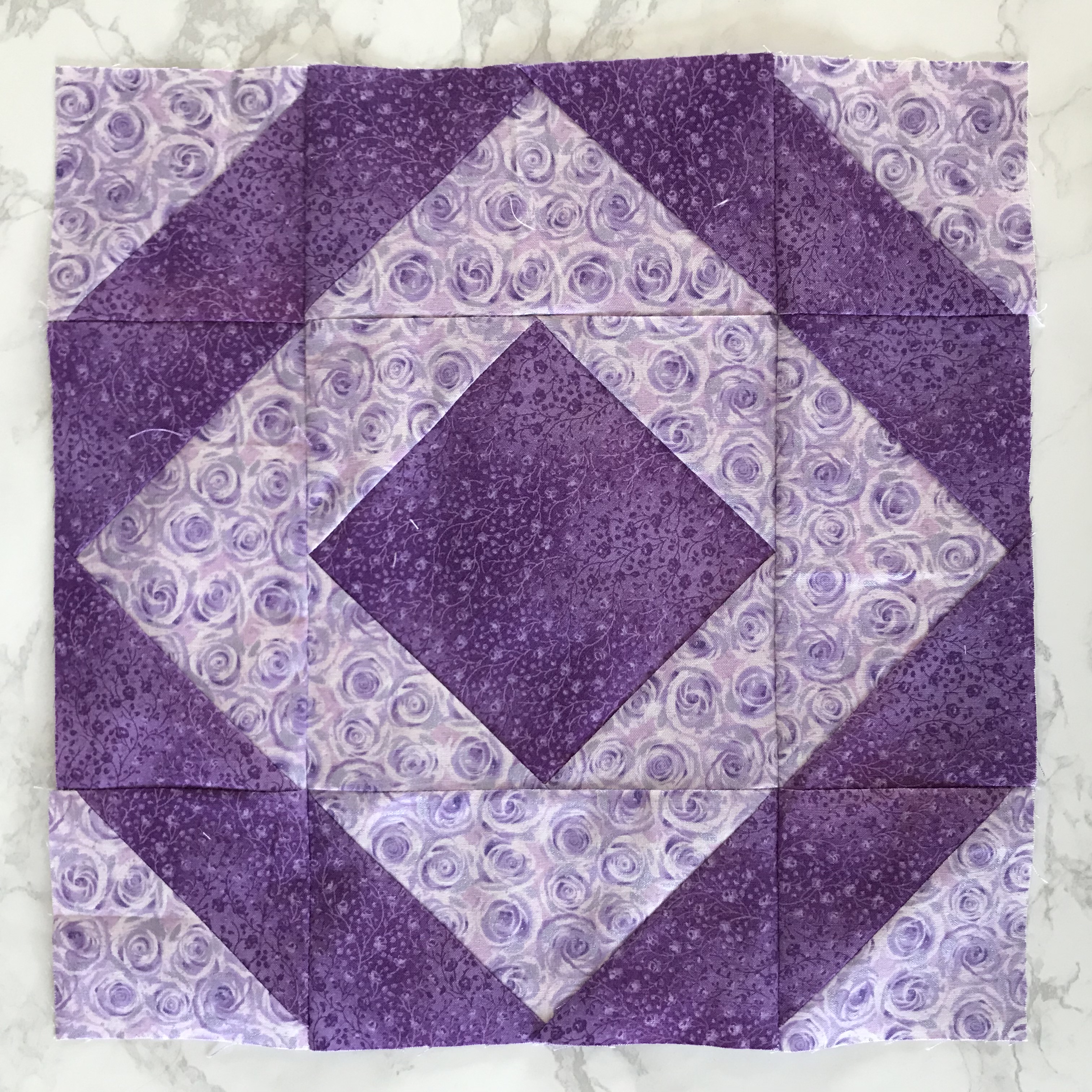 April Monthly Color Challenge Entry for Patterns by Jen 2020 Event
I had so much fun with the April monthly color challenge block. How can you not have fun with it when the color prompt is purple? This month's pattern is particularly striking to me. I have always loved blocks that look like bulls eyes, so I was eager to get this one started.
It is not a difficult block to put together, and using the two colors are a striking design element.
The bird that was the inspiration for April was the honey creeper. That is not a bird that I was familiar with so I had to look it up. Wow is it a beautiful bird. It's purple, but definitely a blue purple. I used some creative liberty and went with fabrics that were more of a true purple.
My Monthly Color Challenge Blocks
This year Jen introduced a new twist to her quilt along. She gave participants three options, one with two colors, one with the color prompt and white, and lastly, one with the color prompt and black.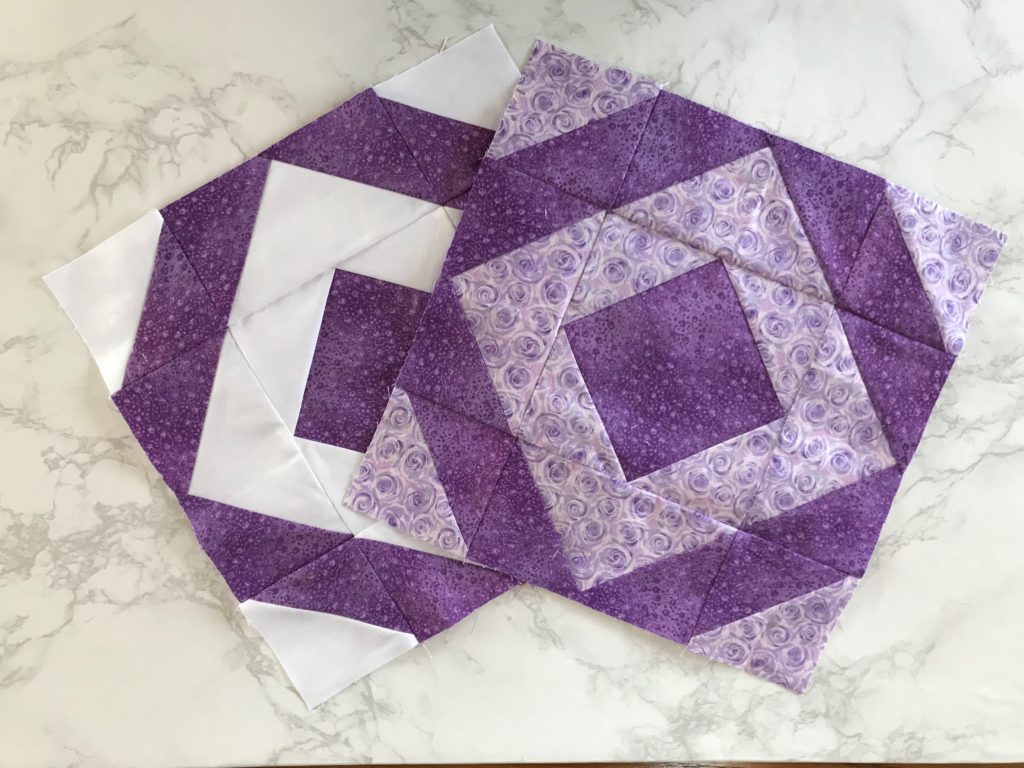 I chose to do one with two versions of the color and one with the color and white. Like the other months, I am in love with them both, but I really love the way the one with the white fabric looks.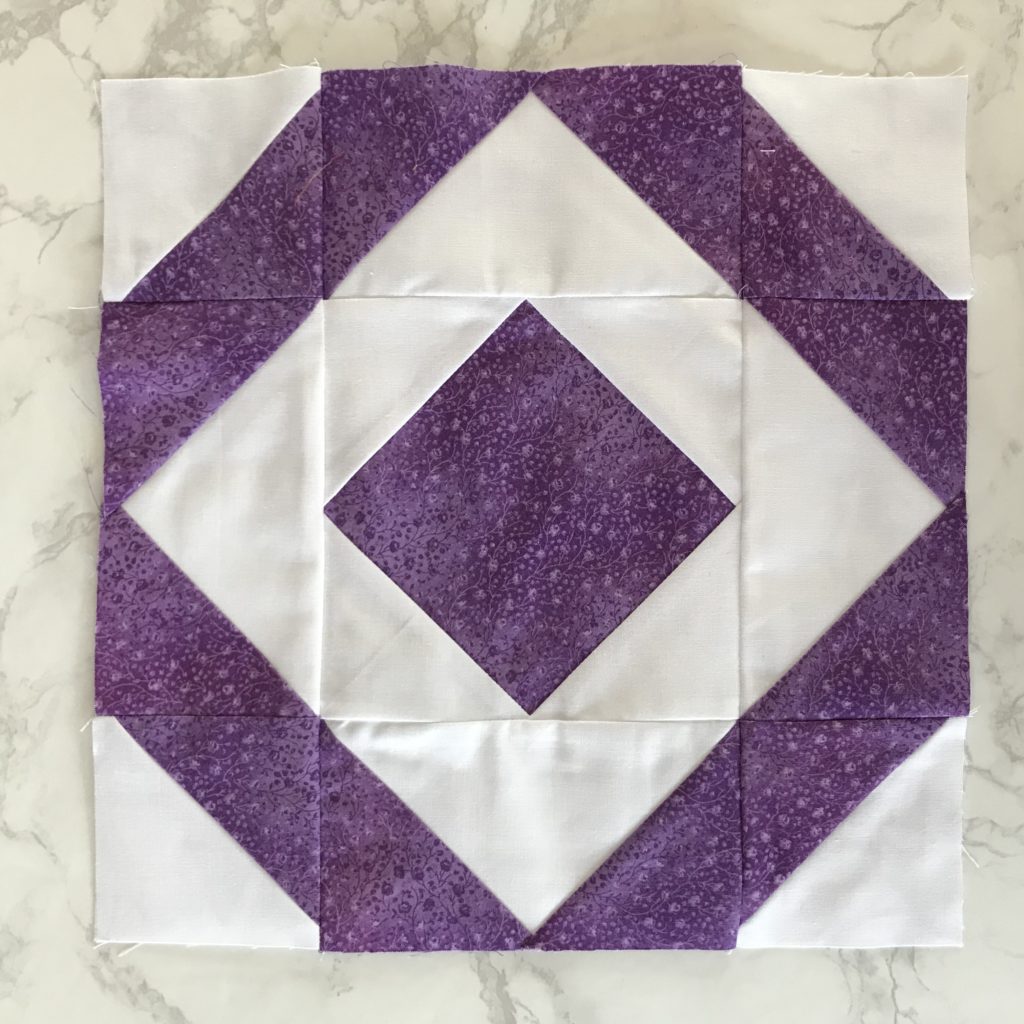 The colors used each month come alive against the white. I am thinking that I may have to go back and see what they look like with the black background.
The only hitch with using the white is that you really have to watch your points, but I don't mind. It's a good challenge for me.
More About the Quilt Along
This April monthly color challenge block isn't the first one I've done. I made a quilt last year and I'm participating this year as well. In fact, I'm one of the featured bloggers for three of the months in 2020.
This year things are a bit different in that there are some generous sponsors. That means that Jen has some terrific prizes available, so make sure to go check out all of the details for the Patterns by Jen 2020 Monthly Color Challenge.
If you are fan of quilt alongs, then check out the Create with Claudia 2020 Mystery Quilt Along that I started at the beginning of this year. I release a new block each month and the look of the quilt is traditional. Best of all, it's free and you can join in at any time.
Stay tuned for next month. The block is another beauty!
Happy Quilting!