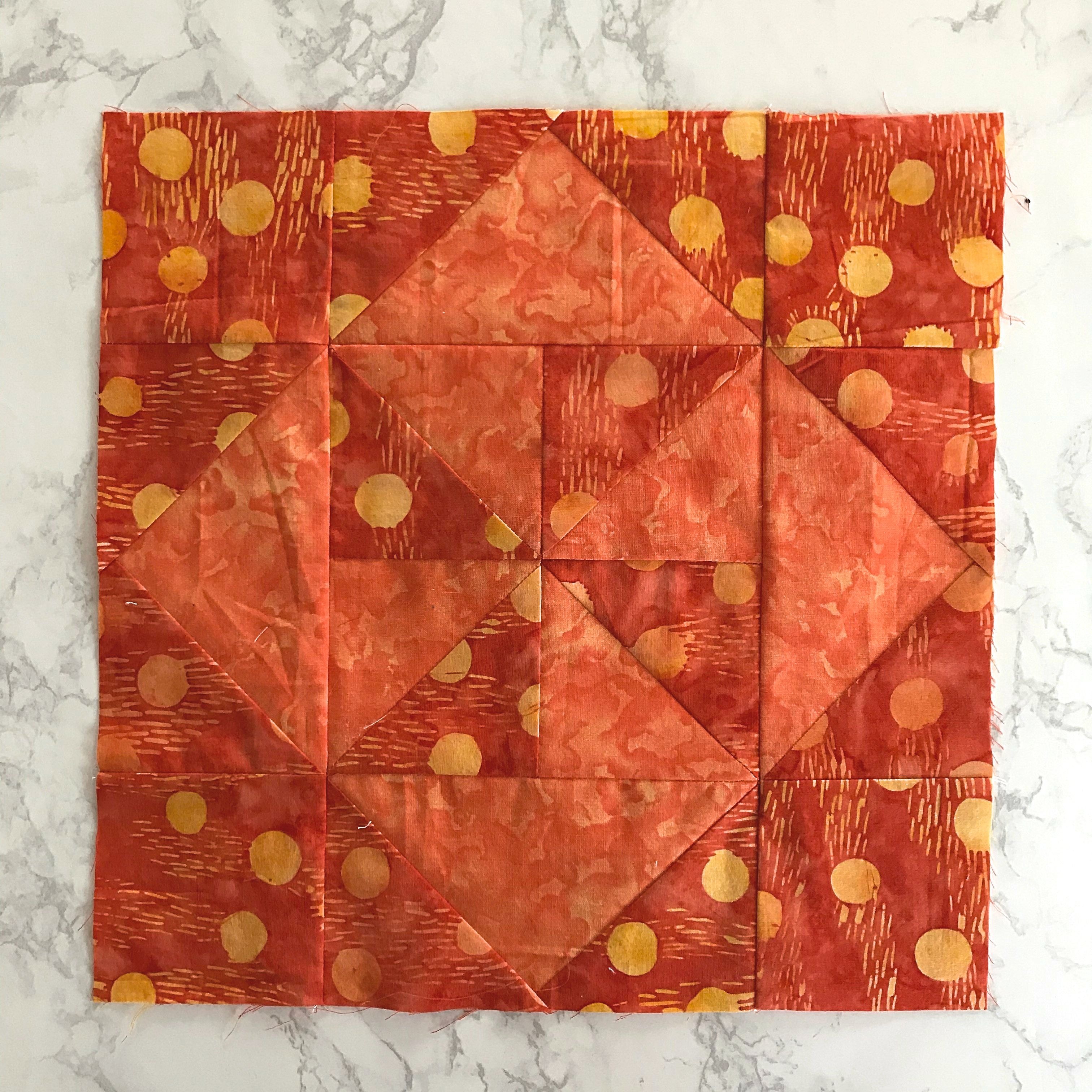 March Monthly Color Challenge Entry for Patterns by Jen 2020 Event
Orange is such a great color. What's interesting is that up until about two years ago I never really used it very much. I've come to embrace it and was happy to see that it was the choice for the March monthly color challenge block.
As has been the case with the prior months, this color was inspired by a bird. Can you guess which one inspired March? The oriole. It's a beautiful bird which, unfortunately, I don't often see. If you've ever seen one, you'll know it.
A New Twist This Year
The year Jen added the option of making the blocks with the color of the month and a black or white option. I decided to go with white and I'm liking the way they have been turning out so far.
The addition of white really makes the color of the month pop. Using white also means I have to step up my sewing game because you can see every flaw with the white version.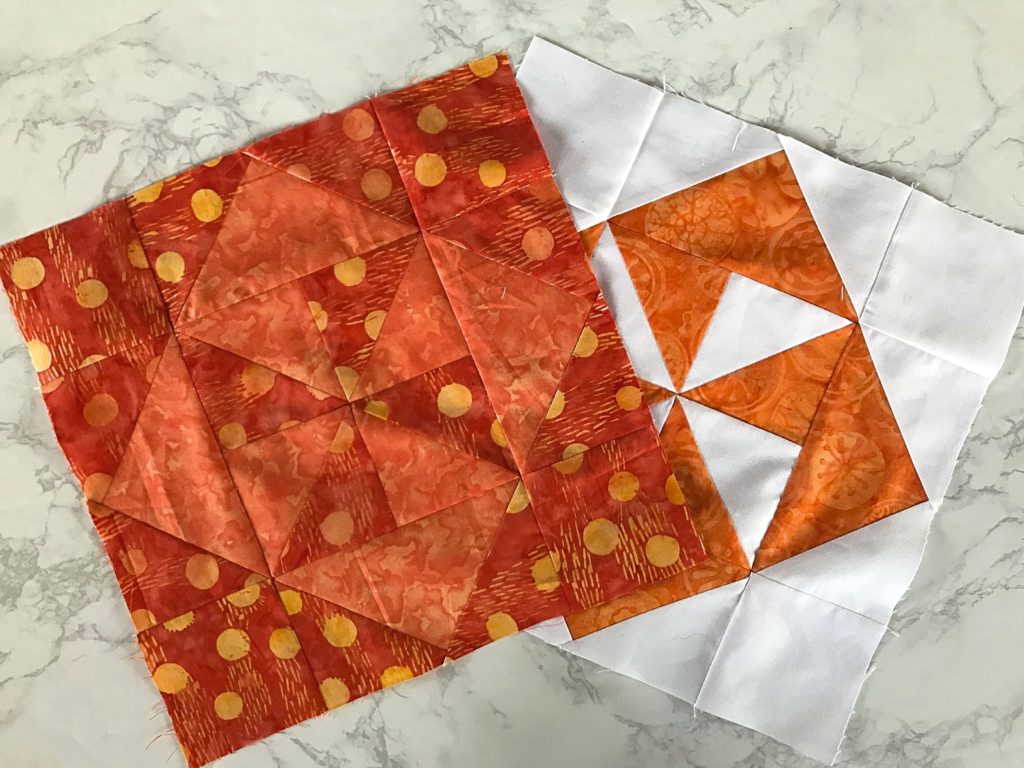 My March Monthly Color Challenge Blocks
Because I am enjoying the solid white against the color so much, I may have to do the blocks using the black version too.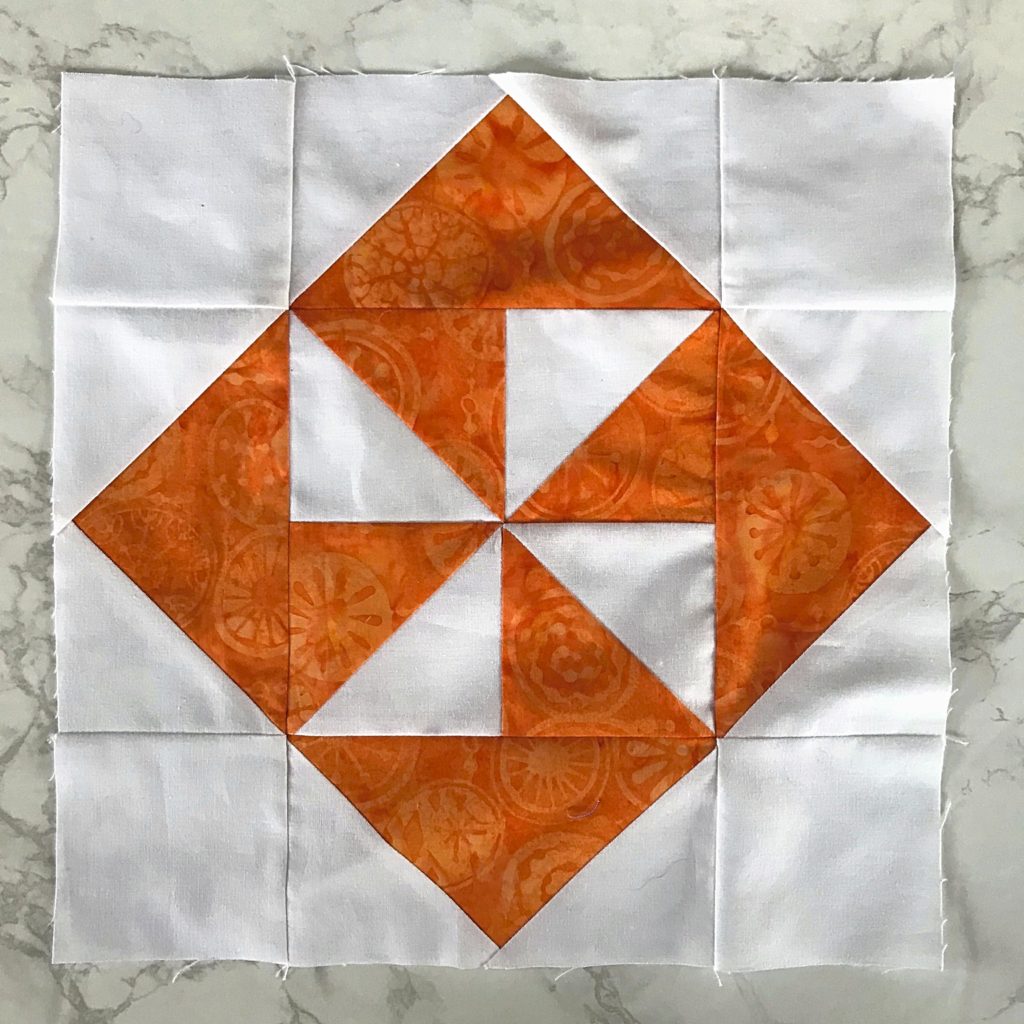 A Bit About The Color Challenge
If you follow my blog you know that, not only have I done the March monthly color challenge, I have participated in every month so far.
Not only that, but I participated in the Patterns by Jen challenge last year. So far the quilt alongs have been a great inspiration for me. I even started my own mystery quilt along this year because of how much I enjoyed participating last year.
In addition, the quilt along has been an inspiration for colors. I find I'm using colors, like this months' orange, that I didn't often incorporate in my projects.
It is not too late to join in the fun of this years' challenge. Just head over to the Patterns by Jen website to get all of the details.
As an added incentive this year, Jen has gotten a number of generous sponsors and is giving away prizes.
Happy Quilting!