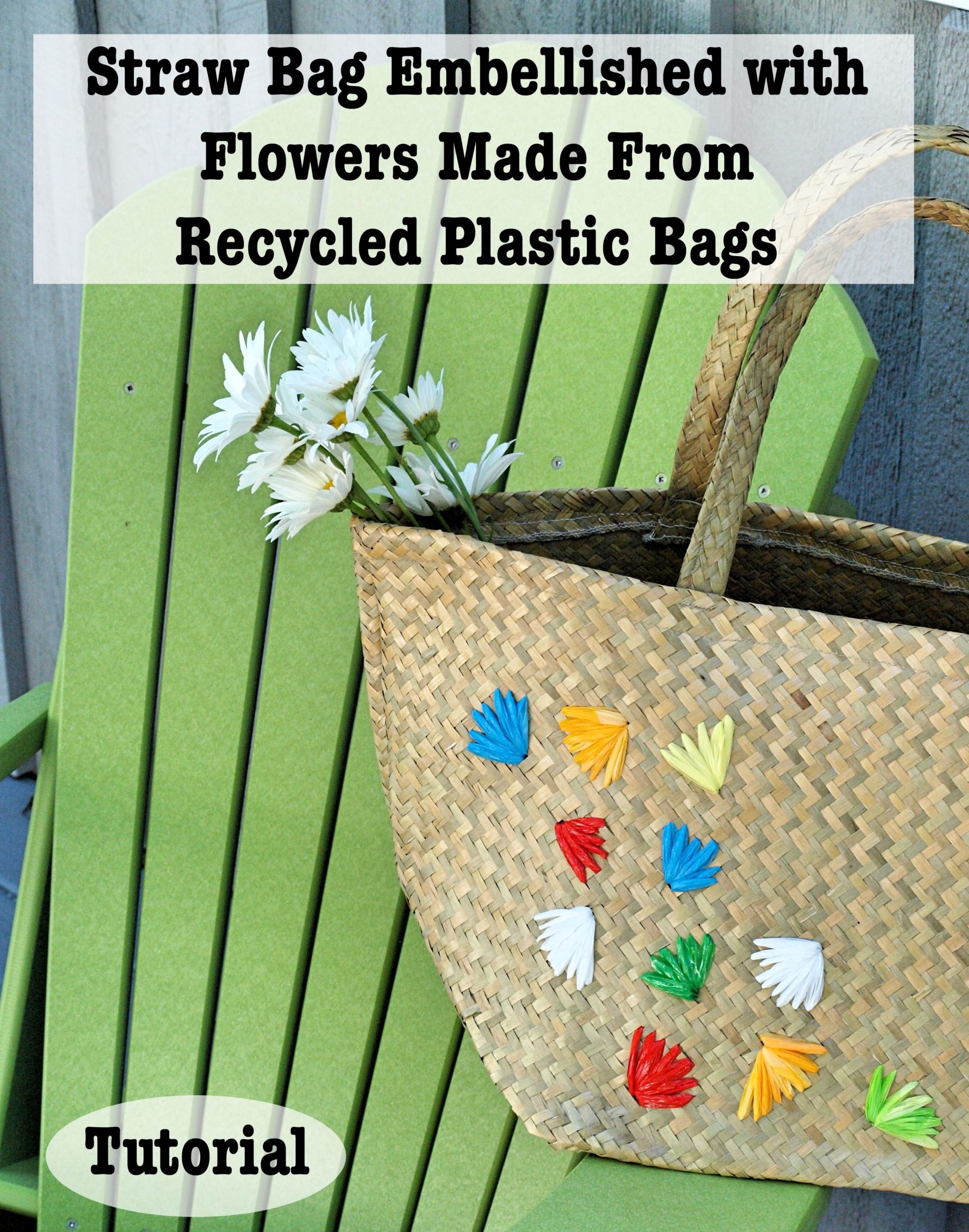 Embellish a Straw Tote with Plastic Bags
A few years ago I wrote this fun tutorial on how to embellish a straw tote with plastic bags. I was absolutely delighted when it was featured in a wardrobe segment in the Woman's World June 22, 2020 issue.
I love this straw bag, and still use it often. Whether I take it to the farmer's market to hold all of my goodies, or I use it as a beach bag, it still looks great.
I don't know about you, but I have a pile of those brightly colored plastic bags from the store. Even though I normally take my own bags when I shop, sometimes I just can't avoid getting the plastic ones.
Rather than throwing them in the trash, I try to find uses for them. One of those uses is this straw tote bag. It reminds me a little bit of those brightly embellished straw purses from the 1950s and 60s. If you try this project, I think you will be surprised at how easy it is.
One of the best things about this craft is that you can embellish a straw tote with plastic any way you want to. From big, bold flowers to small accents of color, you can transform it into a new and fashionable addition to your wardrobe.
Video Tutorial
Not only did I do a video tutorial for this project, I wrote a how-to feature detailing each step of this fun way to embellish a straw tote with plastic bags.
So dig through your closet, or head to your local thrift store, to see if you can find a straw bag that needs a makeover. Then spruce it up and show off your creative style!
And thank you to Woman's World magazine for featuring this project in their magazine!