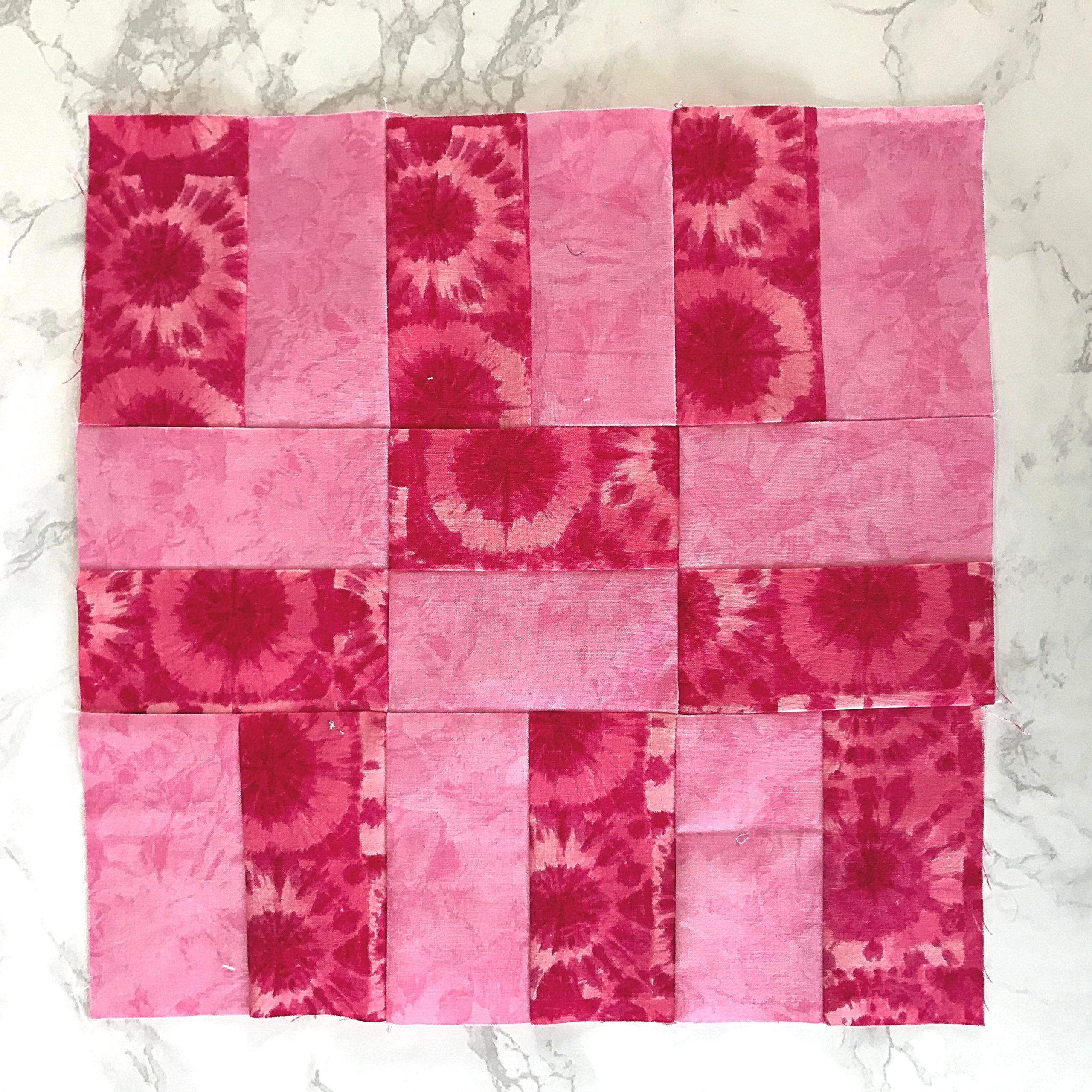 August Monthly Color Challenge for the Patterns by Jen 2020 Event
Pretty in pink should be what the August monthly color challenge block is called. As you can guess, the color of the month was pink and I went all out with it. Can you guess what bird was the inspiration? That's right, the flamingo!
All of the rectangles in the block kind of remind me of those long gangly legs that flamingoes have (I know, it's a stretch, but I have a vivid imagination).
I've had the tie dye looking fabric for years, but could never find the right project for it. This block just screamed out to me to use it. Because the pattern is all rectangles, I thought that the circular patches in the fabric gave it some movement.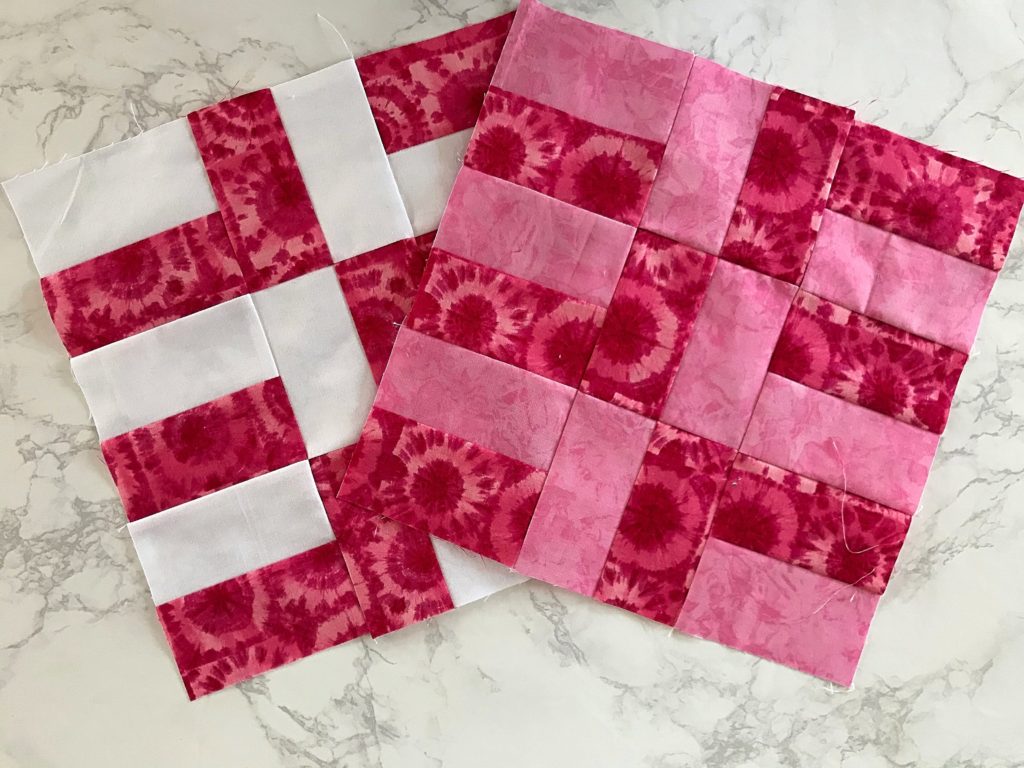 Two Variations of the August Monthly Color Challenge
As with the other months, I did two versions of the block. One with the color of the month as the background, and the other with white. In past months I've liked the one with white better than the one with all color, but this was different. I do like the white, but I really think the pinks softens up the block a bit.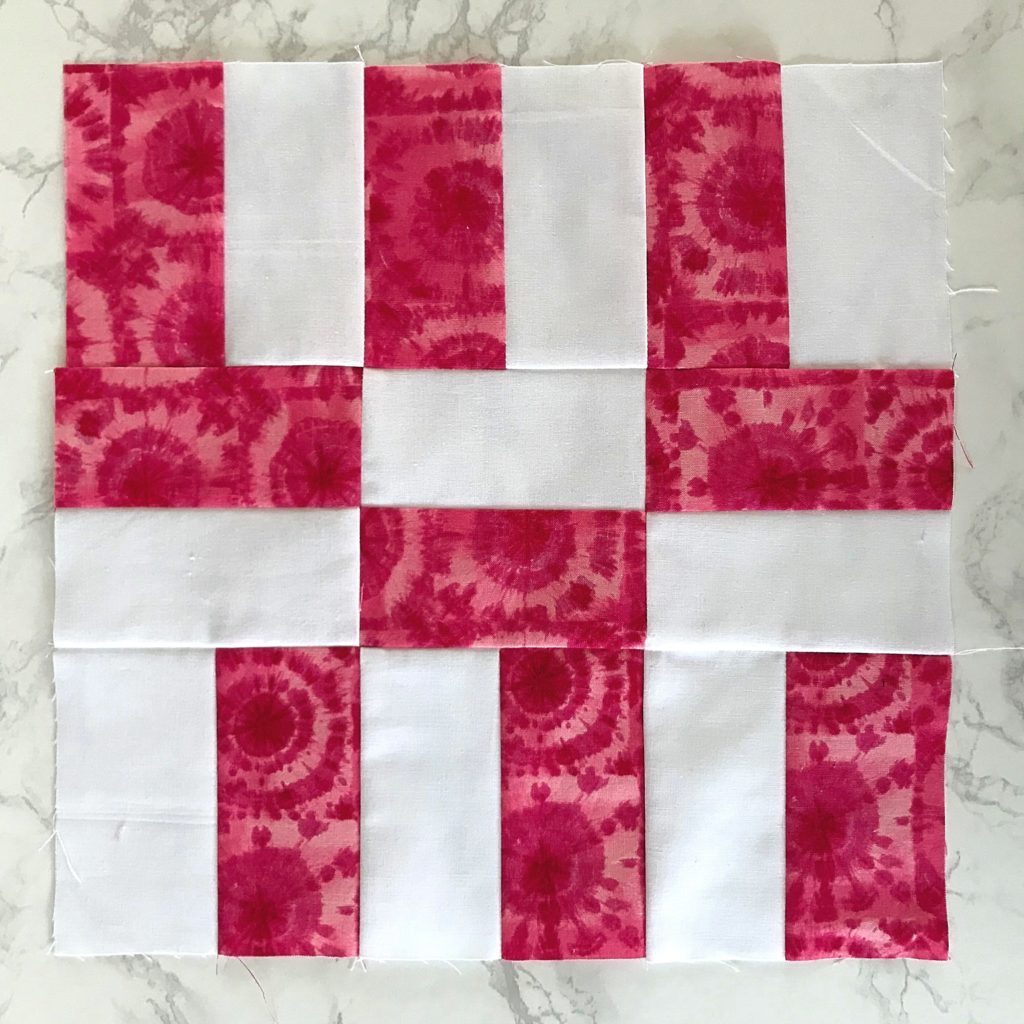 This continues to be such an enjoyable quilt along. One of my favorite parts of it is that I am using fabrics that I have on hand to complete the blocks. Over the last few years I have made it my goal to use up some of my stash, and this challenge helps. Not only that, but I really really love scrap quilts. They are my favorites.
If you want to join in this challenge, you still can. All of the information can be found on the Patterns by Jen website.
And if you are interested, here are the other blocks we've done so far.