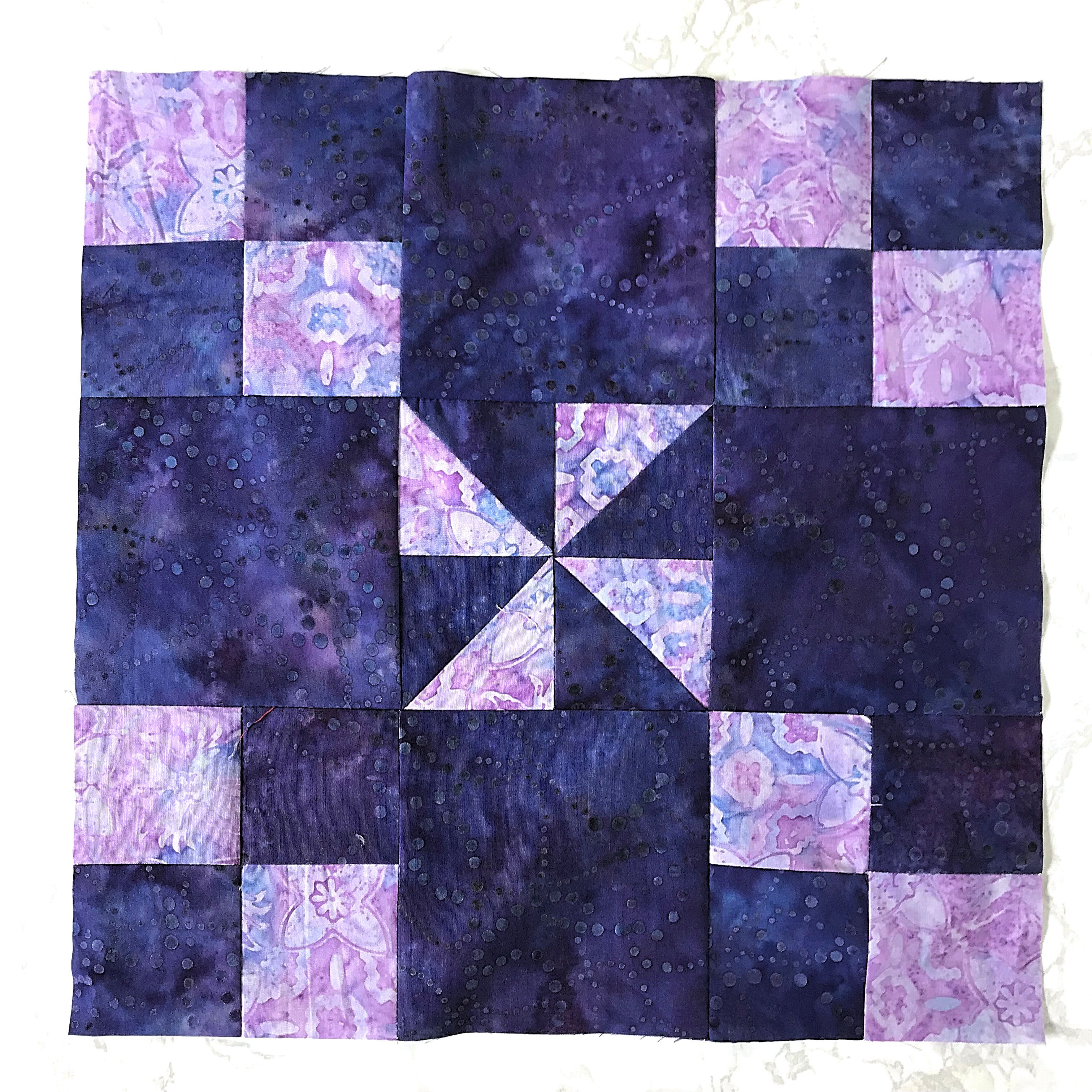 September Entry for the Patterns By Jen 2019 Monthly Color Challenge
It's all about the color lilac for the September entry for the Patterns by Jen 2019 monthly color challenge. That is such a pretty color and, since I have a fair amount of it in my stash, I didn't need to go out and buy any new fabric.
Depending on who you talk to, that could be considered a good or a bad thing. It's not a problem though, I'll still find an excuse to go to the fabric store.
This month's block was fairly simple to put together, but I definitely had to work on my points for the pinwheel center.
I find that it's easier to get sharp points when I work with batik fabric, but that might be because I love working with it so much. Because it is a little bit stiffer, I think my points come out sharper.
Picking out the fabrics for this month was fun, especially the lighter lilac. The darker purple was a different story. With a fair amount of fabric to choose from, I couldn't decide if it was too dark or not.
Ultimately, I'm really happy with the results. The block fits in well with the others.
I just can't believe that there are only three months left for this challenge. It's gone by so quickly.
I keep pulling out all of my blocks and trying to come up with a layout I like. One option in particular draws me in, but I have to wait until the last blocks are done before I make my final decision.
If you want to join in the fun, head over to the Pattern by Jen blog and check out all of the details.
So far it's been a lovely challenge, with every color of the rainbow represented.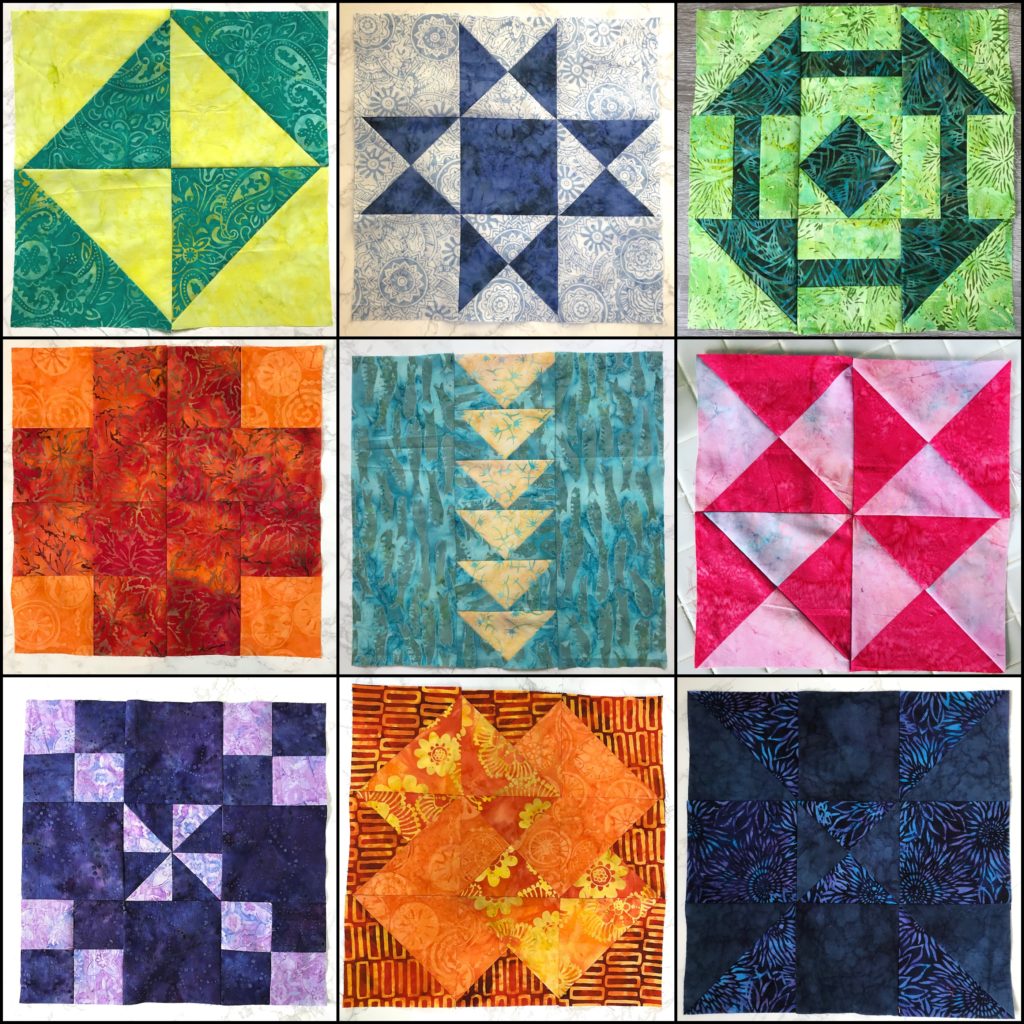 Here's what I've done so far. Three more blocks to go, and I'm ready for them!