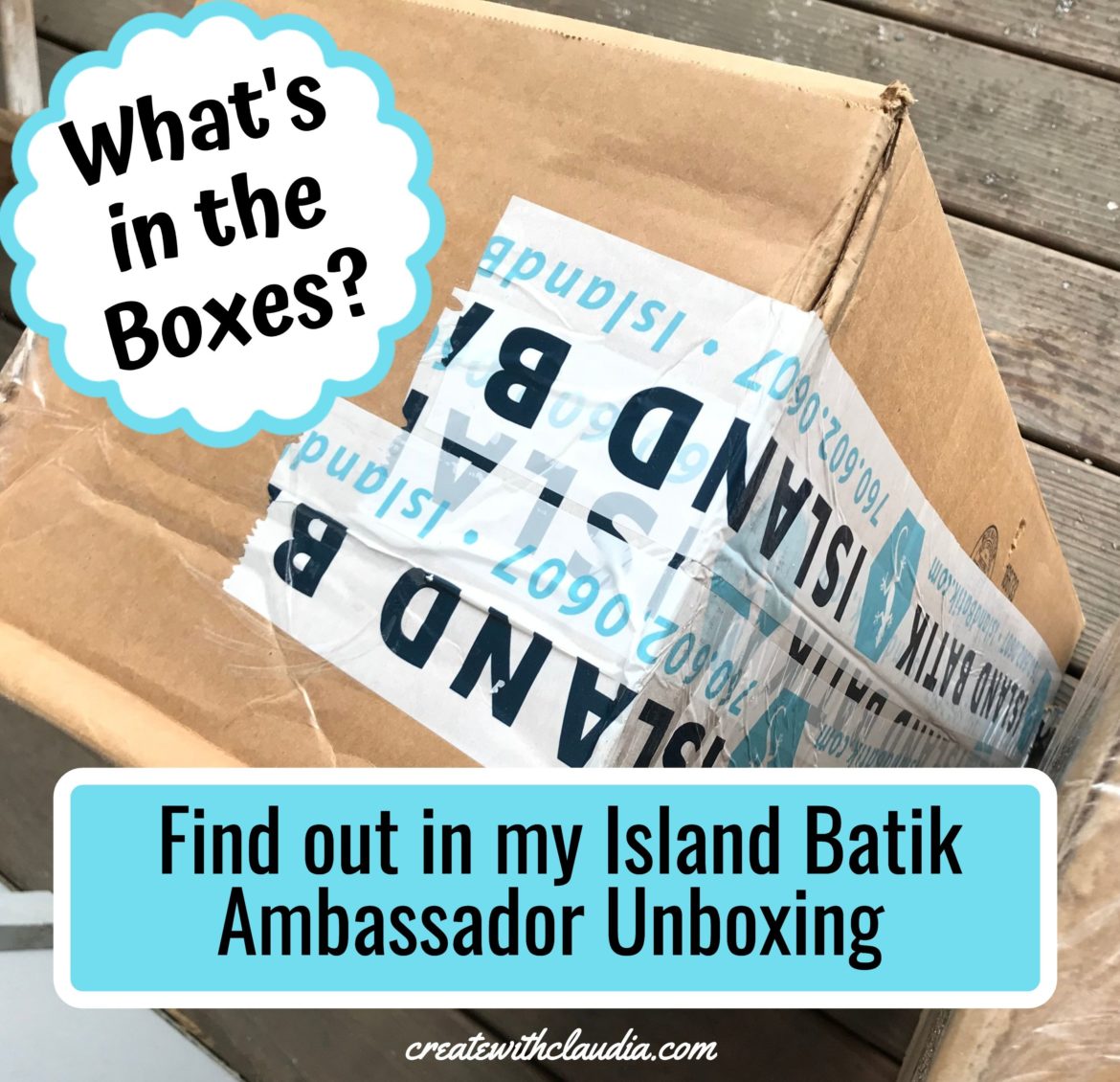 Island Batik Ambassador Unboxing – January 2021
In an earlier blog post I announced that I was one of 24 Island Batik Ambassadors for 2021 and that I would be presenting a video showing all of the wonderful products I received. Well that time has come, and I'm excited to say that my Island Batik Ambassador unboxing video is now up on my YouTube channel.
Disclosure: The products in this post were provided by Island Batik.
Wait until you see all of the gorgeous batiks I received, and that I have already started working with (see my January placemats pattern). In addition, there were lots of other goodies from our generous sponsors. Like I said in my video, (way too many times) I was overwhelmed and super excited.
As an Island Batik ambassador, we receive two deliveries of products a year. With them, we make a challenge project each month. I have all kinds of ideas and patterns swirling around in my head that I am looking forward to sharing with you all.
So without further ado, here is my unboxing video for January 2021. I have also provided plenty of photos of the eye candy below. Just look at all of those beautiful fabrics. Enjoy!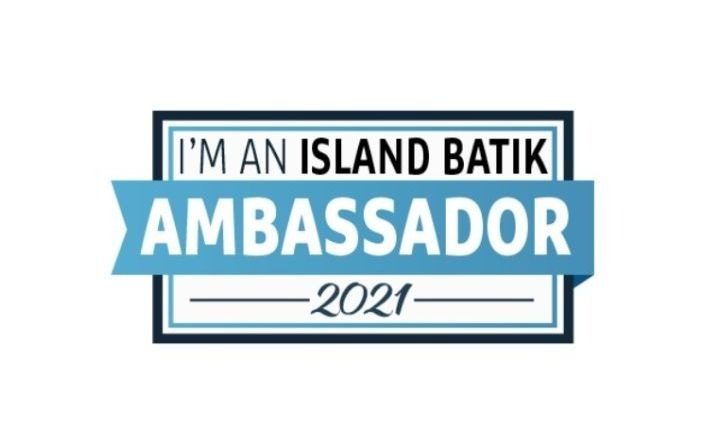 Island Batik Fabric
There were yards and yards of beautiful batiks.
From left to right, from the neutrals line – Coconut, and three solids, gray, black and white.
Lots of lovely colors too…
On the left is a bundle that contains:
Blenders
Wavy Dots Cherry
Large Netting Ivy
Marble Storm
Marble Aqua
Basics
Buttermilk
Lizard
Ocean
Shark
On the right are two 2 yard cuts from the Holly Holiday line by Kathy Engle, and include Holly Leaves – Sahara and Berries – Candy.
There were plenty of glorious blues…
These are both from the Starry Night line by Kathy Engle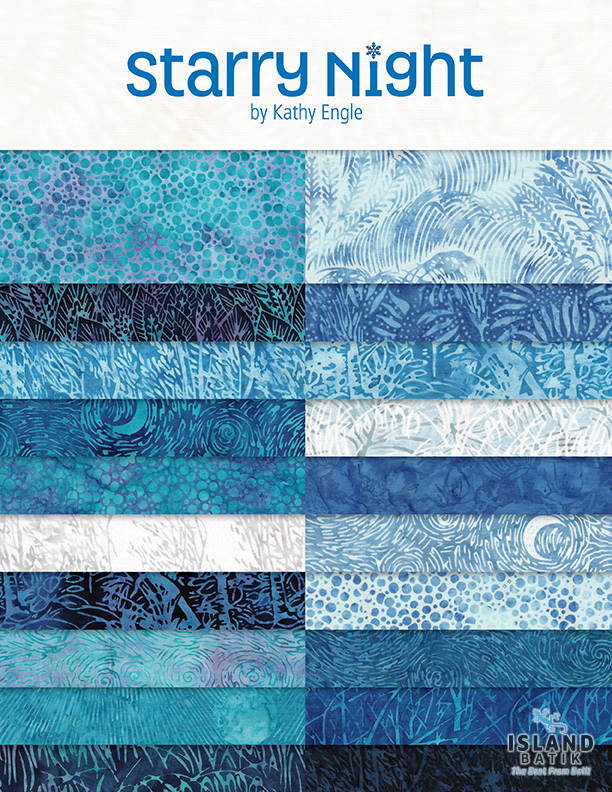 Precuts too…
On the left are precuts of the Citrus Sun line and on the right is Harvest Blue. Both are designed by Kathy Engle. The larger cuts of green on the left are from the basics line and include Seedling and Pinecone. The large pieces of blue fabric are from the basics line – Rain, and the blenders line – Cherio – Navy.
Last, but certainly not least…
On the left are some stash builder packs and on the right is a piece of rayon.
Other Goodies
It wasn't all about fabric in the boxes. We were given lots goodies from generous sponsors too.
Aurifil Thread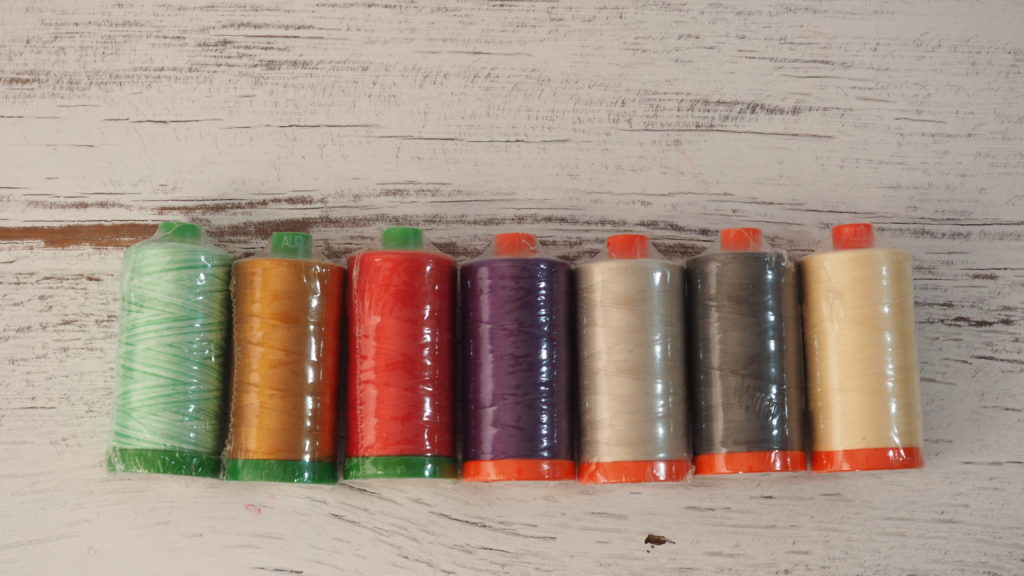 Aurifil threads: Numbers 1661(Creme de Menthe), 2975 (Brass), 2255 (Dark Red Orange), 4225 (Eggplant) , 6724 (Moonshine), 5004 (Gray Smoke), 2123 (Butter)
Schmetz Needles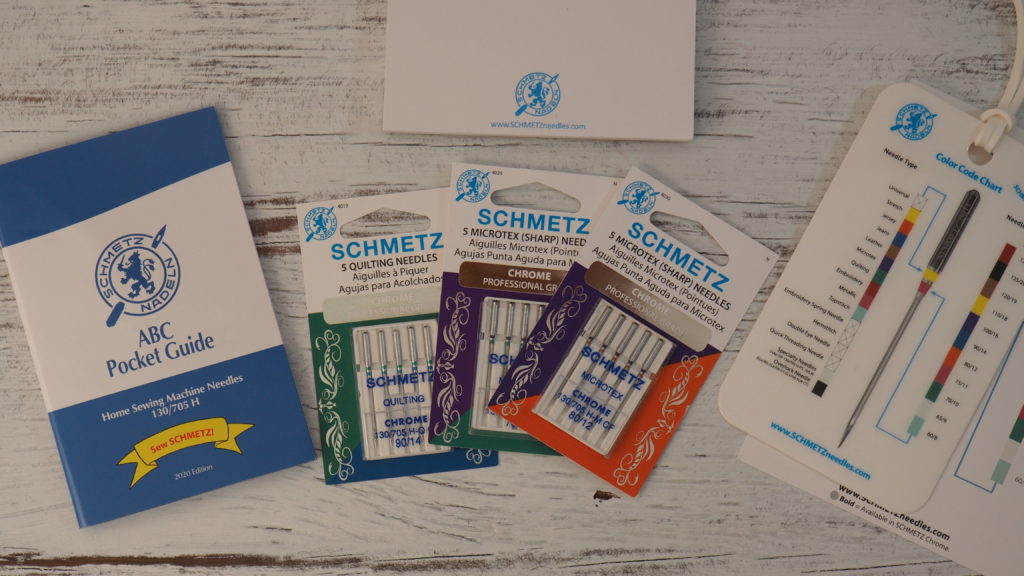 Plenty of sewing needles from Schmetz to use when making my projects.
Hobbs Batting
Four different Hobbs battings to make my quilts.
AccuQuilt
The AccuQuiltGo! system and extra dies.
Thank You!
A huge thank you to Island Batik for giving me this opportunity. Also, many thanks to AccuQuilt, Aurifil, Hobbs Batting, and Schmetz needles for providing the ambassadors with your products.
The Other Island Batik Ambassador Unboxing Videos
Make sure you check out all of the other ambassadors too. We all got various fabrics so you'll want to see all of the different batiks that are available.
Happy Quilting!