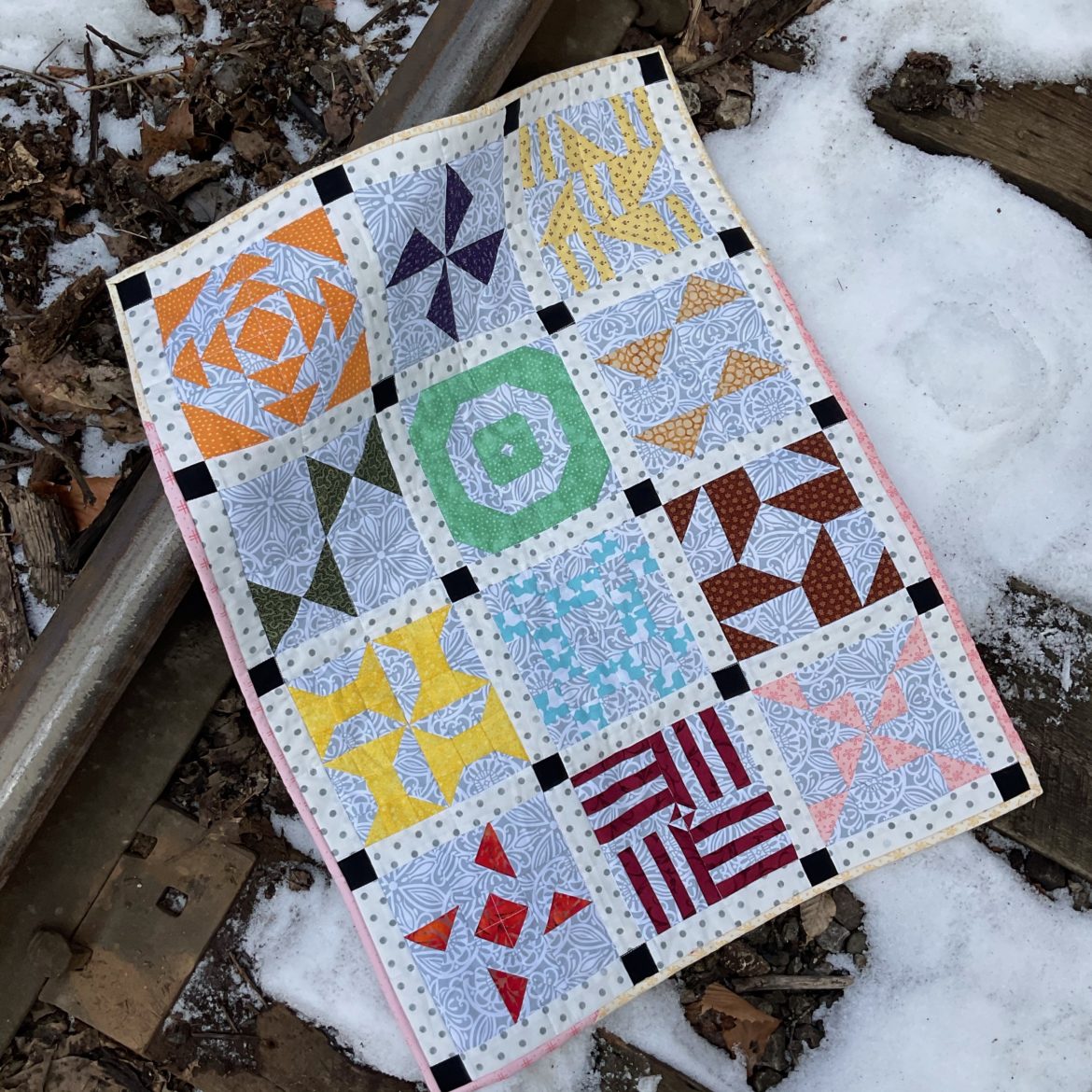 My 2021 Patterns by Jen Monthly Color Challenge Quilt
For the past three years I have participated in a fun and low-stress quilt along. I've made some lovely sampler quilts along the way and I've been inspired by all of the other participants. This year I went with a smaller version and came up with a fun mini quilt. Here is my 2021 Patterns by Jen Monthly Color Challenge quilt.
This year Jen gave us a couple of size options, and since I'm running out of space, I decided to go with the smaller block. It makes a perfect wall hanging!
As you can see, I decided to pair a fabric in the color of the month with the same light gray and white background each month. I wanted to get the same look across the blocks. For the sashing I went with a white fabric with light gray dots and for the corner sashing squares I went with black.
I absolutely love the way my mini turned out! It's a perfect wall hanging that doesn't take up too much room.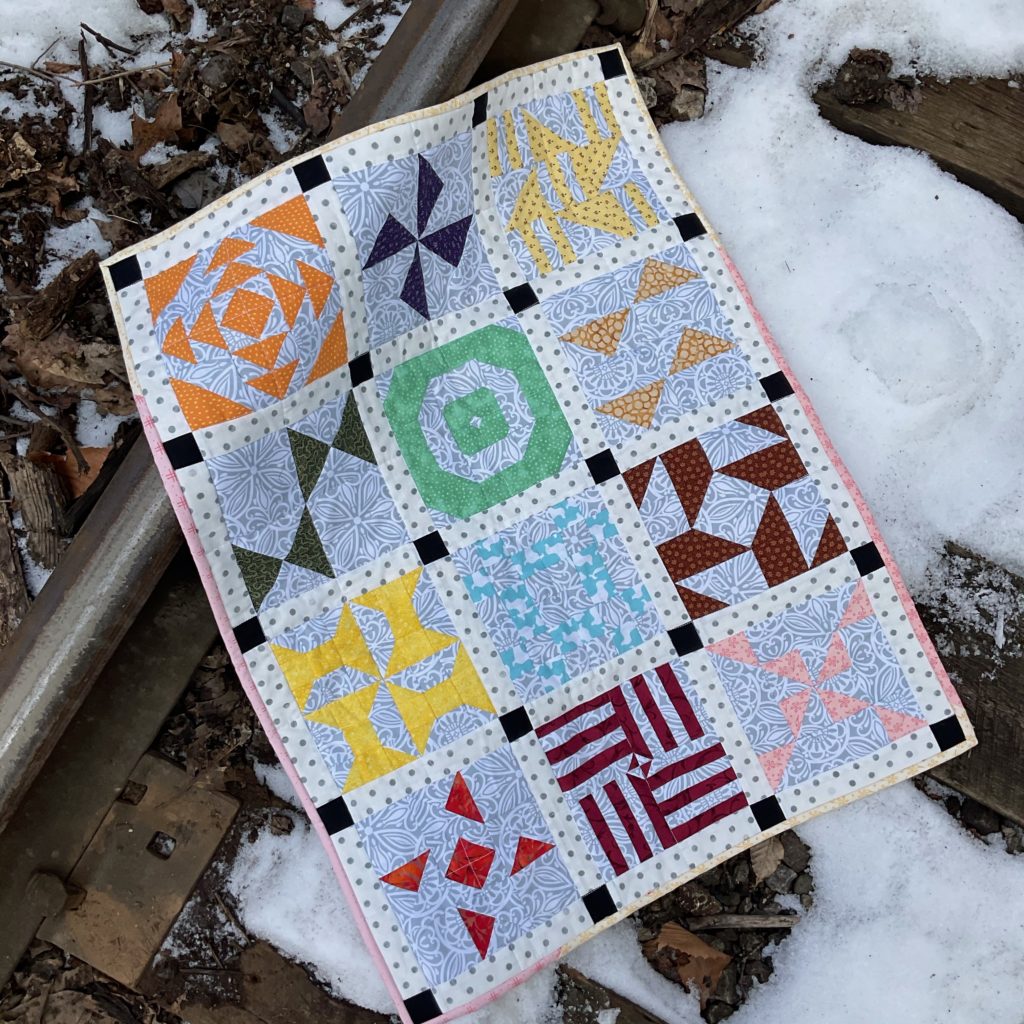 Jen will be doing another mystery quilt along in 2022 so you definitely want to check it out. Her. color challenges are a great way to make a quilt at your own pace. You can find out more about her latest challenge here.
My 2021 Patterns by Jen Blocks
If you are interested in individual blocks, you can find out more here. I know which one is my favorite. How about you?
March – I was one of the featured bloggers for this month
November – I was one of the featured bloggers for this month
The Other Bloggers Finishes
Make sure to check out the other bloggers who were quilting along with Jen this year! All of the versions are so lovely!
Kathy Kwilts and More
Sunflower Stitcheries
Create with Claudia <- That's me!
Try a Quilt Along
If you have never tried a quilt along, Jen's is a good one to start with. If you enjoy quilt alongs here are a couple more for you.
These are both finished, however all of the patterns and instructions are still up and free on my website.