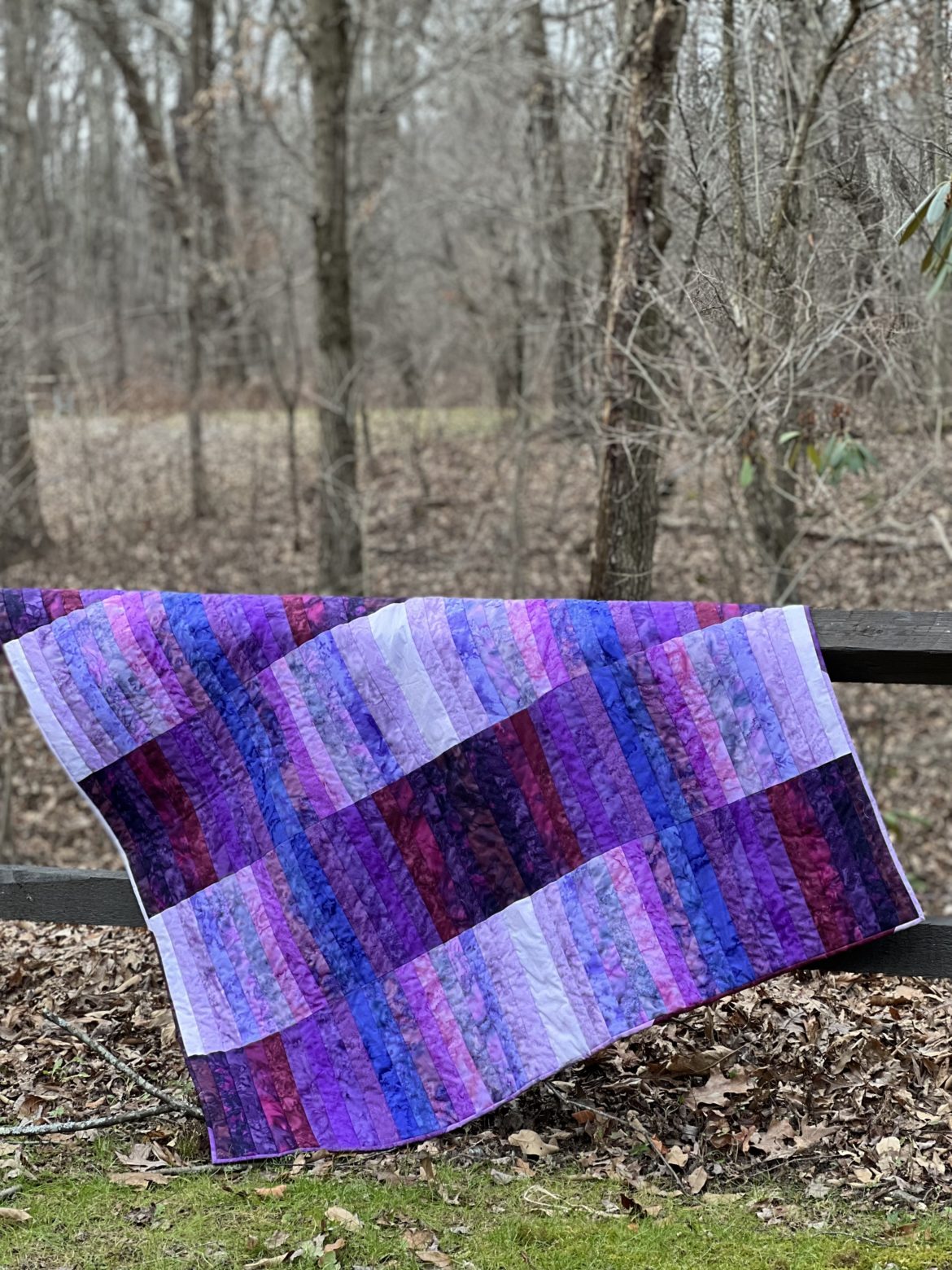 Gradient Lap Quilt Using Island Batik Hand Dyes
It's hard for me to believe, but it is the beginning of my second year as an Island Batik Ambassador. Last year was so wonderful and I am excited to be back making more projects with their beautiful fabrics! Each month Ambassadors are challenged to make a particular type of project. We are given various fabrics to help us meet our goals. For January we were asked to use their gradations and this is my gradient quilt using hand dyed Island Batiks. It's a step-by-step challenge.
As soon as I saw the list of challenges, I was drawn to this one. I love gradients, and the purples that Island Batik sent me were gorgeous!!! My mind started thinking of all sorts of ways I could use them and this striped quilt is what I came up with.
One of the reasons I love making gradient projects is that it gives me a chance to really play with the fabrics. It's almost like painting with them. These hand dyes from Island Batik make it super easy to do that.
Disclosure: The items in the post were generously provided by Island Batik, Hobbs Batting, Auriful Thread and Schmetz Needles.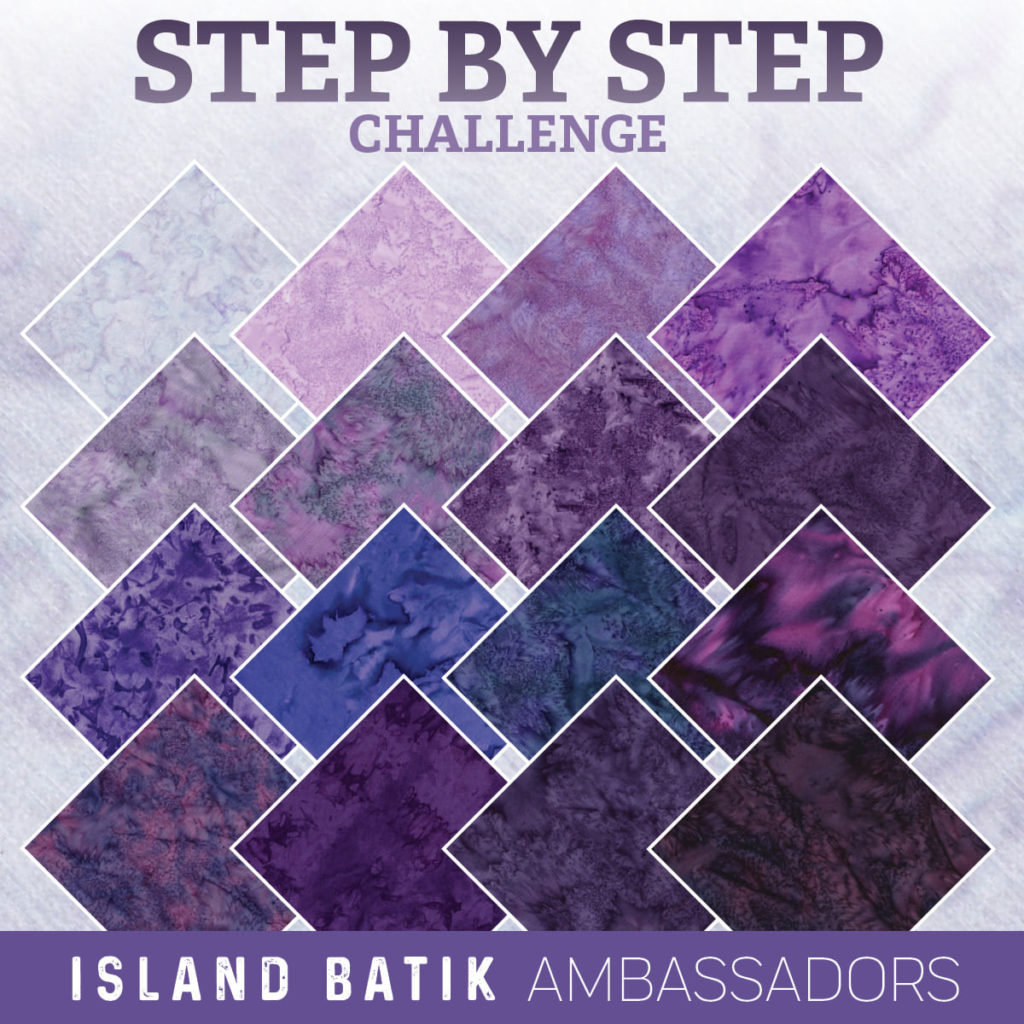 The Quilt
I wanted to show off my purples in a big bold way, but I also wanted to keep it simple. I decided to go with strips and then alternate them in rows. Here is my finished quilt, and I'm in love with it! It glows!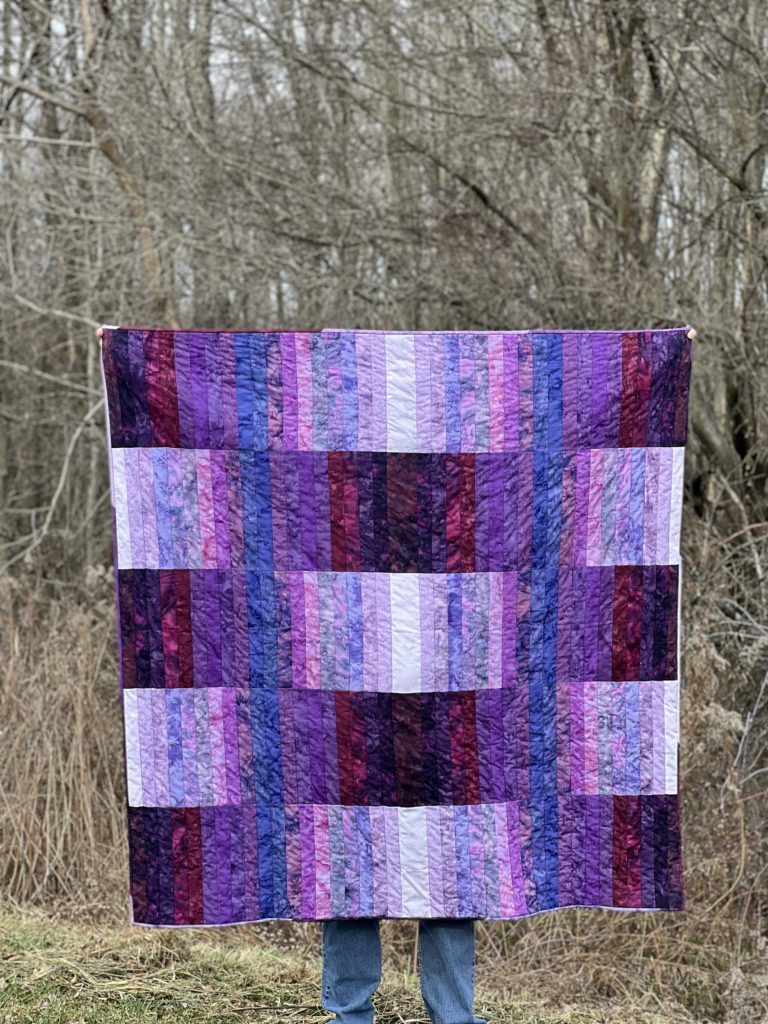 Coming up with a name for my quilt was tough. Usually names will just come to me, but not so much with this design. After much deliberation, I came up with "Purples on Parade".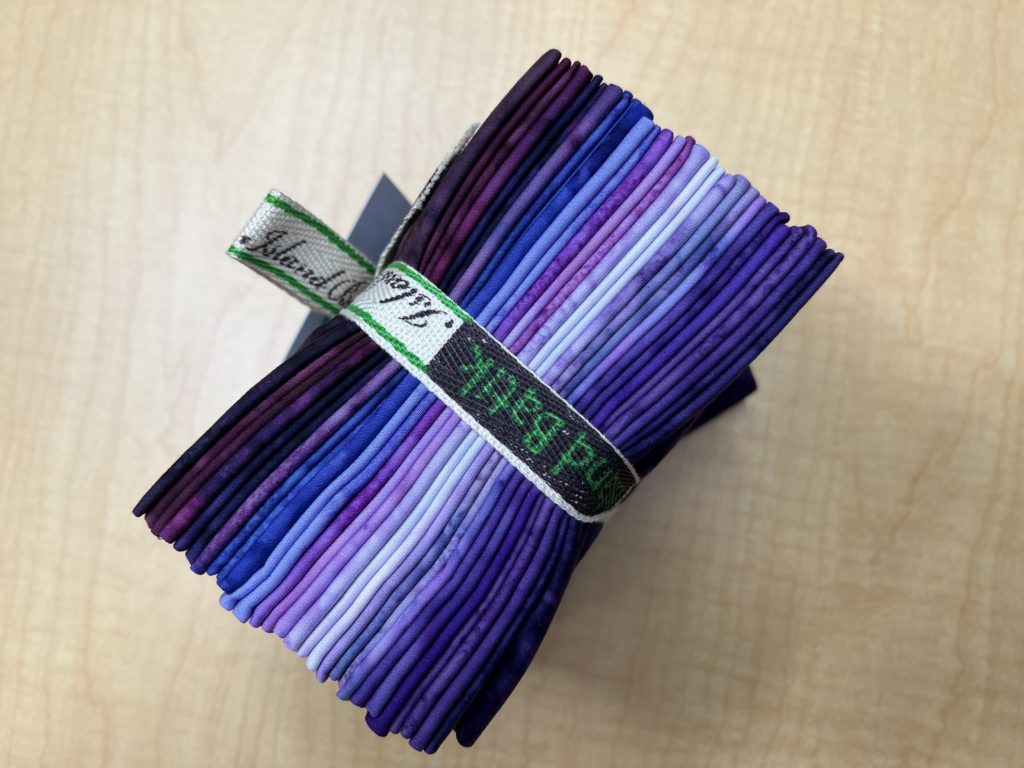 What can I say about this fat quarter bundle of purple goodness except wow!! They are so beautiful and I am already eyeing up another colorway for another one of these quilts.
These purples are all from the Island Batik Basics Gradations Line. The yardage can be purchased at quilt shops. In addition to purple, the gradations are available in lots of other colors. For example, you can find the yardage in oranges, blues, teals, and pinks, just to name a few.
If you like an ombré look, then you can't go wrong with wrong with these fabrics!
Making My Gradient Lap Quilt Using The Fabrics
Making this quilt was not too difficult, especially because the gradient fabric helped with the process.
Firstly, I cut up the strips I needed. I kept them all organized by labeling them in numbers 1 – 20 (because of the 20 fat quarters in the bundle).
Secondly, I started sewing them together, strip by strip, and then row by row.
Thirdly, I sewed the finished rows together. That's it. The fabric did all of the work for me in this design.
To complete my quilt I used products supplied by the generous Island Batik Ambassador product sponsors.
The Batting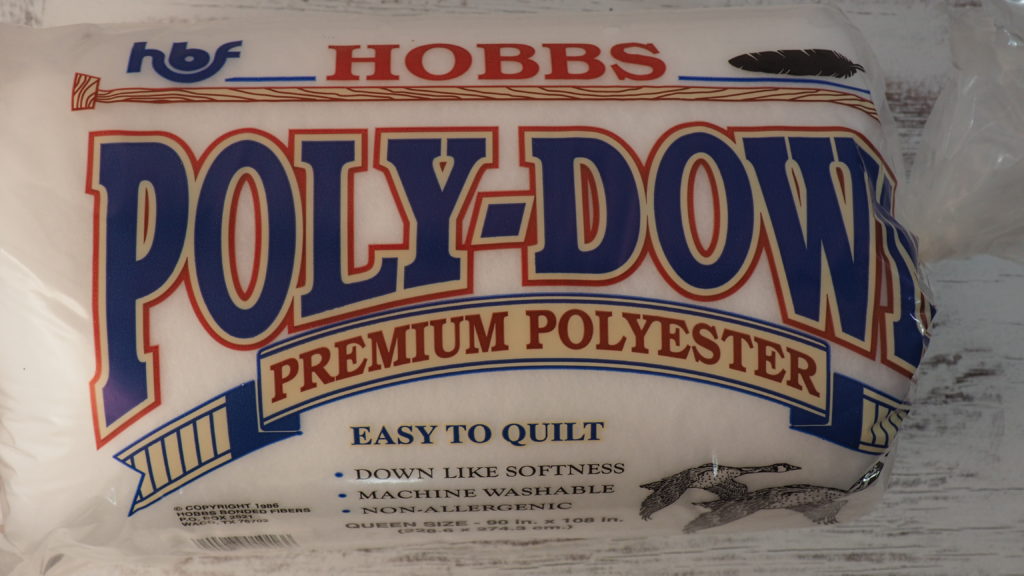 I wanted this quilt to have some lift to it. As a result, I used Hobbs polyester batting and it was just the look and feel I was looking for.
The Thread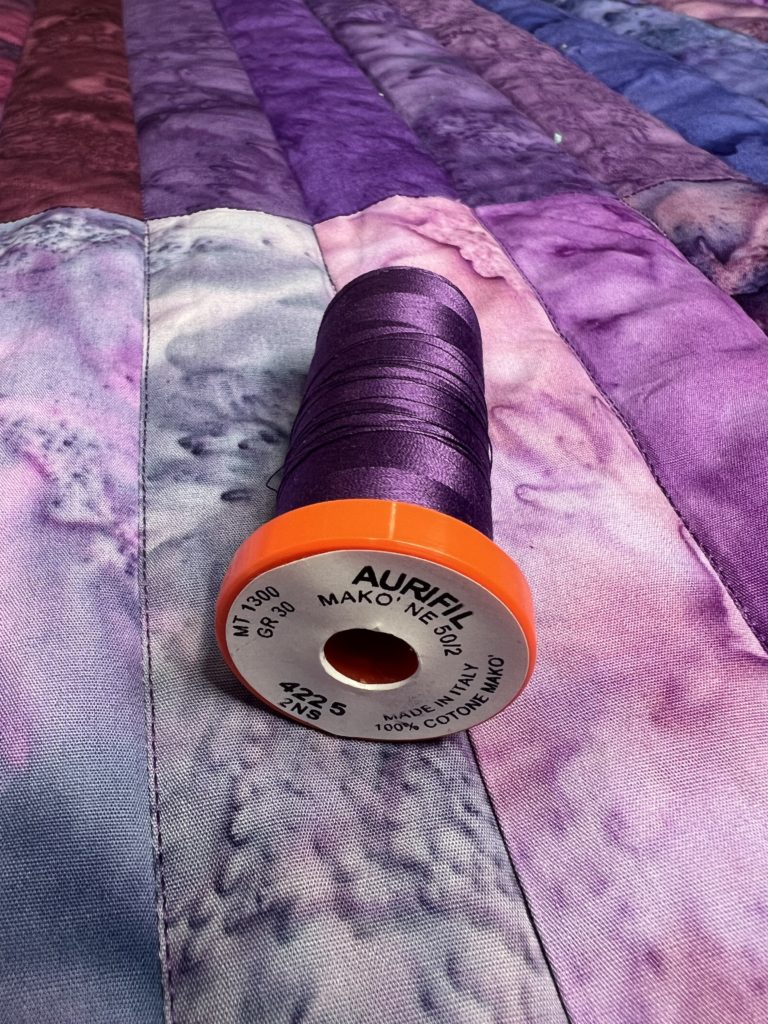 To quilt Purples on Parade I used Auriful thread, #4225 called Eggplant. Definitely the right color for this project.
The Needles
Schmetz needles were in my machine. Honestly, they always are.
What I Did With the Scraps (Bonus Tutorial)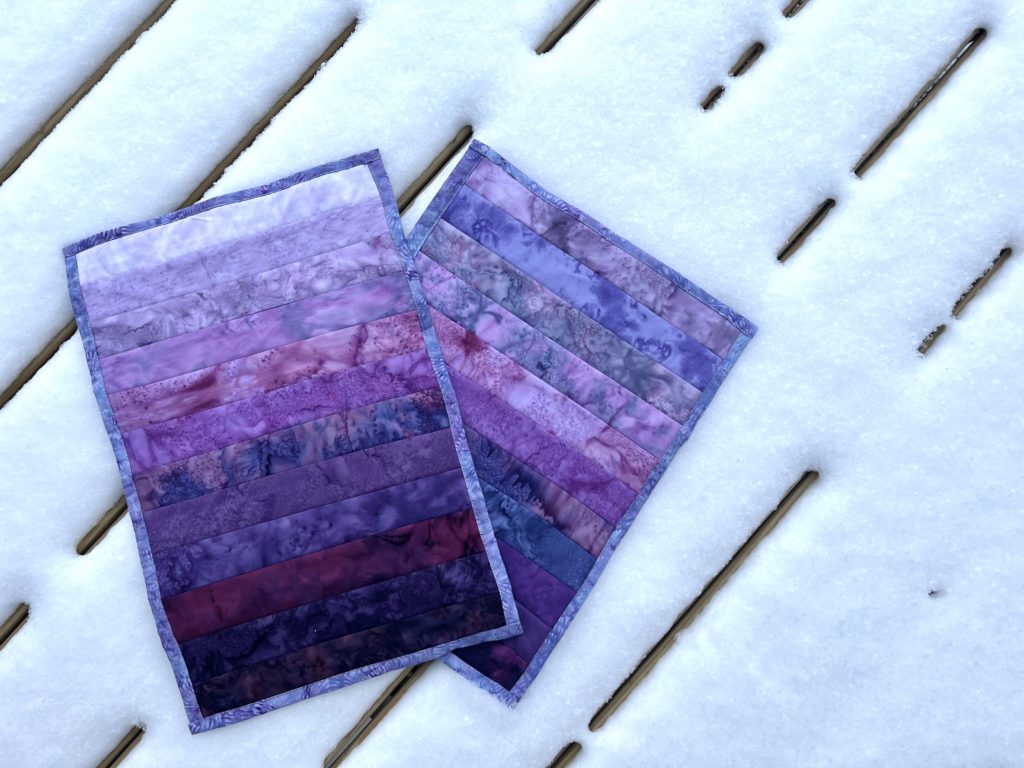 Earlier in the article I mentioned that I enjoy gradient projects. I was lucky to have enough scraps strips left over from my quilt to make some placemats. These self-binding quilt-as-you-go ombré placemats come together in practically no time and look great. Give them a try!
The Legs Behind the Quilts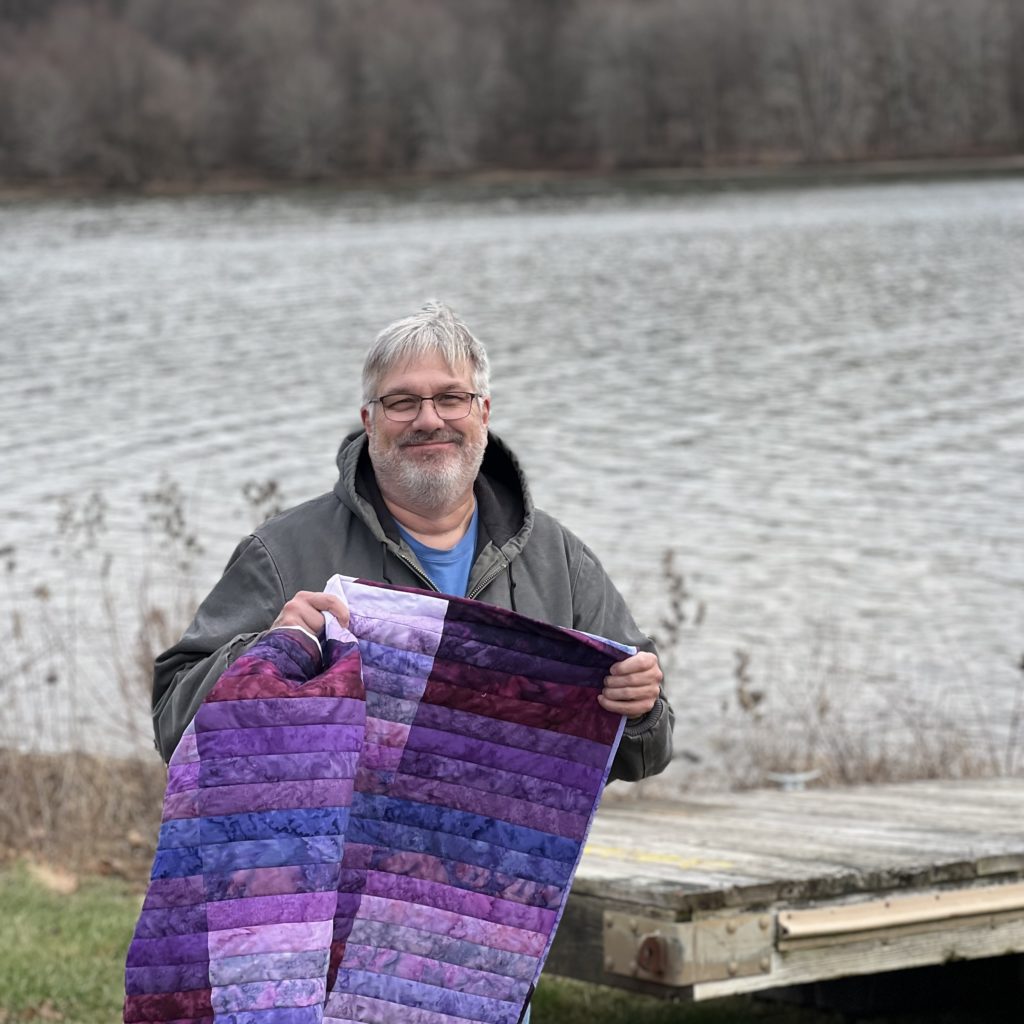 Quick shout out to my husband, better known as the feet behind the quilt. He braves any kind of weather to help me take photos of my quilts.
The Other Ambassadors
It is an honor to work with the other 2022 Island Batik Ambassadors. We all receive various fabrics and the projects made are incredible. You'll want to check them all out.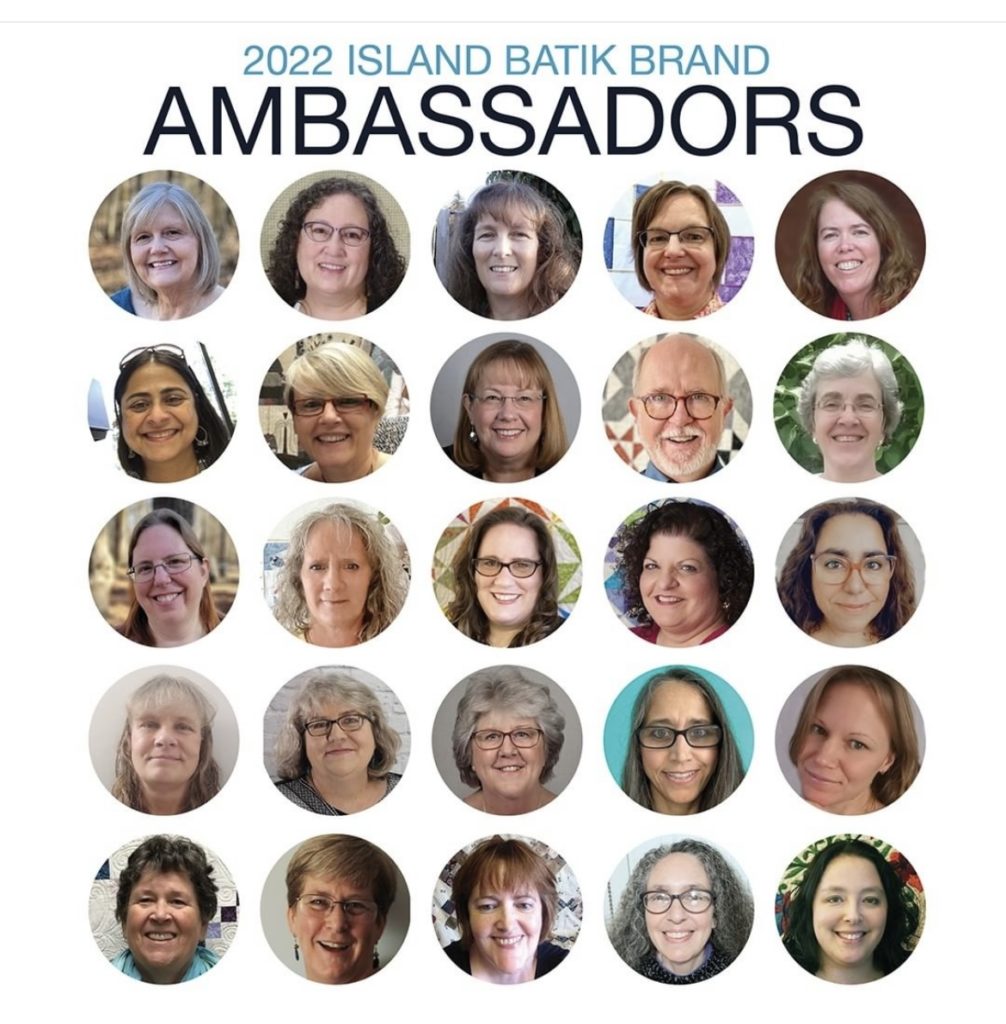 Brenda Alburl ~ Songbird Designs
Megan Best ~ Bestquilter
Pamela Boatright ~ Pamelaquilts
Elizabeth DeCroos ~ Epida Studio
Jennifer Fulton ~ Inquiring Quilter
Emily Leachman ~ The Darling Dogwood
Denise Looney ~ For The Love Of Geese
Leah Malasky ~ Quilted Delights
Maryellen McAuliffe ~ Mary Mack Made Mine
Anorina Morris – sameliasmum.com
Preeti Harris ~ Sew Preeti Quilts
Mania Hatziioannidi ~ Mania for quilts
Jane Hauprich ~ Stitch By Stitch Custom Quilting
Reed Johnson ~ Blue Bear Quilts
Connie Kauffman ~ Kauffman Designs
Lisa Pickering ~ Lisa's Quilting Passion
Claudia Porter ~ Create with Claudia
Gail Renna ~ Quilt Haven Threads
Brianna Roberts ~ Sew Cute And Quirky
Michelle Roberts ~ Creative Blonde
Gail Sheppard ~ Quilting Gail
Andi Stanfield ~ True Blue Quilts
Sandra Starley ~ Textile Time Travels
Jennifer Thomas ~ Curlicue Creations
Suzy Webster ~ Websterquilt
My Other Ombré Projects
Last year I made this gradient quilt called Roquefort for my March Island Batik project and I did a little mini ombré quilt block tutorial.
The gradients from Island Batik make it easy for you to create a project, but if you want to come up with something using your fabric stash, check out my article on how to choose fabrics for an ombré project. In addition, you may want to make my easy table runner.
There's even more gradient fun (can you tell I like gradients?) with these two projects. My Shooting Hearts mini quilt comes together in no time, and my watercolor placemat is a great scrap buster!