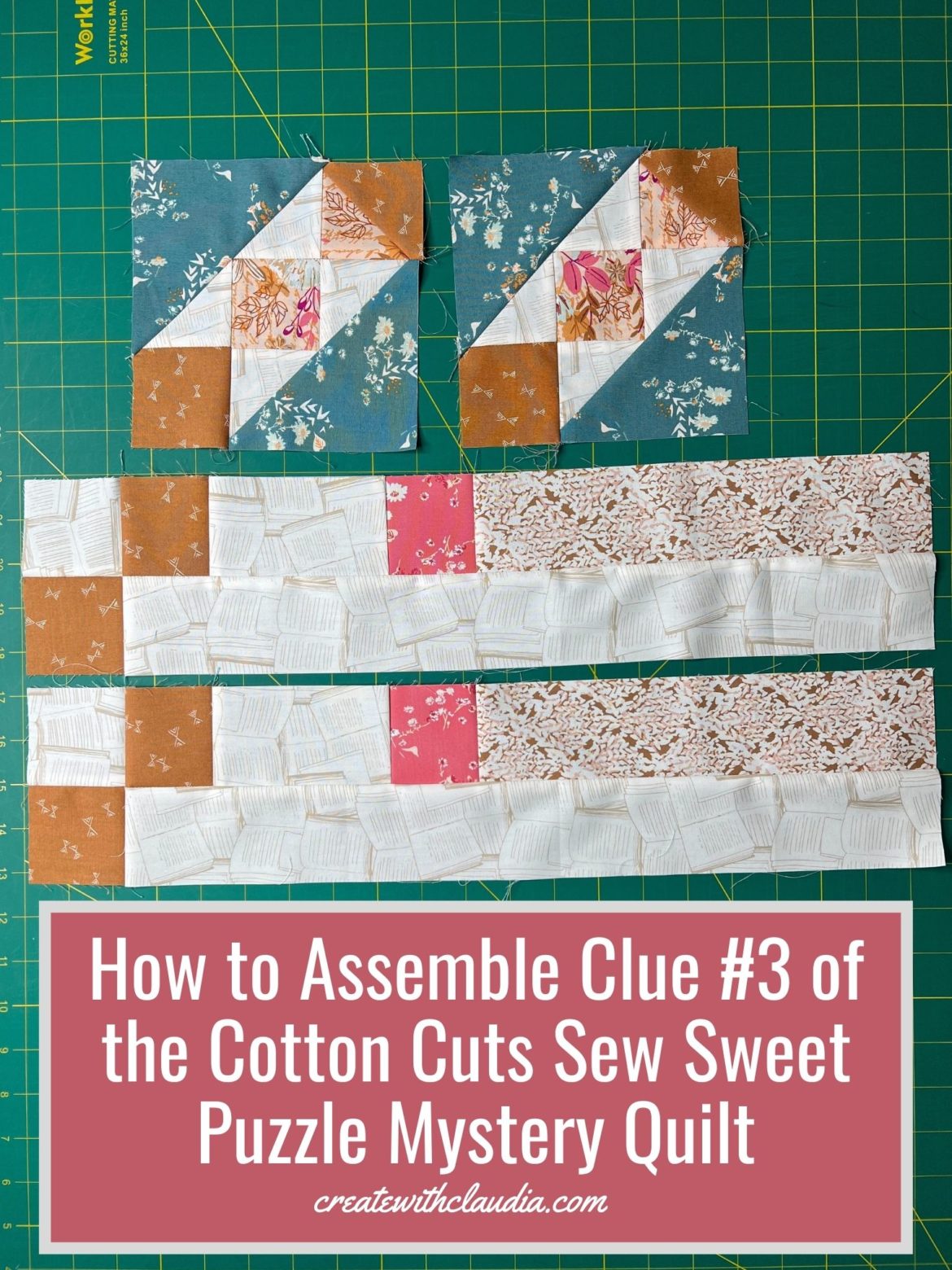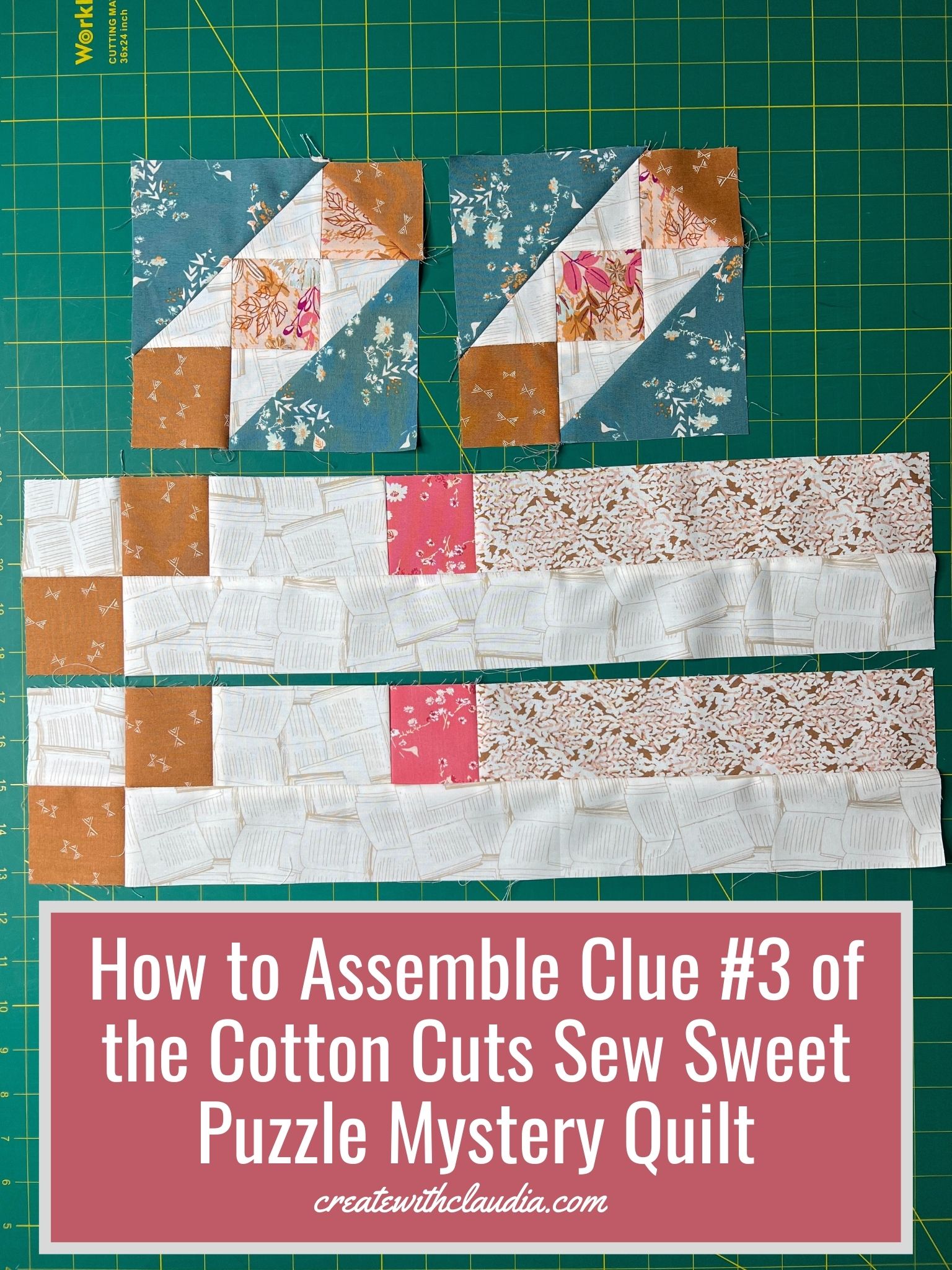 Cotton Cuts Sew Sweet Mystery Puzzle Quilt Clue #3
The months are flying by and we are already on the Cotton Cuts Sew Sweet puzzle mystery quilt clue #3. I can't believe it. Only seven more months to go.
I have said it before, but I will say it again, this is so much fun! I have hosted my own mystery quilts and participated in some, but I have never done one of the ones Cotton Cuts hosts. With the exception of the sewing, everything is taken care of.
Fabric is already cut and a well written pattern is included. What more could you ask for? When they asked me to be one of the featured bloggers I was excited to join in the fun and wow am I glad I did.
Here's my video tutorial showing you how to put clue #3 together. It's easier than you may think, so it's a perfect project for beginners, or anyone else who loves a good mystery.
Cotton Cuts Sew Sweet Mystery Puzzle Clue #3
More About the Puzzle Mystery Quilt
Sign up here to get started. Until April 8, 2022 you can use my code CLAUDIASEWSWEET to sign up and get a free gift. After that sign-ups will be closed. Cotton Cuts will send you the back clues and get you all set up for the rest of them. In all there are 10 clues.
I am doing the Churro colorway and the small version of the quilt. There are still a number of colorways left, but some have sold out. There are also a number of them that will be selling out soon.
I look forward to solving this mystery with you! Here is what we have done so far.