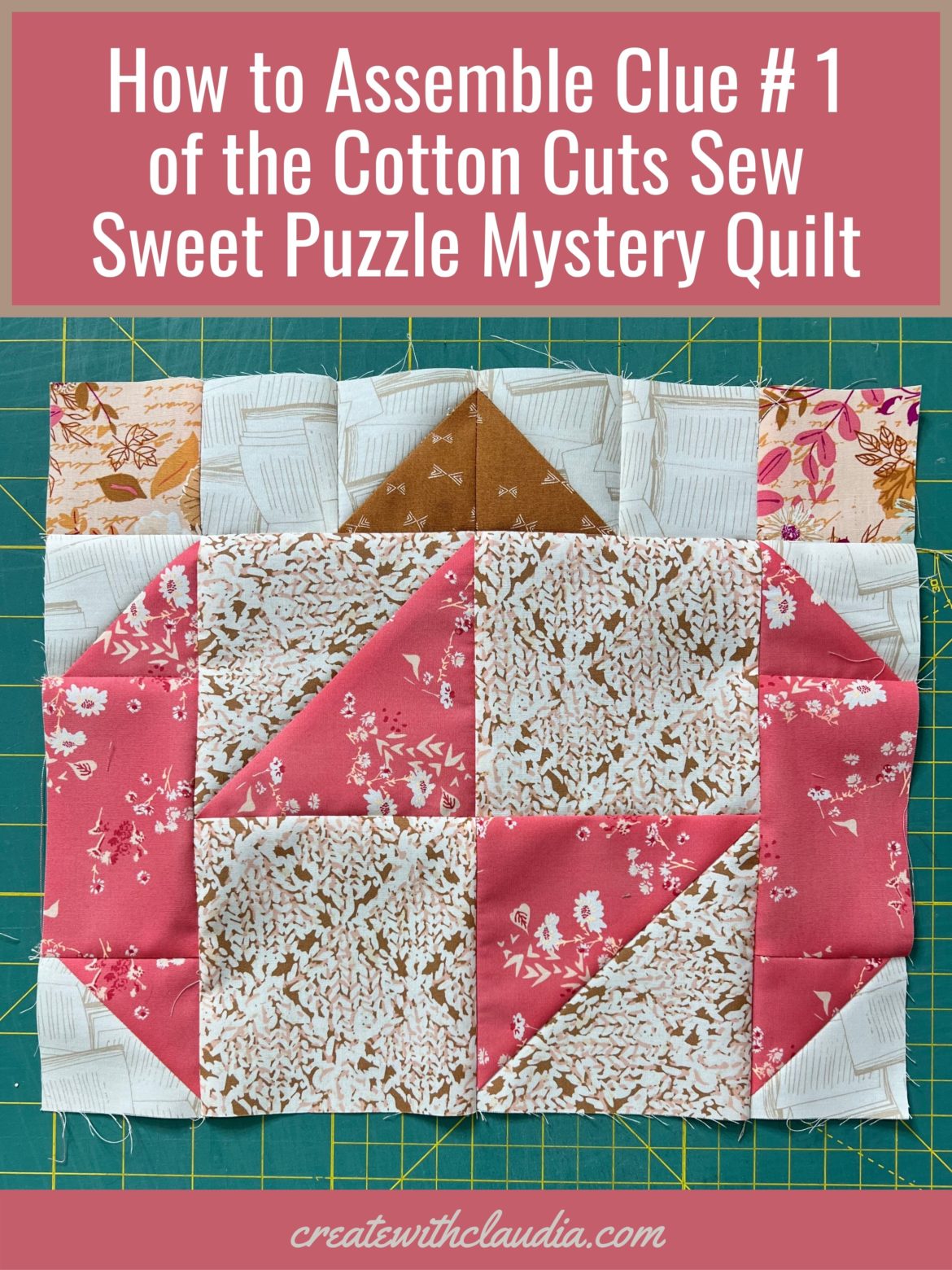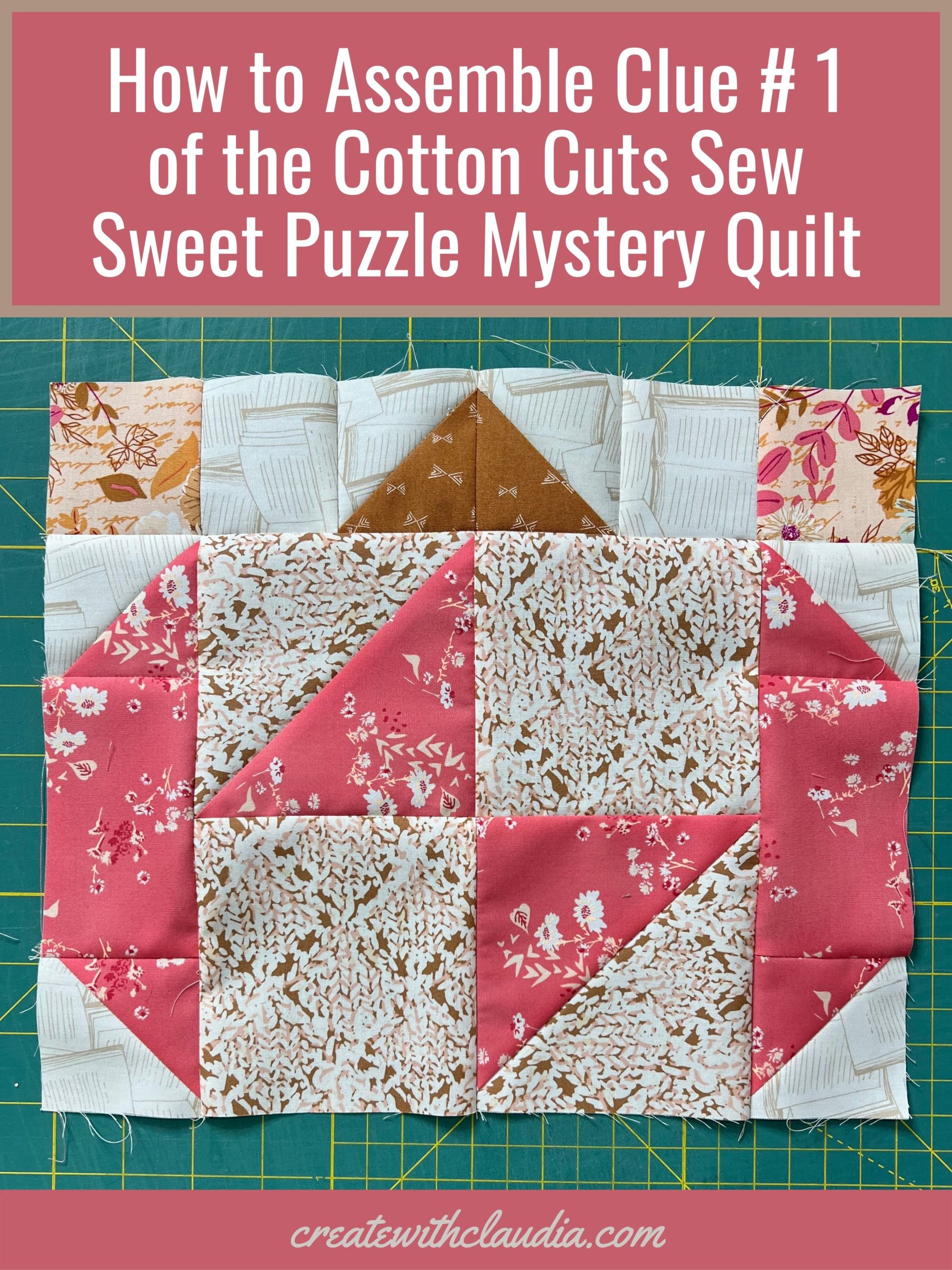 Cotton Cuts Sew Sweet Puzzle Mystery Quilt Clue #1
Thank you to Cotton Cuts for asking me to participate in their latest puzzle mystery quilt. This is an event where I will be solving the mystery along with you. I get the clues and the fabrics at the same time. As some of you may know, I love a good mystery. Whether it is a book, a movie, or a quilt, they are always intriguing. Join me as I put together clue number 1 of the Cotton Cuts sew sweet puzzle mystery quilt. If you are intrigued, there is still time to join this mystery quilt and there are some beautiful colorways to choose from. Just remember to use my code CLAUDIASEWSWEET when signing up so you get your free gift. Please note that this offer is only for a limited time.
Disclosure: Some of the items used in this post were generously provided to me by Cotton Cuts.
In my first pack I received the fabrics pieces, two pens (Woohoo!), a pamphlet for my colorway, and clue #1. These were all for the Churro colorway. Go #teamchurro! There are lots of other colorways available too. It was hard for me to choose which one I wanted.
Check out those gorgeous Sharon Holland fabrics. I'm in love with these beautiful tones. The colorway is fabrics from the Bookish line by Sharon Holland for Art Gallery Fabrics.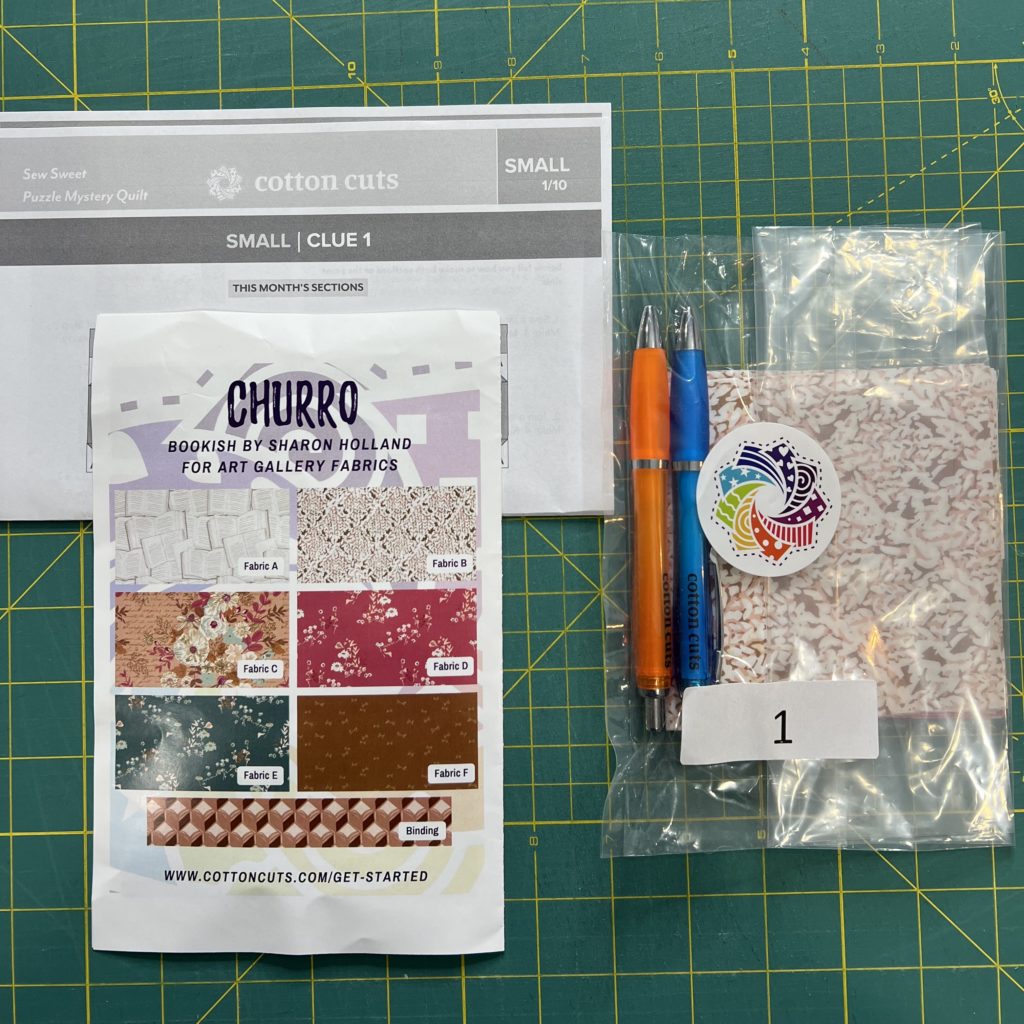 How to Put Together the Cotton Cuts Sew Sweet Puzzle Mystery Quilt Clue #1
Join me while I put this first clue together step-by-step.
A Few Tips
This clue came together easily and I have a few tips for you when you are making yours.
Firstly: Stay organized – Make sure you keep you finished clues labeled because I am guessing that when we put them all together in about 10 months, you will want to know which clue is which.
Secondly: Follow the pressing directions – I love that the pressing directions are indicated in the clues. That is so helpful and you will appreciate it too!
Thirdly: Maintain a 1/4″ seam allowance – This will help you get the accurate sizes you need.
Fourthly: Snap a picture of your color guide – I can't recommend this enough. If you are like me, I tend to replace things. If I lost this guide I would definitely be lost with the quilt assembly. The booklet contains all sorts of other information as well.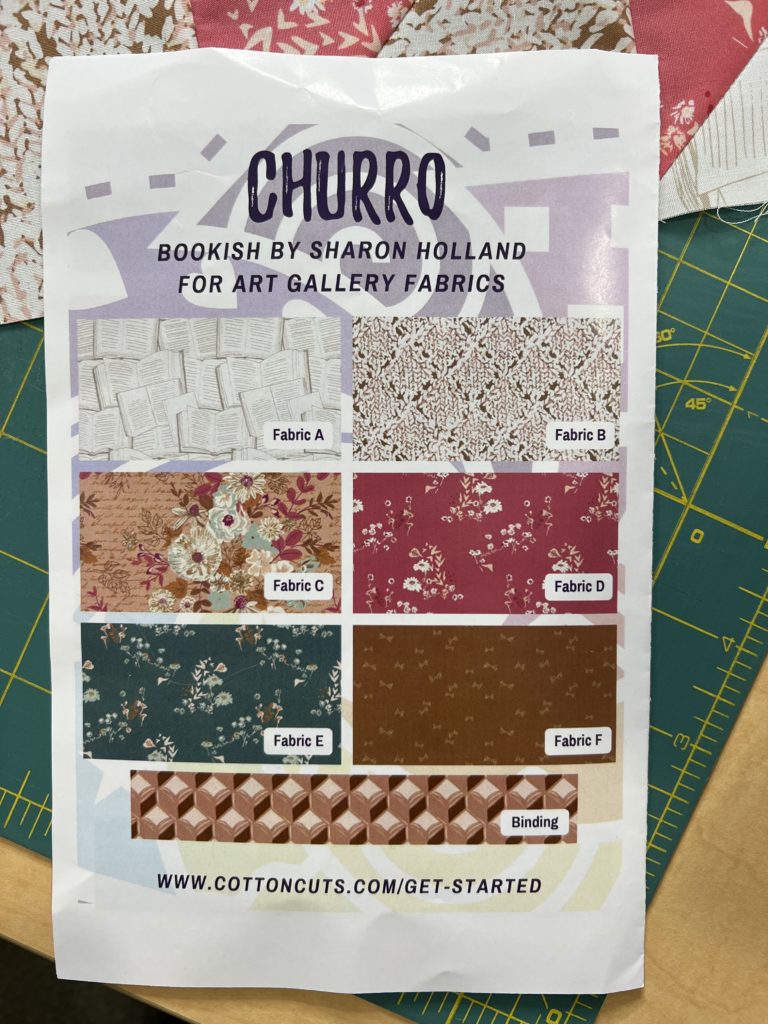 Things I Love About the Puzzle Mystery Quilt
This is my first mystery quilt with Cotton Cuts and wow is it fun. They make it so easy to put together the clue and it is not difficult sewing. Everything is so well organized. The pieces are all cut and pressed. All you need to do is sew them together following the instructions.
The mystery quilters facebook group is fun too. There are lots of people sewing along and it is an active community.
Join Me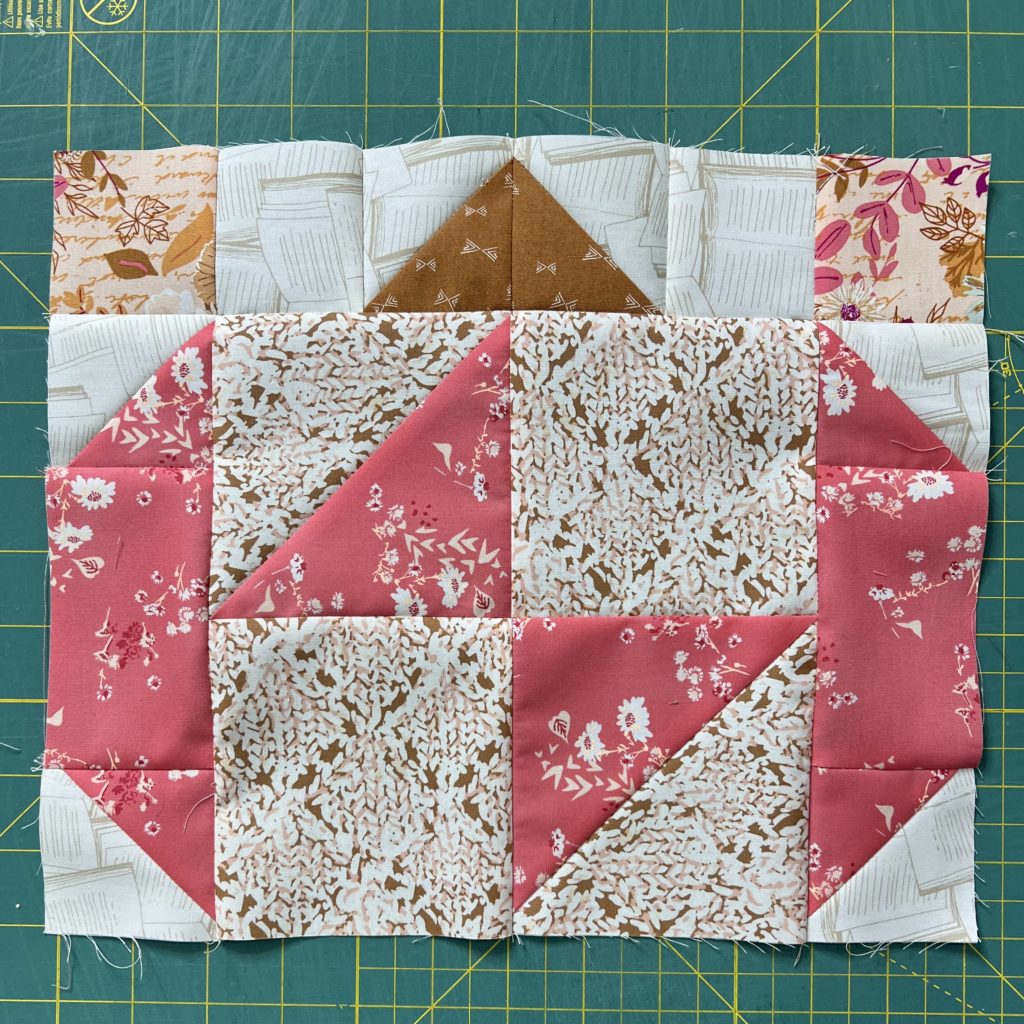 I hope you will be joining me in the Cotton Cuts Sew Sweet puzzle mystery quilt. It runs for 10 months beginning in February 2022. If you sign up make sure to use the code CLAUDIASEWSWEET to get a free gift. This offer is available for a limited time.
See you next month! Happy Quilting! – Claudia