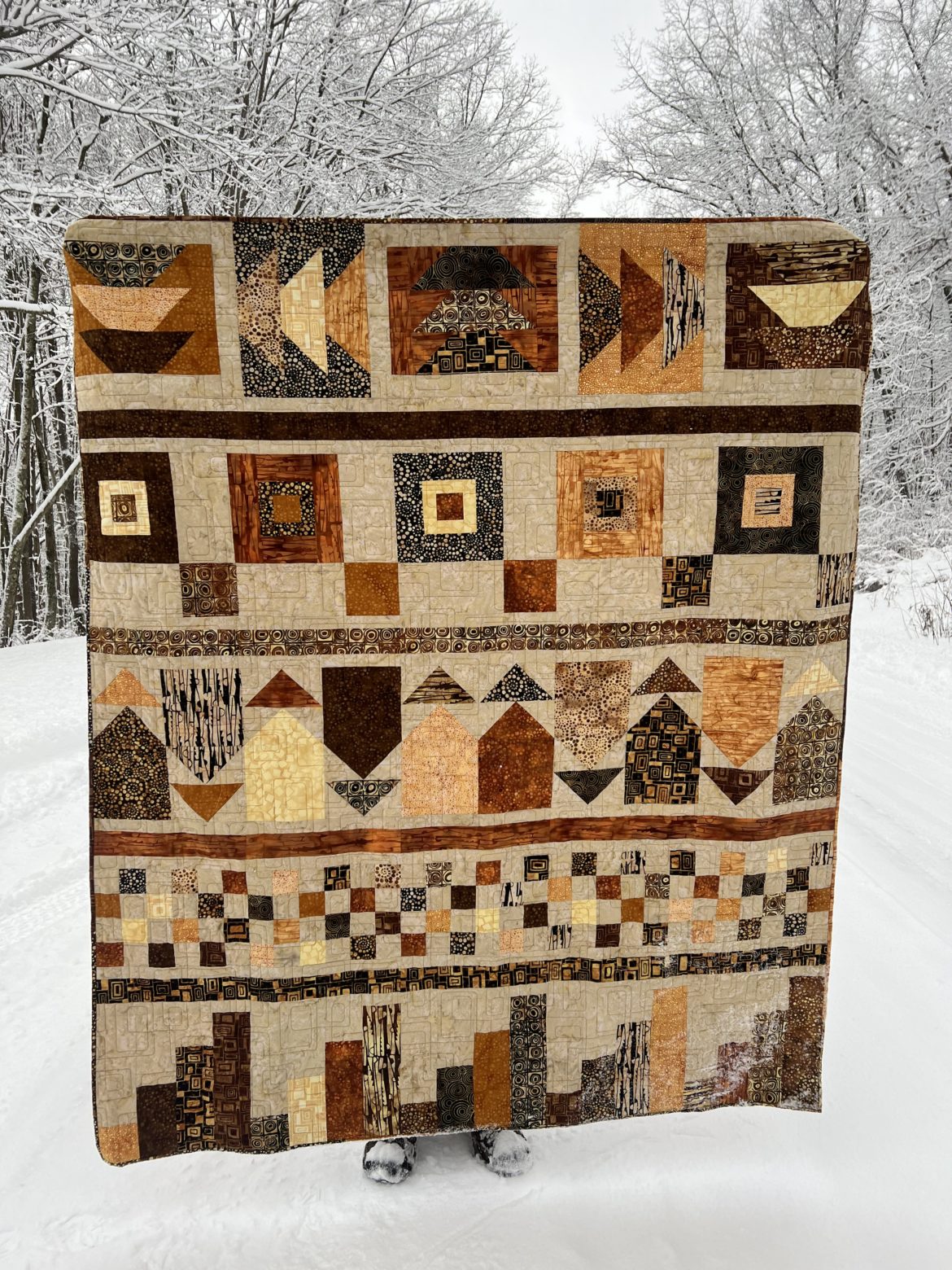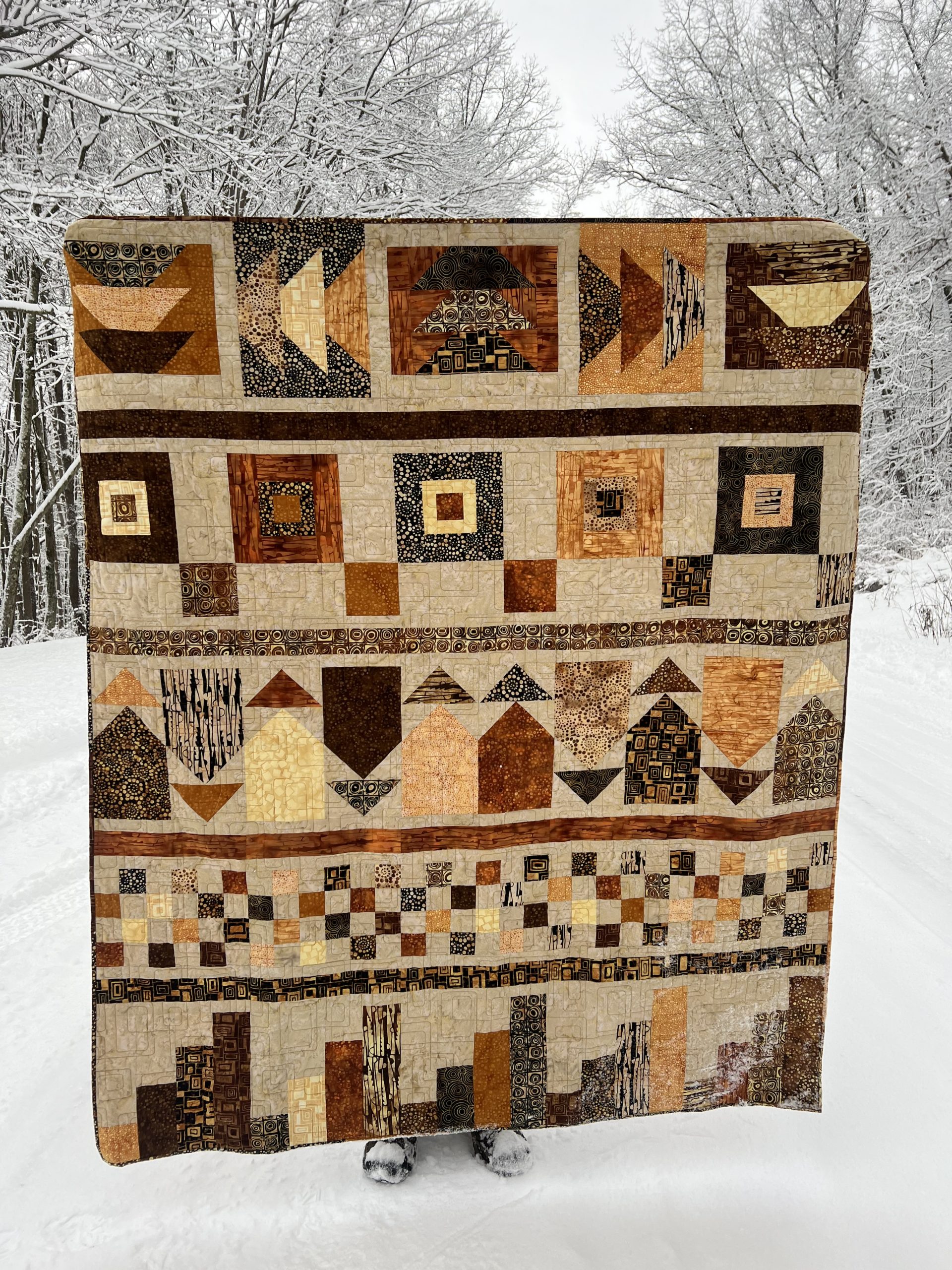 Row by Row Quilt with Island Batik's New Line Interurban
My second year as an Island Batik ambassador means it's time for my fifth blog hop for them! I love these blog hops. Each one is an opportunity to highlight one of Island Batik's new fabric lines. This time around I was given a line filled with beautiful browns. Here is my row by row quilt made with Island Batik's new line called Interurban. I called it "Modern Browns",
As soon as I saw this fabric, I fell in love with it. The array of browns, golds and cinnamons is beautiful and so opulent looking. Designed by Kathy Engle and in store in February 2022, the line is also filled with all sorts of lovely patterns.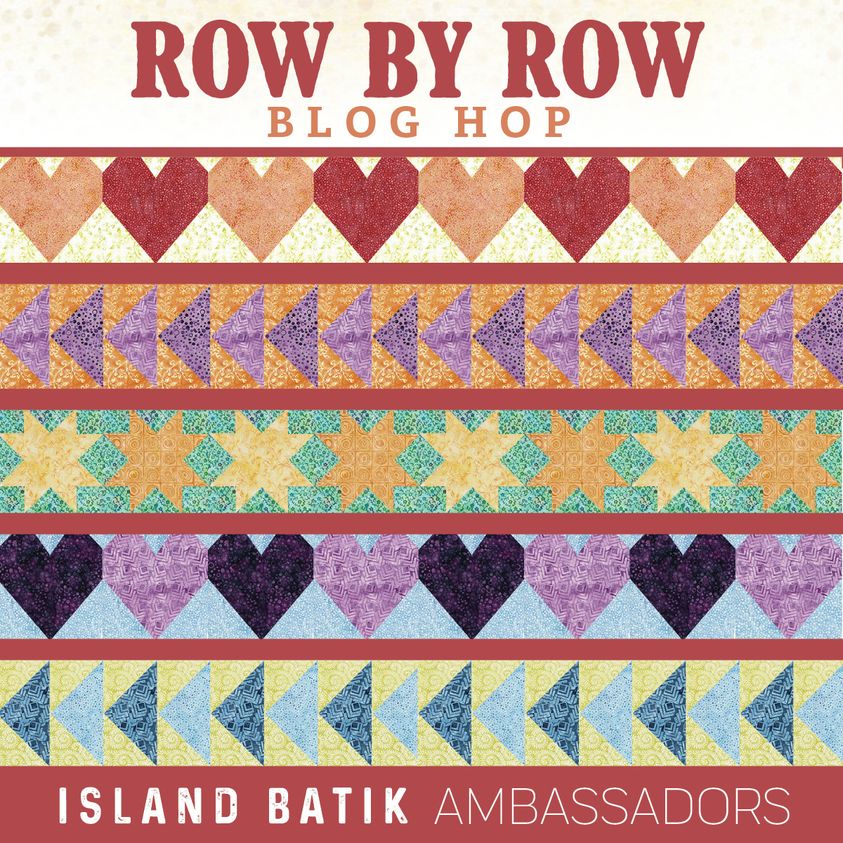 In total, there are 20 different fabrics in the line. I'm not sure which one is my favorite and I used them all in my quilt.
Disclosure: The products in this post were generously provided by Island Batik, Hobbs Batting, Aurifil thread and Schmetz Needles.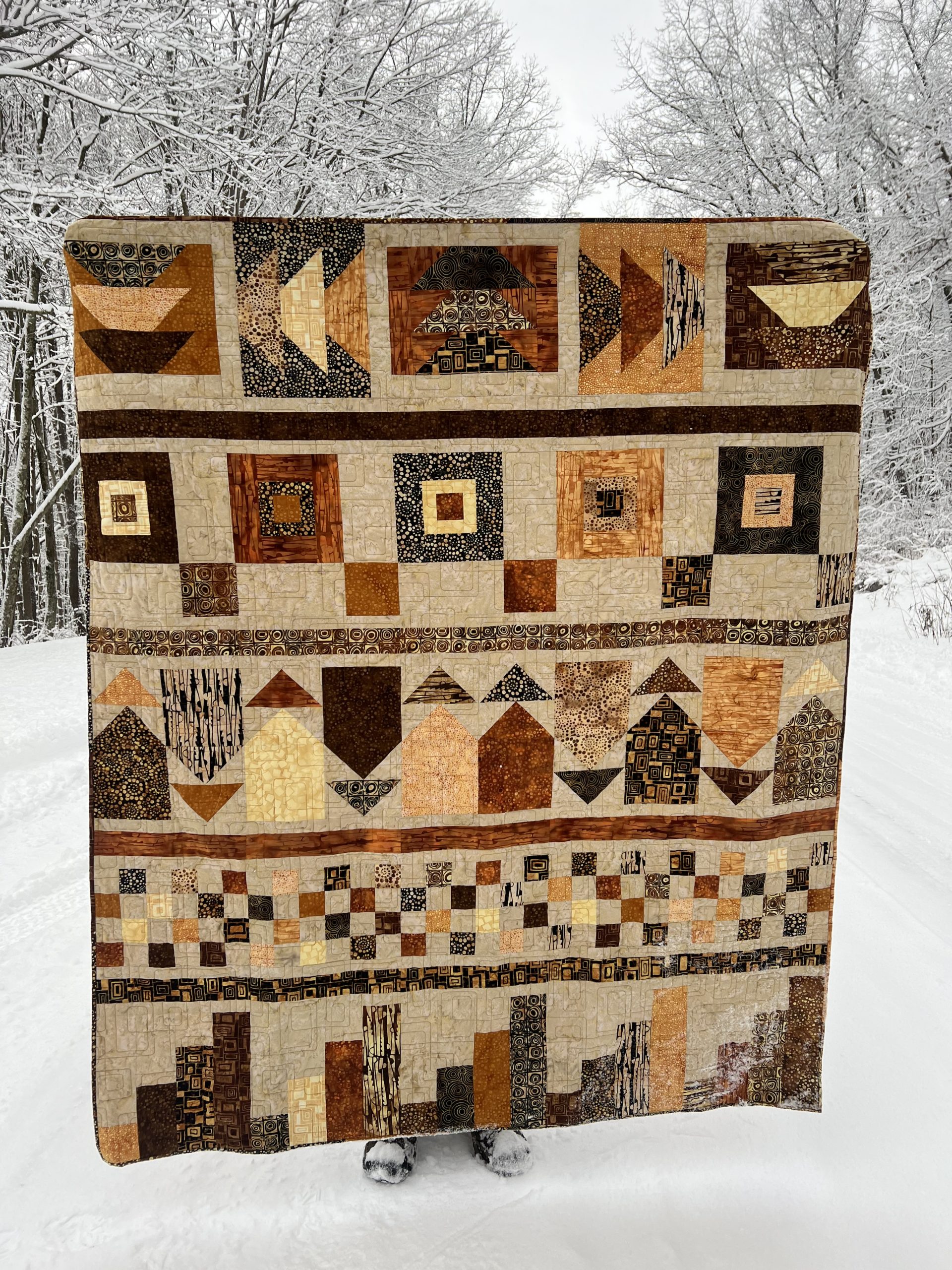 We picked the snowiest day of the year to take a drive and take photos of the finished quilt. Check out how those various browns glow in my "Modern Browns" quilt.
A Show & Tell of the Quilt Plus a Tutorial for One of the Blocks
Do you want see a little bit more about the quilt? I made this video highlighting the quilt plus I added a tutorial for one of the blocks.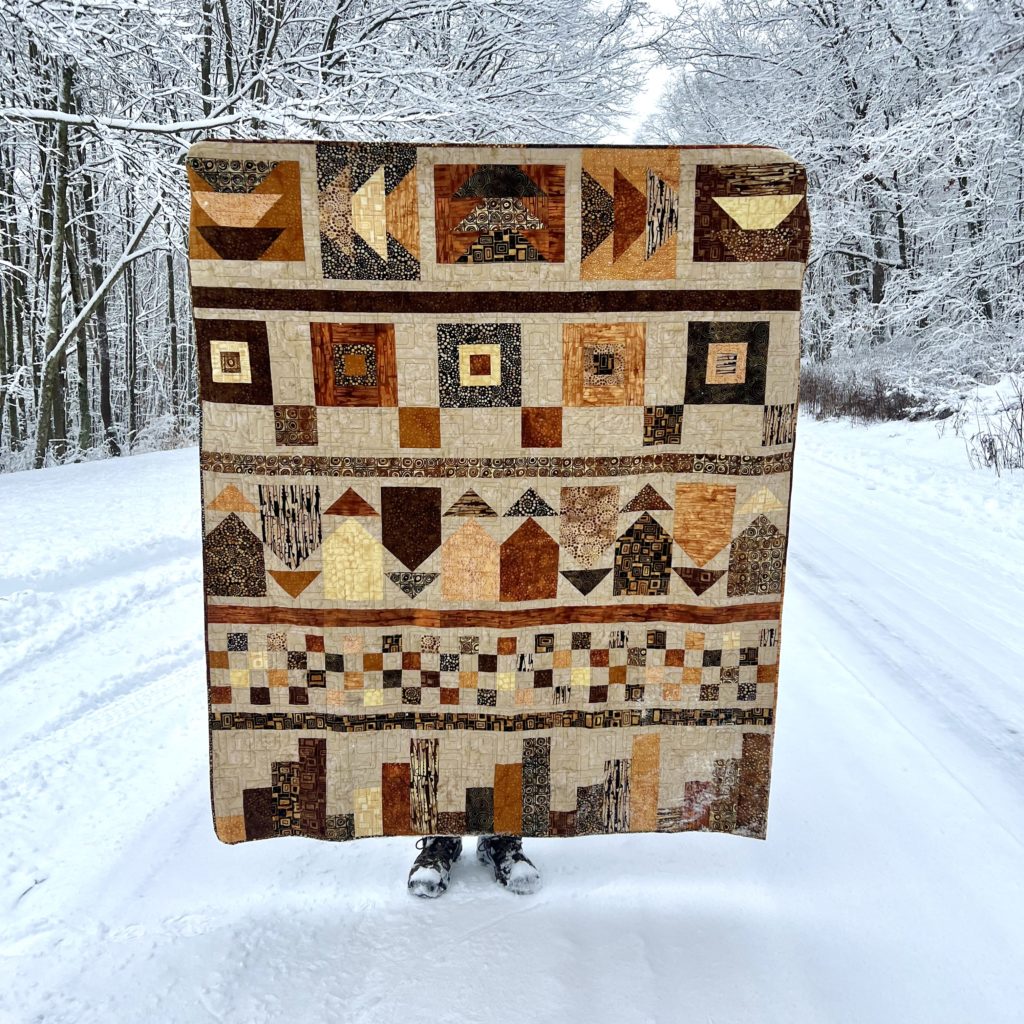 About the Row by Row Quilt
To design my quilt I first sketched out the blocks on graph paper. After that I headed over to my computer and drafted the in my Electric Quilt 8 software. Lastly designed the quilt in EQ8 using the blocks. The only change I had to make was in the checkerboard row. I had to delete two rows because I ran out of background fabric.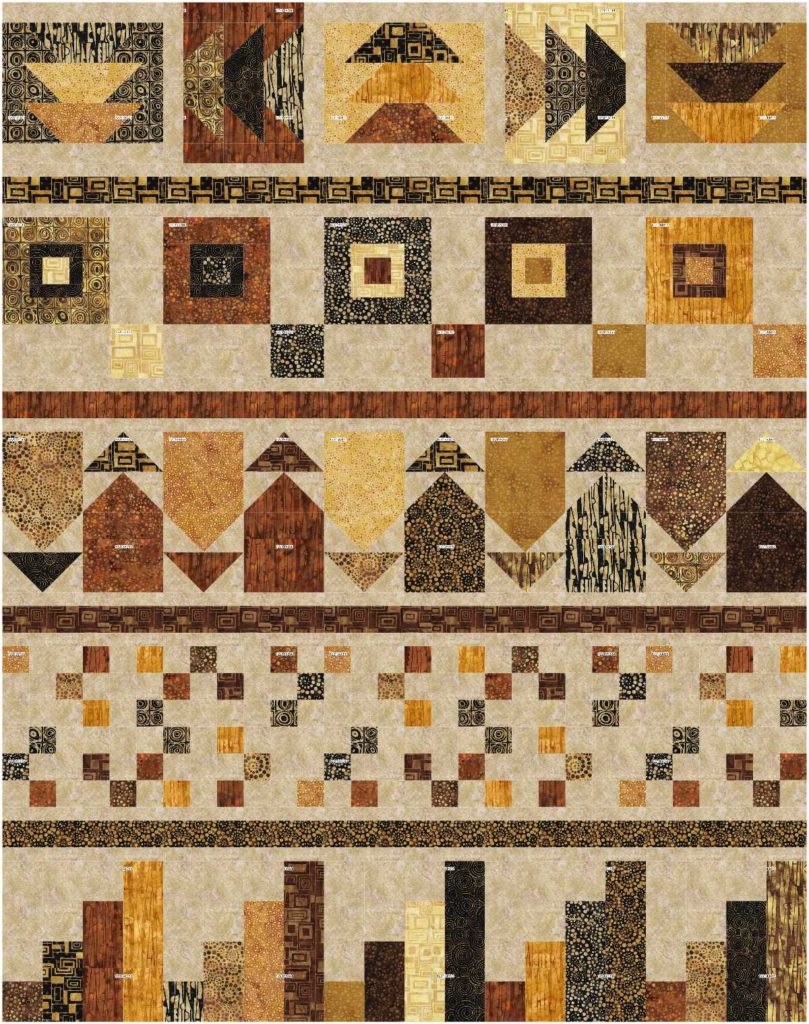 I made each row individually and then pieced the whole quilt together.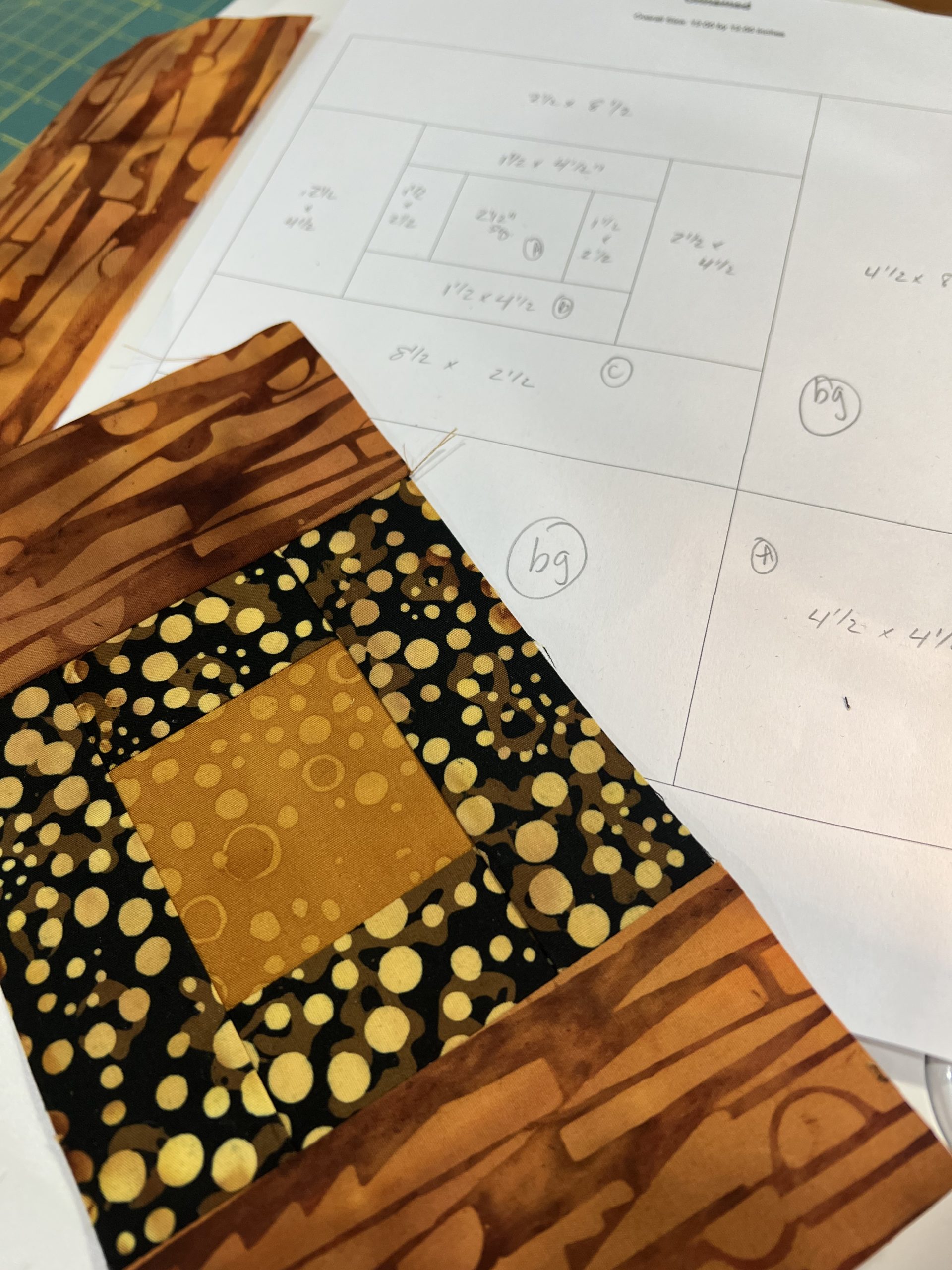 I then handed it off to have it quilted by Melinda Keppler of ScottieBelle Designs. Check out the geometric quilting that mimics some of the fabric patterns! It was a perfect fit for the quilt.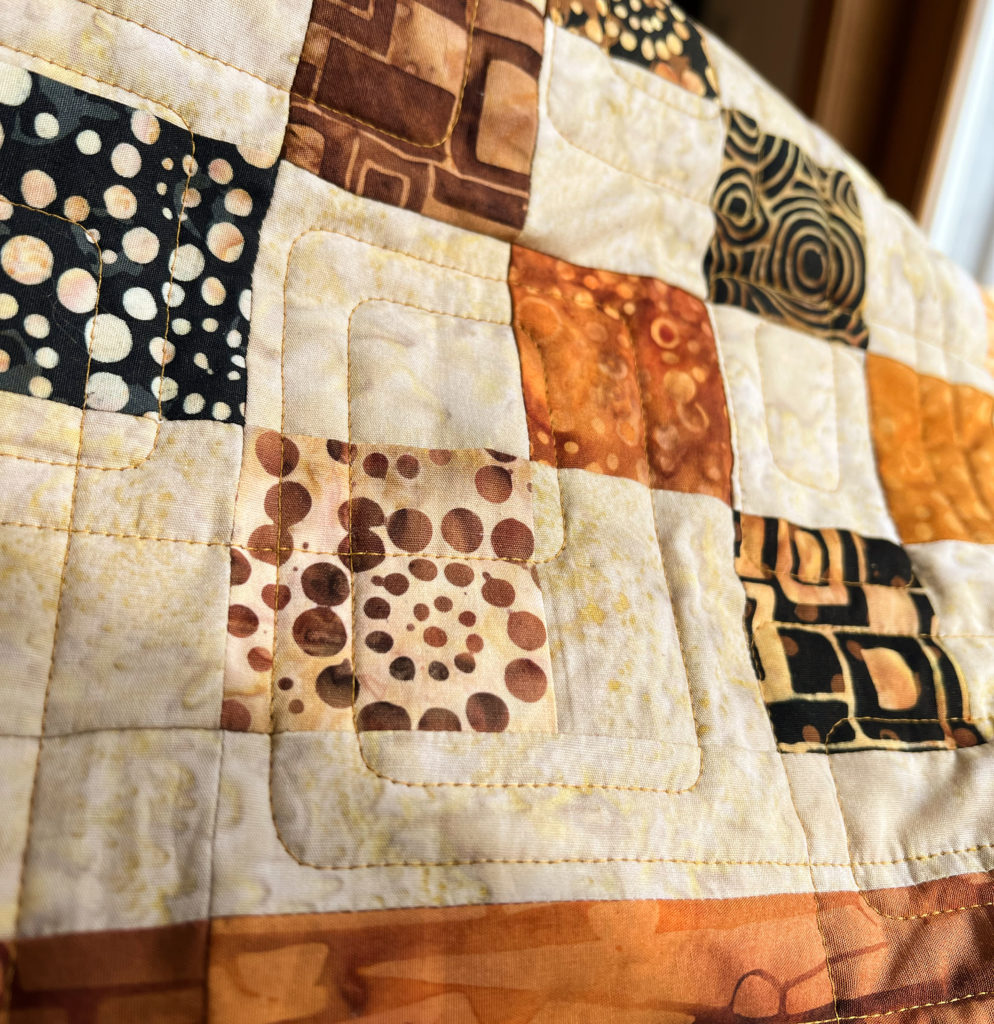 About the Fabric
Filled with all hues of browns and some blacks…the fabrics in the Interurban line practically glow. To offset them, I used the gorgeous "Jute" from Island Batik's Foundations-Breathtaking Browns line.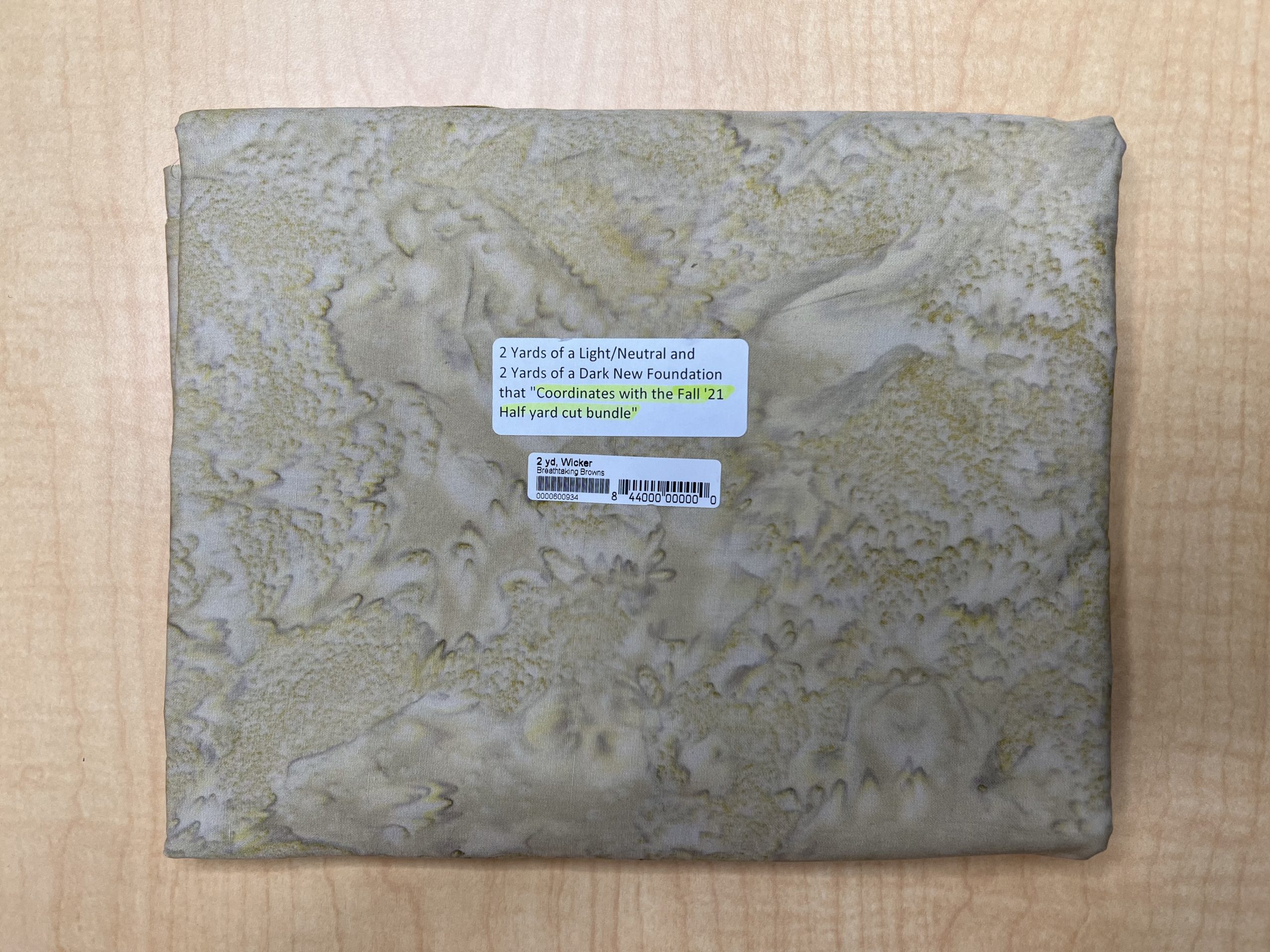 I've mentioned it before in a number of my ambassador posts, but I will mention it again. Their golds are stunning and the colors are so saturated.
Other Items Used to Make the Quilt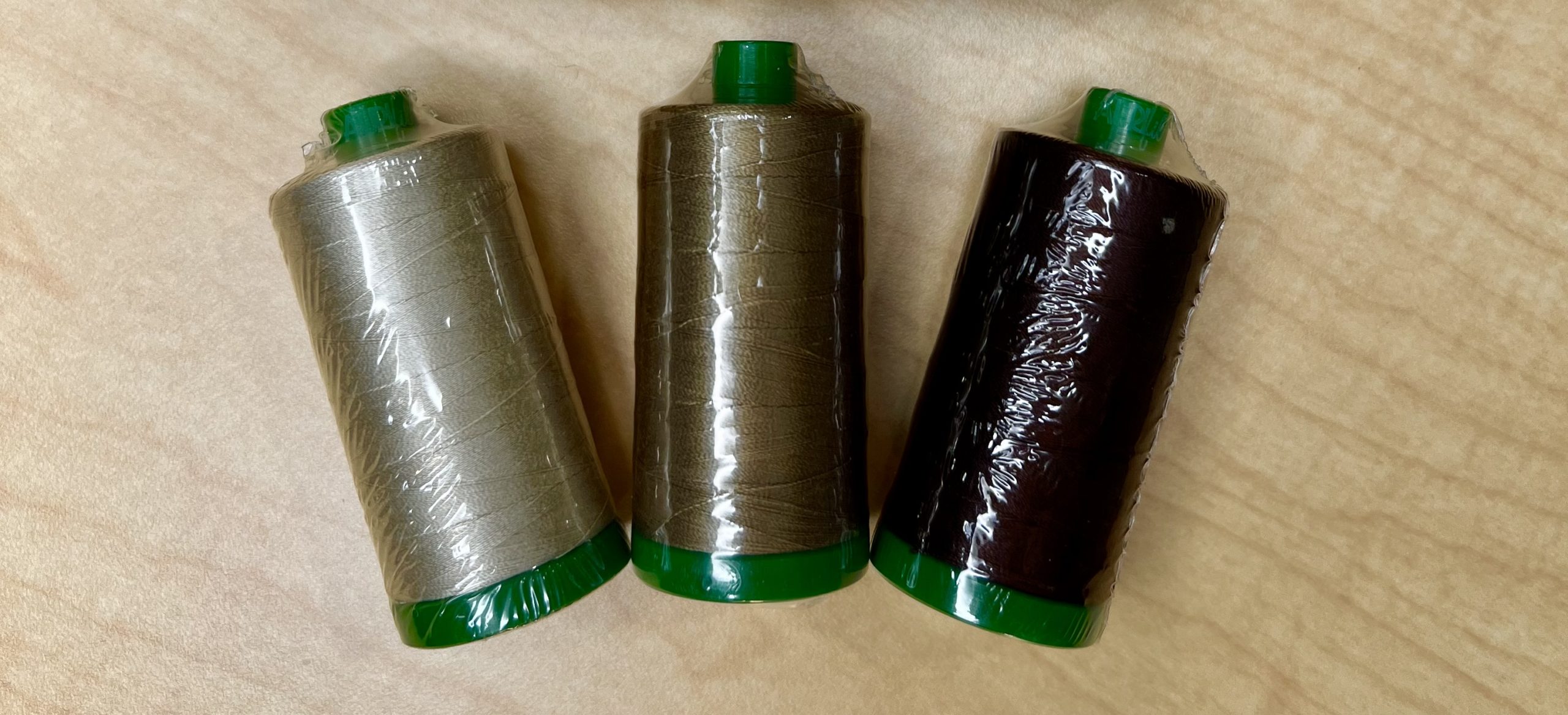 To piece my quilt I used Aurifil thread #6010 (Toast). For the batting I used Hobbs Batting Heirloom Premium Cotton. Lastly, I used Schmetz needles in my machine.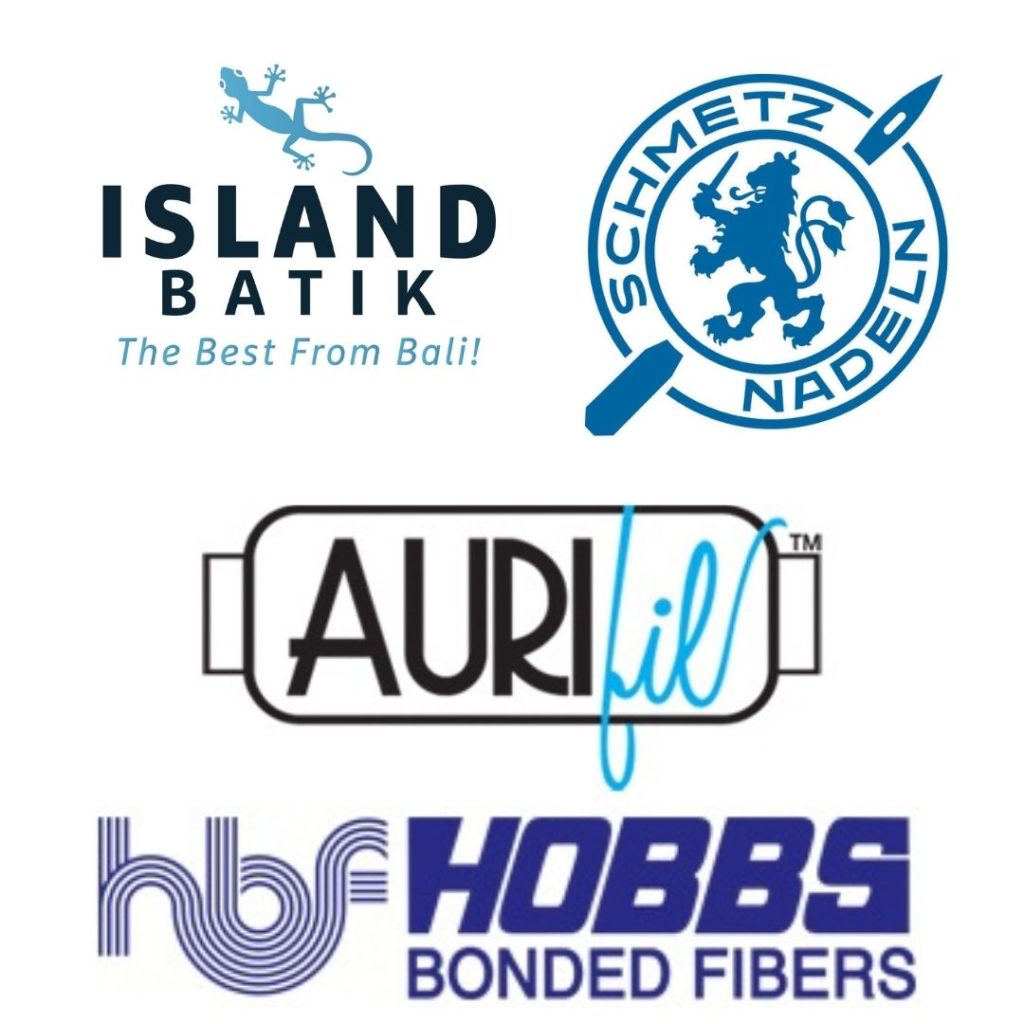 Thank you to the generous Island Batik ambassador sponsors.
Bonus Block Tutorial
I enjoyed designing the blocks for this row by row quilt so much that I decided to do a tutorial for one of them. I started with the one I call the Double Arrow. It is a very easy block to make and you can get the directions in this blog post. Keep your eye out for more block tutorials from this quilt.
Island Batik is having a giveaway each week to go along with their row by row quilt blog hop. Check out what you can win. Wow! You can enter here (below the photo) or on their blog.
The Other Ambassadors
Make sure to check out all of the other Ambassador's blog hop posts. They have been making beautiful quilts and a number of them are having giveaways!
January 31:

Jennifer Thomas, Curlicue Creations
Denise Looney, For the Love of Geese
February 1:
Pamela Boatright, Pamela Quilts
Andi Stanfield, True Blue Quilts
February 2:
Megan Best, Bestquilter
February 3:
Maryellen McAuliffe, Mary Mack Made Mine
Brenda Alburl, Songbird Designs
February 7:
Emily Leachman, The Darling Dogwood
Leah Malasky, Quilted Delights
February 8:
Suzy Webster, Websterquilt
Connie Kauffman, Kauffman Designs
February 9:
Reed Johnson, Blue Bear Quilts
February 10:
Brianna Roberts, Sew Cute and Quirky
Sandra Starley, Textile Time Travels
February 14:
Michelle Roberts, Creative Blonde
Jane Hauprich, Stitch by Stitch Custom Quilting
February 15:
Claudia Porter, Create with Claudia
February 16:
Anorina Morris, Samelia's Mum
Preeti Harris, Sew Preeti Quilts
February 17:
Elizabeth DeCroos, Epida Studio
Gail Renna, Quilt Haven Threads
February 21:
Gail Sheppard, Quilting Gail
Jennifer Fulton, Inquiring Quilter
February 22:
Mania Hatzioannidi, Mania for Quilts
Lisa Pickering, Lisa's Quilting Passion