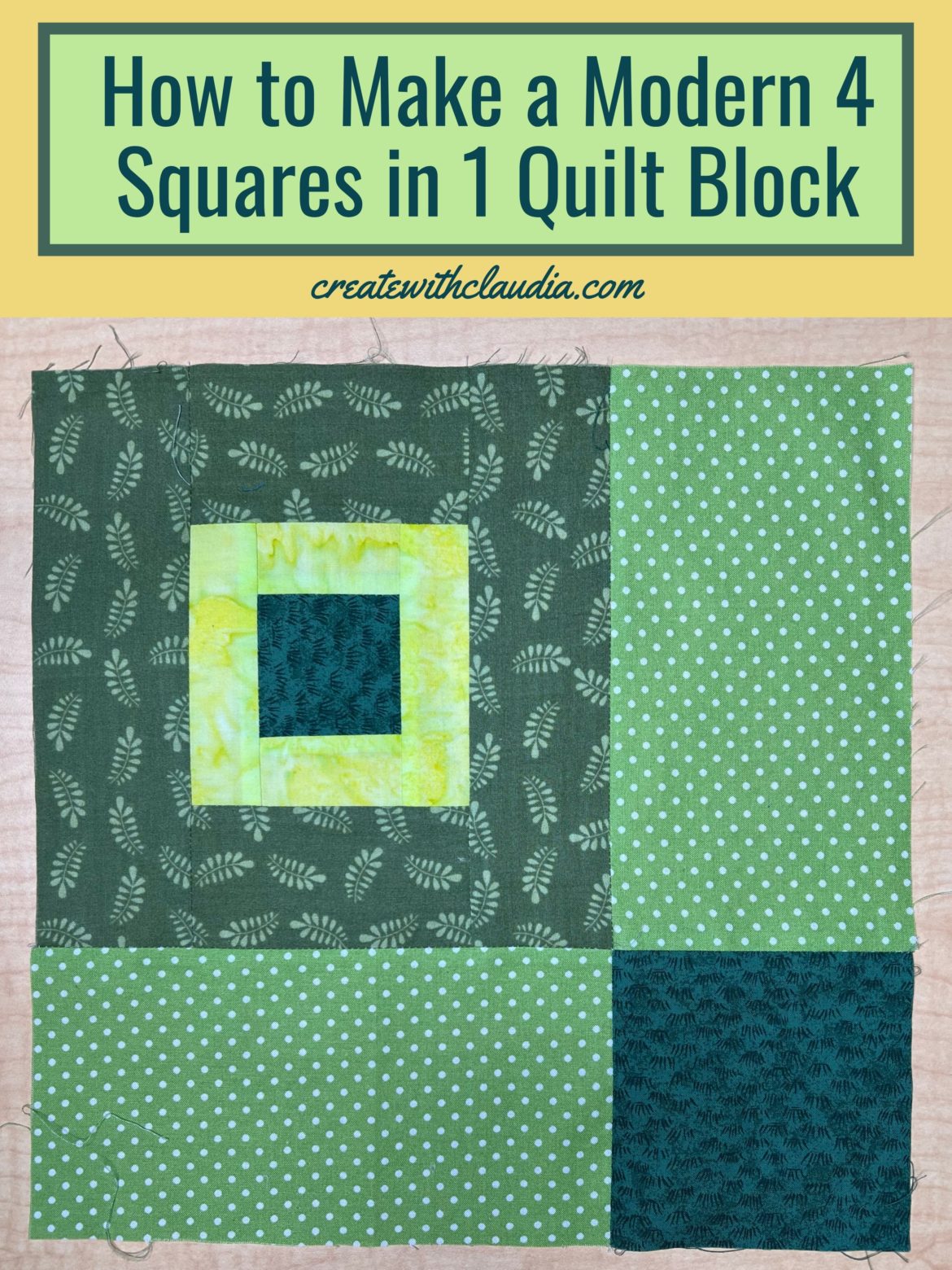 How to Make a Modern 4 Squares in 1 Quilt Block
I can't believe that it has been almost one year since I started my YouTube series called Working Our Scraps Off! I've had such a fun time coming up with scrappy fabric projects and this month is no exception. Here's how to make a modern 4 squares in 1 quilt block. It's a nice big 12 1/2″ block so it makes a big impact in a quilt.
This block is super easy to make and great for busting some of your larger scraps. It is also part of a quilt I made for an Island Batik ambassador project. Over the next couple of months I will be showing you how to make the other blocks in the quilt as well.
However, for this post we are doing this block.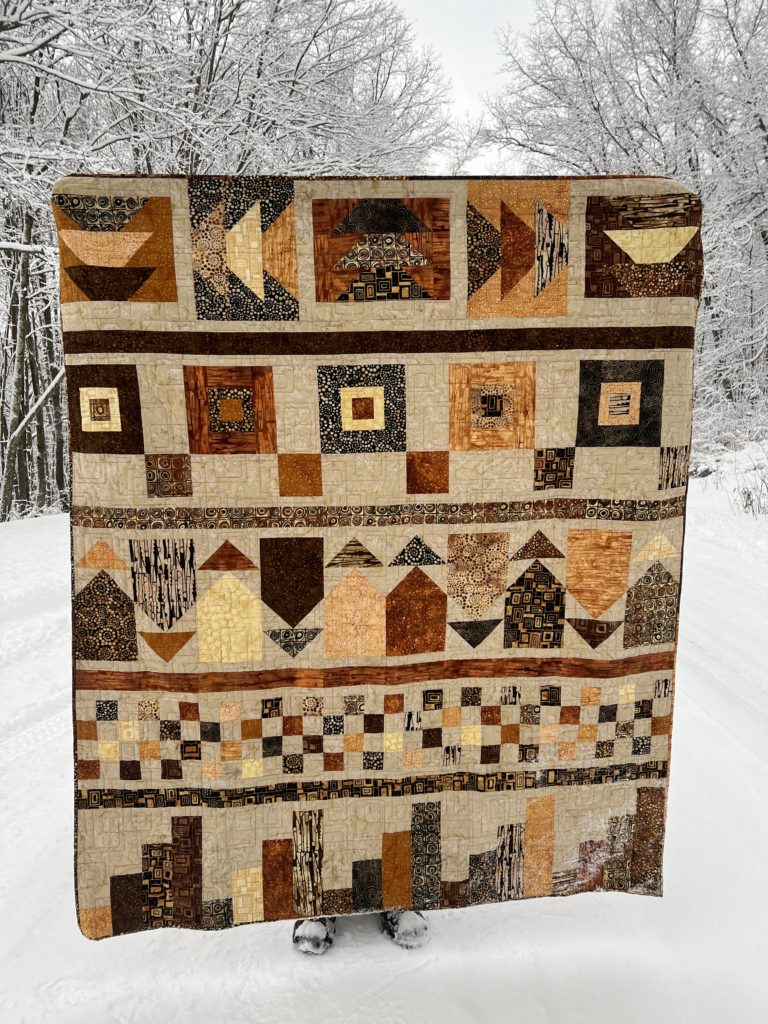 How to Make a Modern 4 Squares in 1 Modern Quilt Block
"Working Our Scraps Off" is a video tutorial series. I list what you will need in this blog post, however all of the assembly instructions can be found in my video. Enjoy!
What You'll Need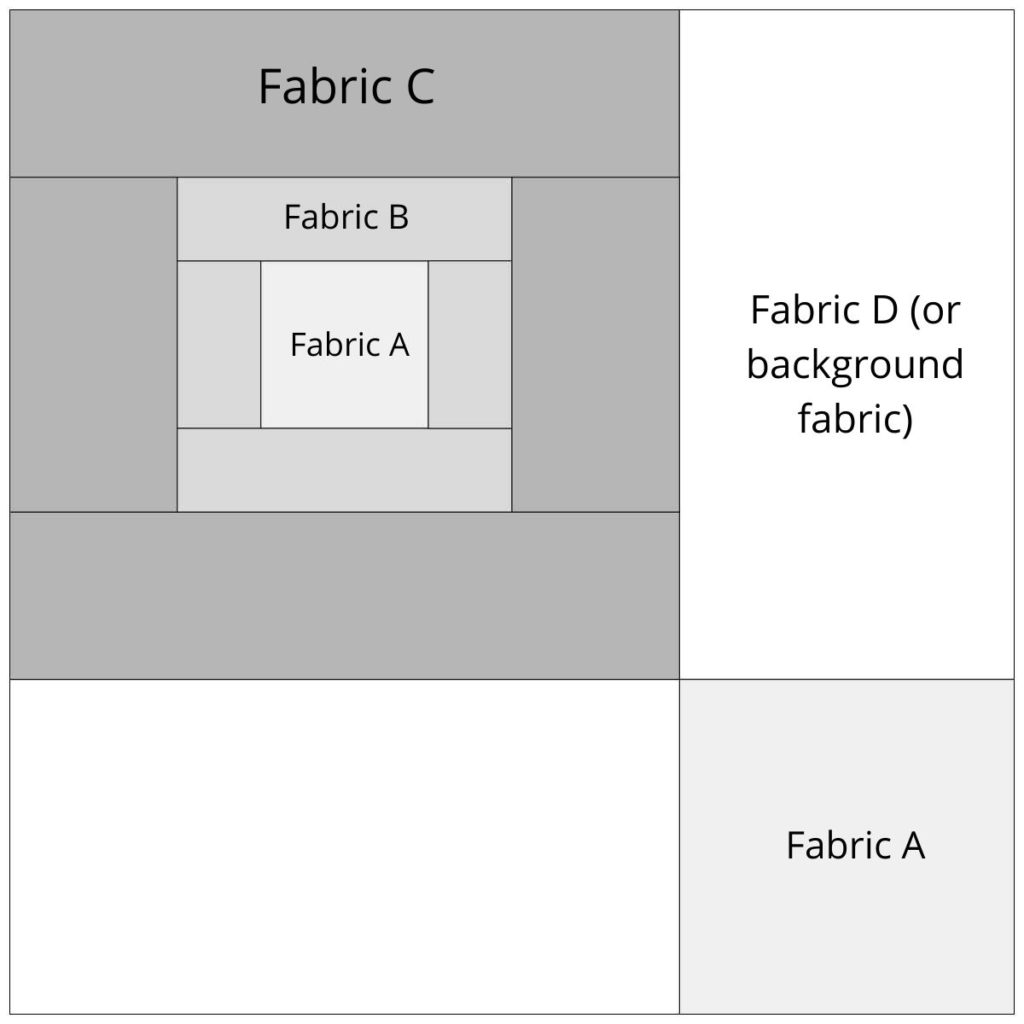 Fabric (see cutting below)
Fabric A – 1 square cut 2 1/2″ and 1 square cut 4 1/2″
Fabric B – 2 strips cut 1 1/2″ x 2 1/2″ and 2 strips cut 1 1/2″ x 4 1/2″
Fabric C – 2 strips cut 2 1/2″ x 4 1/2″ and 2 strips cut 2 1/2″ x 8 1/2″
Fabric D (or Background Fabric) – 2 strips cut 4 1/2″ x 8 1/2″
General quilting supplies including a cutting mat, rotary cutter and ruler
Items That May Help You With This Block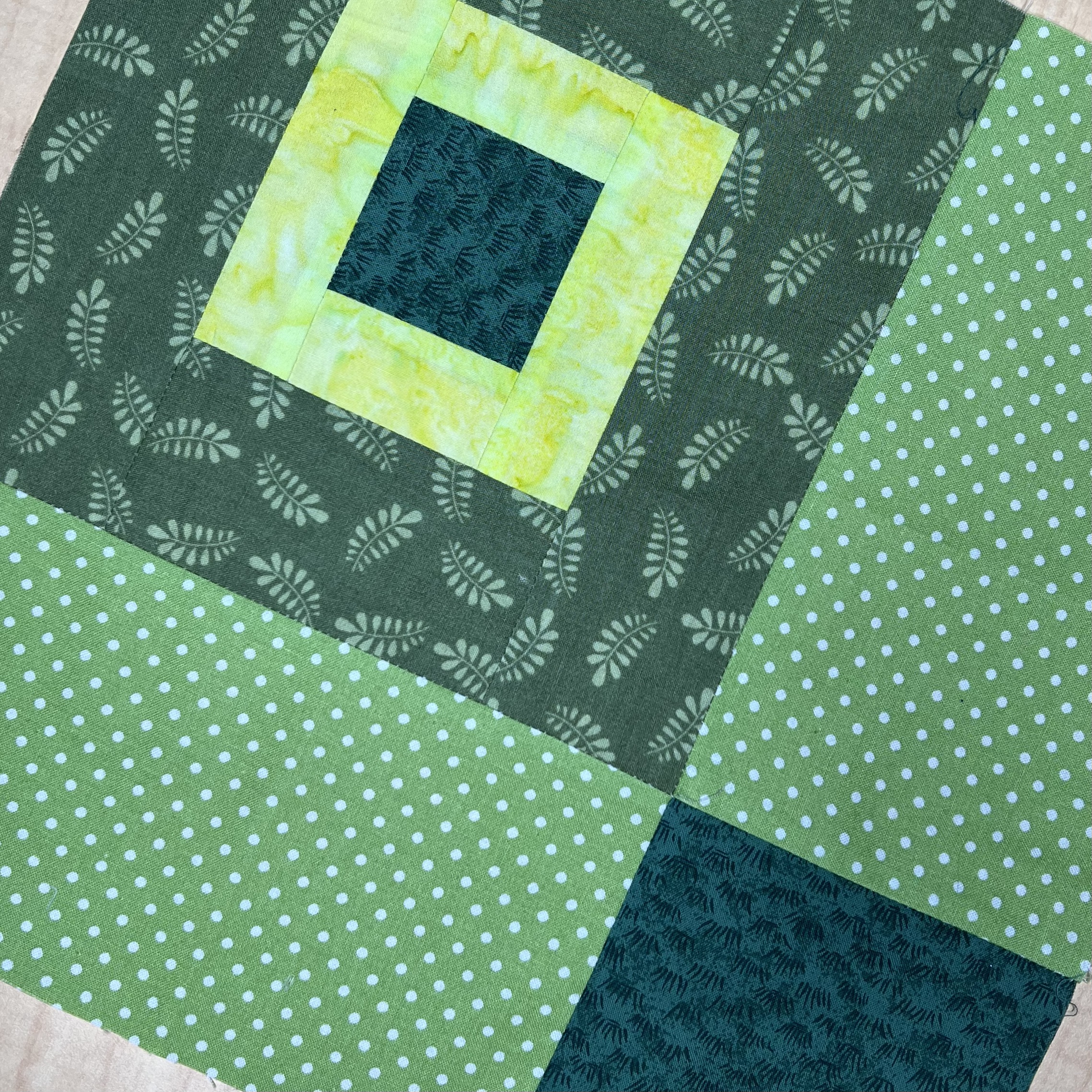 Here's a close up of the block on the left and what it might look like in various blue scraps.
Once you have all of your supplies ready, just assemble it as shown in my video above or here.
About The Working Our Scraps Off YouTube Series
Working Our Scraps Off is a YouTube video tutorial series. Each month brings a new scrappy project. You can find all of the other episodes here: Working Our Scraps Off Playlist.
I'm having so much fun with this video series that I started a facebook group for people who want to join me. It's a place where people who want to find out ways to use those left over fabric scraps can come together and share their versions of the projects I demonstrate. Members share some of their beautiful scrappy projects too! I hope you'll join us.
Remember, when posting pics of your work, make sure to use the hashtag #workingourscrapsoff so everyone can see your beautiful and scrappy creations.