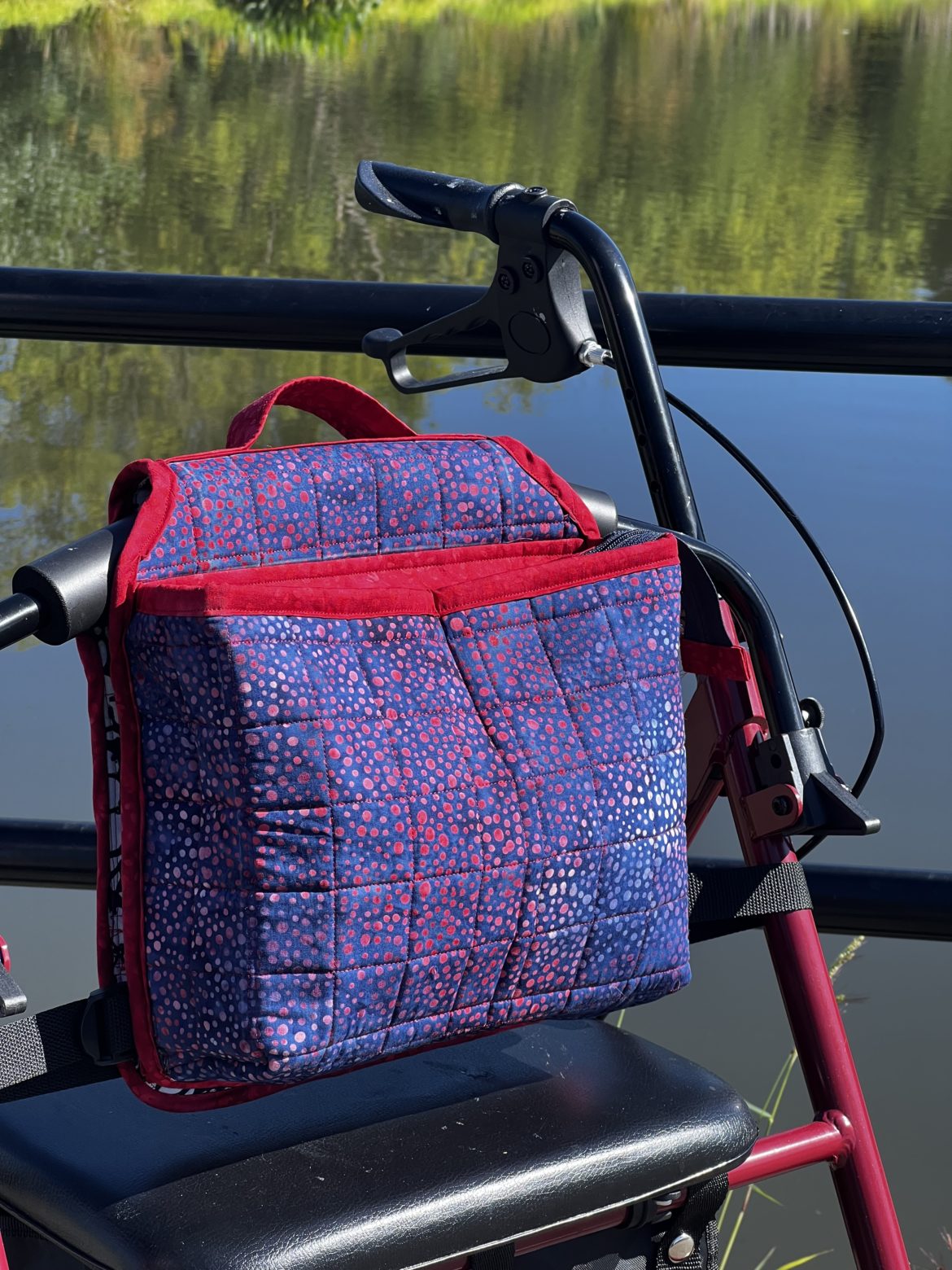 Make A ByAnnie Sidekick Bag with Island Batik
It's time for one of my favorite Island Batik ambassador challenges…the ByAnnie blog hop! Four times a year the ambassadors get to participate in a blog hop to show off the newest Island Batik fabric lines. One of the blog hops is making a bag using a ByAnnie pattern. This year I chose the Sidekick design. It is for walkers and was exactly what I was looking for since my mother recently started using one. Grab a cup of coffee and let's make a ByAnnie Sidekick bag with Island Batik.
To make the bag I was given the beautiful new line called Red, White and Blooms. Wow is it a gorgeous collection of fabrics. I used three of them for this project.

Disclosure: Items in this post were generously supplied by Island Batik, ByAnnie, Aurifil and Schmetz Needles.
The Bag
If you have never made a ByAnnie bag then you are missing out. Before I became an ambassador I had never sewn bags or a zipper. The instructions for the Sidekick (and all of their other patterns) are easy to follow and extremely detailed. Here are a few pictures of how I put the bag together.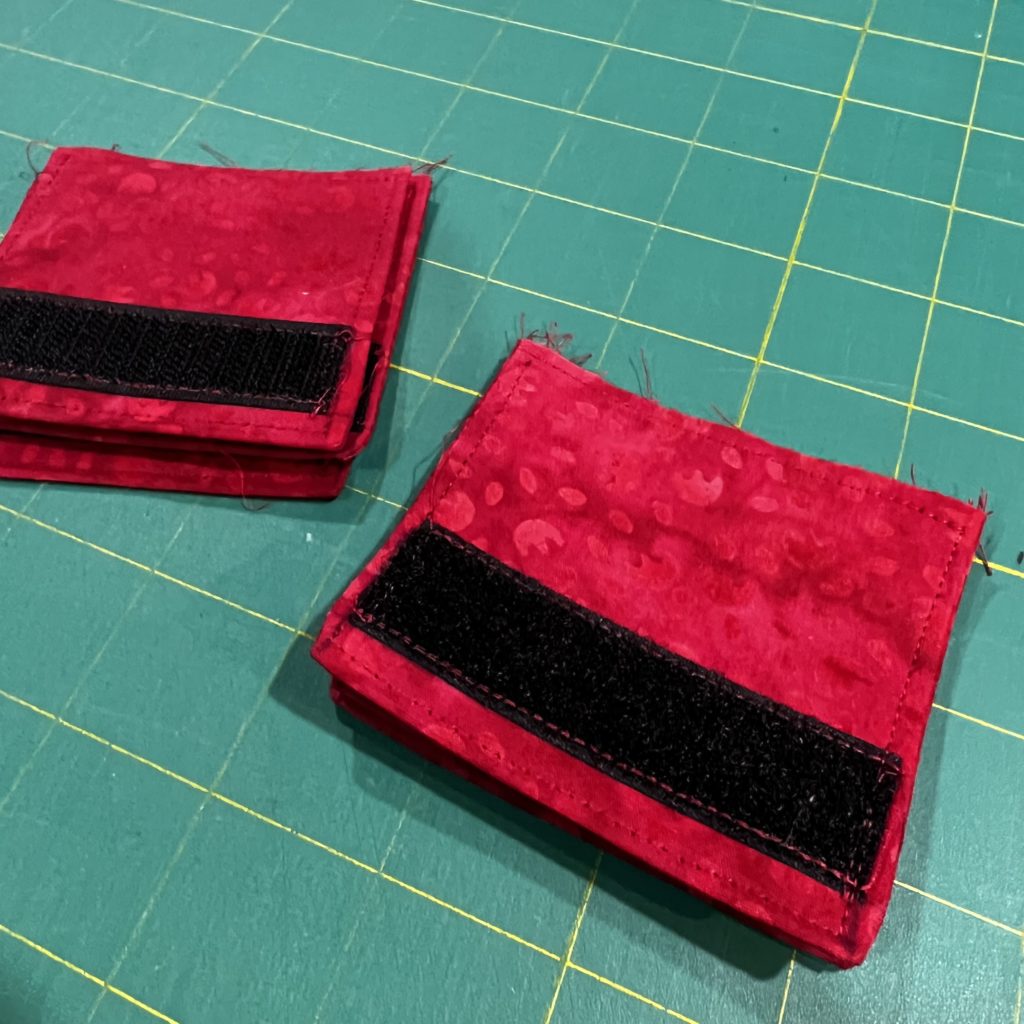 Once it was finished, I took it to my mom's house and we took a walk to show it off. It's perfect for her walker. She can fit plenty of items into the main zipper compartment and other items fit nicely in the mesh backing. Because the mesh section is facing her, she can easily reach her glasses.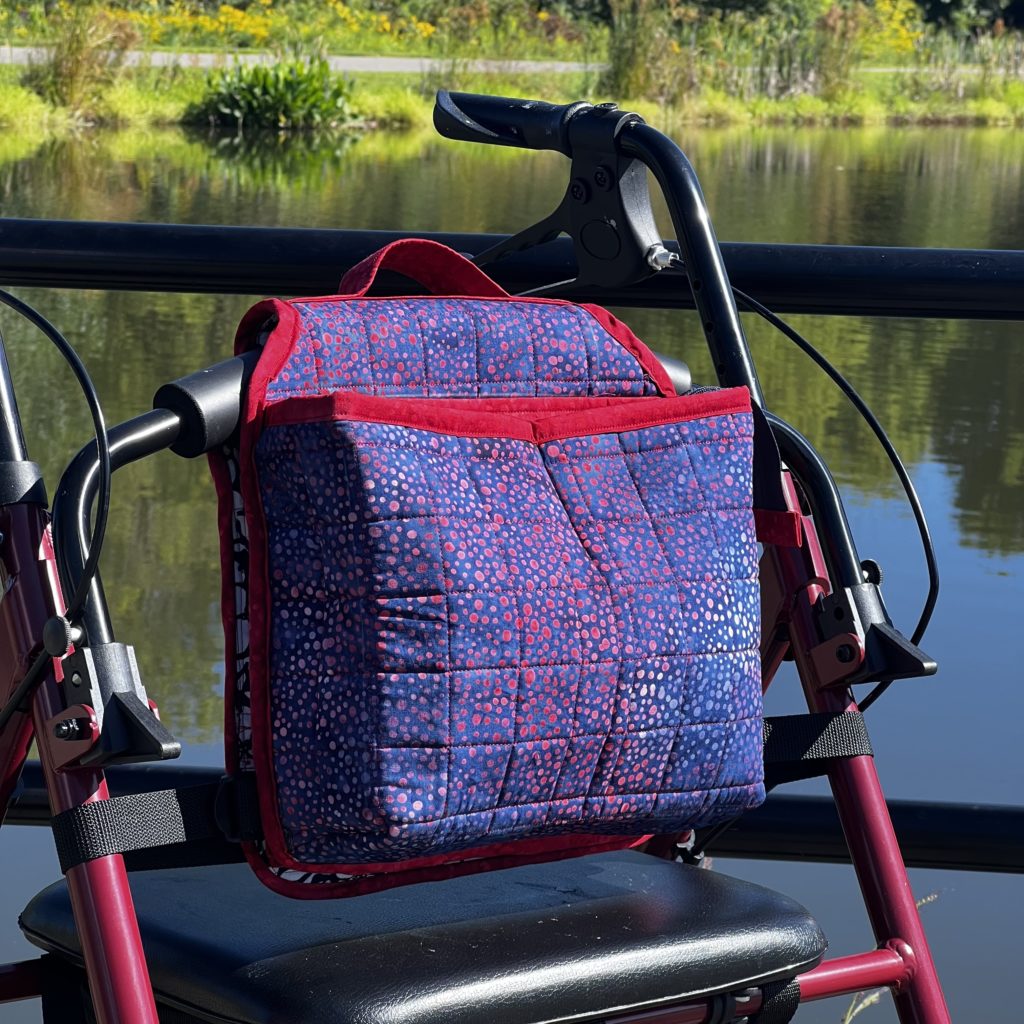 The Fabric
The Red, White and Blooms fabric collection from Island Batik really shines with this bag. Even the lining looks terrific! I had a hard time choosing which three fabrics to use from this new line. By the way, stick around for my December Island Batik ambassador project because I'll be showing off more of this beautiful fabric.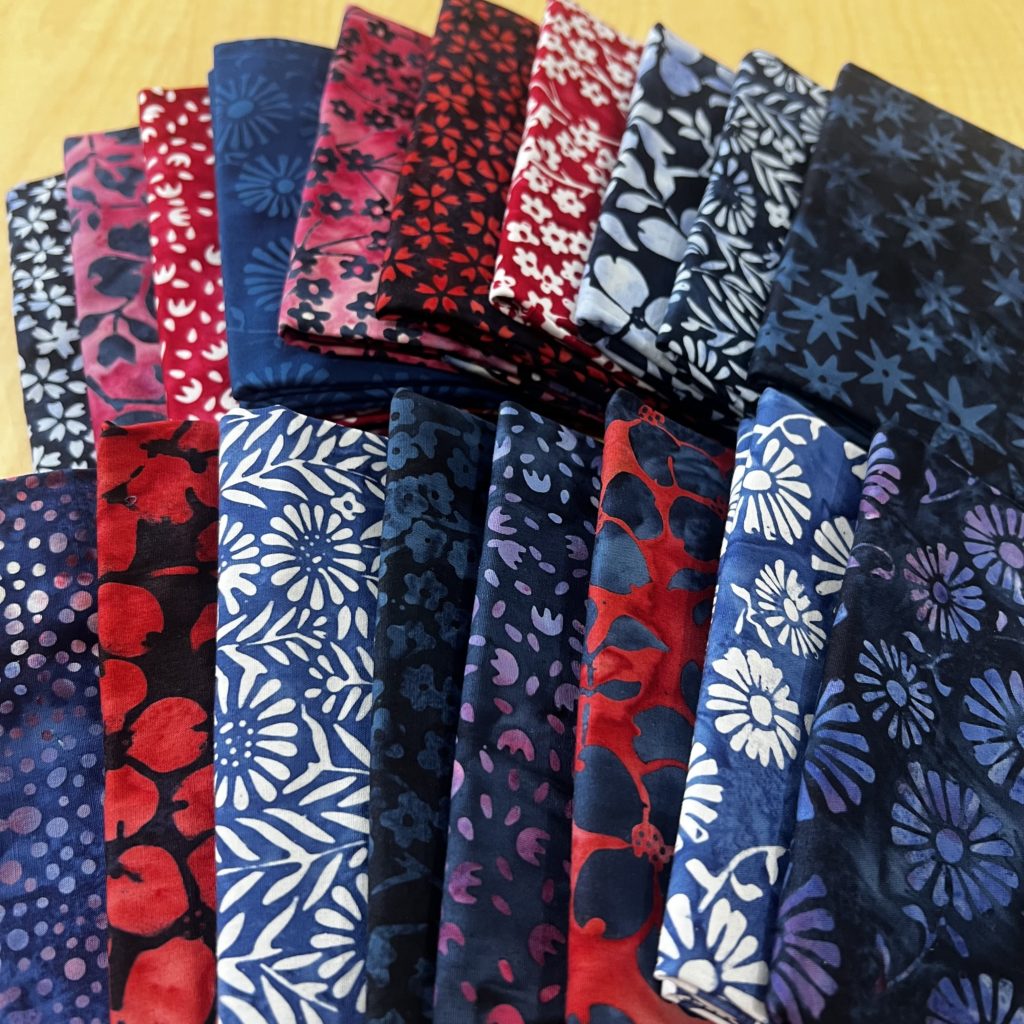 ByAnnie provided all of the zippers, stabilizer and other items that I needed to make the Sidekick bag. I used Aurifil thread (red) to piece and quilt it and it looks terrific. In my machine I used Schmetz Microtex 80/12. They are always my go-to needles in my Janome MC6600.

Look for Red, White and Blooms in your local quilt shop or one of the stores listed.
My Favorite Quilt Store, TX
Affinity-MN, MN
Creekside Quilts, OR
Jambearies Quilt Co, FL
Laurel's Fabrics and More, MN
Quilt Peddler, WI
Quilter's Cove, OR
Quilter's Dream, CO
Quilting Divas, WI
Red Roxy Quilt Co, IA
Sew Ewe Quilt Shop, WY
Blue Bar Quilts, WI
Carpenter Quilts, ME
Falky's Treasures, WY
Lickety Stitch Quilts, WY
Little Timber Quilts, MT
Giveaway
Island Batik is having a fabric giveaway for this blog hop and Red, White and Blooms is one of the bundles! Enter now.
a Rafflecopter giveaway
Make Sure to Check Out All of the Blog Hop Stops
November 2:
November 6:
November 7:
November 8:
November 9:
November 13:
November 14:
November 15:
November 16:
November 20: