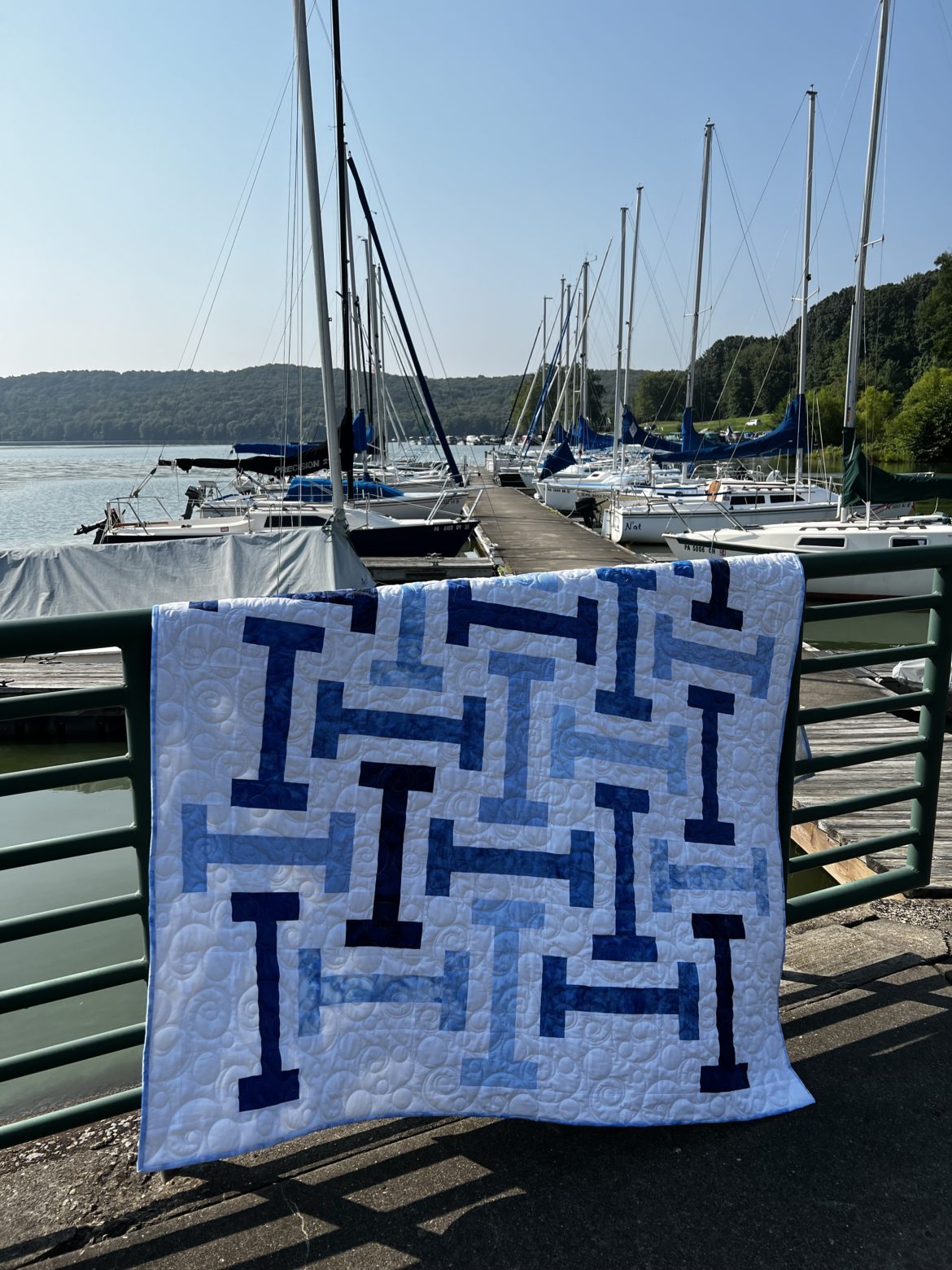 Covering the World One Quilt at a Time
In August of 2023 the Island Batik ambassadors were given an open challenge. That means we could do whatever we wanted to. We were also asked to participate in Accuquilt's "Covering the World One Quilt at a Time" program. I had been wanting to donate something to a charity which is near and dear to my heart and a quilt was just the thing.
My quilt is my new pattern called "Strength Training". I decided to make this blue and white version because that color combination is so striking. The various Island Batik fabrics I used did not disappoint. I had a fat quarter bundle of their Brilliant Blues collection from their Foundations line. In addition, I had some of their solid white. Here's the result. I love how it turned out!
Disclosure: Items used in this post were generously provided by Island Batik, Aurifil Thread, Accuquilt and Hobbs Batting.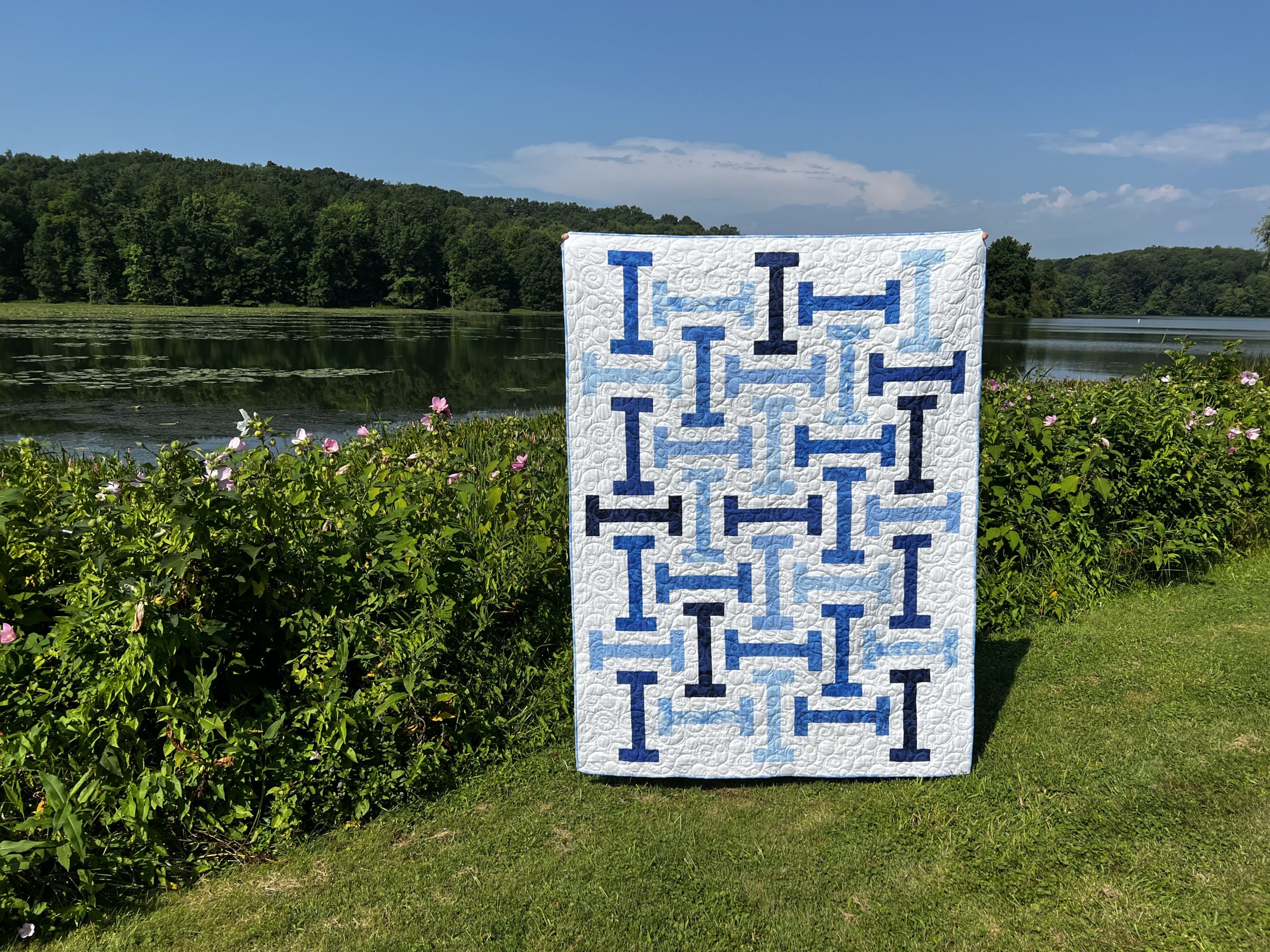 This easy modern quilt pattern will be in my Etsy shop shortly and is definitely precut friendly. While it is written using fat quarters, you could easily use 2 1/2″ strips like one of these packs from Amazon instead.
As an Amazon Affiliate I Earn from Qualifying Purchases (at no extra cost to you)
The Charity
I will be donating this to the Lutheran SeniorLife Foundation for their annual auction. Fingers crossed that it raises plenty of money for them because it is a wonderful organization. I could go on and on about how great it is, but their website describes their mission much better than I can.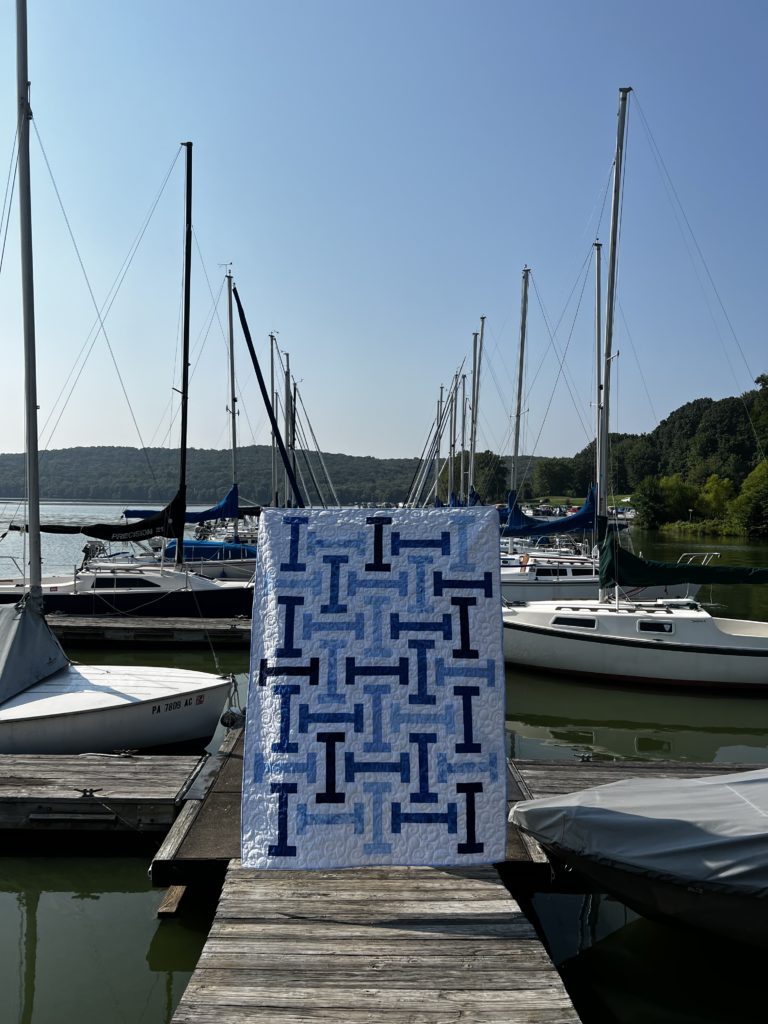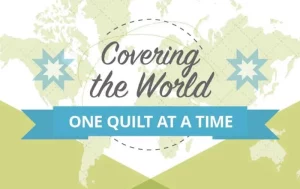 Island Batik, AccuQuilt and BabyLock
The people at Island Batik, Accuquilt and Baby Lock are joining together. They are encouraging quilters to donate a quilt to a charity of their choice. The goal is "Covering the World One Quilt at a Time". You can find out more about this worthy event on Accuquilt's website.
More About the Quilt
Fabric – This quilt was made with various blues from Island Batik's Brilliant Blues collection. The background is their solid white.
Batting – I used Hobbs Poly-Down premium polyester batting to give the quilt some nice loft and softness.
Thread – I pieced the quilt with Aurifil 50 wt Dove Gray thread.
Fabric Cutting – I cut the strips with my Accuquilt Go cutter.
Needles – I always use Schmetz 80/12 Microtex in my machine when quilting with batiks.
Longarm Quilting – My longarmer, Melinda Keppler of ScottieBelle Designs, who always does a wonderful job, did the quilting.
Happy Quilting!