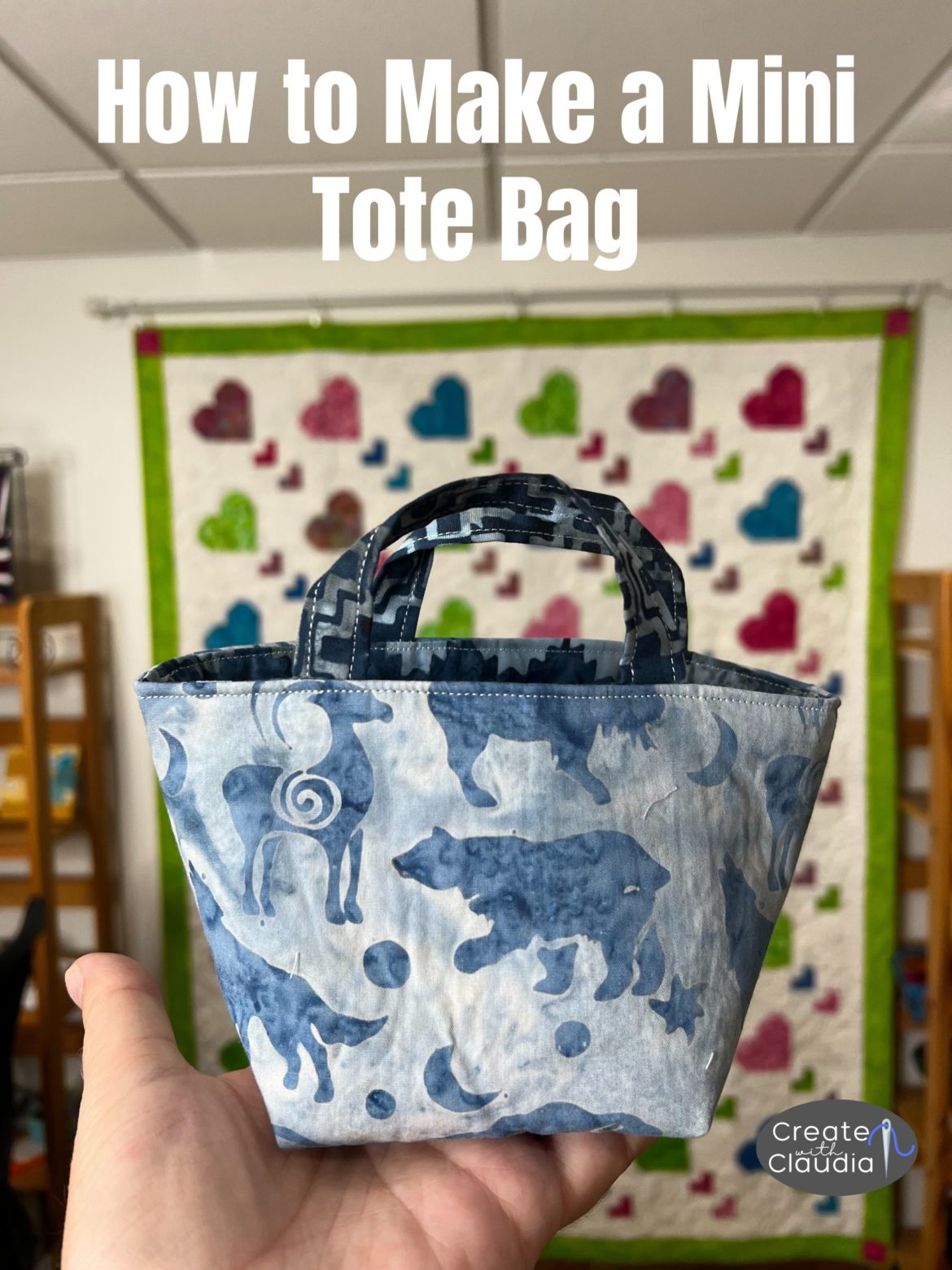 How to Make a Mini Tote Bag
This year I started to make a few items to sell at quilt shows. I love bags and thought about various styles and types and I came up with this fun one. It's a mini tote bag/fabric basket. It is super easy to make, doesn't take much fabric and is about as cute as it gets. When I originally posted some pictures on my Instagram account I got great feedback so I decided to make a quick video tutorial. Get out your fabrics, grab a cup of coffee and learn how to make a mini tote bag with me.
My video takes you through the entire process and I think you will be surprised at how quickly one of these bags comes together. I have listed the supplies needed below.
What You'll Need
To make one mini tote you will need the following items:
Outer Fabric – 2 rectangles cut 7″ x 9″
Lining Fabric – 2 rectangles cut 7″ x 9″
Handles Fabric – 2 strips cut 2 1/2″ x 6″
Fusible Fleece Interfacing – 2 rectangles cut 7″ x 9″ – I used Pellon 987 which gives the bag a bit of stability. You can find it on Amazon.
General Sewing Supplies
You can find many of the items I use in my videos and blog posts in my Amazon store
As an Amazon Affiliate I Earn from Qualifying Purchases (at no extra cost to you)

Shop Here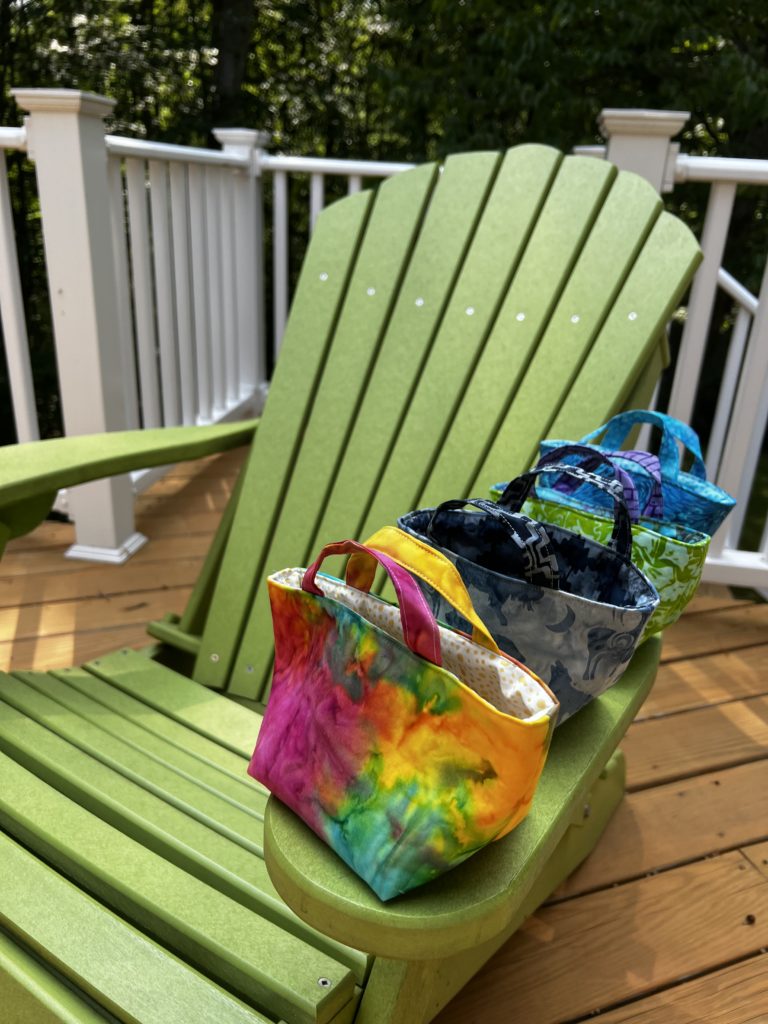 Once you make one of these mini totes you will want to make more. They are so cute! Make one for yourself or a friend. I think they would make a great gift bag for the holidays or a special occasion. Add some candy and a gift card and you have the perfect package.
Who are you going to make your mini tote bag for?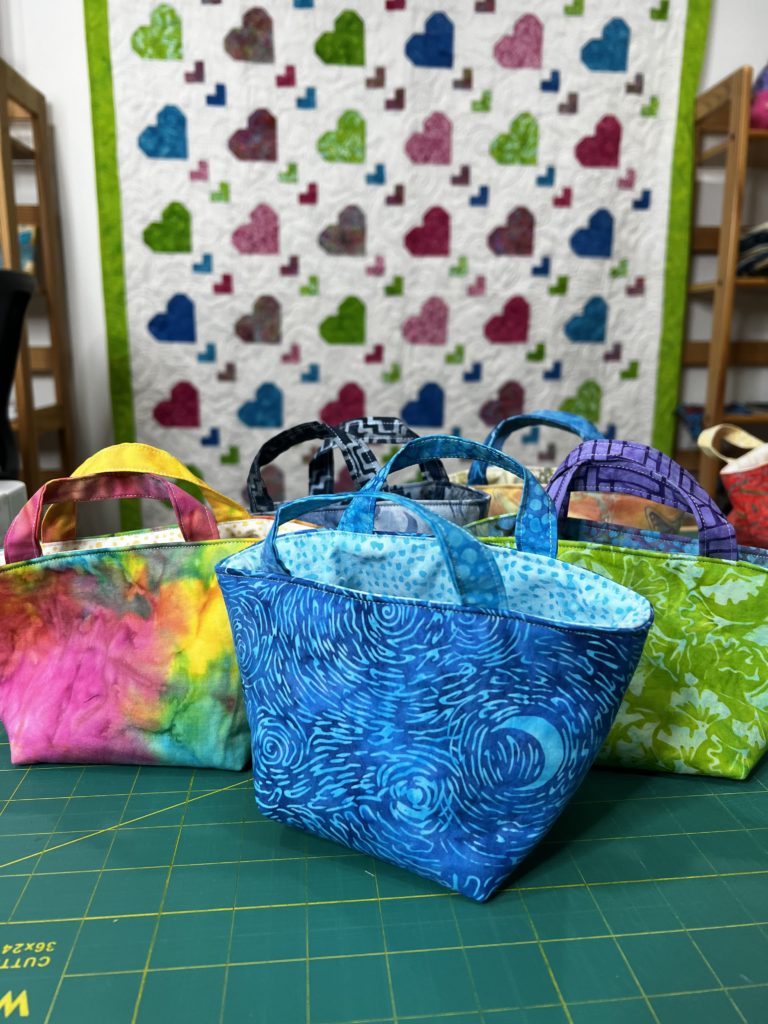 How to Make a Mini Tote Bag in Various Sizes
If you are a more confident sewer, you can easily adjust the size of your tote bag. These minis measure about 8″ x 5″ when finished. Experiment with various sizes. If you are making a larger version, you will want to adjust the size of the corner cut outs for boxing the corners and you may want to make the handles a bit larger.
Make an entire set in various sizes. That would look great too!
Happy Sewing!