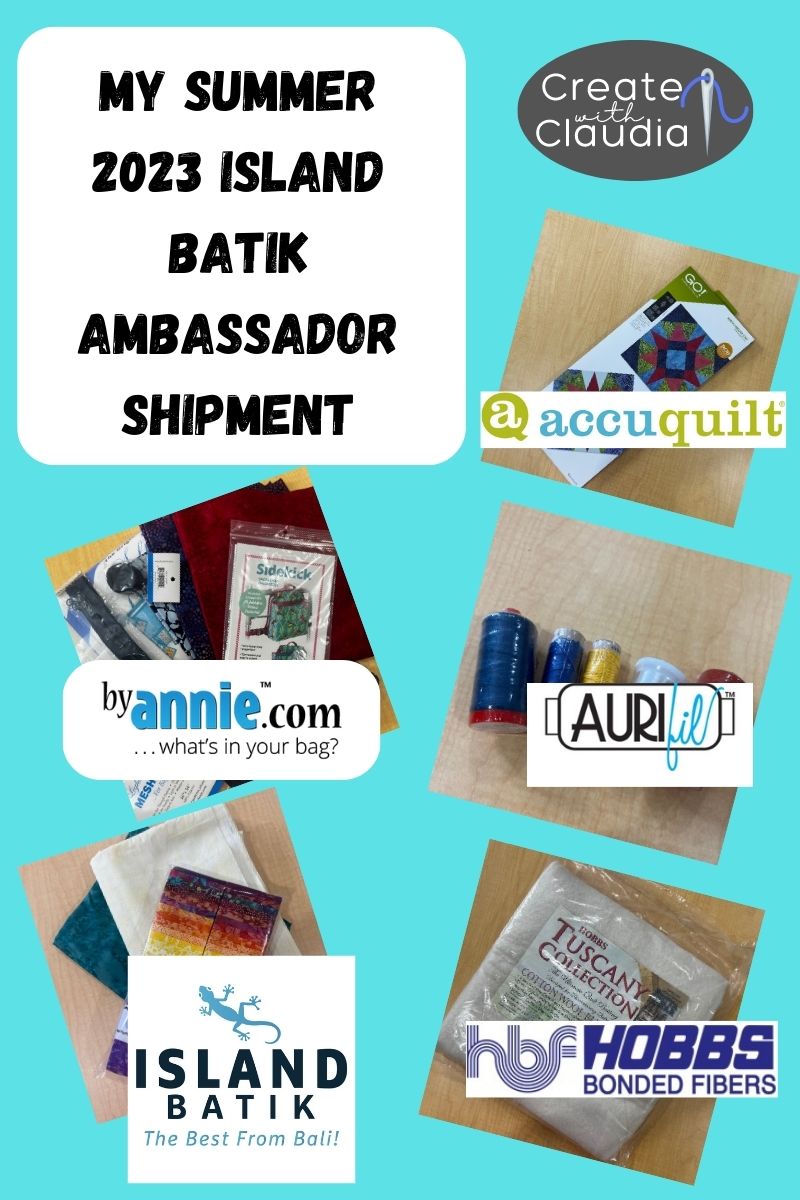 Summer 2023 Island Batik Ambassador Shipment Unboxing
July is always a fun and exciting time for Island Batik ambassadors. That is because we get our second shipment of the year from them. Not only do we receive two packages that have loads of beautiful fabrics in them, there are also goodies from the program's industry partners. Join me as I show you all of the wonderful items in my Summer 2023 Island Batik Ambassador Shipment Unboxing.
Disclosure: Items in this post were generously provided by Island Batik, Hobbs Batting, Accuquilt, Aurifil Thread and byAnnie
I find it lots of fun to watch unboxing videos so here is mine. As always, I like to do a blog post too, so read on to see all of the quilting goodness!
Items from the Industry Partners
Hobbs Batting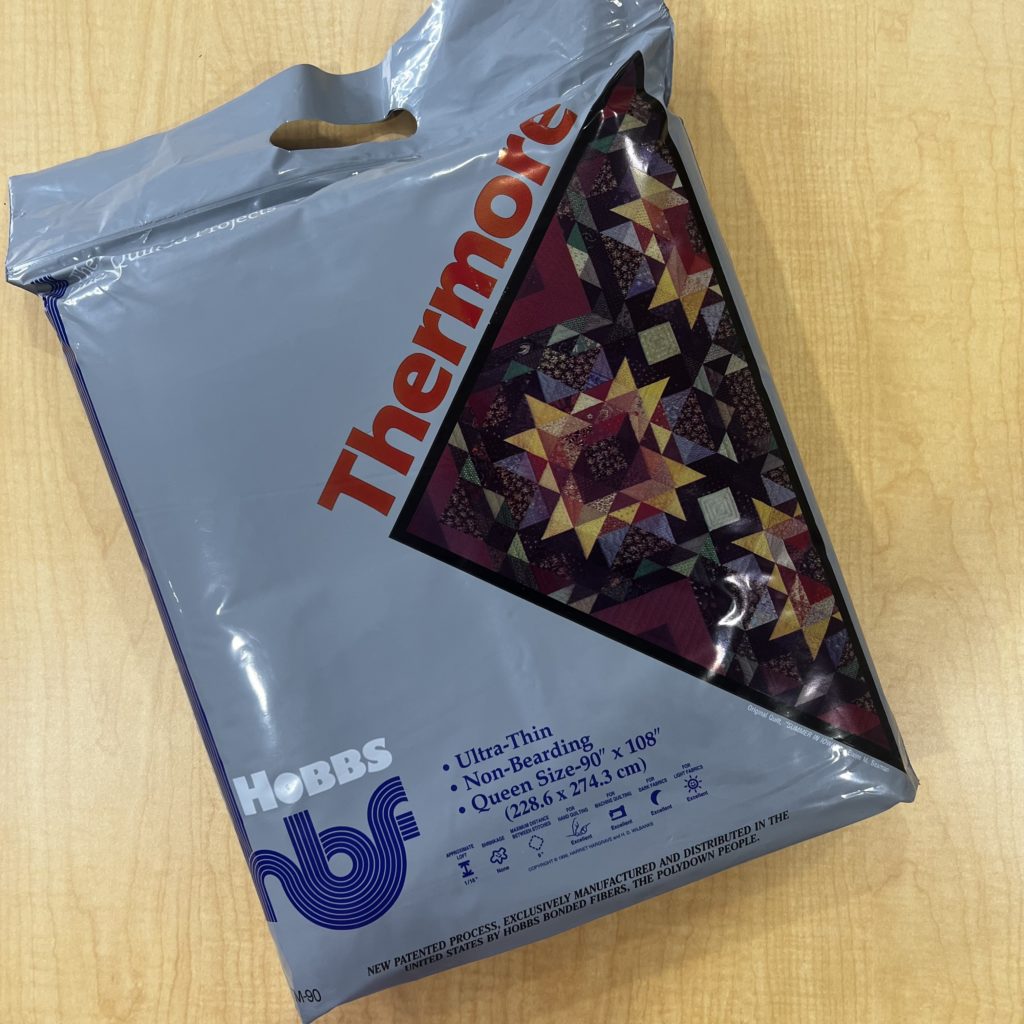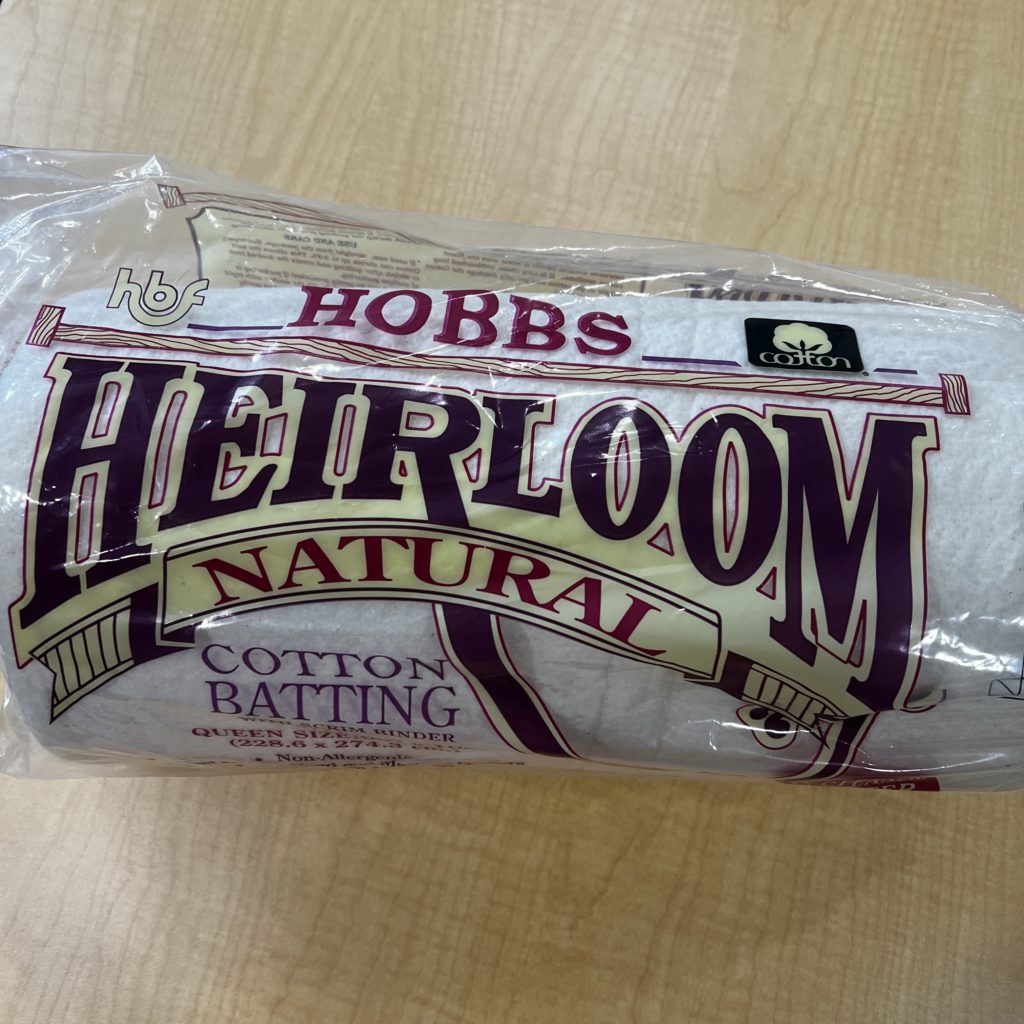 Hobbs is always incredibly generous with their support. This time around we got four types of batting. Clockwise from top left: Queen Size Thermore, Throw Size Tuscany Cotton Wool Blend, Queen Size Heirloom Premium Wool, and Queen Size Heirloom Natural Cotton. Wow! Thank you to Hobbs Batting.
Accuquilt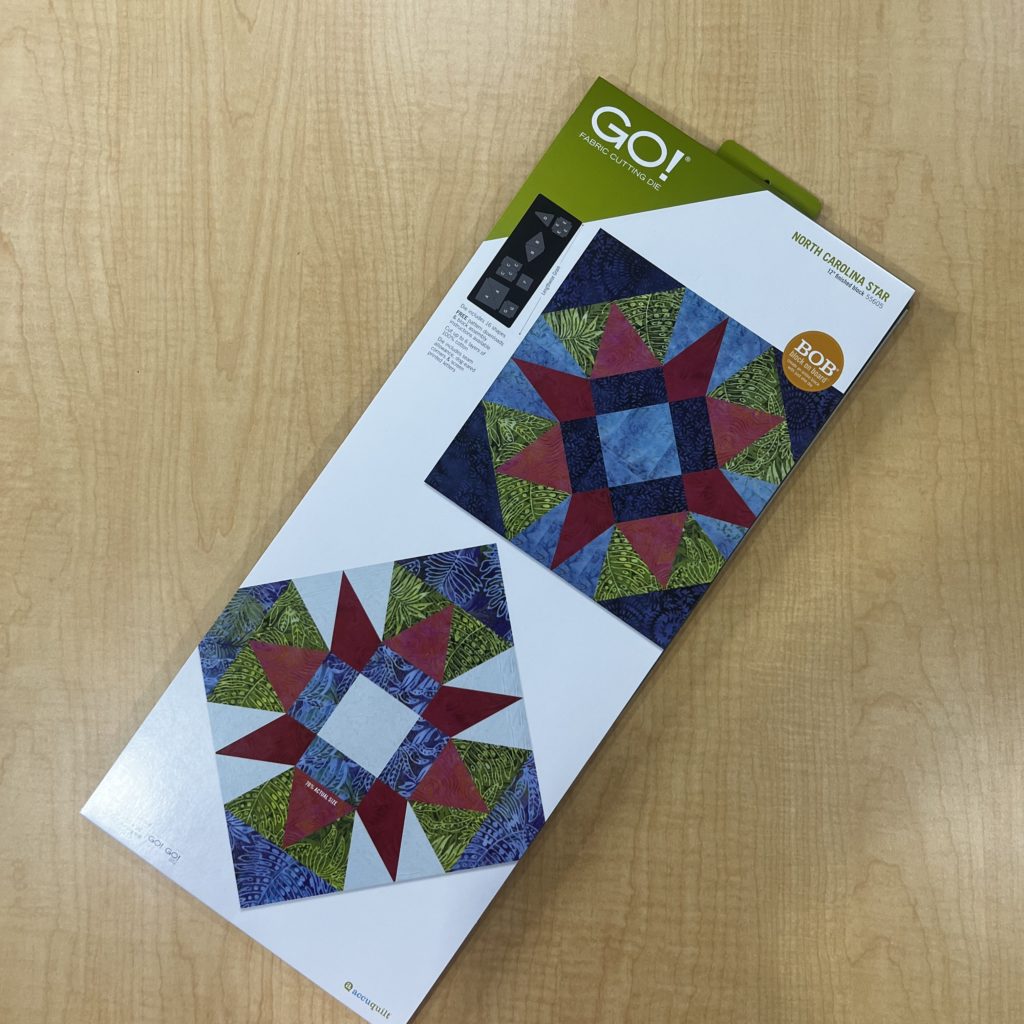 When I first started as an ambassador 3 years ago I received the Accuquilt Go! cutting system. Over the years I have received more dies and this year is no exception. I cannot wait to start using this North Carolina Star die. Look at the intricate shapes it creates. Beautiful! Thank you to Accuquilt.
Aurifil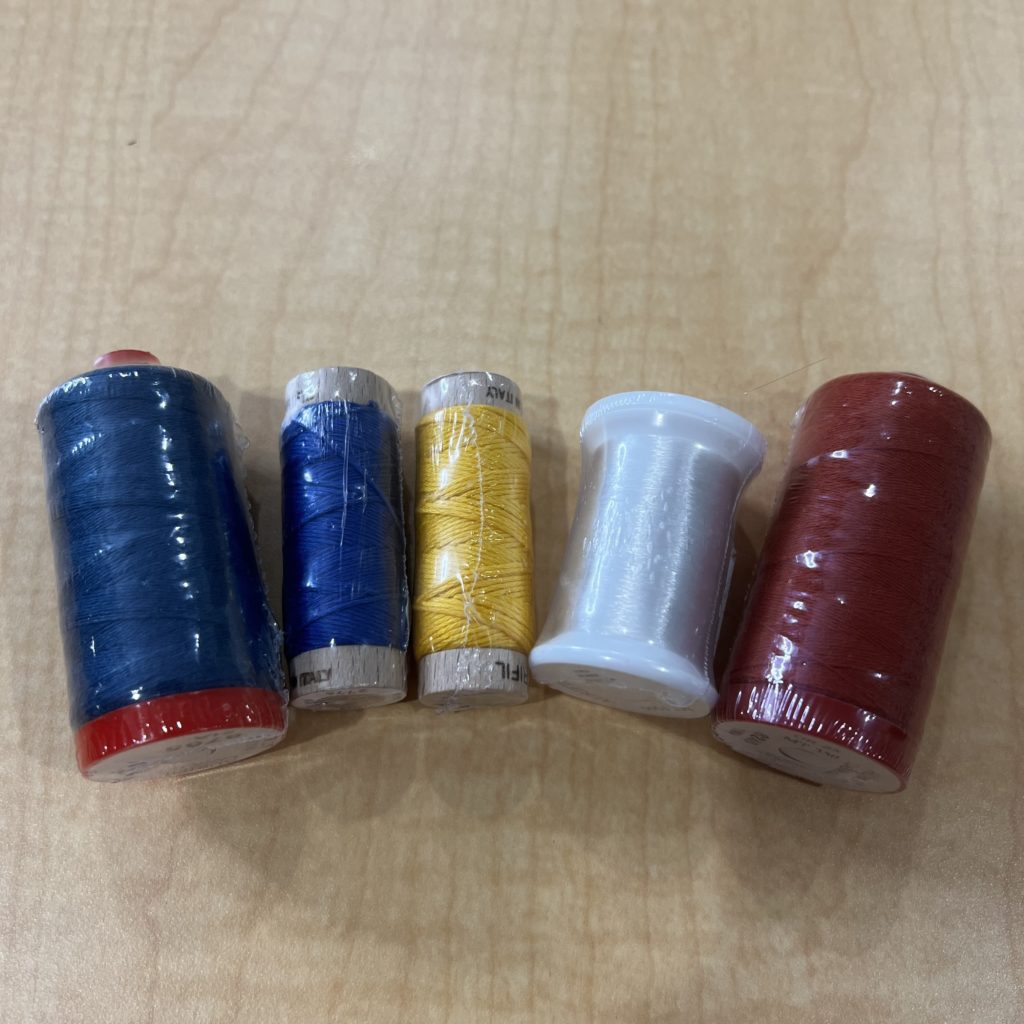 Aurifil thread is incredibly generous to the ambassadors. This time around we got some new and interesting threads to test. From left to right they are: Lana Wool Blend 12 wt 8765 Night Sail, Cotton Embroidery Floss 2775 Steel Blue, Cotton Embroidery Floss 2135 Yellow, Monofilament Thread Clear, and Lana Wool Blend 12 wt 8248 Red-Orange. Thank you Aurifil.
Patterns by Annie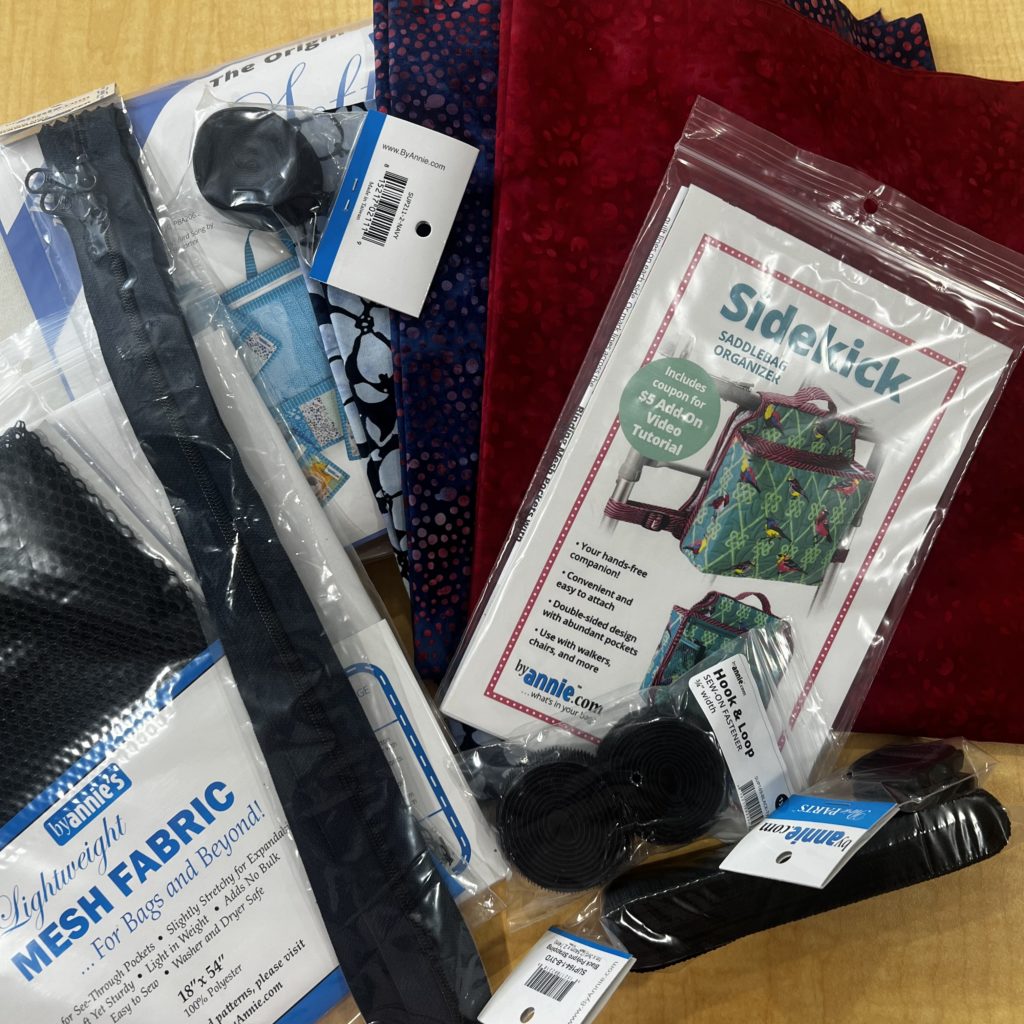 Every year the ambassadors get to make a bag of our choice from byAnnie. Island Batik supplies the fabric and byAnnie supplies everything else we need. This year I chose their Sidekick design. I have a family member who has recently begun using a walker and I thought that this would be a great gift for her! Thank you to byAnnie.
Island Batik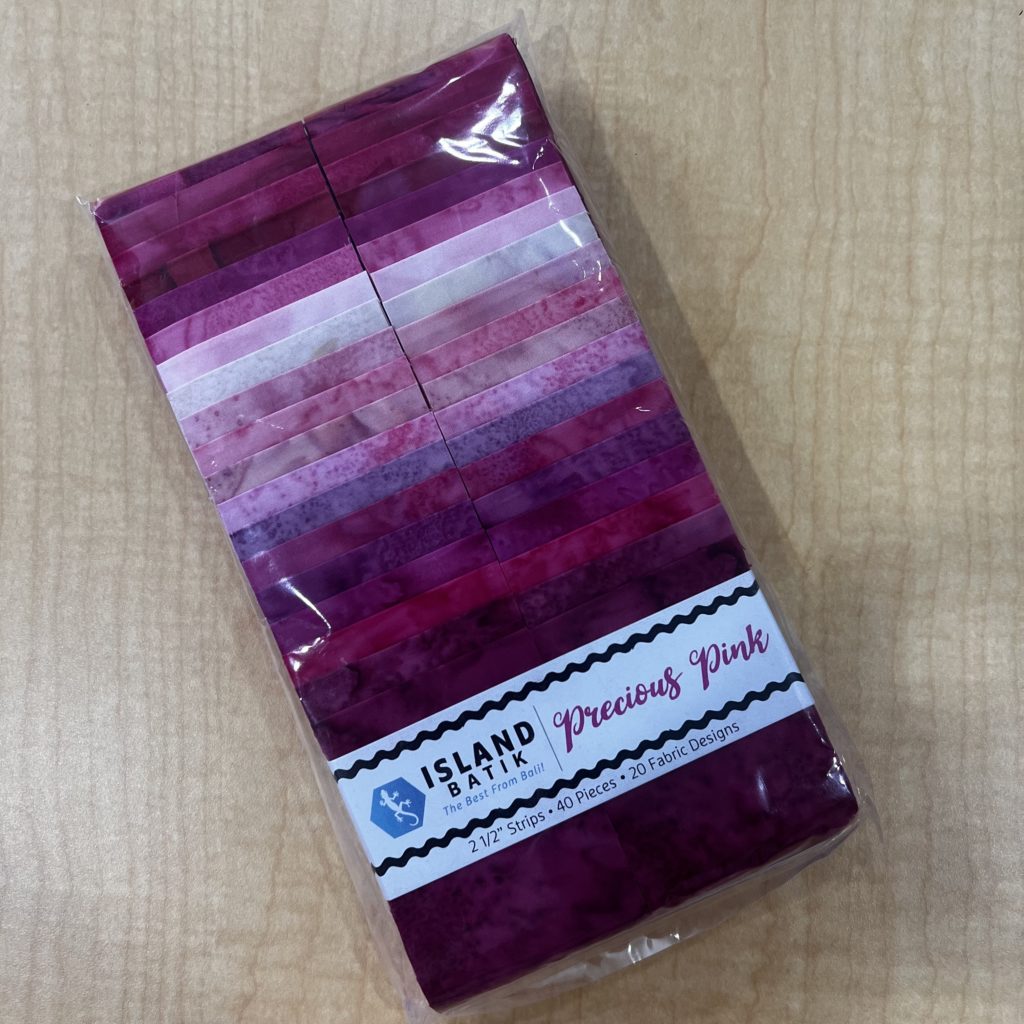 Island Batik is so generous to their ambassadors. In this latest shipment I received all sorts of beautiful fabrics including the lovely gradations shown above. On the left is their Precious Pinks and on the right is their Bodacious Blacks. These precuts and yardage are always available. Ask for them at your local quilt shop or online shop.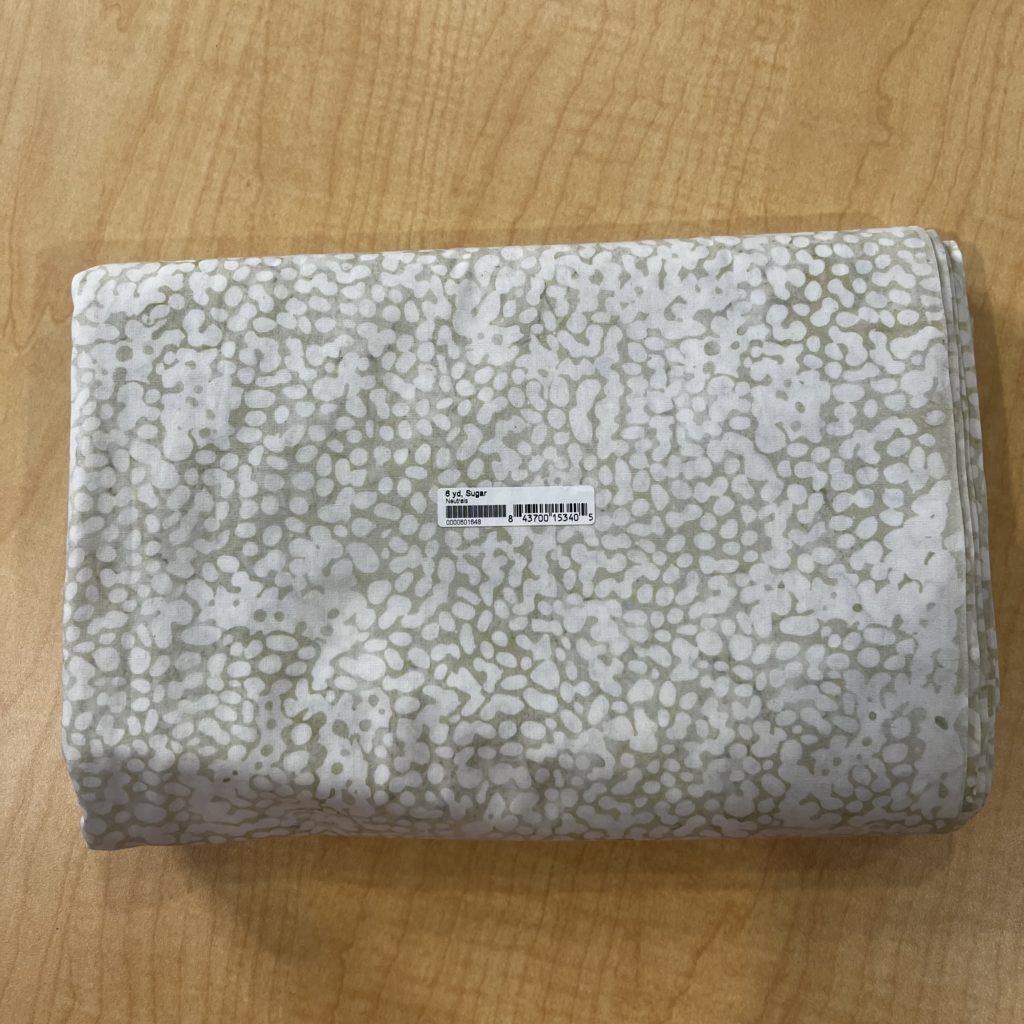 They also send us plenty of foundation fabrics that are always available in your local quilt shops or online. On the left is 6 yards of their new neutral called Sugar. It is gorgeous! On the right is a bundle of 1/2 yard cuts of the following: Bottom right are all solids: Amethyst, Orange, Red and Blue; Top left: Raven from their Bodacious Blacks line, Ice from their Bodacious Blacks line, Charcoal from their Bodacious Blacks line, Parchment from their Opulent Oranges line, Iris – Cherio from their Blenders collection, Wheat Leaves Latte from their Blenders collection, Swirl Sun – Cherry from their Blenders collection and Wavy Dots Black from their Blenders collection.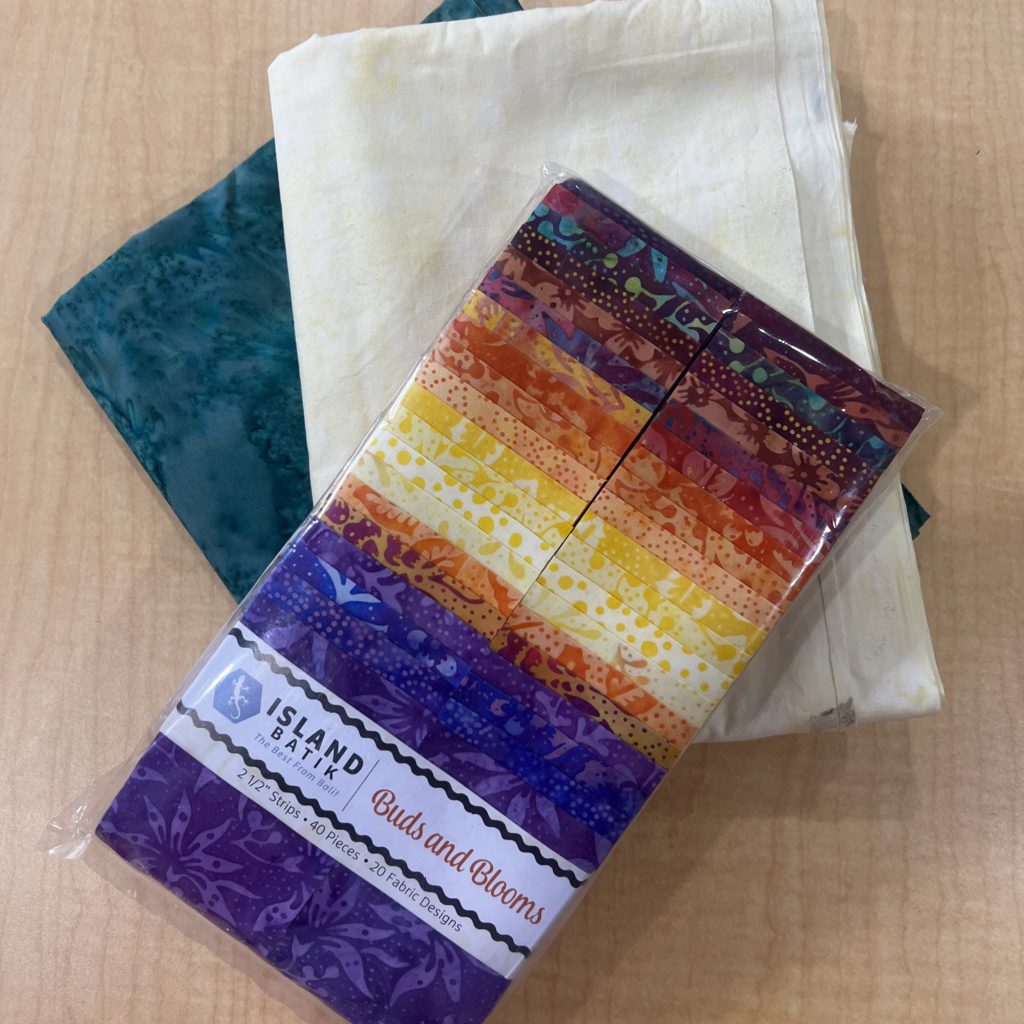 Last, but by no means least, are items from their new collections. On the left is a strip set of Buds and Blooms, a collection designed by Swan Sheridan of Swan Amity Designs. To go along with it are 2 yard cuts of Oatmeal from the Opulent Oranges line and Lagoon from the Tantalizing Teals line. In the center is their new line Magenta Dusk designed by Kathy Engle. It is filled with gorgeous rich purples, golds, and dark blues and I cannot wait to start using them. To go with the collection I received 2 yards each of Dot – Purple Wine and Orange Dijon. Both of these are also in the Magenta Dusk line.
Summer 2023 Island Batik Unboxing Wrap Up
We are still waiting on one more box with, can you believe it????…more fabric. I should get it by the end of July and I'll make sure to add those goodies to this blog post when I do.
I can't wait to show you what I make with all of these wonderful items!
Happy Quilting! – Claudia
Check Out The Other Ambassadors
Make sure to check out all of the other ambassadors. They've gotten some terrific items too.
Brenda Alburl ~ Songbird Designs
Renee Atkinson ~ Pink Tulip Quilting
Pamela Boatright ~ PamelaQuilts
Susan Deshensky ~ Lady Blue Quilts
Brittany Fisher ~ Bobbin with Brittany
Preeti Harris ~ Sew Preeti Quilts
Mania Hatziioannidi ~ Mania for quilts
Reed Johnson ~ Blue Bear Quilts
Victoria Johnson ~ Forever Quilting for You
Randi Jones ~ Randi's Roost
Connie Kauffman ~ Kauffman Designs
Emily Leachman ~ The Darling Dogwood
Denise Looney ~ Quiltery – For The Love Of Geese
Leah Malasky ~ Quilted Delights
Maryellen McAuliffe ~ Mary Mack Made Mine
Anorina Morris ~ sameliasmum.com
Lisa Pickering ~ Lisa's Quilting Passion
Sarah Pitcher ~ Pitcher's Boutique
Claudia Porter ~ Create with Claudia <<< That's Me!!
Lana Russel ~ Lana Quilts
Elita Sharpe ~ Busy Needle
Gail Sheppard ~ Quilting Gail
Sandra Starley ~ Textile Time Travels
Jennifer Thomas ~ Curlicue Creations
Suzy Webster ~ Websterquilt