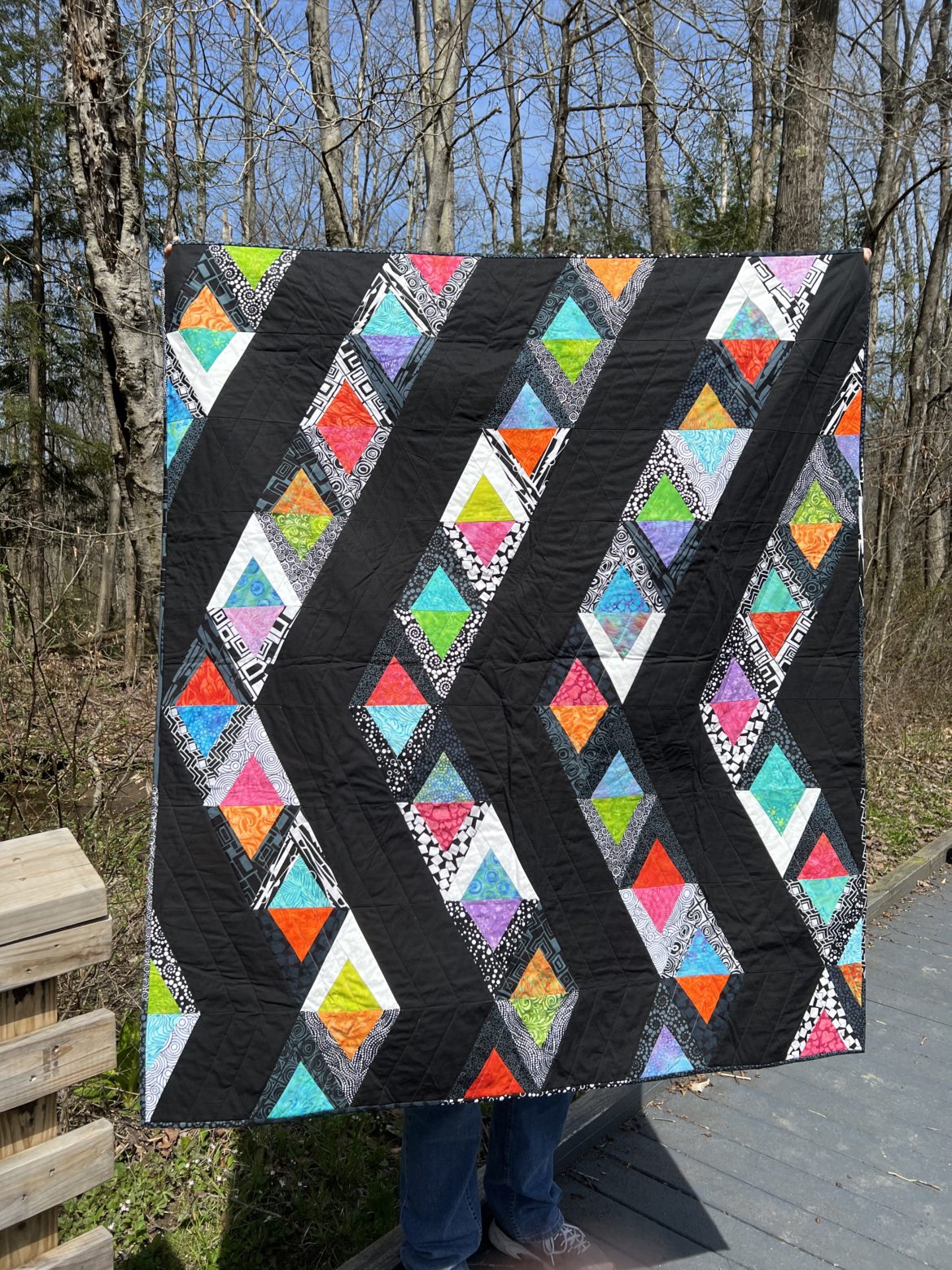 Triangle Tricks Quilting with Island Batik
The Island Batik ambassadors are getting tricky with triangles during May. For this challenge we were asked to work with the shape and I decided to play a little bit and make it my own. In the process, I came up with a fun new paper piecing quilt block that I will be releasing later this month. It was fun to do some triangle tricks quilting with Island Batik and I love my new quilt "Lightning in Color"
In addition, I loved the fabrics I used so much that I used some of the scraps to make a fun improv placemat. You can find out how to make it in my tutorial.
Disclosure: The items in this post were generously provided by Island Batik, Hobbs Batting, Aurifil Thread, and Schmetz Needles.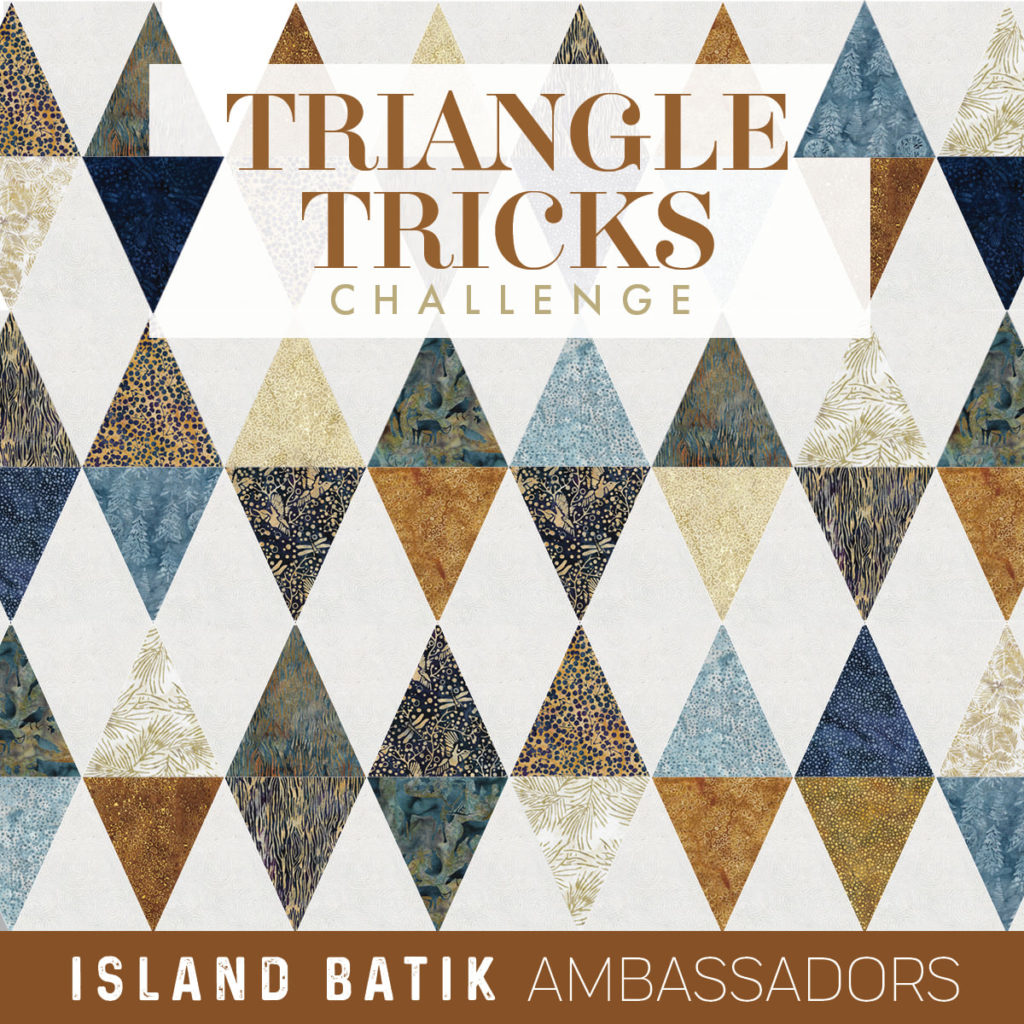 The Fabric
One of the items that was in my first Island Batik fabric shipment of the year was a strip set of Graphix. This striking new fabric line was designed by Kathy Engle for Carl and Linda Sullivan of Colourwerx. Full of blacks and whites and graphic designs, it is fun and funky line that is available in stores as of May 2022.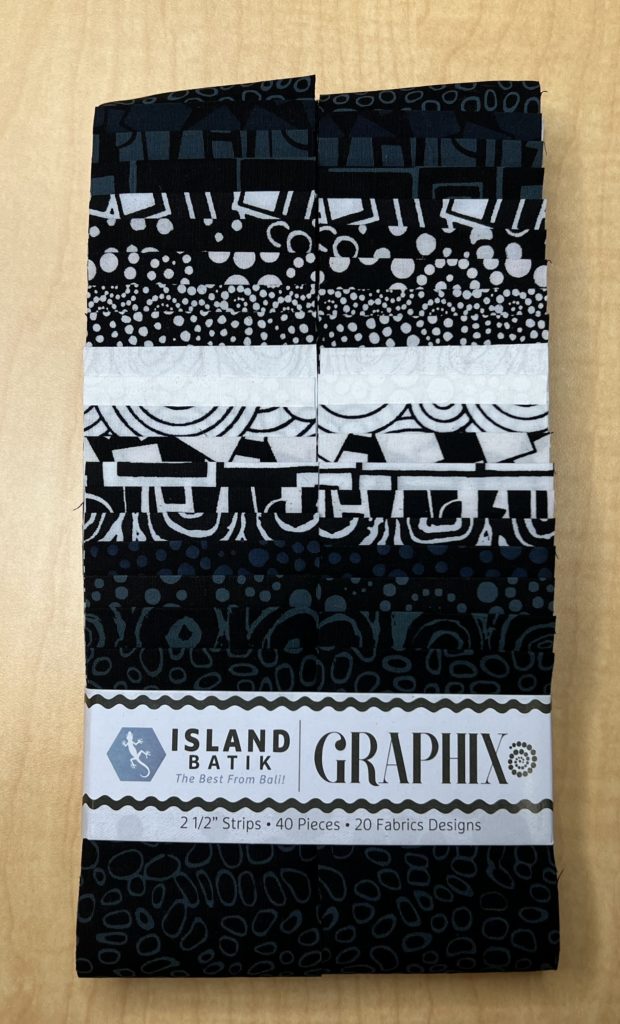 I immediately knew that this was the fabric I would be using for my triangle tricks quilting project. Because the collection is entirely blacks and whites, I wanted to give it some pops of colors. I headed to my shelves and scrap box. As a result of combining the bright colors with the Graphix line, I got a playful and fun quilt which was just what I was looking for.
For the background fabric I went with Island Batik's solid black. It really sets off the triangles nicely.
The Triangle Block
I got out my graph paper and pencil to come up with my block. Not only that, but I decided to go with a paper pieced design. That is not something I normally do, but I did want to challenge myself with this project.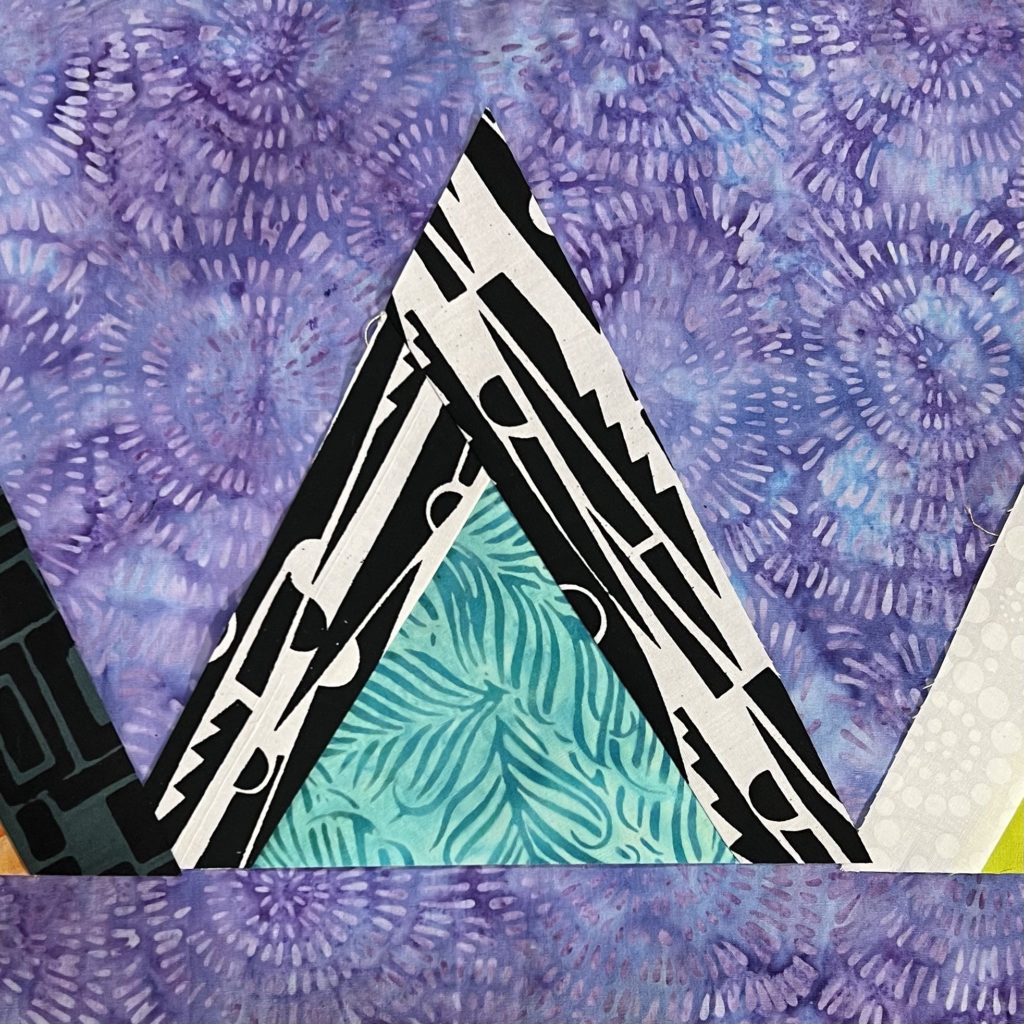 Because I was using 2 1/2″ wide strips I needed to take care not to make my triangles too large. I also wanted to show off the fun colors. The smaller triangle ended up being large enough to do that.
Laying Out the Quilt
The toughest part of making this quilt was deciding on a layout and the background fabric. I laid out the triangles in more ways than I care to remember. I polled friends and family just to see what they thought.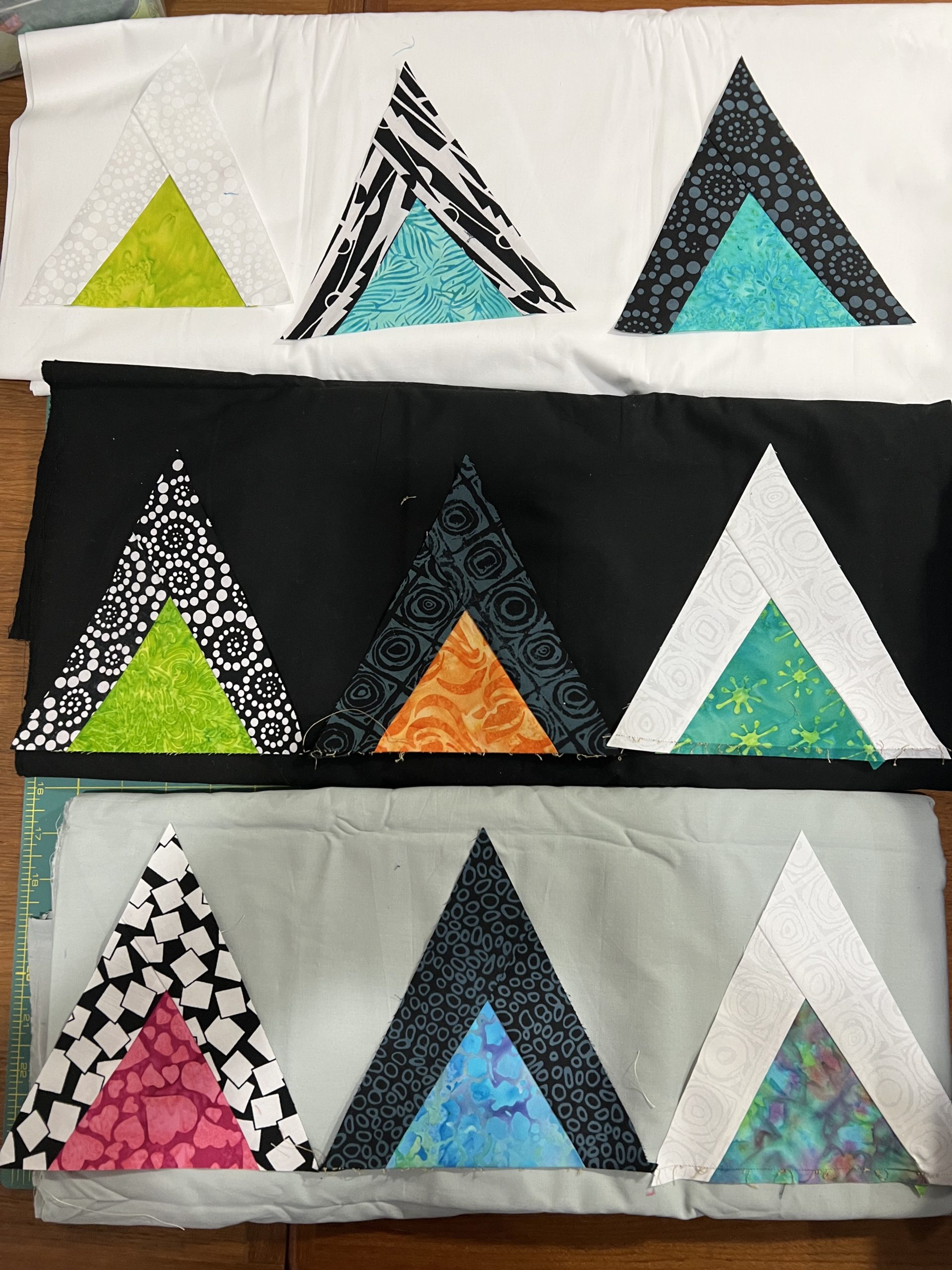 Various background fabrics were auditioned and I even sewed some of the triangles together to make diamonds. Nothing struck my fancy. Finally, I walked away for a couple of weeks, came back and came up with my final design.
How the Quilt Came Together
Once the layout was in place, I started piecing the triangles together. It is difficult to see, but even the black background is triangles pieced together.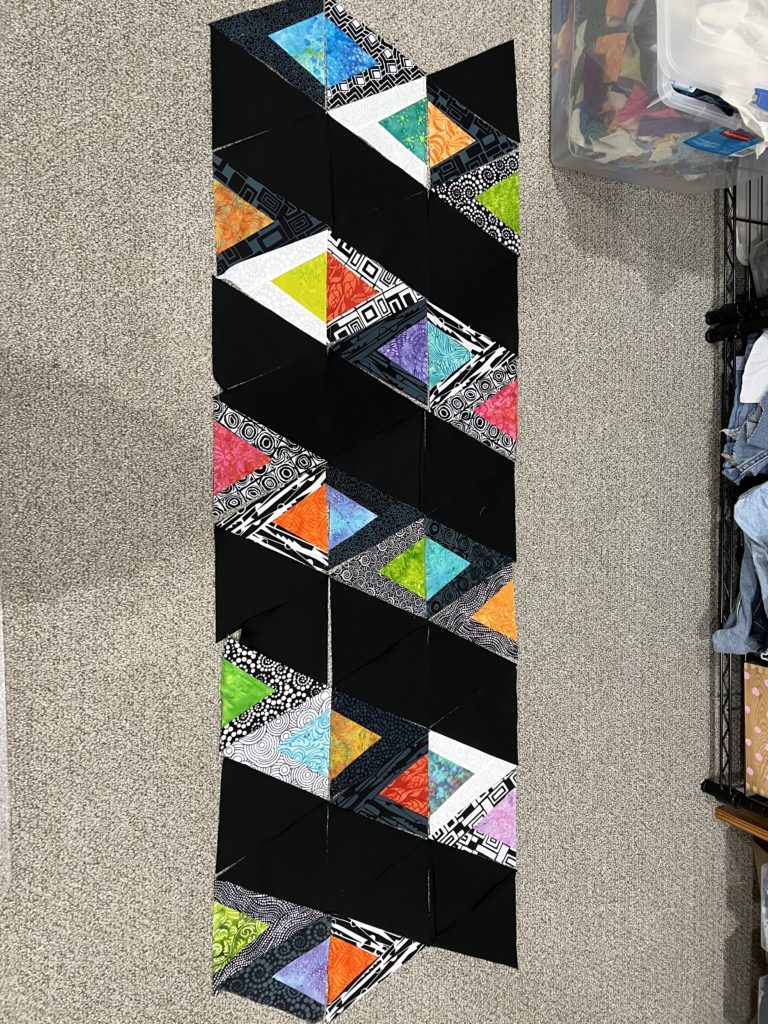 After piecing the top it was time to quilt. I went with straight line quilting that followed the lines of the bolts of lightning. To bind the quilt I used more of those gorgeous strips from the Graphix collection.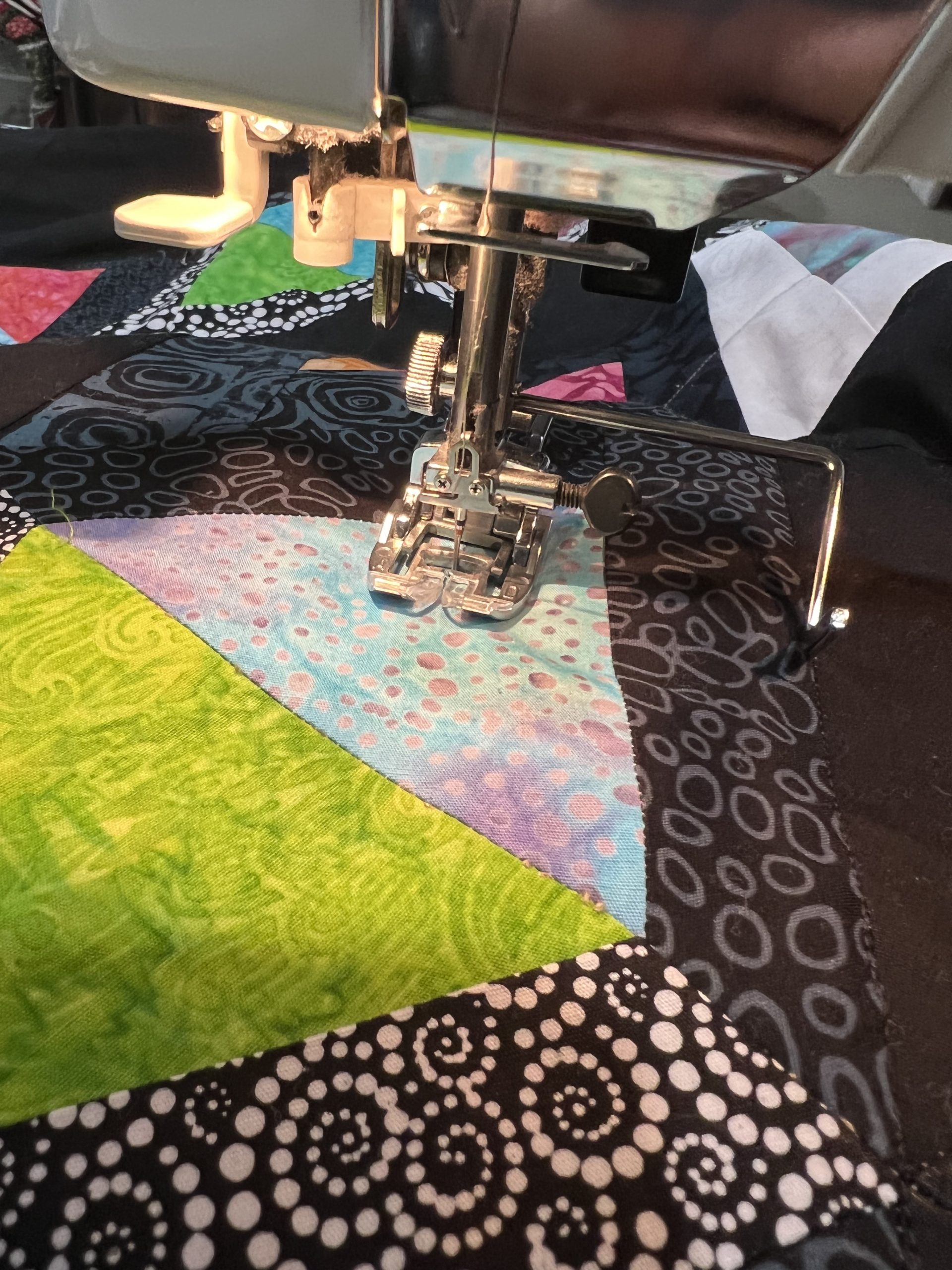 Items Used to Make My Quilt
Thank you to the Island Batik sponsors. To make my quilt I used the following items: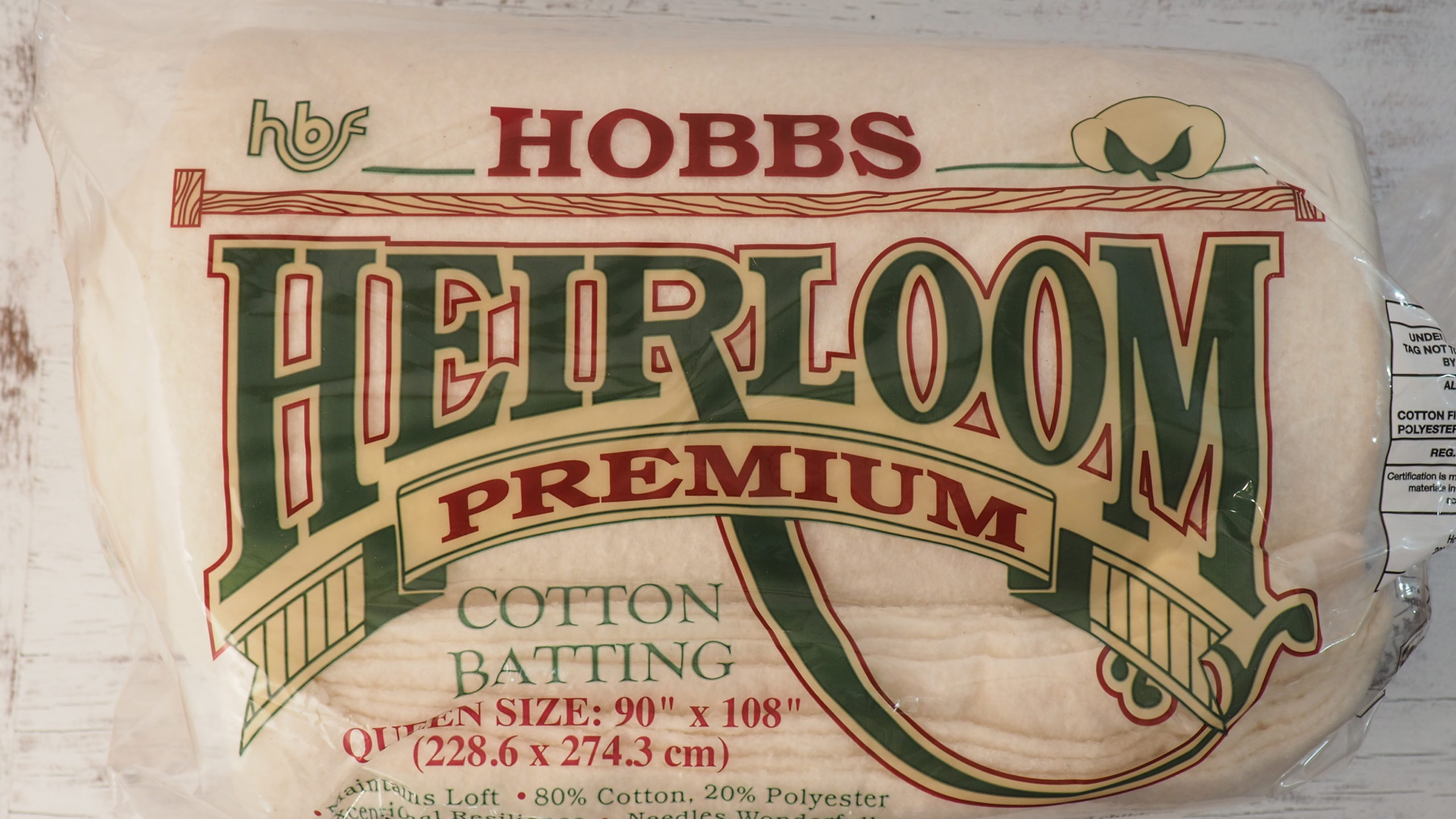 Hobbs Heirloom Premium Cotton Batting – Perfect for this quilt. It gave it a nice light drape and was easy to quilt.
Schmetz Needles – I always use them in my machine.
Aurifil Thread – The thread I used with Aurifil 5004, a beautiful dark grey.
Bonus Project and More of This Quilt
Here's a bit more about this quilt and a tutorial on how to make an easy freeform placemat using leftover 2.5″ strips.
If you follow along with my blog you know I love to do a little bonus project with my Island Batik challenges. This month just screamed improv or freeform to me.
I came up with this fun and extremely easy tutorial on how to make a improv placemat using 2 1/2″ strips. Seriously, you can make a set of these in about an hour. It's that easy!
The Other Ambassadors
Don't miss the other ambassador's triangle tricks. They are all lovely and lots of fun to see.
Brenda Alburl @ Songbird Designs
Megan Best @ Best Quilter
Jennifer Fulton @ Inquiring Quilter
Preeti Harris @ Sew Preeti Quilts
Jane Hauprich @ Stitch by Stitch Custom Quilting
Reed Johnson @ Blue Bear Quilts
Connie Kauffman @ Kauffman Designs
Emily Leachman @ Darling Dogwood
Denise Looney @ For the Love of Geese
Leah Malasky @ Quilted Delights
Maryellen McAuliffe @ Mary Mack Made Mine
Lisa Pickering @ Lisa's Quilting Passion
Claudia Porter @ Create with Claudia <—– That's Me!
Gail Renna @ Quilt Haven Threads
Brianna Roberts @ Sew Cute and Quirky
Andi Stanfield @ True Blue Quilts
Sandra Starley @ Textle Time Travels
Jennifer Thomas @ Curlicue Creations
Pamela Boatright @ PamelaQuilts
Suzy Webster @ Webster Quilt
Elizabeth DeCroos @ Epida Studio
Mania Hatziioannidi @ Mania for Quilts
Anorina Morris @ Samelia's Mum
Michelle Roberts @ Creative Blonde
One More Look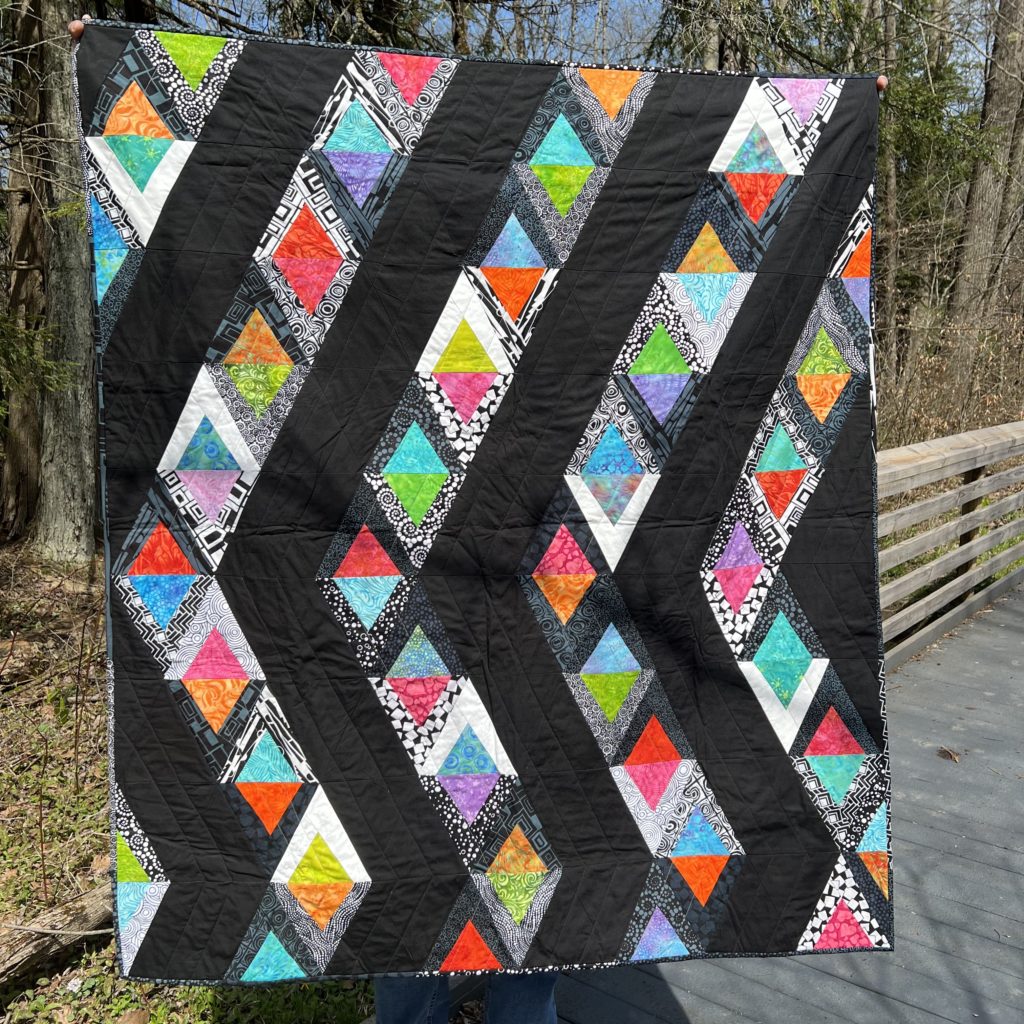 Give triangles a try. They are lots of fun.
Happy Quilting – Claudia