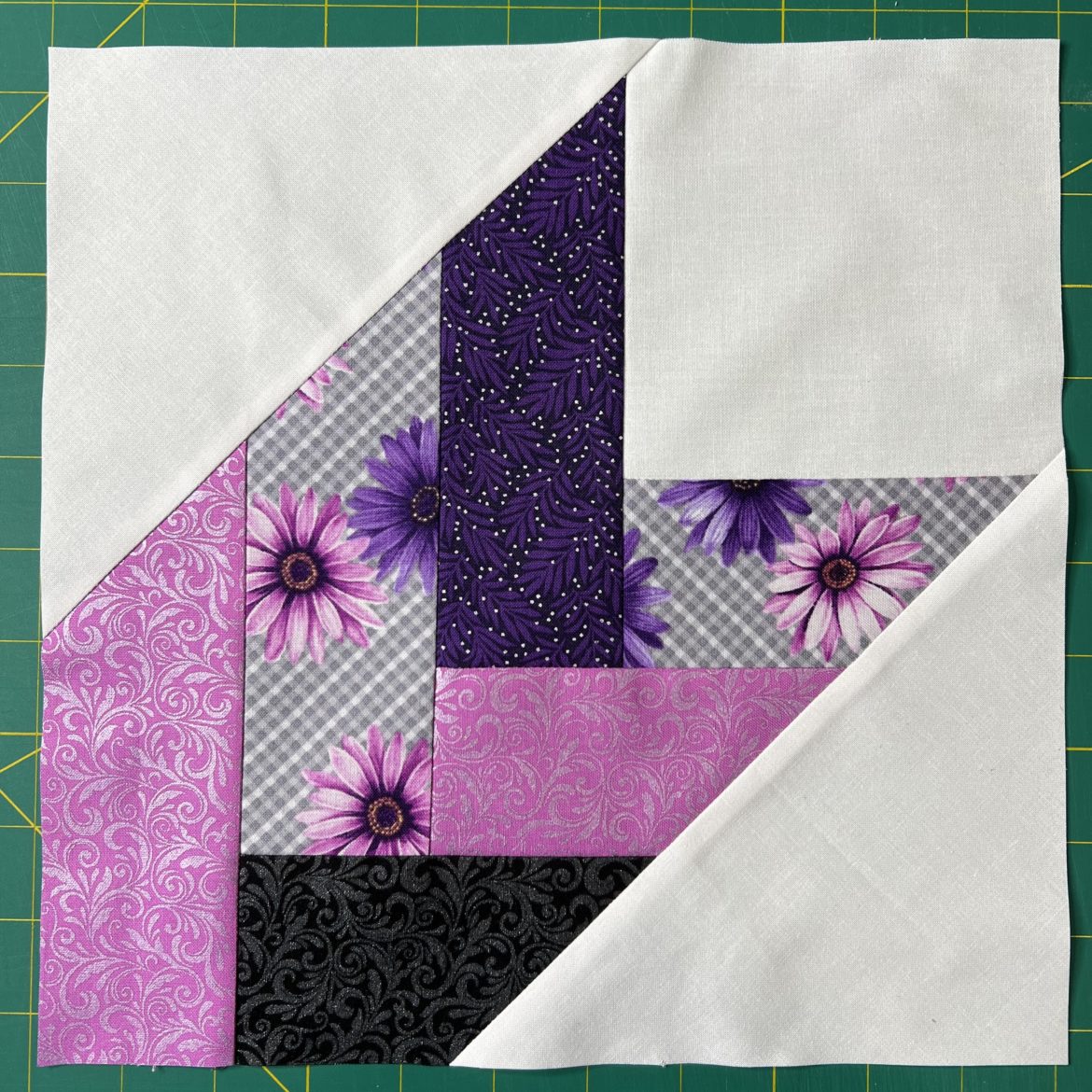 Diagonal Braids Quilt Block Pattern
I love scrappy quilts and a few years ago I made one that I was really happy with. It was an original pattern. When I posted a picture of it I got great feedback so I decided to come up with an "official" pattern. Here is my Diagonal Braids quilt block pattern and you can purchase it over in my Etsy account.
This is the quilt that inspired this block and you can see how scrappy it is. I was going to sell it, but then just couldn't bring myself to do it. Now I'm glad I didn't.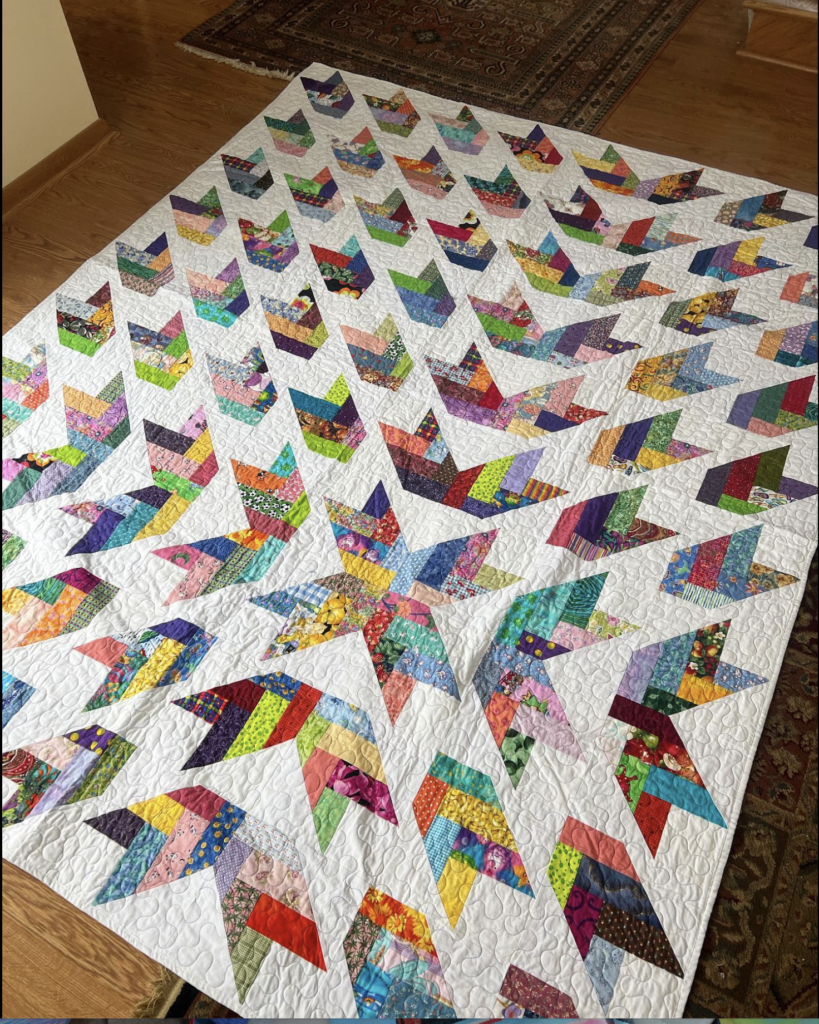 This is an extremely versatile block and it does not just have to be scrappy. My pattern testers did some lovely versions of it with all sorts of different fabrics.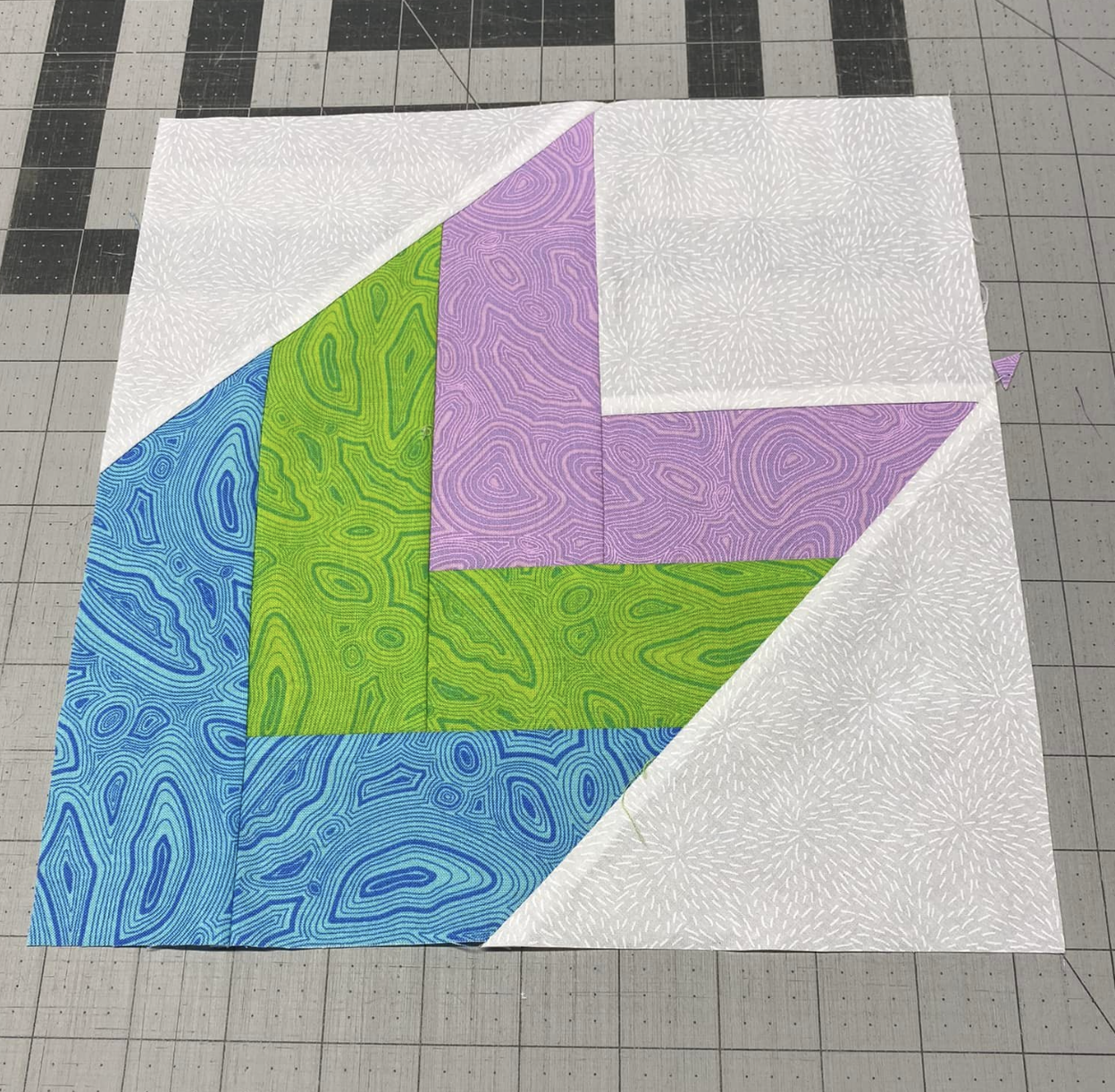 I love them all!
The pattern is available via a digital download pdf only. It is in color and has detailed instructions. There are even a couple of photos to help with the cutting.
For my tester and block photos I used a combination of purples, pinks and blacks set against a white background. I made four of them and here are a few layouts that you could consider. There are so many more you could design too.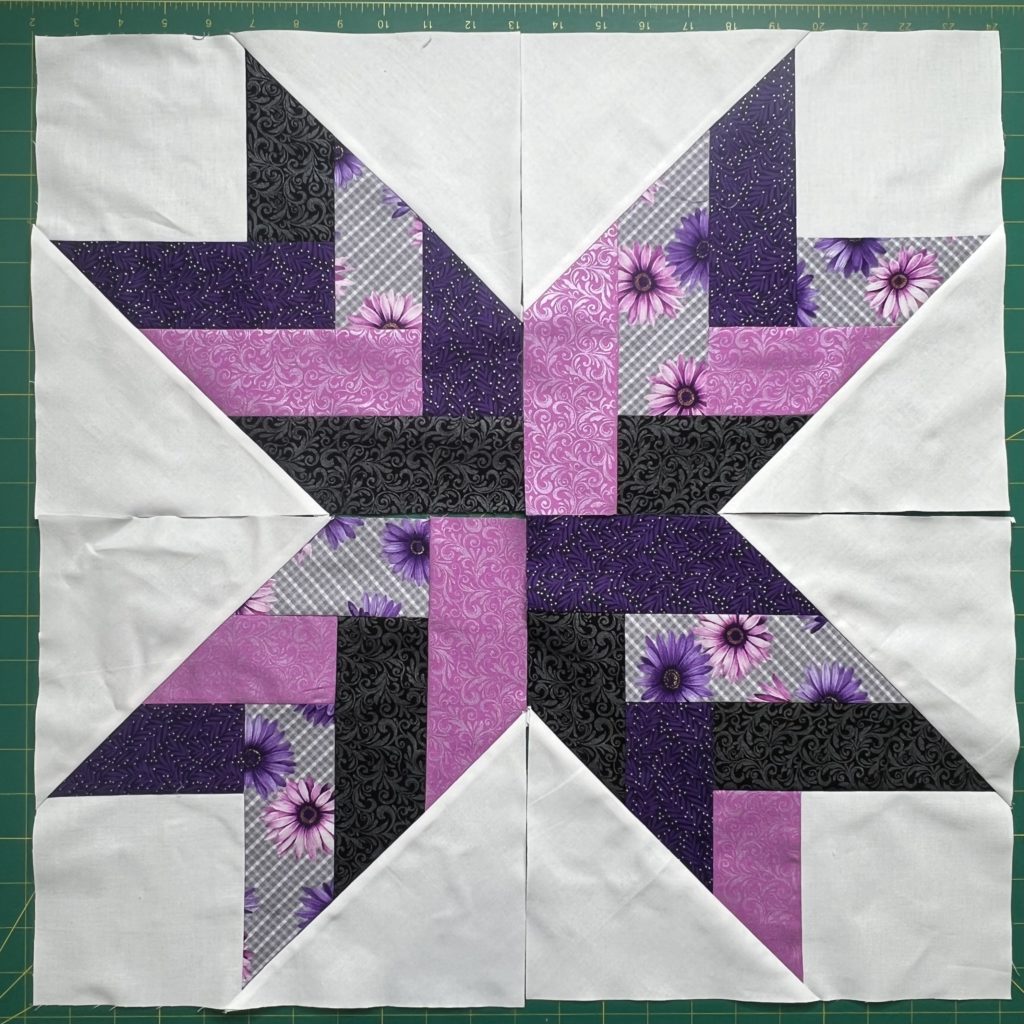 Purchase the Diagonal Braids Quilt Block Pattern Today
You can purchase this unique and versatile quilt block pattern in my Etsy shop.
Also, if you do purchase this pattern and make the block or a quilt with it, I'd love it if you posted a picture on social media and tag it with #createwithclaudia and #diagonalbraids. It would be so much fun to see everyone's work.
Happy Quilting! – Claudia