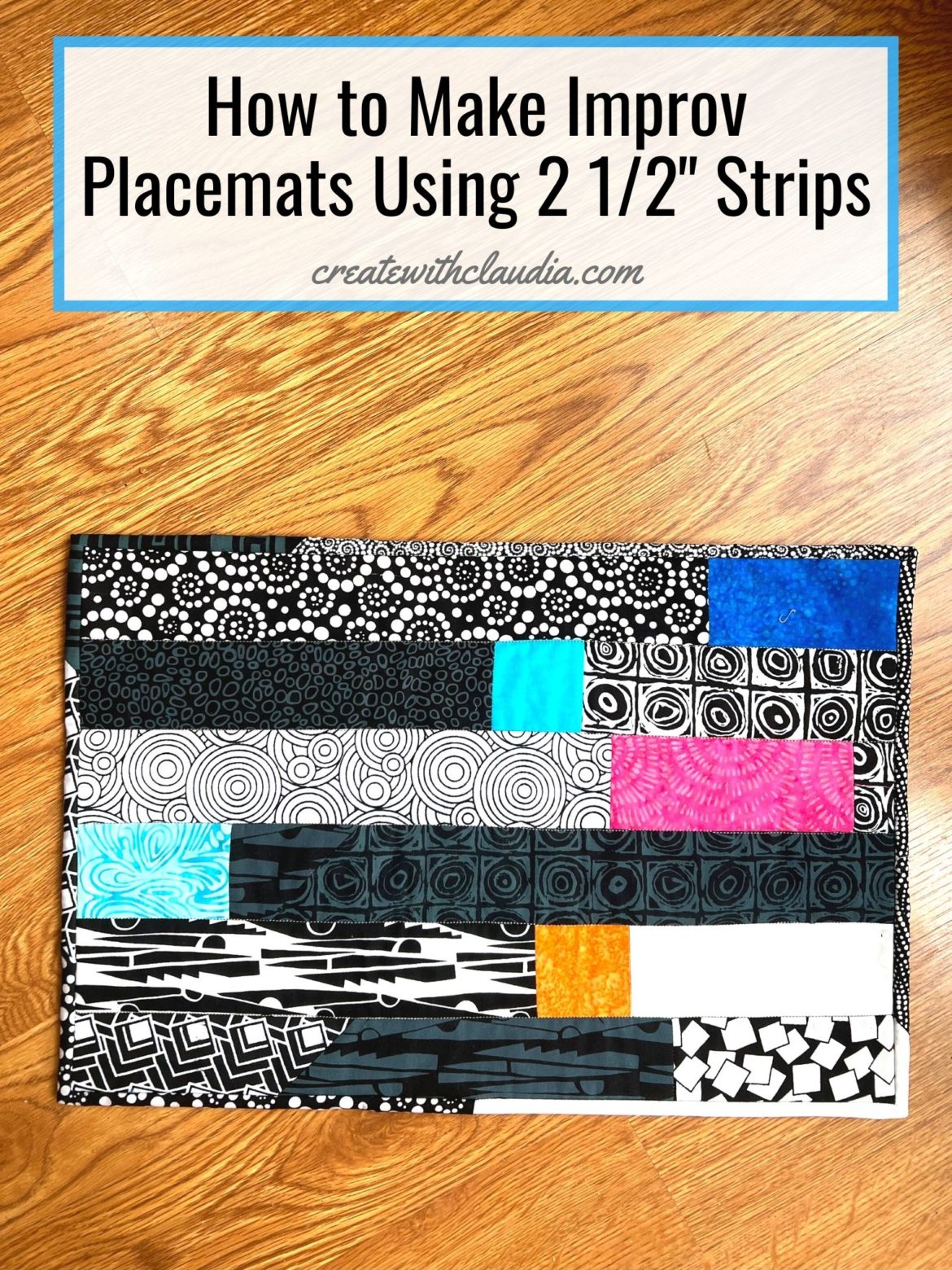 How to Make an Improv Placemat with 2 1/2″ Strips
This month the Island Batik ambassadors got to play with triangles. I used some of their lovely fabrics (more about them later) to make a fun and striking wall quilt. With the leftover strips I decided to make a fun tutorial. If you want an incredibly easy and scrappy project then you will want to know how to make an improv placemat with 2 1/2″ strips.
Did I say this was an easy project? I did, but I should say it again. Watch the video and you will see that it takes about an hour to whip up a set of four of these placemats. It is an ideal project for all of those leftover strips you have from your latest strip set (otherwise known as a jelly roll). Not only can you use strips, any scraps will do, so it makes a great scrap buster project.
Disclosure: Items used for this project were generously provided by Island Batik, Hobbs Batting, Aurifil Thread and Schmetz Needles.
See How to Make an Improv Placemat Using 2 1/2″ Strips Here
What I Used
To make my placemats I used left over strips from the Graphix pack I received in my January 2022 Island Batik ambassador shipment. Graphix is a stunning new line designed by Kathy Engle for Carl and Linda Sullivan of Colourwerx. In blacks and whites, it has infinite design possibilities.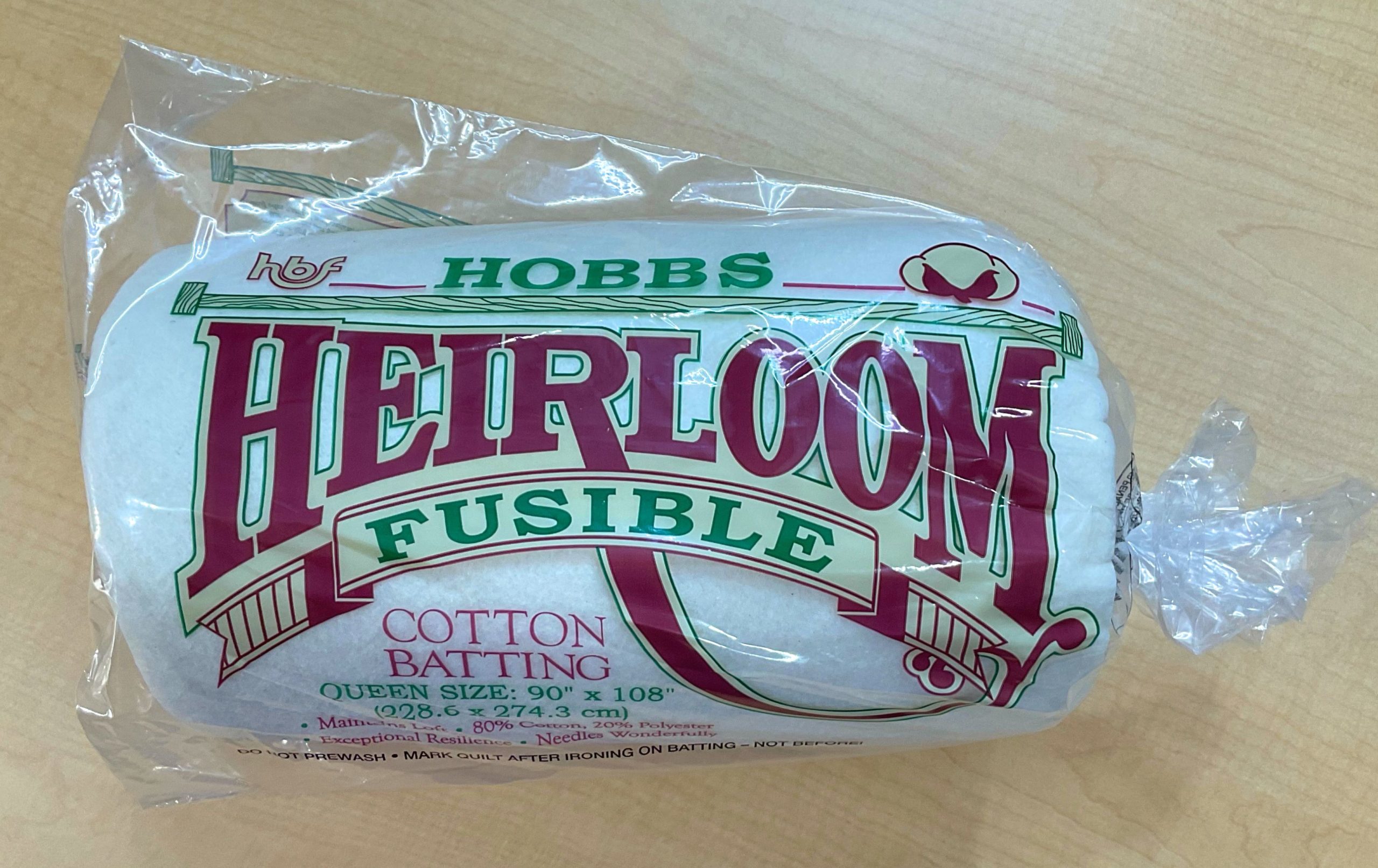 Those strips were paired with some of my brightly colored Island Batik scraps. I used Hobbs fusible batting because it was ideal for this project and I didn't have to baste. In my opinion nothing beats fusible batting for a project like this. To stitch and quilt I used Aurifil #5004 and Schmetz needles in my machine.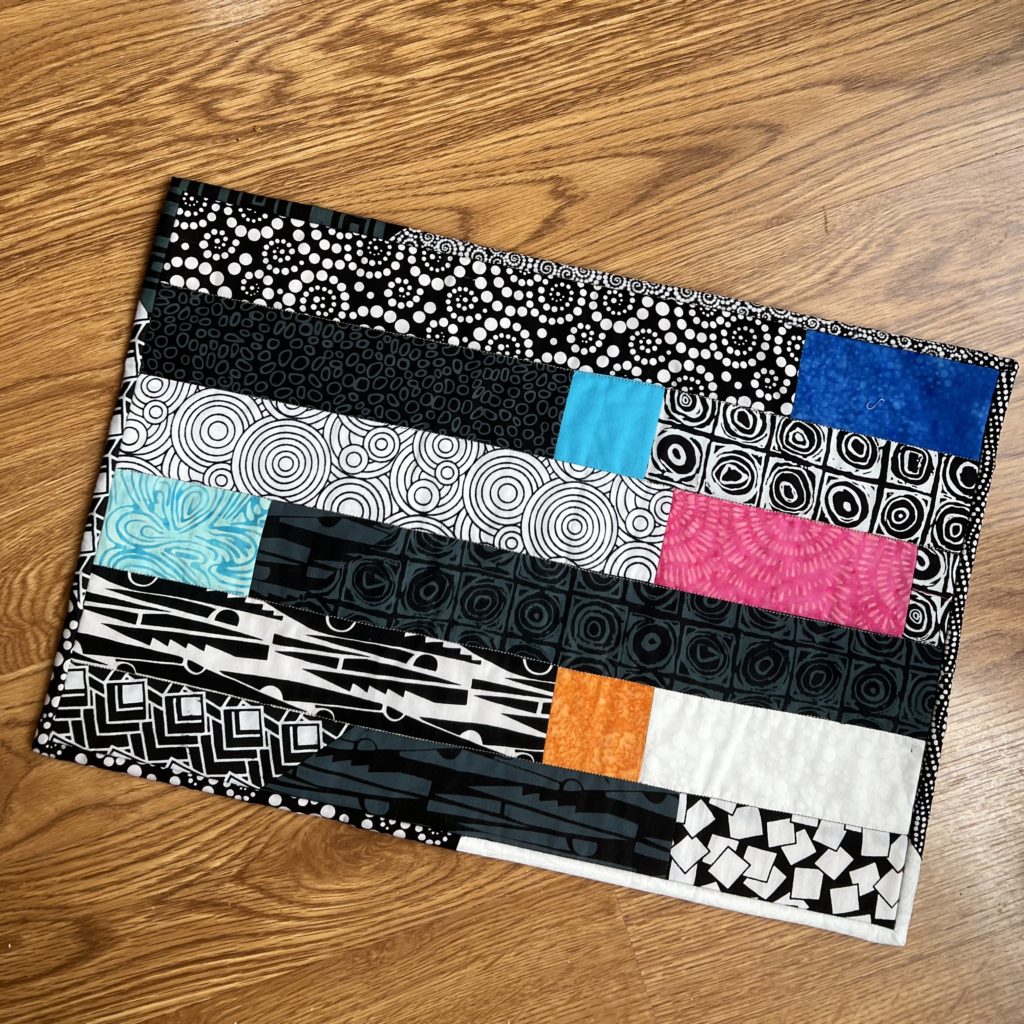 Liberating Technique
As you can see in my video tutorial, improv (or freeform) quilting is about as liberating as it gets. I don't know about you, but sometimes I love a project that I don't have to think about. Not only that, but the easier the project is, the better it is when doing improv.
When I made my placemat I felt like I was a kid again. I was back in grade school pulling out crayons and drawing all sorts of things.
The Inspiration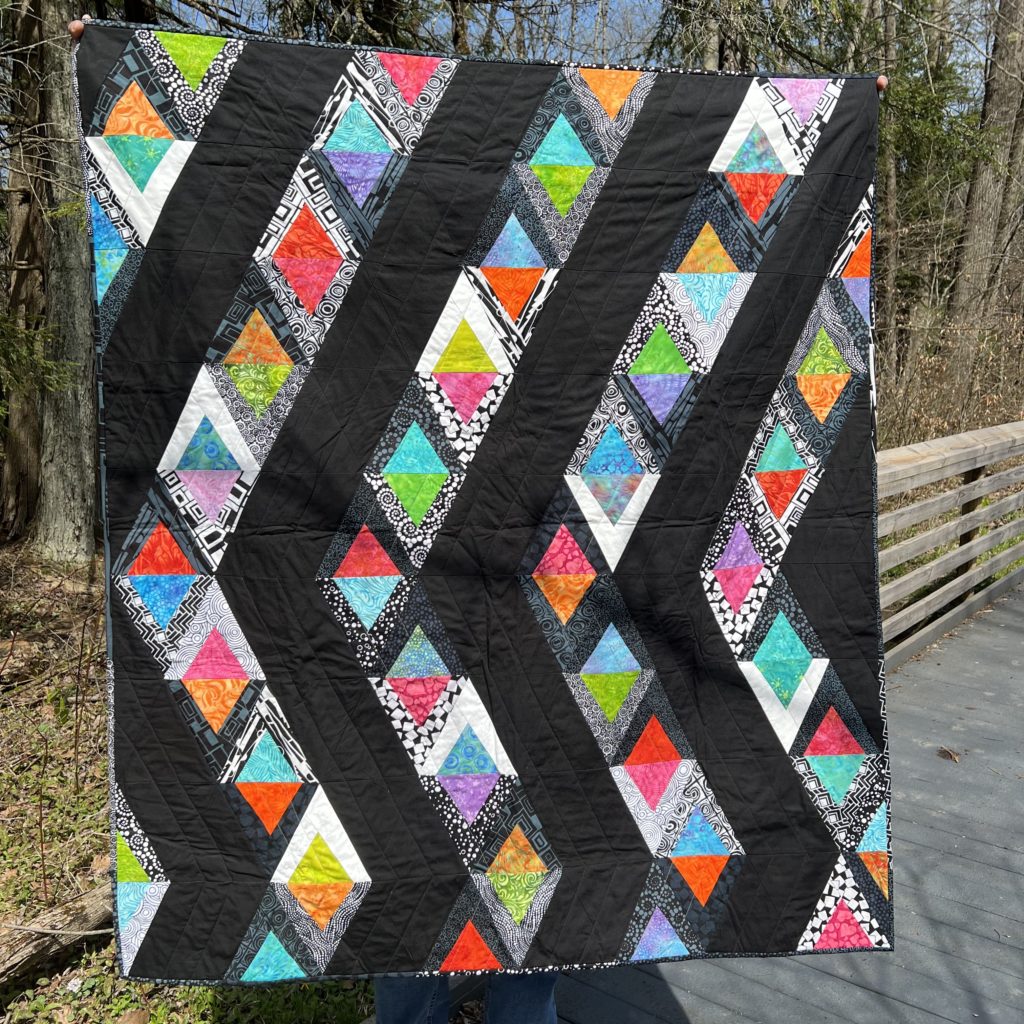 My ambassador project for the month was Triangle Tricks and here was the quilt I made. "Colors of Lightning" really shows off those strips from the Graphix line and those bright and beautiful colors that Island Batik is known for. With the exception of the binding and the backing, every shape in this quilt is a triangle. You can read all about it and how I made it in my blog post.
Give This Placemat Tutorial a Try
I hope you give this project a try. You'll be surprised at how easy and fun it is.
Happy Quilting! – Claudia