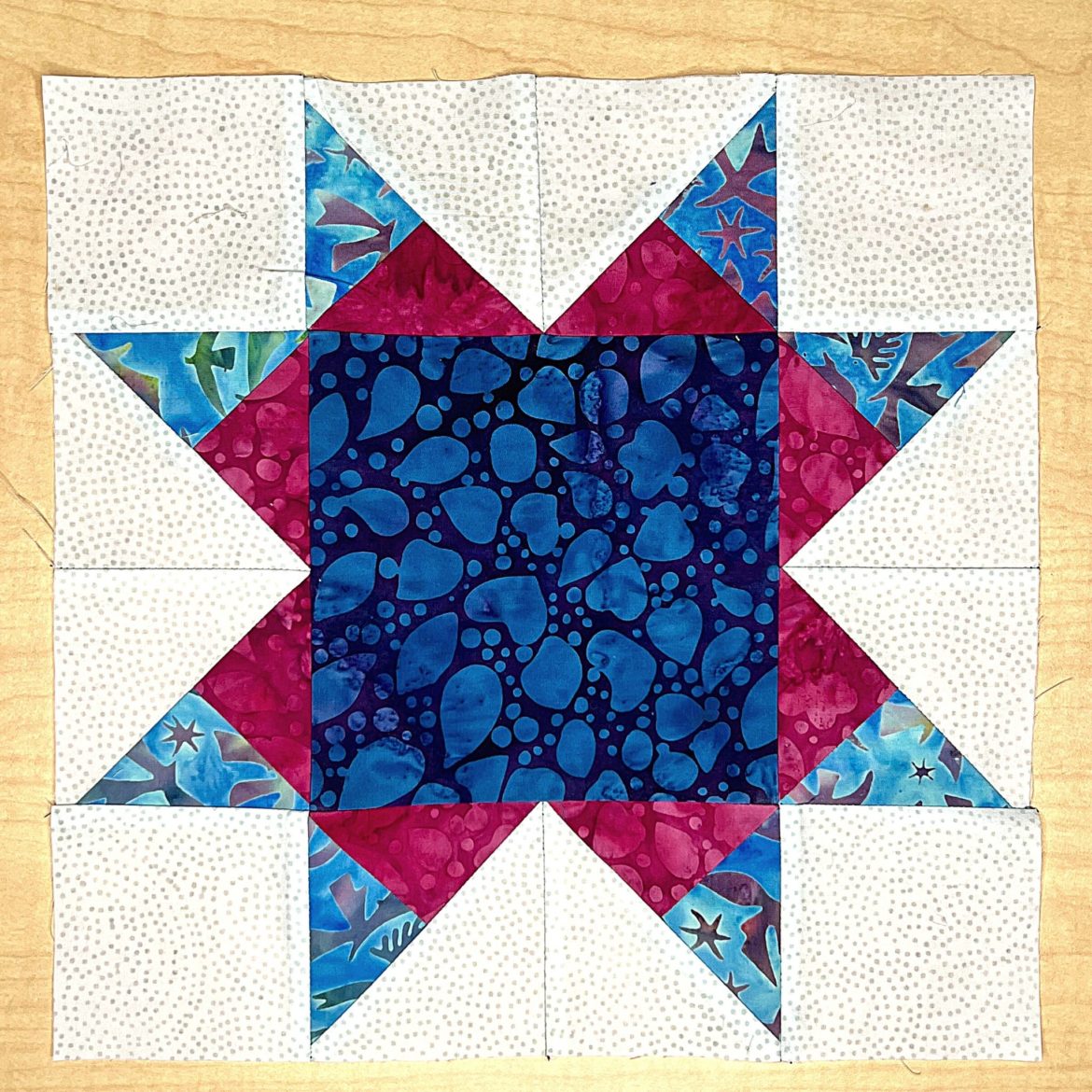 My Quilt Block For the Sisterhood Quilt Along
When the call went out to quilters to participate in a Sisterhood Quilt Along, I jumped at the chance. This event is hosted by Tamarinis and Kate Colleran Designs. I picked "Patricia", also known as "Aunt Adie's Album", and it is a fun one to make. Here is my quilt block for the Sisterhood Quilt Along.
The Sisterhood quilt represents women who have been important to us in our lives. When I was thinking about this, my mother immediately came to mind. She is, and has always been, the person I could turn to when I was happy, sad or scared. She's seen me at my best and my worst. Now that she is at an age where she needs extra help, I am glad I can be there for her.
My mother always told me that things happen for a reason and that in the end something always works out. You know what…she's right. Things have not always been easy and I have had some rough times in my life, but things have always worked out for me and I don't know if I could have done it without her.
The Sisterhood Quilt Along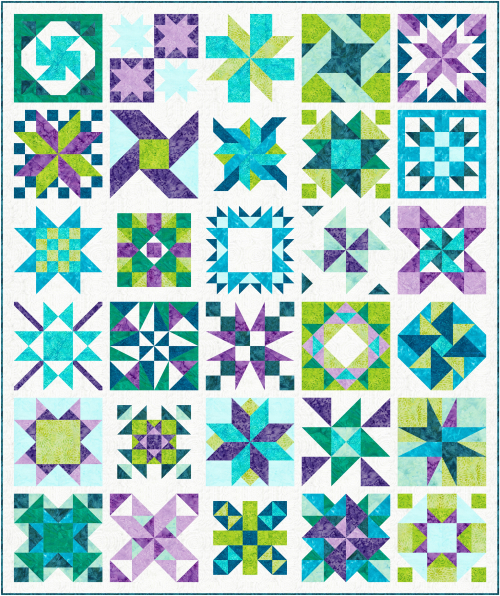 Celebrate the special women in your life and join the quilt along today. It's an incredible quilt with wonderful meaning behind it. All of the details can be found on the Tamarinis by Tammy Silvers and Kate Colleran Designs.
The Fabric I Used
I used fabrics from the new Island Batik line called Midnight Dazzle. The white background is Sprinkles from their Foundations line of neutrals. I love the deep rich colors of the fabric and the block.
Check Out All of the Blocks
Block 1 – Pamela at Pamela Quilts
Block 2 – Sarah at Quilted Diary
Block 3 – Christina at Sweet Potato Quilts
Block 4 – Nancy at Nancy McNally Quilts
Block 5 – Toni at Quiltoni
Block 6 – Deb at Quiltblox
Block 7 – Charisma at Charisma's Corner
Block 8 – Swan at Swan Amity Studios
Block 9 – Jennifer at Inquiring Quilter
Block 10 – Kate at Katie Mae Quilts
Block 11 – Belle at Seams Sew Me
Block 12 – Kathryn at Dragonfly's Quilting Design Studio
Block 13 – Laura at Slice of Pi Quilts
Block 14 – Jen at Faith & Fabric
Block 15 – Pam at Pam's Longarm Quilting
Block 16 – Megan at Meg's Choice Patterns
Block 17 – Patti at Sleeping Cat Creations
Block 18 – Manon at Mom & Me Quilting Co.
Block 19 – Helle-May at Helle-May Designs
Block 20 – Jennifer at Sweet Tea Pattern Co.
Block 21 – Claudia at Create With Claudia <— That's Me!
Block 22 – Anne at Said With Love
Block 23 – Raija at Quilter's Treasure Chest
Block 24 – Raylee at Sunflower Stitcheries
Block 25 – Nancy at Masterpiece Quilting
Block 26 – Annette at Southwind Quilts
Block 27 – Laura at Orange Blossom Quilt
Block 28 – Becky at Patchwork Posse
Block 29 – Shankari at Sewl Sister
Block 30 – Joy at Shout 4 Joy