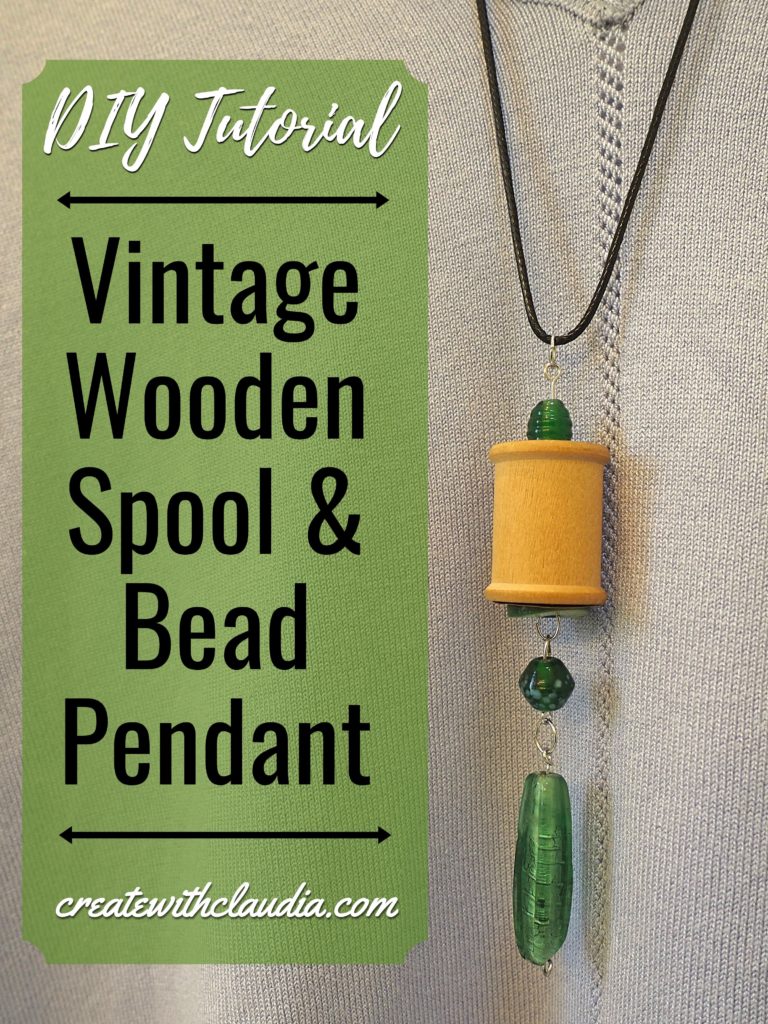 In the area where I live is this terrific recycling store that sells all kinds of used items for artists. It's a treasure trove for those of us who create things, and I always end up buying something. On my last visit, along with handfuls of buttons and beads, were a handful of vintage wooden spools that came home with me. I bought them on a whim and I didn't have any particular project in mind, so I put them in a small dish and set them aside. It wasn't until I was sorting through the beads, that the idea for this vintage wooden spool and bead pendant tutorial came to me.
As you can see, I made it in two different colors, and I just can't decide which one I like best, the brown or the green one. Whenever I wear either pendant, I get compliments on it. It's a unique and funky addition to my necklace collection that I will wear for years to come.
To make this, you will need an empty wooden spool and some beads, along with some standard jewelry making supplies and tools. The spools I used don't have thread on them, but if yours do, don't remove it right away. I think the colored thread could add a nice design element to the necklace. You can always remove the thread later if you don't care for the look.
Instructions
These instructions are for one pendant which will measure approximately 4" long, depending on the beads you use.
Supplies You Will Need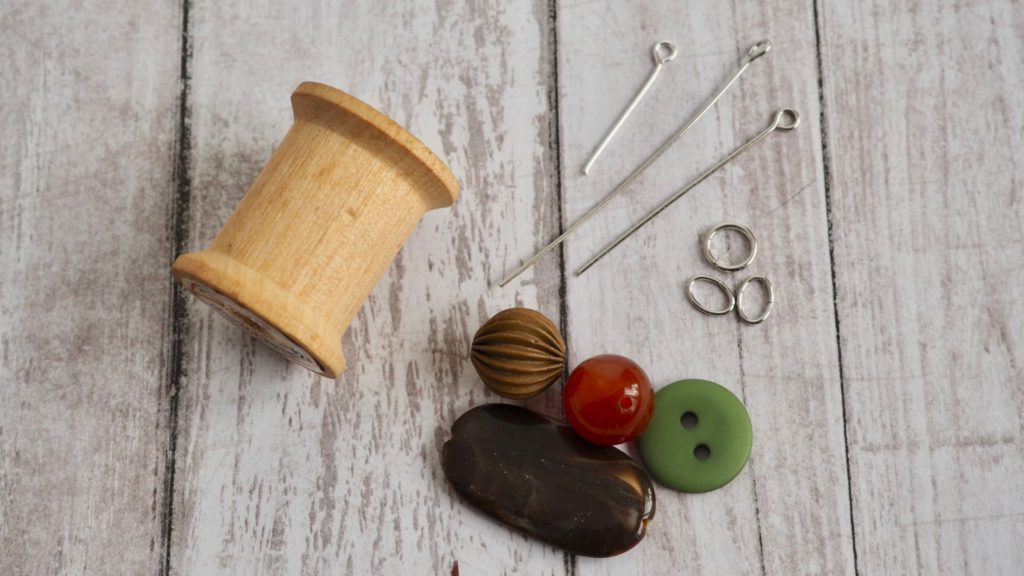 One Wooden Spool – 1 1/8 inches long*
3 Beads**
1 Button***
3 Eye Pins – 1 – 50 mm, 2 – 30 mm ****
3 Jump Rings – 7 mm
Jewelry Pliers – Round Nose, Flat Nose, Side Cutter
Notes
* I would suggest using a spool this length or shorter. If you use a spool that is longer than that, it gets tricky finding eye pins that are long enough.
** When choosing beads for the project, be careful that the bead at the top of the pendant is not too large. If it is, the eye pin will not be long enough to go through the bead, spool and button. The brass bead I used was about 8 mm in diameter. You also don't want the bead to be so small that it falls into the center of the spool.
***If you prefer, you can use a flat bead instead of a button. The button prevents the bottom beads from being pulled up to the spool when wearing the pendant.
**** Depending on the size of your spool and the beads you use, the size of the eye pins you use may be different than the ones I used. Make sure that the pins are long enough before you start assembling.
Please note: This post may contain affiliate links which means that if you make a purchase after clicking on one of the links, I may get a small commission (at no additional cost to you). Please see my full disclosure policy for more information. As am Amazon Affiliate I earn from qualifying purchases.
Assembling The Pendant
First Section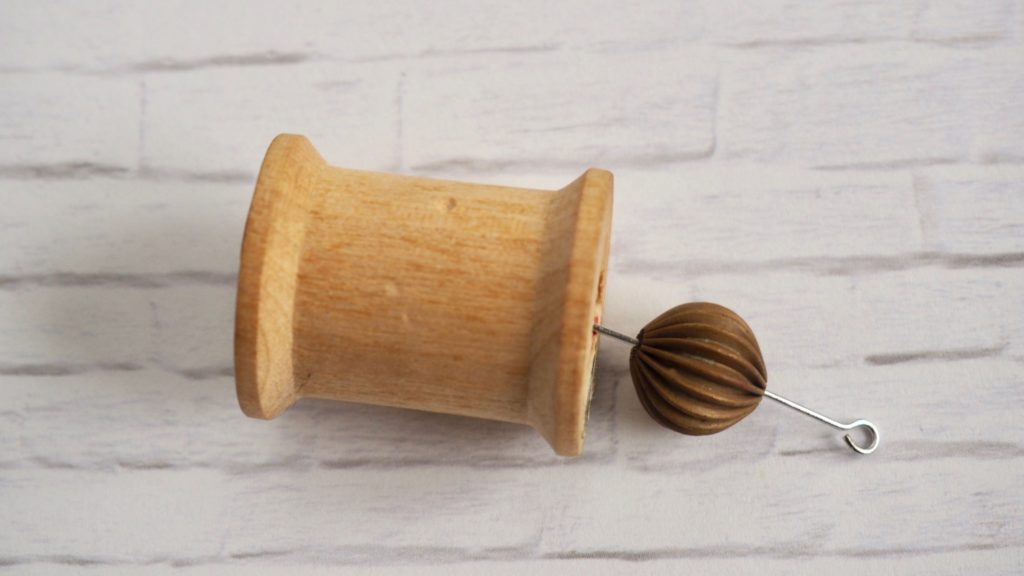 To begin, insert the eye pin through the top bead and the wooden spool.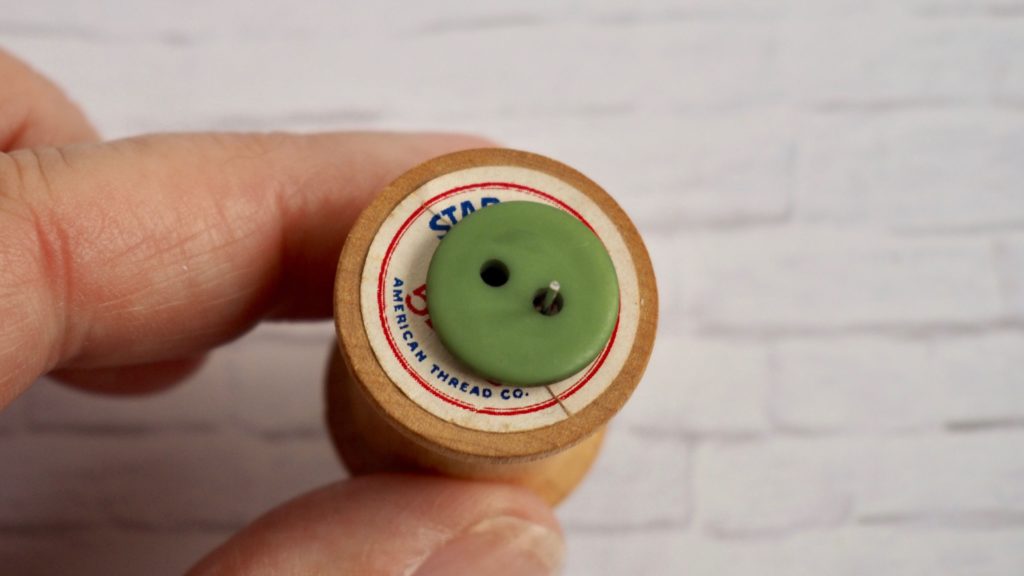 Next, flip this section over and add the button to the bottom of the spool.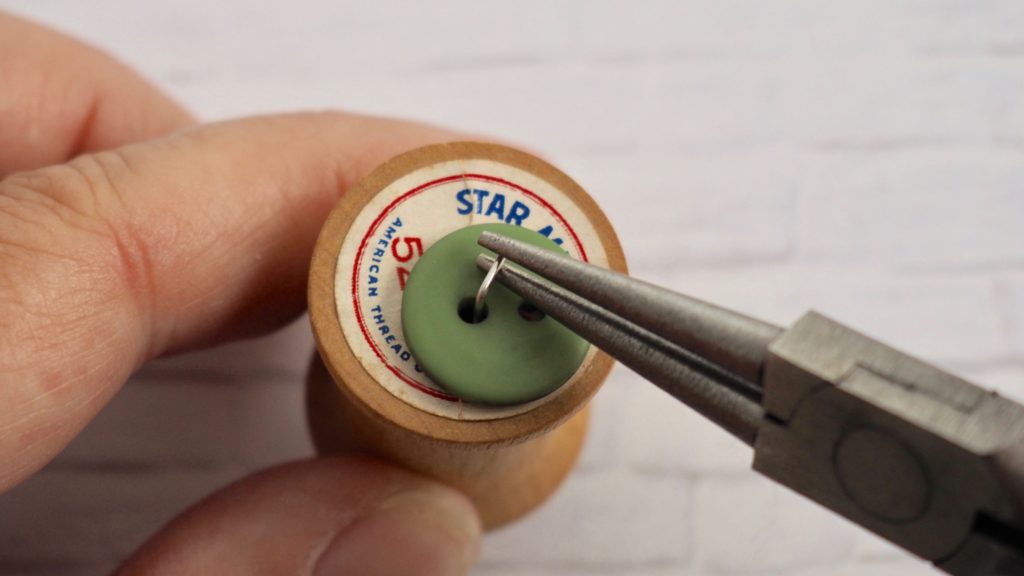 Using your round nose pliers, form a loop underneath the button to secure it.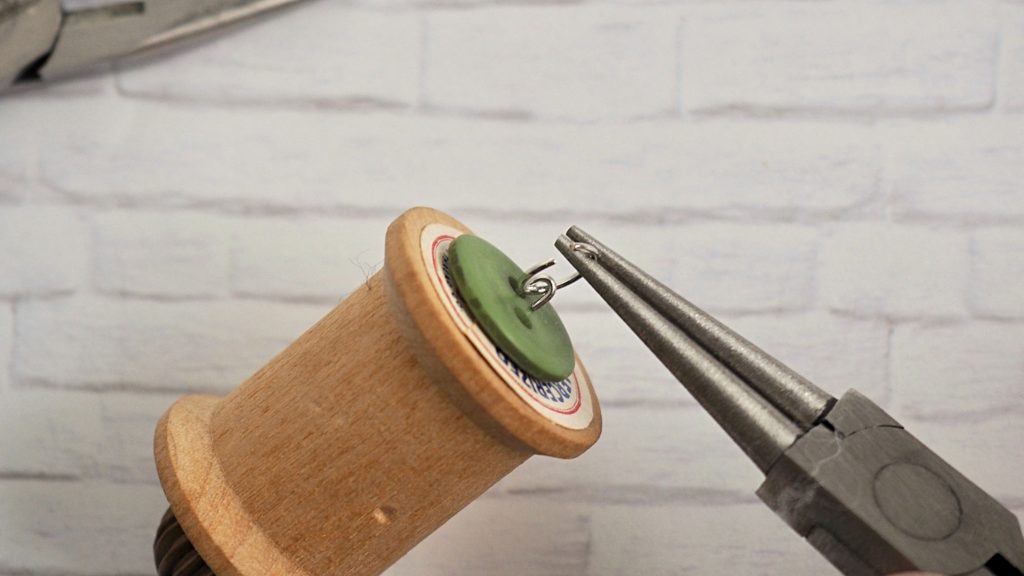 Add one jump ring to the loop at the top of the brass bead and one to the loop at the button. Don't close this jump ring yet because you will be adding another bead to it.
Second Section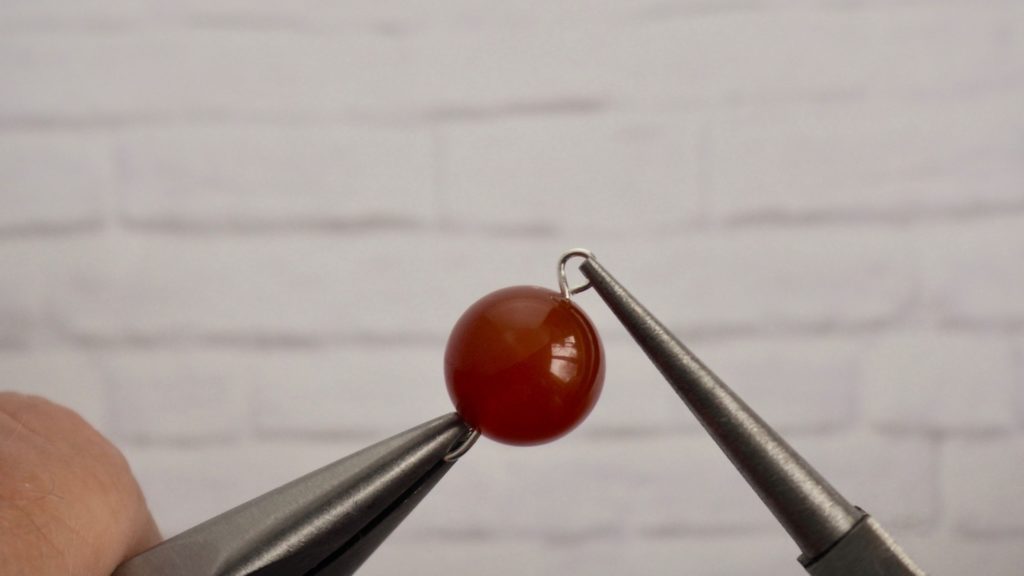 Insert an eye pin through your next bead, in my case, the rust colored carnelian one. Form a loop on the one end, and if needed, cut off any excess of the pin.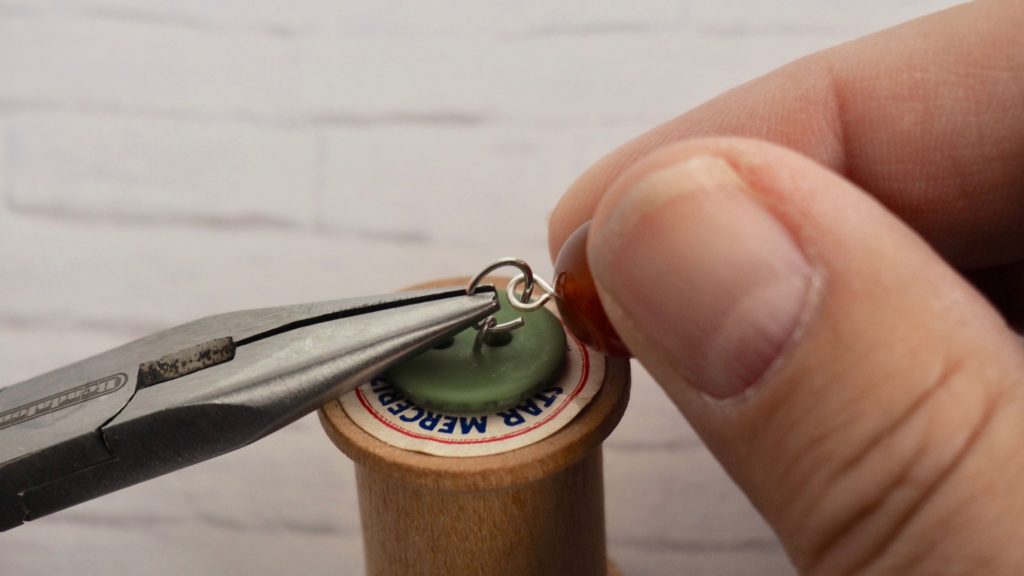 Attach this bead to the jump ring that is next to the button. Pinch the jump ring closed to secure it.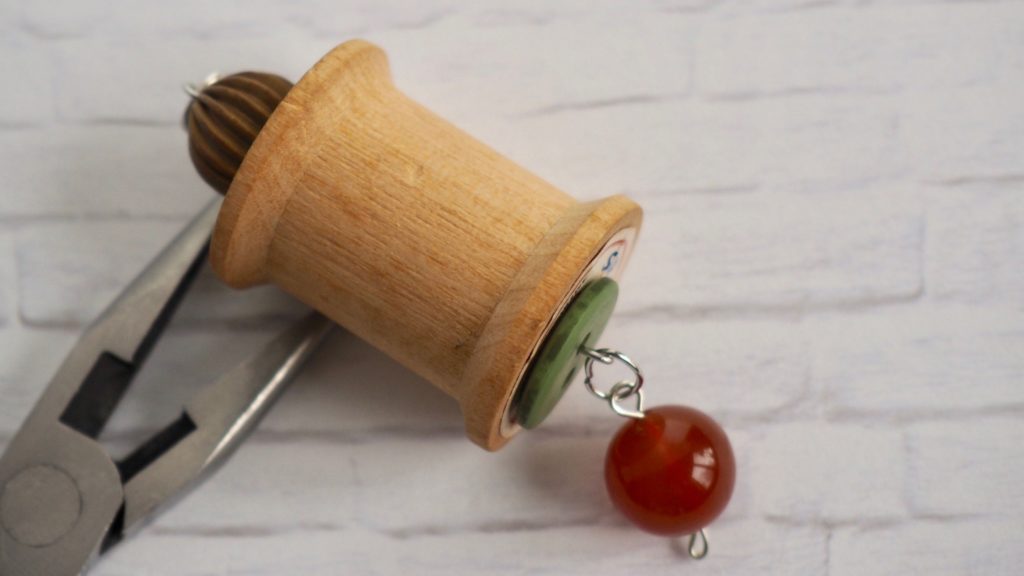 Add a jump ring to the bottom of the carnelian bead, but don't close it yet. You still have to add the last bead.
Third Section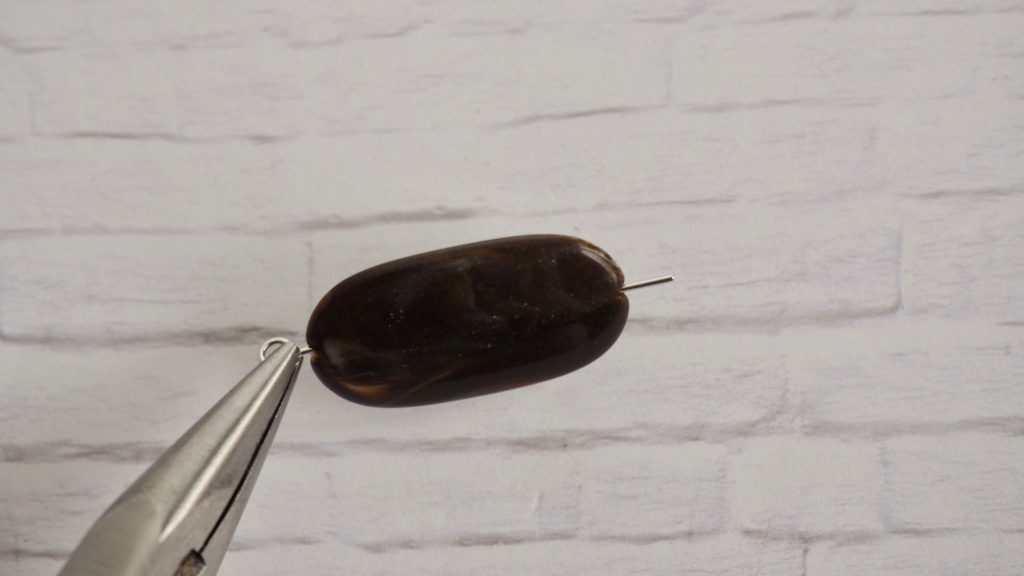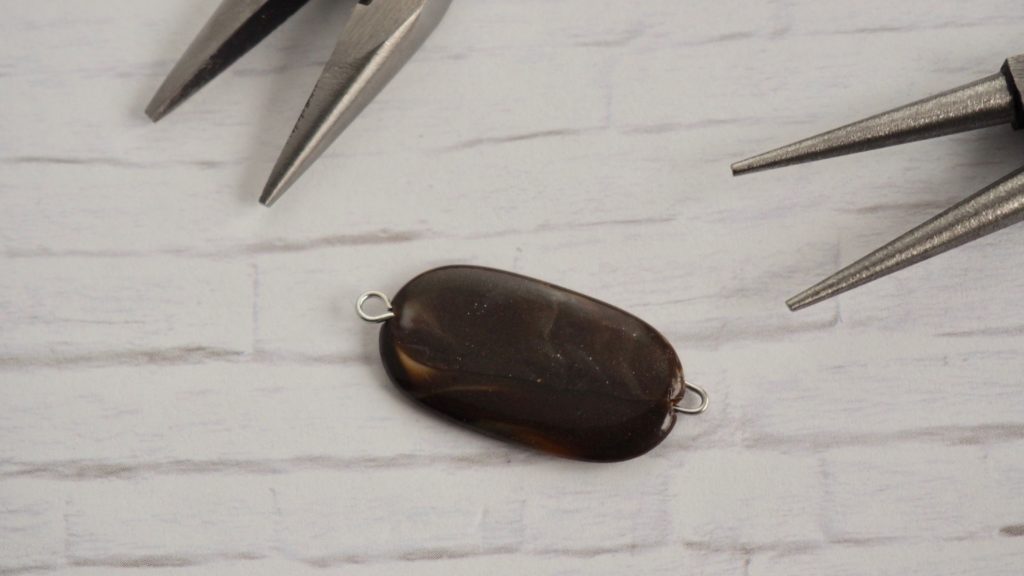 Repeat the same process you used on the carnelian bead with the last, and longer, bead. In my pendant it's the brown oval bead which measures approximately 1" long.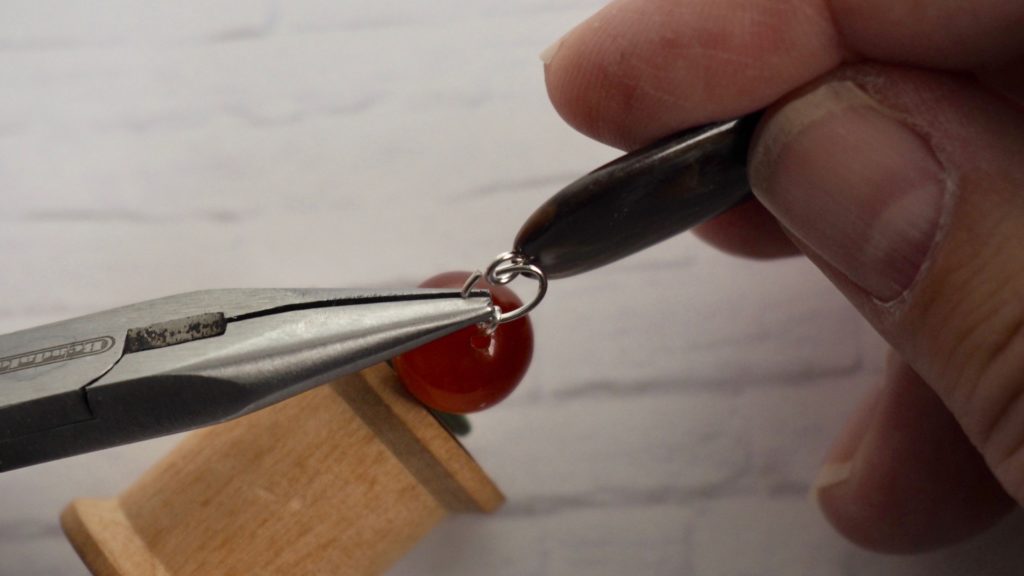 Finally, attach the long bead to the jump ring on the bottom of the carnelian bead, and pinch the jump ring shut to secure the link.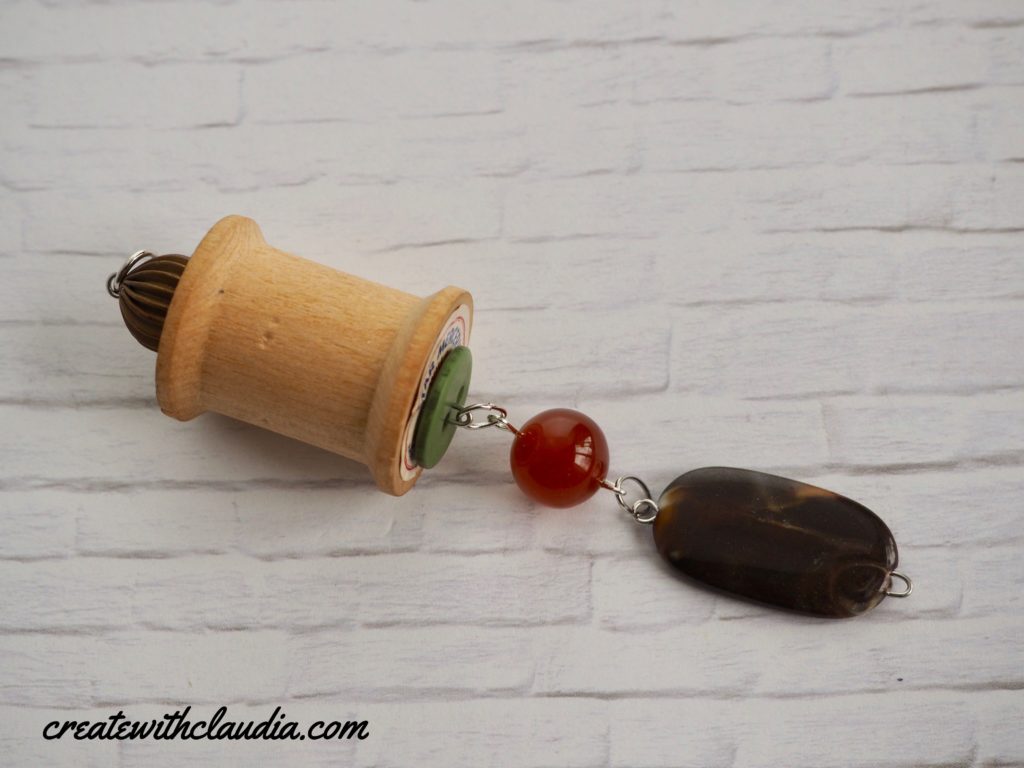 The Pendant Is Ready To Wear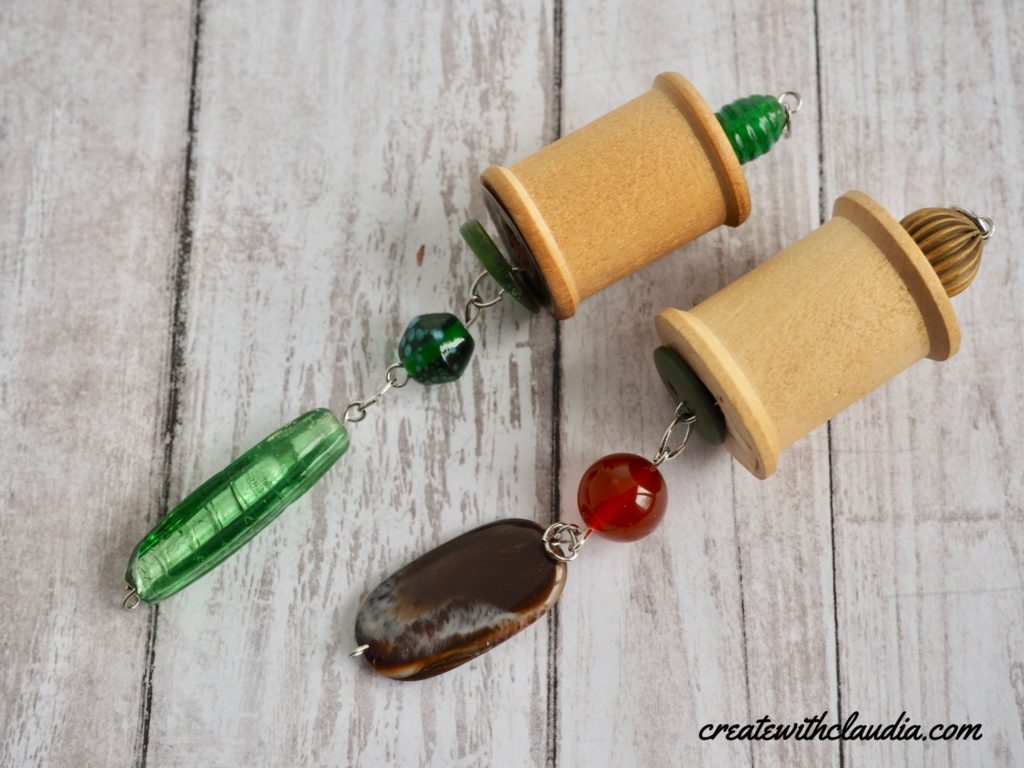 That is all there is to it, and after you are done, you end up with a fashionable addition to your jewelry wardrobe.
I used a black cord necklace for my pendant, but, depending on the jewelry findings you use, a gold or silver chain would look nice with it as well.
If you want to add some more design elements, wrap some embroidery floss around the empty spool. You could also make it longer and add more beads. Personally, I think that 4 inches is about as long as I like for my pendants to be.
This pendant looks great on chunky sweaters or gauzy blouses.
I hope you get a chance to try out this vintage wooden spool and bead pendant tutorial. I bet you'll love your new pendant as much as I love mine. And if you like making crafts with wooden spools then you'll love this list of 11 awesome wooden spool crafts.