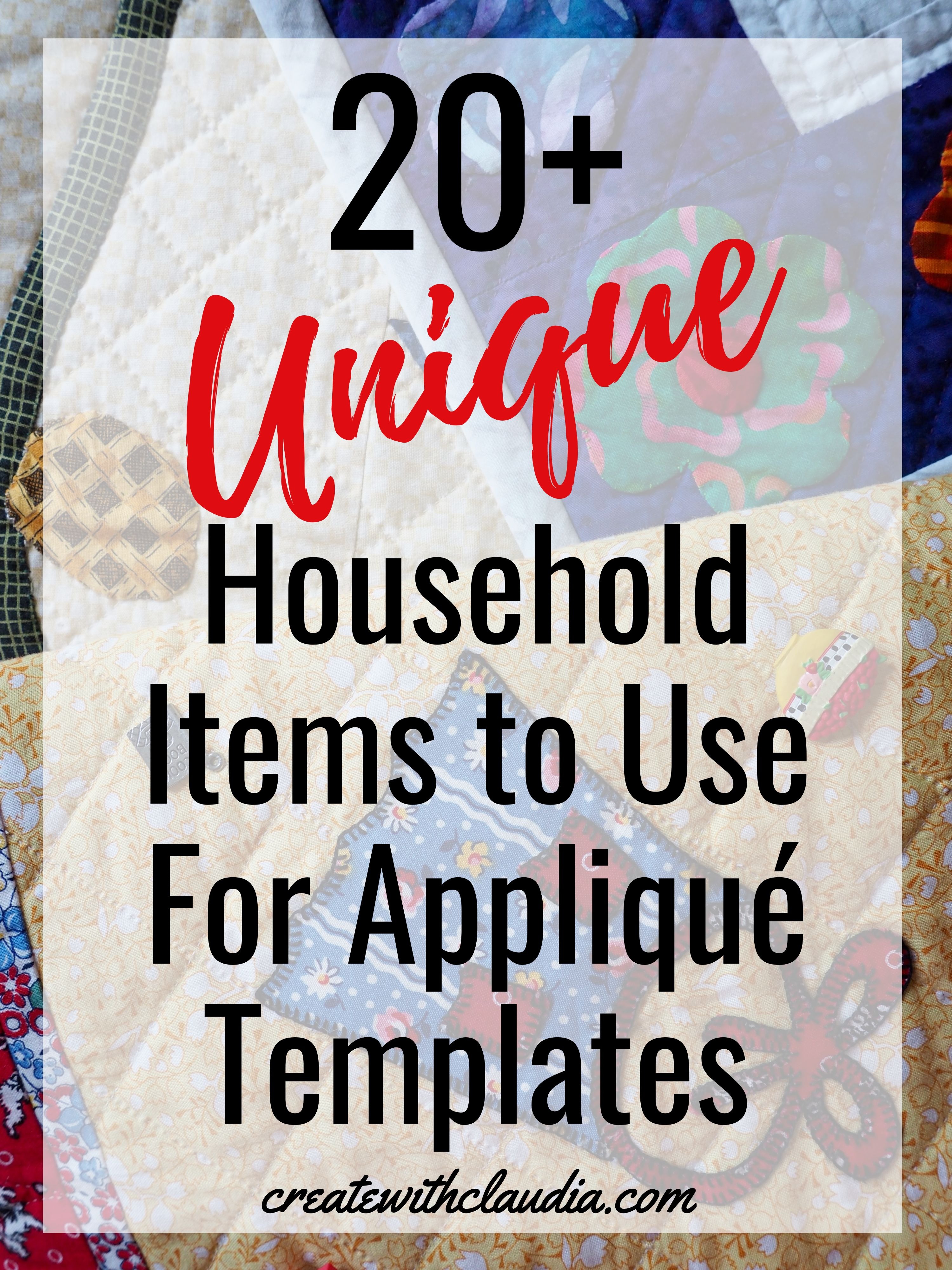 20+ Unique Household Items To Use For Appliqué Templates
I am the first to admit that I don't use a lot of appliqué in my quilting. However, every once in a while, I will design a piece that includes some in it. The problem I have with this is that I am kind of frugal, and I don't like to spend money on appliqué templates that I will only use one time. Additionally, the ones available for sale are not always what I am looking for. So I improvise, and in doing so, I've come up with 20+ unique household items to use for appliqué templates.
I'm always surprised at the things I can find. From cleanser containers to magnets, I've never had a problem finding the perfect shape. Of course, if you are following a particular pattern, then you are going to want to use the templates that are provided with the pattern. However, if you are coming up with your own appliqué design, your first stop ought to be in your house.
Like store bought templates, these items are suitable for any type of appliqué you will be doing.
Items Around Your House
These are items that I have, but use your imagination and I am pretty sure you will be able to find plenty of other things too.
Coins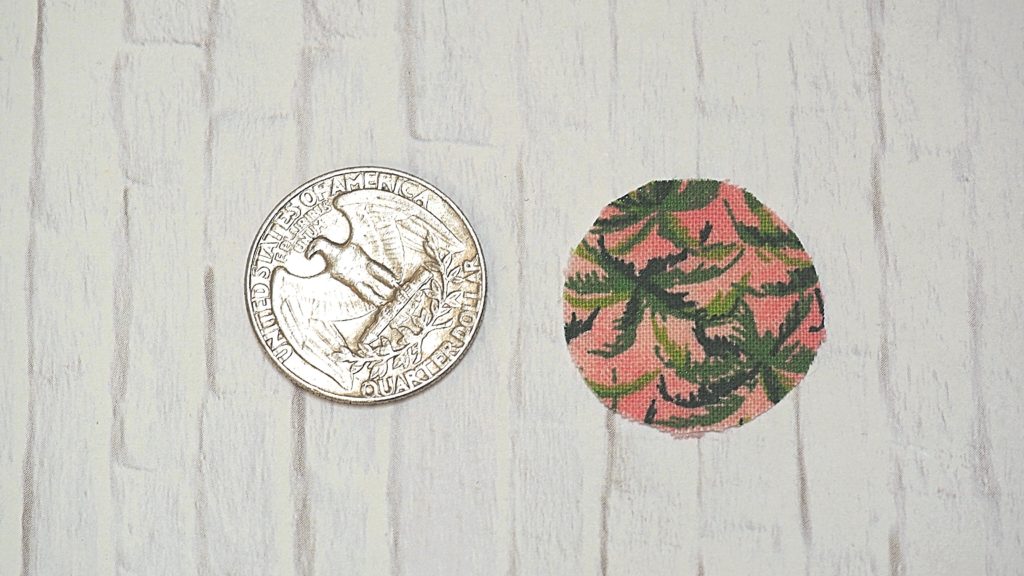 These are easy to use, and you get four different sizes of circles to choose from.
Buttons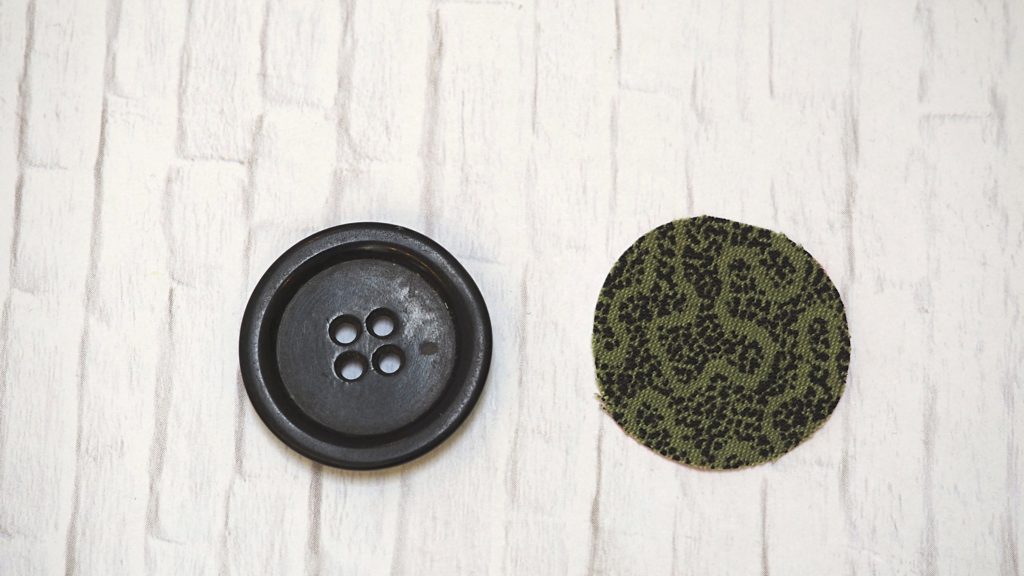 Buttons are perfect for smaller circles.
Cups and Glasses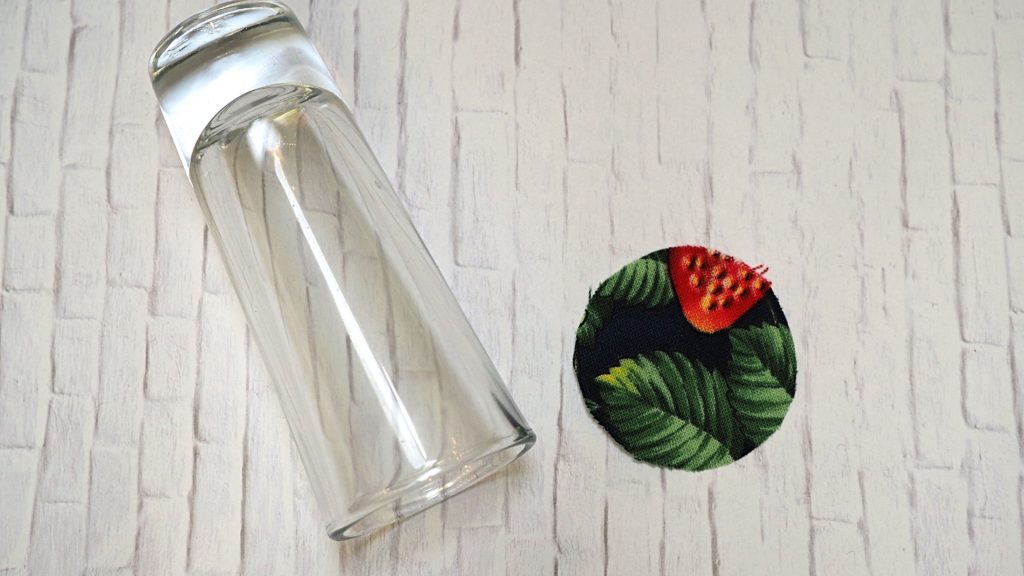 You will be able to get pretty much any size circle using various cups from your cabinets. For smaller circles try a shot glass.
Laundry Detergent Cups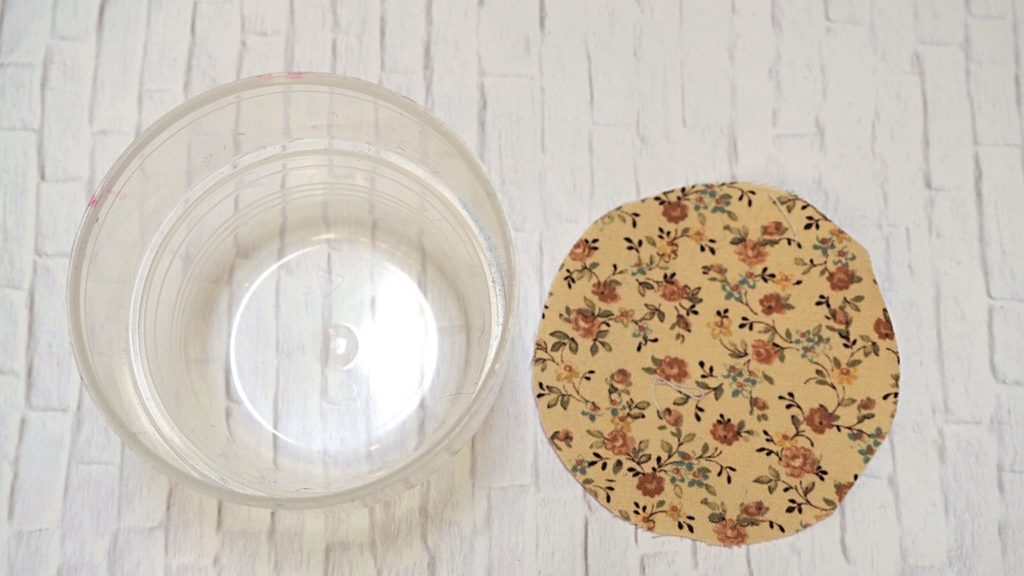 Another good circle template, just make sure the detergent cup is clean before you use it.
Shampoo Bottle Top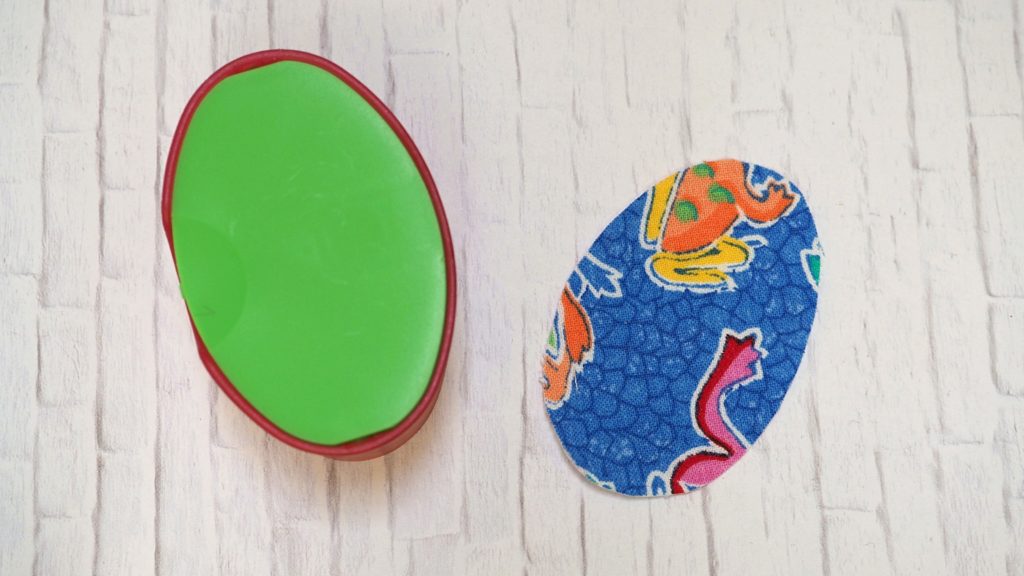 Shampoo bottles come in all shapes and sizes. I used the top of a bottle to get a good oval shape that is perfect for flower petals.
Magnets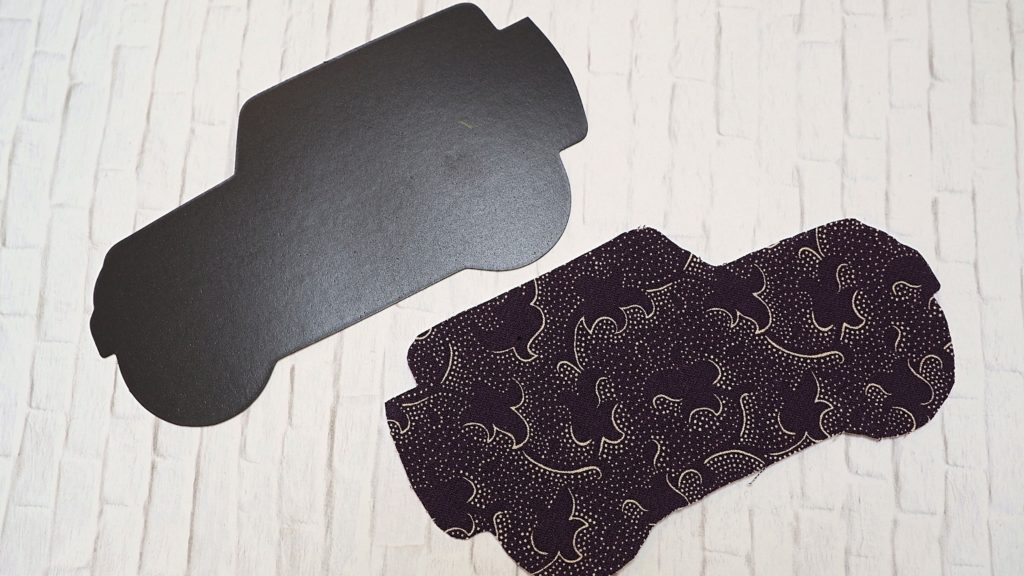 Practically everyone has a magnet or two on their refrigerator, and some of them, especially the flatter ones, make great templates.
Scissor or Cutlery Handles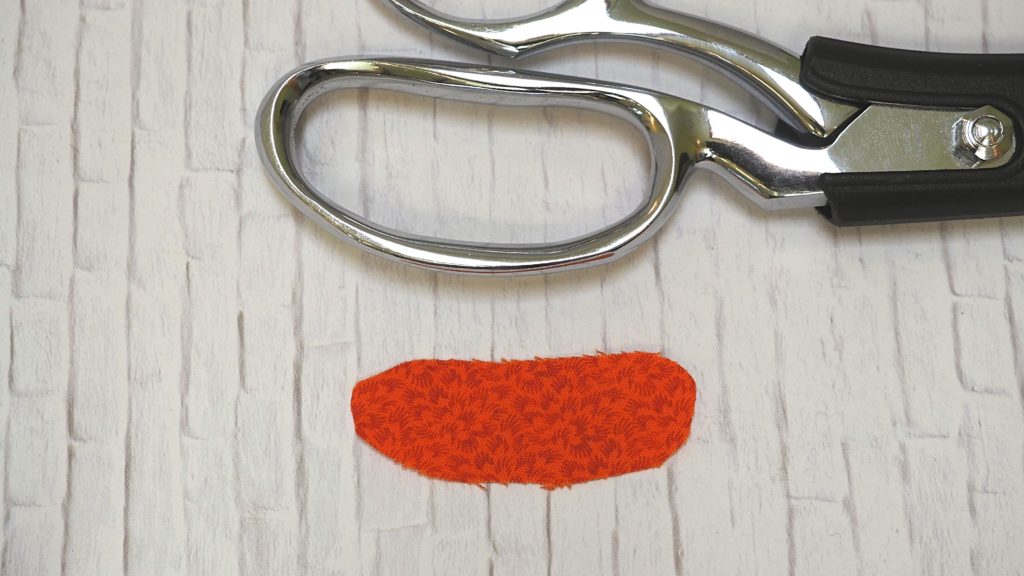 The insides of handles can make good templates for shapes that can be hard to find.
Cookie Cutters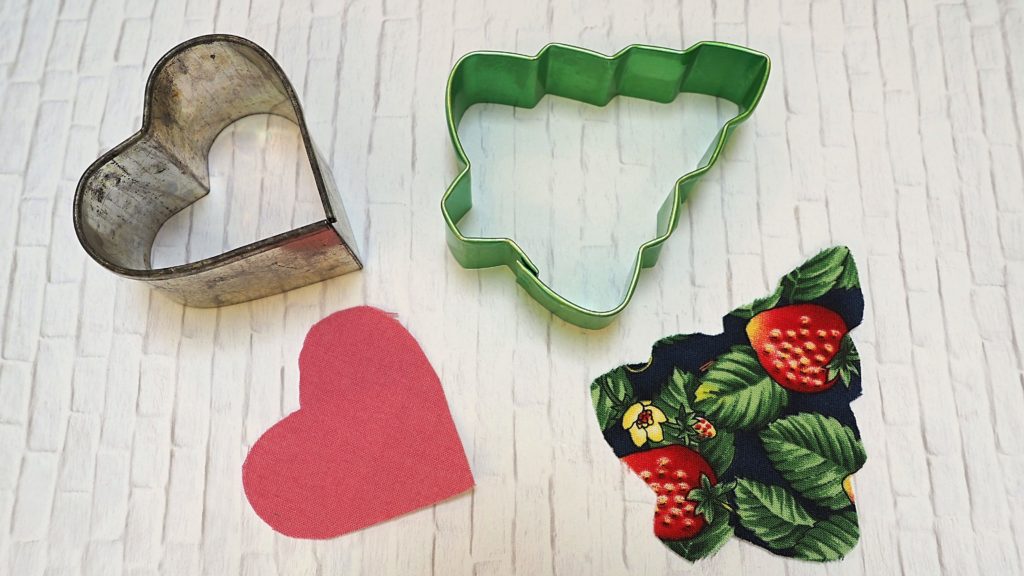 These are my absolute favorite items to use for templates. They come in any shape or size and are easy to trace around.
Decorative Bowls and Dishes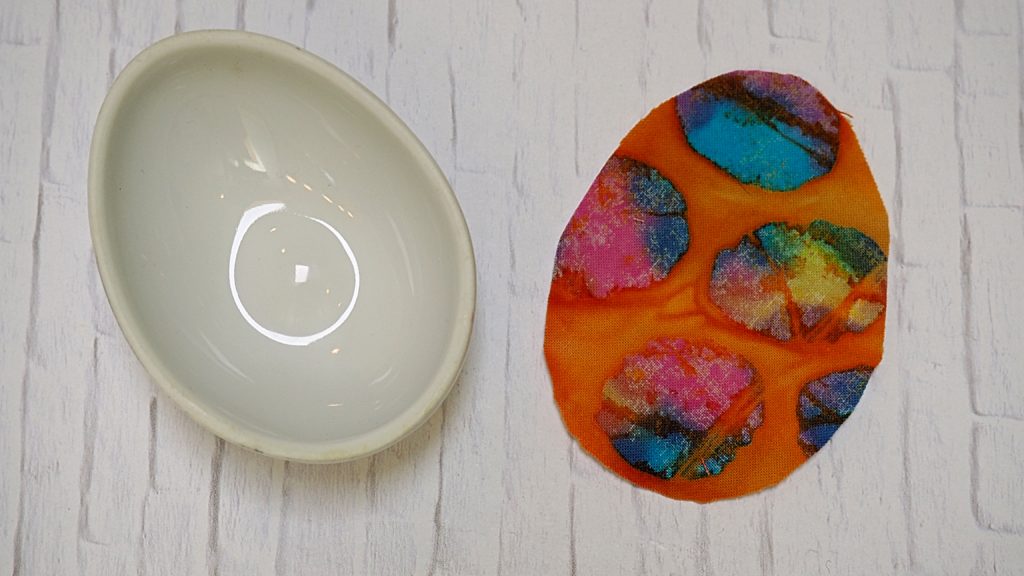 Don't forget to look at your holiday décor or your display cabinets. Special dishes often have interesting shapes. For example, my Easter candy dishes were perfect for an egg or oval shape.
Scissor Sharpeners
When I was looking around my sewing room for items, I found this scissor sharpener. It was perfect for an oval shape, and cutting out the shape in black and red fabrics created this fun lady bug.
Stickers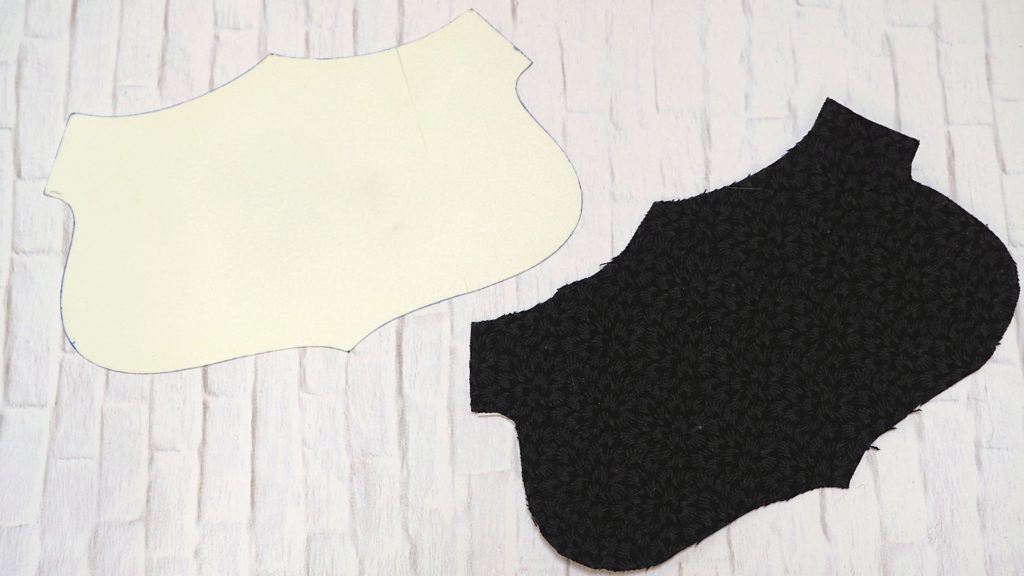 I always bring home a sticker when I go on vacation, and some of them are in fun shapes. They can be a bit tricky to trace around, so it would be better if you trace it onto something else and use that as your template.
Tin Box Lids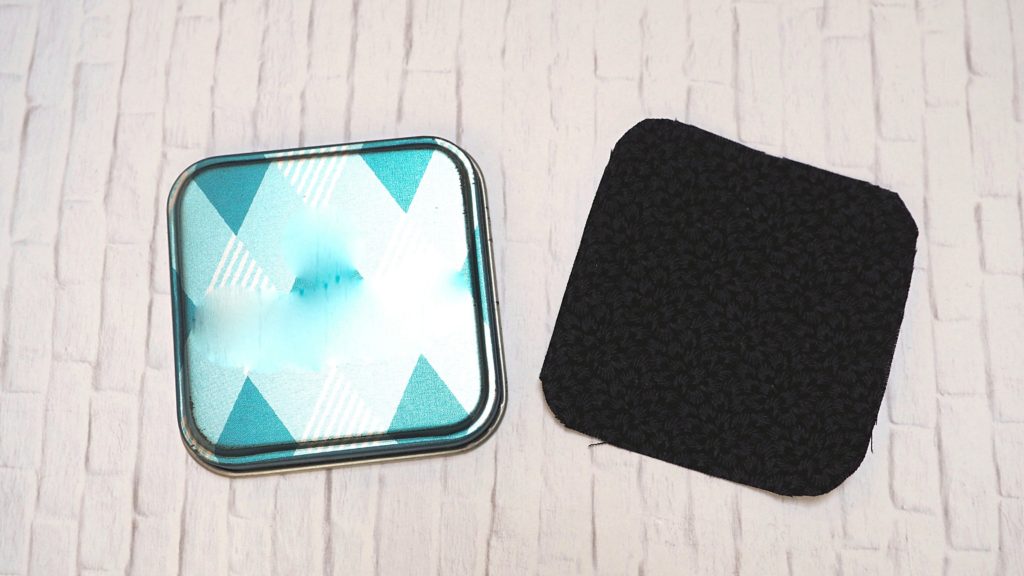 I never get rid of empty tins and they can make good templates.
Seashells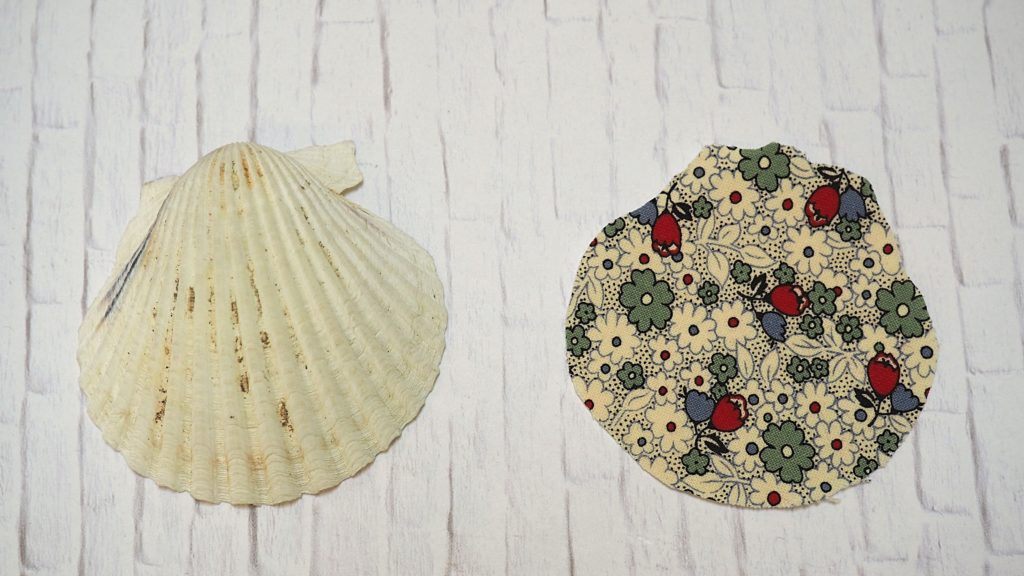 I am pretty sure everyone brings home at least one seashell when they come home from the beach. Some of them, like this scallop shell, make a great template.
Jewelry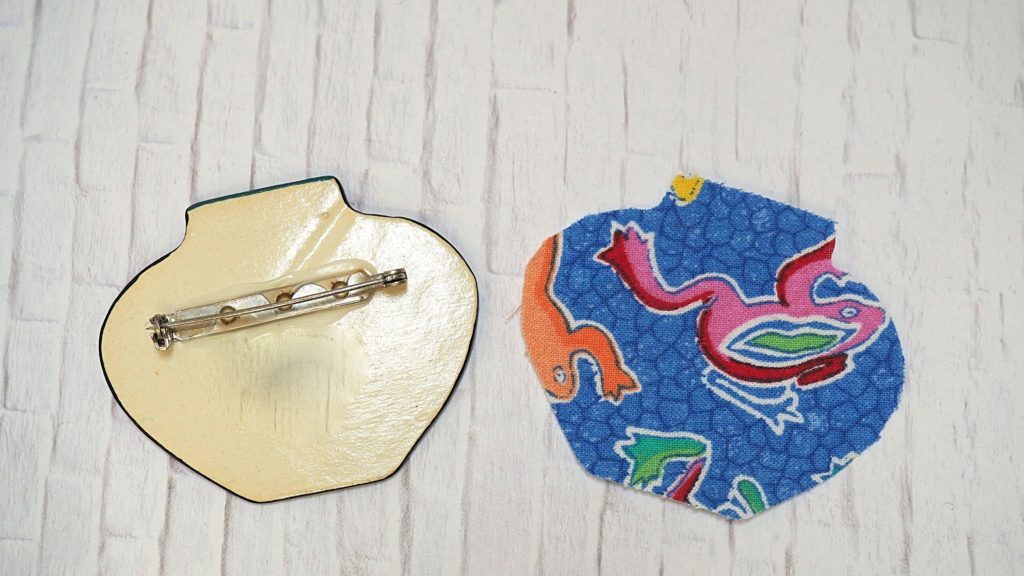 Check out your jewelry box to see if there is something interesting. Flat brooches work well.
Other Items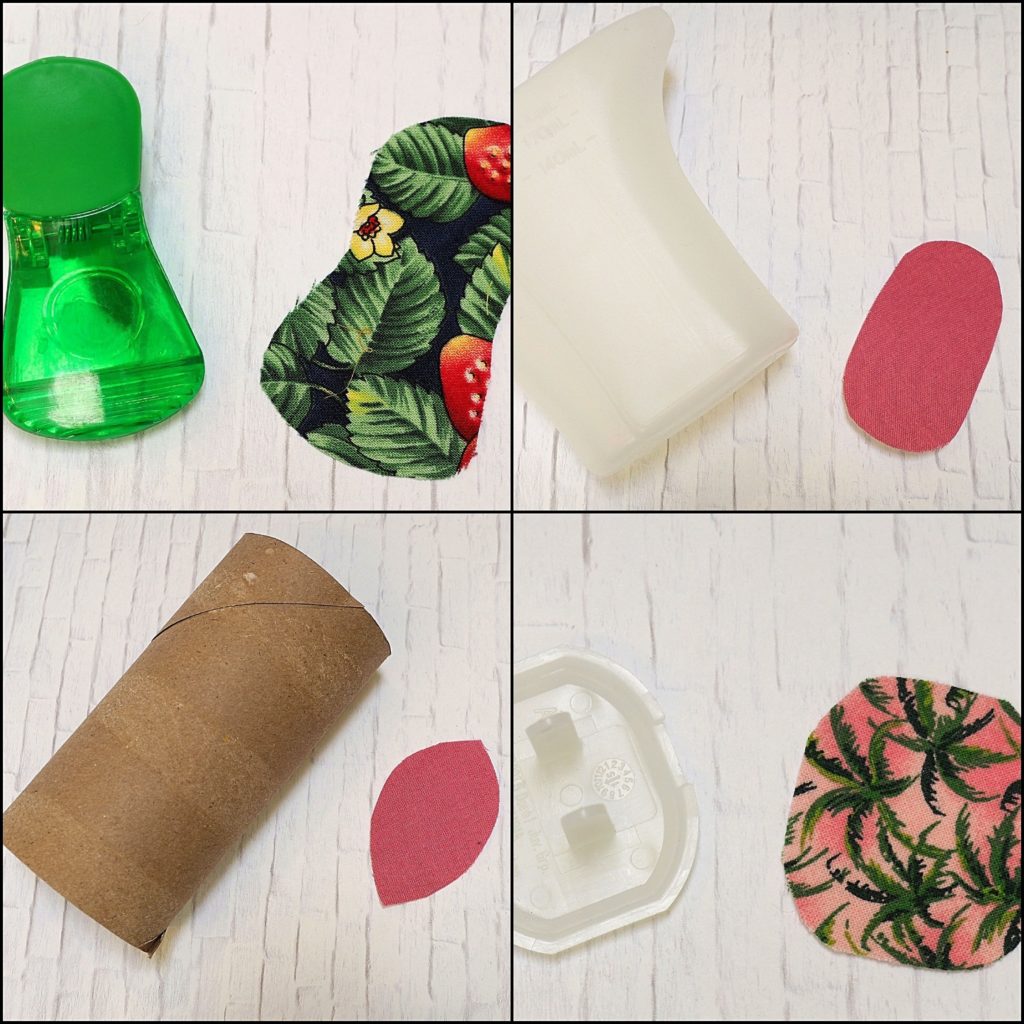 The items listed above are just some of the more common things you can use for uncommon household appliqué templates. Other things that work are outlet covers, chip clips and toilet paper rolls (squeeze ends together for a perfect leaf shape).
Draw Your Own Template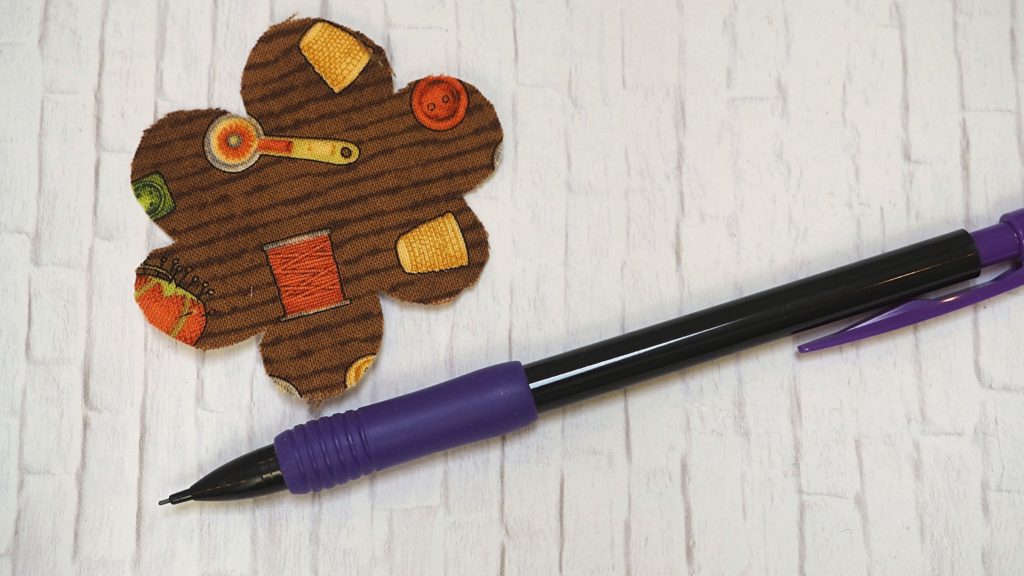 When all else fails, draw your own template. You can come up with any shape you can imagine and it will be uniquely yours.
You may be tempted to trace a shape from a book or magazine, however be aware of copyright issues before you do.
Save Money and Make Your Own Templates
If you are using the same appliqué shape multiple times in a quilt, it may not be practical to trace around certain items, like a shampoo bottle cap, over and over. Also, some things, like stickers, get damaged if traced around multiple times.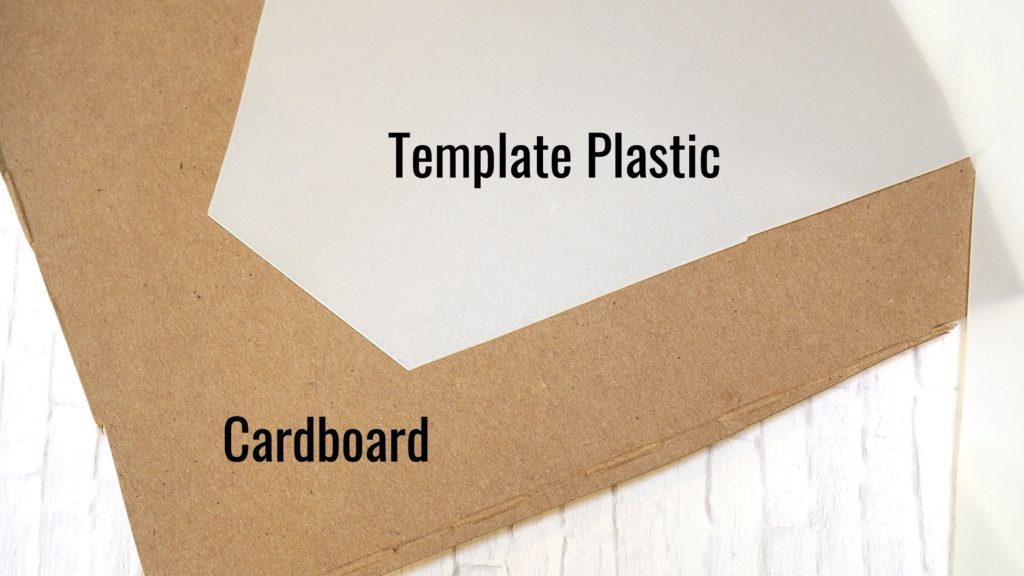 To avoid these problems, make your own templates. You can trace your shape onto template plastic or a cereal box. It's easy and these templates can last a long time.
As an Amazon Associate I earn from qualifying purchases.
How To Make Your Own Quilt Appliqué Templates
If you would like more information on how to make your own templates, this article can help you out.
I have very few templates that I have purchased. I find it much easier to make my own. For example, in the photo below, I drew the aprons for my "Kitchen Quilt" and the flowers on my batik piece. I used coins to get the flower centers and an egg shaped bowl to get the plaid leaf.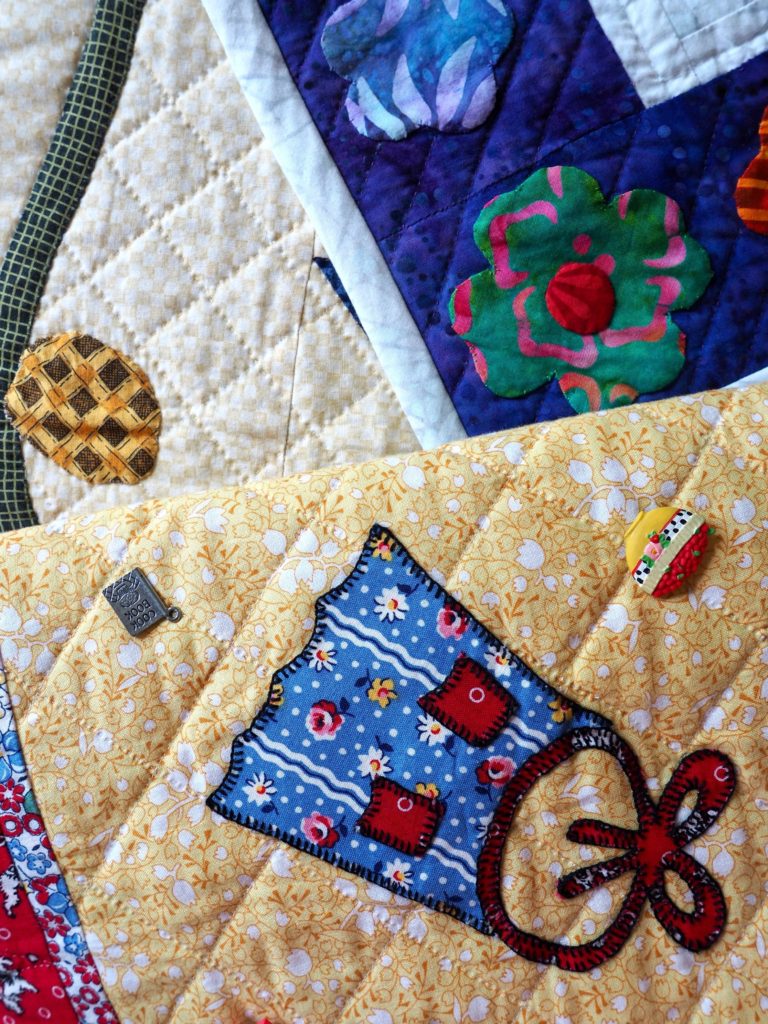 Take a minute and look around your house. I bet you will be surprised at the number of unique household items to use for appliqué templates.