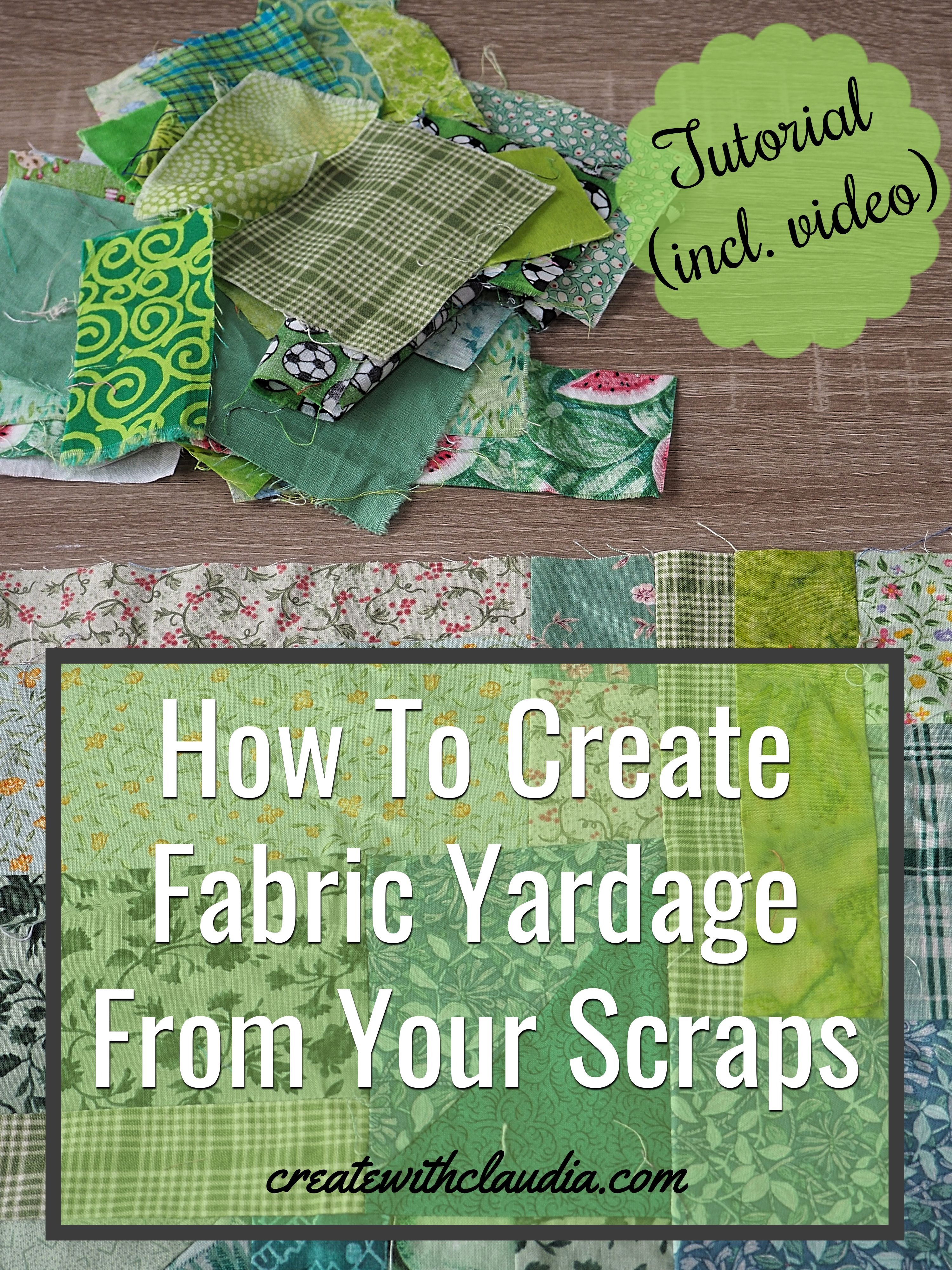 Create Fabric Yardage Out Of Scraps
I've almost never met a fabric scrap I didn't like, which means I rarely throw them out. You can imagine how many of them I have amassed after 30 years of quilting. I have this terrific system for organizing my scraps, but to be honest, I don't always have the time for that. So a few years ago I decided to put some of them to good use, and make large pieces of fabric. That's how I came up with this tutorial on how to create fabric yardage out of scraps.
Once you try this, I think you are going to be hooked. Essentially you are designing and making your own fabric. I like to make my pieces in one color, but you can make them any way you want to. All you need are your scraps and your imagination. Whenever I do this, I feel like I'm a kid with a box of crayons.
You can make the fabric as large as you like. I try to make pieces no smaller than a fat quarter, but I have also made pieces as big as a yard. That way I have plenty of fabric for various projects.
So get ready to have some fun and turn your scraps into yardage.
Supplies You Will Need
Scrap Fabric – I like to use smaller pieces, and rarely use anything larger than 6" X 6". Any shape is usable.
Rotary Cutter
Cutting Mat
As an Amazon Associate I earn from qualifying purchases.
Instructions
Assemble and Prepare Scraps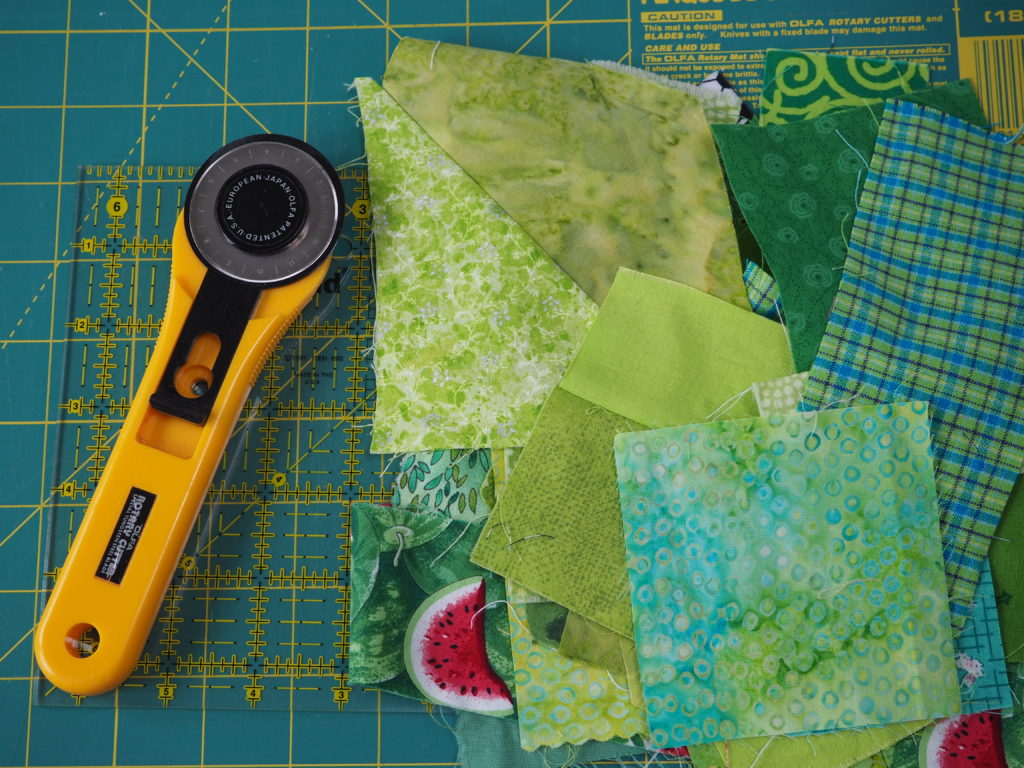 First, choose the color(s) you will use, and gather all of the scraps in that color. I include fabrics that have a variety of patterns.
Then press all of the scraps.
Sew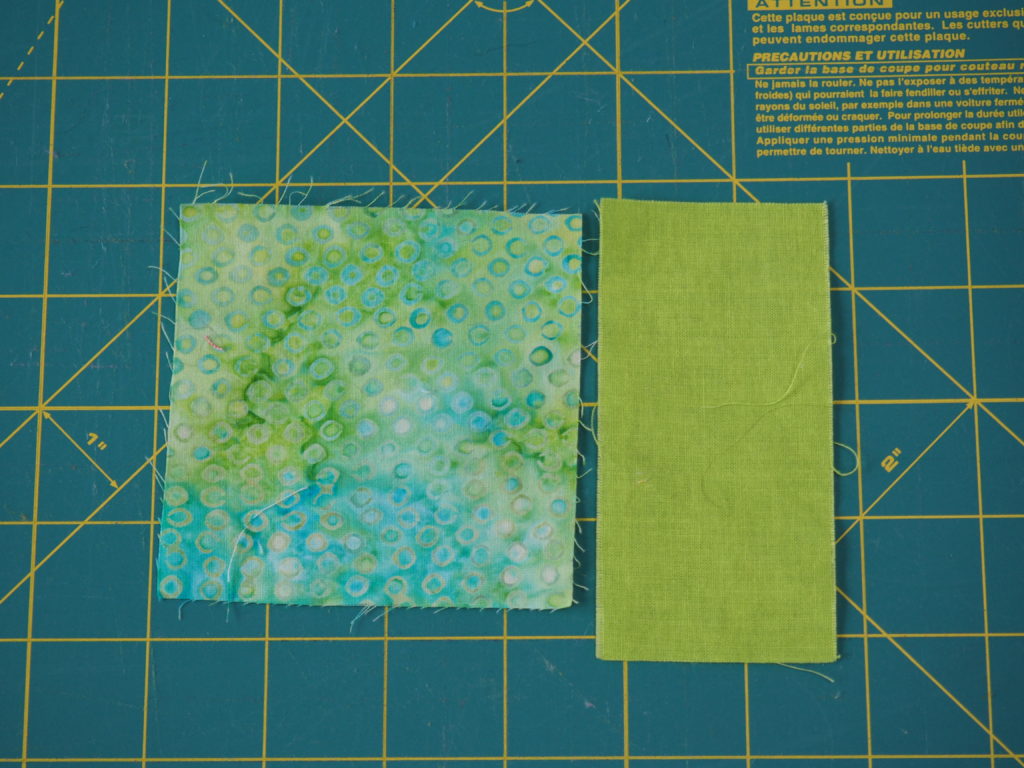 Begin by matching up pieces of fabrics that are approximately the same size along one edge. They do not need to be the exactly the same size. The units get trimmed down during the process.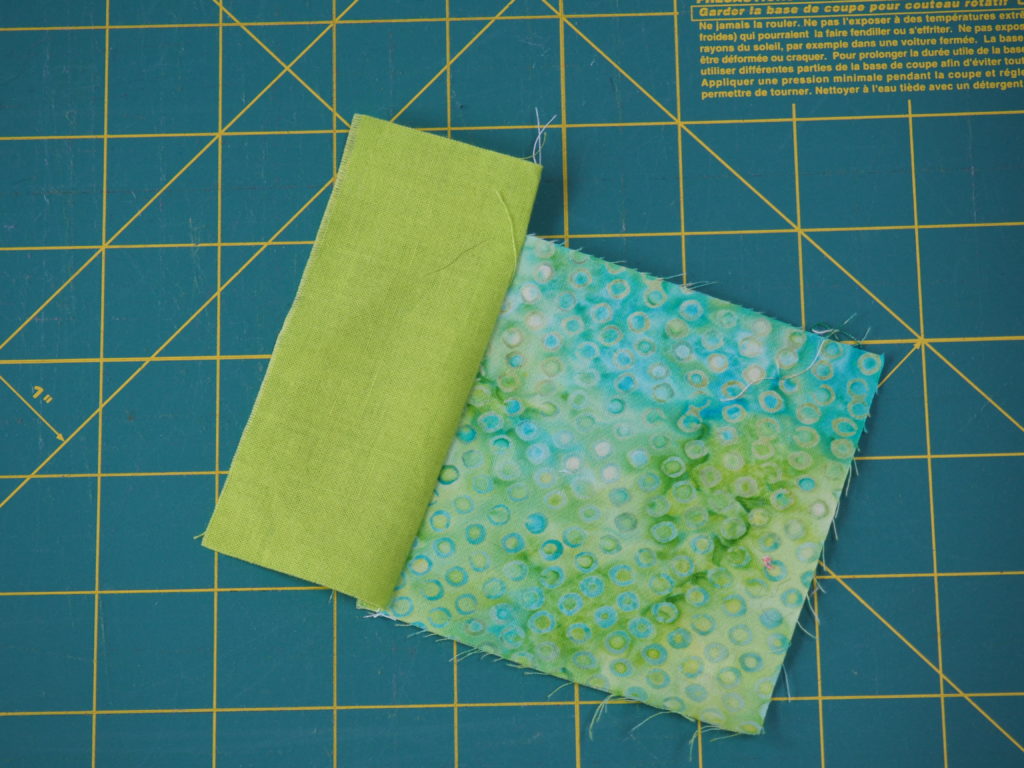 With right sides of fabric facing together, sew down the one edge, using a 1/4" seam allowance.
Press open.
Repeat and make as many pairs as desired.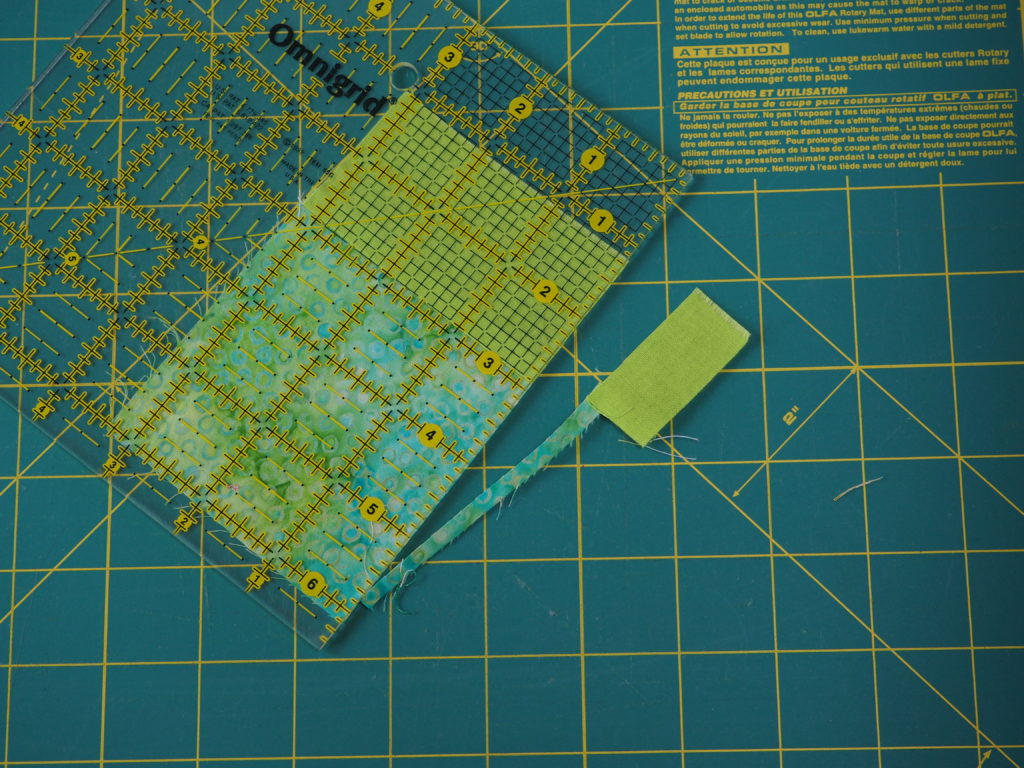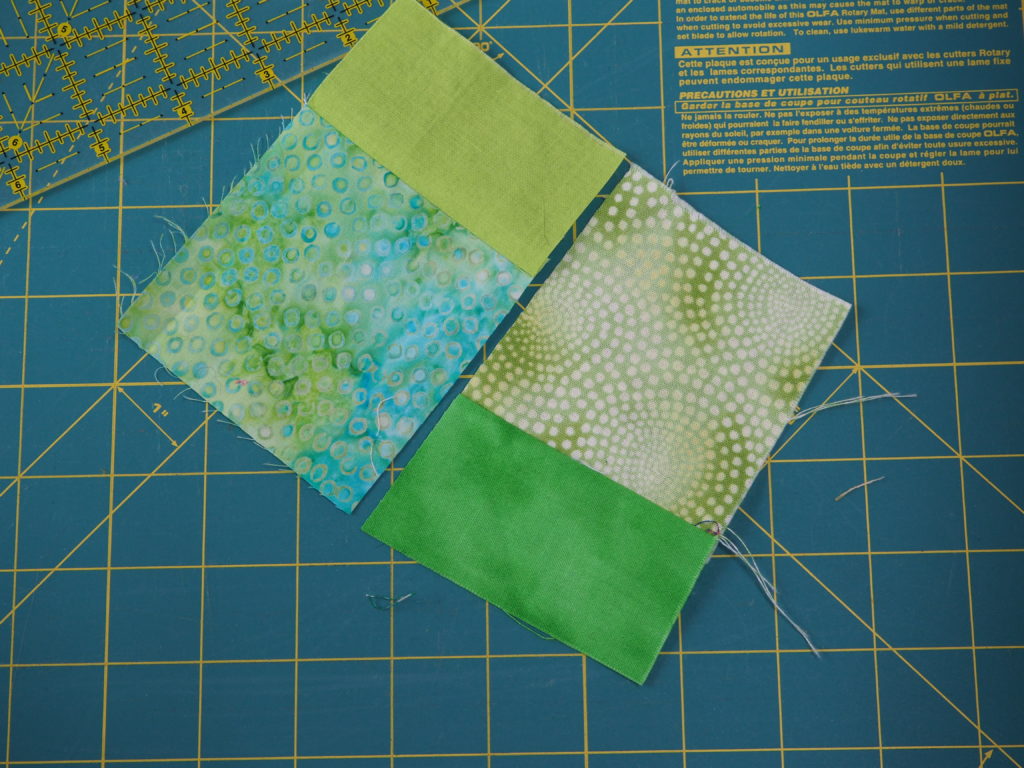 Next, take the units that have been sewn and pair them up with others that are approximately the same size. Before sewing these pairs together, the edge that you will be sewing along will need to be evened out. Using your rotary cutter and ruler, trim one edge of each pair so you have a straight sewing edge.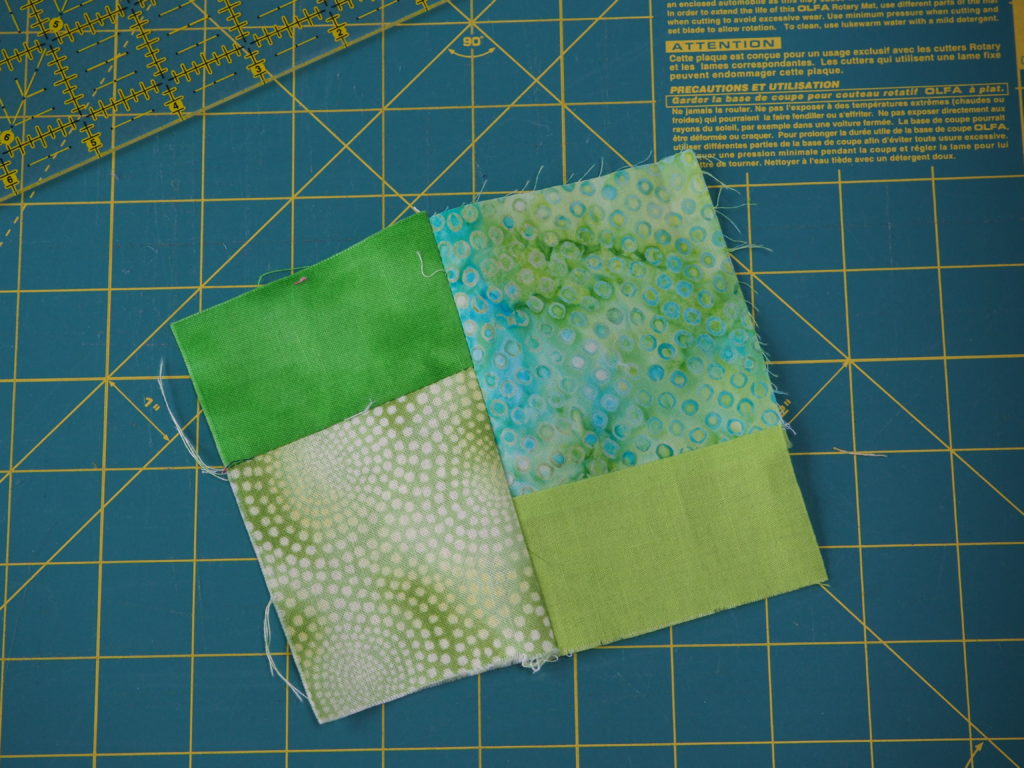 With right sides facing together, line up the edges you trimmed and sew, using a 1/4" seam allowance.
Press open. You now have units made up of 4 scrap pieces.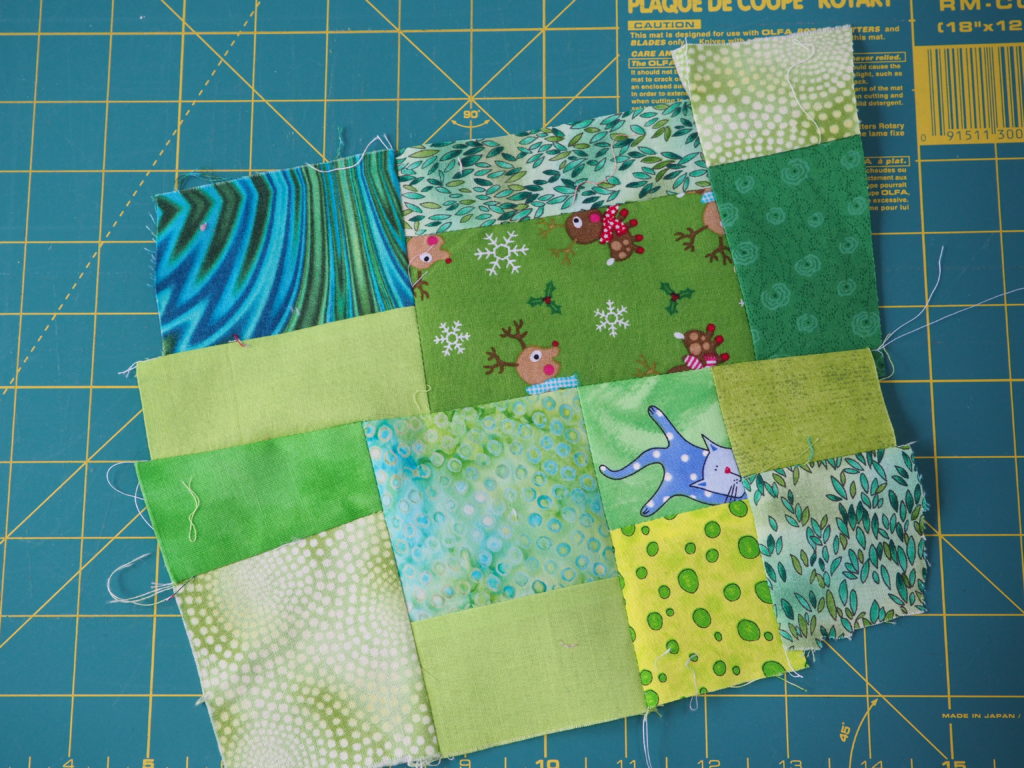 Repeat this process and continue joining these larger units, until you are satisfied with the size.
You now have a unique piece of fabric you can use in quilts or other projects, like a stuffed toy. I think it looks a lot like a crazy quilt, and you could definitely use it to make one.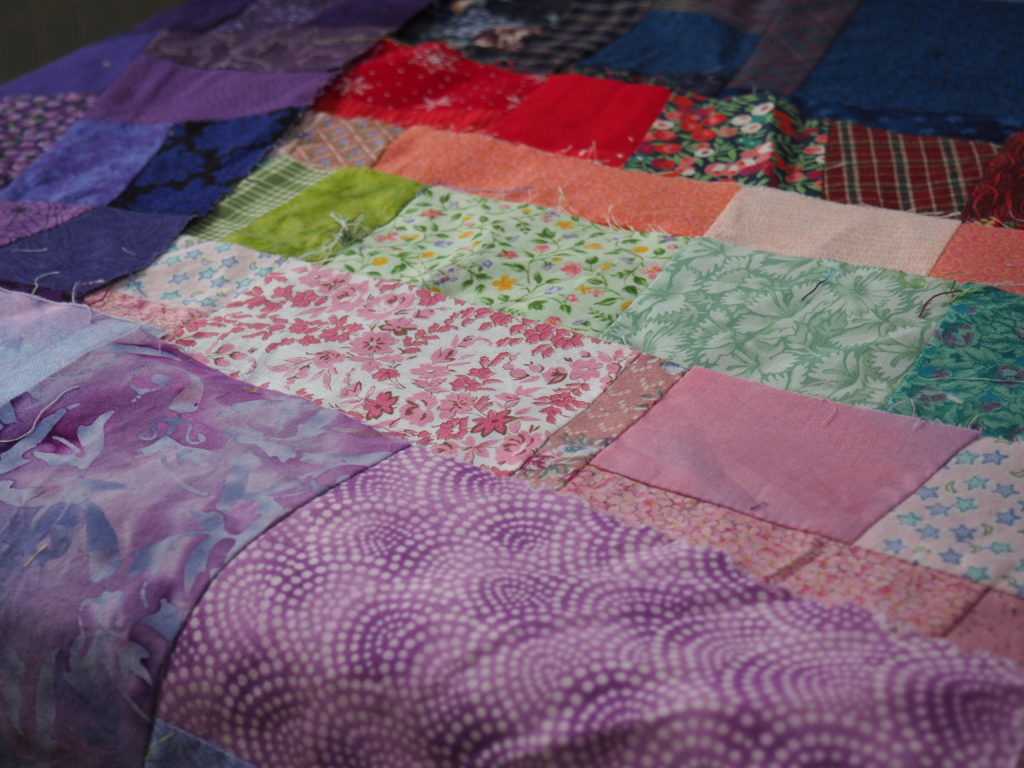 A few things to remember
I would not recommend using this fabric in intricate quilt patterns. There are a lot of seams to work around. Additionally, there will be some bias edges to work with.
You can use this method with any type of fabric, just realize that thicker pieces will be harder to sew, and you will have really dense seams.
I have made a few things with this fabric including these quilts and a stuffed animal.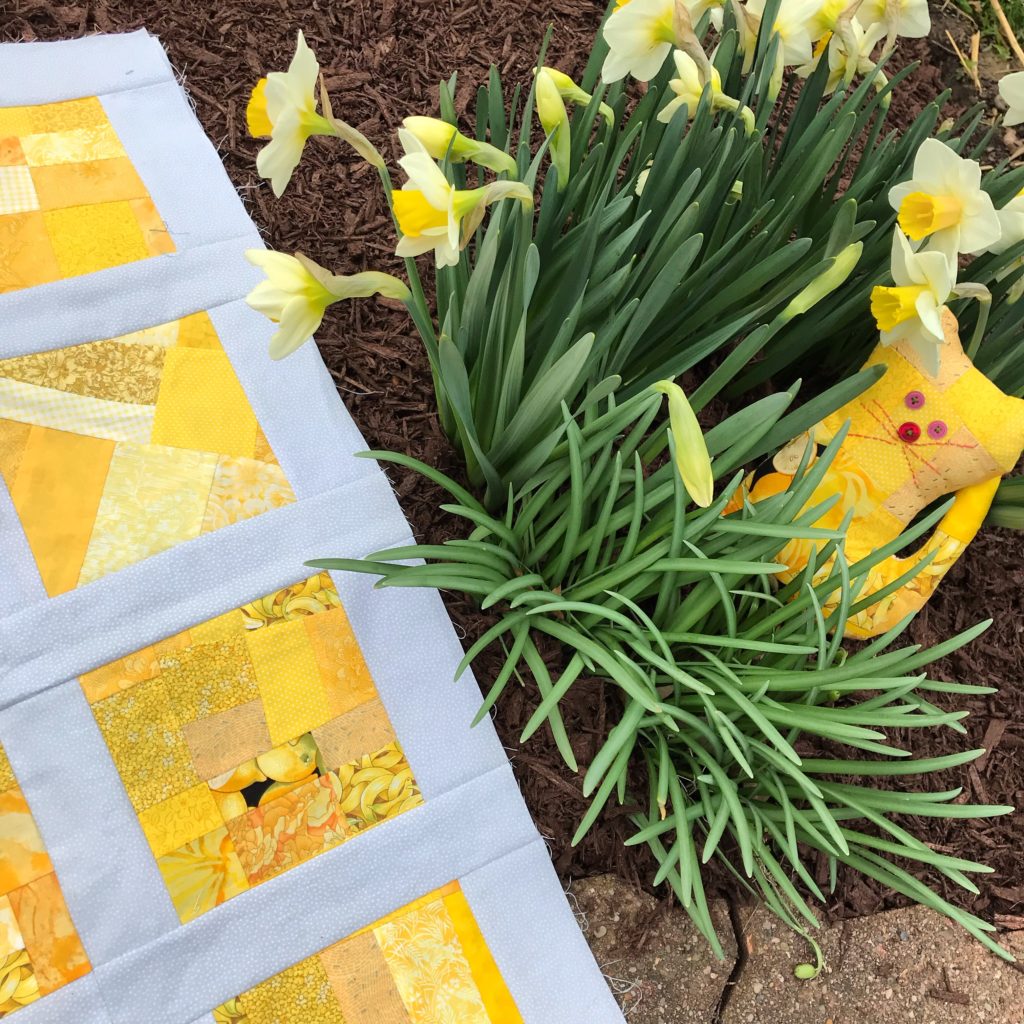 I really enjoy this process. A big part of the fun is looking at all of the fabrics and remembering what projects they were used in. It is also a good use for scraps that would otherwise be taking up space in your sewing room.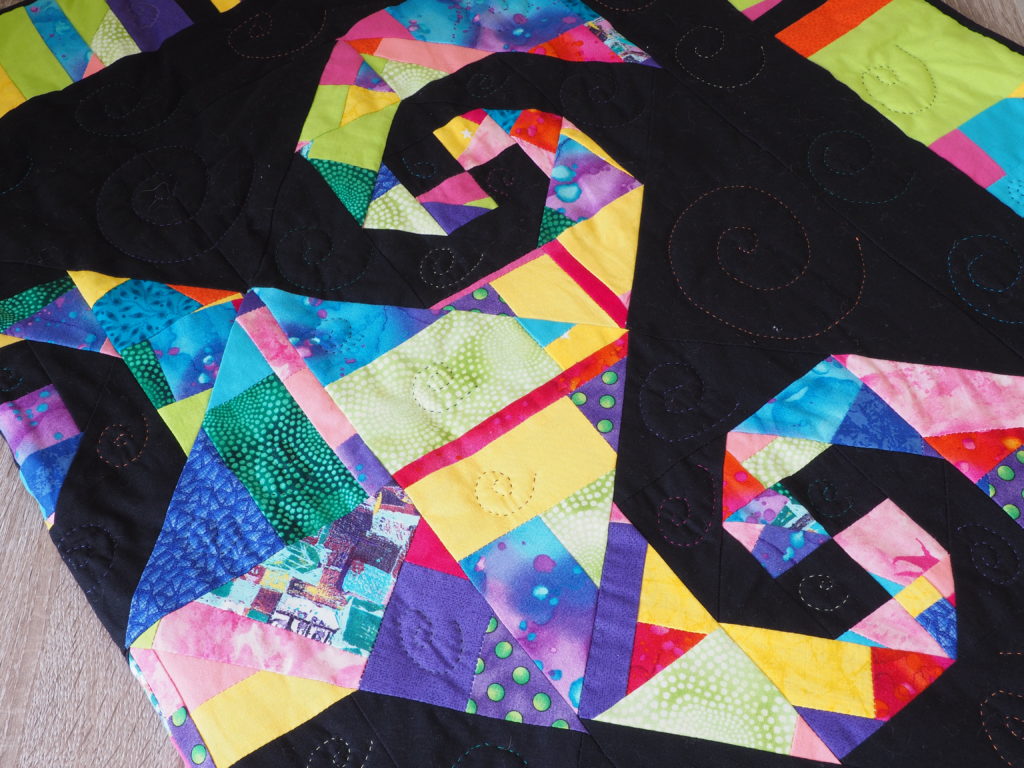 Why not put some of your scraps to good use and give this project a try. It only takes a little time to create fabric yardage out of scraps, and it's so much fun!