The Best Way to Organize Fabric Scraps
I have been quilting for over thirty years, so you can imagine that I have collected a lot of fabric scraps.
Until recently, I would just throw them all into a three-tiered plastic storage bin, shoving more and more in until scraps would pop out when I opened the drawers.
The last time I opened it, the whole thing toppled over and it took forever to clean up. Of course, that might have been because I would get sidetracked by some of the fabrics, and reminisce about them before putting them away.
As a result of the chaos, I came up with what I think is the best way to organize fabric scraps.
Not only does my sewing space look better, but this method has inspired me to use up many of those scraps creating some fun new projects.
So if you want to get all of your scraps in order, just follow this easy method.
Supplies You Will Need
Resealable plastic bags in various sizes
Rotary cutting mat
Rotary cutter
Quilter's ruler
Iron
Ironing board
As an Amazon Associate I earn from qualifying purchases.
Set Up A Work Station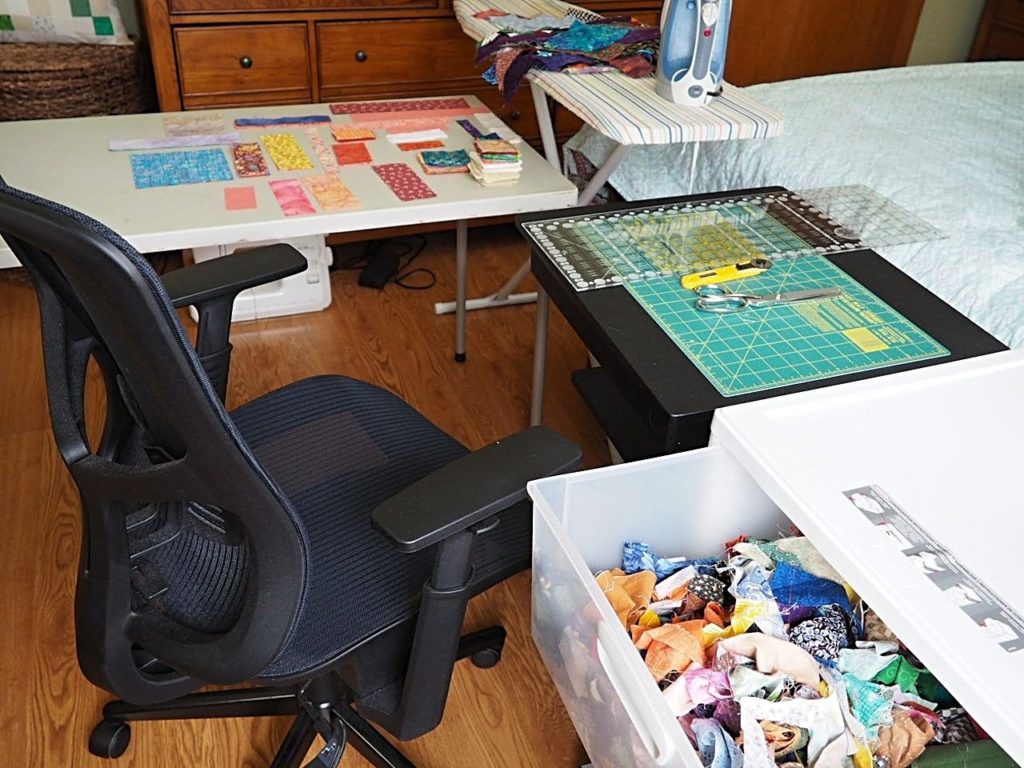 If you have a lot of scraps, this process is going to take some time, so you want to have an efficient work layout.
I put my fabric bin to the right of my chair and cutting surface. To the left of my cutting surface, I put my ironing board. I set the height of the ironing board to be the same as the cutting table.
Close by is a table that I can use to sort and organize the prepared scraps.
Trimming Scraps
You may find that many of your scraps are leftovers from previous projects, so they will already be cut to a particular size. Those are the easy ones, and can be pressed and sorted.
Note: I only sort by size, not color. I found that if I sorted by size and color, I had some bags that only had one or two pieces of fabric in them. If you have enough scraps to sort by size and color, then I would sort by color too. For the amount of scraps I have, it was not worth it.
Sizes To Cut
Squares:
1 1/2"
2 1/2"
3 1/2"
4 1/2"
5 1/2"
6 1/2"
Strip Sizes
1 1/2" X 2 1/2"
1 1/2" X 3 1/2"
1 1/2" X 4 1/2"
1 1/2" X 5 1/2"
1 1/2" X 6 1/2"
1 1/2" X 7 1/2"
1 1/2" X 8 1/2"
2" X 4 1/2"
2" X 5 1/2"
2" X 6 1/2"
2" X 7 1/2"
2" X 8 1/2"
2 1/2" X 4 1/2"
2 1/2" X 5 1/2"
2 1/2" X 6 1/2"
2 1/2" X 7 1/2"
2 1/2" X 8 1/2"
I know this is a lot of sizes, but they are perfect for string quilts, and, if you cut them ahead of time, you can whip up an easy block in no time.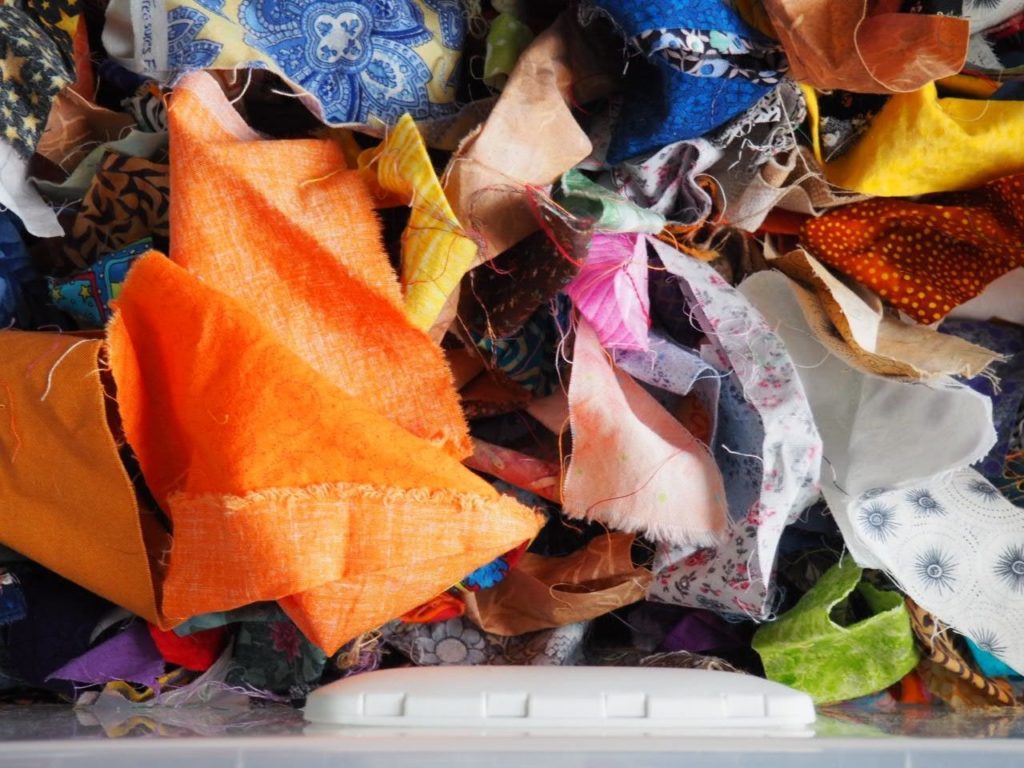 When everything is set up, start cutting.
First, take out a scrap and press it.
Then measure it to see if it is already cut into one of the sizes you want. If it is, put it aside, starting a pile of that size and color.
If it needs to be cut, figure out what size, or sizes, you can get out of the piece, and trim. Place in the appropriate stack.
Repeat until you are finished.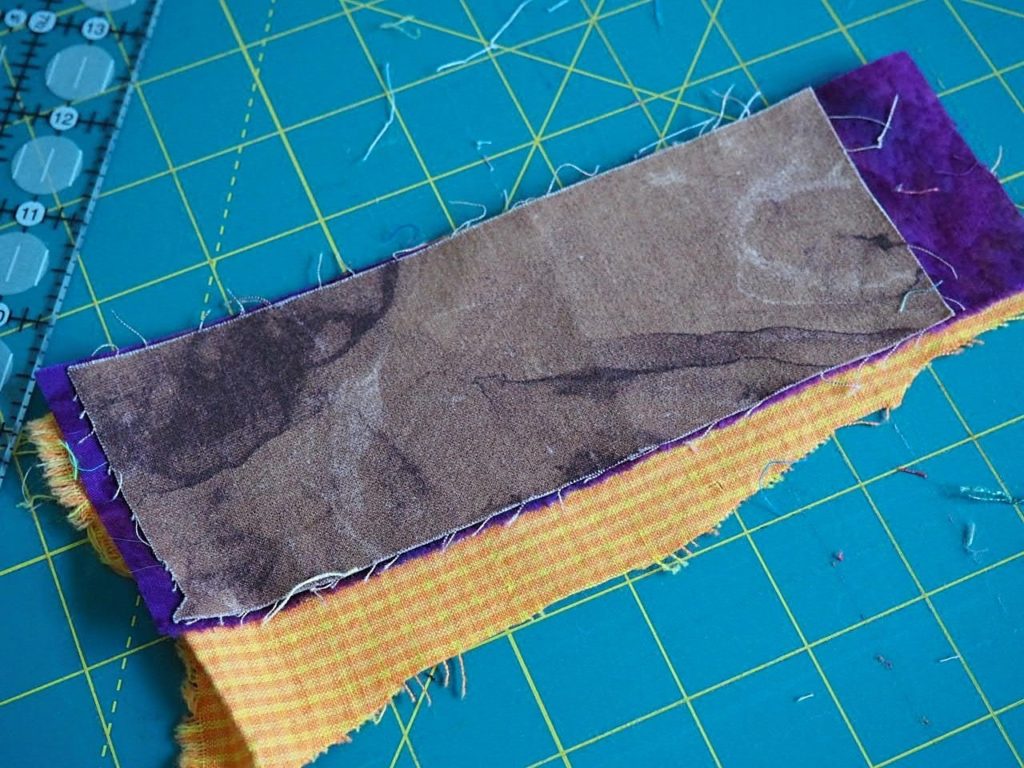 Tips to make the cutting easier:
Cut the largest size possible from the scrap, and then try to get a smaller piece if there is enough of the scrap left.
Turn on your favorite playlist and crank it up. Good tunes make any project easier.
Take lots of breaks. Your body will thank you.
Timesaver Tip: If you have a number of scraps that are similar in size, stack up to 3 or 4, and cut them. As a result, the process will go much faster.
Storing Scraps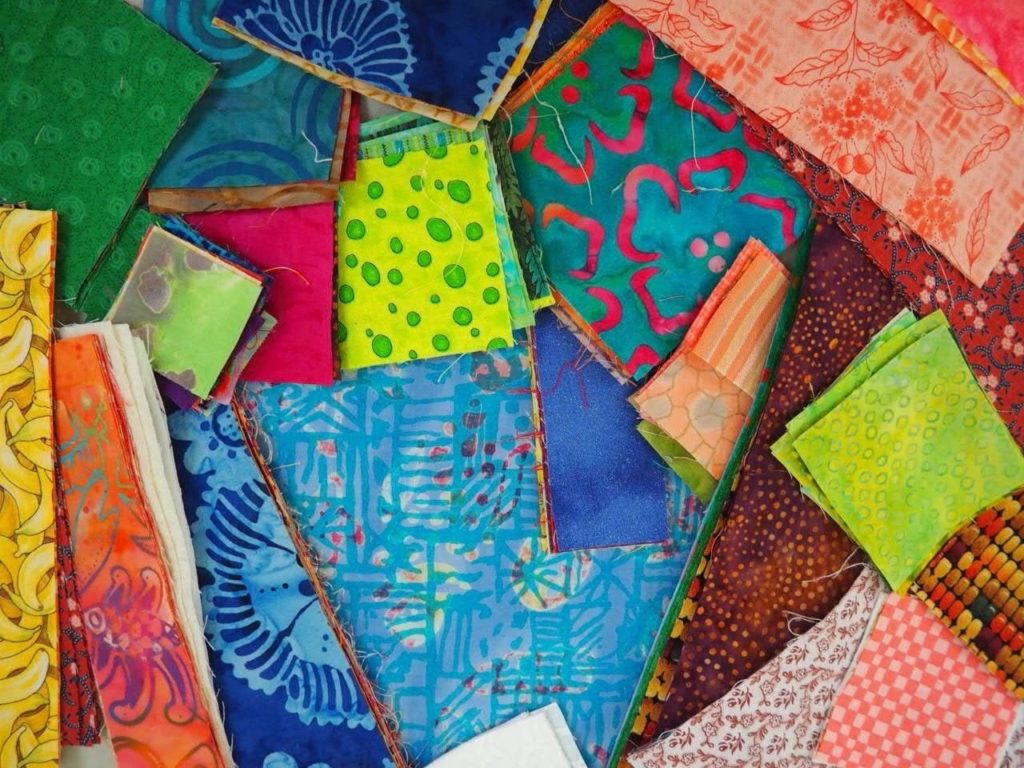 Label the resealable plastic bags with the various sizes, and then place the cut pieces into their respective bags. Lastly, store the bags in a container of your choice.
Timesaver Tip: Lay the bags flat so you don't have to press the scraps again.
By the time you have finished, you will have significantly decluttered your scrap fabric storage space. Your scraps will be easier to sort through, making them much more usable.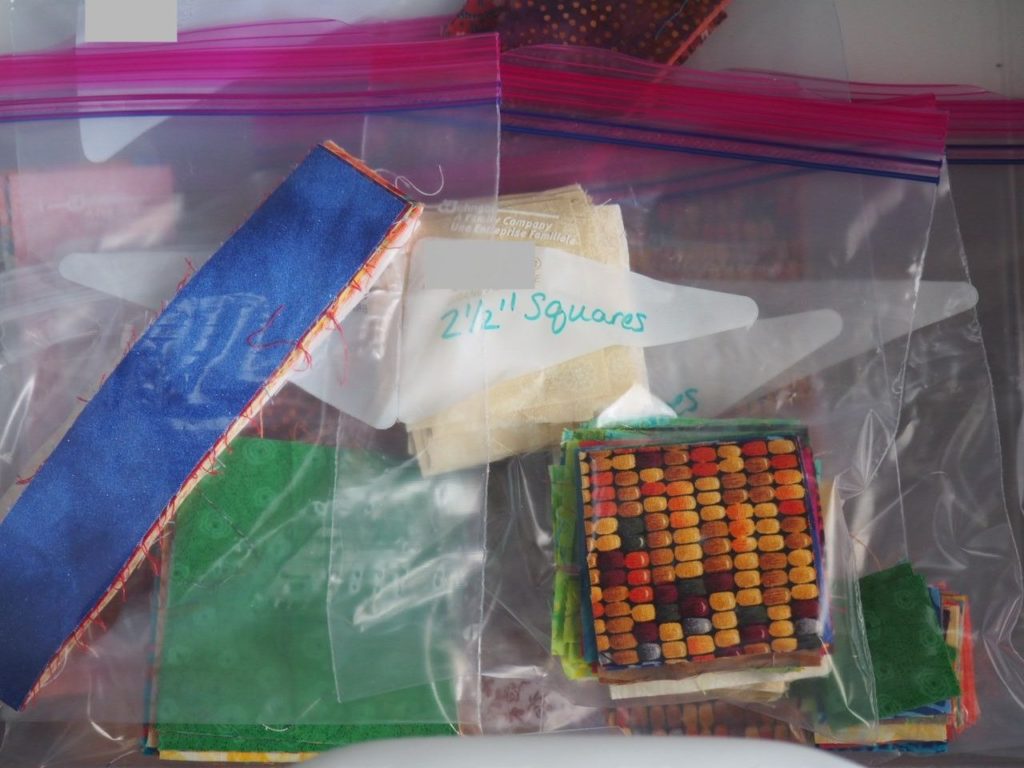 In my humble opinion, it really is the best way to organize fabric scraps.
Who knows, you may even be inspired to create a new quilt in the process! I know I was. I made a king sized quilt (close up photo below) entirely of fabric from my scrap bin. I did not use anything off of my shelves.