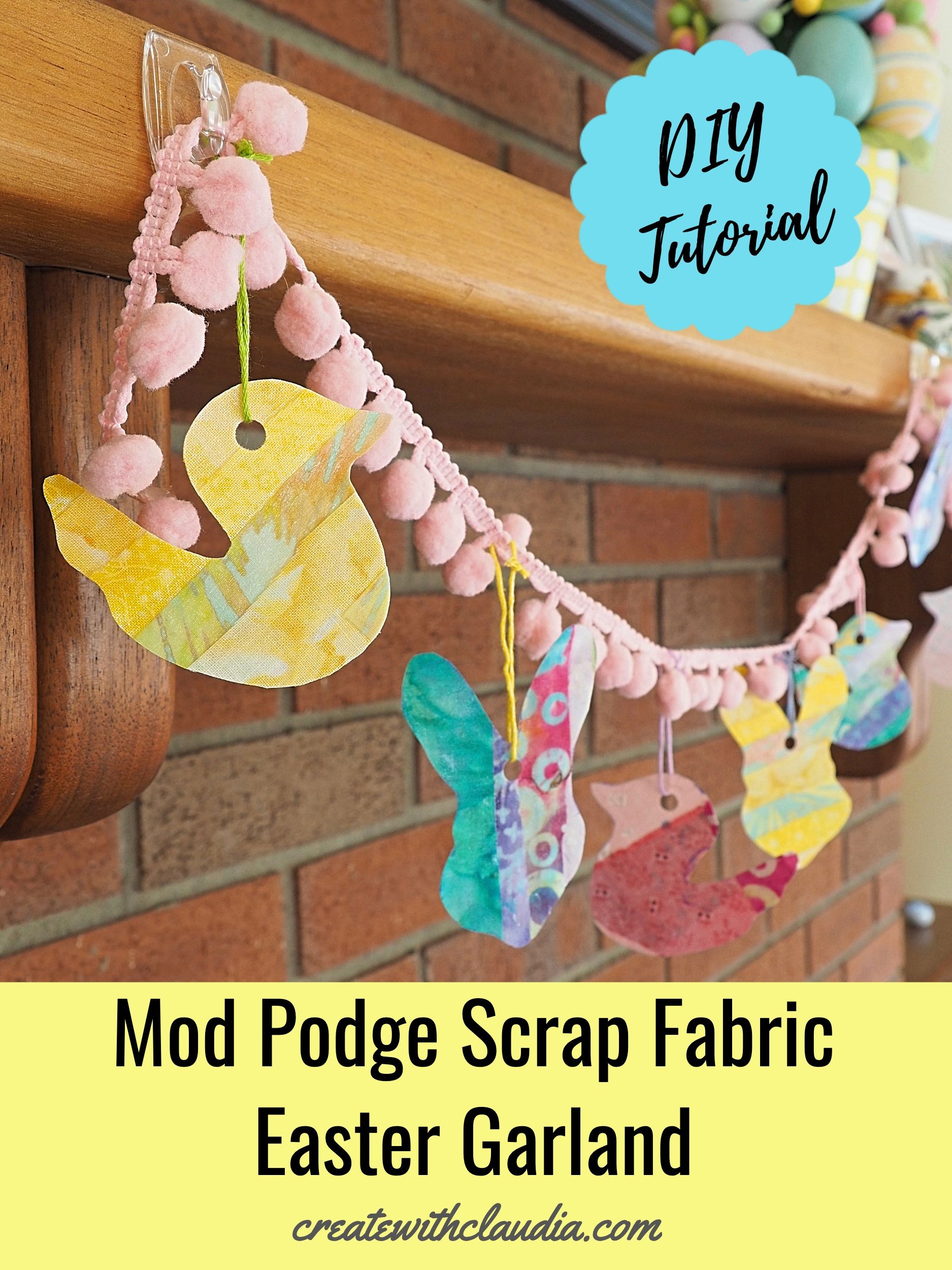 Scrap Fabric Easter Garland
Some time ago I created a larger piece of fabric out of small scraps and Mod Podge. The results were just what I was looking for, and now I am coming up with all kinds of projects for it. The Mod Podge makes fabric durable and firm, yet flexible, all while retaining much of its' original look. It is the perfect material for this scrap fabric Easter garland.
I have always wanted to make a garland for our living room mantel. The problem was that I just could not find what I was looking for until now. This one is easy to make, it looks charming, and, now that it has been hung, my house is ready for Easter. I may not be, but my house is.
As with most of my projects, the look of this can easily be changed by using different colored fabrics and cut out patterns. I am already toying with something patriotic.
If you are looking for a festive Easter garland, and like the look of scrap fabrics, then this is the project for you.
Supplies Needed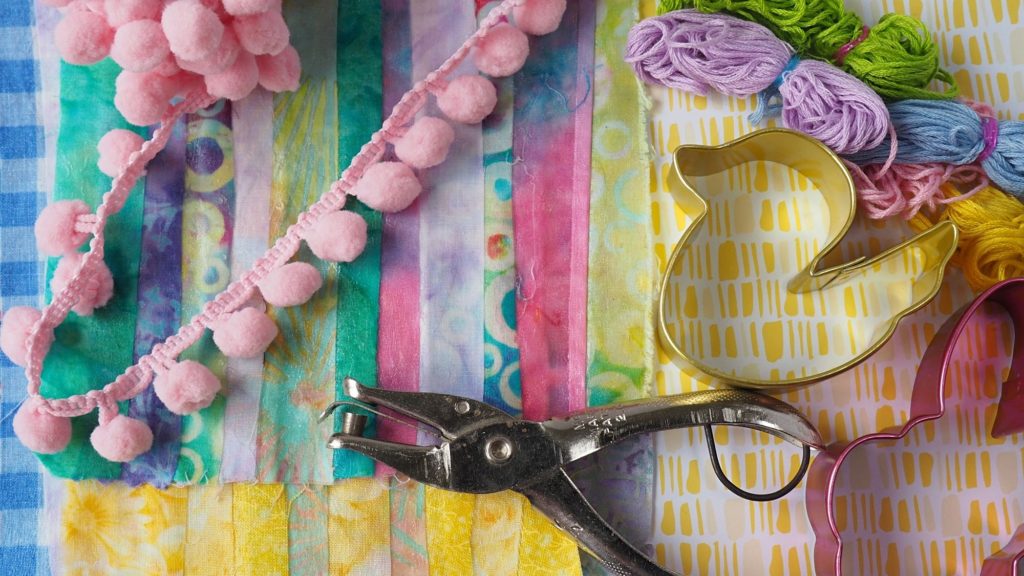 Fabric Scraps
Fabric Mod Podge
Easter Cookie Cutters (or other template if you don't have these)
Pom Pom Trim
Embroidery Floss
Scissors
Paint Brush
Hole Punch
As an Amazon Associate I earn from qualifying purchases.
Making the Mod Podge Fabric
I'm going to summarize this process here, but for a more detailed explanation, I created a video.
This is a messy process so have paper towels and a damp cloth on hand. You will need fabric scraps, fabric Mod Podge, a paint brush and wax paper.
First, lay out a piece of wax paper to protect your work surface. Use wax paper because it is easier to peel the glued fabric away from it while it is drying.
Next, take your first piece of fabric and coat it with Mod Podge.
Then, take another piece, and lay it next to the first piece, overlapping the edge by about 1/4". Cover it with more Mod Podge. Remember to keep the same sides facing in the same direction. Important: After every few pieces of fabric you add, carefully lift up the piece so that it does not get stuck to the wax paper.
Continue adding fabric until you have the size you desire.
When done with the top side, gently lift up the fabric, flip it over, and move it to a clean piece of wax paper. Apply a thin layer of Mod Podge on the back side.
Finally, set aside to dry. After about 20 minutes, flip the piece over. It starts to dry fairly quickly, so keep an eye on it for the first hour, flipping over as needed so it doesn't get stuck.
Let it dry completely overnight and it will be ready to use.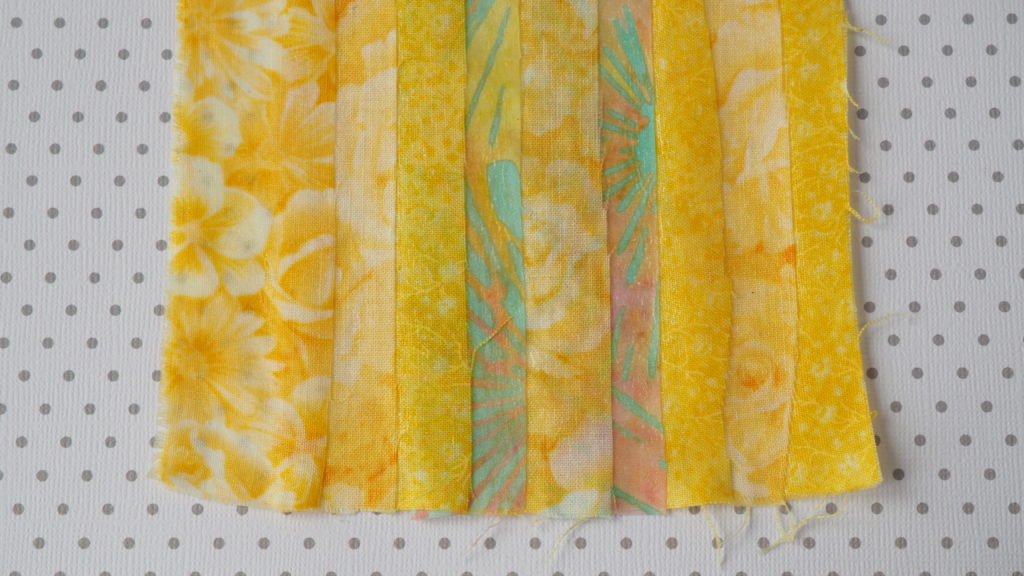 Prepare the Shapes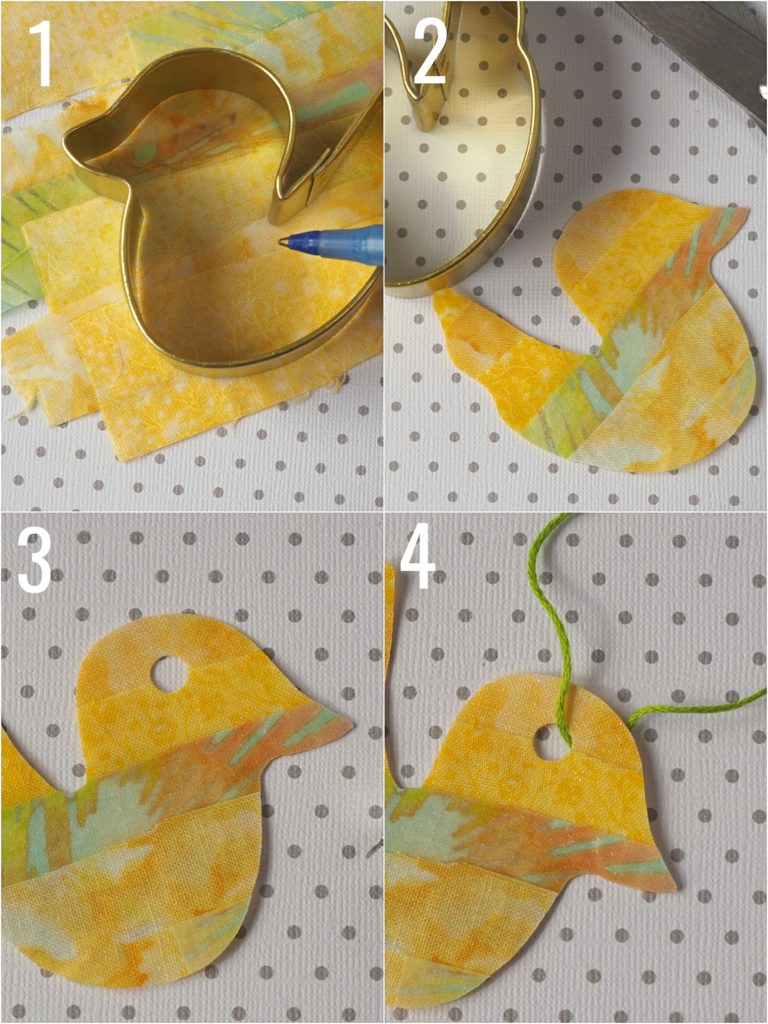 On the wrong side of the fabric you created, trace around the cookie cutter shape. Note: My cookie cutters were about 2" – 3" high and 2" wide. I find that a ball point pen works best with this.
Then, cut out the shapes, cutting inside the pen line so it won't show.
Next, take the hole punch and make a hole where you want the shape to hang.
Lastly, take a piece of embroidery floss, about 4" long and insert it into the hole.
Hanging the Shapes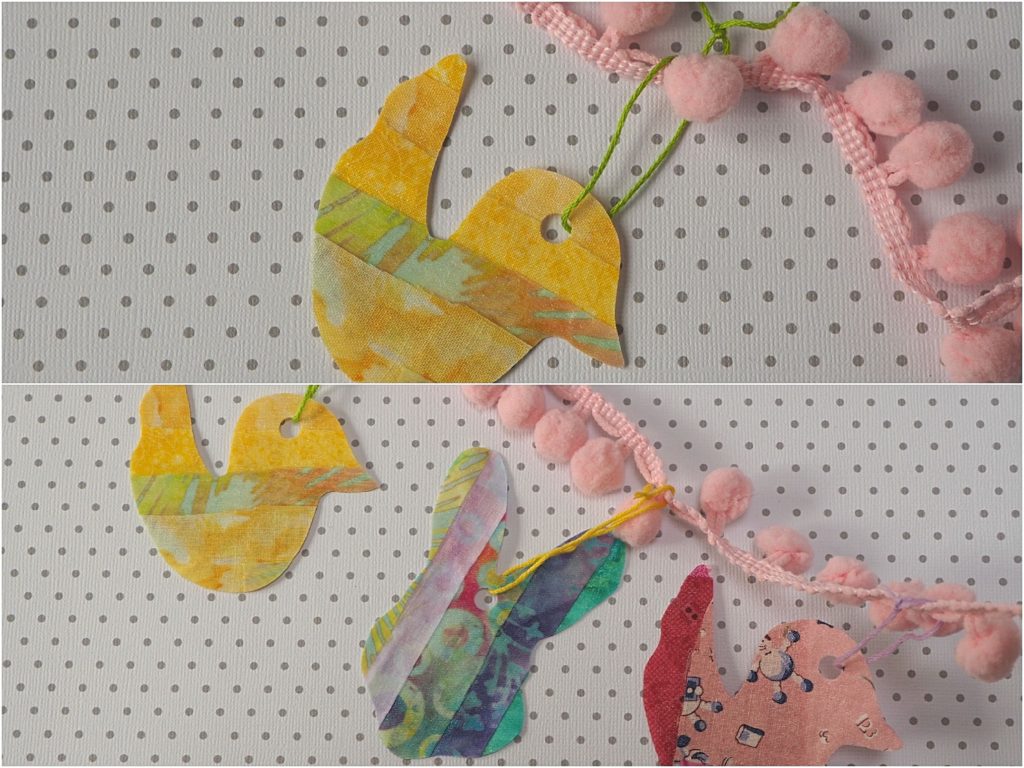 First, cut a piece of pom pom fringe to your desired length. I used a length of 4 feet, which was long enough to drape across my fireplace mantel.
Next, lay the fringe out on a table and place the shapes along it, spacing them equally.
Then, tie each shape to the fringe. My chicks and bunnies had about a 1" to 2" drop from the fringe.
Finally, hang the garland.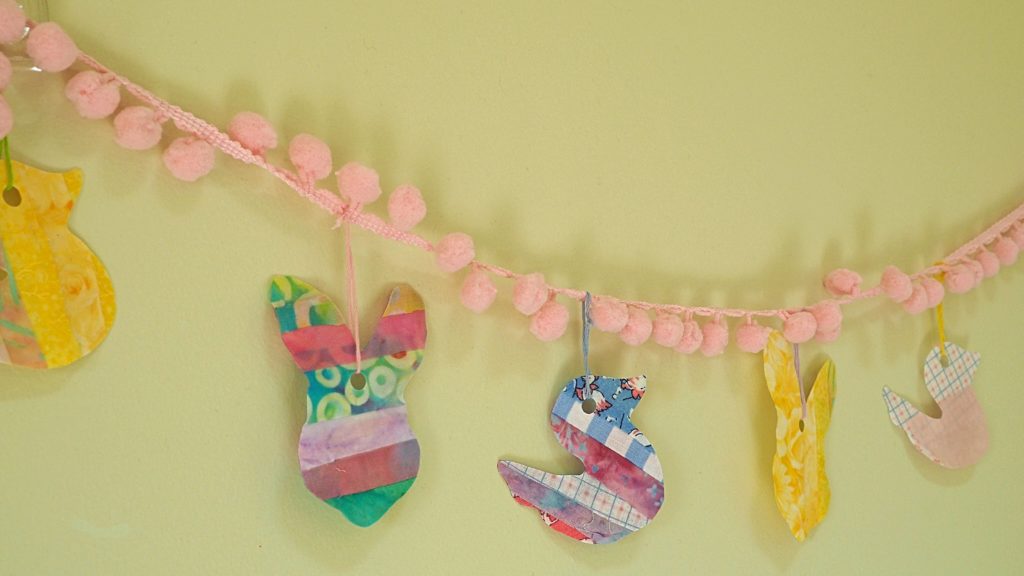 Turn Scrap Fabrics Into A Festive Garland
One of my favorite things about this scrap fabric Easter garland is that it can be tailored to your exact tastes. If you only want to use yellow colors, only solid fabrics, or only bunnies, it is completely up to you. And I think this personalization makes it something special that you will want to display every year.
It is also another one of my scrap buster projects, which excites me because I am finally beginning to make a small dent in my scrap bin.
Whether you call this a scrap fabric Easter garland or bunting, I hope you make this adorable decoration. It adds a festive touch wherever it is hung.