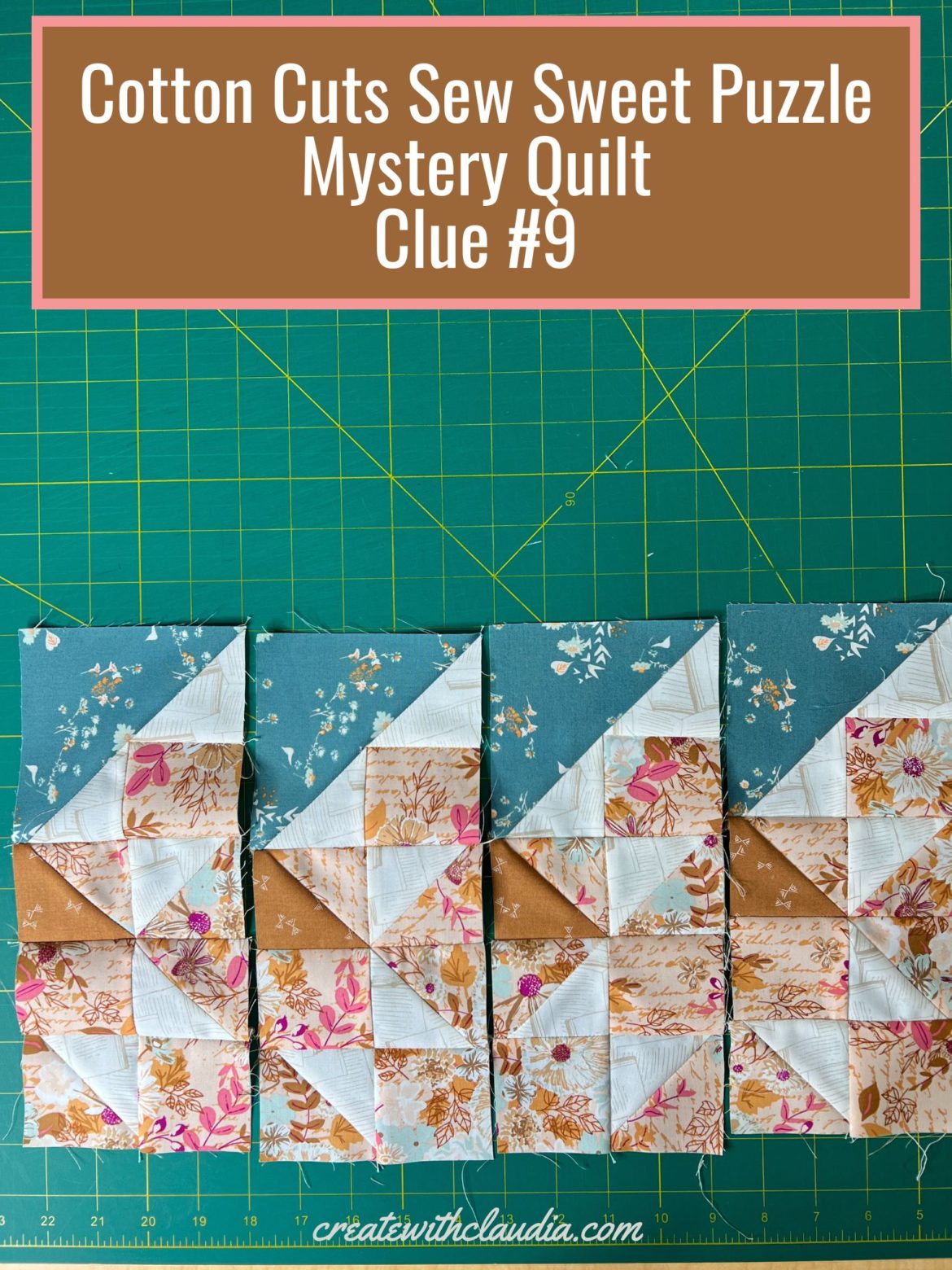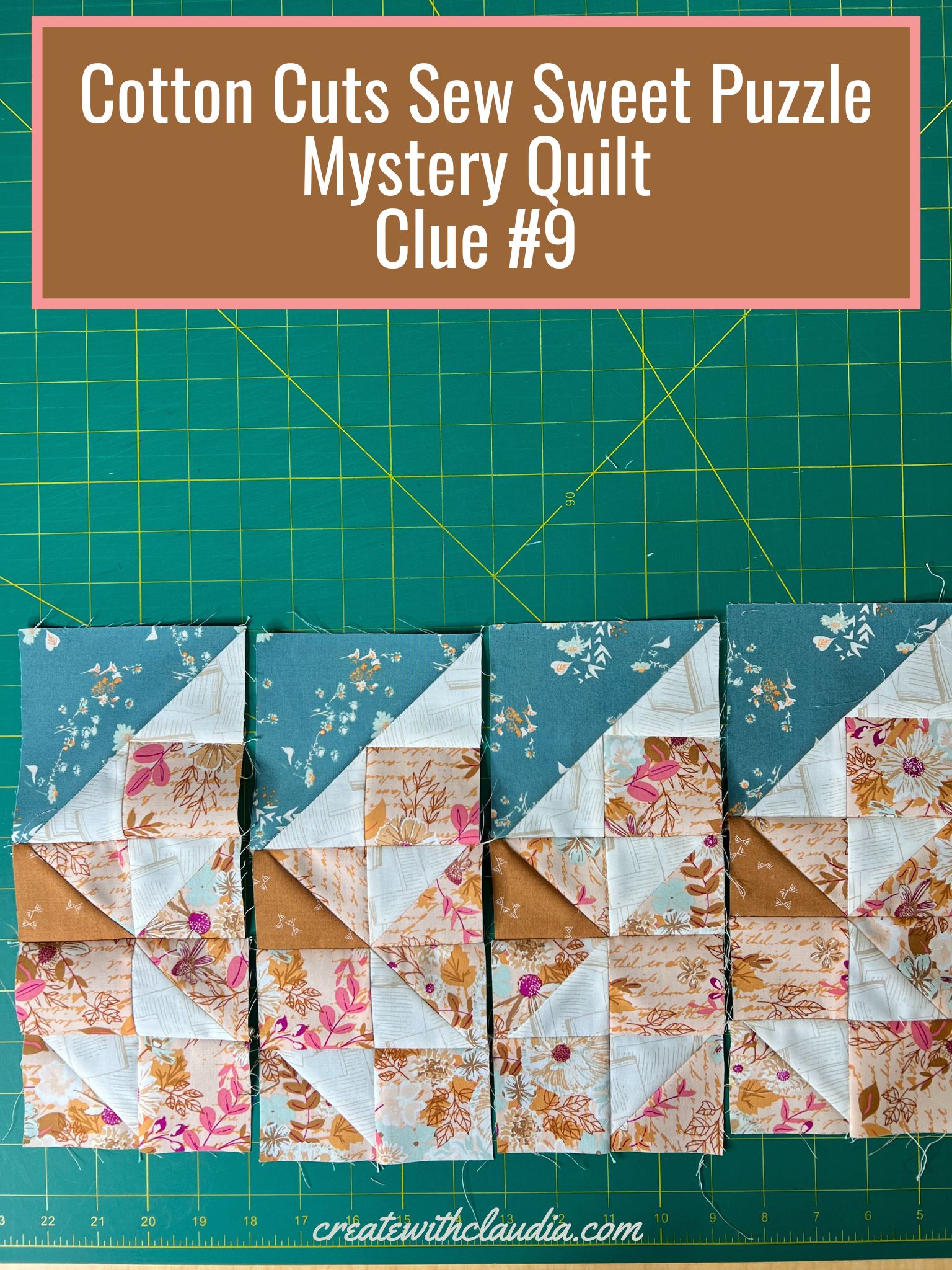 Cotton Cuts Sew Sweet Puzzle Mystery Quilt – Clue #9
Can you believe it! After today only one more clue in the Cotton Cuts Sew Sweet puzzle mystery quilt. I am so excited to see how it looks when it is done.
More and more I am so happy with my decision to go with the Churro colorway. It is such soft and pretty line and it makes me happy when I see it.
Disclosure: Items for this post were generously provided by Cotton Cuts.
Watch me this month as I show you how to assemble clue #9. There is one tricky section where a lot of points come together and I give you a few tips to help you out.
What We Have Made So Far
I look forward to solving this mystery with you! Can you believe that there are only three more clues to go in this Cotton Cuts Sew Sweet puzzle mystery quilt? Here is what we have done so far. Click on the photo to get to the blog post.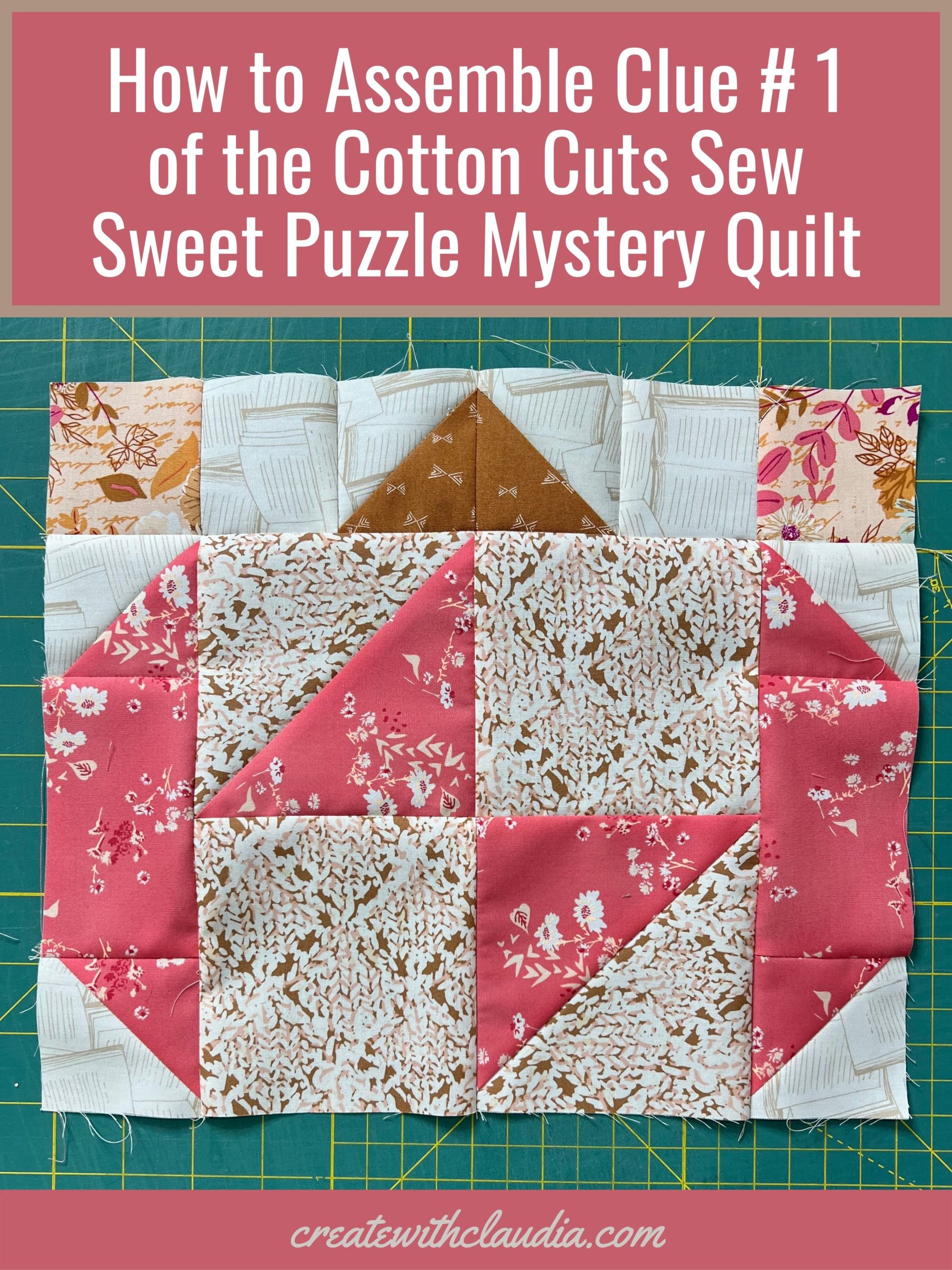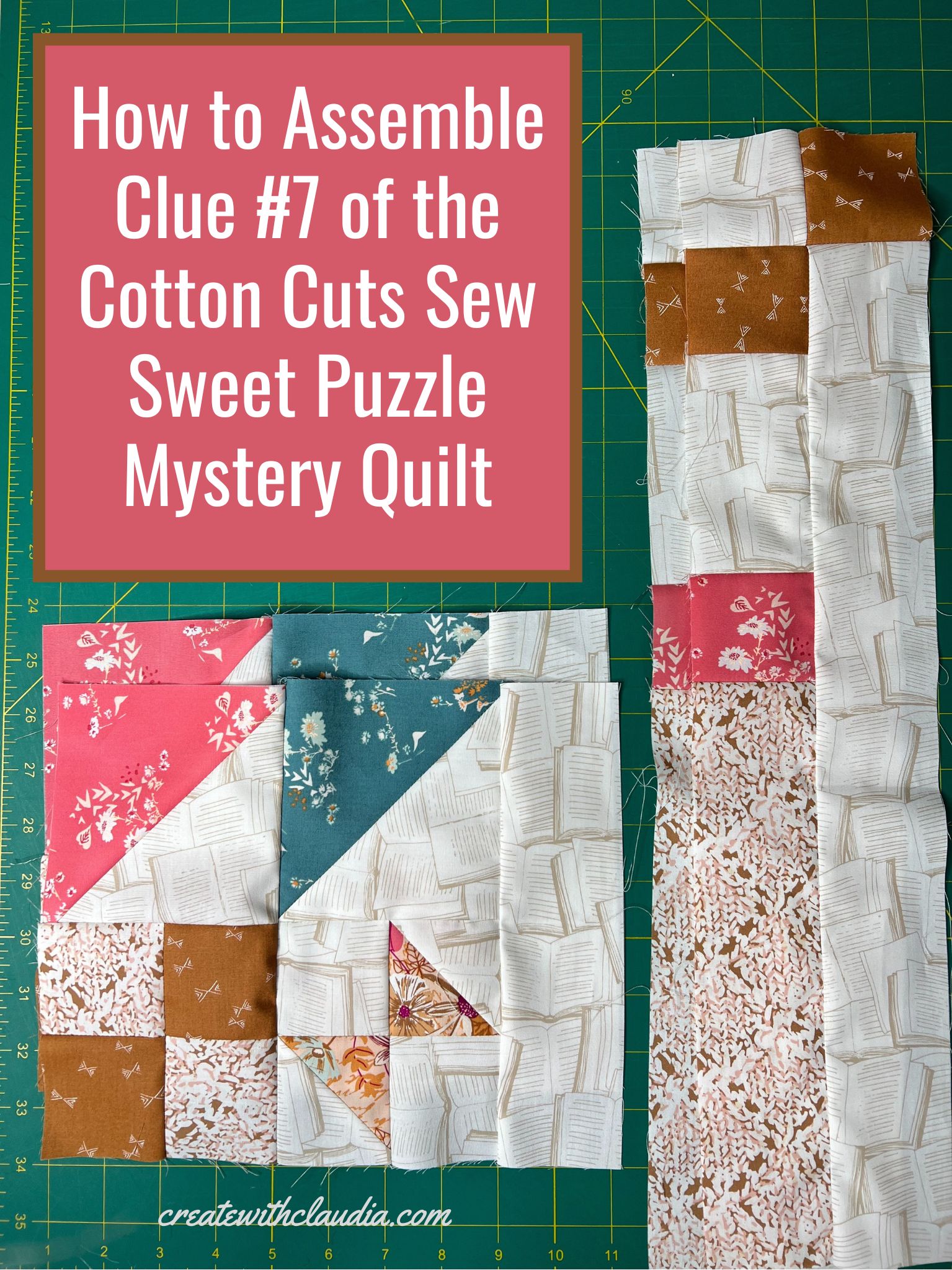 I started Cotton Cut's newest puzzle mystery quilt called Piazza. The colorway I chose for the latest puzzle mystery quilt was Maggiori. I was in a patriotic mood when I was choosing the colors I did. They are gorgeous.
Are you quilting along with me in the Sew Sweet pmq? If you are, let me know what colorway you are doing. There were so many lovely ones that I had a hard time deciding on this one.
My Amazon Store
Happy Quilting! – Claudia