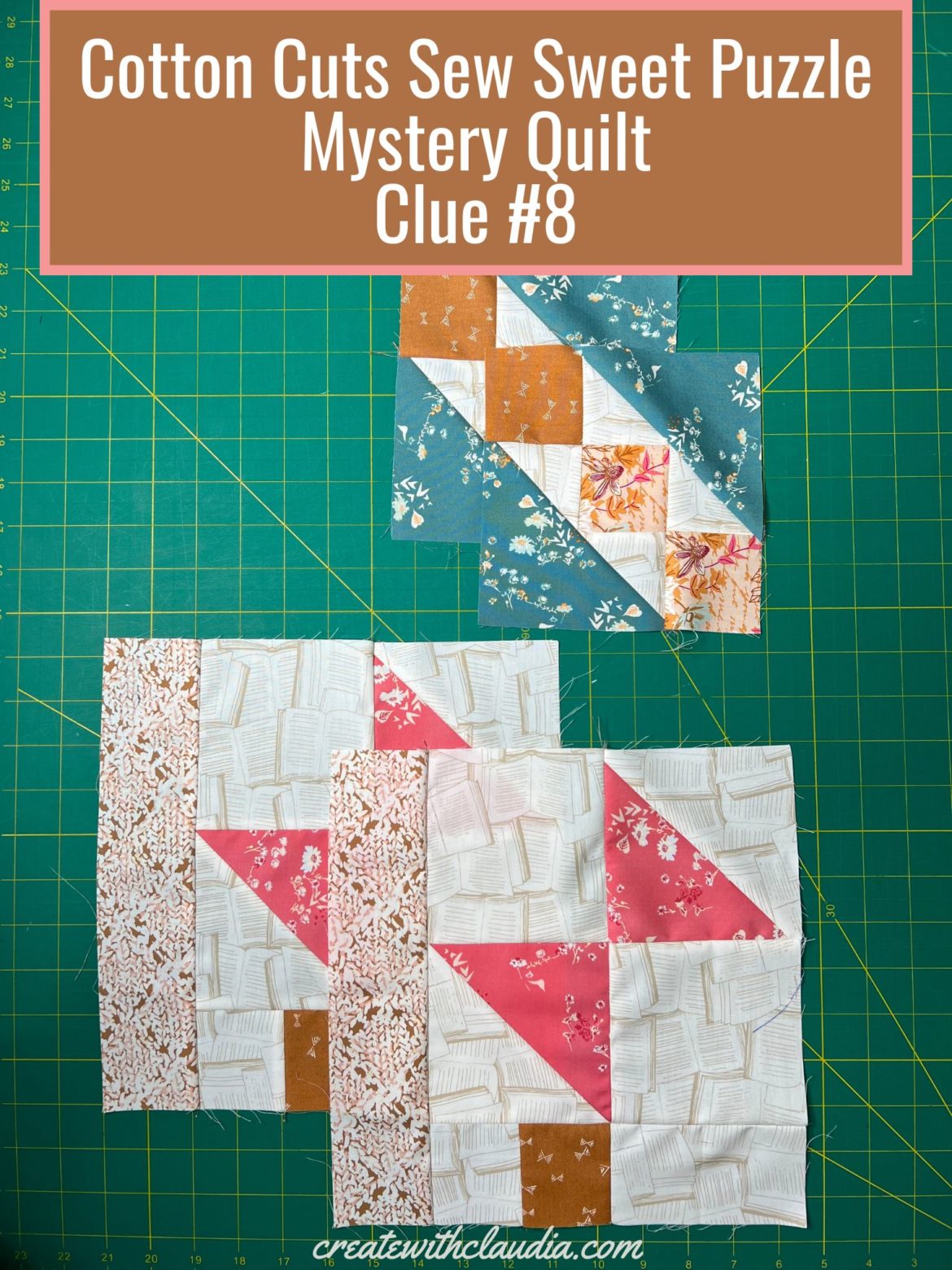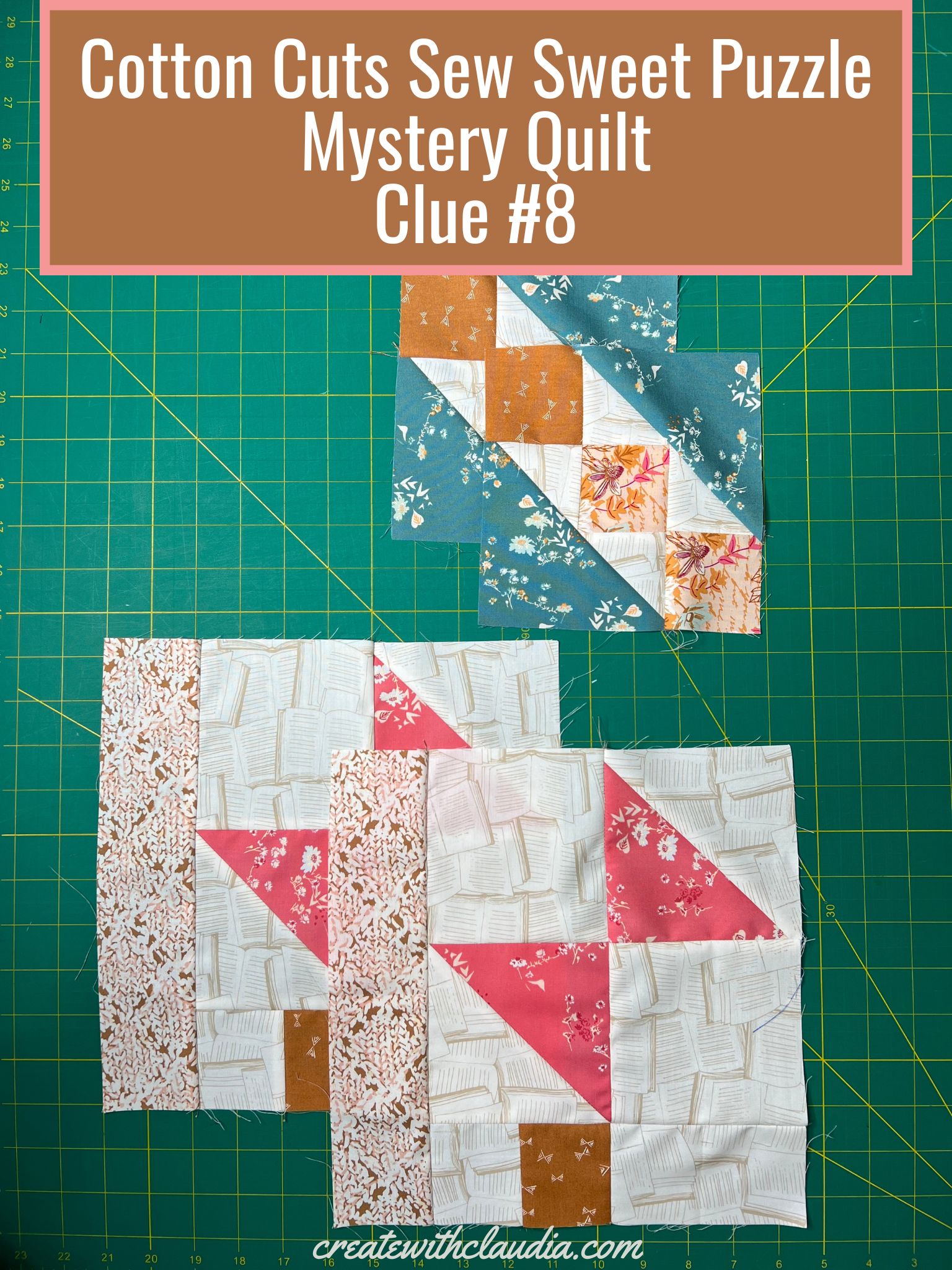 Cotton Cuts Sew Sweet Puzzle Mystery Quilt – Clue #8
We are getting closer and closer to the finish line with the Cotton Cuts Sew Sweet puzzle mystery quilt. I can really see things coming together yet I have no idea what the quilt is going to look like when it is finished.
I'm not sure if I have said it enough, but I really love this colorway called Bookish. It's by Sharon Holland for Art Gallery Fabrics. If you know my work then you know that these are not colors I often work with, but I am so fond of them and I cannot wait until the quilt is finished!
Disclosure: Items for this post were generously provided by Cotton Cuts.
Watch me as I show you how to assemble clue #8. Pay extra attention to the second part of the clue as I had to do a little bit of trimming. Get a few tips and see just how easily it comes together.
What We Have Made So Far
I look forward to solving this mystery with you! Can you believe that there are only three more clues to go in this Cotton Cuts Sew Sweet puzzle mystery quilt? Here is what we have done so far. Click on the photo to get to the blog post.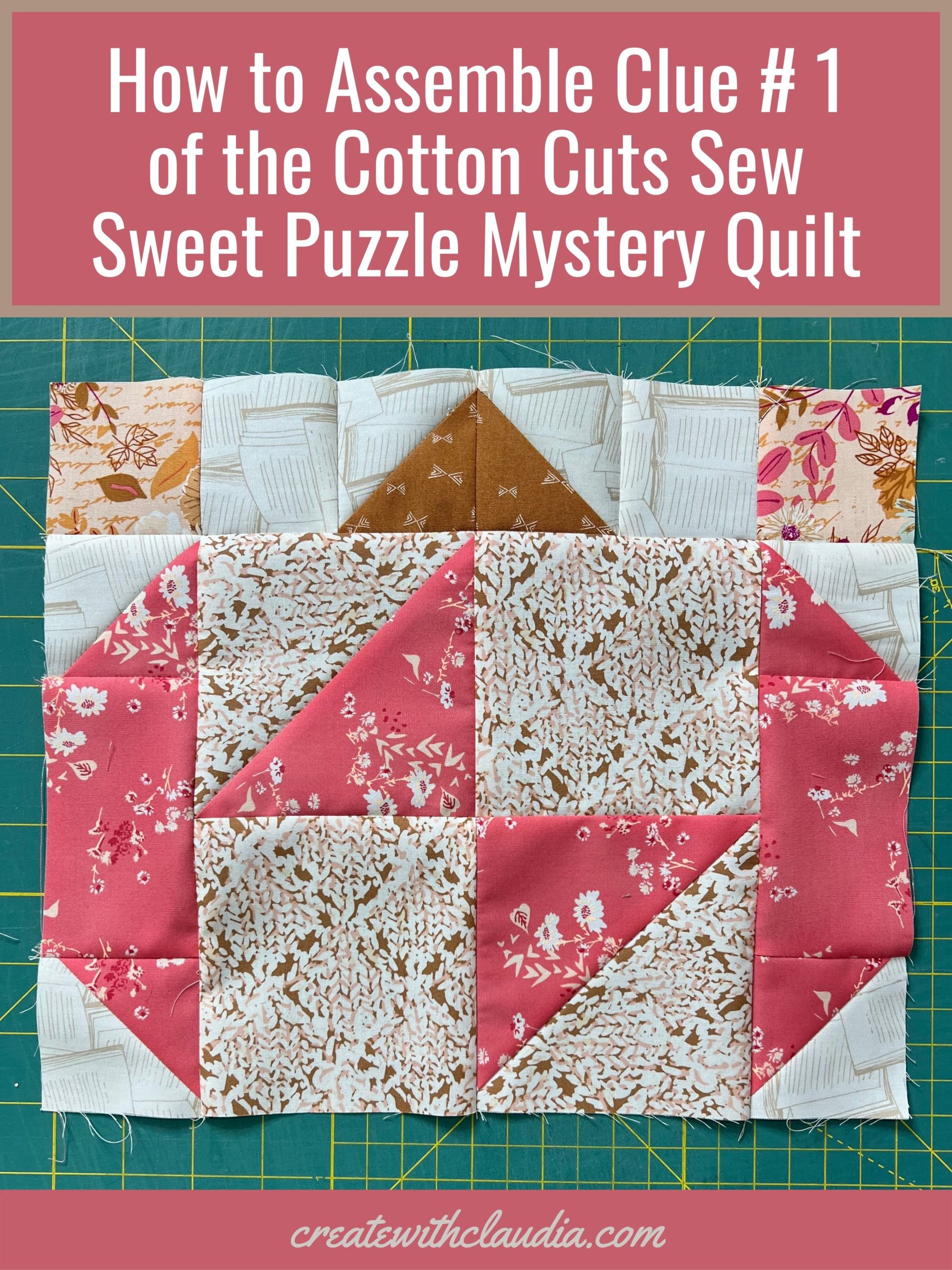 I started Cotton Cut's newest puzzle mystery quilt called Piazza. I went with the Maggiore colorway for that quilt. You can see my first two tutorials here.
Maggiore – Clue # 1…………….Maggiore Clue #2
Are you quilting along with me in the Sew Sweet pmq? If you are, let me know what colorway you are doing. There were so many lovely ones that I had a hard time deciding on this one.
My Amazon Store
Happy Quilting! – Claudia