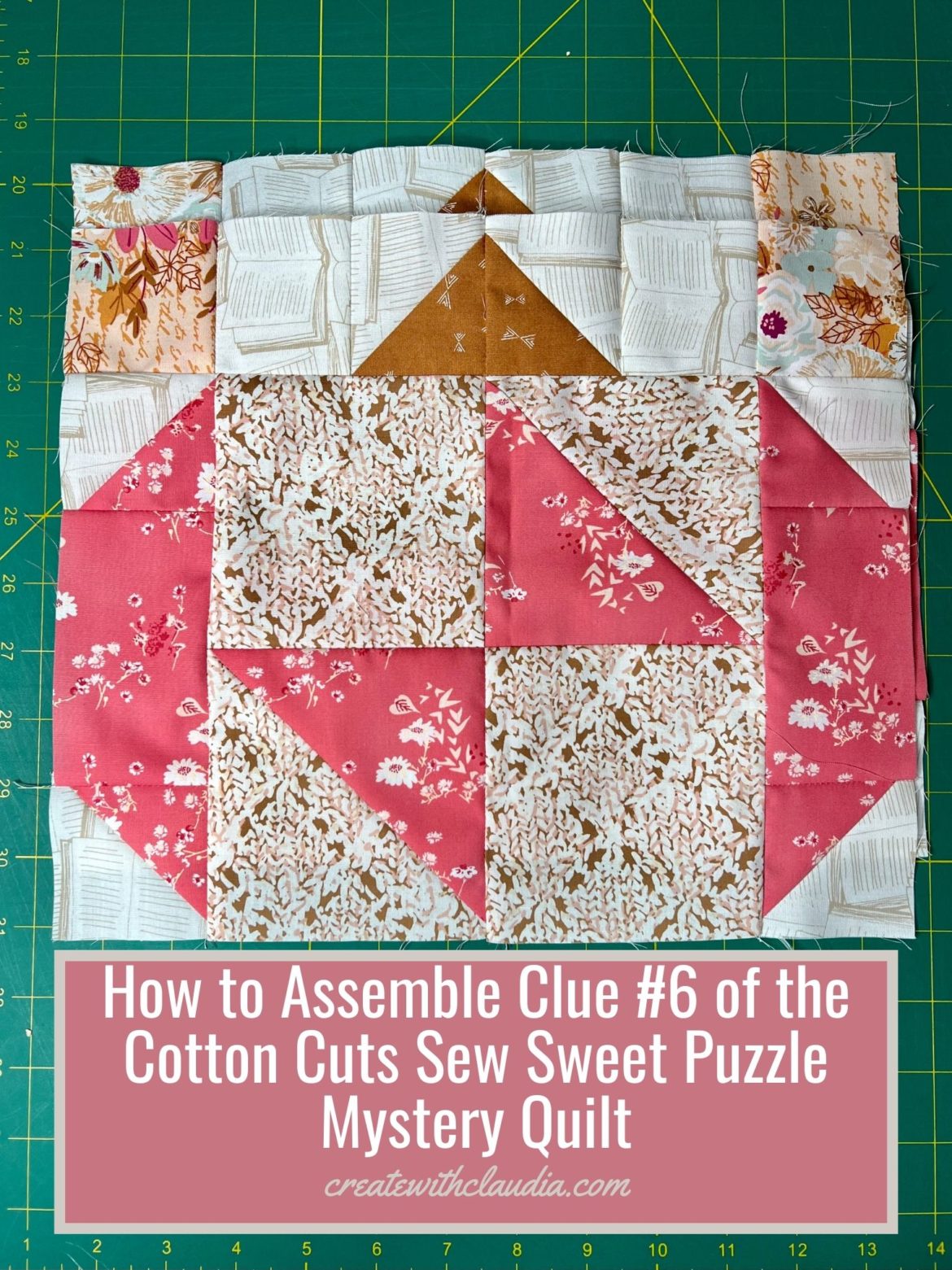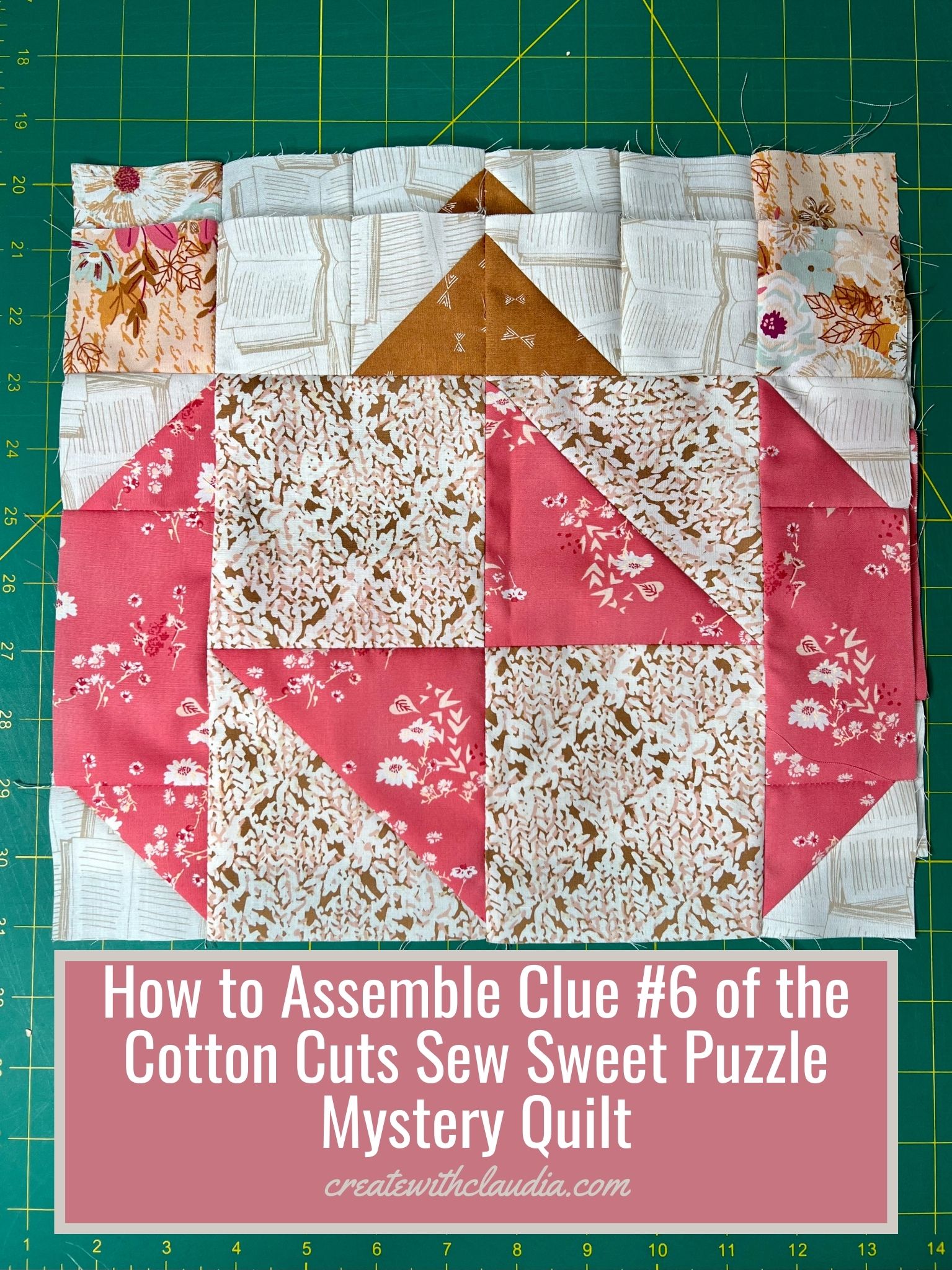 Cotton Cuts Sew Sweet Puzzle Mystery Quilt – Clue #6
If you have been quilting along with me in the Cotton Cuts Sew Sweet puzzle mystery quilt, then you know how much fun it has been so far. Let's be honest, who doesn't love a good mystery. The sections are coming along nicely and I am getting more and more anxious to see the end result.
Cotton Cuts makes this project so easy. From the perfectly cut pieces to the detailed and well written patterns, it has been a joy to participate in this event. I highly recommend their puzzle mystery quilts to beginners as well as seasoned quilters.
Watch me as I show you how to assemble clue #6. Get a few tips and see just how easily it comes together.
What We Have Made So Far
I look forward to solving this mystery with you! Can you believe that there are only four more clues to go in this Sew Sweet puzzle mystery quilt? Here is what we have done so far. Click on the photo to get to the blog post.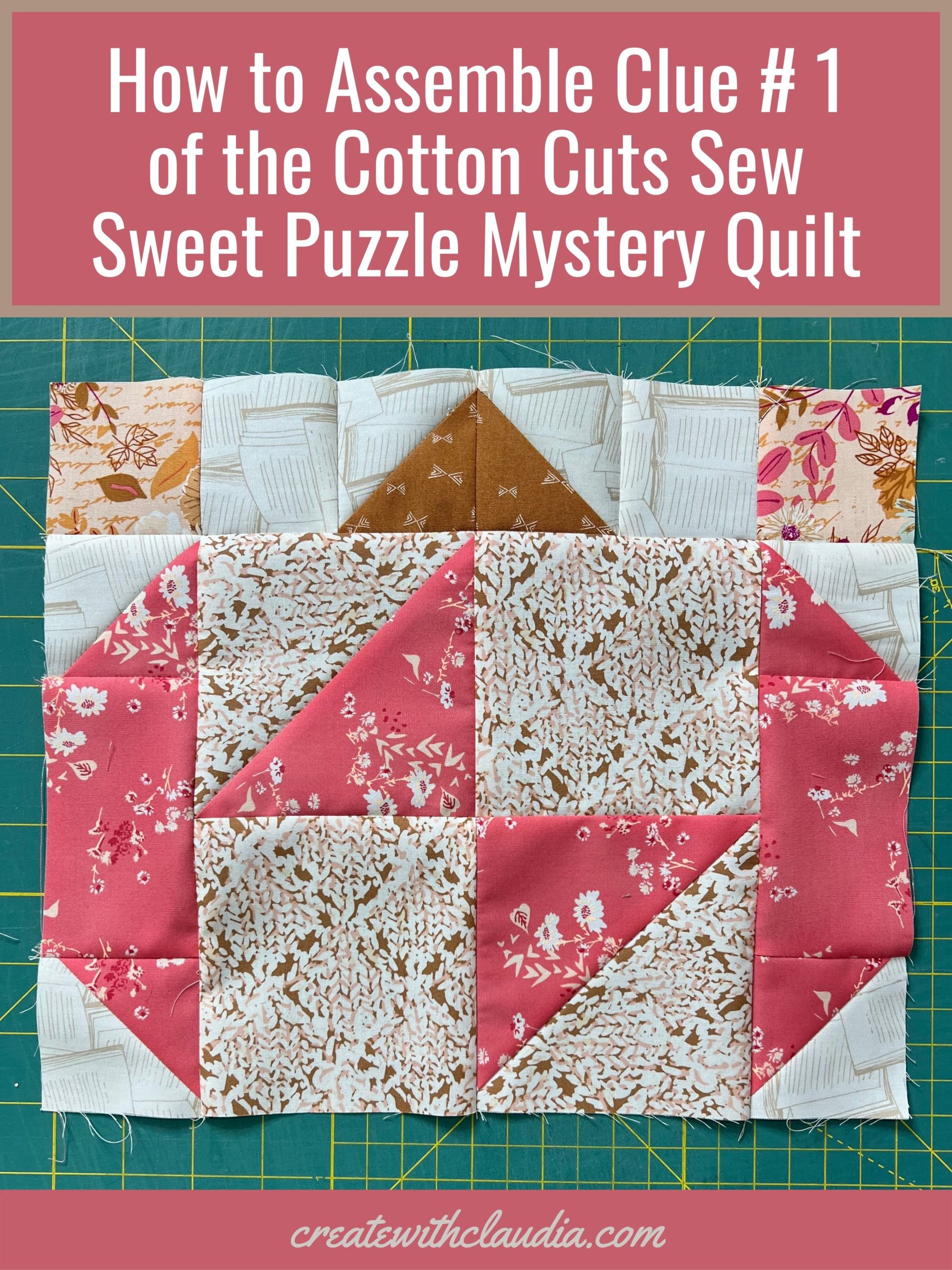 Exciting Announcement
Guess what?! I am happy to announce that Cotton Cuts asked me to blog again for their next puzzle mystery quilt. It's called Piazza and I will be doing the small version of the Maggiore. It's a collection of fabrics from the Spangled by Wishwell collection for Robert Kaufman Fabrics. Here's a peek of it. Sign ups are underway and a number of colorways have already sold out. Also don't forget to use my code CLAUDIAPIAZZA when signing up! You can sign up here.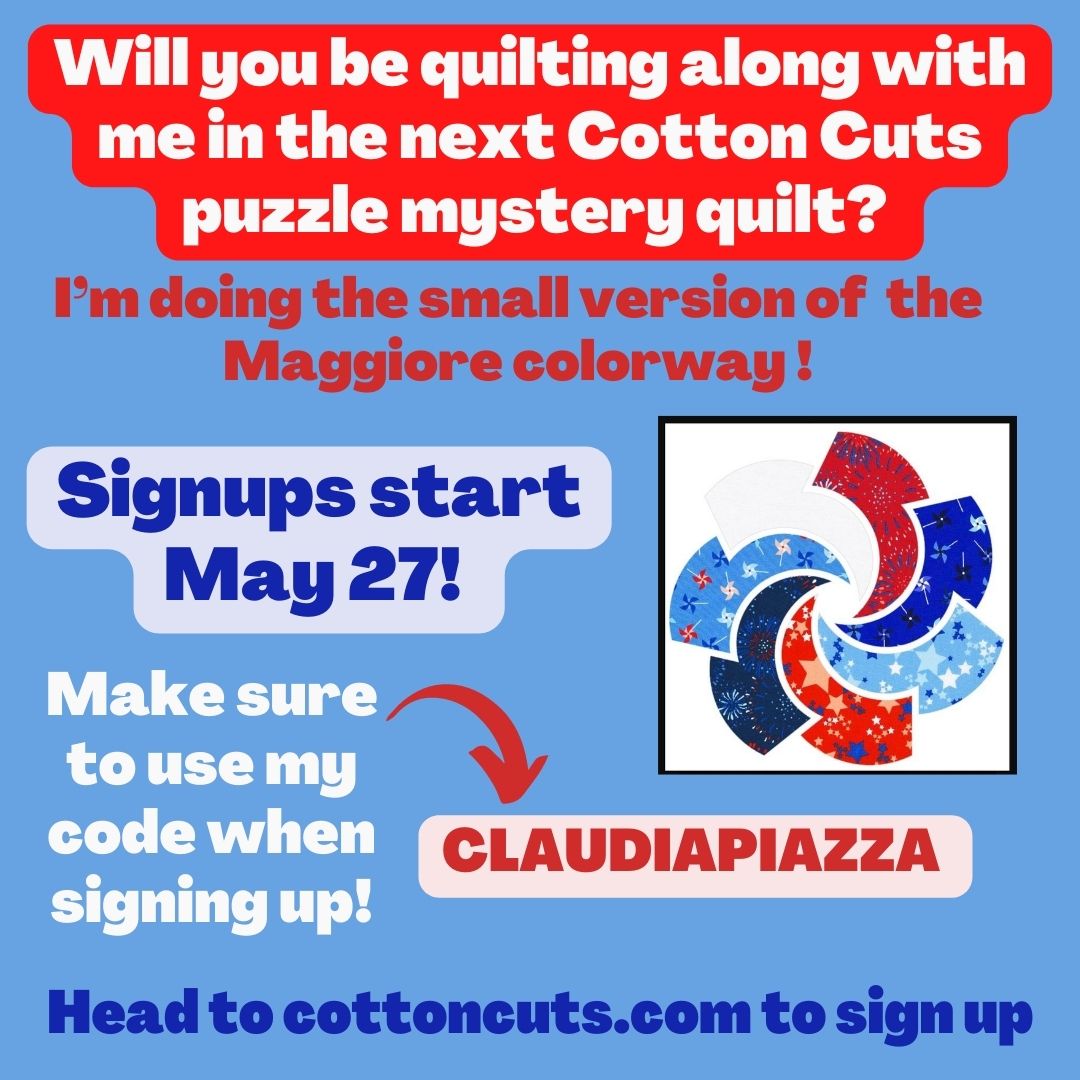 I hope you'll be joining me! – Claudia