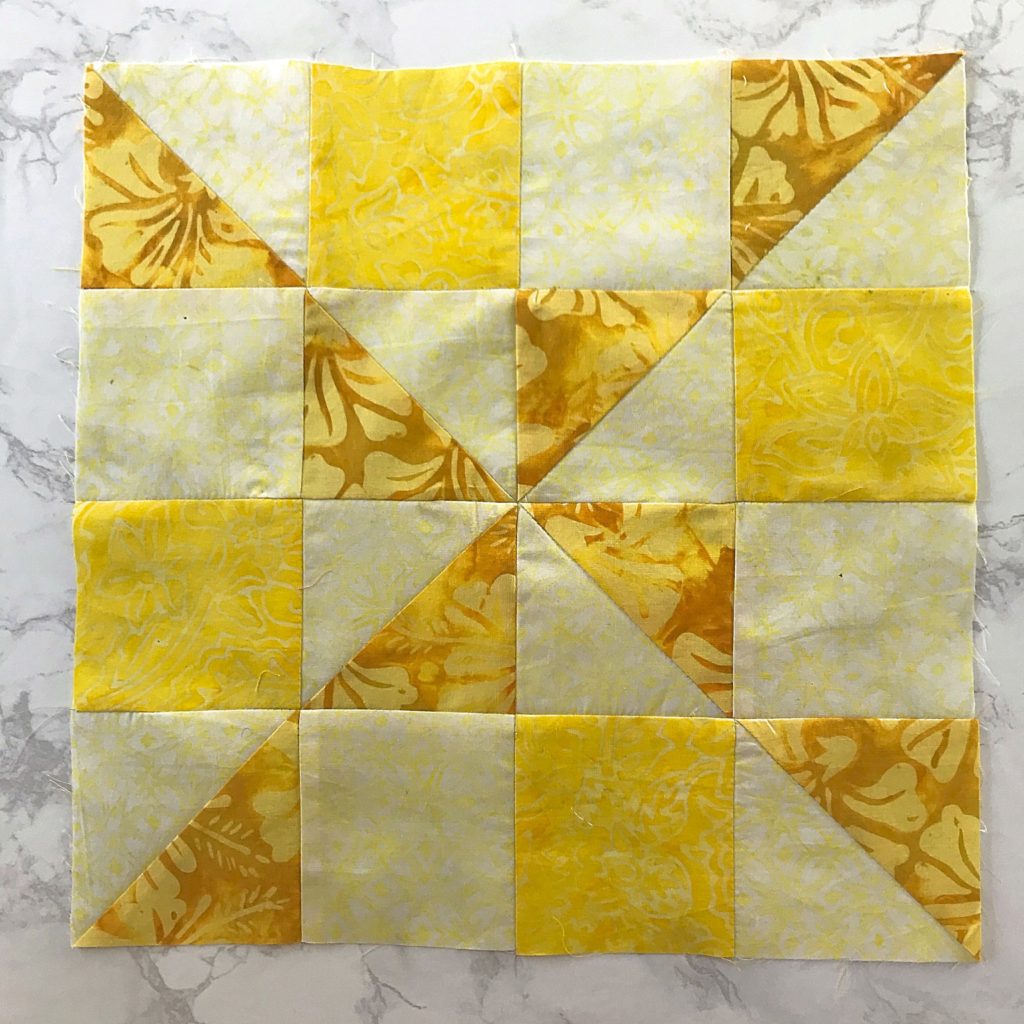 Here is my November entry for the Patterns by Jen 2019 monthly color challenge. That means that there is only one month to go! I can't believe it. I also can't wait for December to get here so I can see the final block.
This challenge has been a joy, and the emphasis on colors has really made me think about my fabric choices and placement.
When I started this project way back in January, I decided to use batik fabrics, and this month was no exception. Yellow was the color prompt, and it was a bit of stretch for me fabric-wise. I don't have a lot of yellow batiks on hand, so I had to use two different ones for the darker parts of the block.
Continue reading