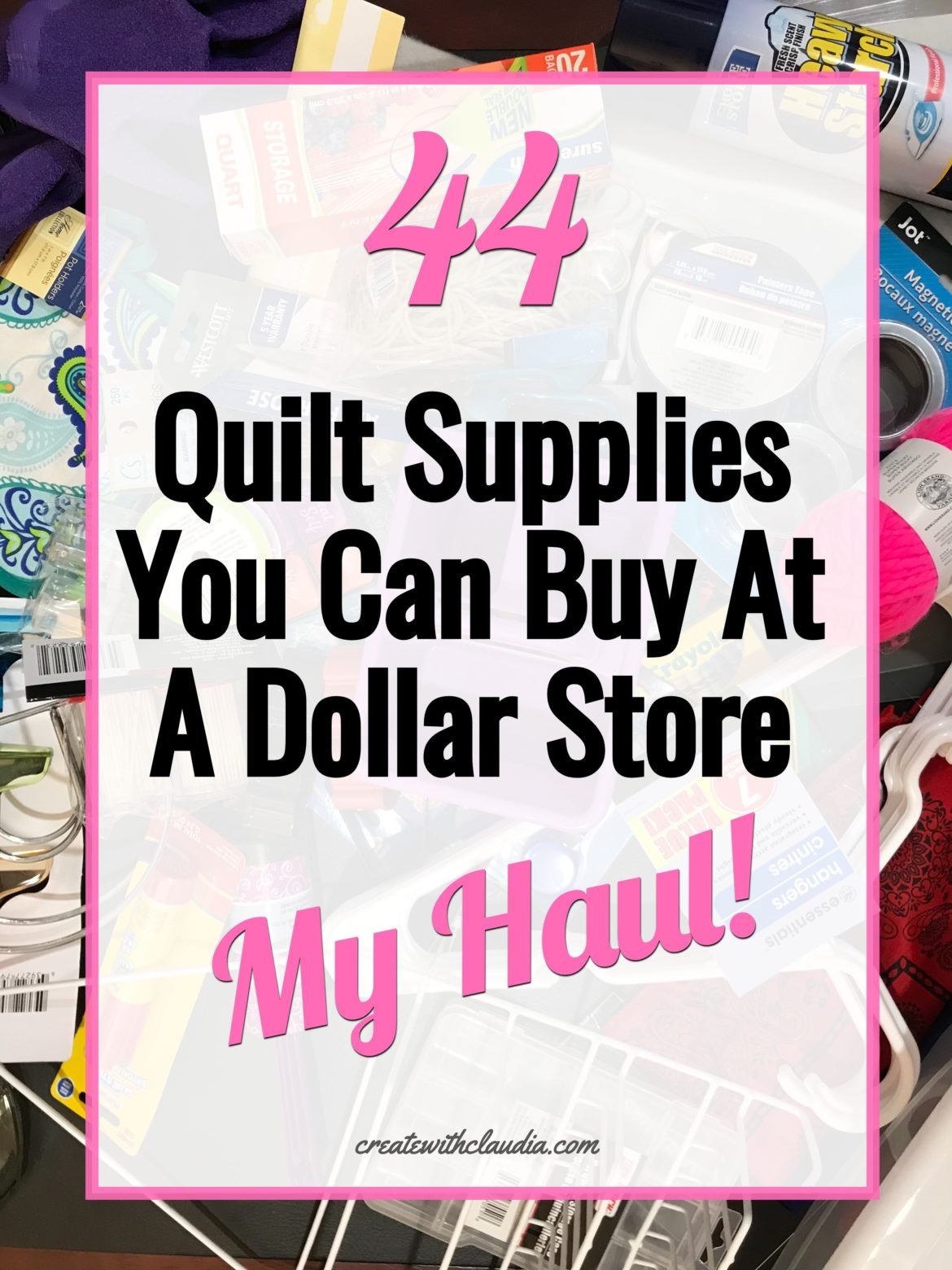 Dollar Store Quilt Supplies
As anyone who quilts knows, quilting can be a pricey hobby. From specialized tools to fancy fabric, the bills add up. That's why I try to save money on some of the things I use. It is also what prompted a recent shopping trip to my local store that sells everything for a dollar. While I was there I got the idea for this article and video. I'm hoping you will pick up a few ideas to try. Here are my 44 dollar store quilt supplies.
Video of My Dollar Store Quilt Supplies Haul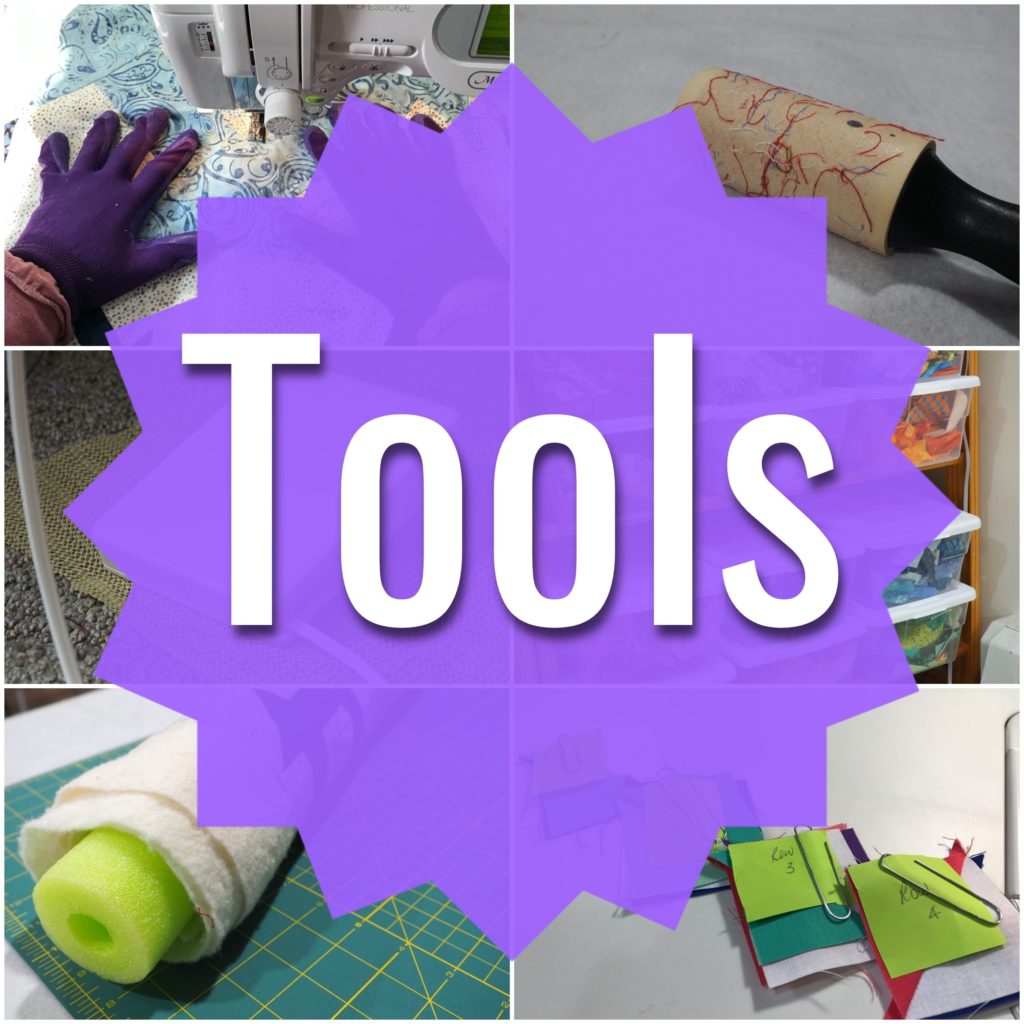 Tools
Scissors
Cookie Cutters – Great for making appliqué shapes
Gardening Gloves – For machine quilting
Flexible Cutting Boards – Ideal for making appliqué templates
Painter's Tape – For hanging up temporary design walls and basting quilts. Note: Test on your fabric first to make sure the tape doesn't damage it.
Lint Roller – Pick up all of those stray threads
Pot Holder – Good for a makeshift pressing surface with a mini iron. Note: Make sure it is insulated and that the surface you are putting it on is suitable for an iron.
Toothpicks – Good for picking out small threads or applying small areas of glue
Makeup Brush – Good for cleaning out a sewing machine
Tweezers – Ideal for pulling out stray threads
Sand Paper – Super fine gauge is used by some hand appliquérs
Pool Noodle – Helpful when basting or storing quilts
Spray Starch
Rubber Shelf Liner – Helps keep your sewing machine or foot pedal from slipping
Glue Sticks – Sometimes used in appliqué. Note: Test on your fabric first to make sure it doesn't damage it.
Craft Glue – Used in crafts and sometimes used in appliqué. Note: Test on your fabric first to make sure it doesn't damage it.
Safety Pins – Ideal for basting, but not as heavy duty as some found in craft stores
Paper Clips – Helpful when labeling rows when quilting
Plastic Hooks – Ideal for hanging supplies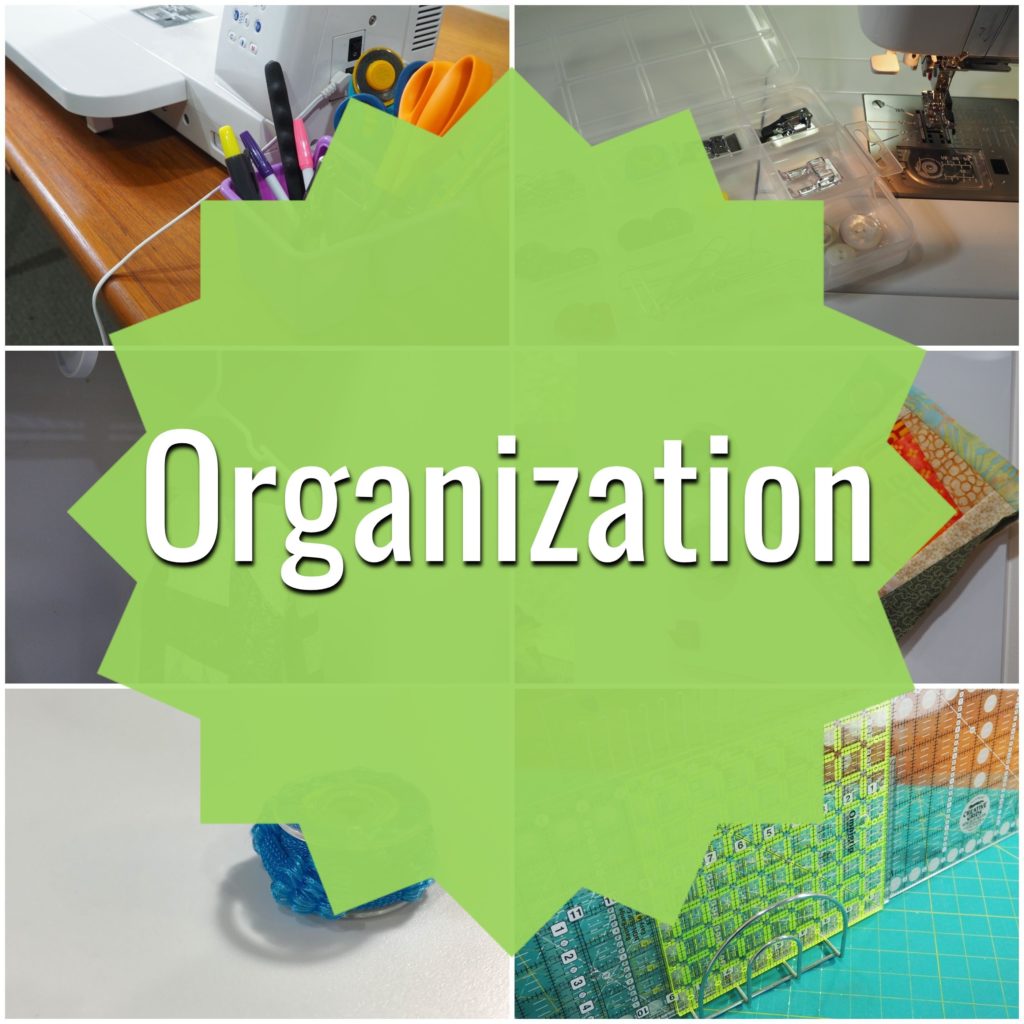 Organization
Binder Clips – Clip together quilt blocks or hang quilts
Hanging Shower Caddy – Wall storage for thread or other items
Plastic Shower Caddy Basket – Ideal for holding scissors, rotary cutters, and other items
Jars – Nice storage and can be decorative, like if you put color coordinated fabrics in them
Magnetic Containers
Hardware Organizer – Good for beads or other small items
Individual Plastic Hardware Containers – Good for storing small items when traveling
Napkin Holder – Ruler storage
Hangers – Storing quilts and quilt blocks
Badge Holders – Helpful for keeping track of small scissors when sewing. Note: If hanging scissors from them, make sure that aren't too heavy, they are small and that you don't poke yourself.
Plastic Storage Containers – Scrap fabric and tool storage
Zip Top Bags
Hair Bands – Good for wrapping around bobbins or quilt blocks
Rubber Bands – Roll up a set of quilt blocks and keep them together with a rubber band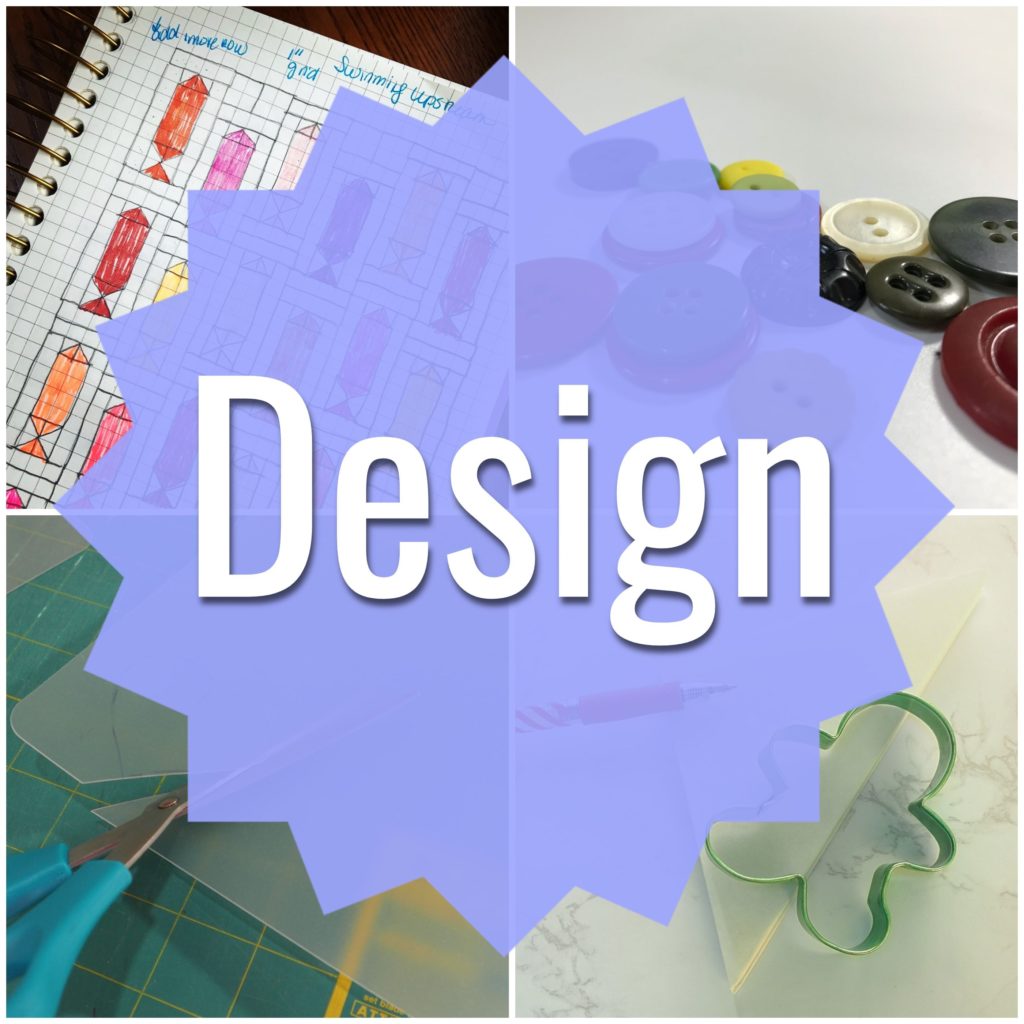 Design
Crayons
Colored Pencils
Graph Paper – Perfect for designing a new quilt
Small Notebook – Keep it on hand so you never forget a new idea
Cotton Bandanas – Fun for quilting, but may need to be stabilized to use.
Buttons – Great for quilt embellishing
Beads – Great for quilt embellishing
Yarn – For embellishing quilts and other craft projects
Fabric Ribbon – Quilt embellishment and other crafts
Flannel Backed Table Cloth – Hang on the wall with flannel side out and you have an instant design wall.
Fleece Baby Blanket – Ideal small design wall
Dollar Store Quilt Supplies
So there you have it…my 44 dollar store quilt supplies. Why not save a little bit of money for some of those items you use in your quilt/craft space? You can with some of these ideas.
More Quilting Tips….
Happy Quilting!