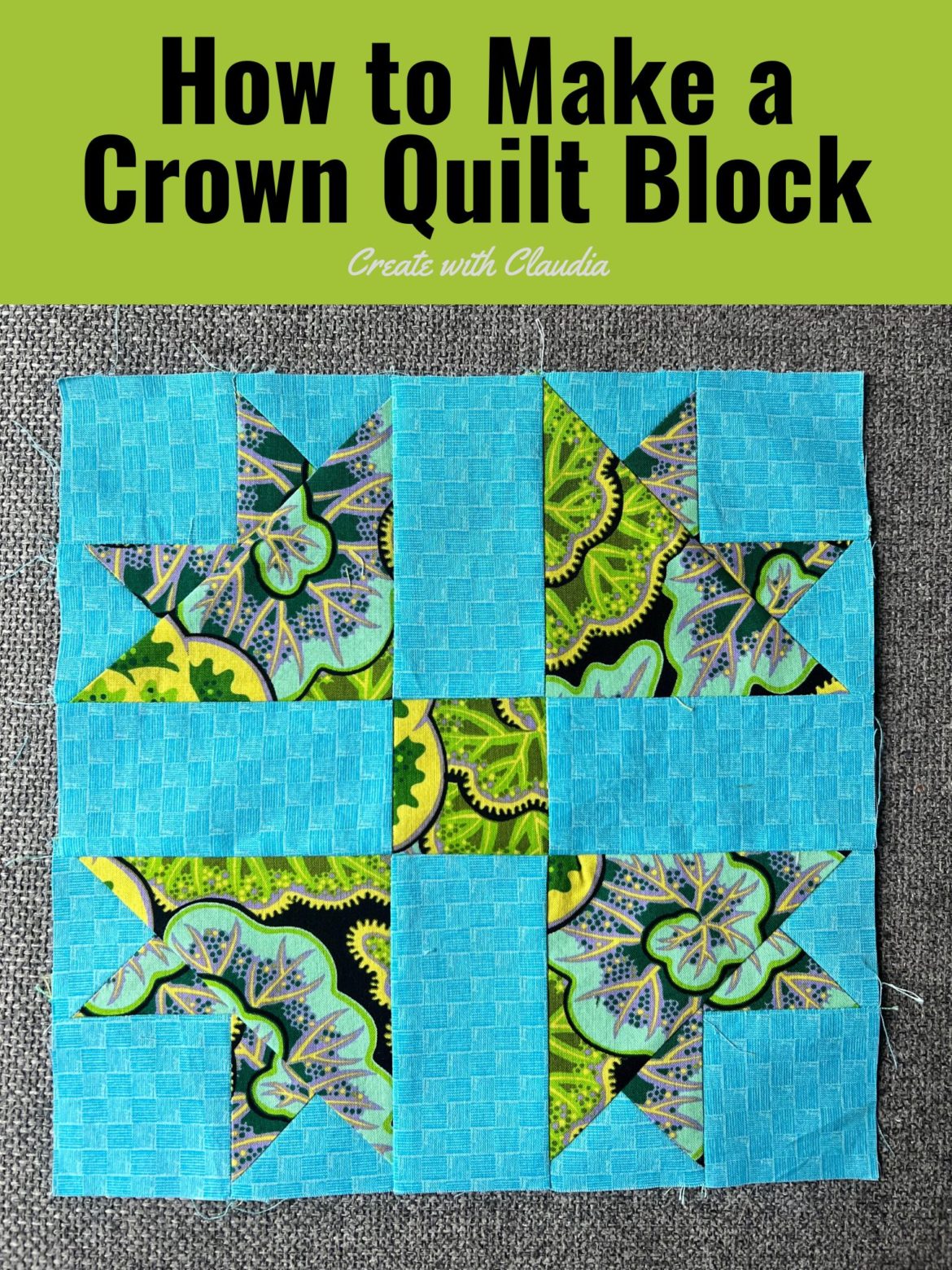 How to Make a Crown Quilt Block
The latest block in my fast and easy quilt block series is an interesting one. It is also a bit trickier than the other ones that I have presented, so you will want to take a bit more time making it. Some really interesting secondary patterns appear when this block is repeated in a quilt. Learn how to make a crown quilt block in my new tutorial.
This block is a good scrap-buster, but it looks striking in just two colors. I'm thinking I might make a quilt in red and white using this block. I think it would look sharp.
Fast & Easy Quilt Blocks Video Series
Do you want to learn a new block in about 5 minutes or less? You can with my new YouTube Series – Fast & Easy Quilt Blocks. Every few weeks I present a new quilt block that is great for scrap busting and is easy to put together.
How are you liking my new series? This is the sixth block I have presented and I am having a lot of fun with it. Because there is no speaking in the video it does not take as long for me to make and I don't have to clean up me studio!
Tips
General quilting supplies are needed to make this block. A scant 1/4″ seam allowance is used.
What to Cut to Make One 10″ Finished Block
I have put the total number of pieces. Cut pieces from your favorite fabrics. Tip: You could sketch the block and color it in with various colors.
Cutting Requirements
A – 2 1/2″ squares – 5 total
B – 4 1/2″ x 2 1/2″ strips – 4 total
C – 4 7/8″ squares – 2 total – Cut squares in half on the diagonal
D – 3 1/4″ squares – 4 total – Cut squares in half on the diagonal two times (like an X)
Block Layout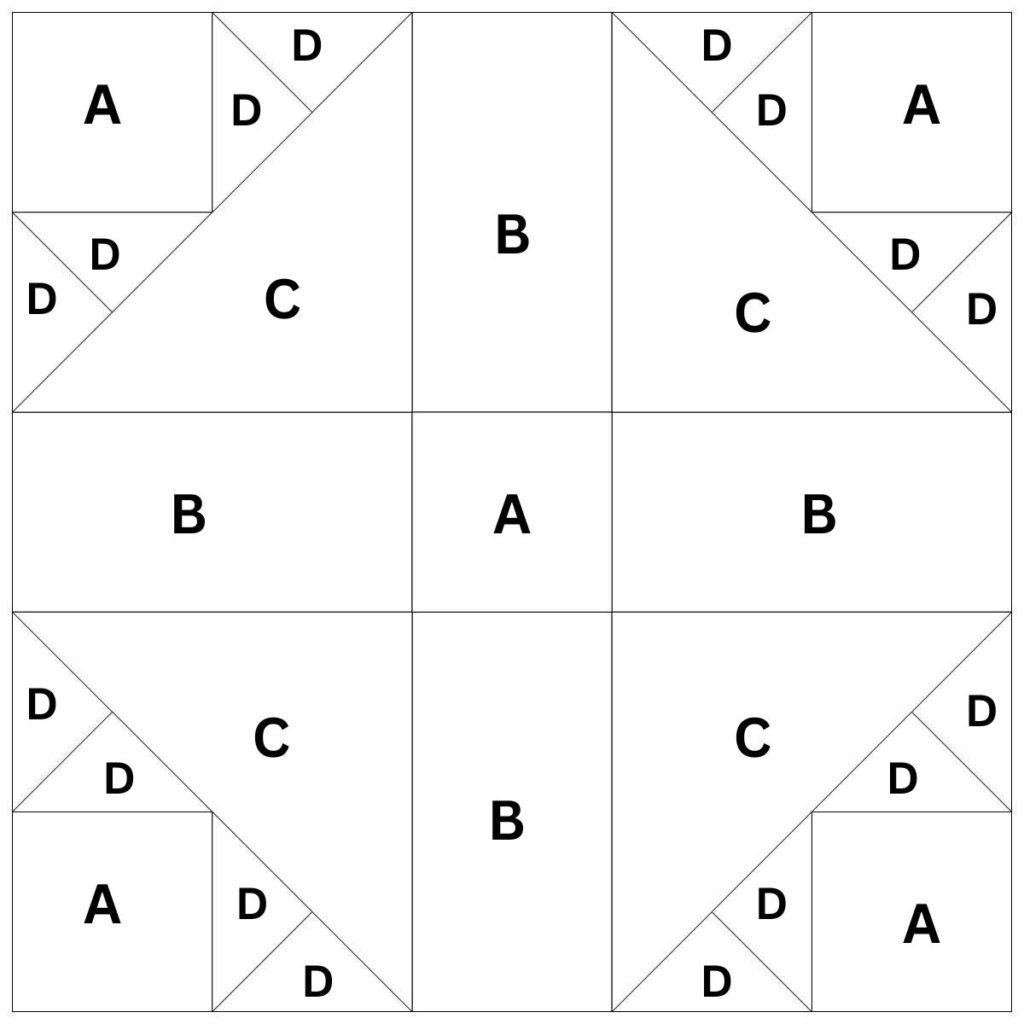 Possible Layouts and Color Ideas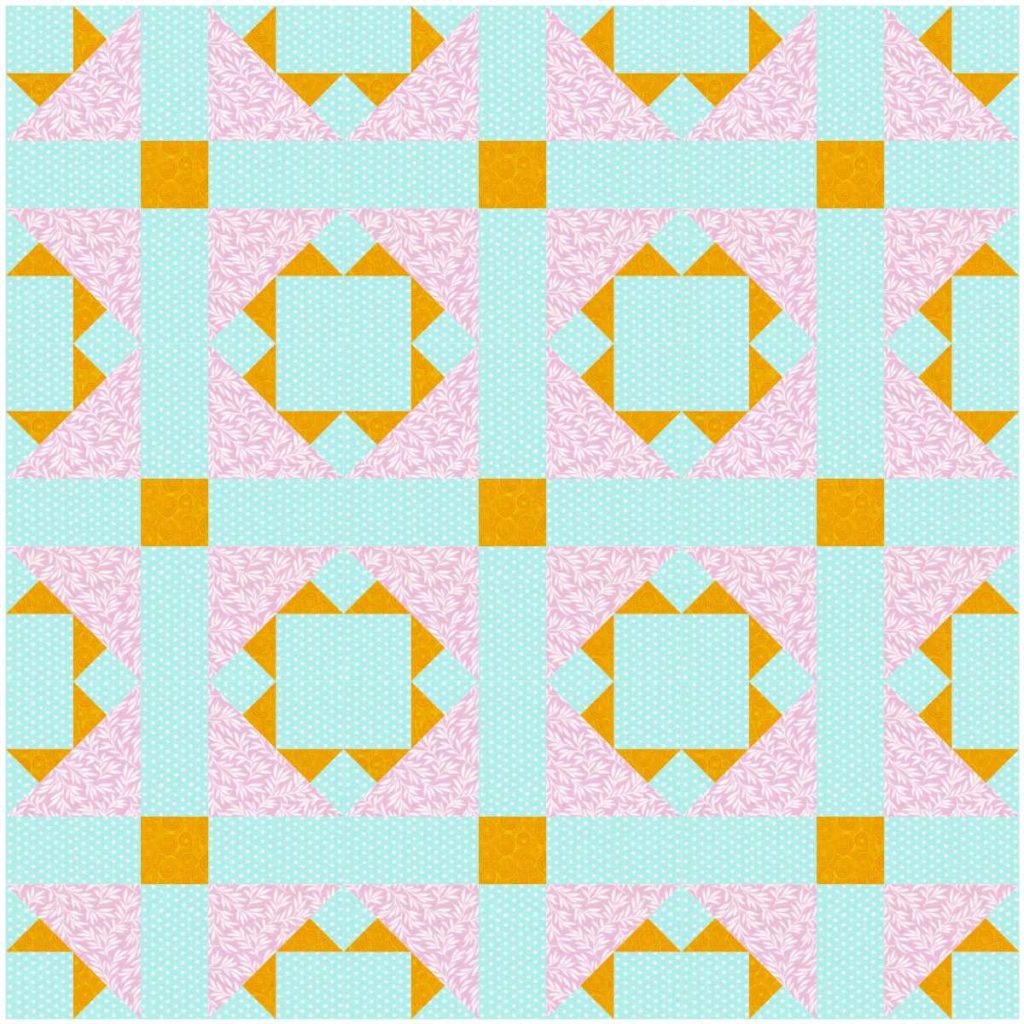 It is always fun trying out different colors and layouts with my Electric Quilt 8 software. These are all made with the same number of blocks. Look how different they all look.
With each block I play around and try to pick a favorite. It's pretty hard for me to do.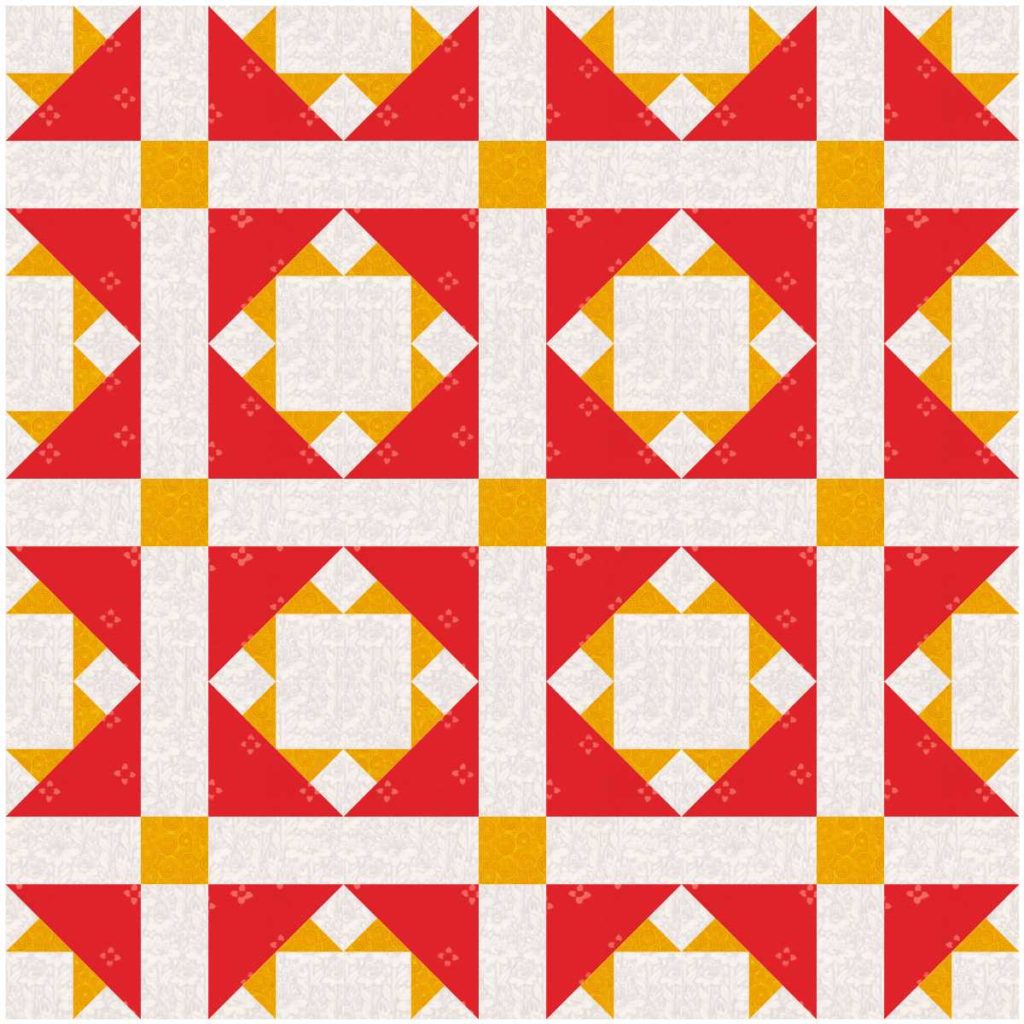 Other Fast & Easy Quilt Blocks
Here are the blocks that I have made in this YouTube series. (Click on the photo to go to my blog post). They are all different in so many ways. Which one do you like best?
Make sure to subscribe to my YouTube channel. That way you will always know when I put out a new video! Happy Quilting! – Claudia