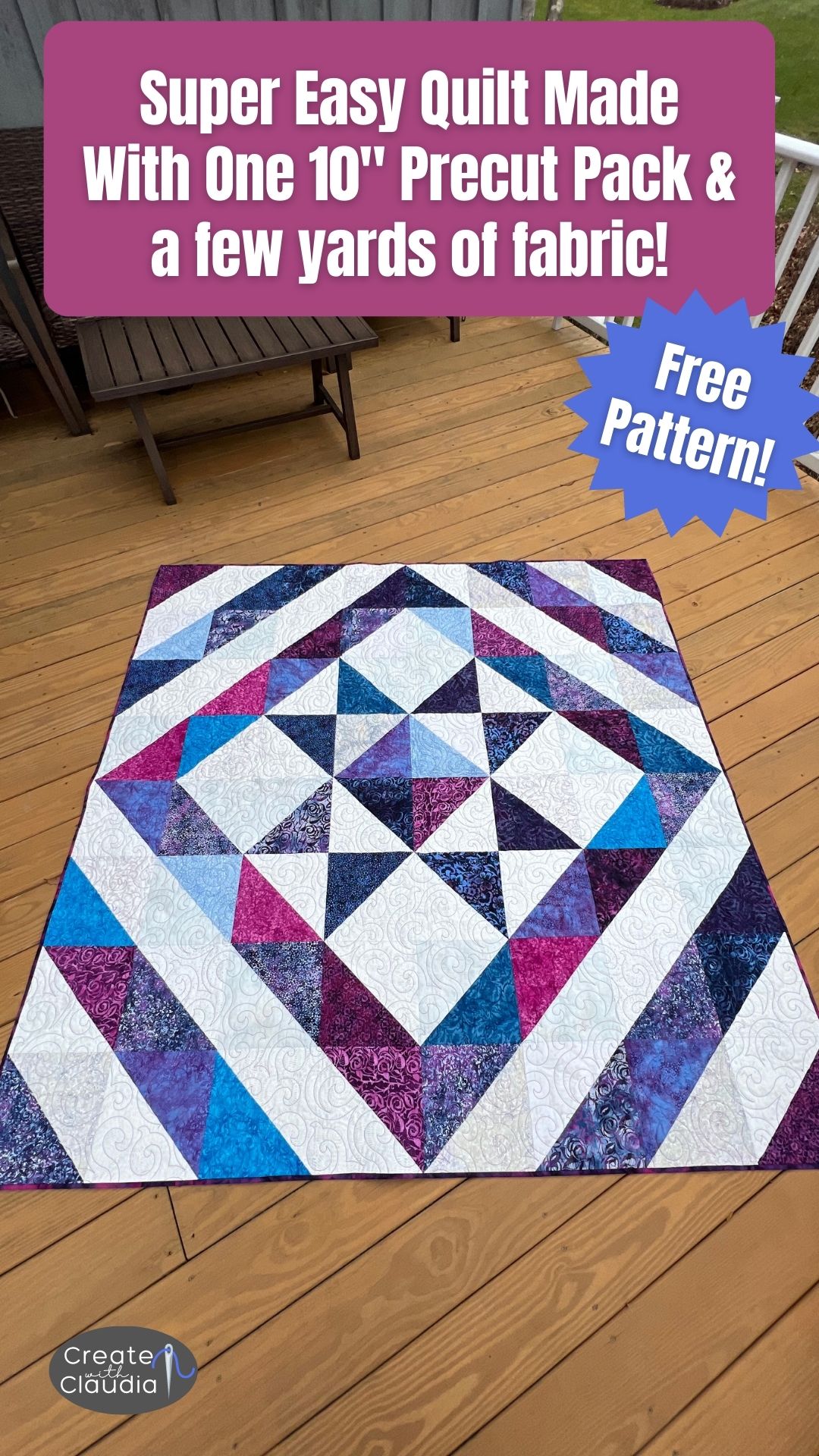 Super Easy Quilt Made with One 10″ Precut Pack and a Few Yards of fabric
Am I the only one who can't resist those gorgeous precuts in my local quilt shop? Each one has various bits of fabric gorgeousness in them. I end up buying them and then they end up on my shelf. Because I am am an Island Batik ambassador I also get a number of them in my ambassador shipments each year. The colors were so pretty in a pack that I recently got that I just had to make a quilt. Here is my super easy quilt made with one 10″ precut pack and a few yards of fabric.
Disclosure: Some of the items used in this post were generously provided by Island Batik and Hobbs Batting.
Video Tutorial
All of the instructions can be found in this blog post, but I have also made a video showing me making this quilt. Enjoy!
The Fabrics I Used
The minute I saw this gorgeous fabric line called Woodcut Blossoms I knew I was going to make a big quilt to show off those colors! The fabric, which is from Island Batik, was designed by Kathy Engle for Heidi Pridemore of The Whimsical Workshop. Look at those purples and blues!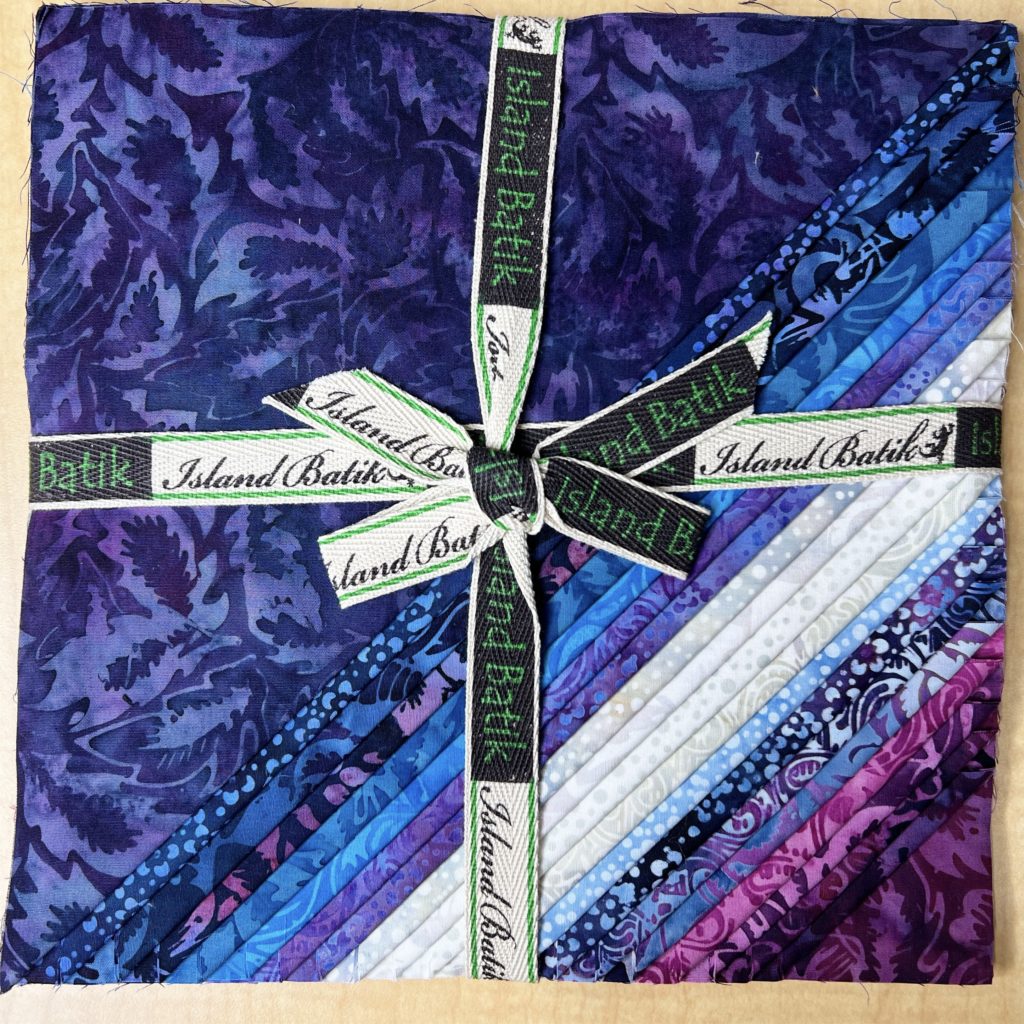 This stack worked perfectly because there were a number of neutrals and I used those, plus some other neutral scraps for the background.
What You'll Need
To make one 72″ x 72″ quilt you will need the following supplies:
One precut pack of 10″ squares (you will use 32 of them) – Note: If you don't have a precut pack, you can use whatever fabric you want, you'll just need 32 squares.
2 1/2 to 3 yards of a background fabric, cut into 32 10″ squares.
Backing fabric – About 5 yards
Batting and binding – For the batting I used Hobbs Heirloom Natural Cotton
General quilting and sewing supplies – Note: I like using a large square ruler (15″) to trim down my blocks. You can find that, and lots of my other favorite tools here:
As an Amazon Affiliate I Earn From Qualifying Purchases (At no extra cost to you)
Making the Quilt
This quilt is made up of 64 half square triangles that measure 9 1/2″ unfinished (9″ finished). That is it. Let's make those half square triangles.
Step 1 – Cut out your 32 10″ squares from your background fabric(s). I used multiple Island Batik neutrals but you can get the 32 squares from 2 1/2 to 3 yards of fabric (depending on how you cut them out).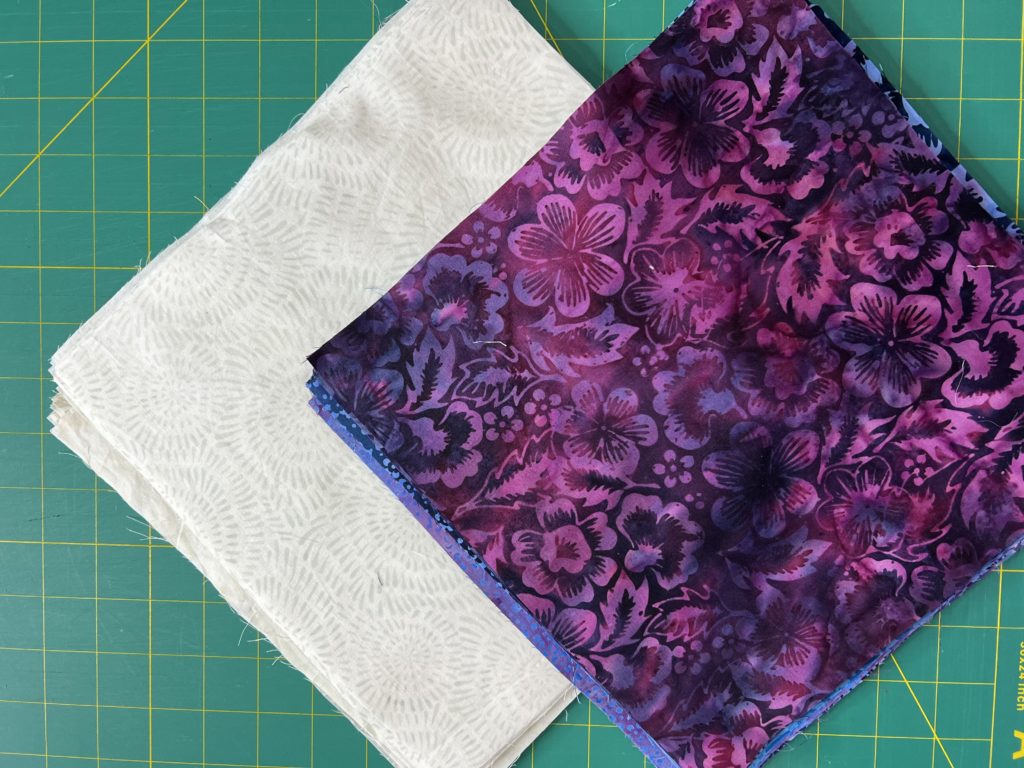 Pick out your favorite 32 squares from your precut pack.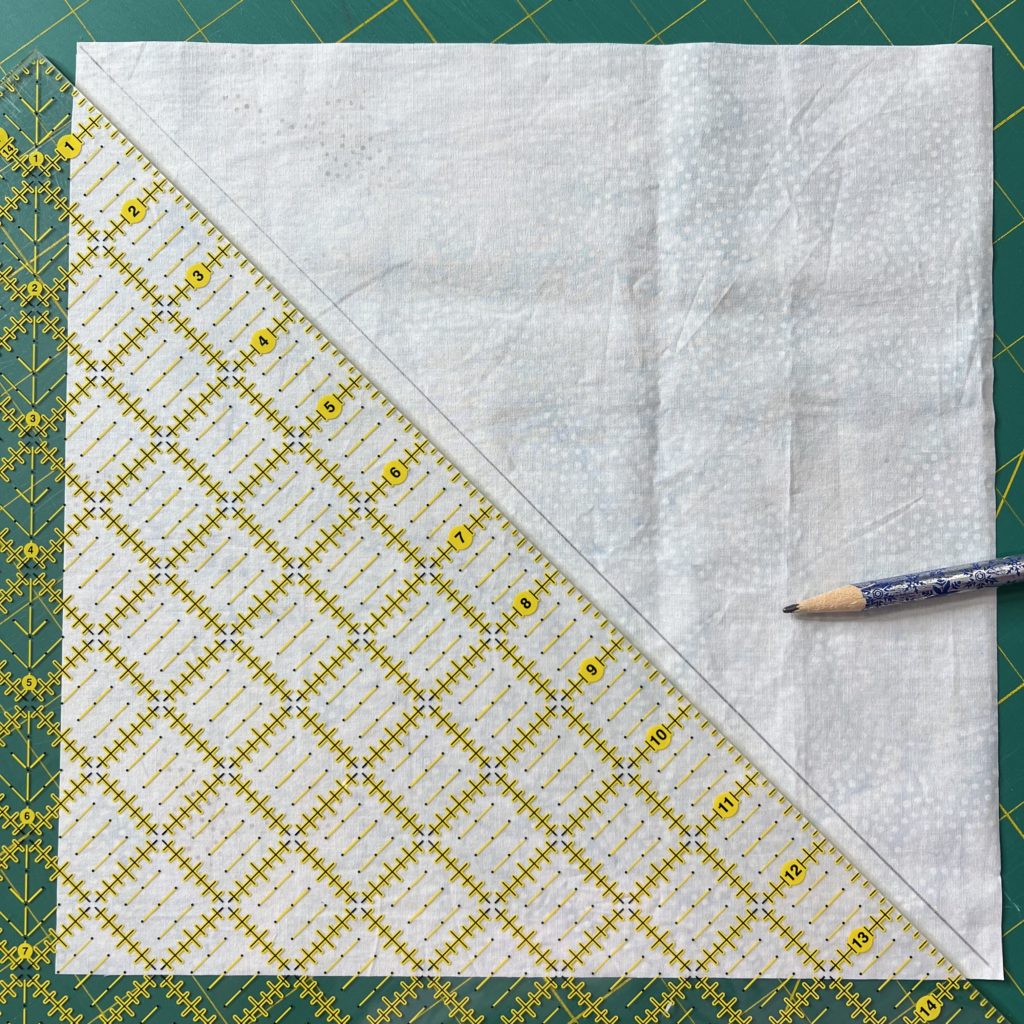 Pair up a square of the background fabric with a 10″ precut square. Draw a diagonal line on the back of the lighter fabric.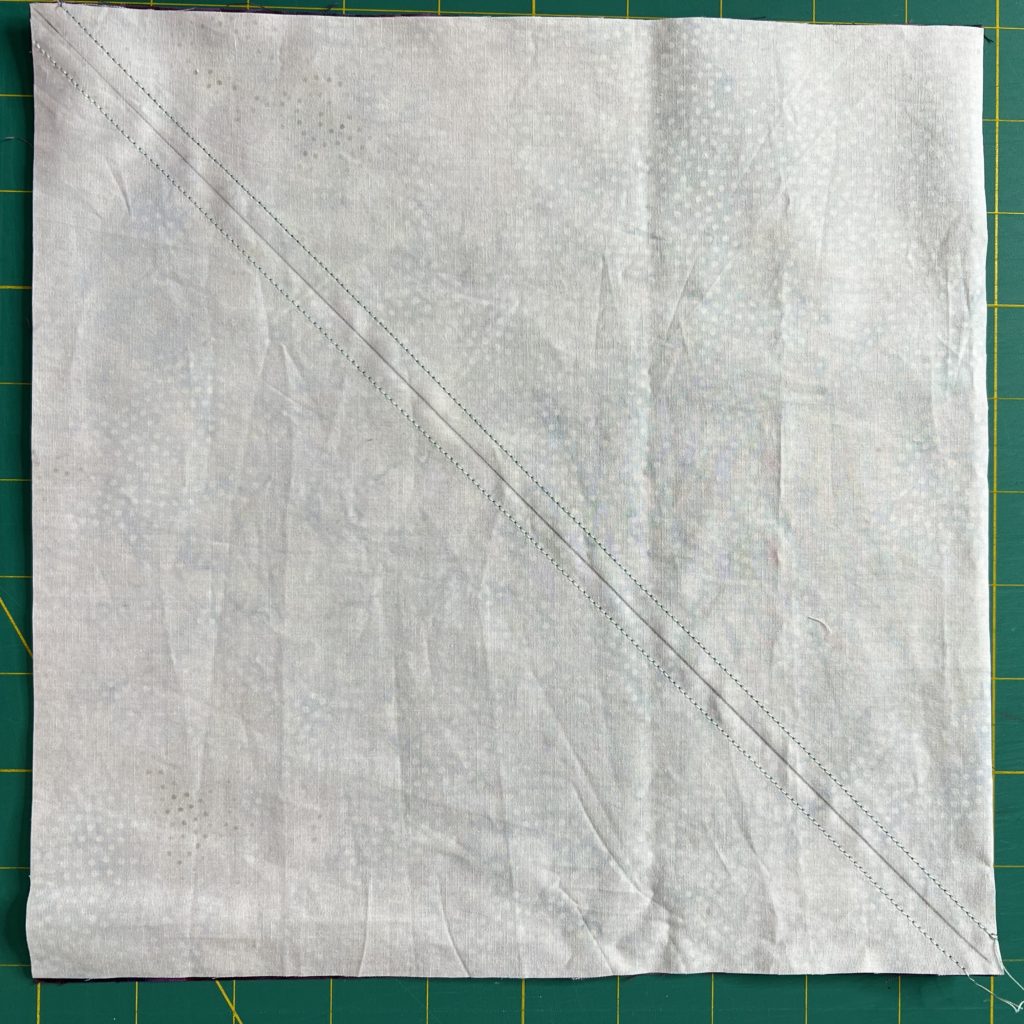 Next, line up the background fabric square with the precut square (right sides facing). Then sew a 1/4″ seam allowance along each side of the drawn line. Make sure to make it no large than 1/4″ seam allowance on each side. These get trimmed down so if you make the seam allowance larger, you won't get a large enough block.
Tip: I like to sew all of these at one time. This super easy quilt made with precuts is perfect for chain piecing and comes together quickly.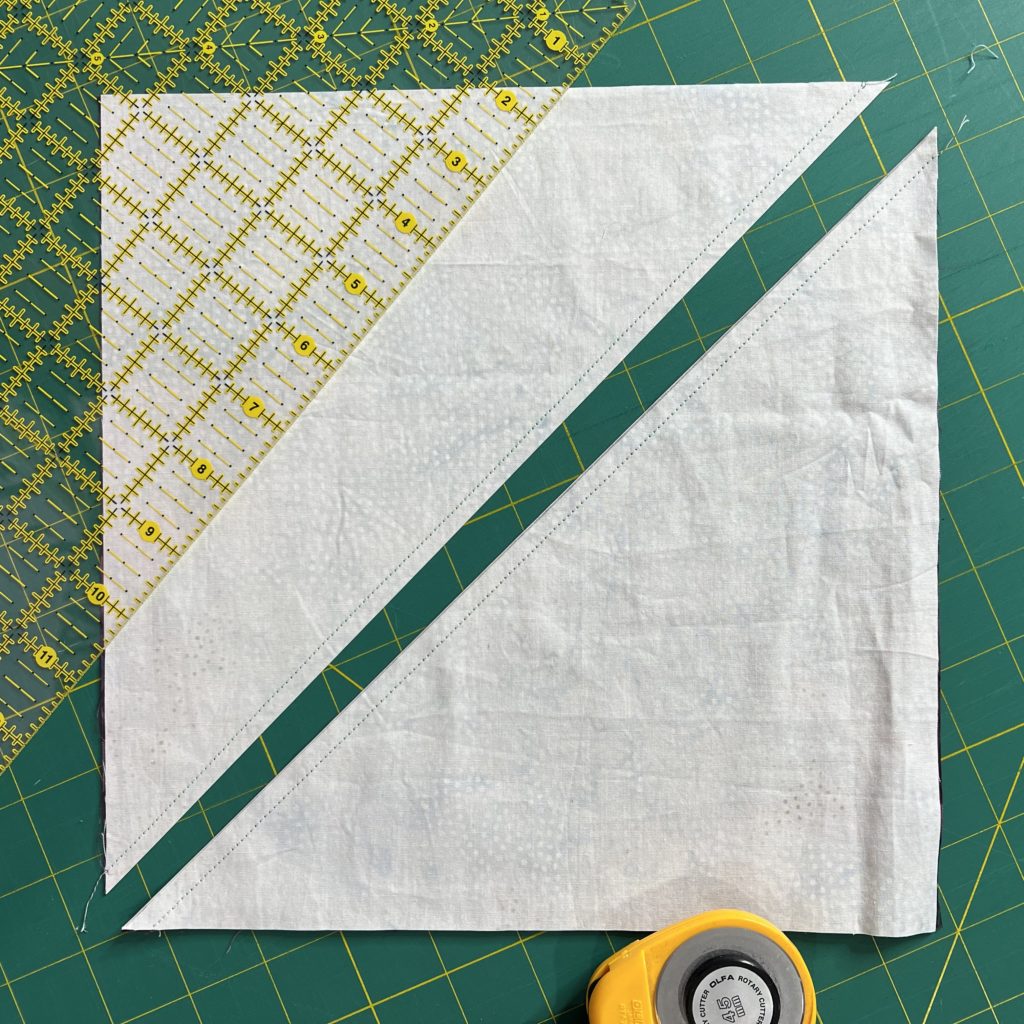 Split the unit you just made in half by cutting along the drawn line.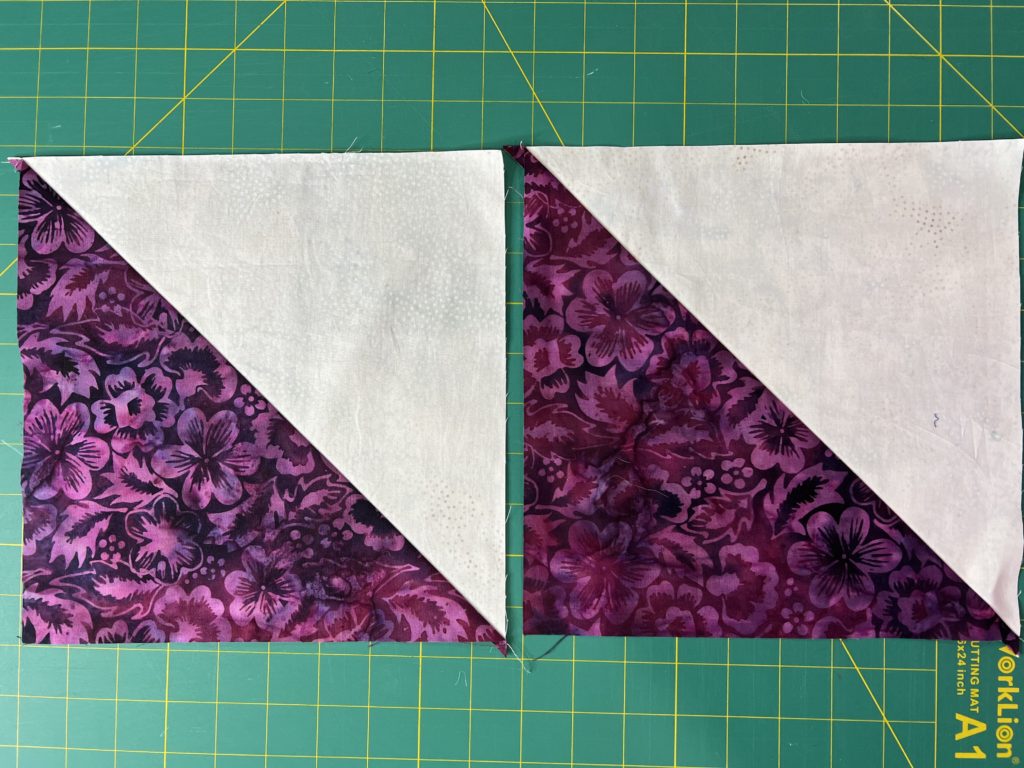 Press the blocks towards the darker fabric.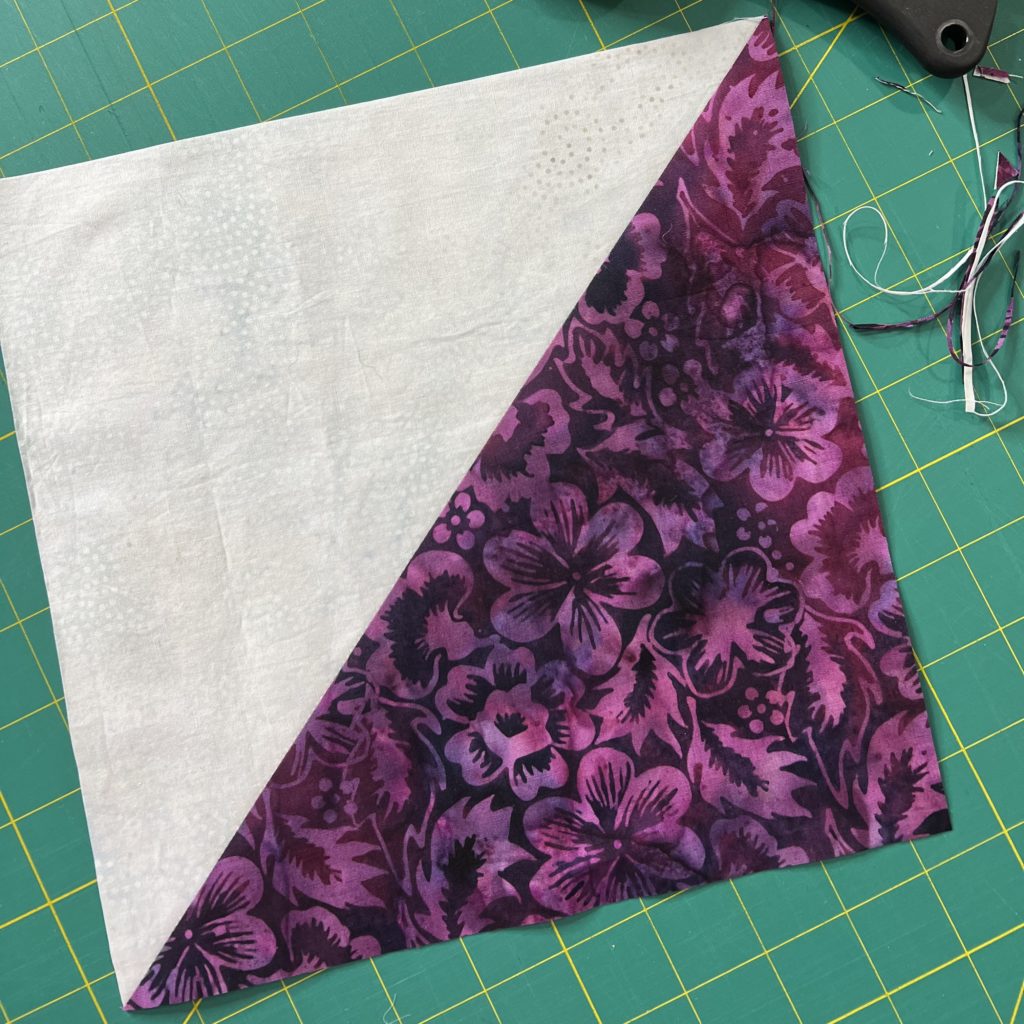 Trim down the blocks to 9 1/2″ square.
Finishing the Quilt
Lay them out in the design I used or, if you prefer, try out a number of different ones. I wrote a couple of articles on half square triangle layouts: 16 Sensation Half Square Triangle Layouts and 11 Awesome Half Square Triangle Layouts. There are so many pretty ones to choose from. Here were a few that I thought about.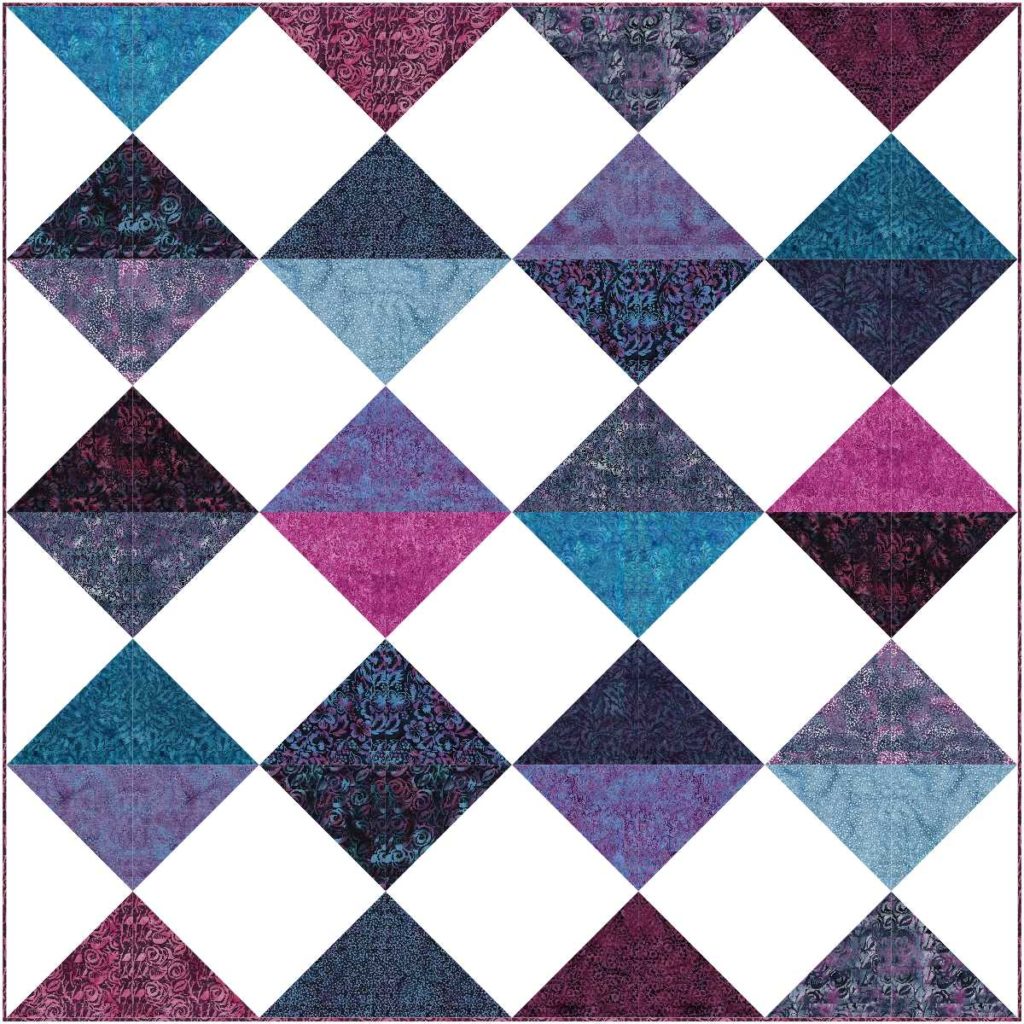 Sew the quilt top together. I find that when I sew them together by rows I can stay more organized. I also check along the way to make sure I haven't accidentally turned an half square triangle the wrong way.
Quilt and bind as desired. I sent my quilt to my longarmer Melinda Keppler of ScottieBelle Designs and she did a beautiful job. I love the darker plum thread she used.
For my binding I used a matching Island Batik purple called Blackberry from their Foundations – Playful Purples line.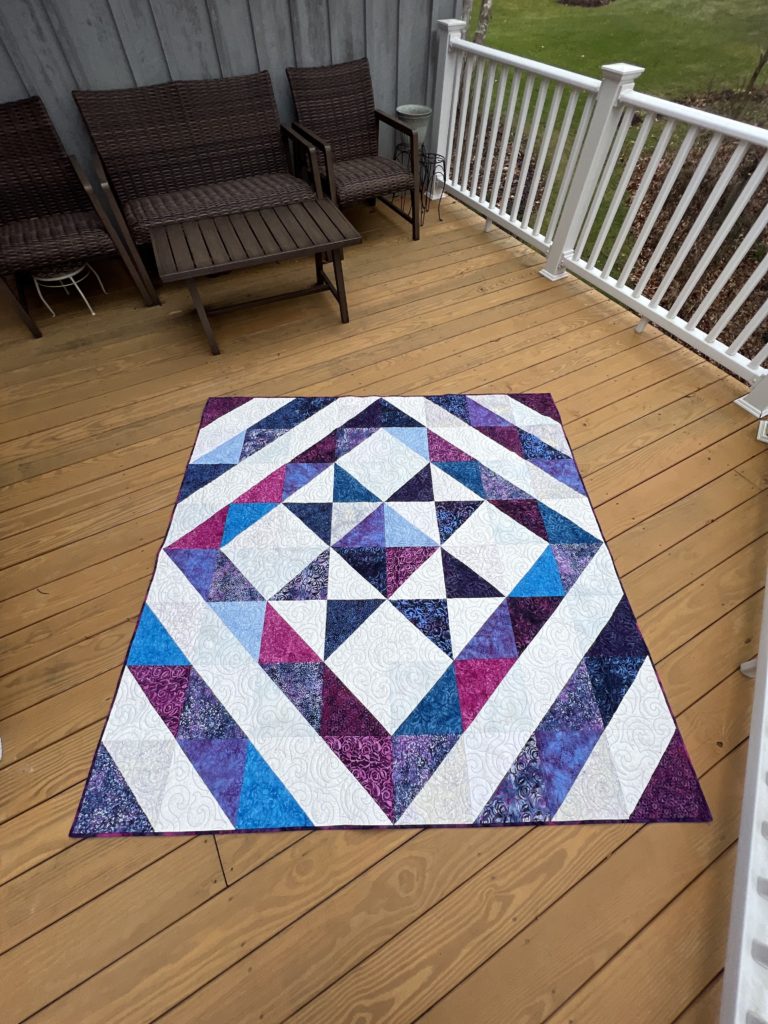 I love the way this quilt sparkles with the various fabrics in the collection.
The Super Easy Quilt Made with One 10″ Precut Pack and a Few Yards of Fabric
Will you be giving this quilt a try? It is so easy and it comes together quickly. Not only that, but it would look beautiful in any combination of colors. So grab your favorite pack of 10″ precuts, some background fabric and start sewing.
Happy Quilting! – Claudia