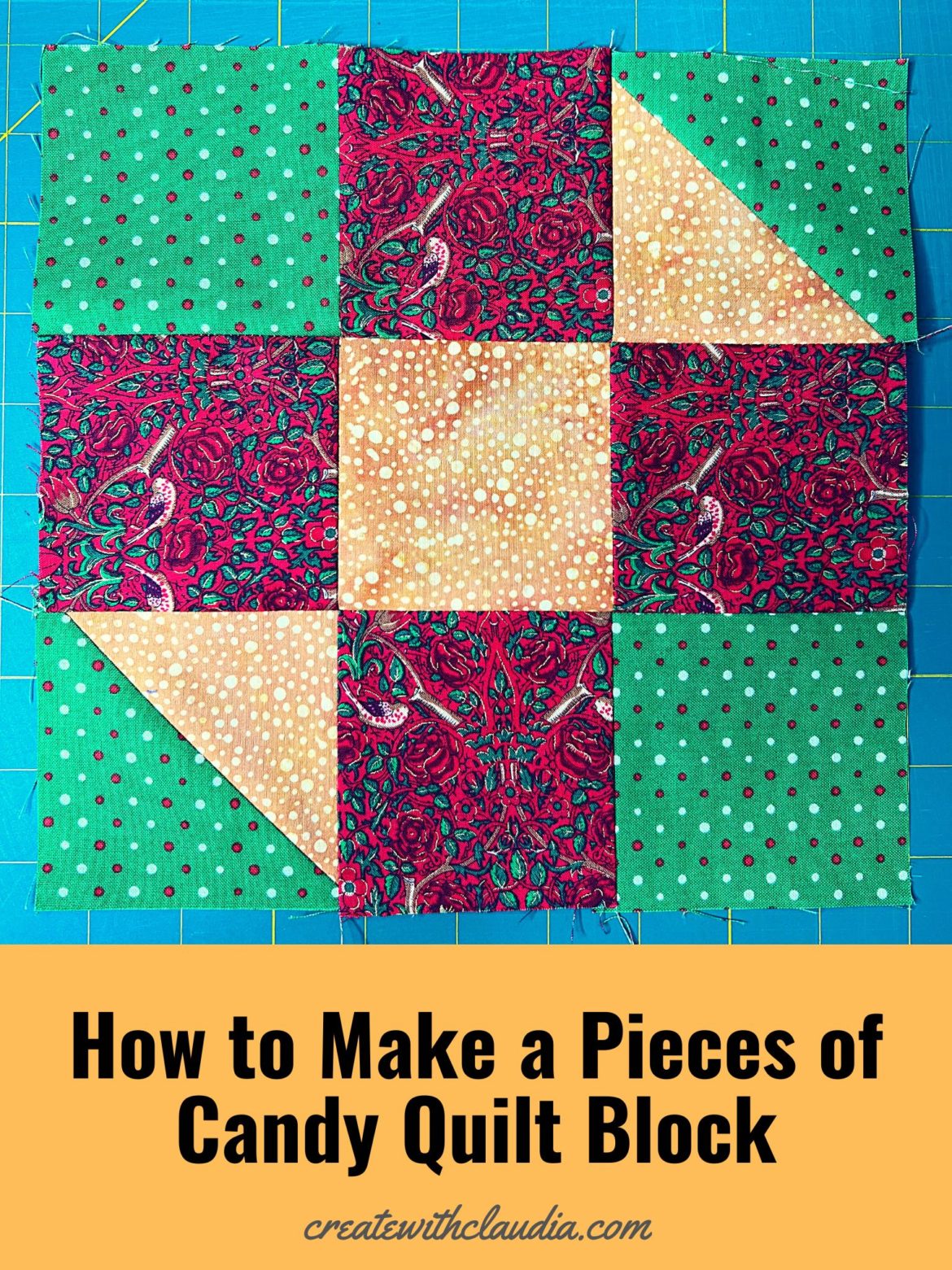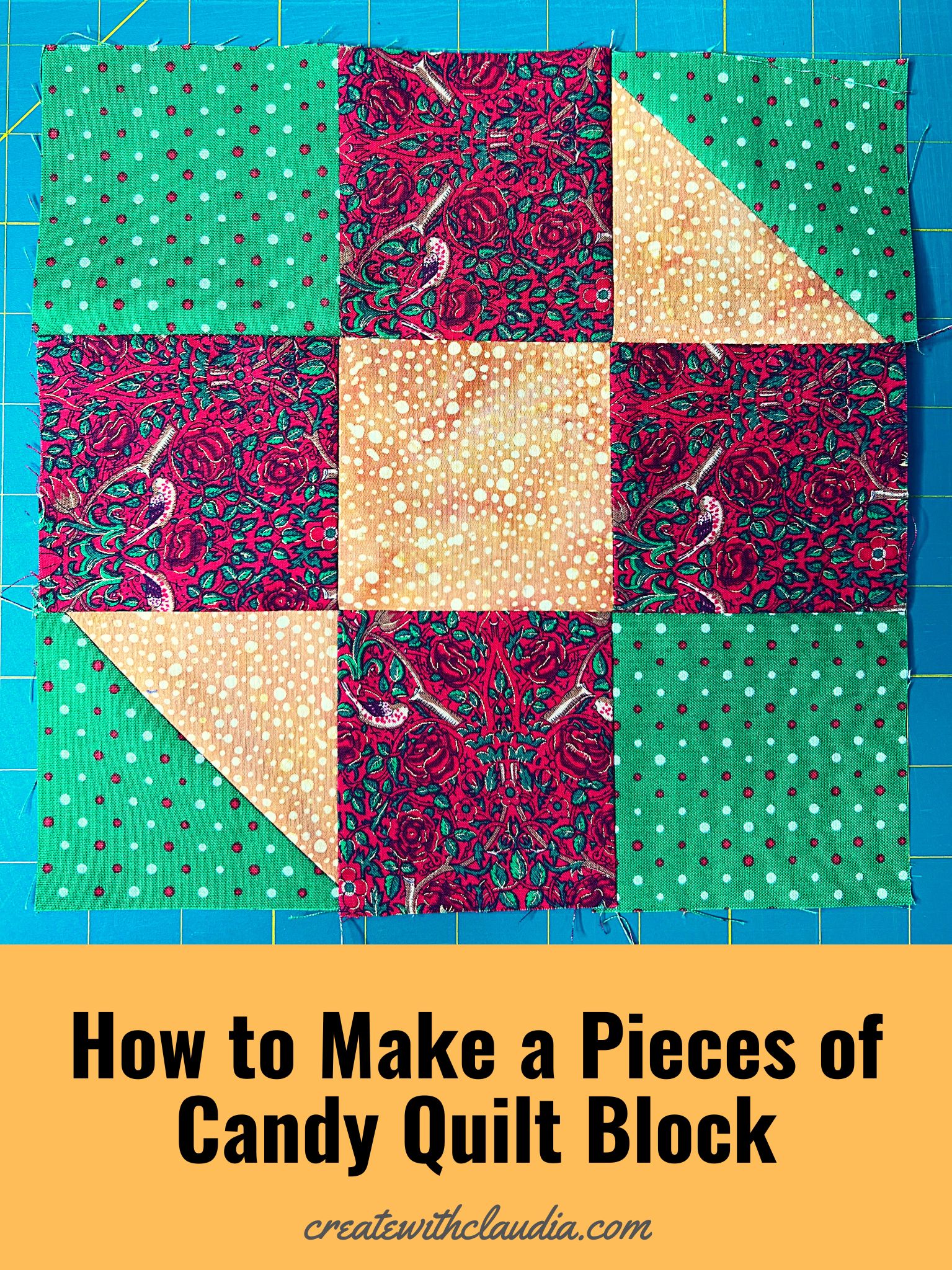 How to Make a Pieces of Candy Quilt Block
Perfect for scrap busting, this pattern is easy and fun to put together. When used in a quilt, it makes all kinds of interesting designs. Learn how to make a pieces of candy quilt block with my easy-to-follow video tutorial. The block measures 9 1/2″ unfinished and 9″ finished. The video lists all of the fabric cuts needed however you can find them listed below. Enjoy!
How to Make A Pieces of Candy Quilt Block
Tips
General quilting supplies are needed to make this block. A 1/4″ seam allowance is used.
What to Cut to Make One 9″ Finished Block
Fabrics
A – 4 squares cut 3 1/2″ x 3 1/2″
B – 1 square cut 3 1/2″ x 3 1/2″ and 1 square cut 3 7/8″ x 3 7/8″
C – 2 squares cut 3 1/2″x 3 1/2″ and 1 square cut 3 7/8″ x 3 7/8″
Block Layout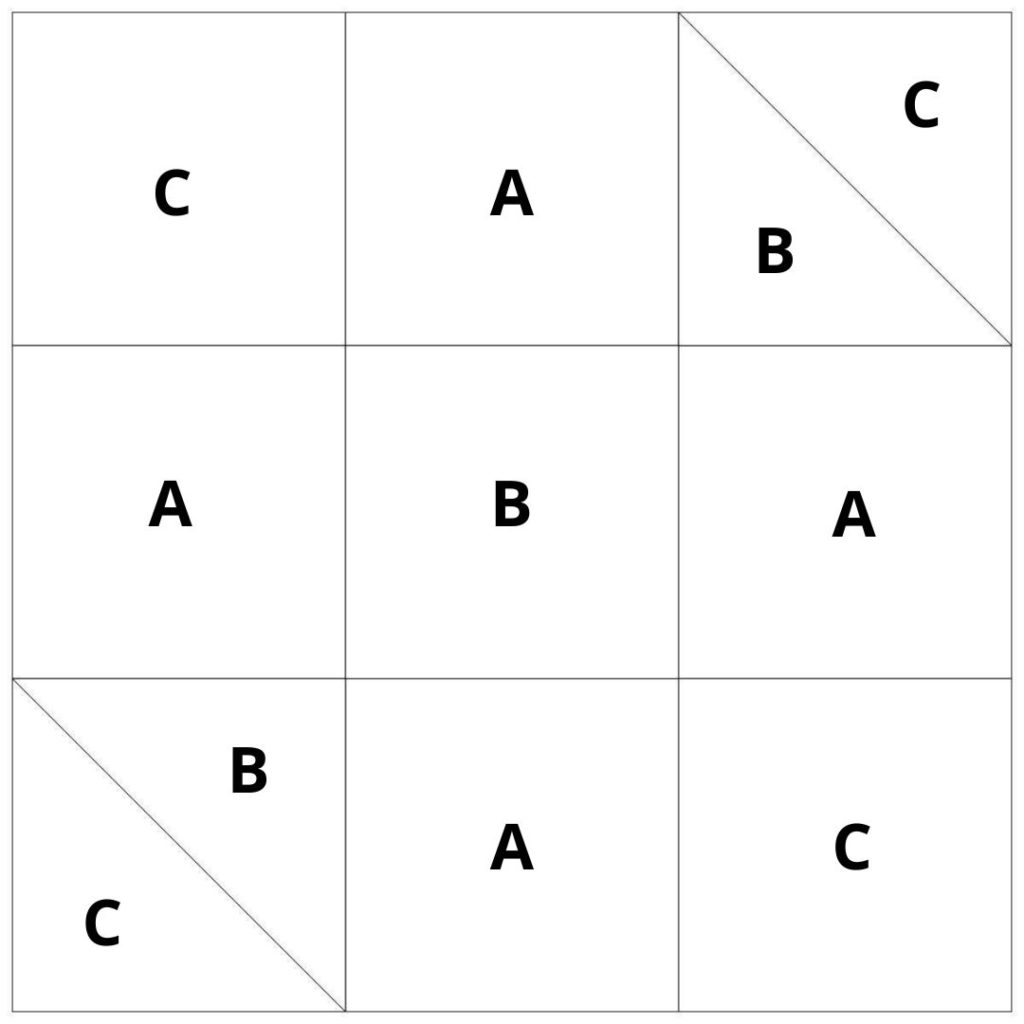 See How This Block Looks in a Quilt
It always amazes me how block placement can completely change the look of a quilt. Here are four layouts using the Pieces of Candy quilt block. Which one is your favorite? Without a doubt the one that is my favorite is on the bottom left.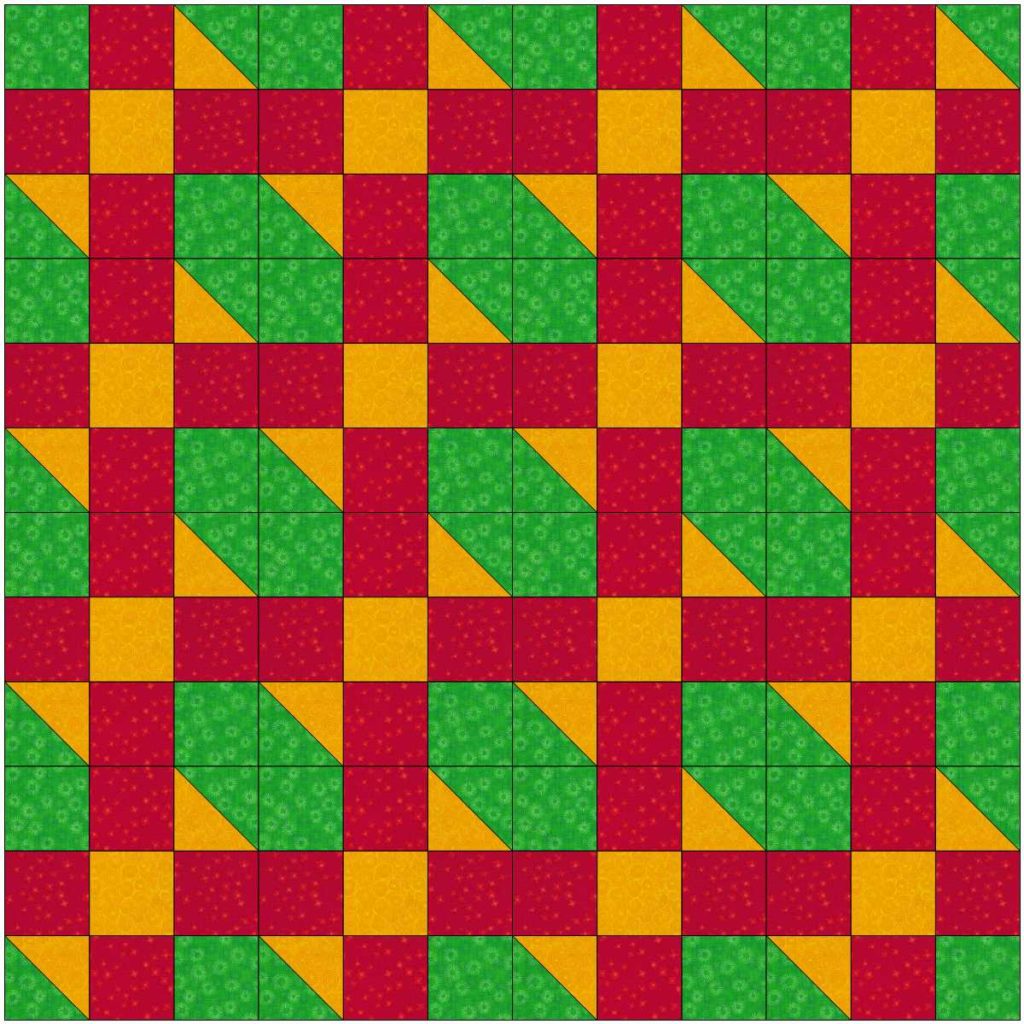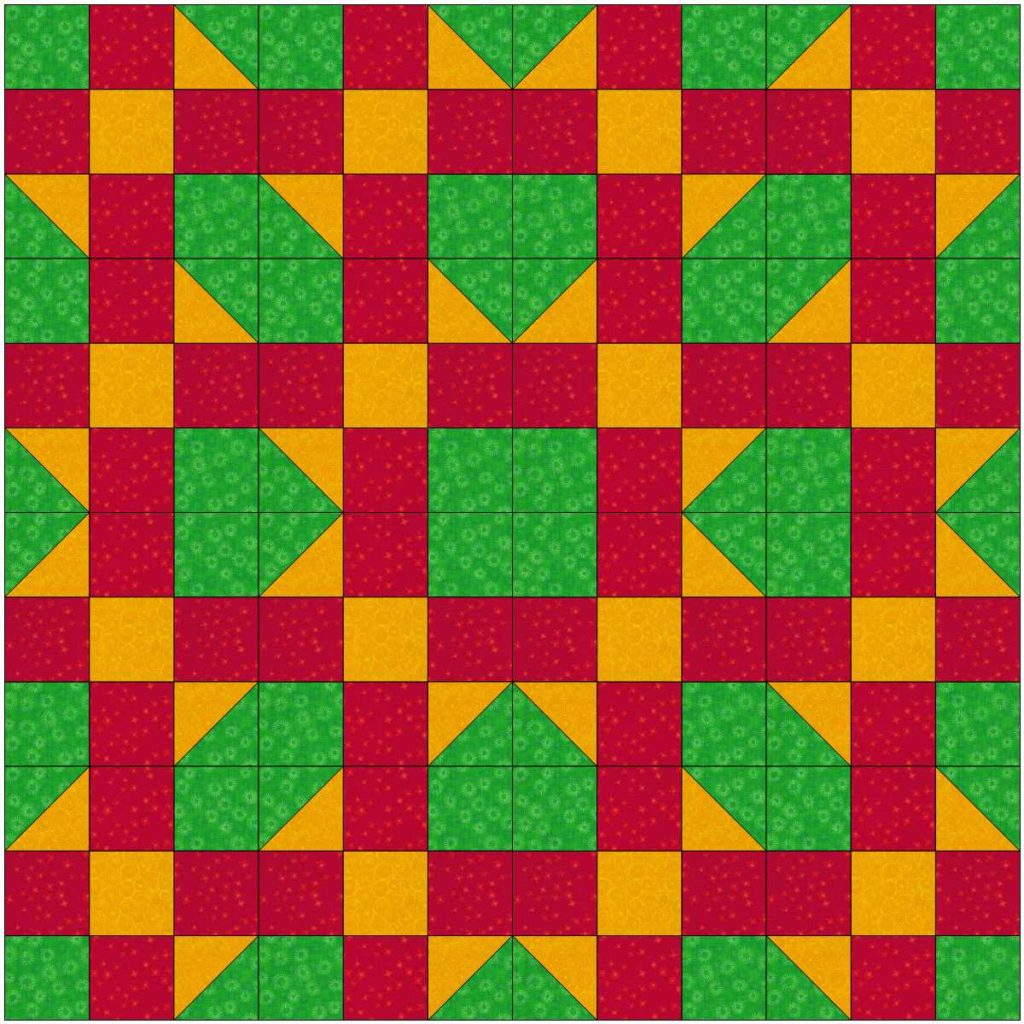 Other Scrappy Quilt Blocks
If you follow my blog then you know that I love scrappy quilts and quilt blocks. Here are a few others that might interest you.