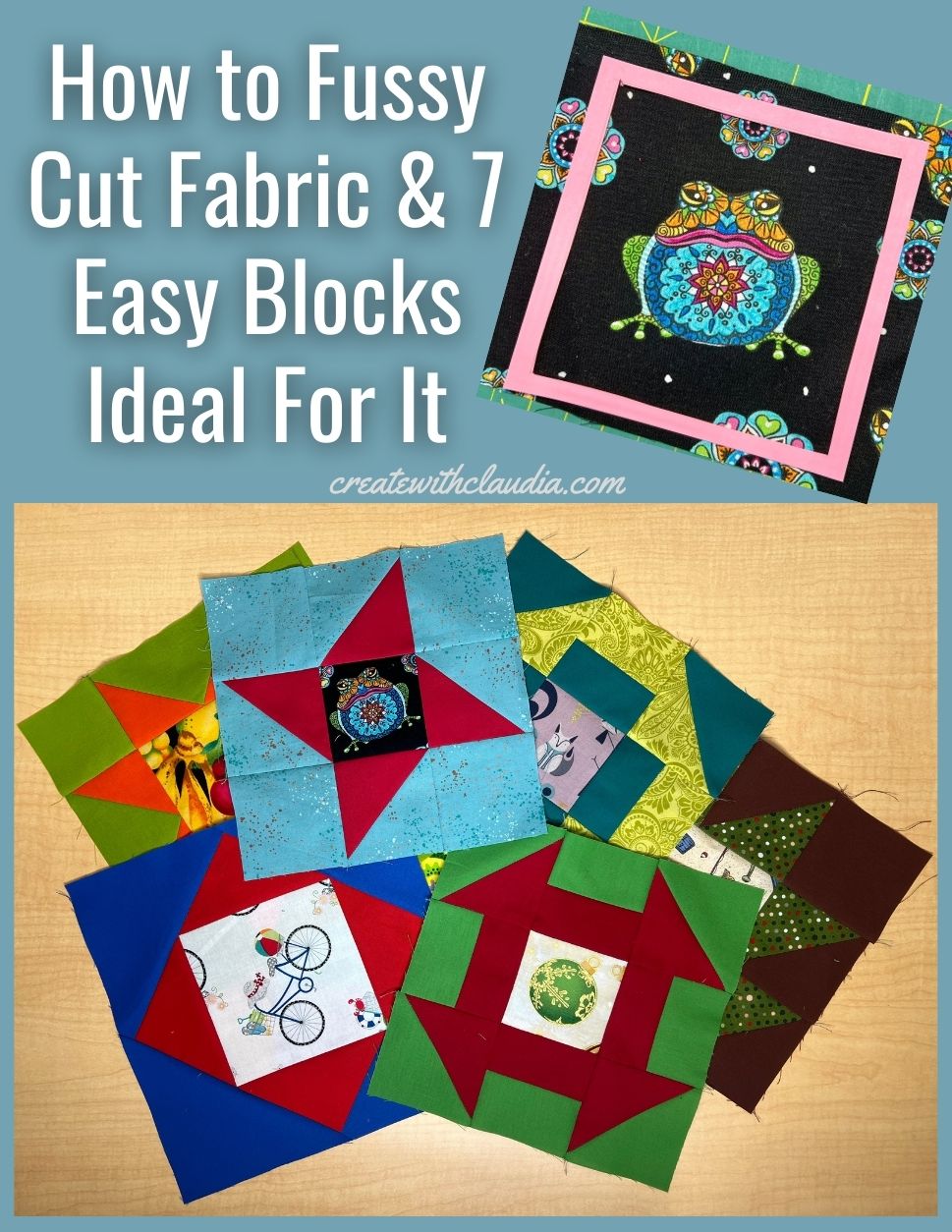 How to Fussy Cut Fabric and 7 Easy Quilt Blocks that Are Ideal for it
One fun thing to do in the quilting world is something called fussy cutting. It is a technique used to show off a particular motif or design in a particular piece of fabric. Often used in "I Spy" quilts, it can be used in any quilt design. Learn how to fussy cut fabric. Here are a couple of fun examples for kid's quilts. In addition, find seven blocks that are easy to make and ideal for showing off those fussy cat fabrics.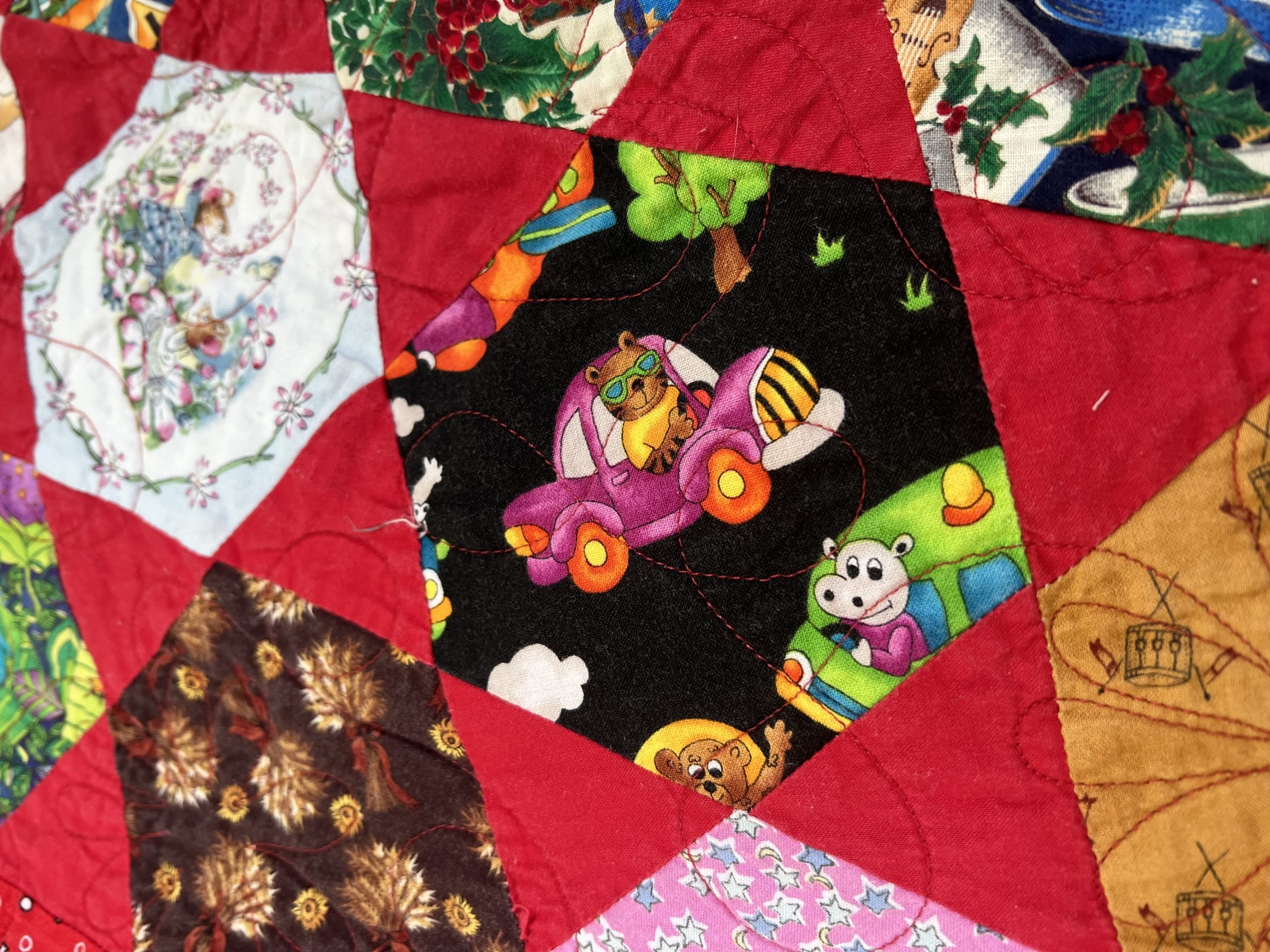 How to Fussy Cut Fabric
There are a number of ways to cut the design out of the fabric.
Make Your Own Template
First up is making your own template. It's easy. All you need is some cardstock and a ruler.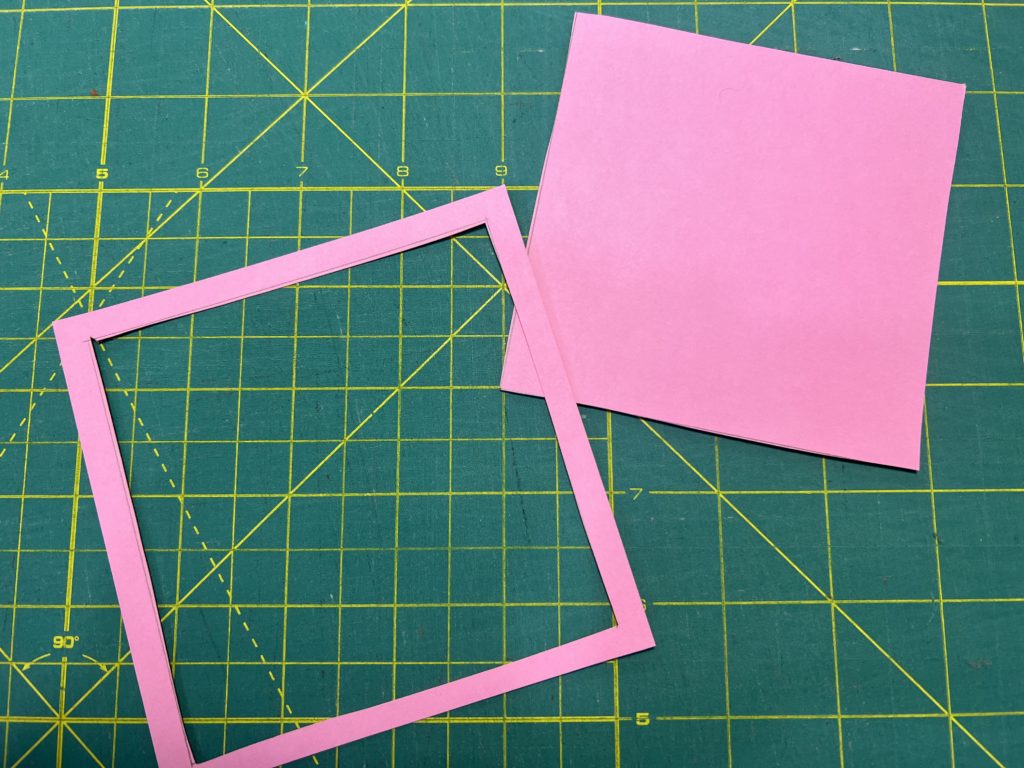 Determine the size of the piece of fabric you will need. For example: If you need a 5 1/2″ (5″ finished) unfinished square of fabric for the center of a block, cut a square out of cardstock 5 1/2″ square.
Next, draw a line a quarter inch from the edge, around the entire square.
Then, cut out the center of the paper square. You end up with a frame which you can use as a template. Use the outside of the template to cut out the fabric. The design inside the frame is what you will see in the quilt block.
Specialty Acrylic Templates
There are plenty of templates for sale. They come in all different shapes and sizes and are ready to go. Here are a few to choose from.
As an Amazon Affiliate I Earn From Qualifying Purchases
Use Your Own Rulers
If you are confident, use your quilting rulers. They are clear and you probably already have a lot of different ones. Jut remember to include that 1/4″ seam allowance.
Seven Easy Blocks that are Ideal for Showing Off Those Fussy Cut Fabrics
You can use any blocks to show off fussy cut fabrics. However some are easier than others. Here are my favorites.
My video shows you how to make all of them.
Sawtooth Star Quilt Block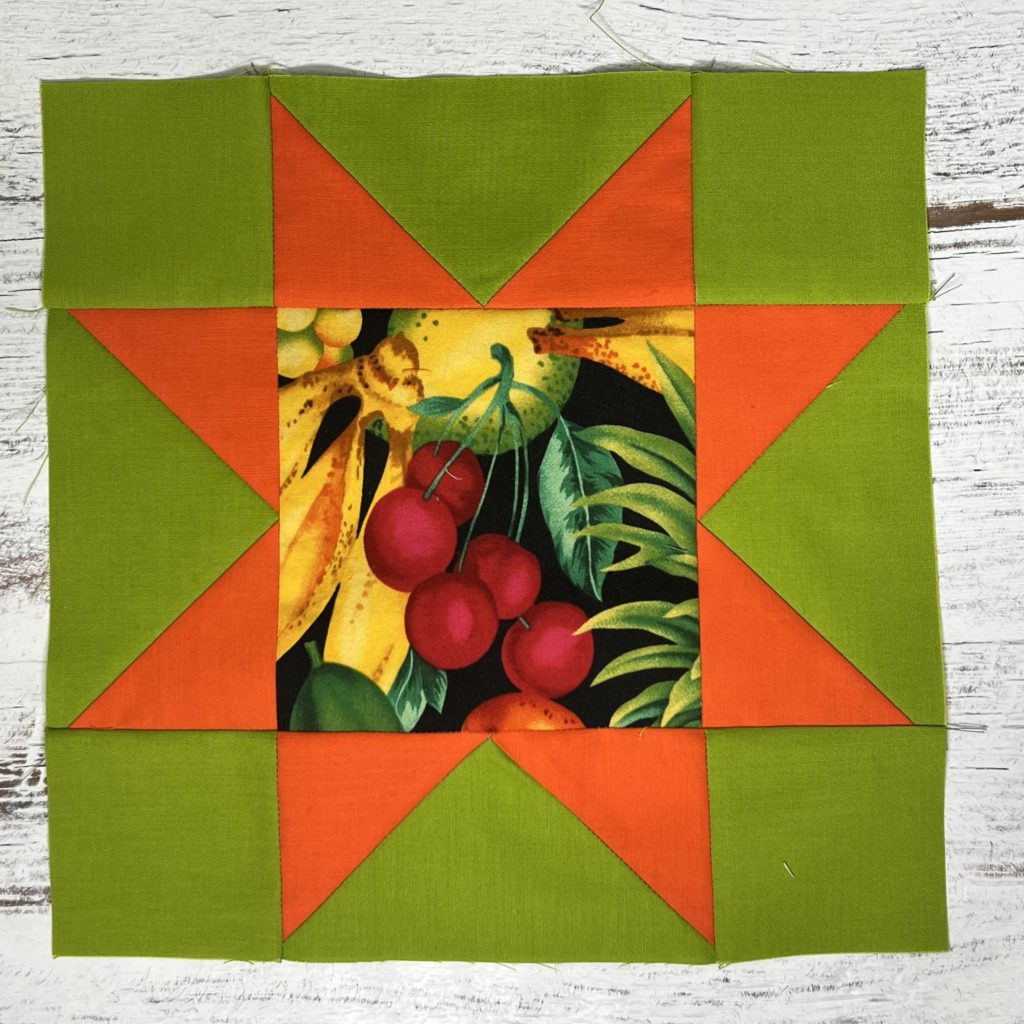 One of the most recognizable blocks, the sawtooth star has a nice large center which shows off your favorite fabric. Not only that, but it is easy to make. Here's how to make a 6 1/2″ version.
Modified 9 Patch Quilt Block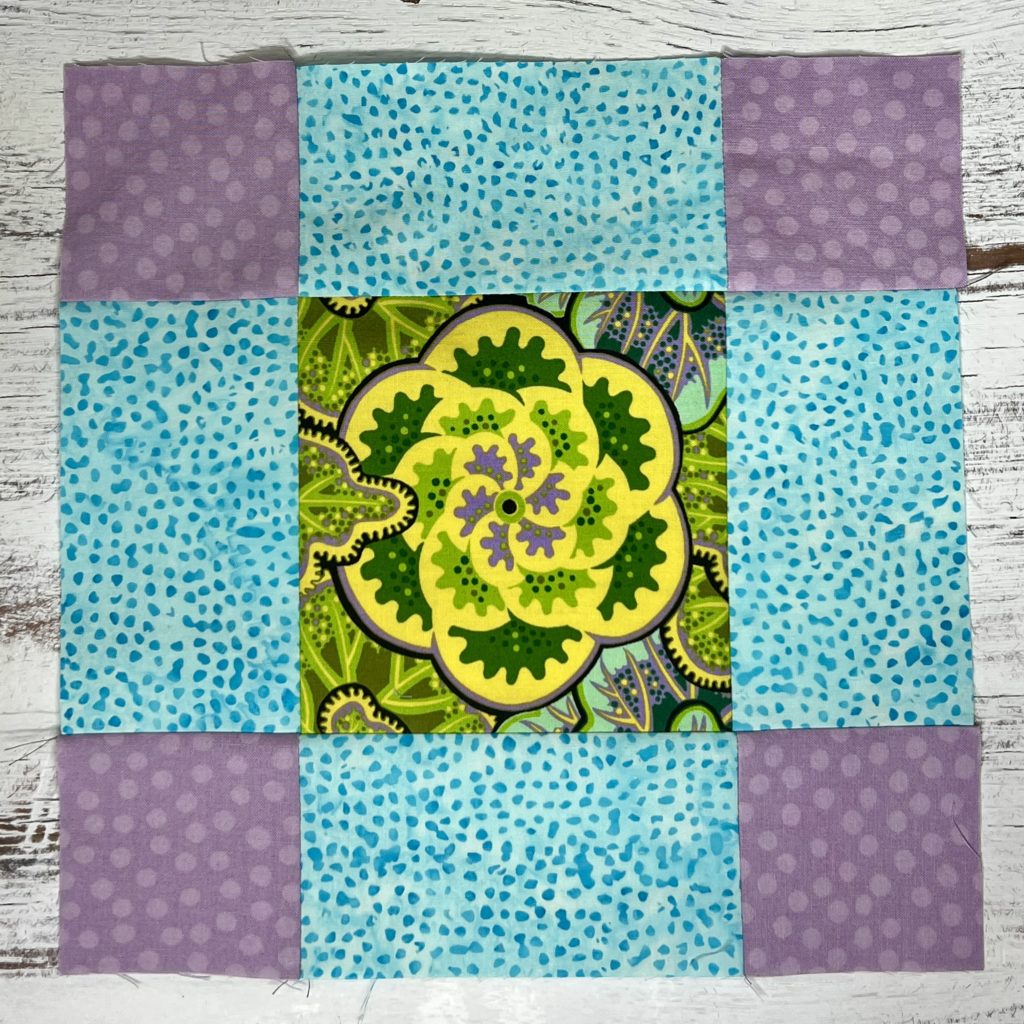 The easiest block in this list to make, the modified 9-patch quilt block is a great way to make your first quilt featuring fussy cuts.
Friendship Star Quilt Block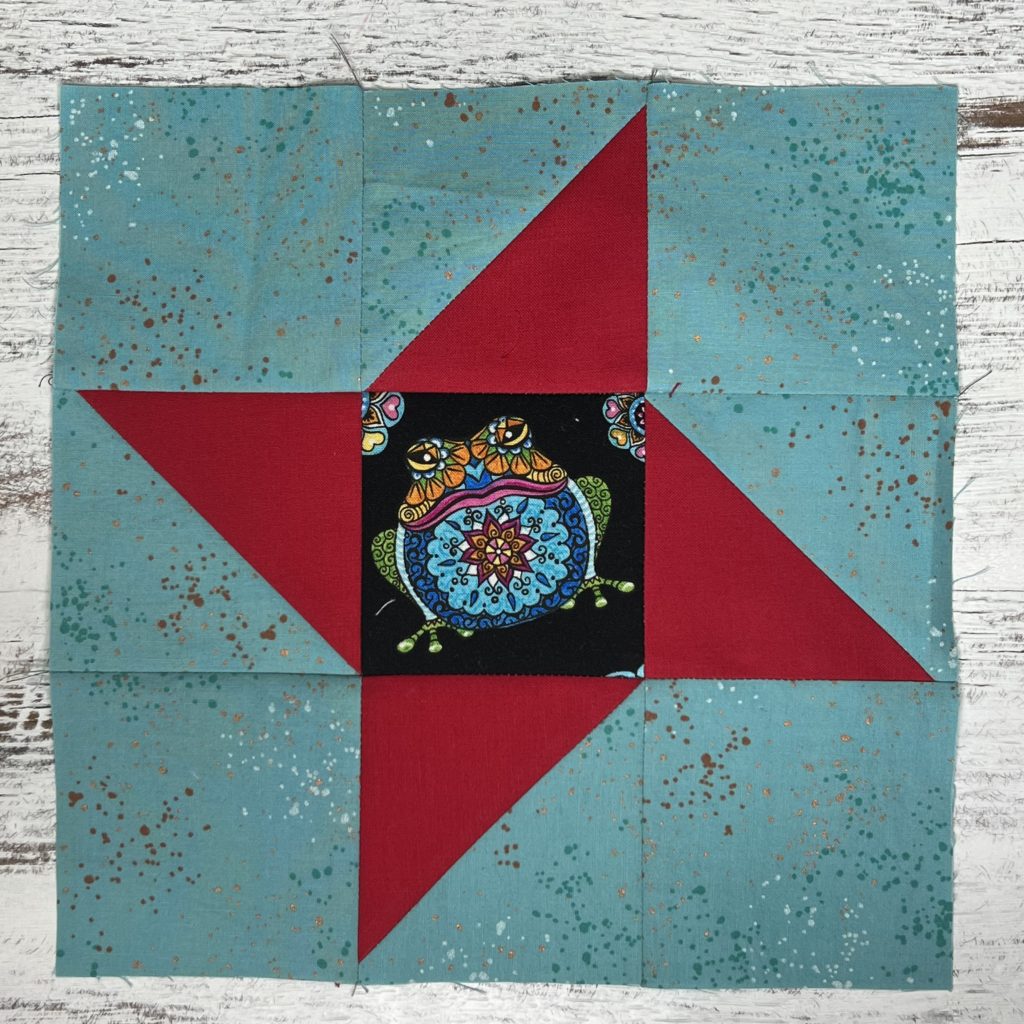 Definitely a recognizable and traditional quilt block, the friendship star is a good one to use if you have a smaller fussy cut design. The center block is the same size as the surrounding blocks and the triangles draw attention to it.
Click here to learn how to make a 6 1/2″ version of this block.
Churn Dash Quilt Block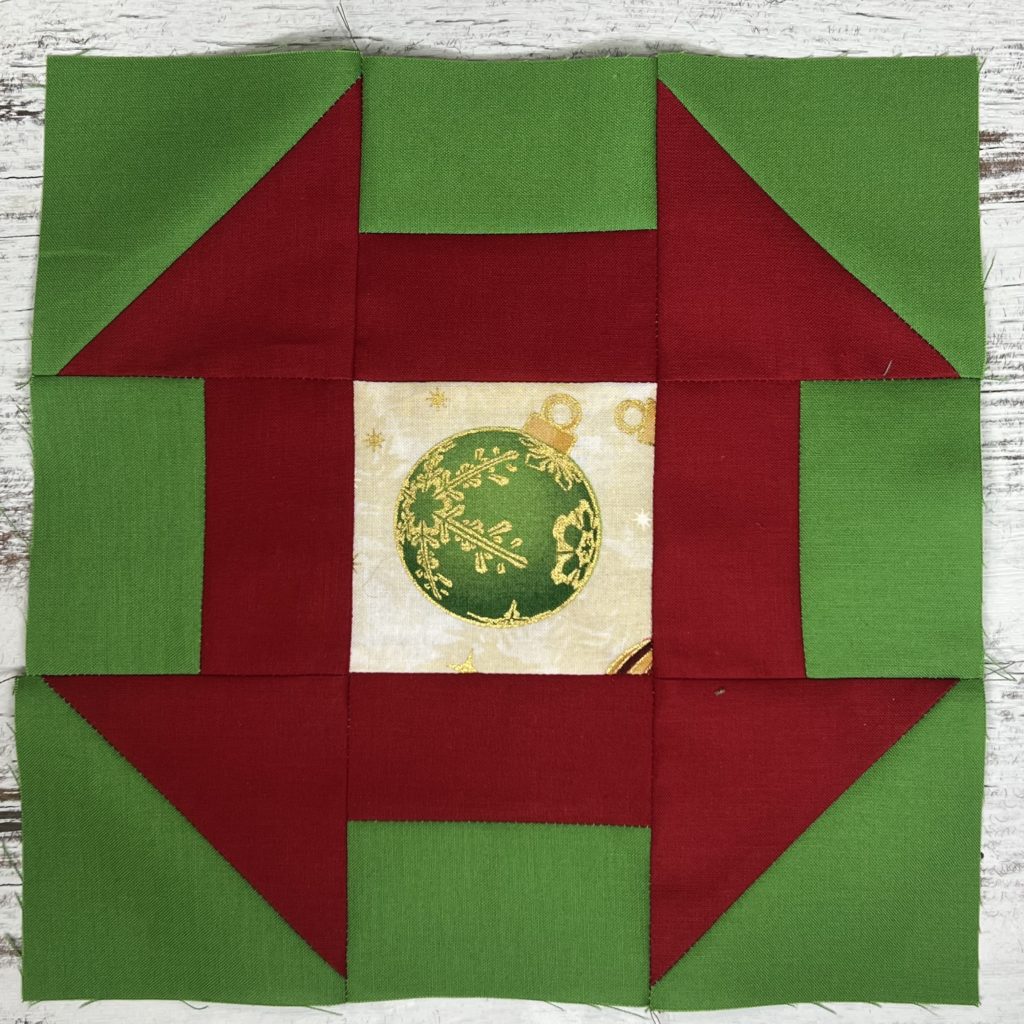 The traditional churn dash quilt block has a built in frame with its design. In the video I show you how to make a 9 1/2″ version of this block. Here is a tutorial for a 6 1/2″ version.
Greek Cross Quilt Block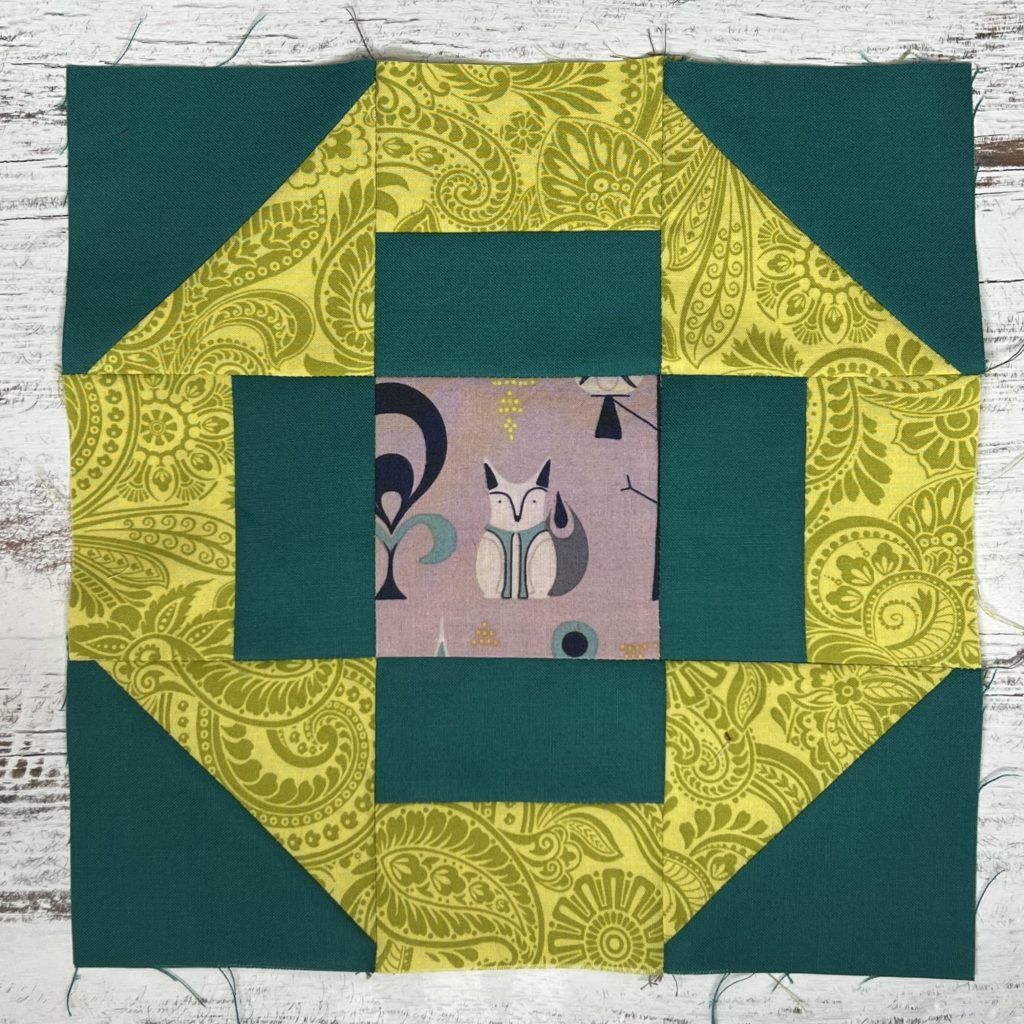 The only difference between the greek cross quilt block and the churn dash is the placement of the corner half square triangles. Not only does it make a big difference, but the design looks so different you would not know they are made the same way.
Here is a tutorial if you want to make a large greek cross block (18 1/2″ square). For a smaller size, this video shows you how.
Bear's Paw Quilt Block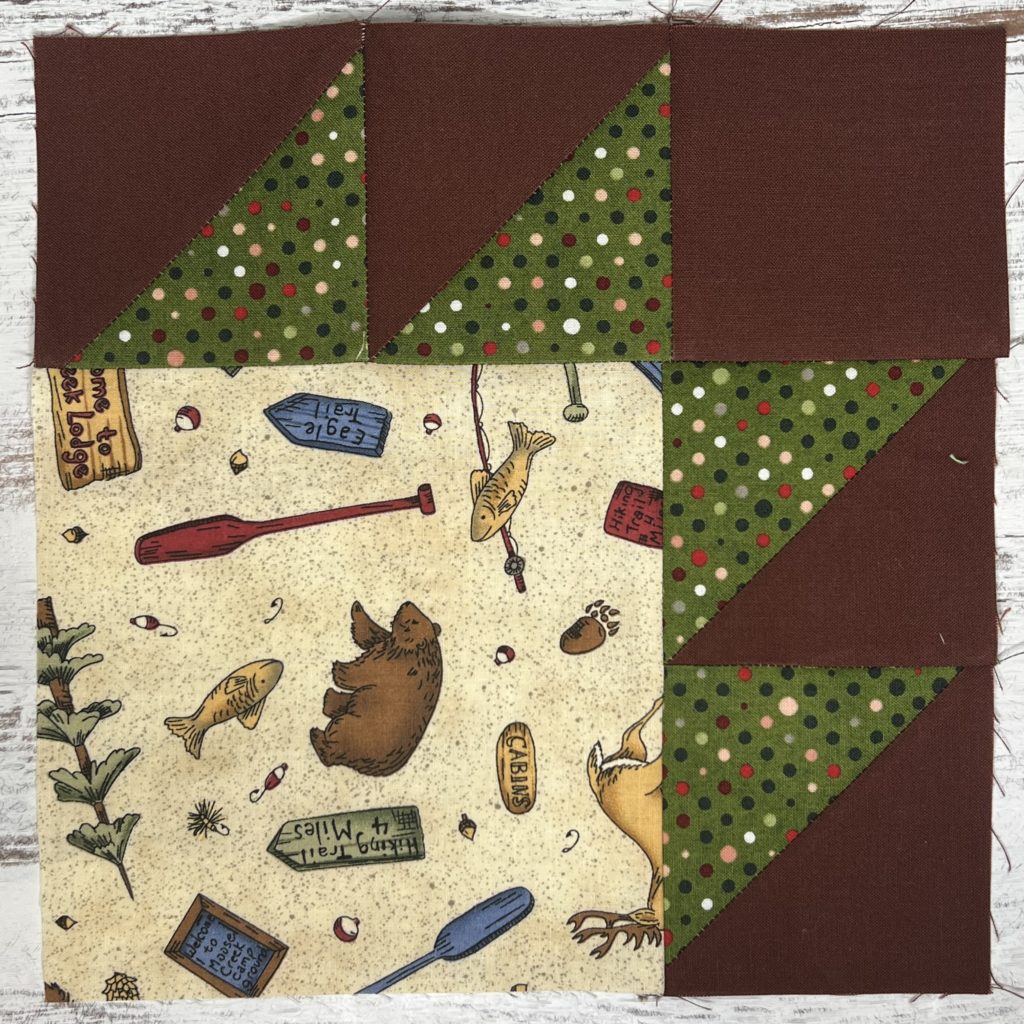 With its big focus area, the bear's paw quilt block is a great showcase for some fussy cut fabric. In addition, it would be ideal for scrappy quilting.
In the video I show you how to make a 9 1/2″ version. Here's a tutorial for the 6 1/2″ version.
Economy Quilt Block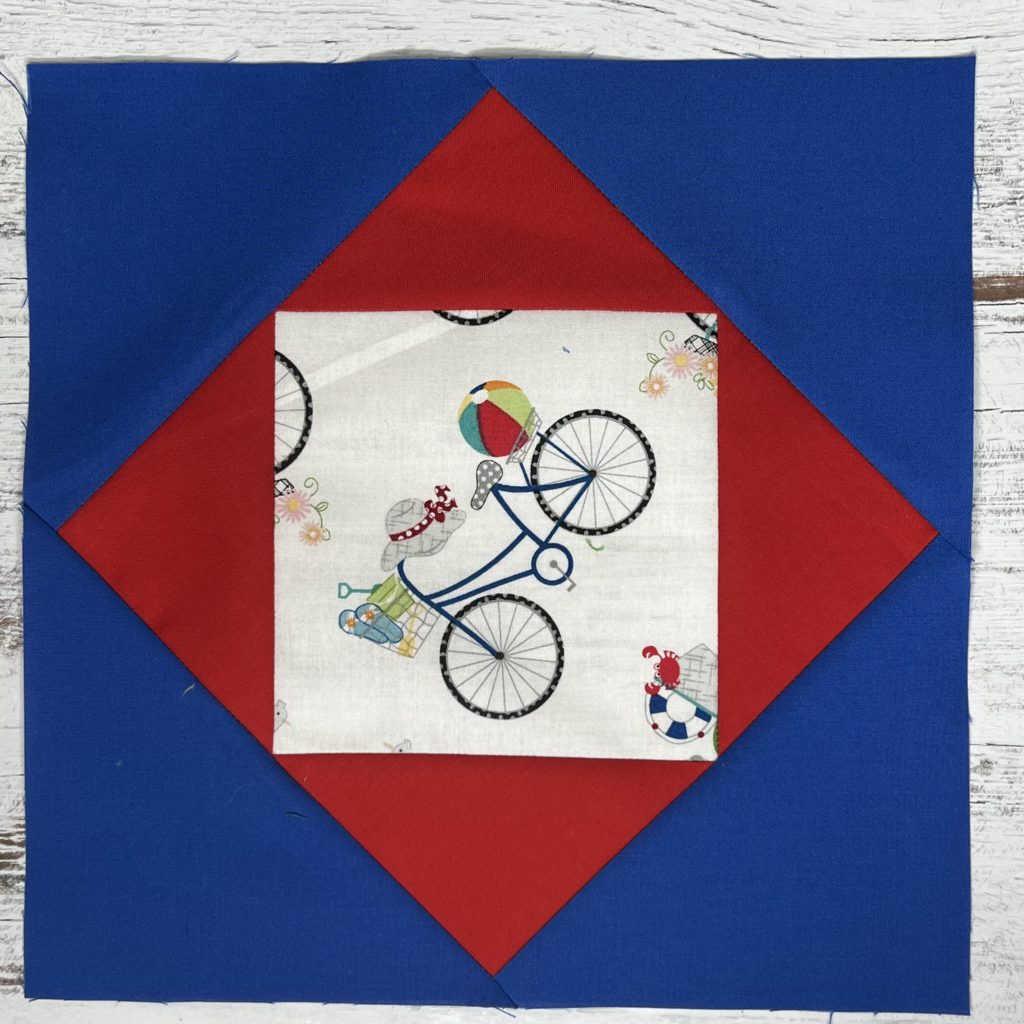 Probably one of the most recognizable blocks used in fussy cut quilts, the economy block is a big and bold way to show off those special designs. Find out how to make a 12 1/2″ version in this tutorial.
How to Fussy Cut Fabric and 7 Easy Quilt Blocks That Are Ideal For It
I encourage you to give fussy cutting a try. It's a fun way to show off all of those beautiful fabrics you have in your stash. Make a child's quilt using fun novelty designs or show off some beautiful flowers in a memory quilt.
However you use your fussy cuts, it will surely be beautiful!
Happy Quilting! – Claudia
Here are Some Quilt Ideas For Your Fussy Cut Fabrics
As an Amazon Affiliate I Earn From Qualifying Purchases