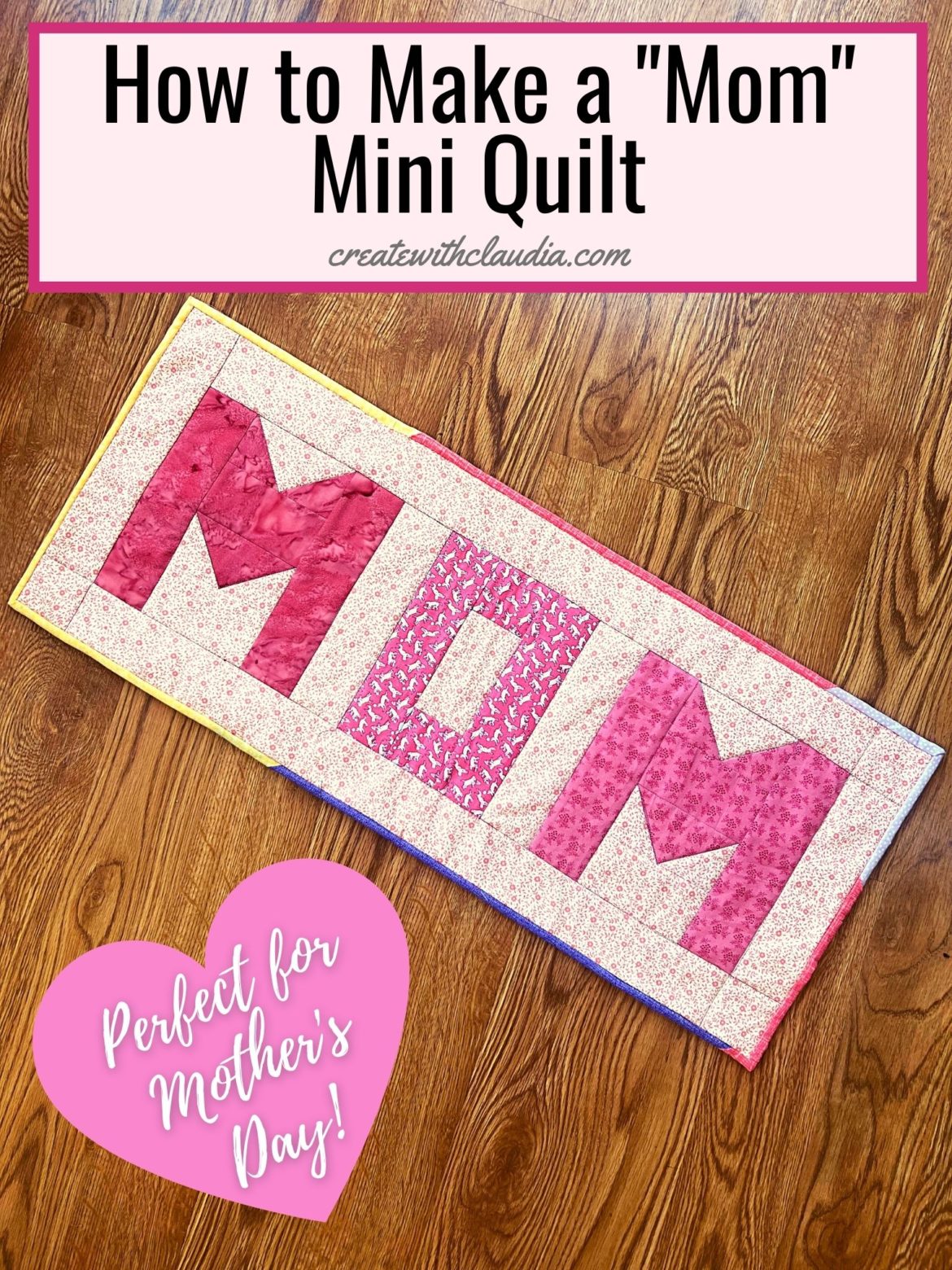 How to Make a "Mom" Quilt for Mother's Day
I don't know about you, but sometimes it is really hard to think of something special for Mother's Day. This year I decided to make my mom a mini quilt. Not only that, but because it is time for the next episode of my YouTube series "Working Our Scraps Off" I decided to make it this month's project. This little piece does not take much time and it is a terrific scrap buster. Here's how to make a mom quilt for Mother's Day.
Because I have so many scraps, I was able to use them to make this mini quilt. However, I did need a larger piece for the back. If you know me, you know that it was no problem to find one since I have way more fabric than I will probably ever use! All of the pieces that make up the quilt top are 2 1/2″ wide with varying lengths. That makes this a perfect project for left over fabric from a strip set.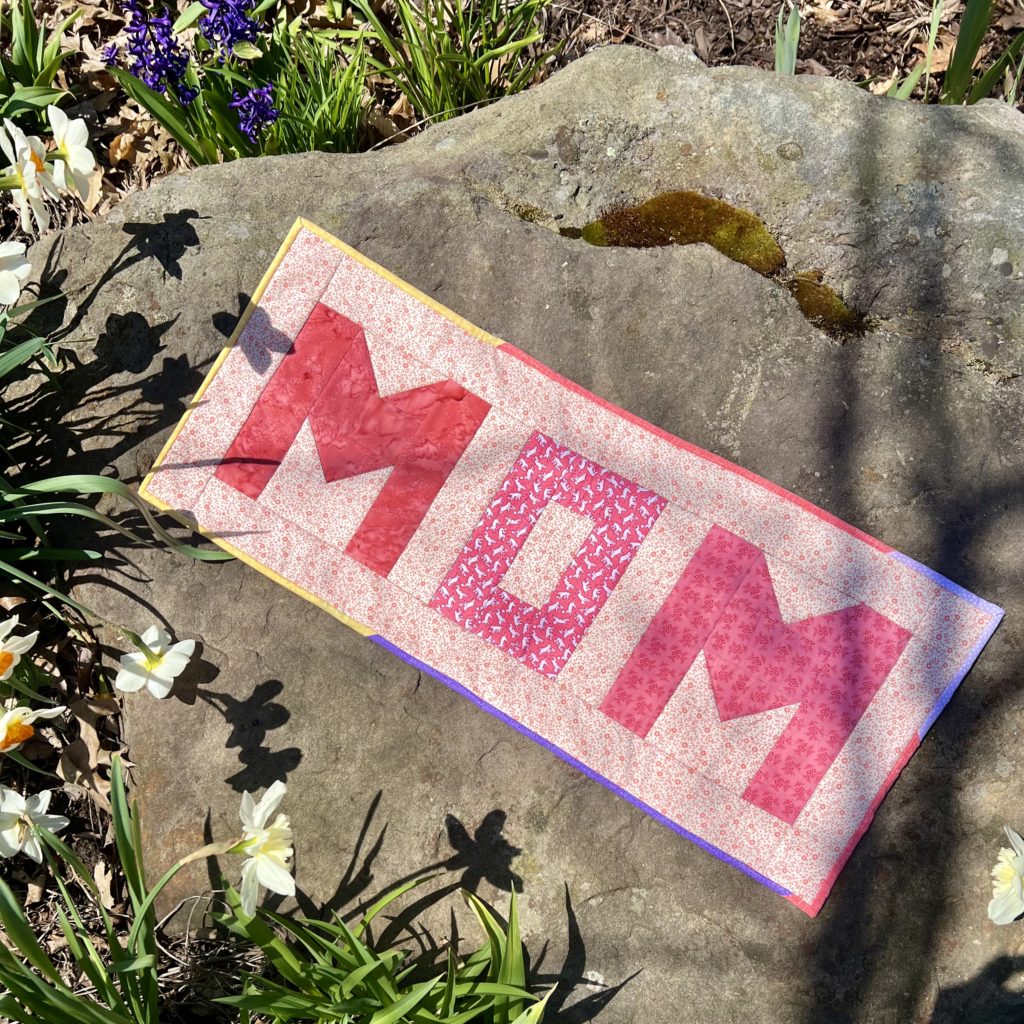 Here is the complete video tutorial. Below it is a complete supplies list and I am guessing that if you are a quilter you are going to have almost everything on hand.
How to Make a "Mom" Mini Quilt for Mother's Day
Supplies You'll Need
Assorted Scrap Fabrics – All of the pieces are 2 1/2″ wide and varying lengths. The longest strips (2 of them) are 26 1/2″ each.
Backing Fabric and Batting – About 16″ x 35″
Fusible Batting – Not a requirement, but makes it a lot easier to quilt and you won't need to baste
General Quilting Supplies
These Items Can Help You With This Project
As an Amazon Associate I Earn From Qualifying Purchases
Handmade Gifts Are Special
I know not everyone can give (or make) handmade items for gifts. However, if you can, then mom is sure to love this mini quilt. It is easy enough for a beginner and the video takes you through all of the steps.
Choose her favorite color(s) and make her smile. And of course, this is not just for Mother's Day. She'll love it any time of the year!
About The Working Our Scraps Off YouTube Series
Working Our Scraps Off is a YouTube video tutorial series. Each month brings a new scrappy project. You can find all of the other episodes here: Working Our Scraps Off Playlist.
I'm having so much fun with this video series that I started a facebook group for people who want to join me. It's a place where people who want to find out ways to use those left over fabric scraps can come together and share their versions of the projects I demonstrate. Members share some of their beautiful scrappy projects too! I hope you'll join us.
Remember, when posting pics of your work, make sure to use the hashtag #workingourscrapsoff so everyone can see your beautiful and scrappy creations.