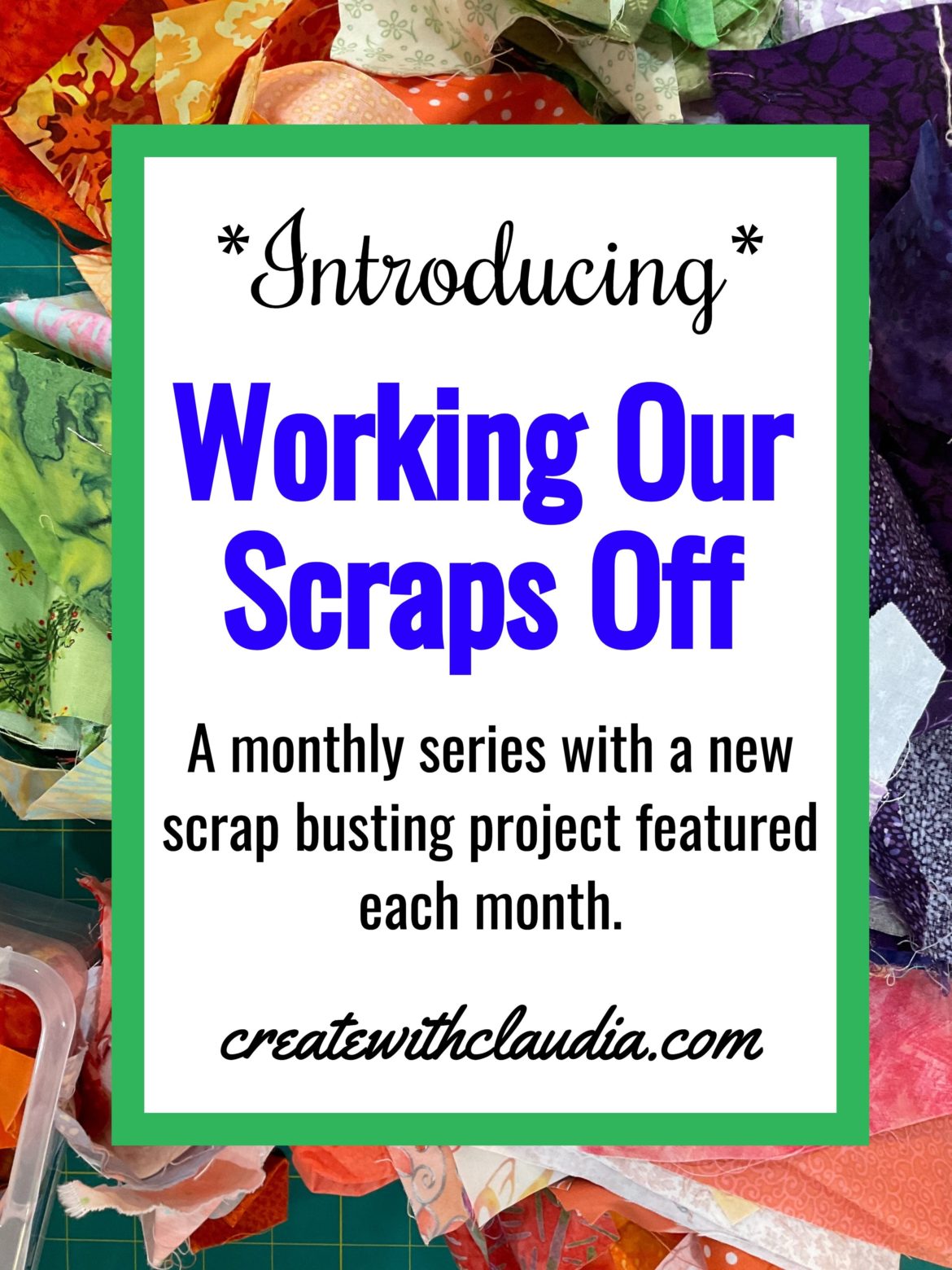 Working Our Scraps Off Series Announcement
I am excited to announce a new monthly series called "Working Our Scraps Off". Each month I will be presenting a new scrap busting project. From quilts to bags and everything in between, these will be easy designs. It will be a great way to use up some of those fabrics scraps you have been collecting!
A few years ago I wrote an article entitled "The Best Way to Organize Fabric Scraps". It explains how I used to organize them. However, since then, I have gotten way too busy to keep on top of that method and now I just cram all of my scraps into bins organized by color.
Unfortunately those bins are now overflowing. As a result, I made myself a firm commitment that I would start using those scraps. If you follow my YouTube channel or blog then you already know that I love scrappy projects. This new series is just my way of making more of them.
Eventually I will be live streaming the series, but to be honest I'm a little bit nervous about that. Full disclosure here…sometimes it takes me three or four tries just to record the introduction in my videos. I could make a really long bloopers video with all of the mistakes I make while filming. I will need to practice before going live, that's for sure.
So for now, the series will be in a video tutorial and blog post format. Make sure to look for upcoming announcements because my first project will be coming soon.
Make sure to join my Working Our Scraps Off facebook group so you can get sneak peeks at upcoming projects and see versions that other people are making.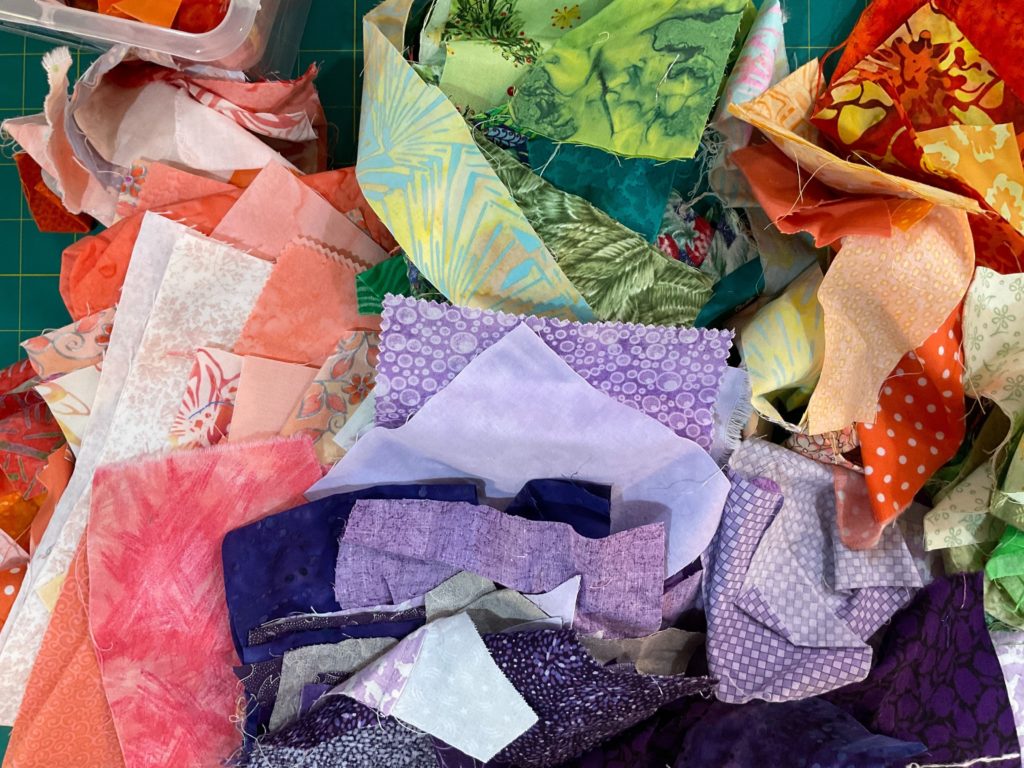 Working Our Scraps Off Video Announcement
These video tutorials will be filmed in a bit of different angle and will show more of the sewing process. Basically it's a new twist on my usual videos.
Join Me
So start pulling out all of those scrap bins you have and get ready to have some sewing fun! I hope you will join me every month when I present a fun scrap busting project. I look forward to sewing with you!
Happy Quilting!
Claudia