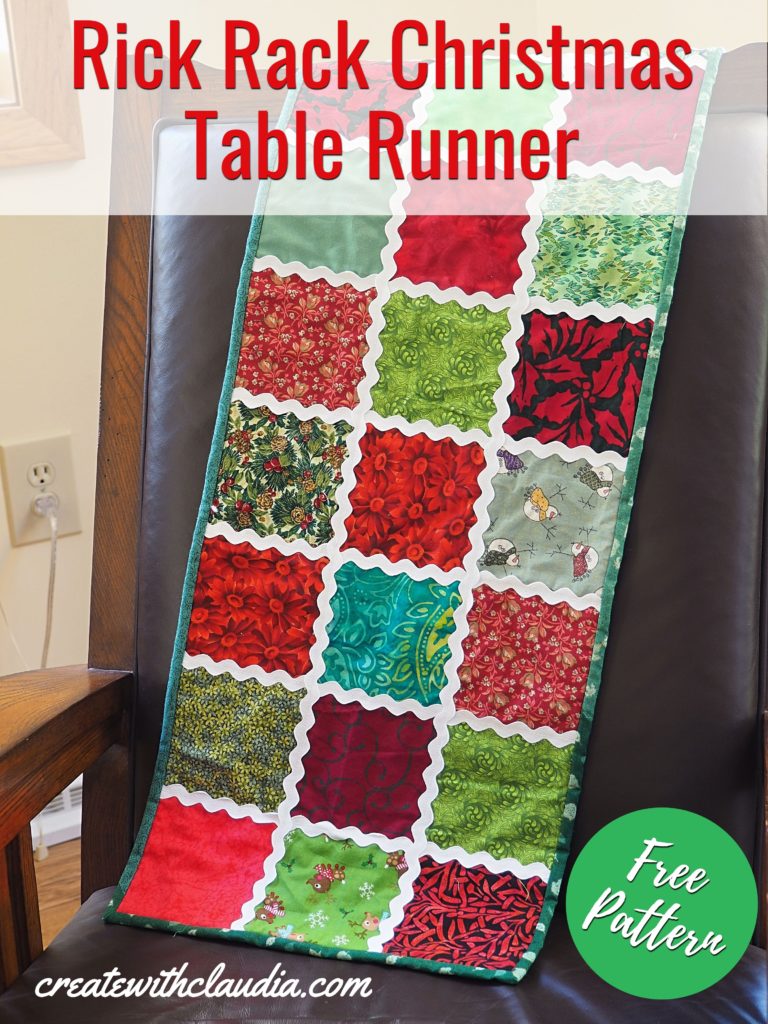 A number of years ago I made a Christmas quilt with festive squares and rick rack. It still comes out every year, and displaying it over a railing is now part of our holiday traditions. That quilt inspired me to make this Christmas rick rack table runner which will be decorating our dining room table throughout the season.
Adding the rick rack serves two purposes. First, it adds a lovely decorative touch and second, the quilting is done as the rick rack gets sewn down.
For some reason the rick rack reminds me of a gingerbread house. I think that is because it looks a bit like the royal icing that is piped onto gingerbread men.
This table runner is easy to make and, with the right supplies, can be finished in a couple of hours. For anyone looking for a good way to use up fabric scraps, this is the ideal project. Even better, change up the fabrics and it can easily be made for any occasion.
Please note: This post may contain affiliate links which means that if you make a purchase after clicking on one of the links, I may get a small commission (at no additional cost to you). Please see my full disclosure policy for more information.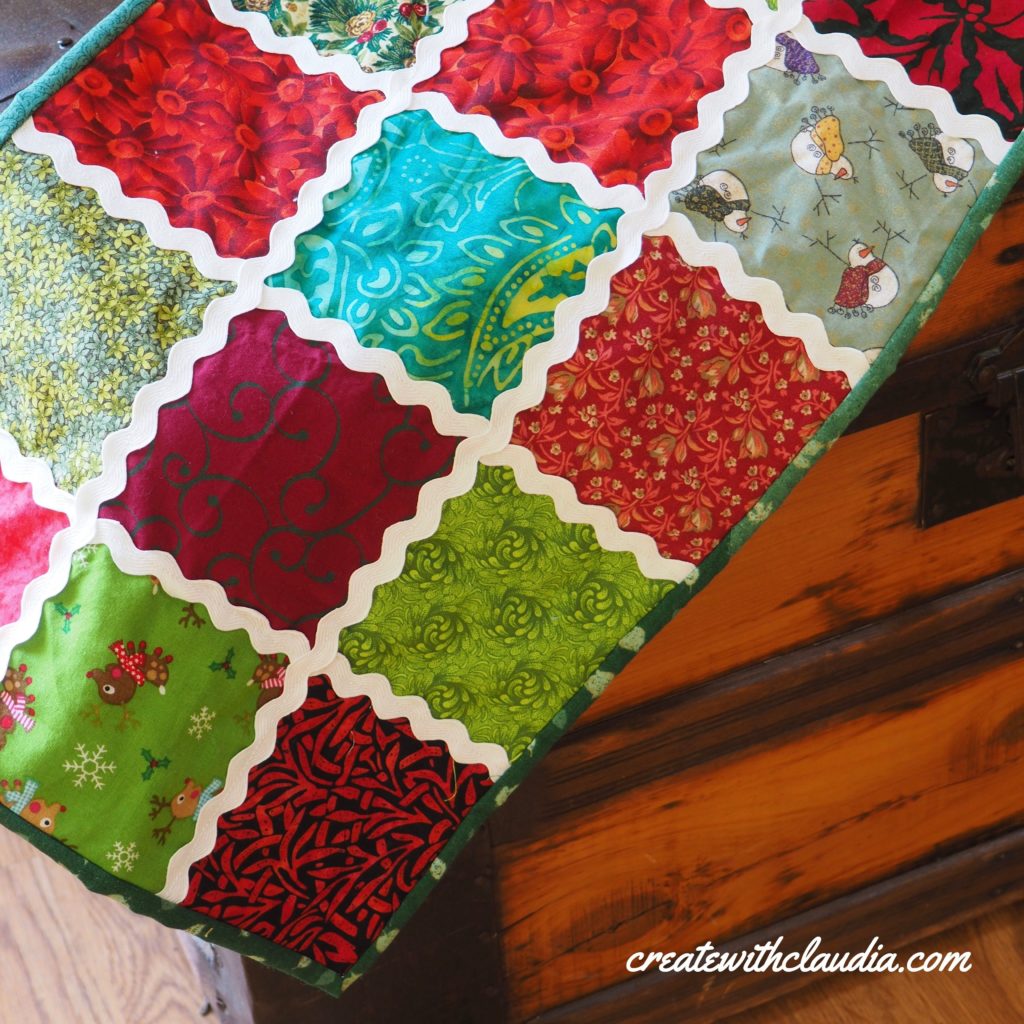 Here is how to make it.
Continue reading