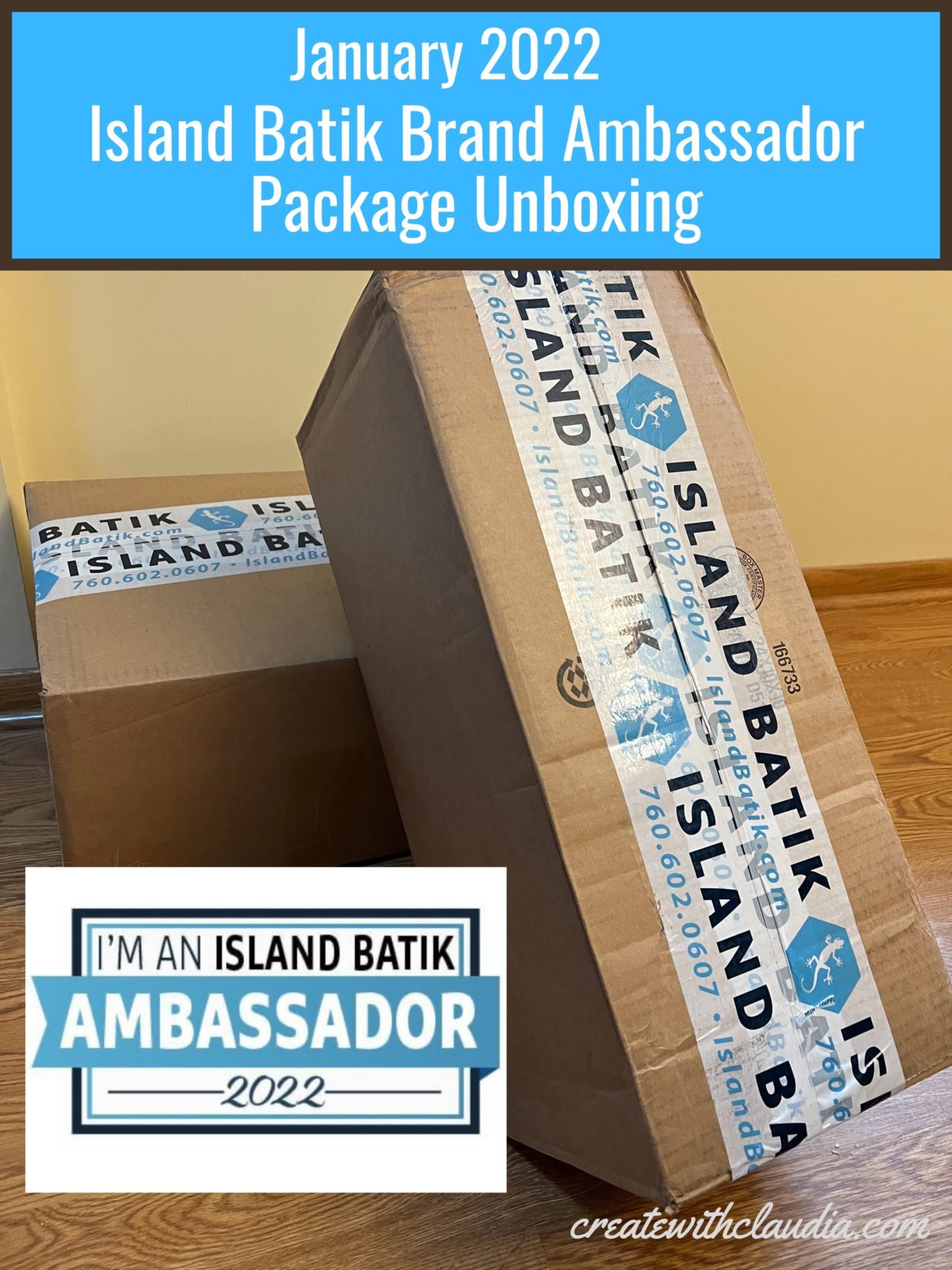 My 2022 Island Batik Ambassador Unboxing
I am delighted to announce that I have been chosen as a 2022 Island Batik Ambassador! This is my second year in the program and I am so happy to be participating again. As an ambassador, I receive a number of shipments of goodies throughout the year. In turn, I make a project each month based on the challenges assigned. Here is my first 2022 Island Batik ambassador unboxing. Wait until you see all of the wonderful items we received.
Beautiful fabrics are not the only thing we receive. The ambassador program has a number of industry partners who send us things as well. It really is such an honor to be a part of this program and to work with the companies as well as the other ambassadors.
Disclosure: The items in this post were generously provided by Island Batik, Hobbs Batting, and Aurifil Thread.
Watch the Unboxing Here
The Fabric
Every quilter knows you want to see the fabric first right? Well, here is what I received.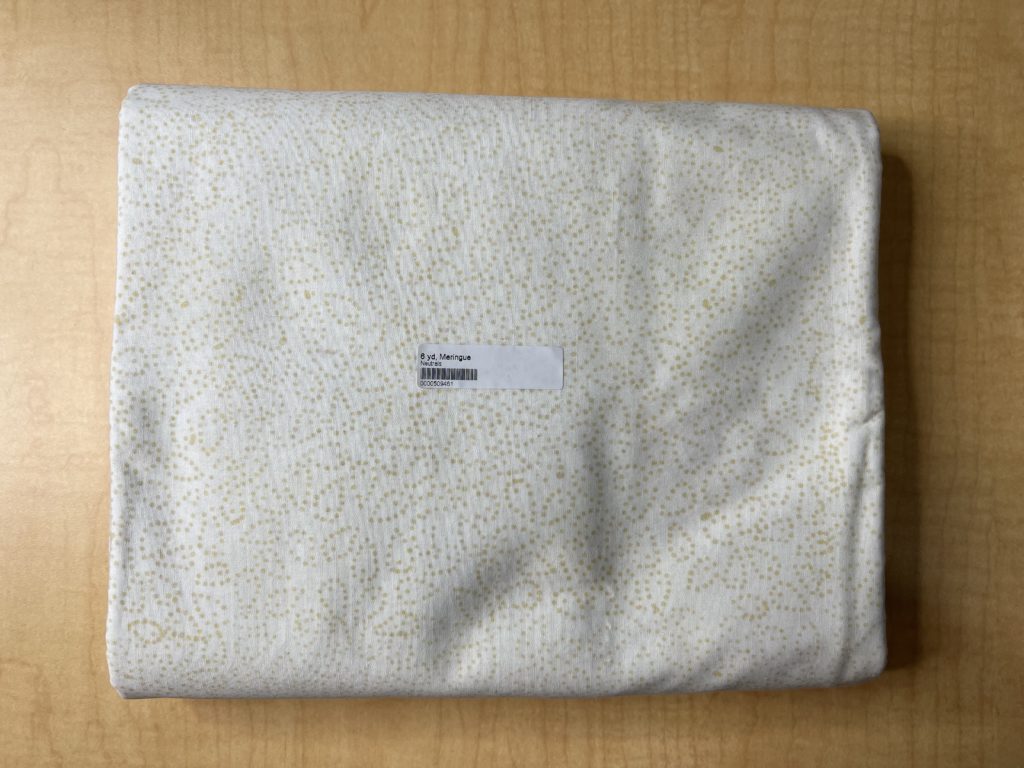 From left to right:
6 yards of Meringue from the Island Batik Foundations Neutrals line.
4 yards each of their solids in White, Black, and Grey. If you have never worked with their solids I urge you to give them a try. They have such a wonderful feel to them and they quilt beautifully.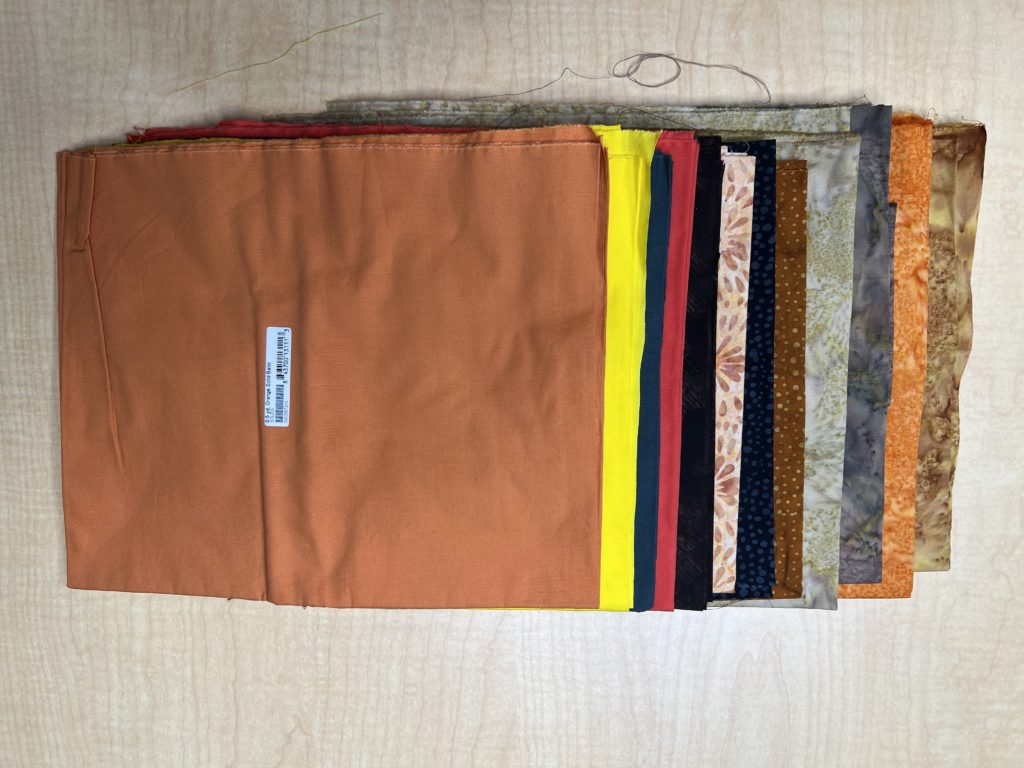 1/2 yard cuts of various fabrics from the Foundations line. From left to right they are:
From their Solids line: Orange, Yellow, Navy, and Red.
From their Blenders line: Weave Brownie, Round Petal Floral Cantaloupe, Dots Charcoal, and Bubbles Copper.
From their Foundations lines: Breathtaking Browns Jute, Breathtaking Browns Java, Opulent Oranges Pumpkin and Opulent Oranges Acorn.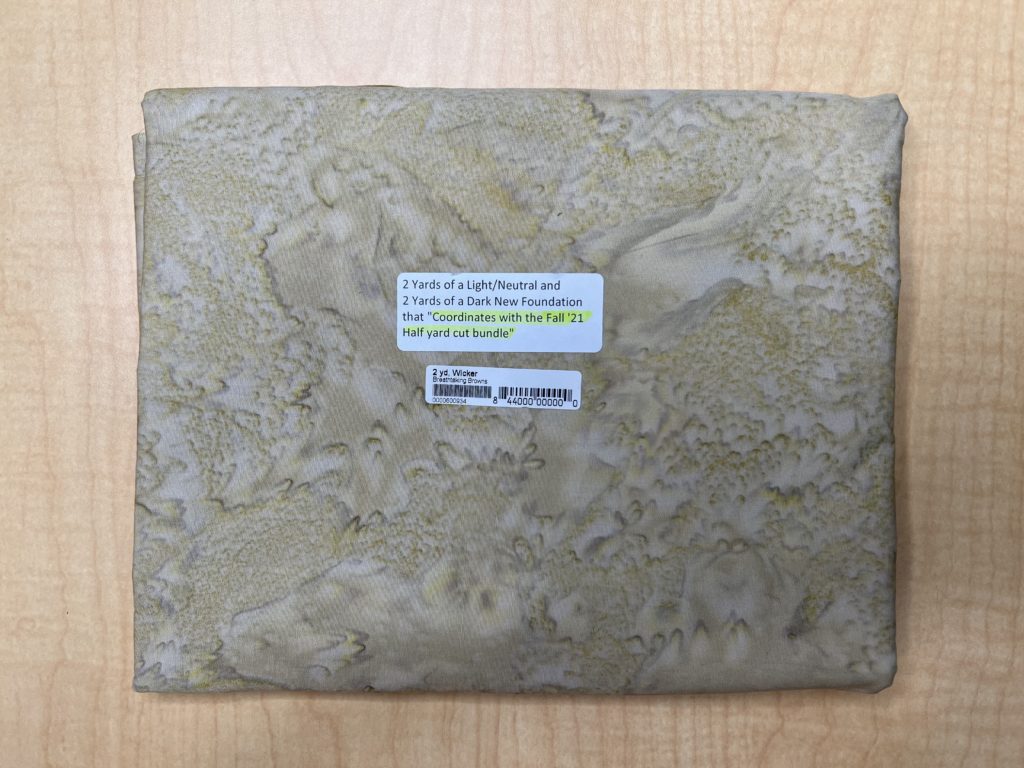 2 yards each of Wicker(on the left) and Sable (on the right), both from their Foundations Breathtaking Browns line. These coordinate with their gorgeous new line called Interurban that was designed by Kathy Engle and is shipping to stores in February, 2022.
The New Island Batik Lines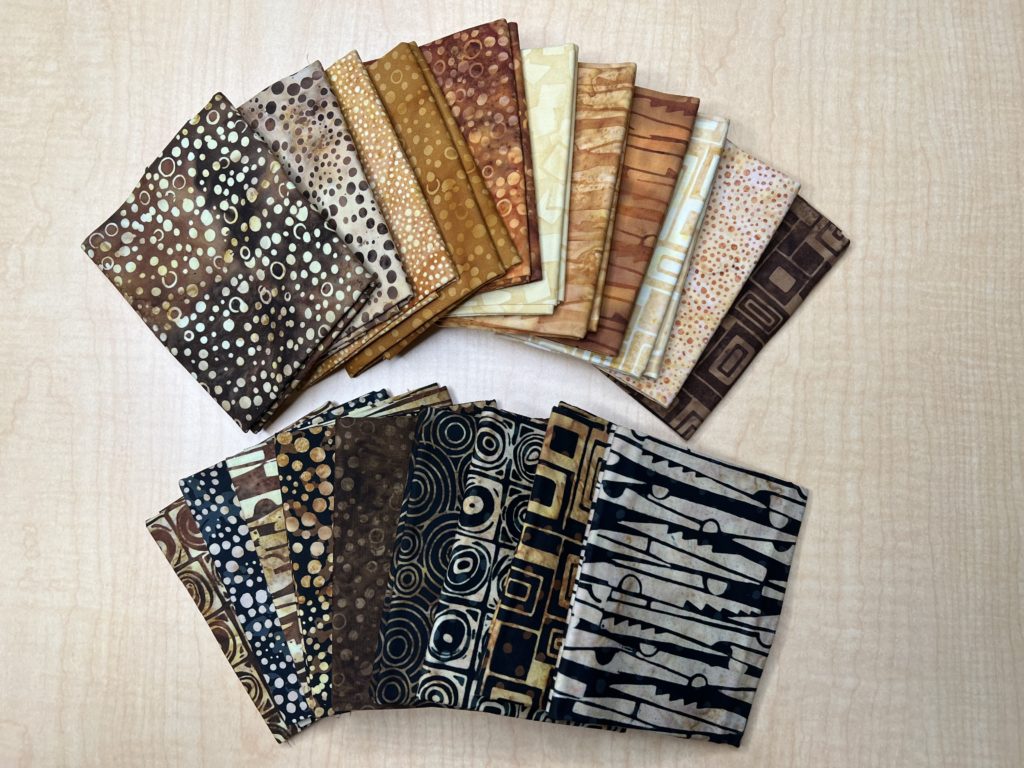 Just look at all of the glorious browns, golds, and blacks in this new collection. I received a half yards of each of the 20 fabrics in the line. The bold graphic patterns add to their beauty. Interurban was the line I received for my February project, a row-by-row quilt.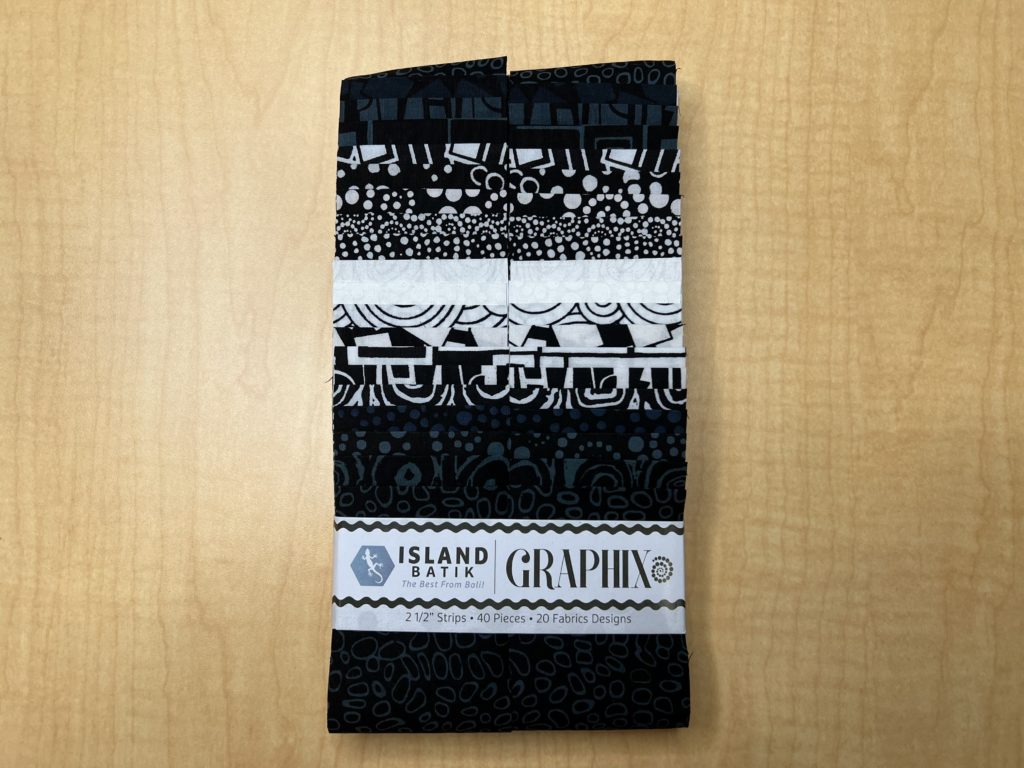 Next up for the fabrics was this stunning strip set. It has forty 2 1/2″ strips from the new Graphix line designed by Kathy Engle for Carl and Linda Sullivan of Colourwerx. Love it!!!! To coordinate with those strips I received 2 yards of Dandelion-Black from their Foundations Blenders line. In addition, I received 2 yards of Glaze from their Foundations Neutrals line. I have something very fun in mind for these fabrics!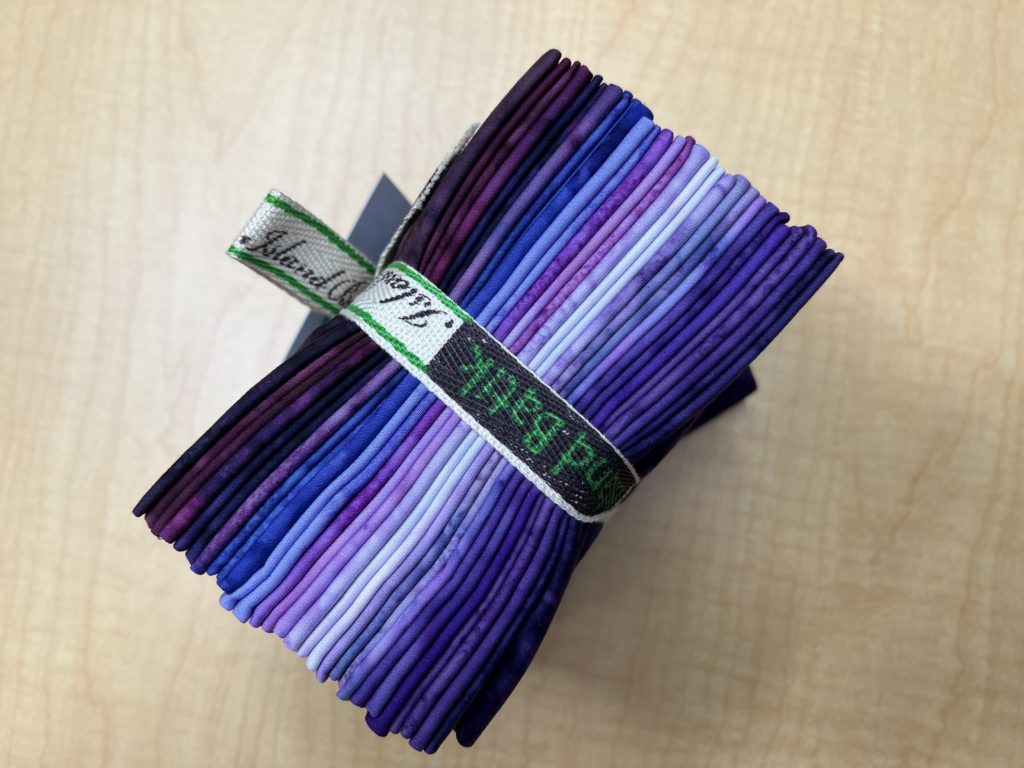 Yes, there was even more!! Our January project is a gradient one featuring Island Batik's Foundations Basics Gradation line. The yardage is available in your local quilt shops. I received a bundle of 20 fat quarters of their Playful Purples! Wow they are stunning!
On the right are two Stash Builder packs. Each one has almost 3 yards of fabric in it. Those come in super handy for my scrap quilts and I've given a couple of rolls away when I give presentations to guilds and retreats.
Last, but by no means least, is this bundle. Shhhhh…it's a surprise. These fabrics won't be in stores until April or May 2022. I'll give you hint though…they are gorgeous!!!!!
The Batting
Hobbs Batting is so generous to the ambassadors. In this shipment we received five different products!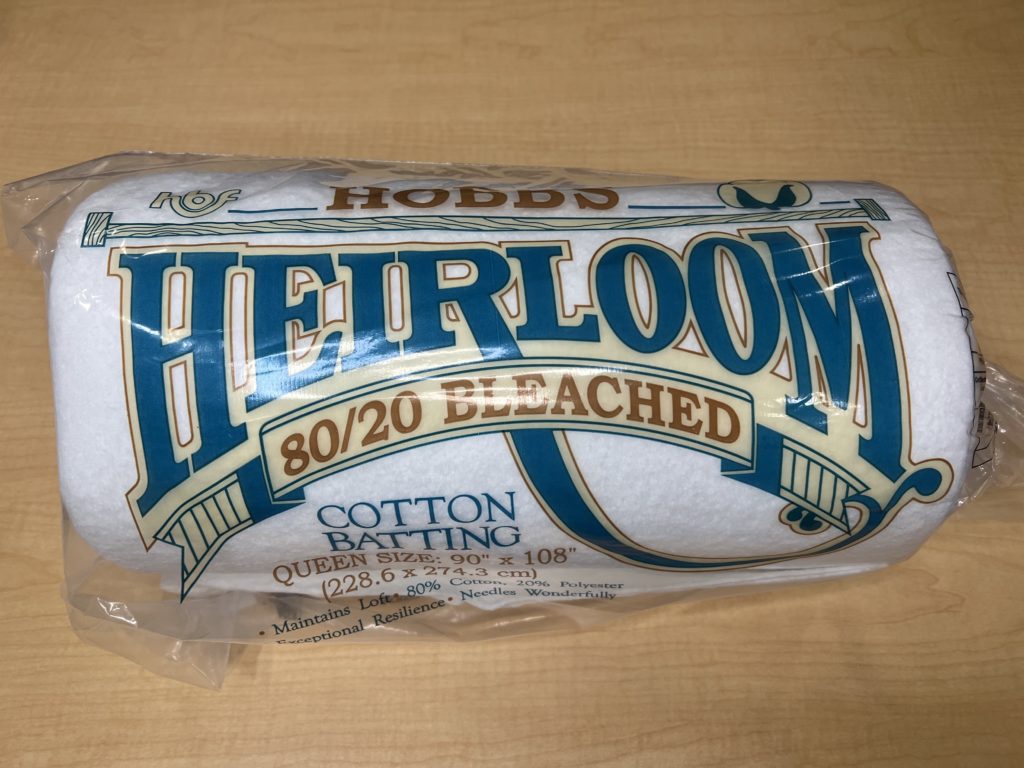 Firstly, we received a roll of queen size Heirloom 80/20 Bleached. Secondly was a roll of their fusible batting strips and thirdly, a queen size roll of Heirloom Premium Wool Batting.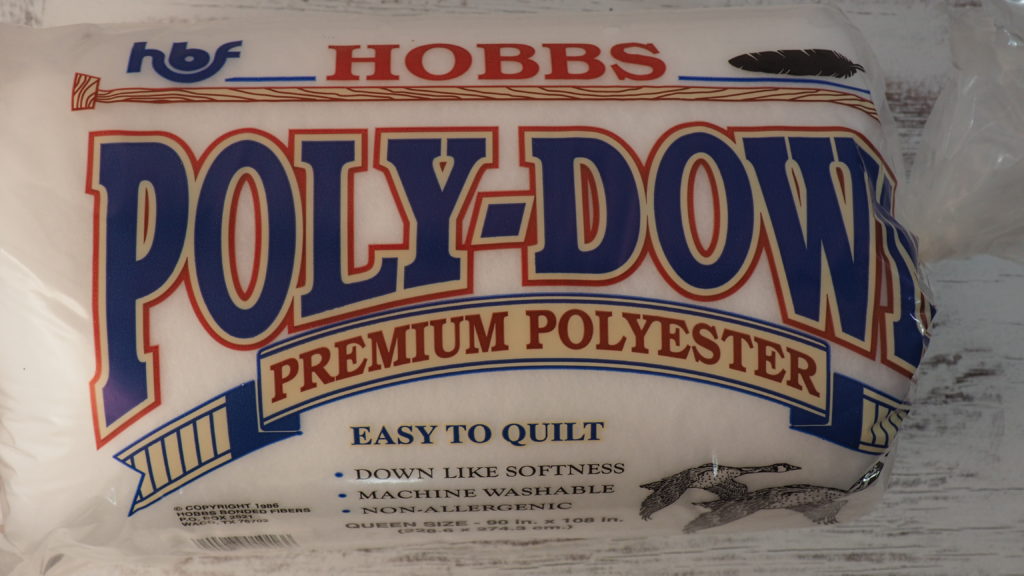 We also received a Queen Sized roll of Hobbs Poly-Down, as well as a roll of their Heirloom Premium cotton batting. Wow!
The Thread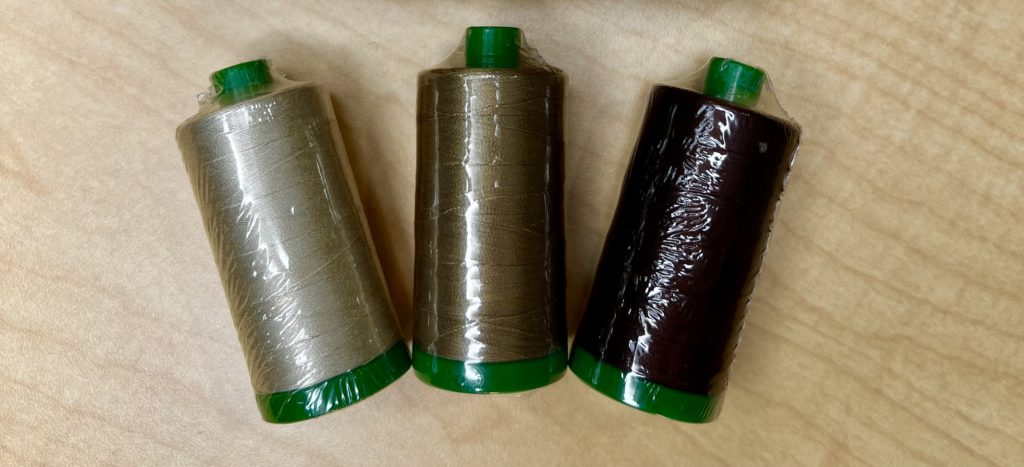 Aurifil Thread sent a lovely set of browns in 40 wt (from left to right): Ermine #2312, Toast #6010, and Chocolate #2360.
Thank You for Checking Out My 2022 Island Batik Brand Ambassador Unboxing
I would like to thank Island Batik, Hobbs Batting, and Aurifil Thread. Now I need to start sewing! I have a lot of work to do.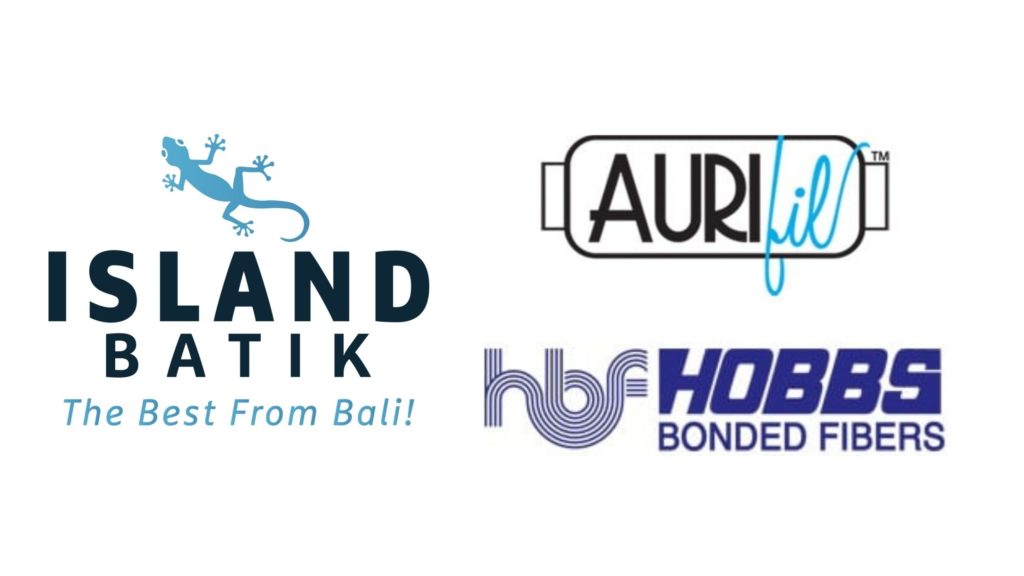 Happy Quilting! – Claudia
The Other Ambassadors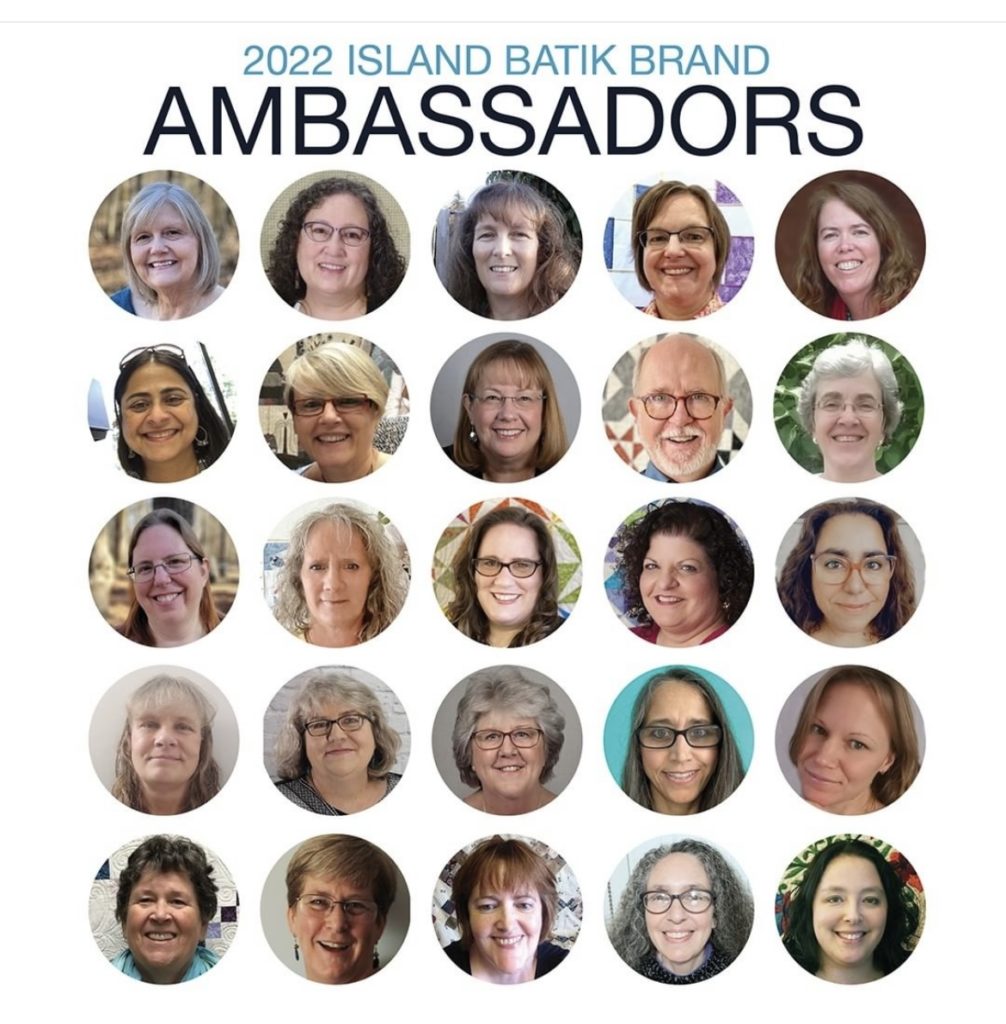 I ma honored to work with a wonderful group of ambassadors. You will definitely want to check out all of their unboxing videos and projects.
Brenda Alburl @ Songbird Designs
Megan Best @ Best Quilter
Jennifer Fulton @ Inquiring Quilter
Preeti Harris @ Sew Preeti Quilts
Jane Hauprich @ Stitch by Stitch Custom Quilting
Reed Johnson @ Blue Bear Quilts
Connie Kauffman @ Kauffman Designs
Emily Leachman @ Darling Dogwood
Denise Looney @ For the Love of Geese
Leah Malasky @ Quilted Delights
Maryellen McAuliffe @ Mary Mack Made Mine
Lisa Pickering @ Lisa's Quilting Passion
Claudia Porter @ Create with Claudia
Gail Renna @ Quilt Haven Threads
Brianna Roberts @ Sew Cute and Quirky
Andi Stanfield @ True Blue Quilts
Sandra Starley @ Textle Time Travels
Jennifer Thomas @ Curlicue Creations
Pamela Boatright @ PamelaQuilts
Suzy Webster @ Webster Quilt
Elizabeth DeCroos @ Epida Studio
Mania Hatziioannidi @ Mania for Quilts
Anorina Morris @ Samelia's Mum
Michelle Roberts @ Creative Blonde