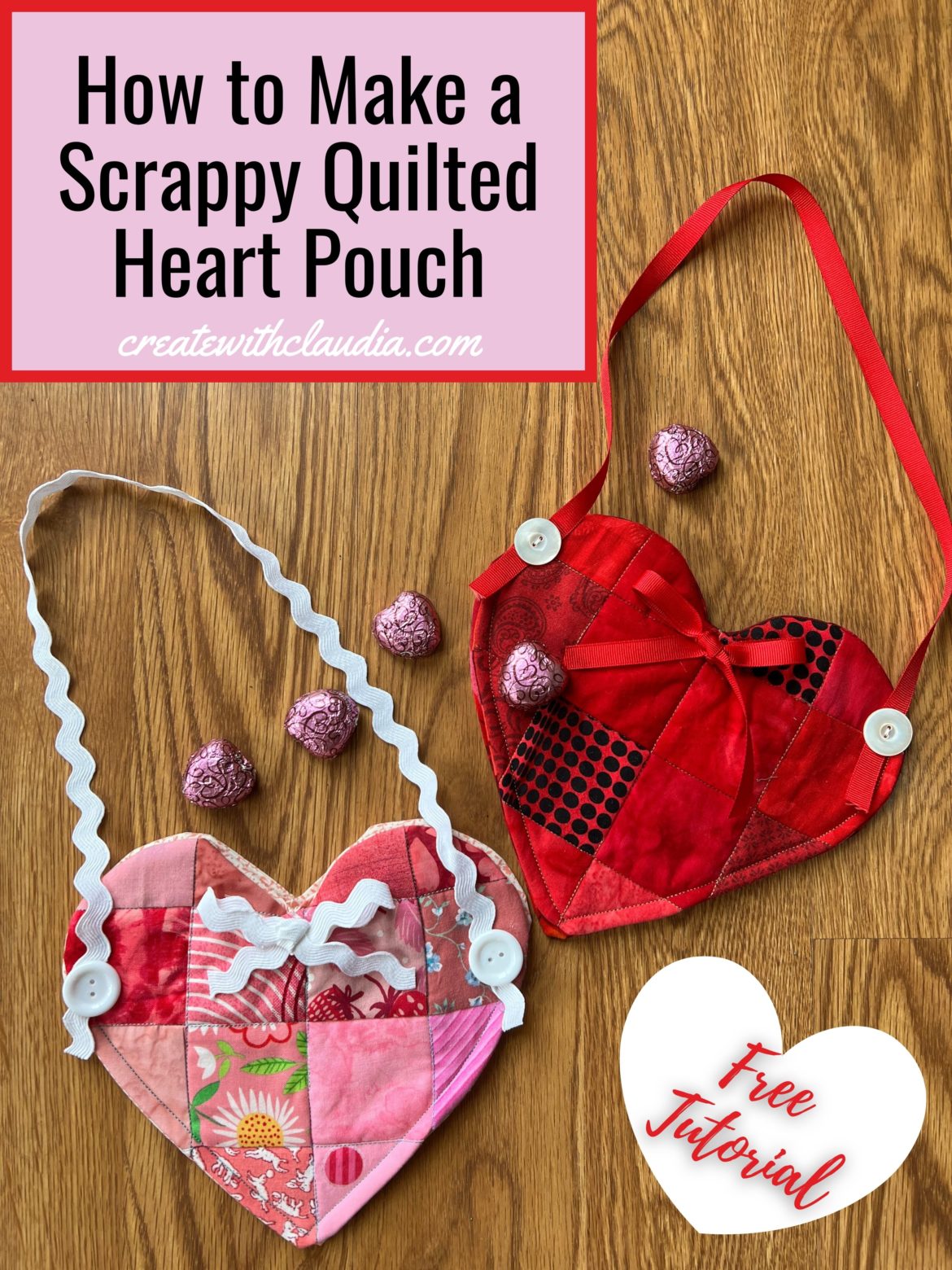 How to Make a Scrappy Quilted Heart Hanging Pouch
Perfect for your sweetheart, you can whip up this charming project in no time. This is the 10th episode of my YouTube series called "Working Our Scraps Off". Each month I bring you a small scrappy tutorial and, with Valentine's Day right around the corner, I thought that this would be perfect. Stick around and learn how to make a scrappy quilted heart hanging pouch.
I don't know about you, but I love little things like this. Easy to make and great for gift-giving is just the kind of project that I gravitate to. My hearts were made in red and pin, but any color would do. Think about white scraps with red accents.
In addition to the ease of this design, it is made with items that you probably have on hand already, so hopefully it won't cost you anything to make. Just add some candy or another little trinket for your sweetheart and you have a perfect homemade gift.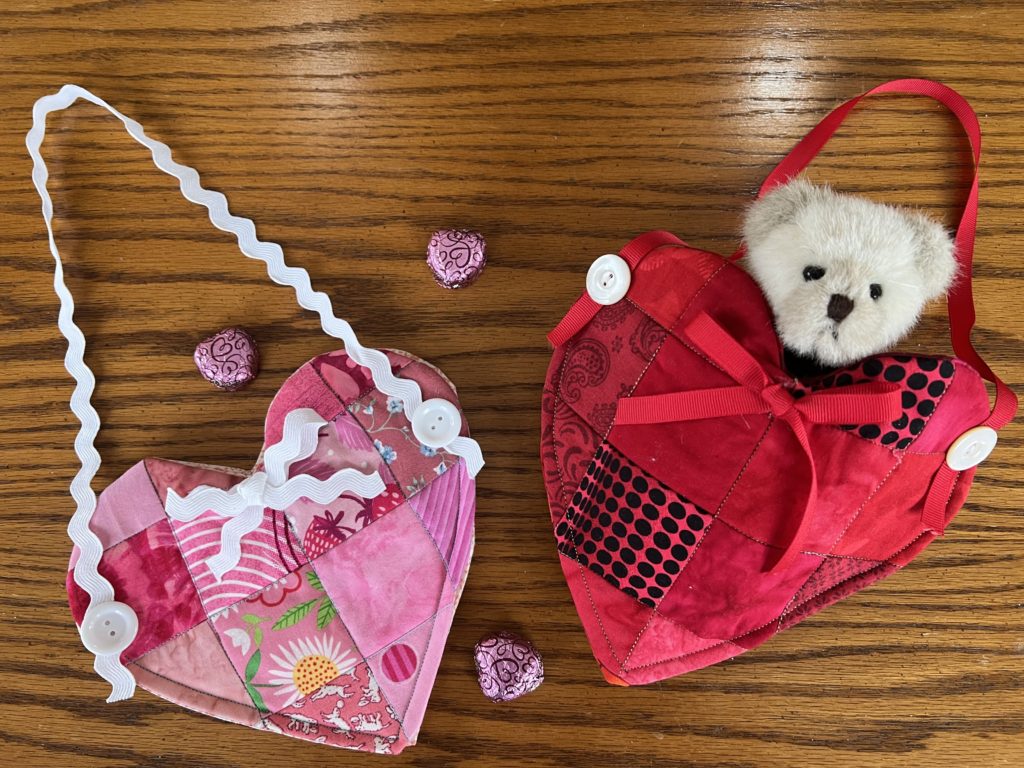 Watch How to Make a Scrappy Quilted Heart Hanging Pouch Here
What You'll Need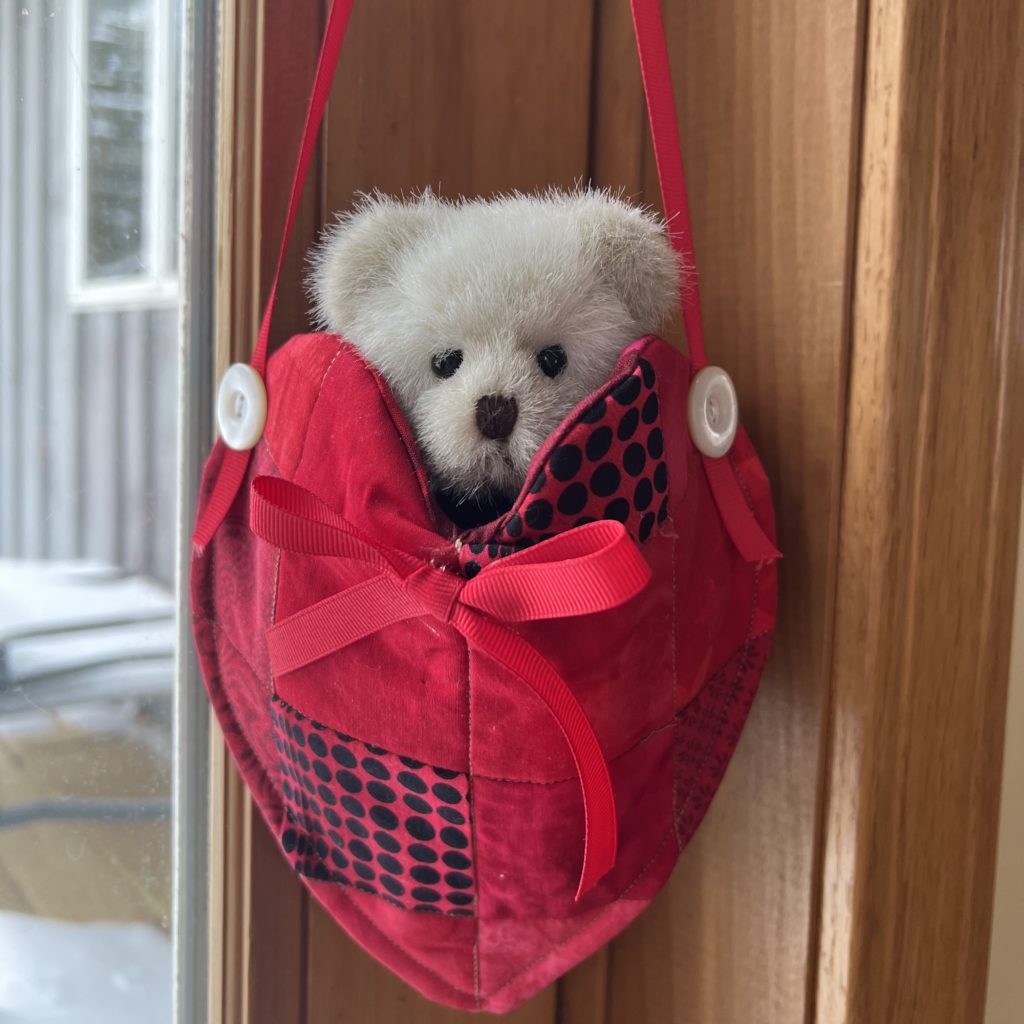 16 scrappy fabric squares cut 2 1/2″ square
4 pieces of fabric cut 10″ square
1 piece of batting cut 9 1/2″ square
Ribbon and buttons
Fabric glue
Heart Template – Use your own or DOWNLOAD THE HEART TEMPLATE I USE HERE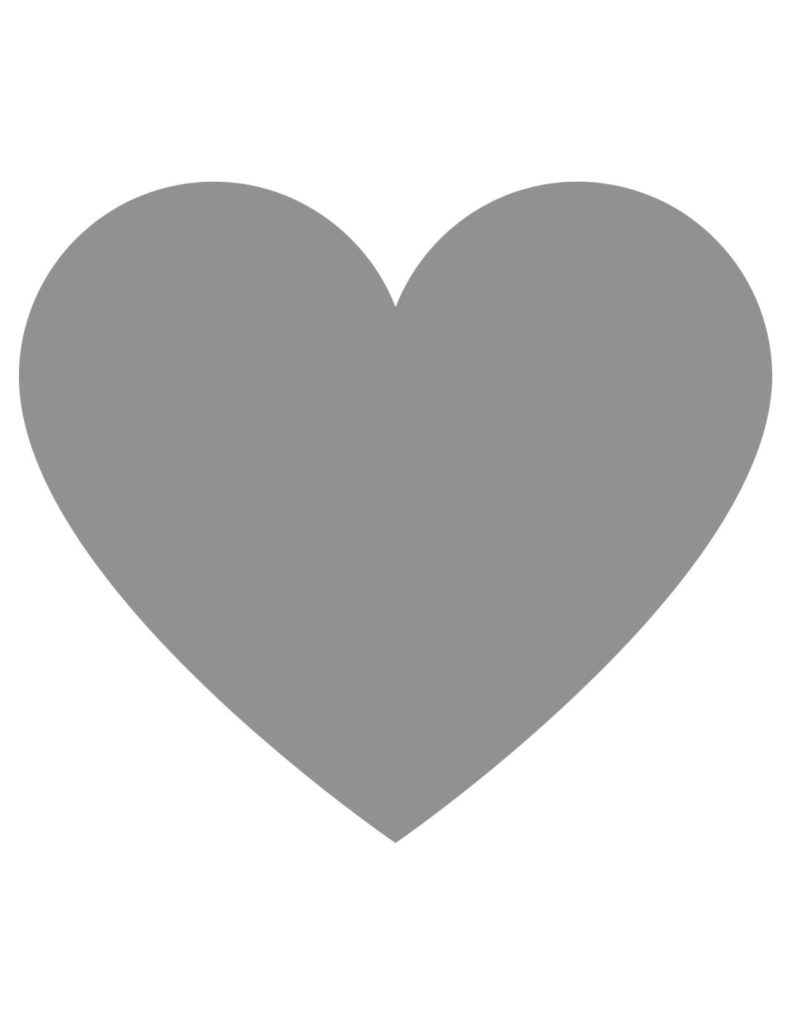 Items You Might Need to Make Your Heart
As an Amazon Associate I Earn From Qualifying Purchases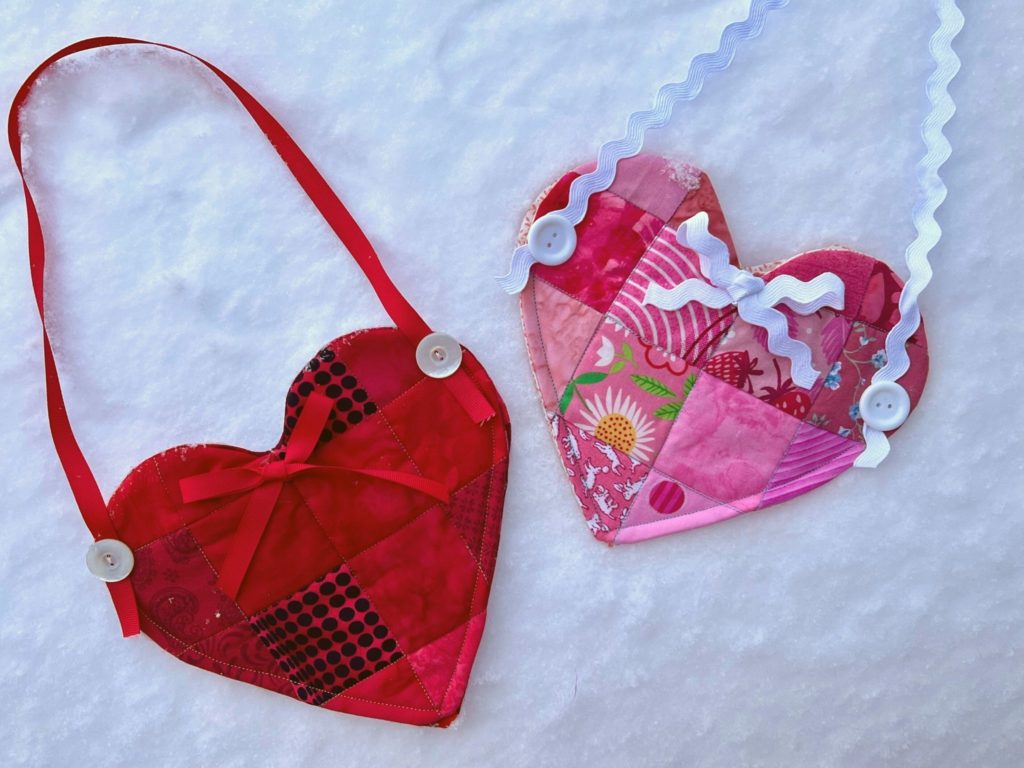 Once you have all of your supplies ready, just assemble it as shown in my video above or here.
About The Working Our Scraps Off YouTube Series
Working Our Scraps Off is a YouTube video tutorial series. Each month brings a new scrappy project. You can find all of the other episodes here: Working Our Scraps Off Playlist.
I'm having so much fun with this video series that I started a facebook group for people who want to join me. It's a place where people who want to find out ways to use those left over fabric scraps can come together and share their versions of the projects I demonstrate. Members share some of their beautiful scrappy projects too! I hope you'll join us.
Remember, when posting pics of your work, make sure to use the hashtag #workingourscrapsoff so everyone can see your beautiful and scrappy creations.