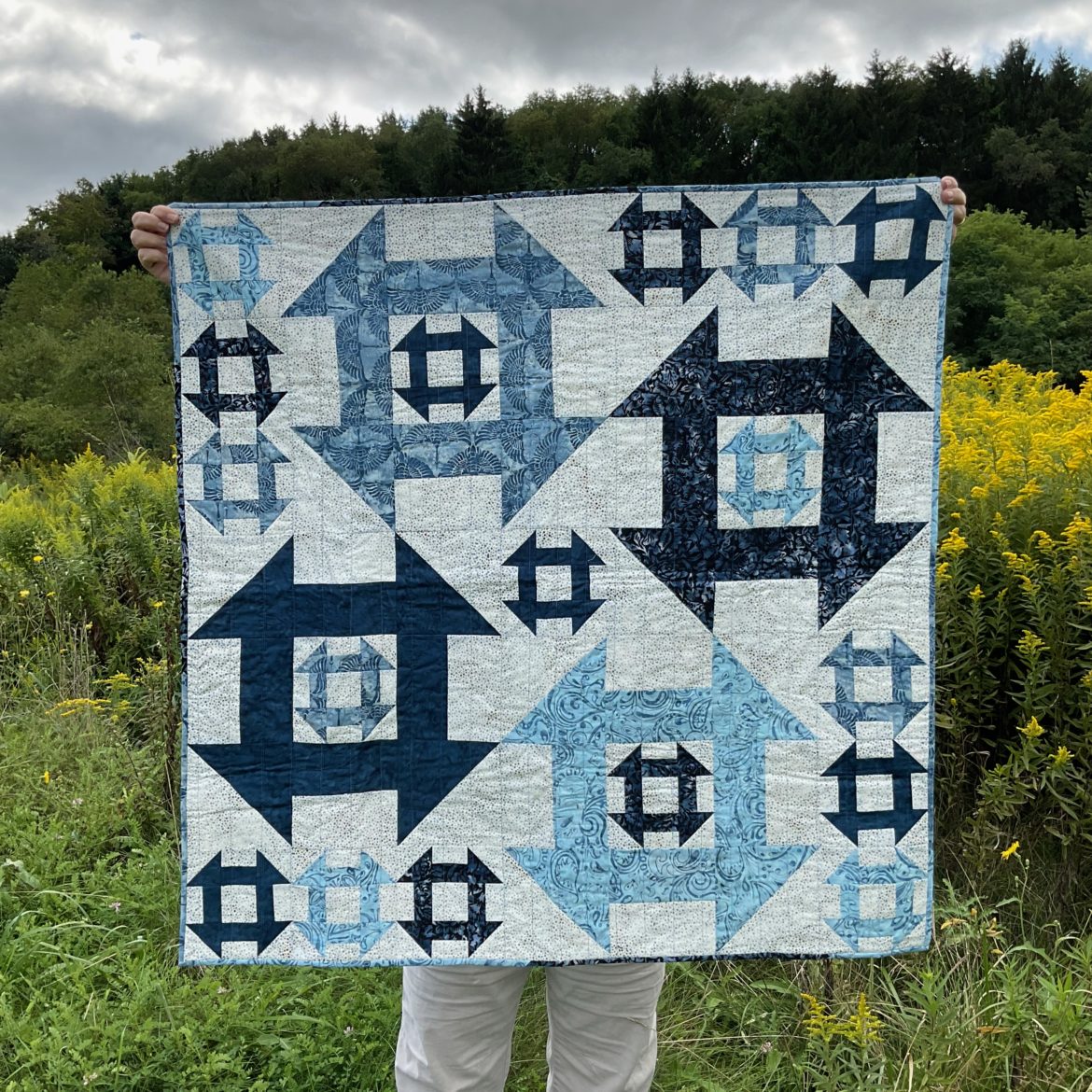 Churning Up a Storm Quilt Pattern
Presenting my latest quilt pattern…Churning Up a Storm which can now be purchased in my Etsy shop. This pattern is fun design filled with movement. Using the traditional Churn Dash quilt block and reimagining it, this confident beginner level quilt may look tricky to assemble but it isn't.
My Churning Up a Storm quilt pattern comes together quickly and measures 42″ x 42″. It makes a lovely wall hanging or baby quilt.
This pattern can be purchased over in my Etsy shop in two versions: a paper pattern or a downloadable pdf.
My blue version was made with various batiks and the pinks were various fabrics from my stash and a solid white background.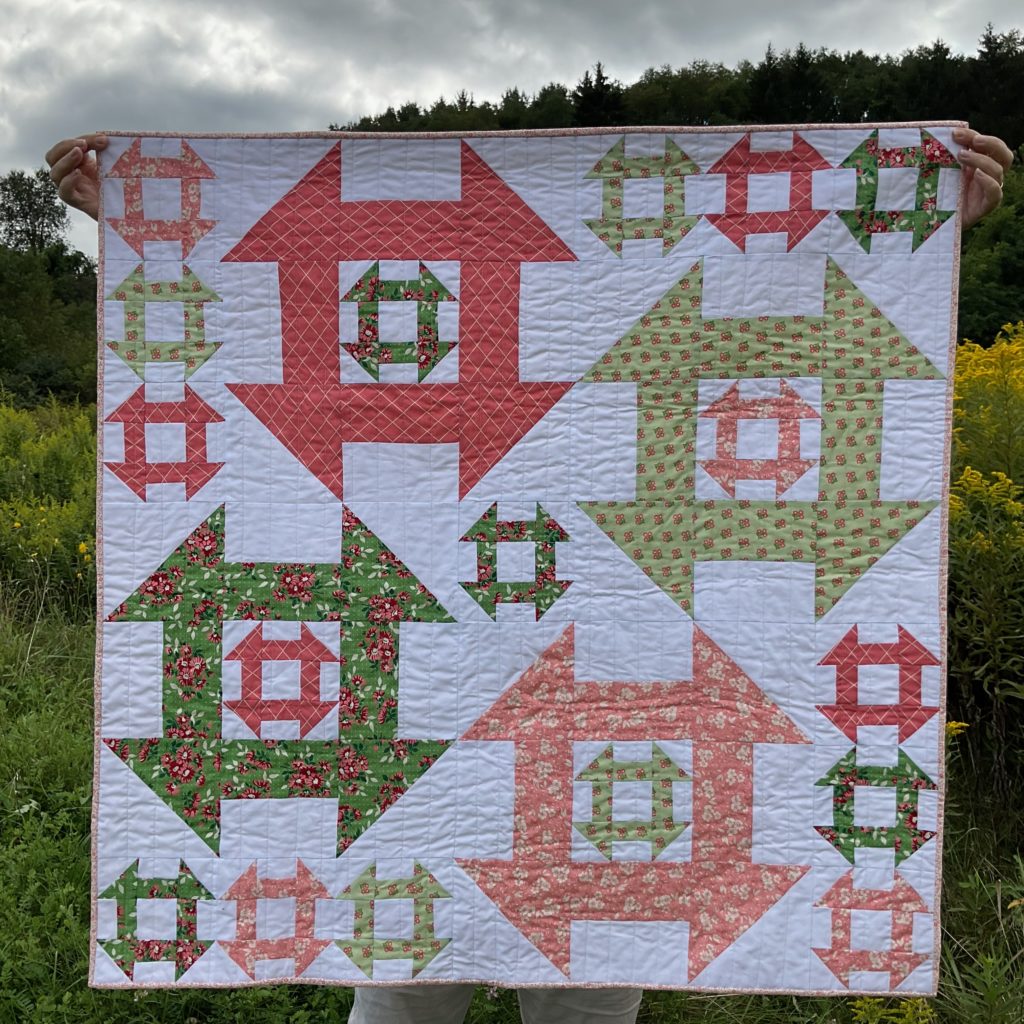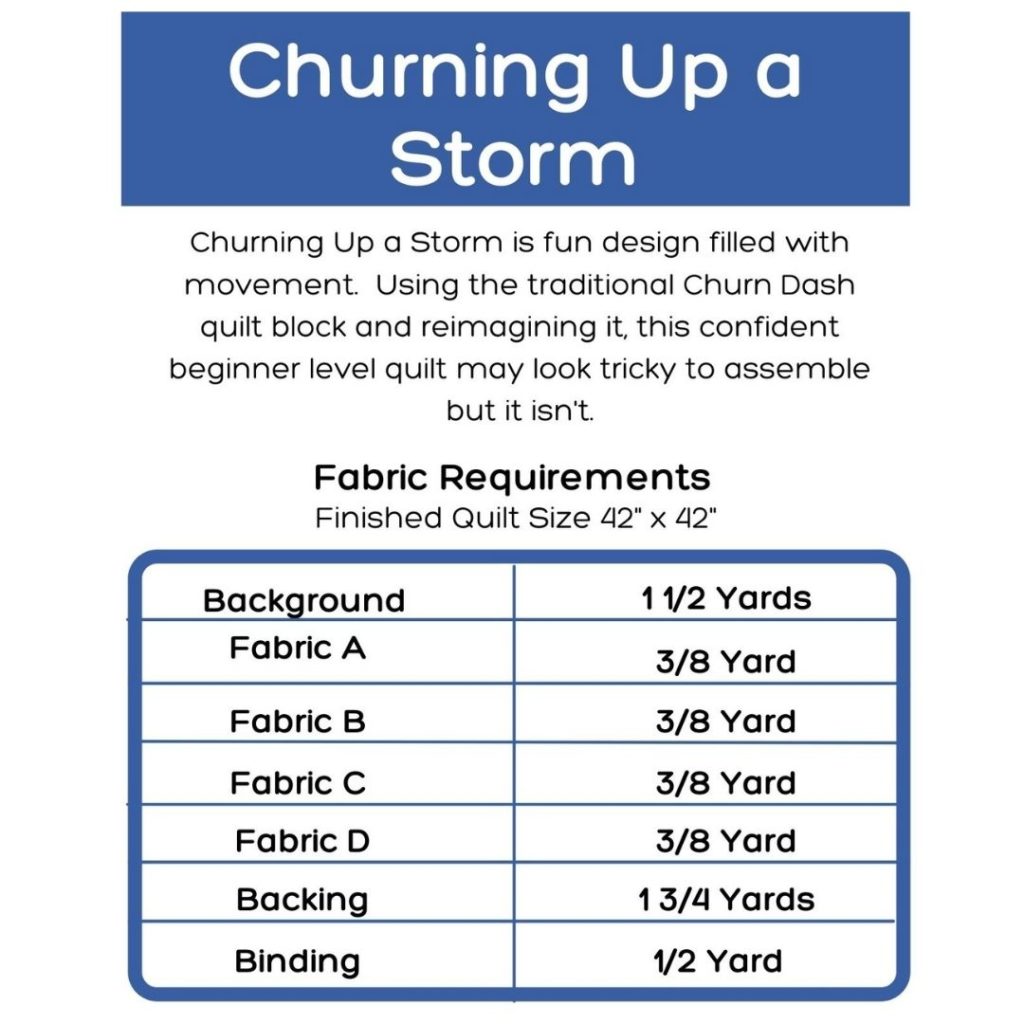 Using only five fabrics, choose a favorite color way and make it shine. Just check out the versions made by two of my pattern testers. On the left is a Halloween version and on the right is a bright version with a fun focal fabric.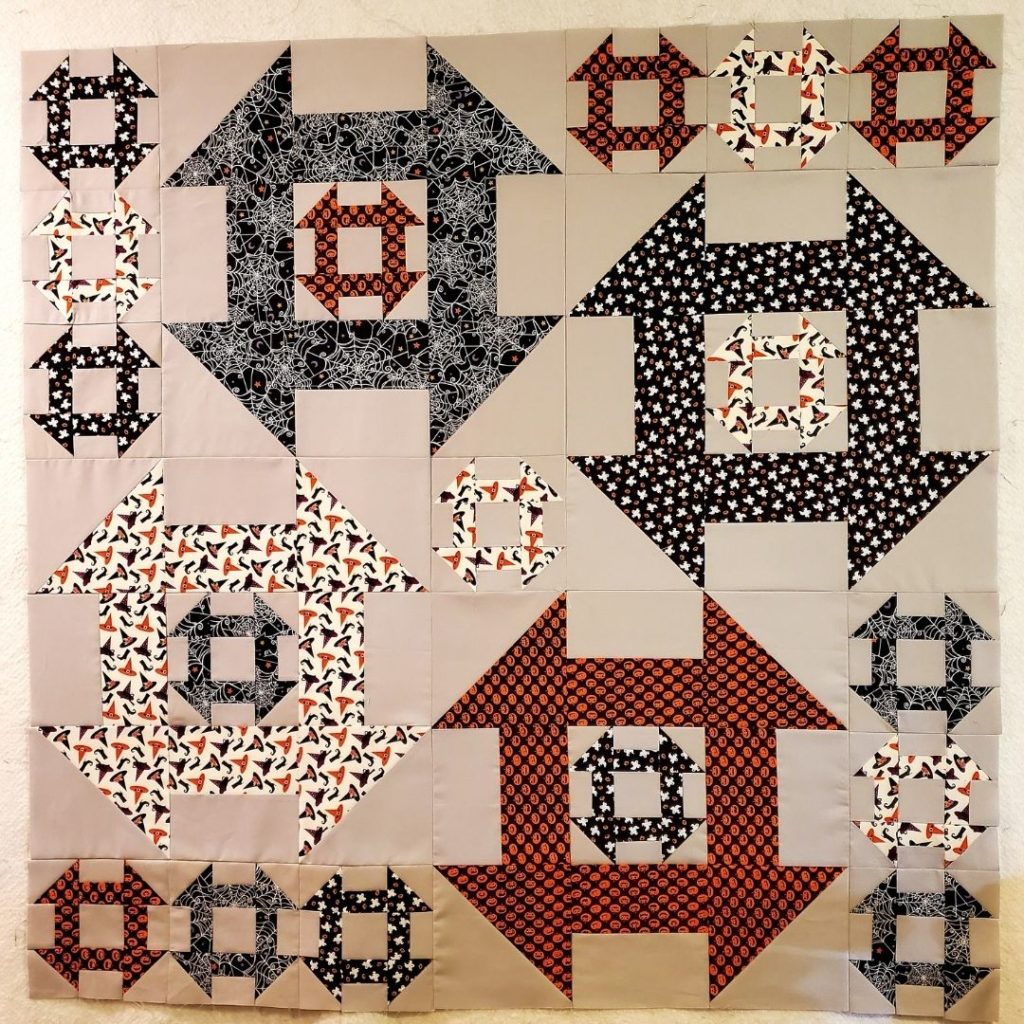 I did straight line quilting on my blue and white one and a cross hatch pattern on my pink and green version. Both were easy to quilt.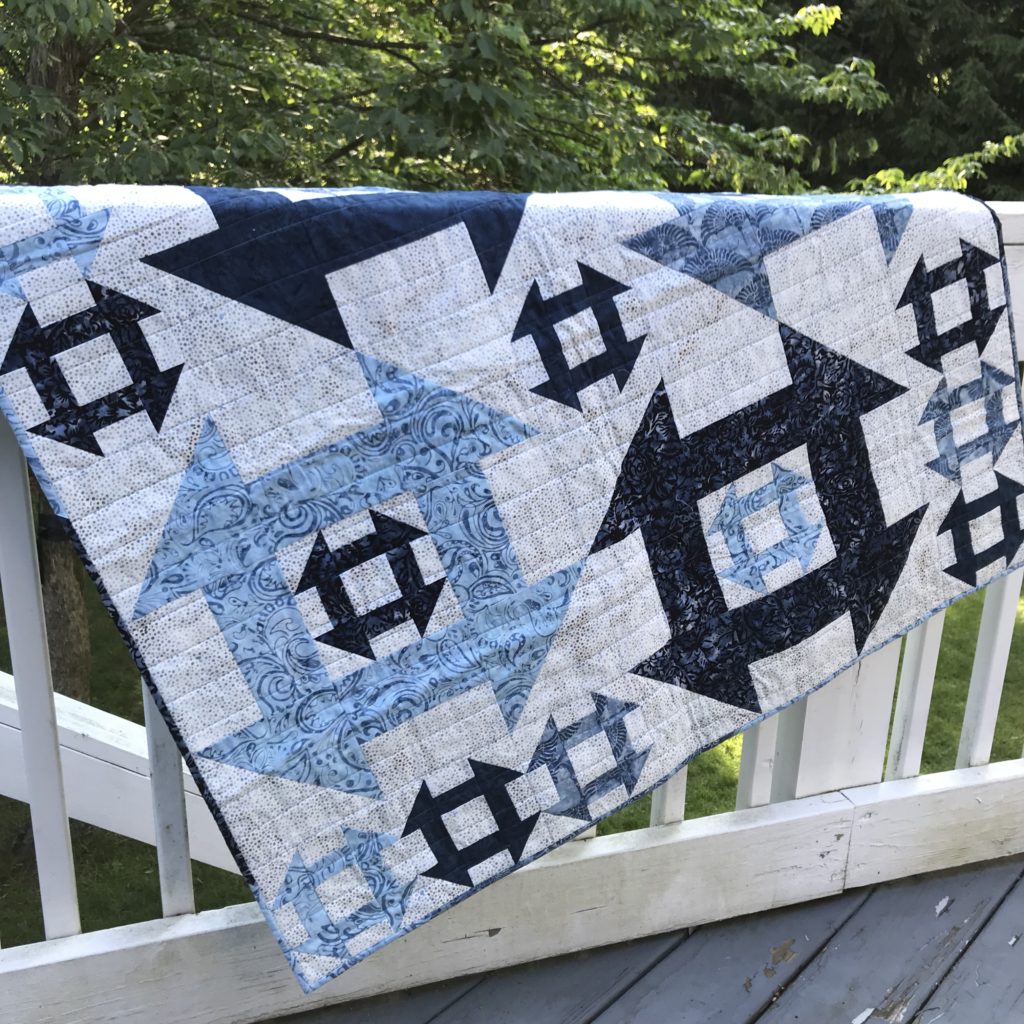 I hope you'll give my Churning Up a Storm quilt pattern a try.
Happy Quilting! – Claudia