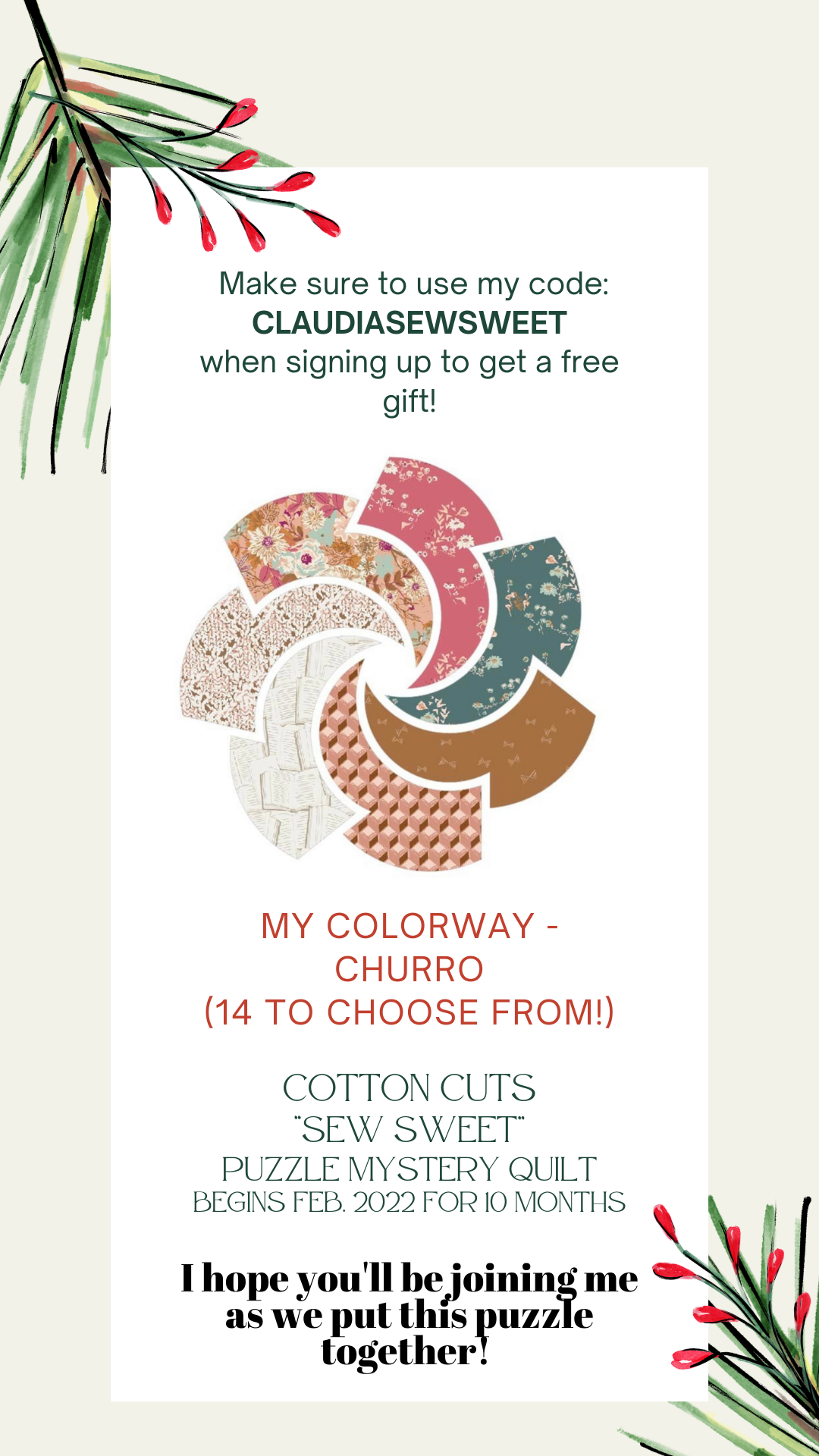 Cotton Cuts Sew Sweet Puzzle Mystery Quilt
I am super excited to announce that I will be one of the featured bloggers in the upcoming Cotton Cuts Sew Sweet Puzzle Mystery Quilt! I always enjoy doing mystery quilts and was delighted when they asked me to participate. This will be a bit different for me. I normally host my own mystery quilts, but I could not pass up this opportunity. Their puzzle mystery quilts have always intrigued me.
The event spans a 10-month period, beginning in February 2022. Every month participants receive pre-cut fabrics and instructions for the assembly. At the end of the 10 months, you end up with a beautiful quilt. You can find more detailed information and pricing over here on the Cotton Cuts website.
Disclosure: Items for my puzzle mystery quilt posts generously provided to me by Cotton Cuts
What I Will Be Doing
To help you out, I'll be posting a monthly tutorial over on my YouTube channel showing you how to assemble your packet for that month. Make sure you subscribe to my channel, Create with Claudia, so you never miss a video.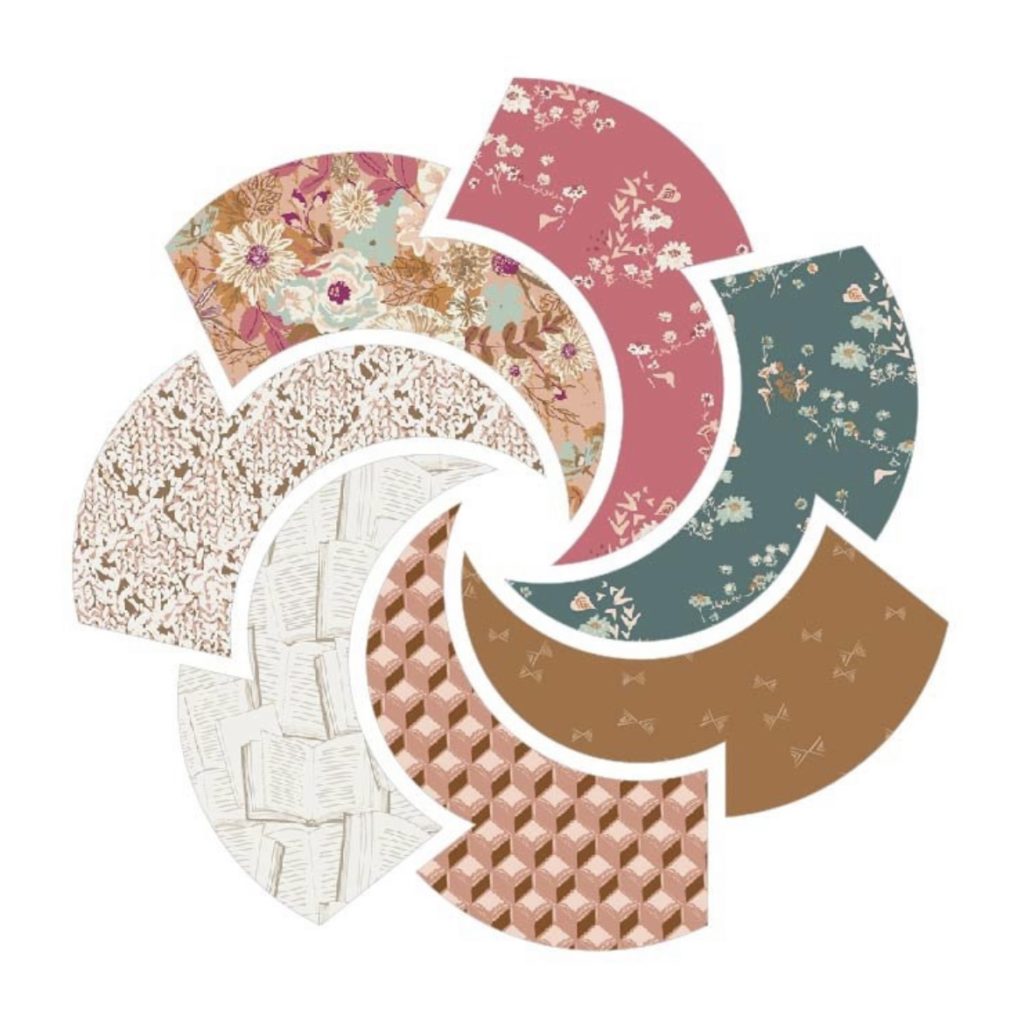 All of the colorways that Cotton Cuts are offering are beautiful, so make sure to check them out. Some may go fast, so if you have a favorite and are planning on participating, you want to take a look. I'll be working with the "Churro" selection and can't wait to see how it all turns out.
Is The Cotton Cuts Sew Sweet Puzzle Mystery Quilt Right For Me?
If you have never tried a mystery quilt, then this will be a good one for you. If you have done one, then this will be good for you too!
In fact, a puzzle mystery quilt is good for anyone, including:
The Busy Quilter with a go-go life that has only 2-4 hours a month to sew;

The Beginning Quilter that is excited to expand their skills; or

The Experienced Quilter that wants to sew but doesn't want to cut small pieces.

from the Cotton Cuts website
Sign Up
You can get started here. Make sure to use my code CLAUDIASEWSWEET when you sign up so you get a free gift! Woohoo!
I look forward to quilting along with you!
Happy Quilting! – Claudia