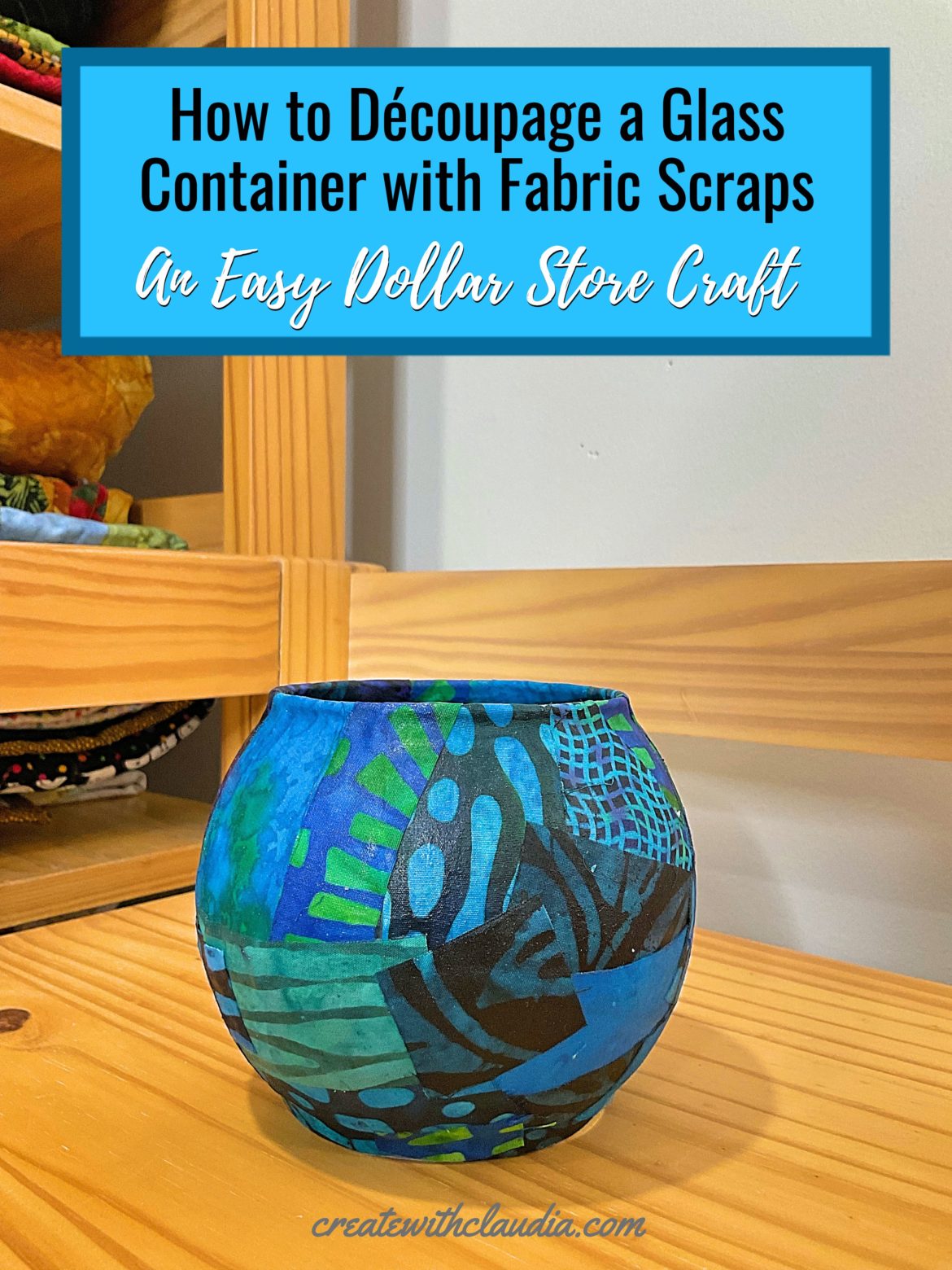 How to Fabric Découpage a Dollar Store Glass Container
As a quilter, I love fabric of all kinds and I always have loads of scraps floating around. Sometimes, however, I need a bit of a break from my sewing machine, but I still want to use my fabric. This project is an ideal way to do that. I can use some of my scrap fabrics and make something pretty and useful out of them, all without touching my sewing machine. Find out how to fabric découpage a dollar store glass container and start busting some of those scraps you just don't know what to do with.
From flameless votive holders to paper clip containers, you can use your creations for all sorts of things. Because most of the supplies you are using can be purchased at a dollar store, they are inexpensive. Not only that, but these pretty containers are great scrap busters. And we quilters are always looking for ways to use up all of those scraps we just can't seem to throw away!
If you follow my blog or YouTube channel, you know that I started a new video series called "Working Our Scraps Off" a few months ago. This is the fourth episode in the series.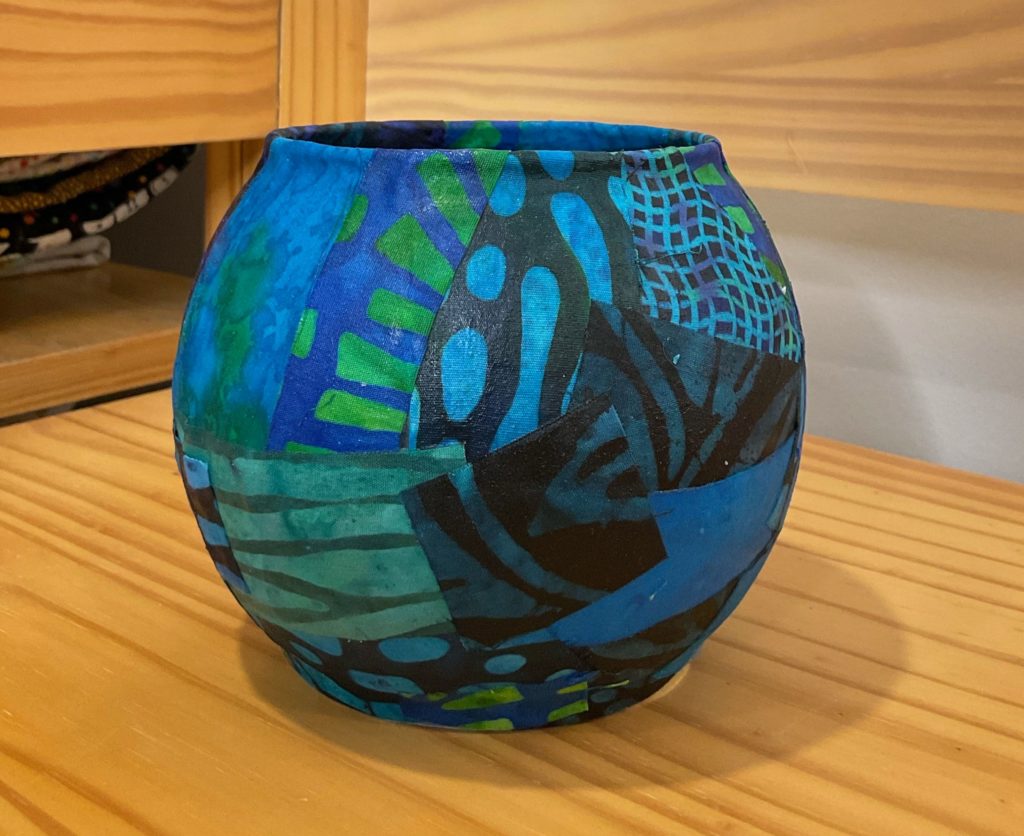 What You'll Need
Glass container (any size) – I would recommend something that does not have too many tight ridges or bumps. Mine are all from my local dollar store.
Fabric scraps
Découpage glue – I used ModPodge Matte
Sponge brushes – I bought mine at my local dollar store.
Paper towels to protect your work surface
As an Amazon Associate I earn from Qualifying Purchases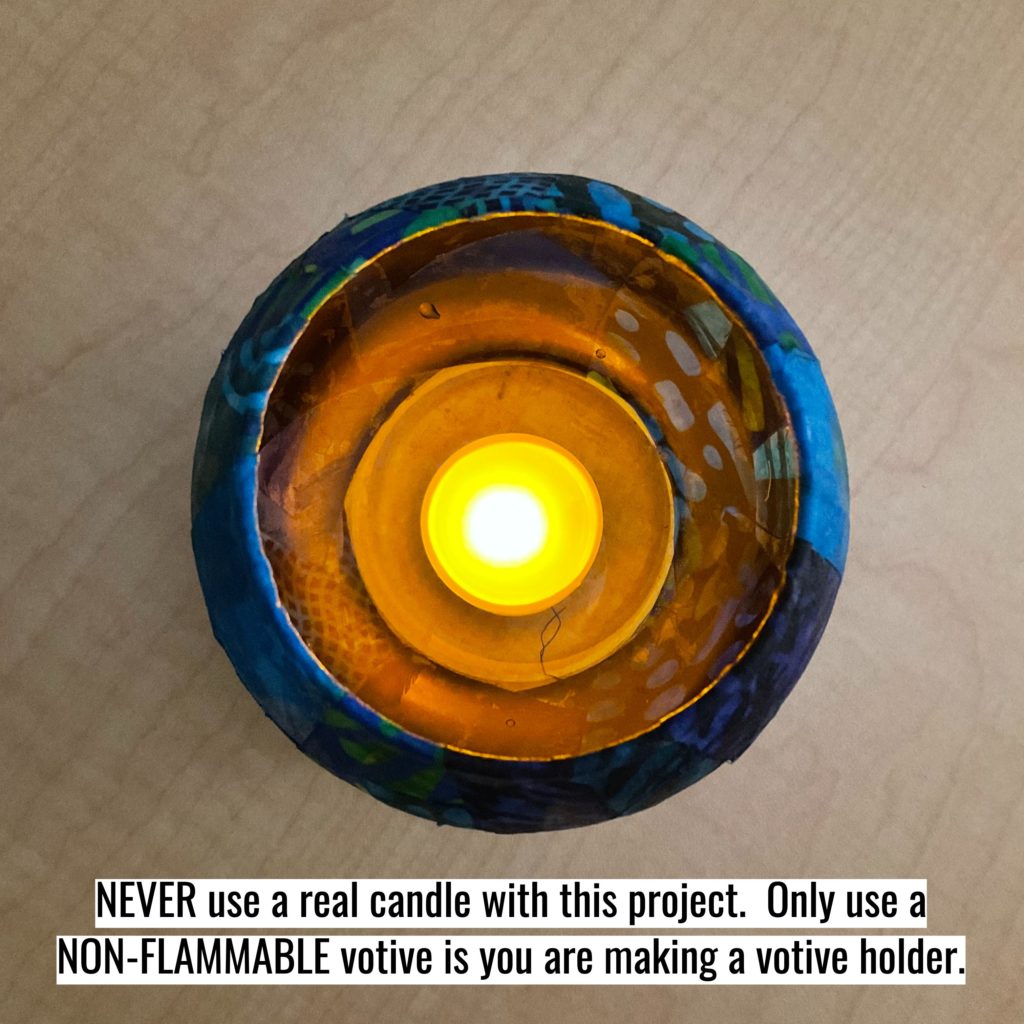 How to Fabric Découpage the Glass Containers
Tips
I use batik fabrics with my glassware. Batiks don't have a really defined back (or wrong) side. Because you are working with glass you can see the inside as much as the outside so batiks look best.
The glue can start smelling pretty strong so do this project in well ventilated area or outside.
I made votive holders with my glass containers and these are for FLAMELESS (non-flammable) candles only. You know…the kind you can switch on and off.
This découpage glassware is NOT food safe. I got a fair amount of glue on the inside and you don't want that touching any food.
To dry, put them on wax paper or a paper towel. Just come back every half hour or so, until it dries a little bit, and pull it away from the drying surface so it doesn't end up getting stuck.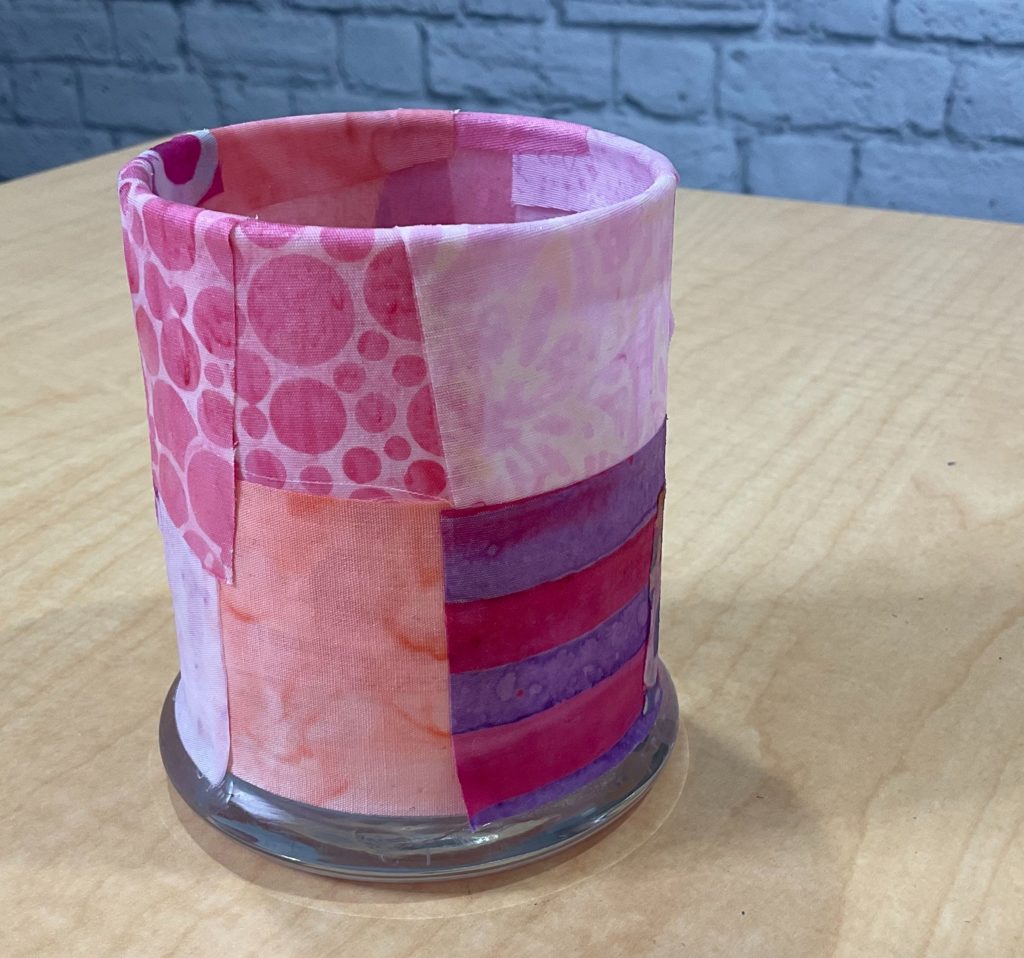 The Working Our Scraps Off YouTube Series
I'm having so much fun with this new video series that I started a facebook group for people who want to join me. It's a place where people who want to find out ways to use those left over fabric scraps can come together and share their versions of the projects I demonstrate. I hope you'll join us.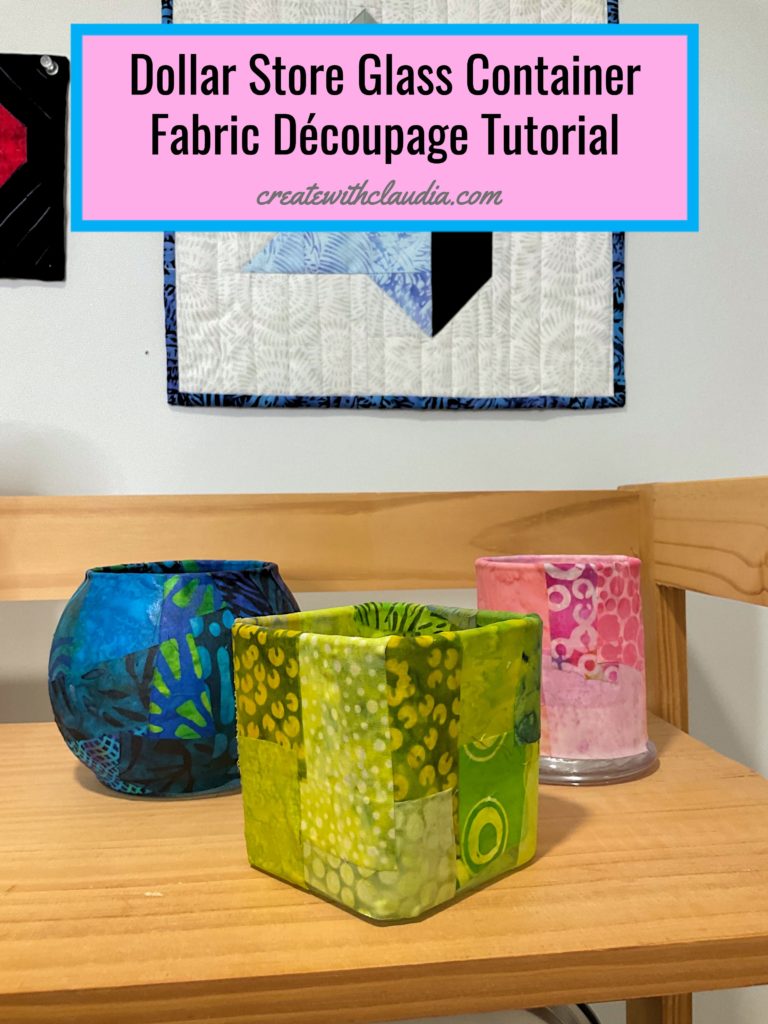 My Other Découpage Projects
I love doing tutorials on how to fabric découpage and have done a number of projects using this medium.