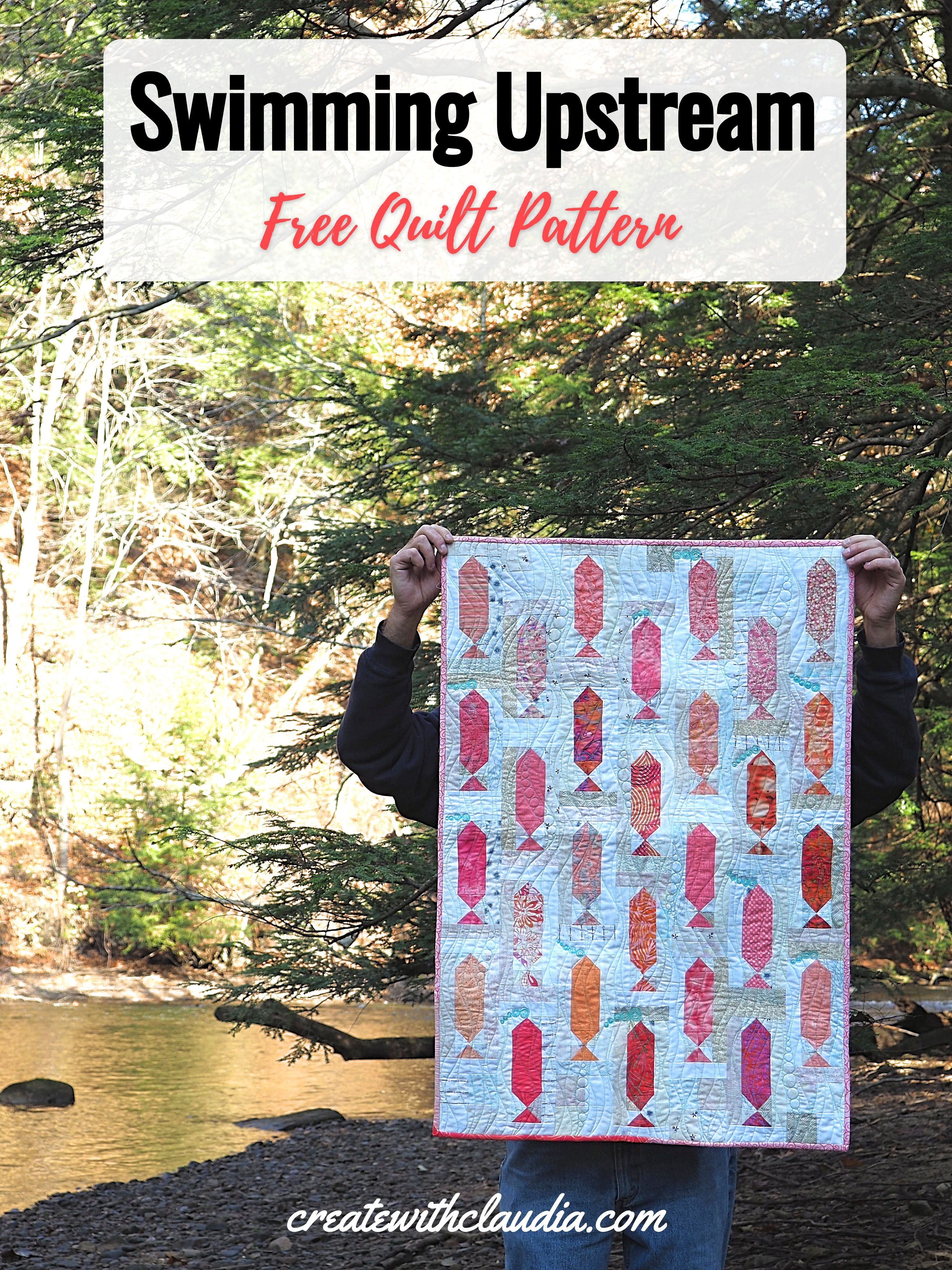 Swimming Upstream Quilt Pattern
If you would like a fun and whimsical wall hanging, then my Swimming Upstream quilt pattern might be just what you are looking for.
The finished quilt measures 28″ x 40″ so it is great for a smaller wall space.
Start digging through all of your fabrics. Because of the design, this pattern is an ideal scrap buster.
I used various corals for this version, but I can picture this in so many other color waves. Wouldn't it look great hanging in a mountain cabin or beach house?
This piece was professionally quilted by Adria Good Longarm Quilting and it makes it shine. As a result of using turquoise thread, the quilted water ripples and bubbles add dimension and movement to the quilt.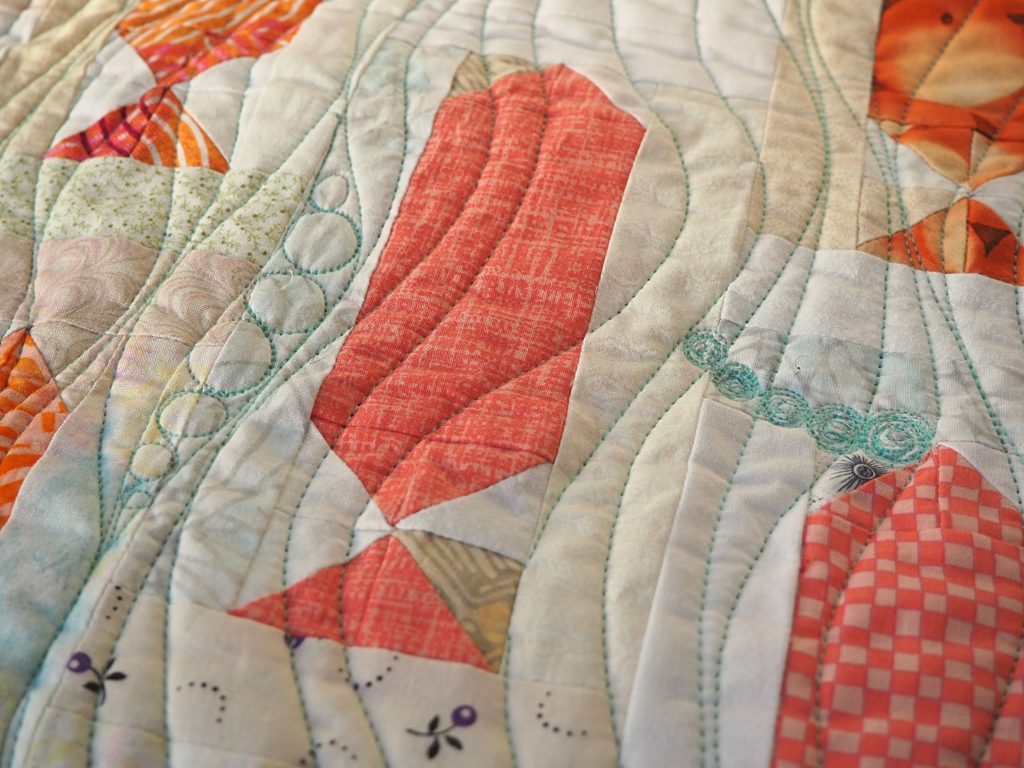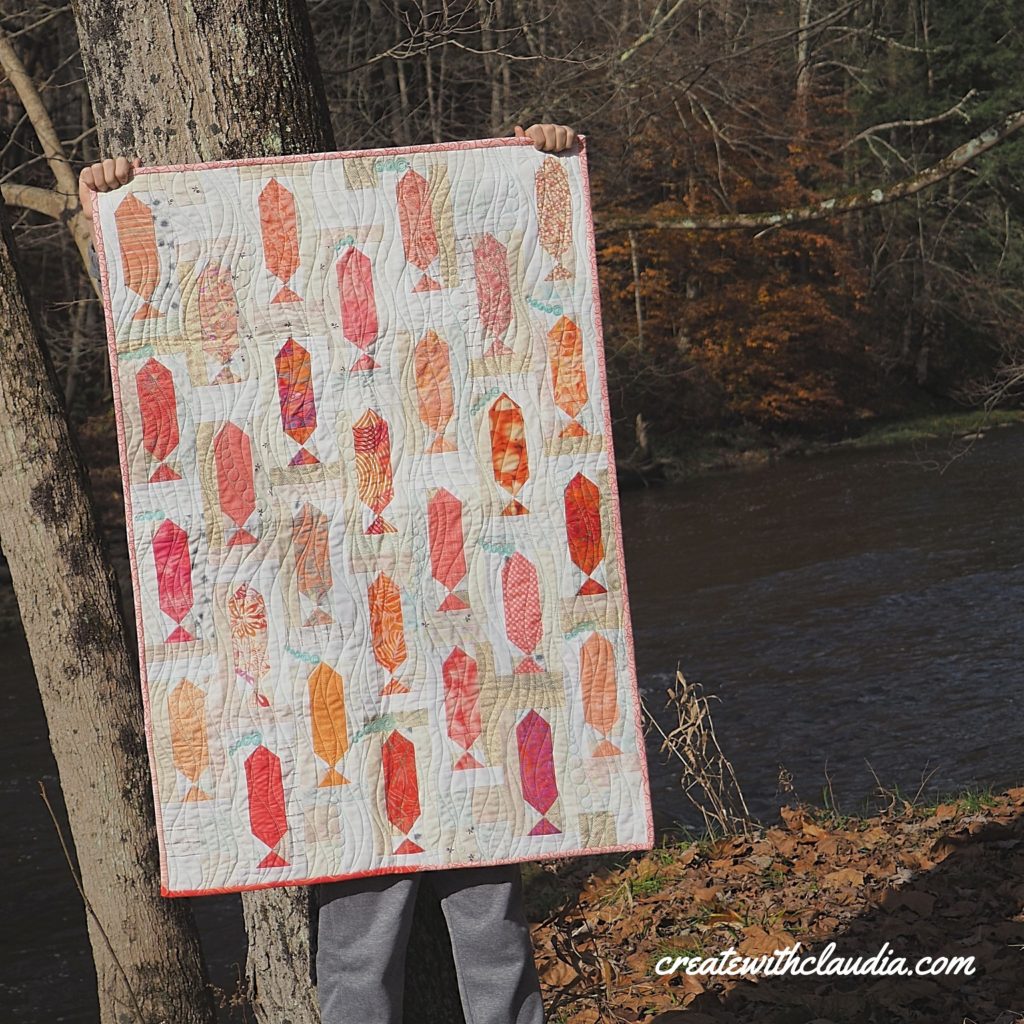 The blocks are fairly easy to piece, but because of their smaller size, they do take a bit more time. This earlier blog post has step by step photos showing how to make the block. I have also made a video demonstrating the block assembly.
Please note: This post may contain affiliate links which means that if you make a purchase after clicking on one of the links, I may get a small commission (at no additional cost to you). Please see my full disclosure policy for more information.
To make the Swimming Upstream quilt pattern, you will need a few supplies
Fabric for the fish: Various fabrics totaling approximately 1 1/2 yards
Background fabric: Various fabrics totaling approximately 2 yards
Backing fabric: 1 1/4 yards
Binding: Depends on how you plan on binding your quilt, but approximately 1/2 yard should suffice
Batting: Large enough to fit the quilt top with over hang on all four sides for the quilting
Basic Sewing Supplies
Here are some items that may help you with this Swimming Upstream quilt pattern
As an Amazon Associate I earn from qualifying purchases.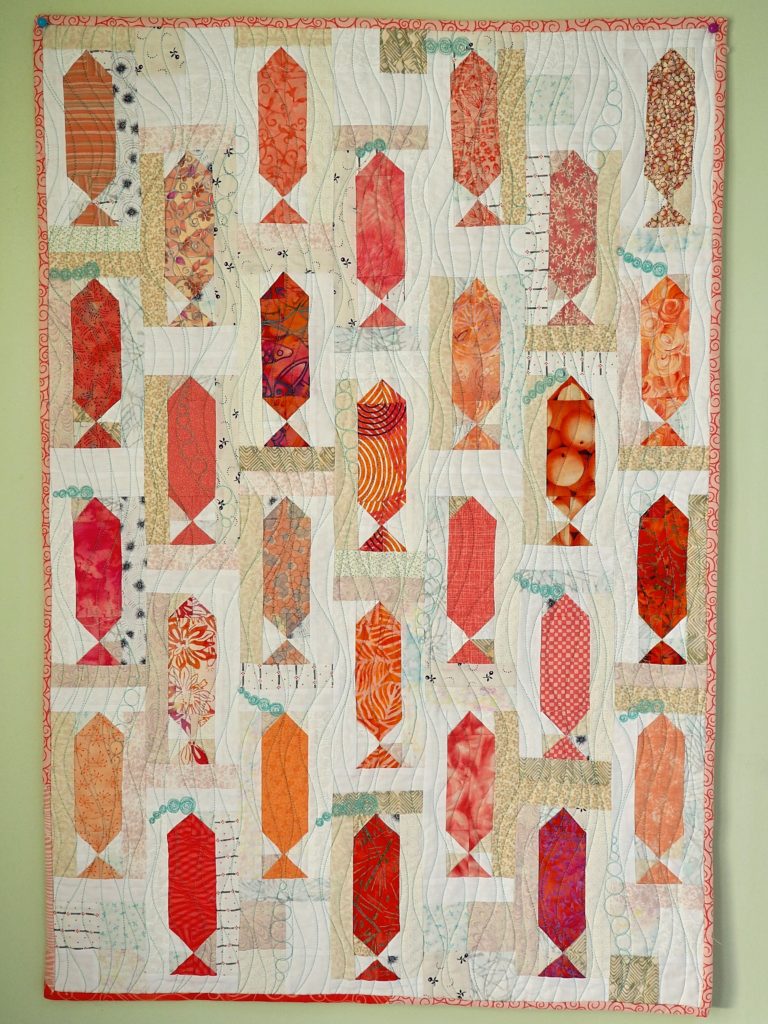 Because I love the scrappy look, I used a variety of beige and off-white fabrics for the background. I continued that look with the binding and back of the quilt by using fabrics that I had used for the fish.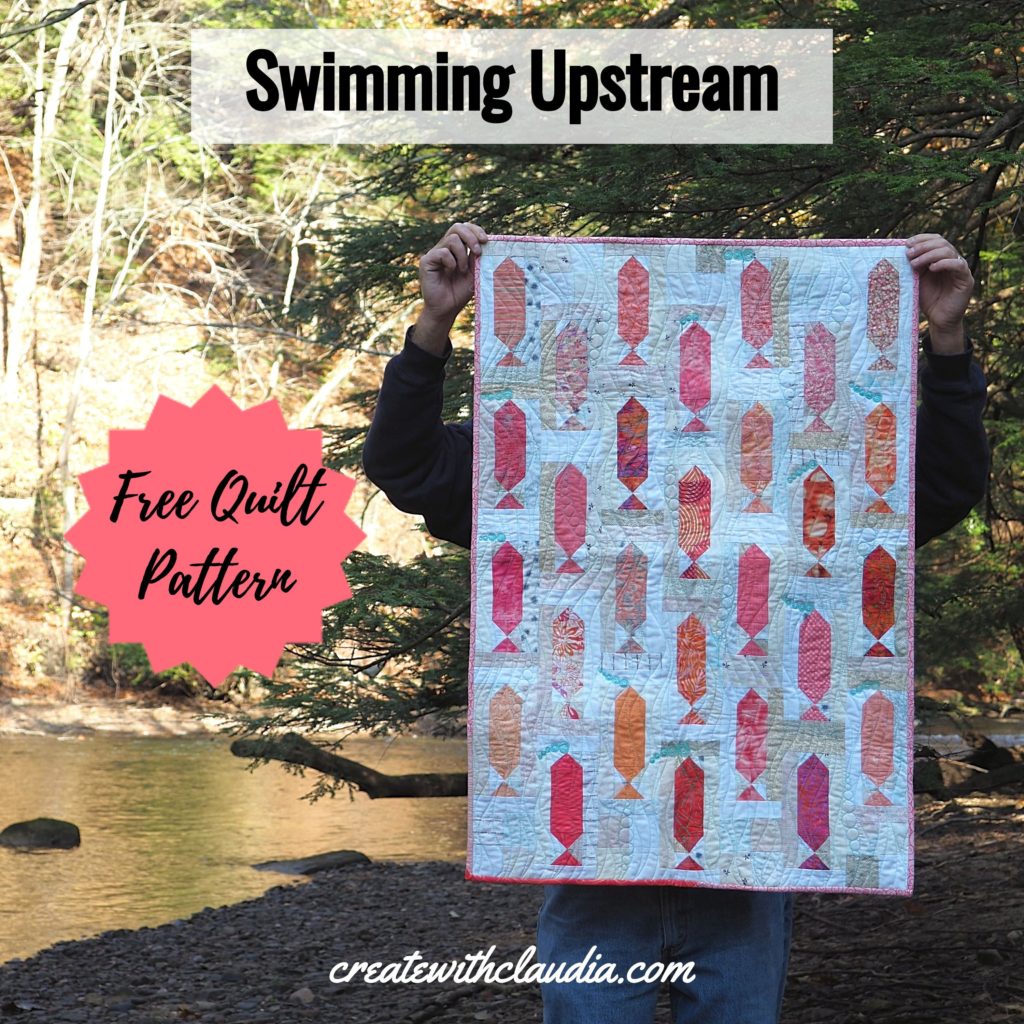 If you know someone who loves to fish, or is looking for a unique wall hanging then give this free pattern a try.