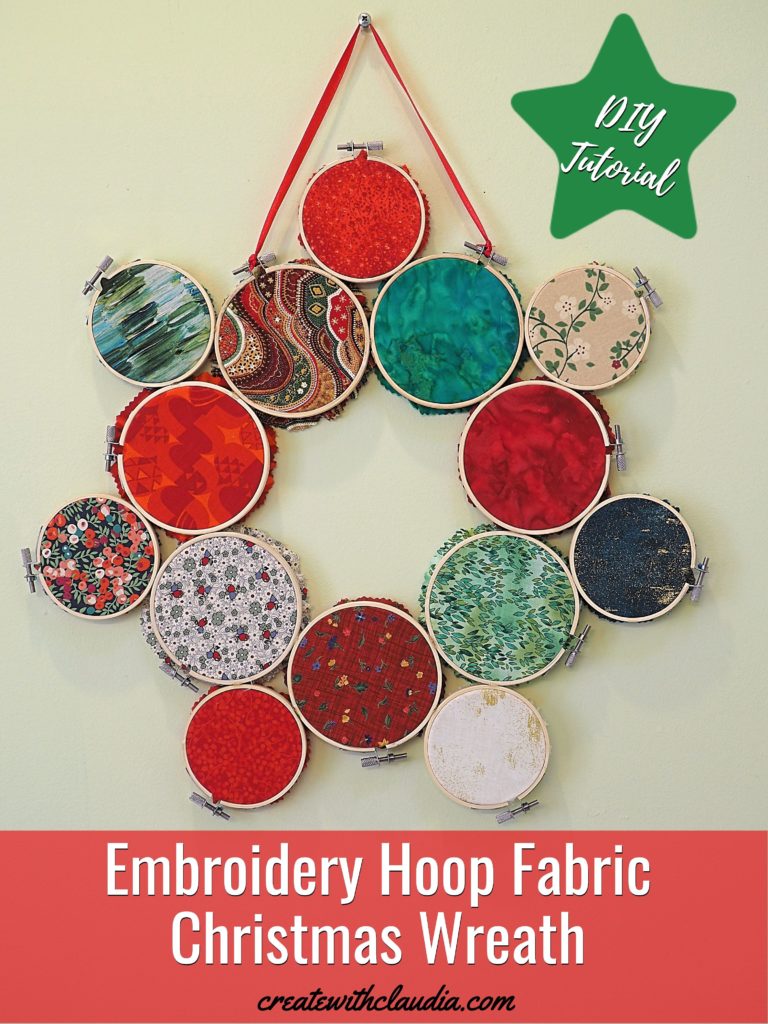 Please note: This post may contain affiliate links which means that if you make a purchase after clicking on one of the links, I may get a small commission (at no additional cost to you). Please see my full disclosure policy for more information.
There is one thing you can always count on finding around my house when Christmas is coming, and that is wreaths. I just love them. From simple to fancy, I hang them on doors, over the mantel, and even on light posts. Since I like to change things from year to year, I decided to make a new one for this holiday season. The result is this festive embroidery hoop Christmas wreath.
It combines a couple of my favorite things, crafting and scrap fabric busting. Best of all, it is easy to make.
If you are a quilter, you probably have the fabric scraps you need, but if you aren't, there are many places to purchase small pieces. The other supplies are also readily available.
I hope you give this fun wreath a try. It is eye-catching and, since you make it yourself, it is a one-of-a-kind decoration.
Continue reading