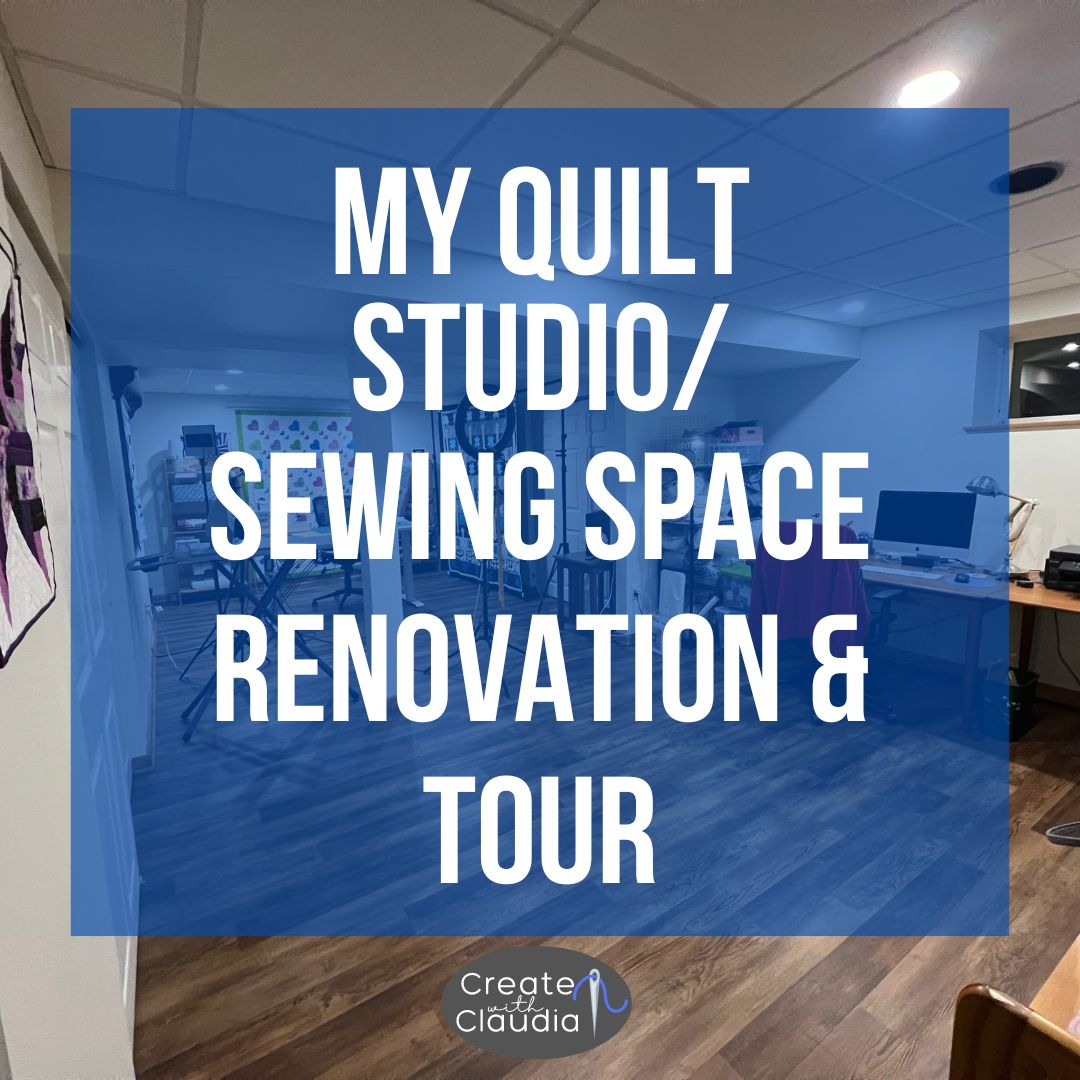 Quilt and Sewing Room Renovations and Tour
We have lived in our house for about 15 years and have wanted to renovate our basement for a long time. Plans were finally put into place because I needed more space for my quilting business. We got our contractor set up, talked about the plans and the work was done. Join me as I take you on a tour of my new quilt and sewing room. I love the way it turned out.
If you follow me on my Instagram or TikTok account you may have seen some of my photo and video updates following the whole renovation. I took most of those updates and did a walk through tour in my video. You can see it here.
Hint! When you watch the video make sure to watch until the end because I'm giving a quilt away over on my YouTube channel!
Before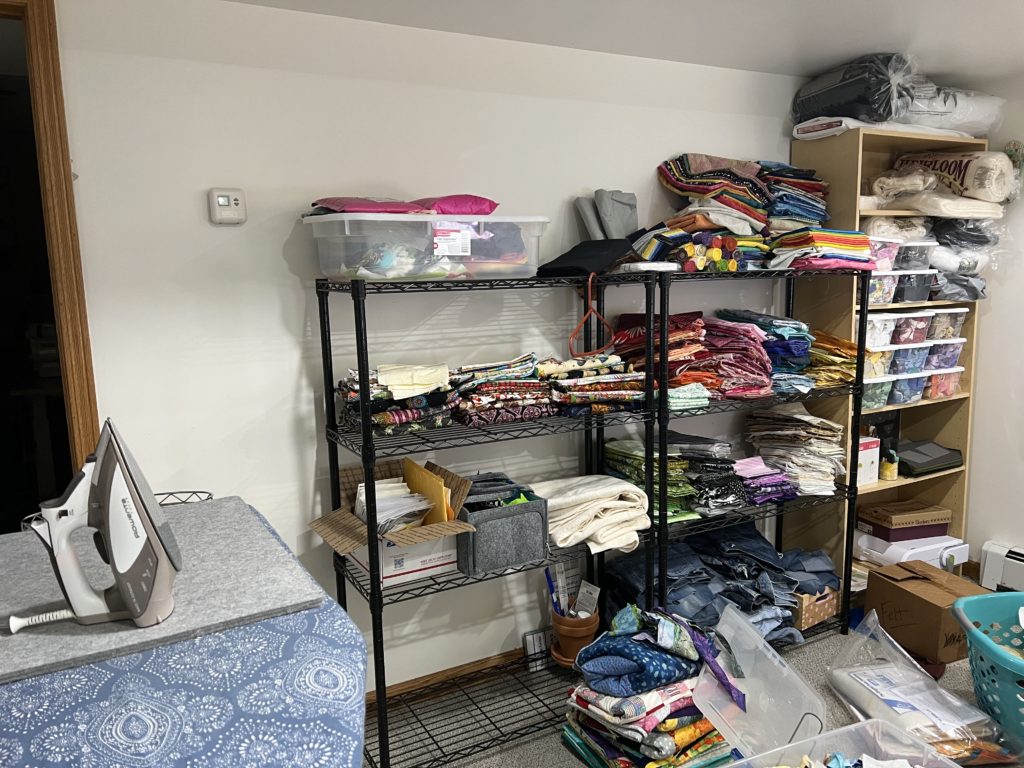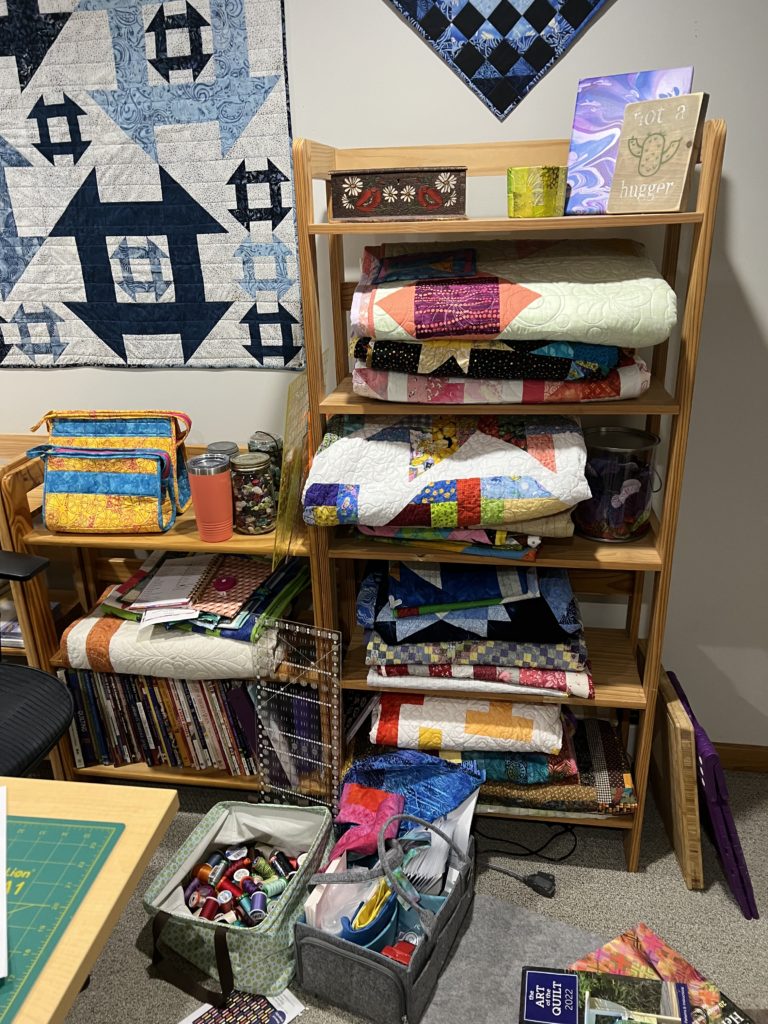 Before the renovations my quilt and sewing room was divided into two rooms. The front space had two windows and was where I stored my fabrics and had my desk. The room where I film was closed in, had a door, but no windows. It was small and, because I work in my basement, the ceiling is not really tall so it felt constrained.
The big thing that I wanted to do was to get rid of the wall between the front room and the room where I tape. We also needed to put in new flooring and remove some old wall heaters.
After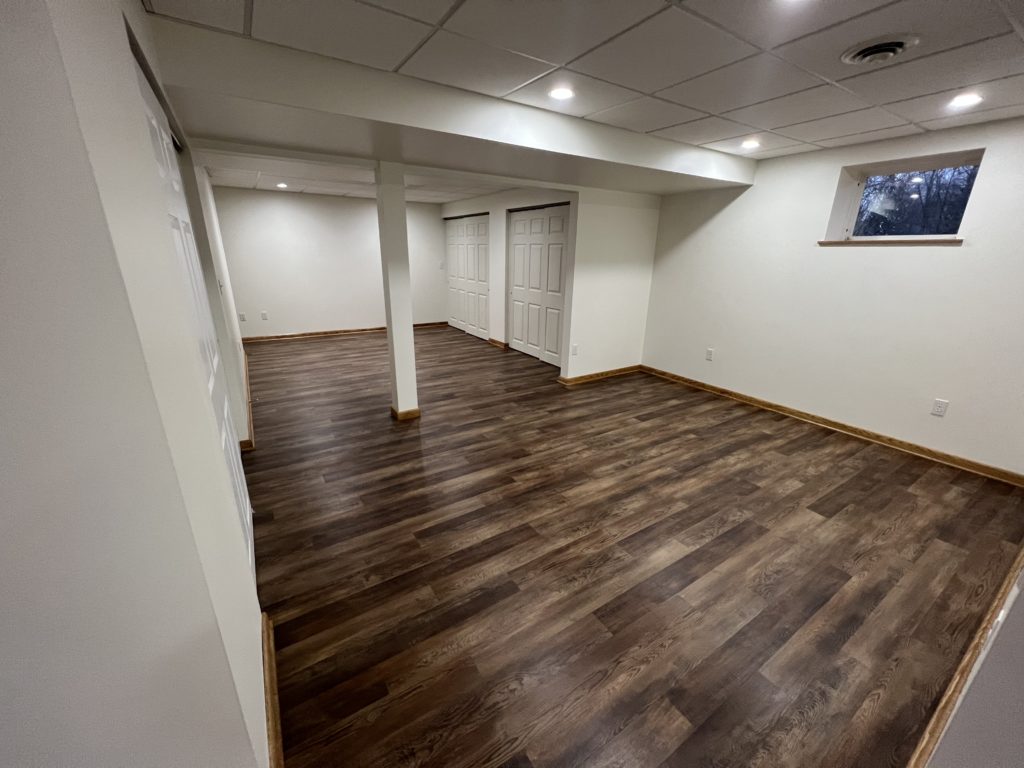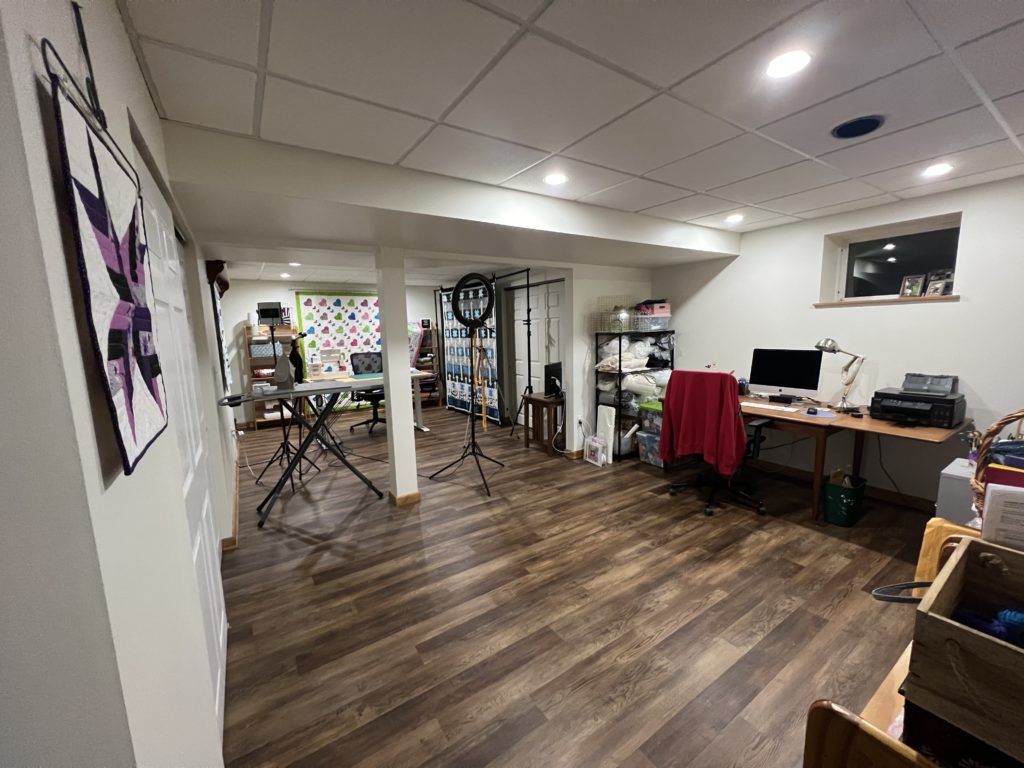 Here's the result! After a couple of weeks it was finished and we could not be happier with the results! The wall removal makes a huge difference and gives me a lot more space to record. It also makes me feel a lot less closed in and, best of all, I have a window!
It's amazing what a difference not having that wall makes. I think the new floor looks great too!
My Quilt and Sewing Room
So what do you think about my new quilt and sewing room space? It has made such a difference for me. The rest of the basement looks great too. We have a family room and on the other side of that is my husband's office.
Happy Quilting!