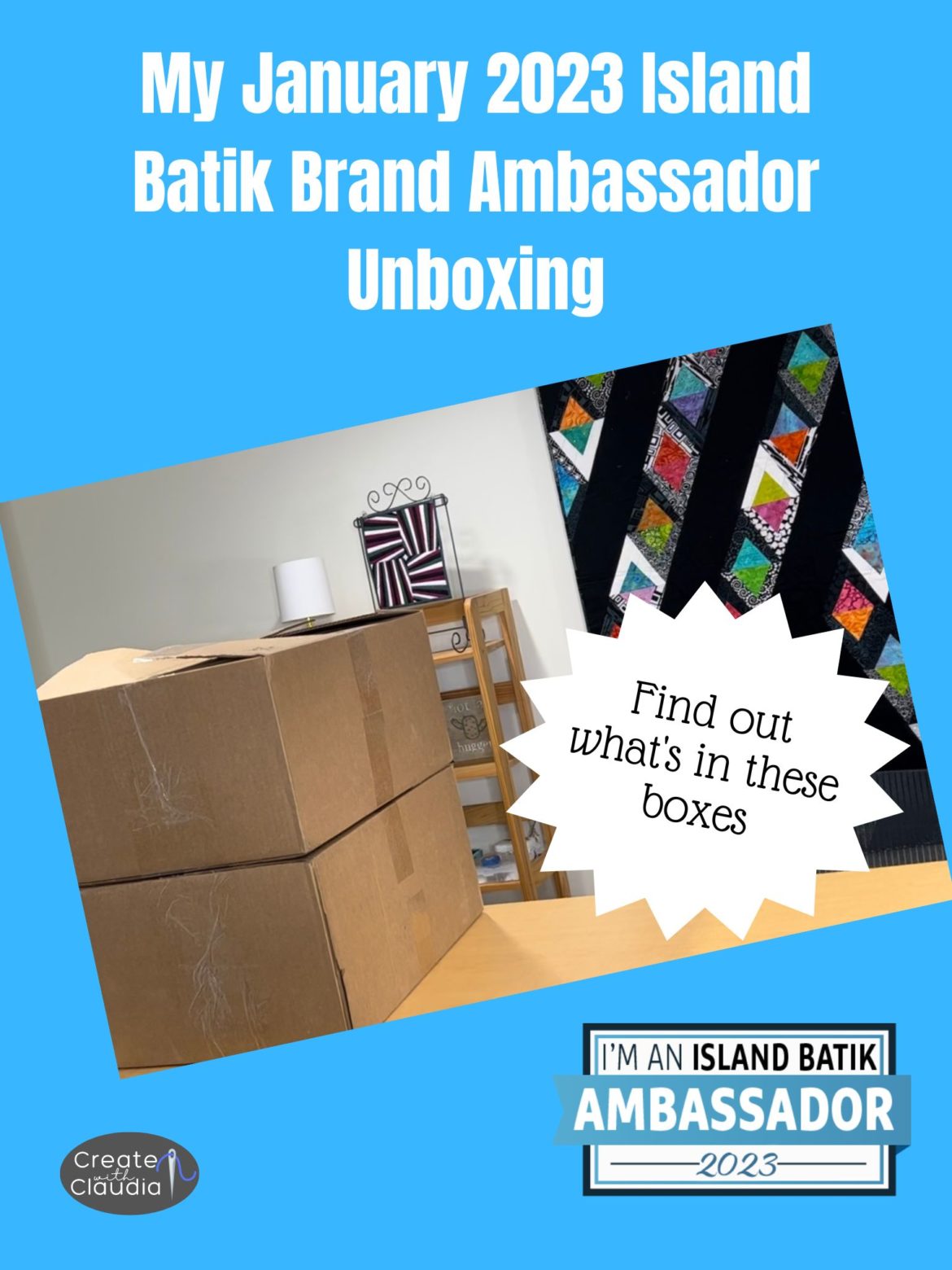 My January 2023 Island Batik Ambassador Unboxing
I am so proud to announce that I am once again an Island Batik Brand Ambassador for 2023. This marks my third year doing this and every year just keeps getting better and better. Wait until you see all of the gorgeous fabrics and goodies that we got for the first six months of the year. Thank you to Island Batik and all of their industry sponsors who are so generous with their products. So without any more ado…I'd like to show you my January 2023 Island Batik Ambassador unboxing!
Disclosure: Items in this post were generously provided by Island Batik, Hobbs Batting, Schmetz Needles, Aurifil Thread and Deb Tucker Studio 180 Designs.
All of the items are described and pictured below, but if you prefer to see all of the fabric goodness in video format, here you are. Enjoy!
From Hobbs Batting
Once again Hobbs Batting has been extremely generous. They gave us four rolls of batting…that's right four! And guess what? They are all queen sizes. Wow! I love their high quality batting and the black one is great for all of your darker quilts.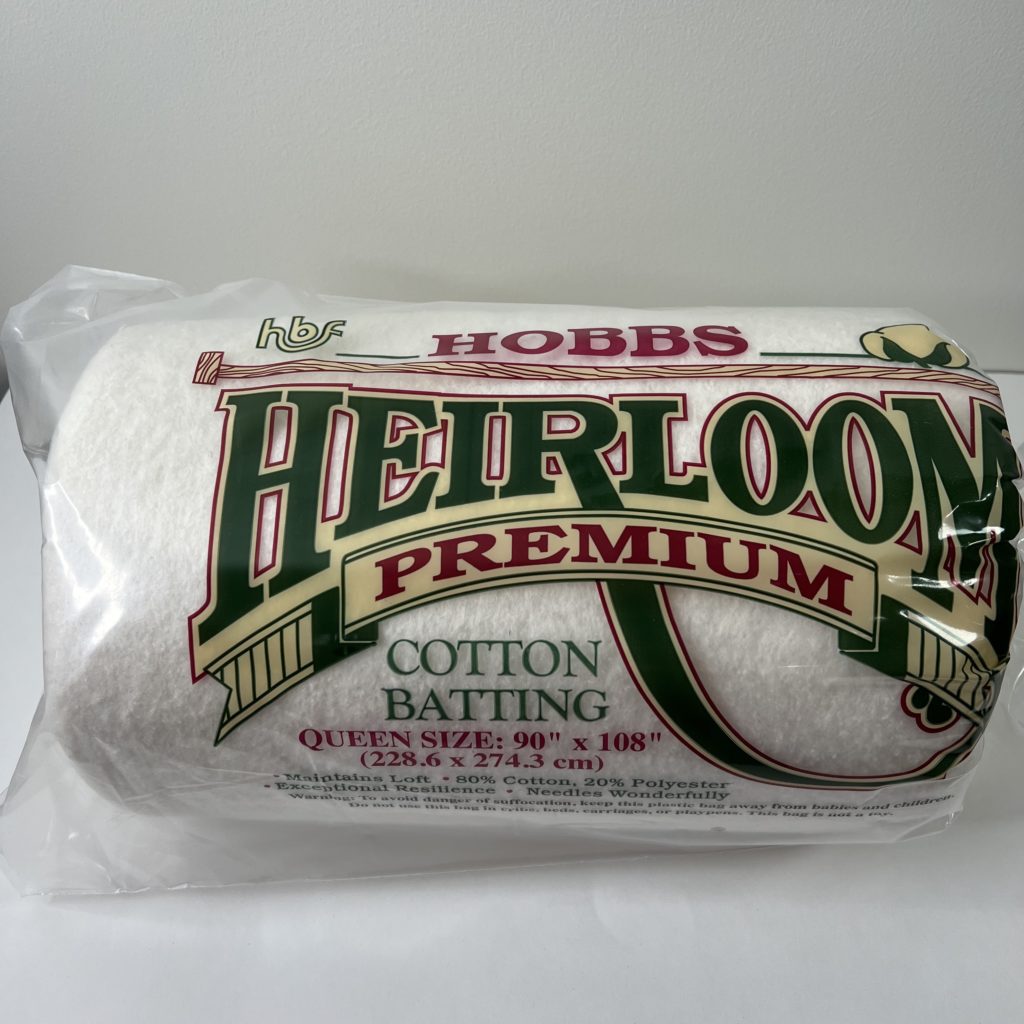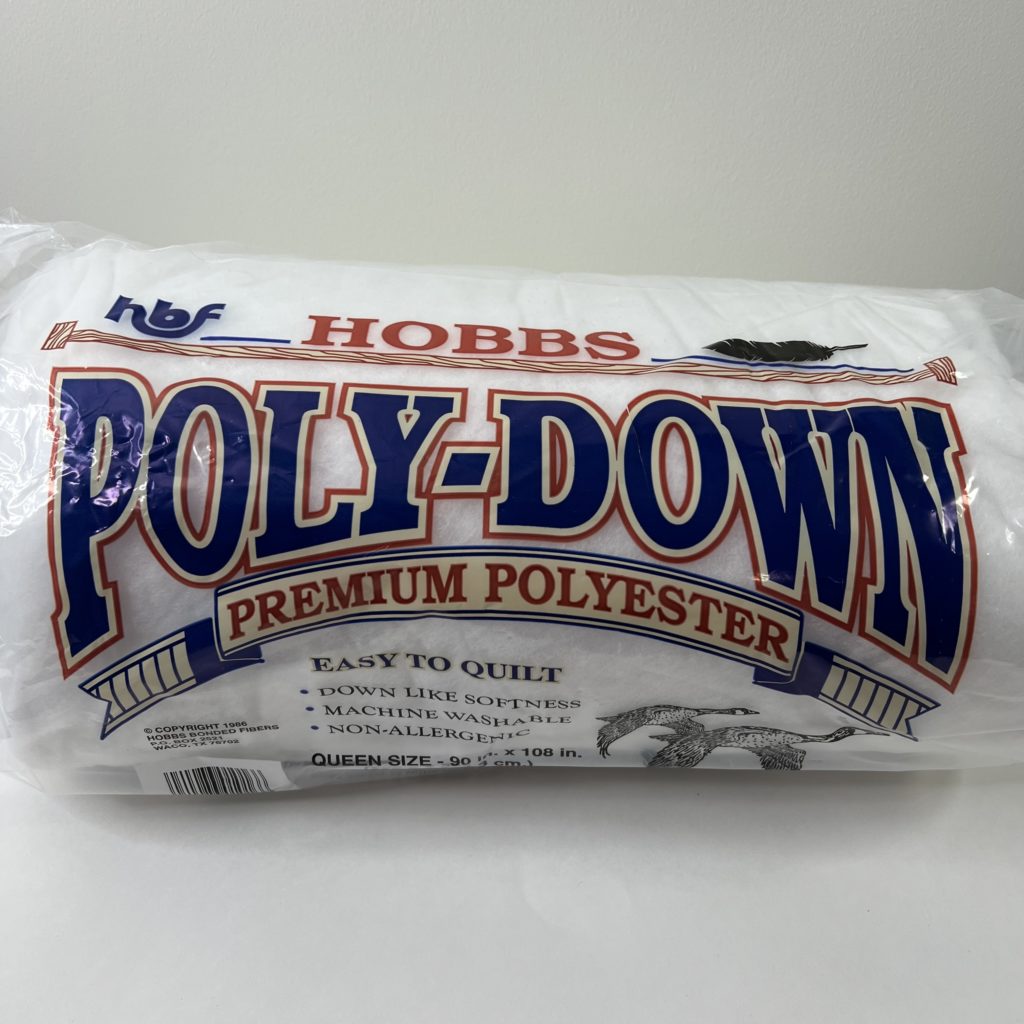 From Deb Tucker's Studio 180 Design
Before I became an ambassador I did not use a lot of specialized rulers. However that all changed when I got my first ruler from Deb Tucker's Studio 180 Design! They are so much fun and can turn a quilt pattern into something extra special. This year I got her Split Rects ruler and I can't wait to give it a try!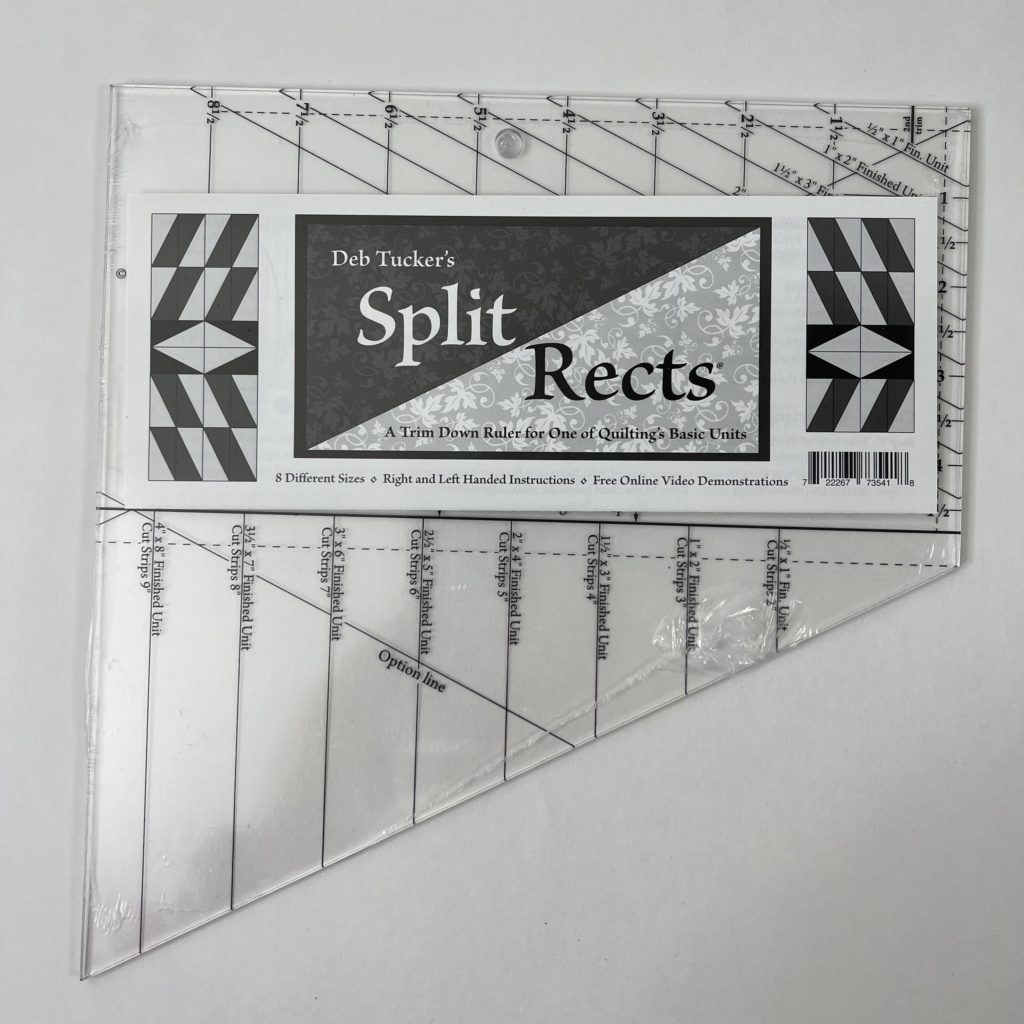 From Aurifil Threads
Aurifil is always so generous with the thread that they send us. Just look at the gorgeous colors in this pack from their Flora Color Builders. I was lucky enough to get the Birds of Paradise collection. I can't wait to use them in a project. The hard part will be choosing which color to use.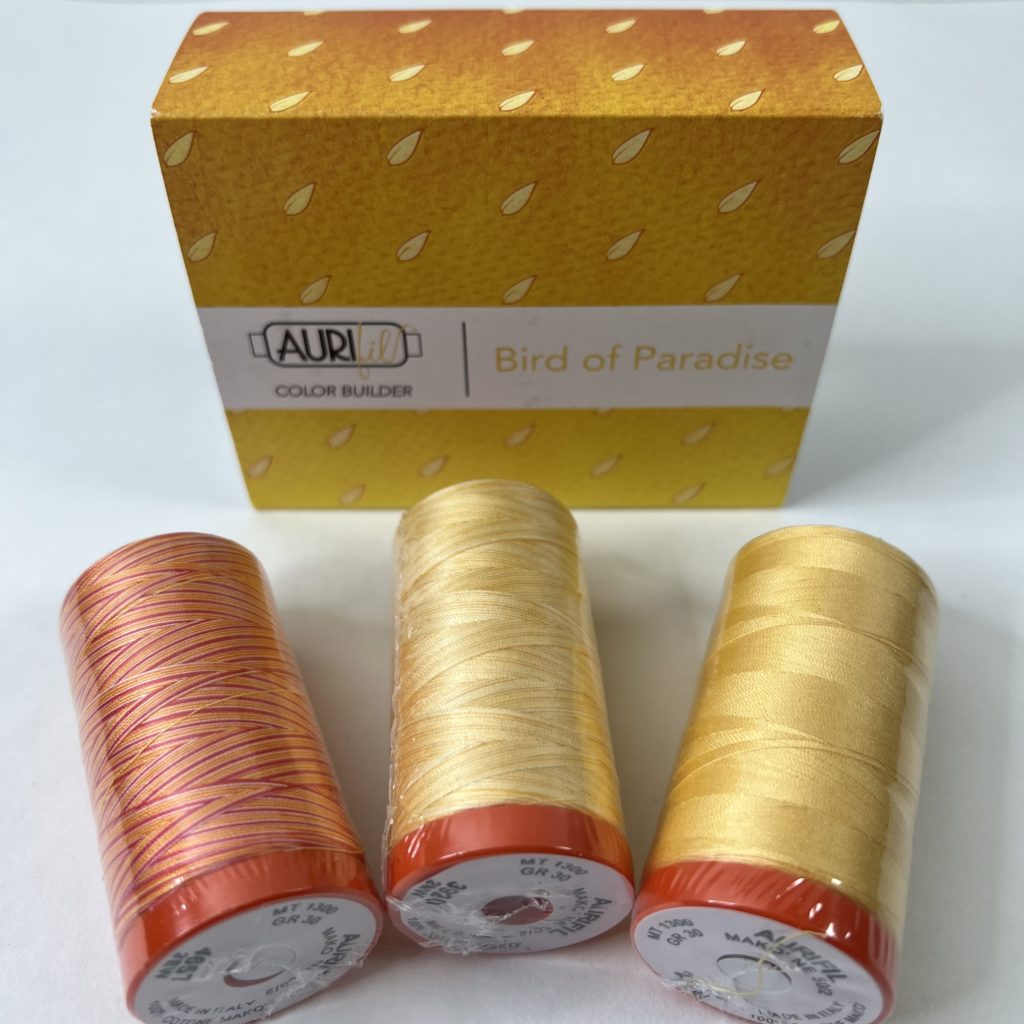 From Schmetz Needles
Since I started using Schmetz needles in my machine I have never looked back. This year they sent a nice assortment of various needles including their Costume, Vinyl, and Piecing and Quilting needles.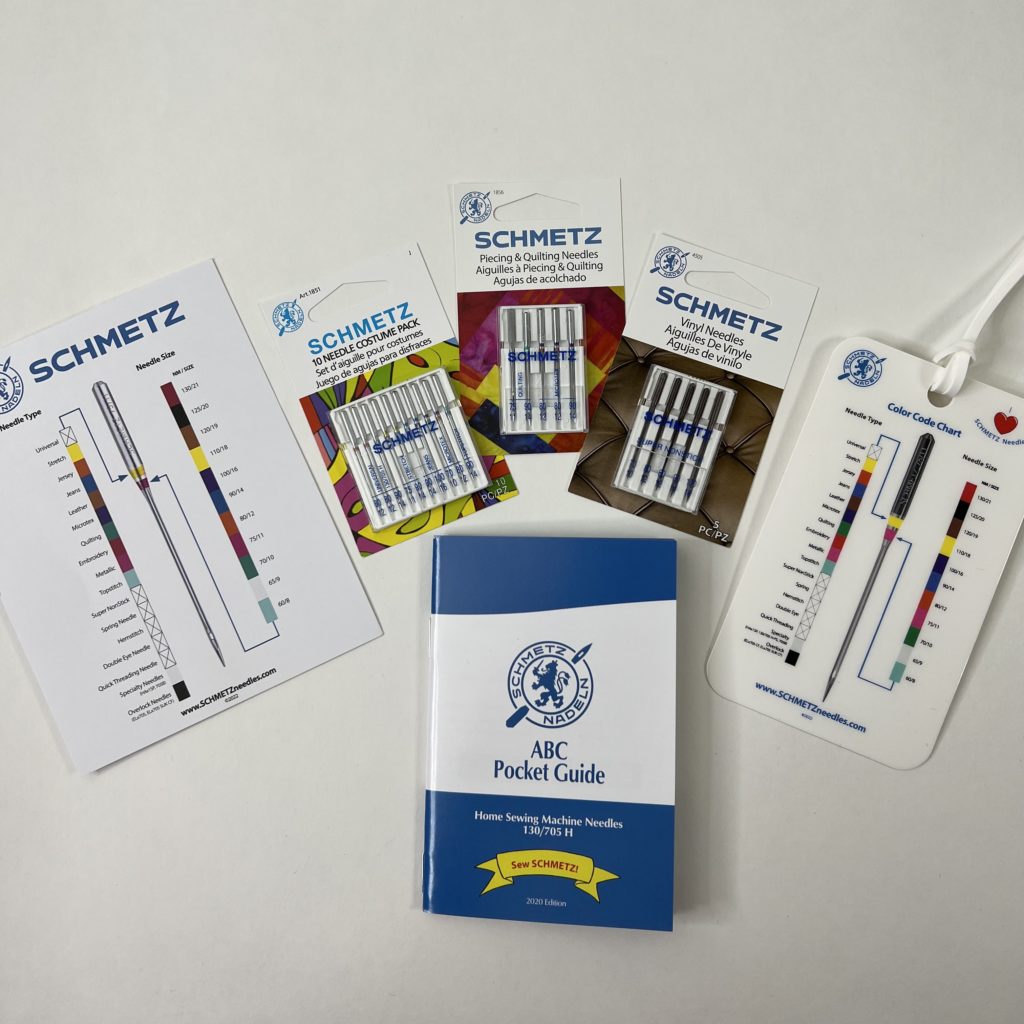 Fabric From Island Batik
And now for the grand finale! The fabric I received. Island Batik could not be more generous with their ambassador shipments.
Foundation Fabrics
First up are their half yard cuts from their Foundations lines. These are fabrics that are always available at quilt shops.
From left to right – Name of fabric and in parentheses foundations line they are from:
Cobalt (Solids Line), Fuchsia (Solids Line), Orange (Solids), Green (Solids), Pistachio (Glorious Greens), Cherio – Ocean (Blenders), Bubbles – Carnation (Blenders), Icicle (Tantalizing Teals), Small Petal – Purple (Blenders), Dandelion – Daffodil (Blenders), Scuba (Tantalizing Teals), Blush (Precious Pinks)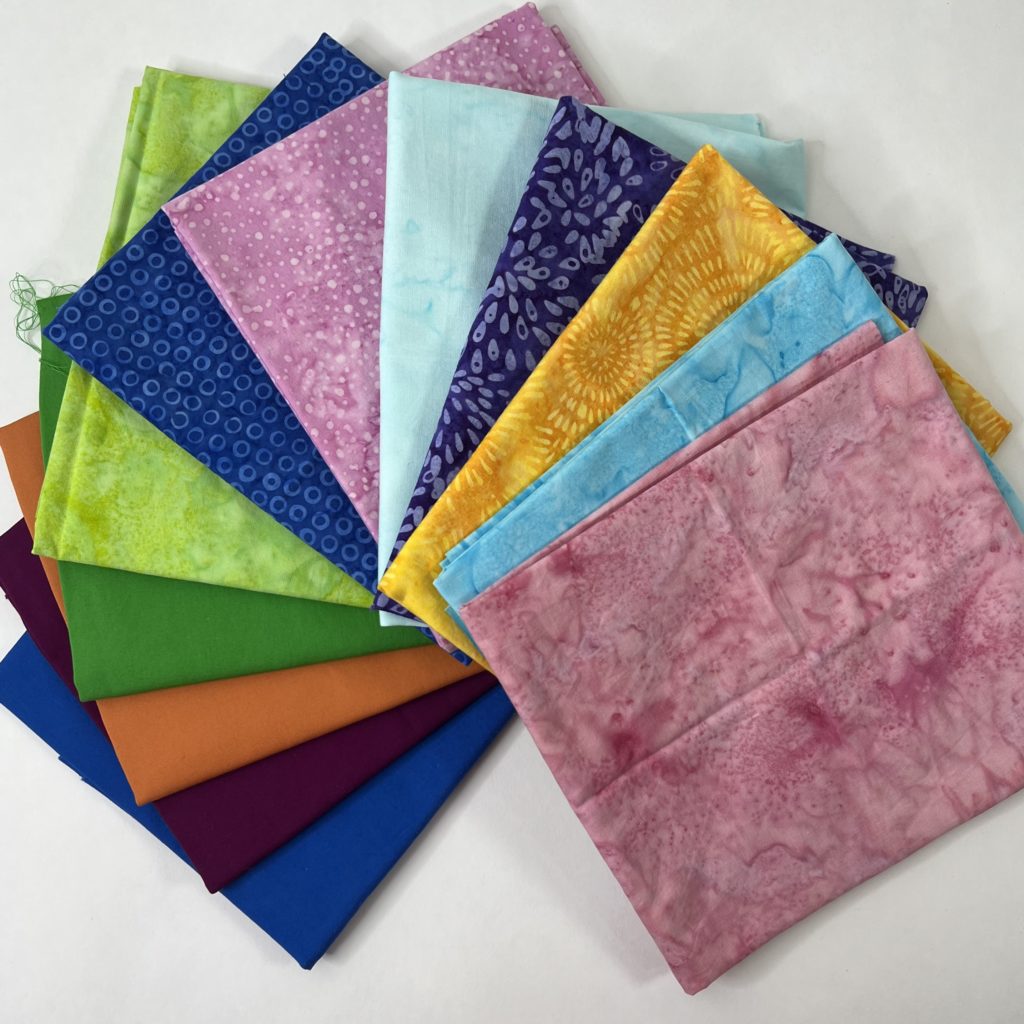 Neutrals
With each shipment, the ambassadors receive four yards each of Island Batik solids including Grey, White and Black. Their solids are a dream to work with and I use all of this fabric.
Along with the neutral solids we get 6 yards of one of their Neutrals. This time around I got the one called Muslin. It's a nice off white choice that goes with so many colors.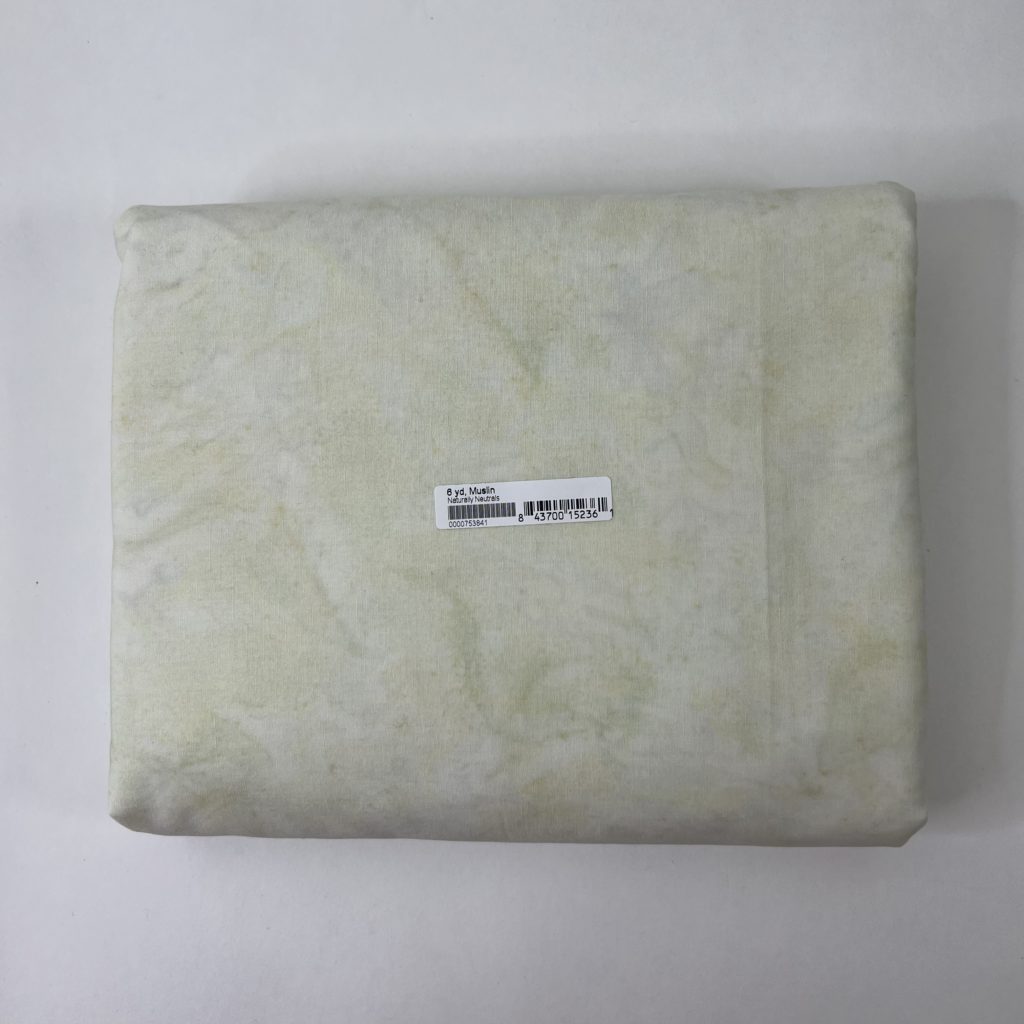 Gradients
In 2022 Island Batik came out with lines of gradients. Last year I got their Playful Purples and this year I received a 10″ precut of their Ravishing Reds and a strip set of their Glorious Greens. I love an ombré look and these are perfect for that kind of project. Their gradient collections are available in stores in precuts as well as yardage.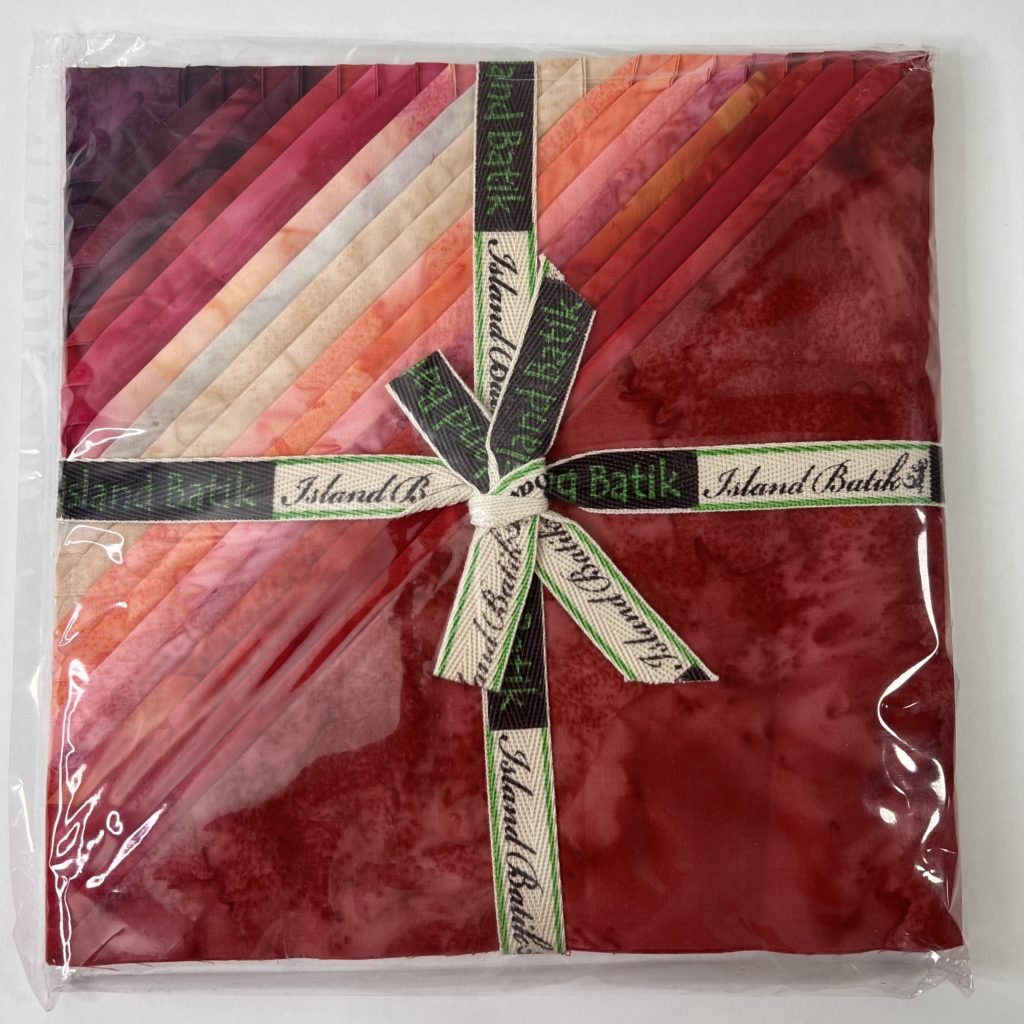 Stash Builders
If you have ever seen me do a presentation, I always have a couple of giveaways and I use rolls from these incredibly handy Stash Builders. They come in every color of the rainbow and are great for adding colors you may not have a lot of in your fabric stash. Each roll has four strips that are 5″ wide by width of fabric and each pack has five rolls in it.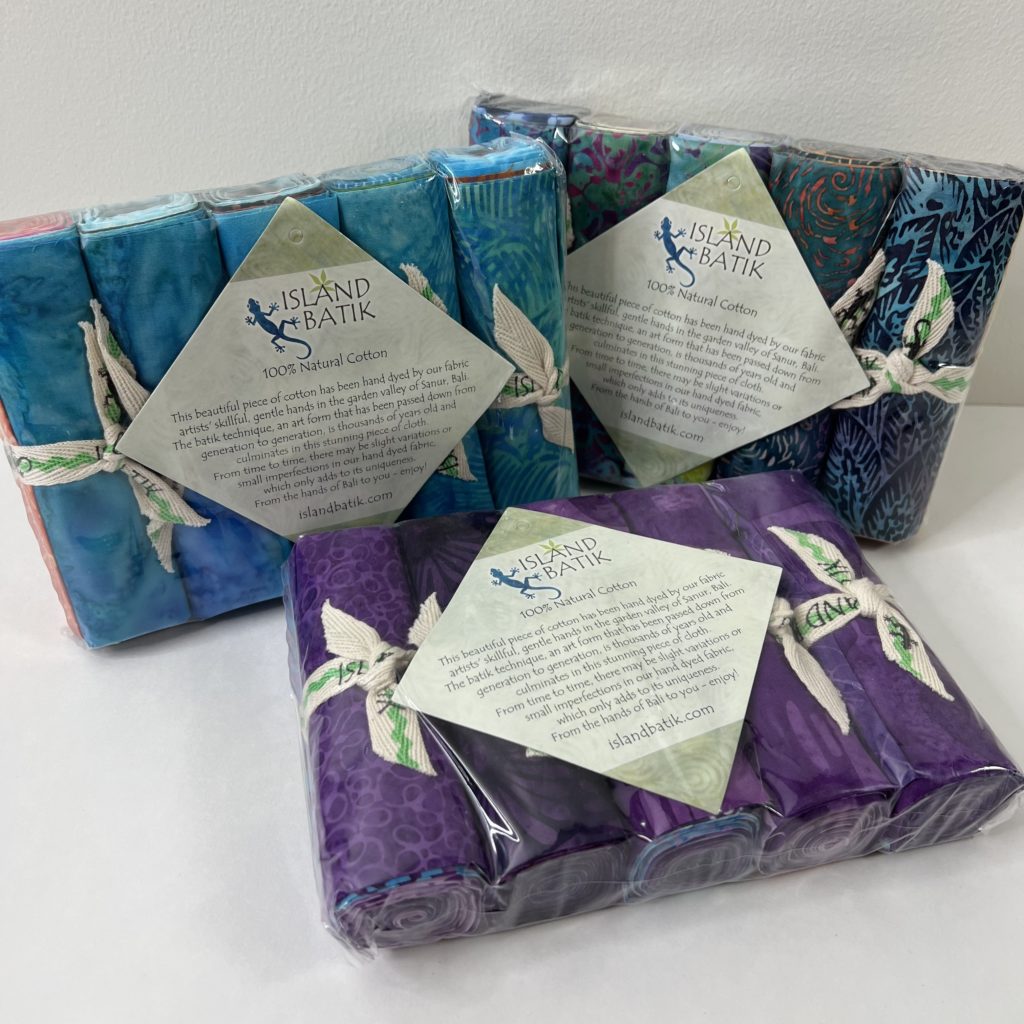 Precuts
Just look at the gorgeous precuts and coordinating fabrics I got in my shipment this time around.
First is this 10″ stack of all of the fabrics in the new Summer Twilight line designed by Tammy Silvers of Tamarinis. Wow is it gorgeous. The jewel tones are so rich and gorgeous.
To go along with that I received two yards each of Wavy Dots – Black from Island Batik's Blenders line and Sprinkles from their Neutrals line.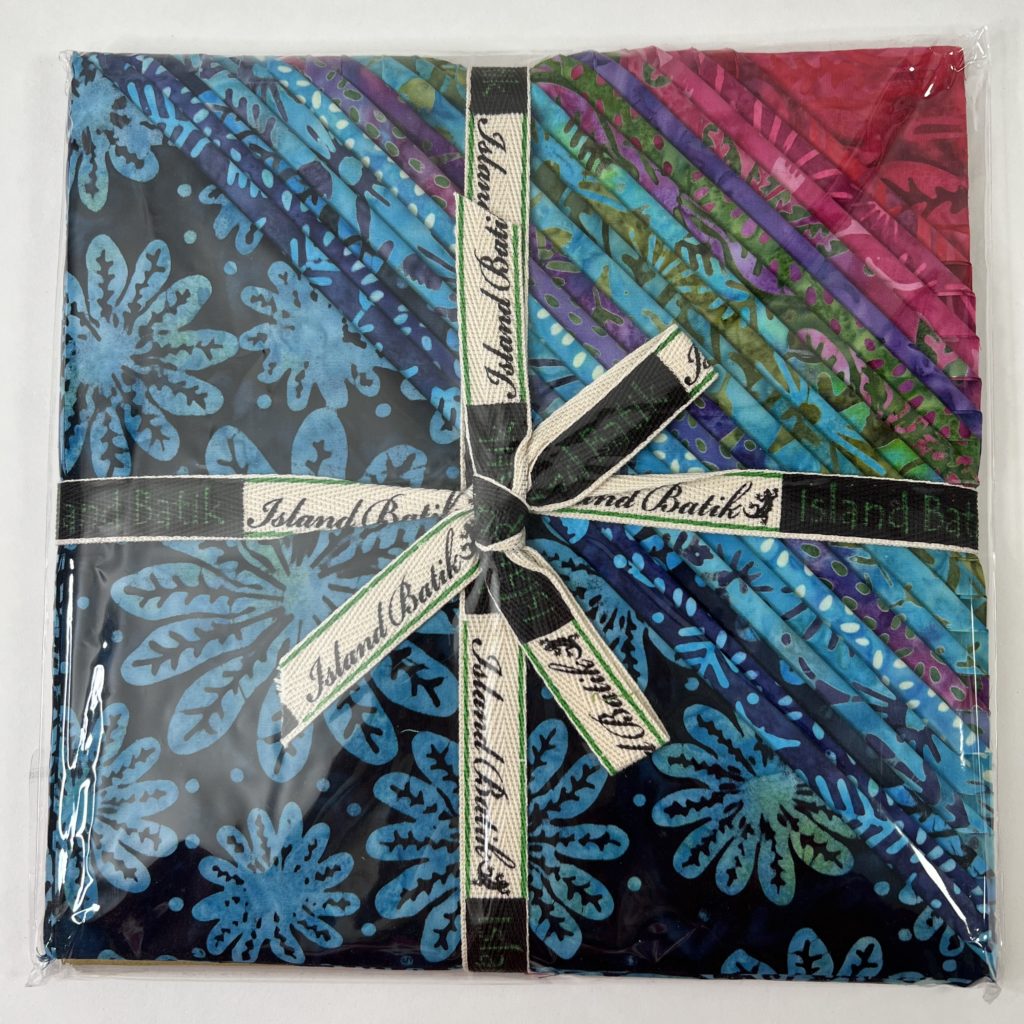 The next precut I received was this incredible strip set of Exuberance which was designed by Deb Tucker's Studio 180 Design.
The coordinating yardage I received with this precut was 2 yards of Sangria from the Precious Pinks line and 2 yards of Almond from the Neutrals line. Wow…Beautiful!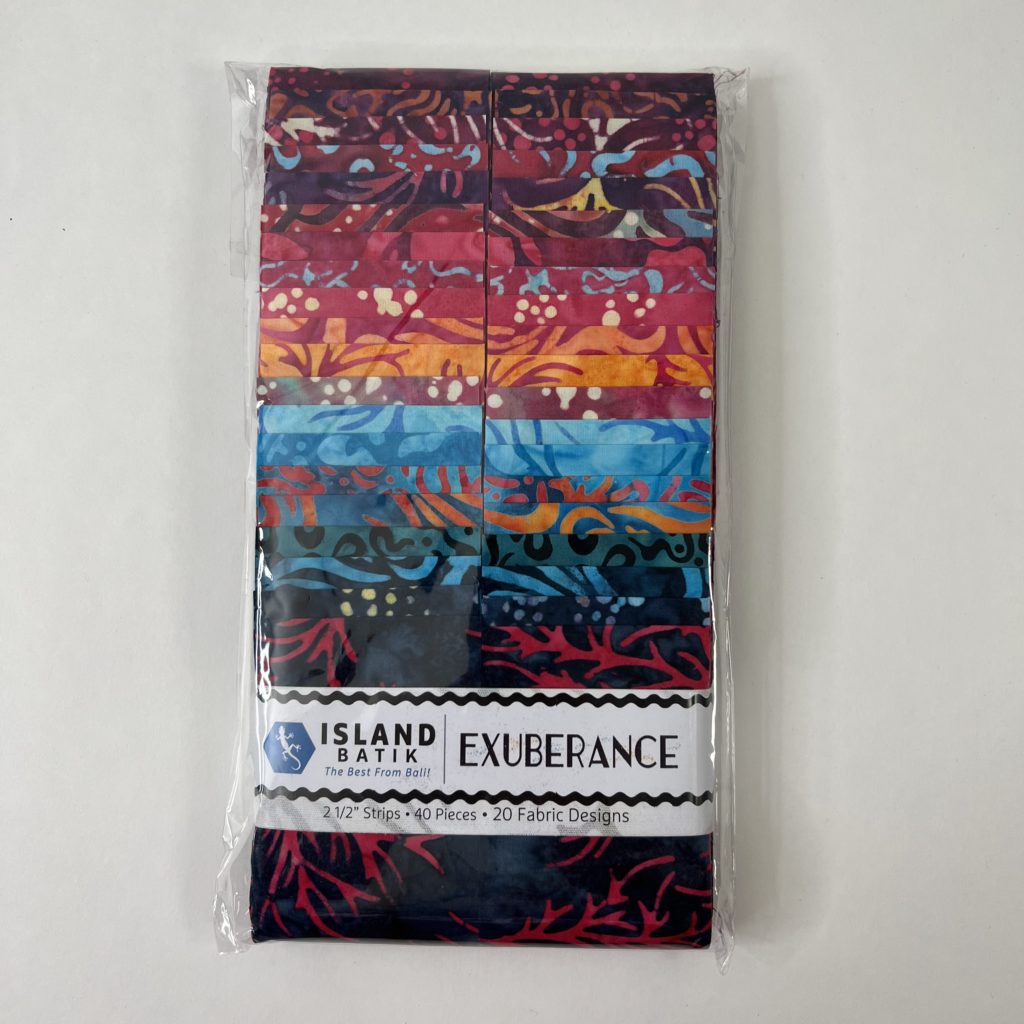 Yardage from a New Fabric Line
Ok, now here is what everyone is waiting for….one of the new fabric lines that I will be using in a project. I got Broken Glass which was designed by Kathy Engle for Swan Sheridan of Swan Amity Studios.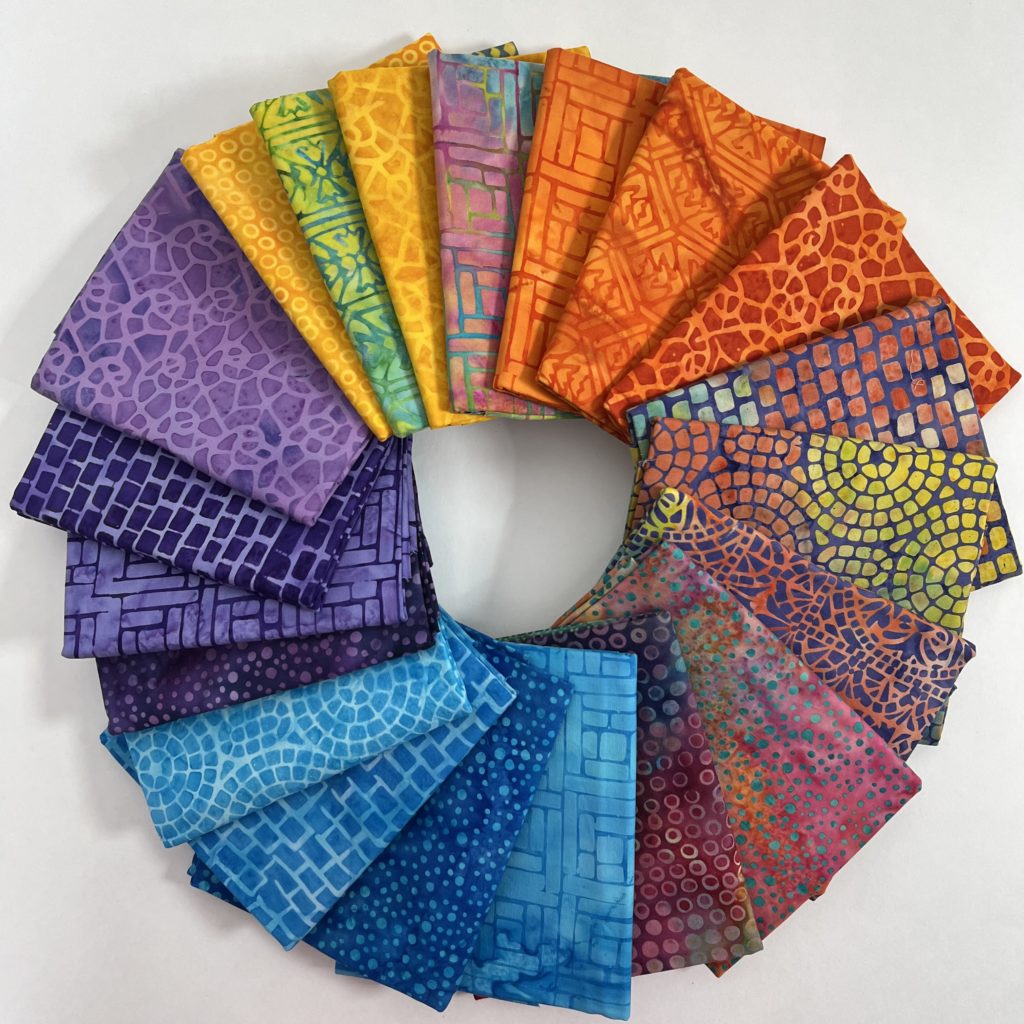 When I say I love this fabric I mean I LOVE this fabric. Just look at all of the rich and saturated colors. It is just gorgeous! They all coordinate so well together. I cannot wait to cut into this beautiful fabric.
To go along with this line I received two yards each of Foulard – Waterfall from the Blenders line and Ghost from the Naturally Neutrals line.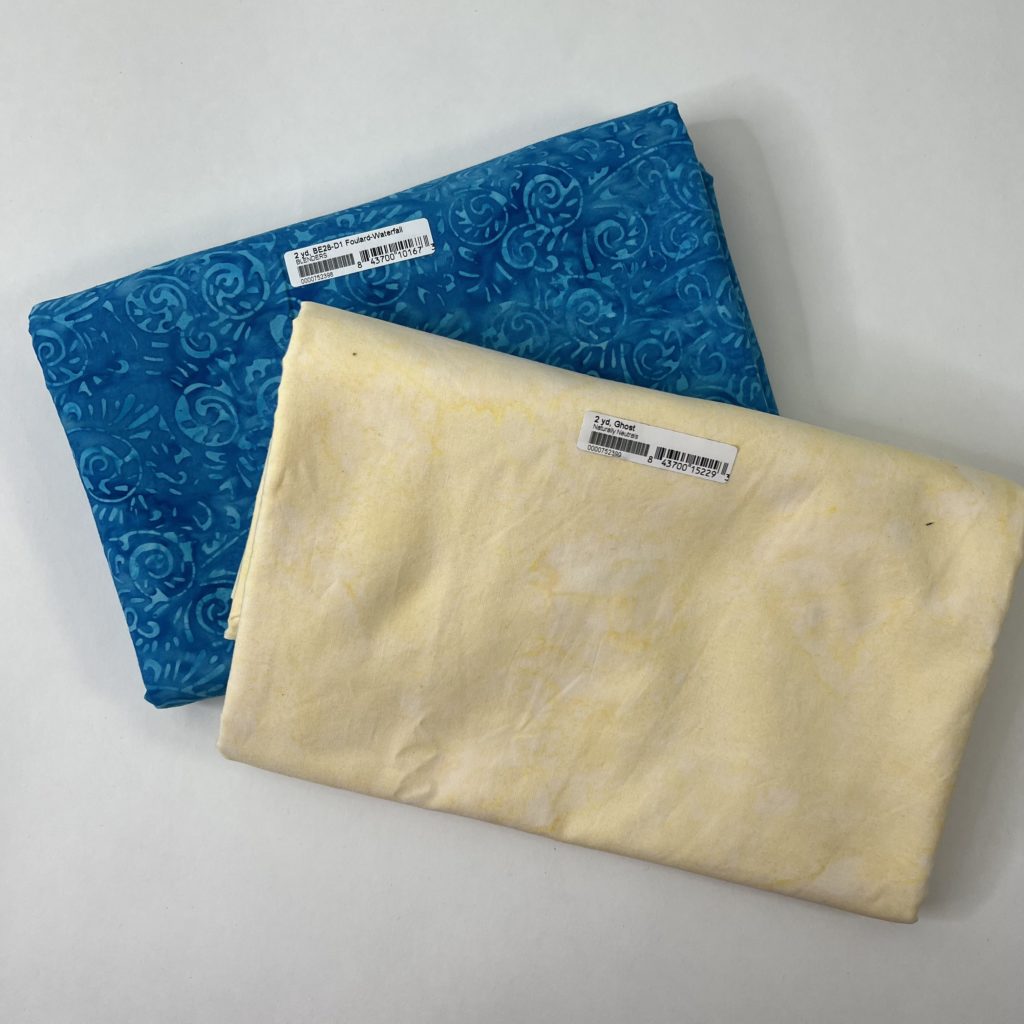 Surprise
Last, but certainly not least, is our surprise bundle. This new fabric line should be available in stores in May 2023 and I'll be showing snippets of it closer to that time.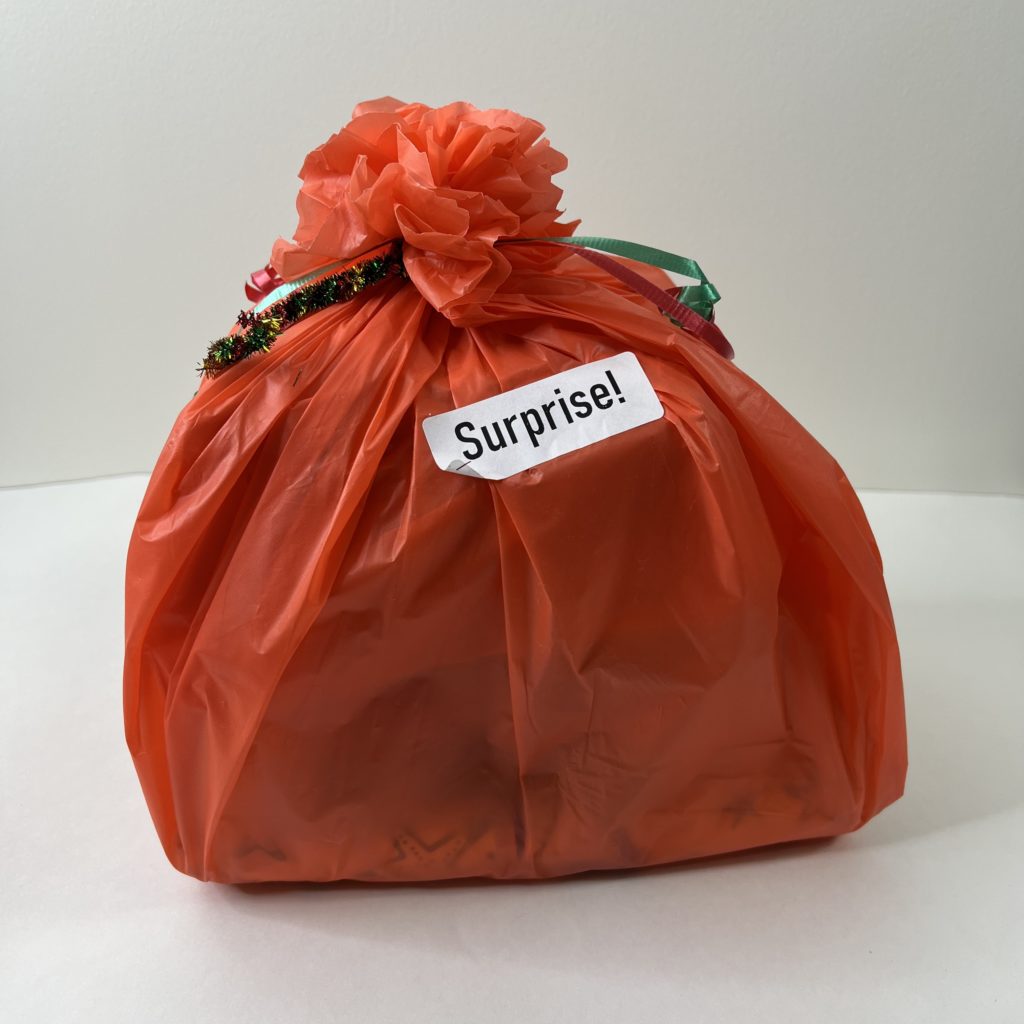 My January 2023 Island Batik Ambassador Unboxing
So there you have it…my January 2023 Island Batik Ambassador Unboxing. What do you think? I know that I am pretty blown away by everything.
Thank you to Island Batik for choosing me to be an ambassador and sending me such wonderful fabrics. In addition, thank you to Hobbs Batting, Aurifil Thread, Schmetz Needles and Deb Tucker Studio 180 Designs for giving us awesome products to work with.
I can't wait to get started!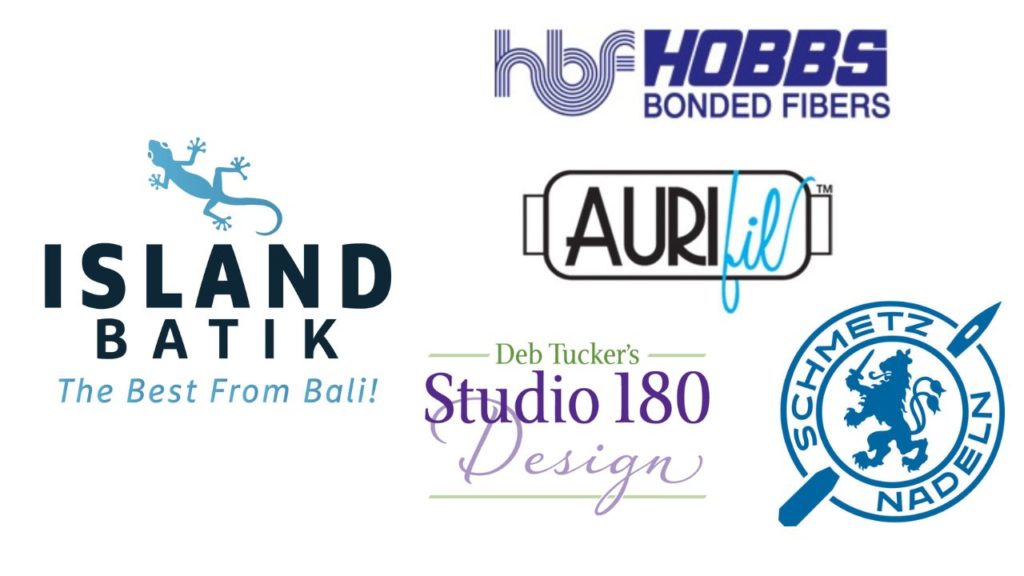 Check Out My Fellow Ambassadors
Brenda Alburl ~ Songbird Designs
Renee Atkinson ~ Pink Tulip Quilting
Pamela Boatright ~ PamelaQuilts
Susan Deshensky ~ Lady Blue Quilts
Brittany Fisher ~ Bobbin with Brittany
Preeti Harris ~ Sew Preeti Quilts
Mania Hatziioannidi ~ Mania for quilts
Reed Johnson ~ Blue Bear Quilts
Victoria Johnson ~ Forever Quilting for You
Randi Jones ~ Randi's Roost
Connie Kauffman ~ Kauffman Designs
Emily Leachman ~ The Darling Dogwood
Denise Looney ~ Quiltery – For The Love Of Geese
Leah Malasky ~ Quilted Delights
Maryellen McAuliffe ~ Mary Mack Made Mine
Anorina Morris ~ sameliasmum.com
Lisa Pickering ~ Lisa's Quilting Passion
Sarah Pitcher ~ Pitcher's Boutique
Claudia Porter ~ Create with Claudia <<< That's Me!!
Lana Russel ~ Lana Quilts
Elita Sharpe ~ Busy Needle
Gail Sheppard ~ Quilting Gail
Sandra Starley ~ Textile Time Travels
Jennifer Thomas ~ Curlicue Creations
Suzy Webster ~ Websterquilt