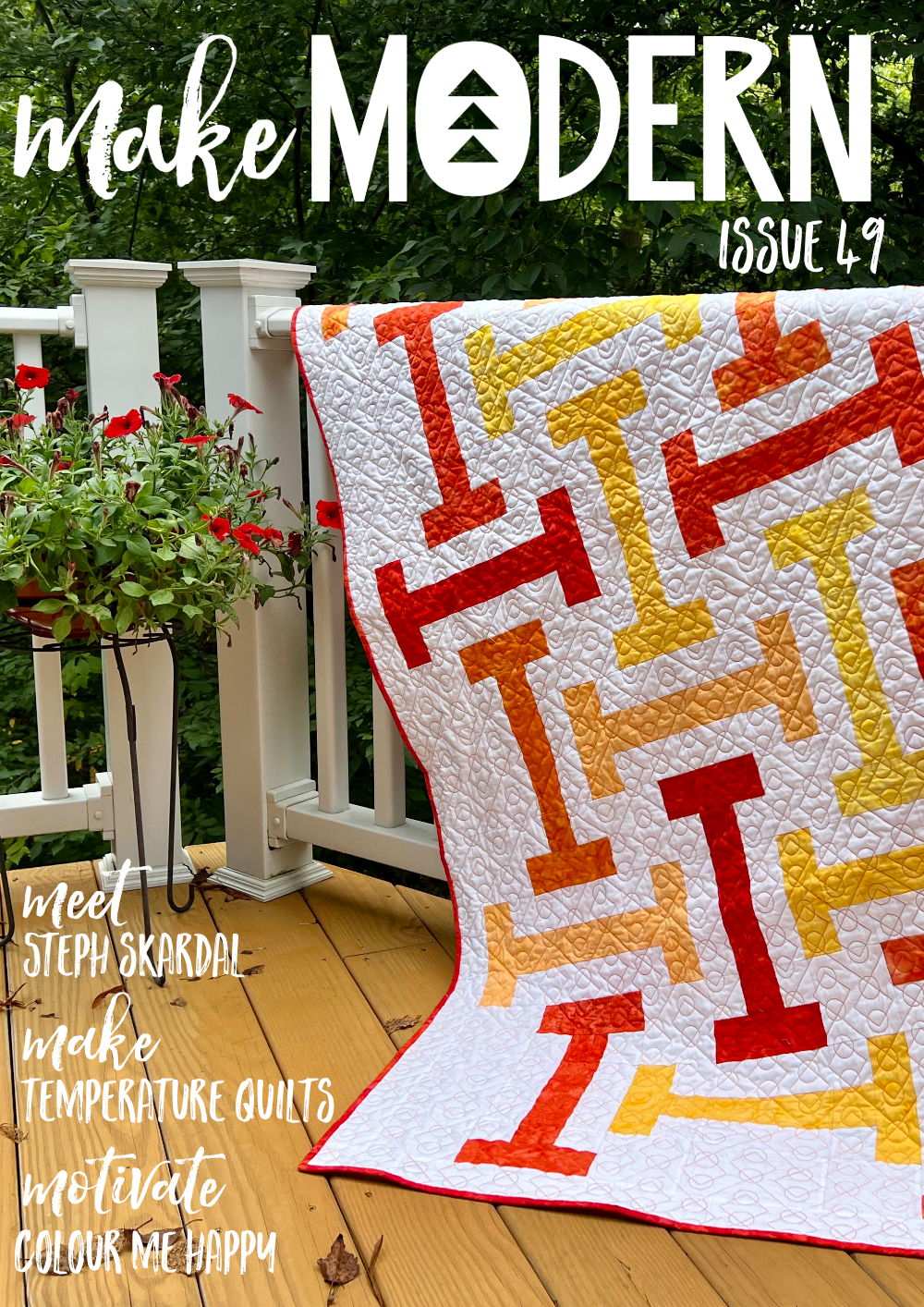 My Quilt on the Cover of Make Modern Magazine
I am over the moon excited to show you my latest quilt – Strength Training. I love the way this quilt turned out. When the people at the magazine told me it was going to be on the cover I couldn't believe it. My quilt on the cover of a quilt magazine! Wow! This is my first pattern accepted into a magazine which makes it that much more special.
While it may look a bit tricky, this is an easy pattern that shows off your fabric fabrics. The most important thing is to keep organized. I used oranges and yellows from the Island Batik foundations line called Opulent Oranges. You can find out more about the fabrics in the article.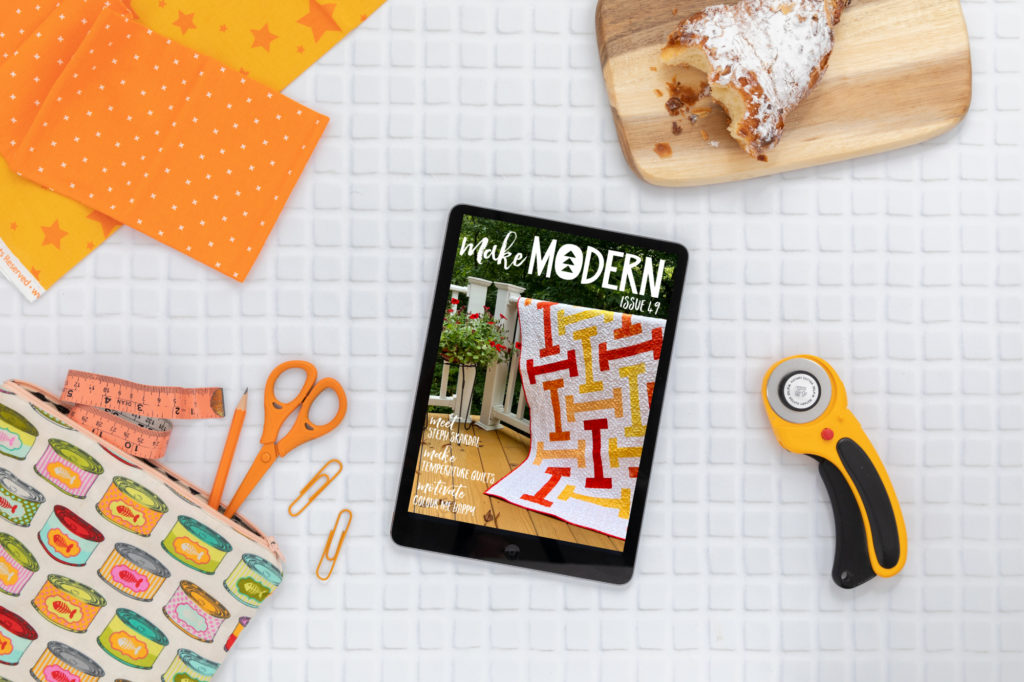 Each issue has over 100 pages of quilting gorgeousness! I don't know about you but I love looking at quilt magazines (especially one with my quilt on the cover). I get inspiration and can dream a little bit about making a new quilt.
Other Versions
I always have to give a huge shout out to my testers because they are so awesome and helpful! Here are their versions. They both look great and show off how flexible this pattern is.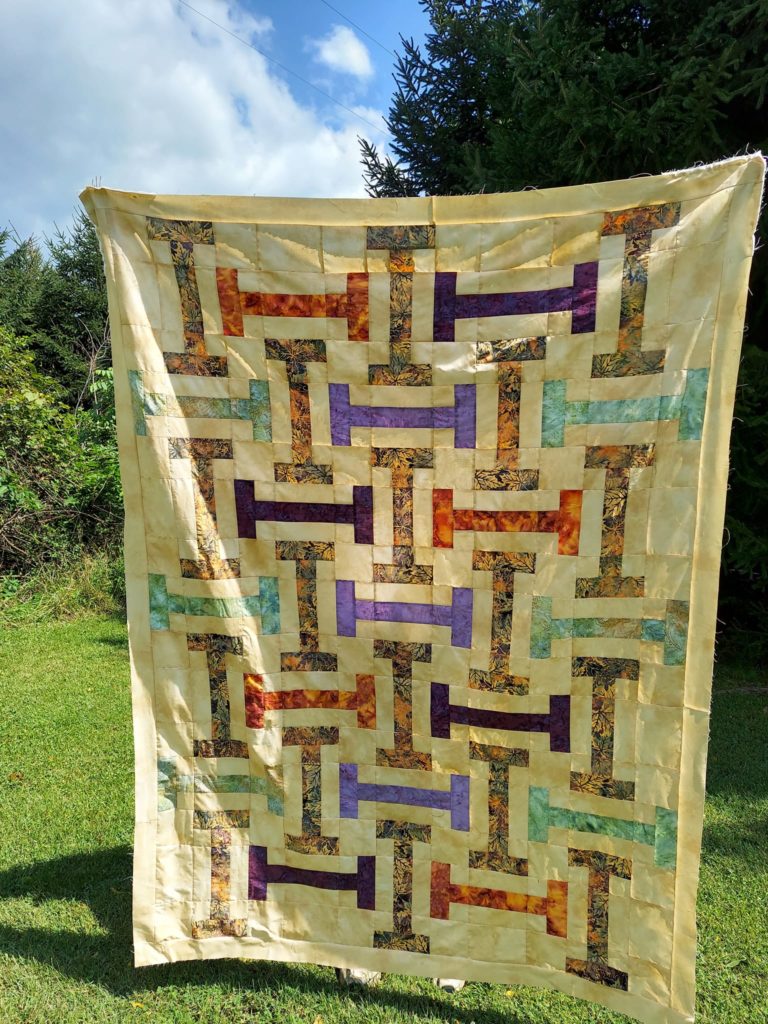 Get the Pattern
If you want to get the pattern for Strength Training plus lots of other patterns and quilting goodness, pick up your copy of this magazine HERE. Even better, subscribe so you get quilting goodness every 2 months!
As I mentioned earlier, this was my first pattern accepted into a quilt magazine. Thank you to Make Modern. They have given me the confidence to send in more patterns and hopefully I'll get another accepted one day.