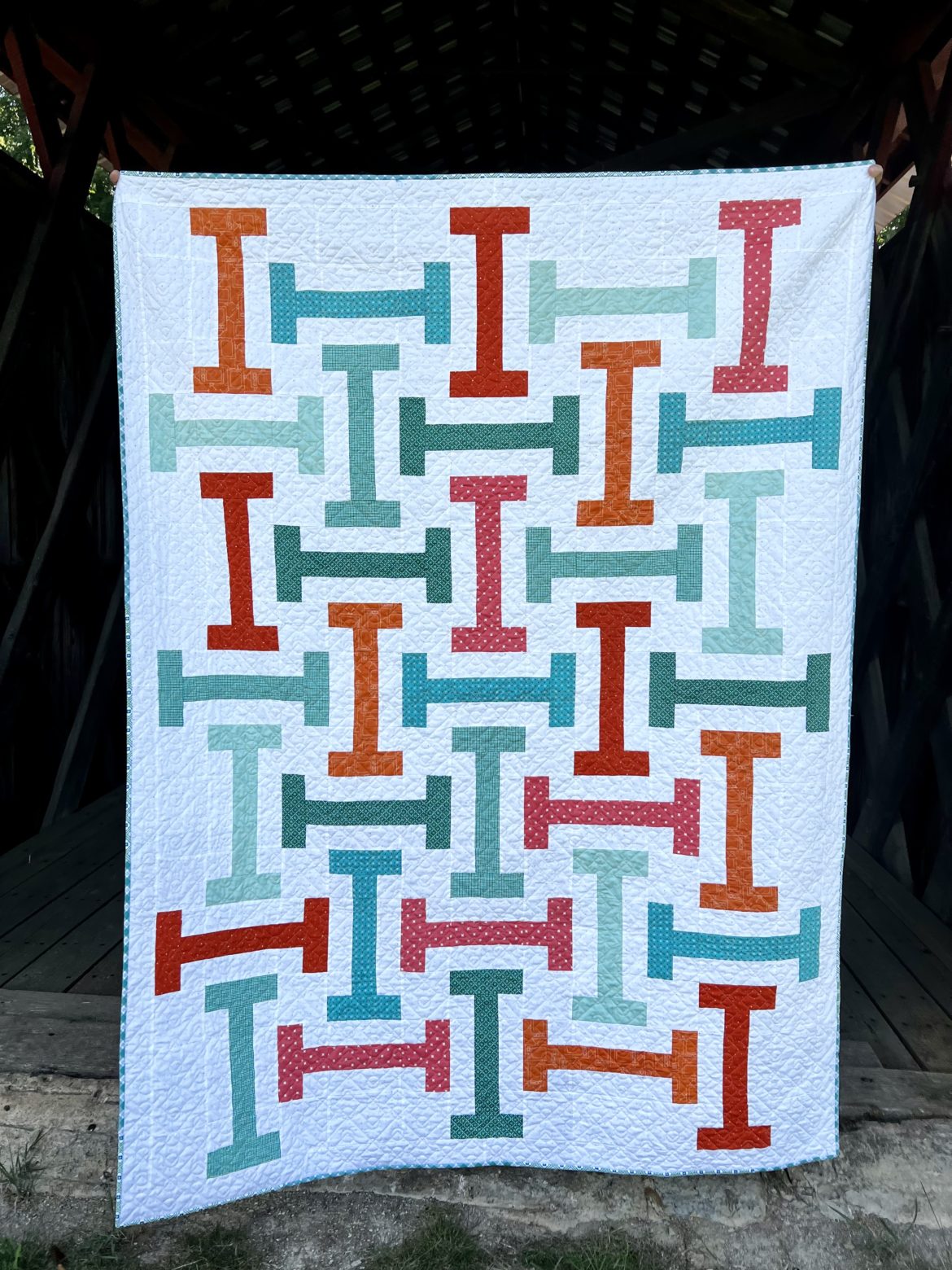 Strength Training Quilt Pattern
Presenting my latest quilt pattern! I'm so happy with this fun and modern design. This is the third version that I have made and it is the cover model for my brand new pattern. It's an easy design although you do need some experience putting it together. So without further ado here is my new "Strength Training" quilt pattern.
The pattern is written for one size. It is 58″ x 78″ so it makes a generous lap quilt. With its use of 2 1/2″ strips it is ideal for a favorite jelly roll or your favorite fat quarters. The pattern has color diagrams and even includes a coloring sheet. It is available in both a hard copy and a pdf (digital) version.
Here it is in three different colors. Which one is your favorite?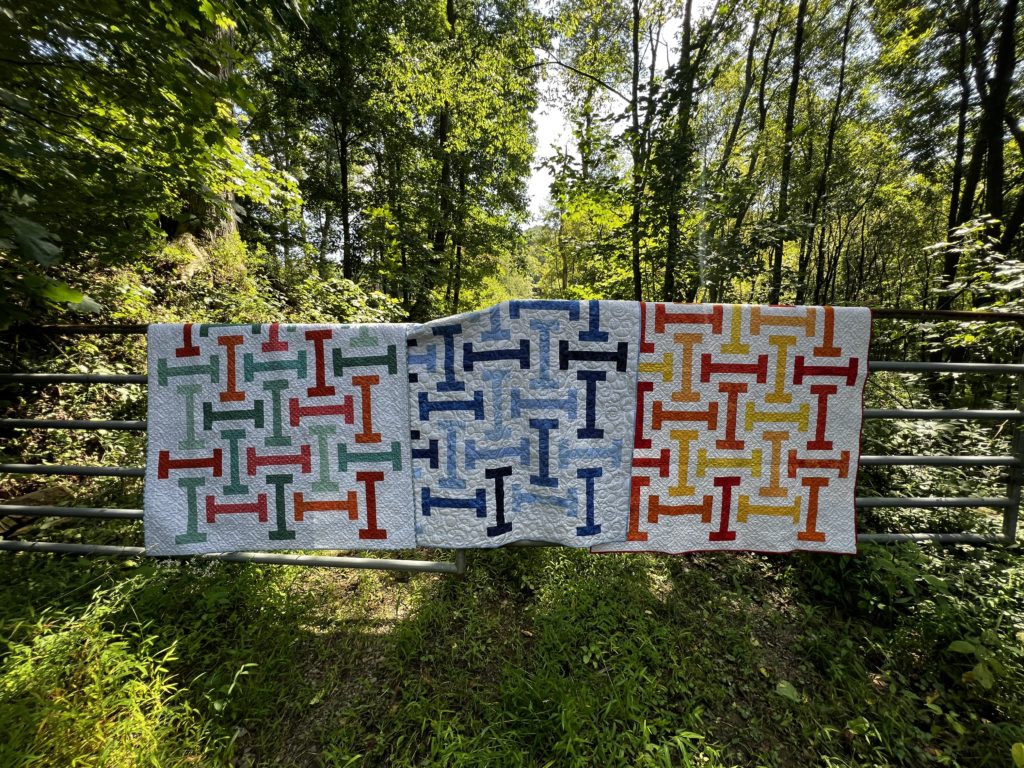 My Strength Training Quilt Pattern
See the orange and yellow version on the right side of the photo? It was a cover girl for Make Modern magazine and was the first pattern I ever had accepted into a magazine.
The blue version in the middle was donated to a local senior organization for one of their fundraiser auctions. I hope it brings them lots of money!
My husband and I took a road trip with all three quilts and took some photos in front of an old covered bridge. The sun was shining and, as a result, the quilts are glowing.
My pattern testers did a great job with their versions too. Check out how different it looks in various color combinations.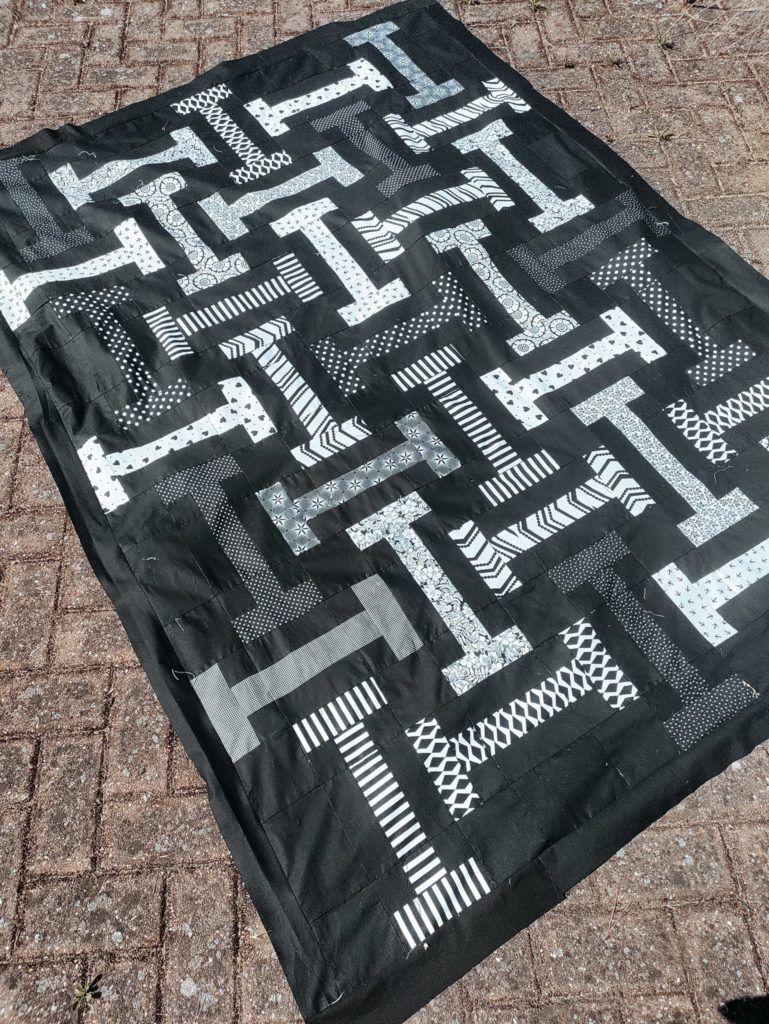 Let me know what you think of this pattern in the comments. I love to get feedback.
Happy Quilting!